*Sponsored by Mirum Shopper. All opinions are my own*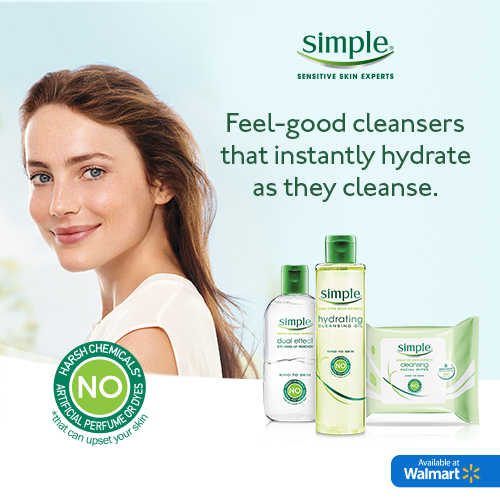 Taking off makeup at the end of the day can be a daunting task. I always tend to use Simple Skincare products to remove makeup and now they have introduced two new products to the line that you can pick up at your local Wal-Mart.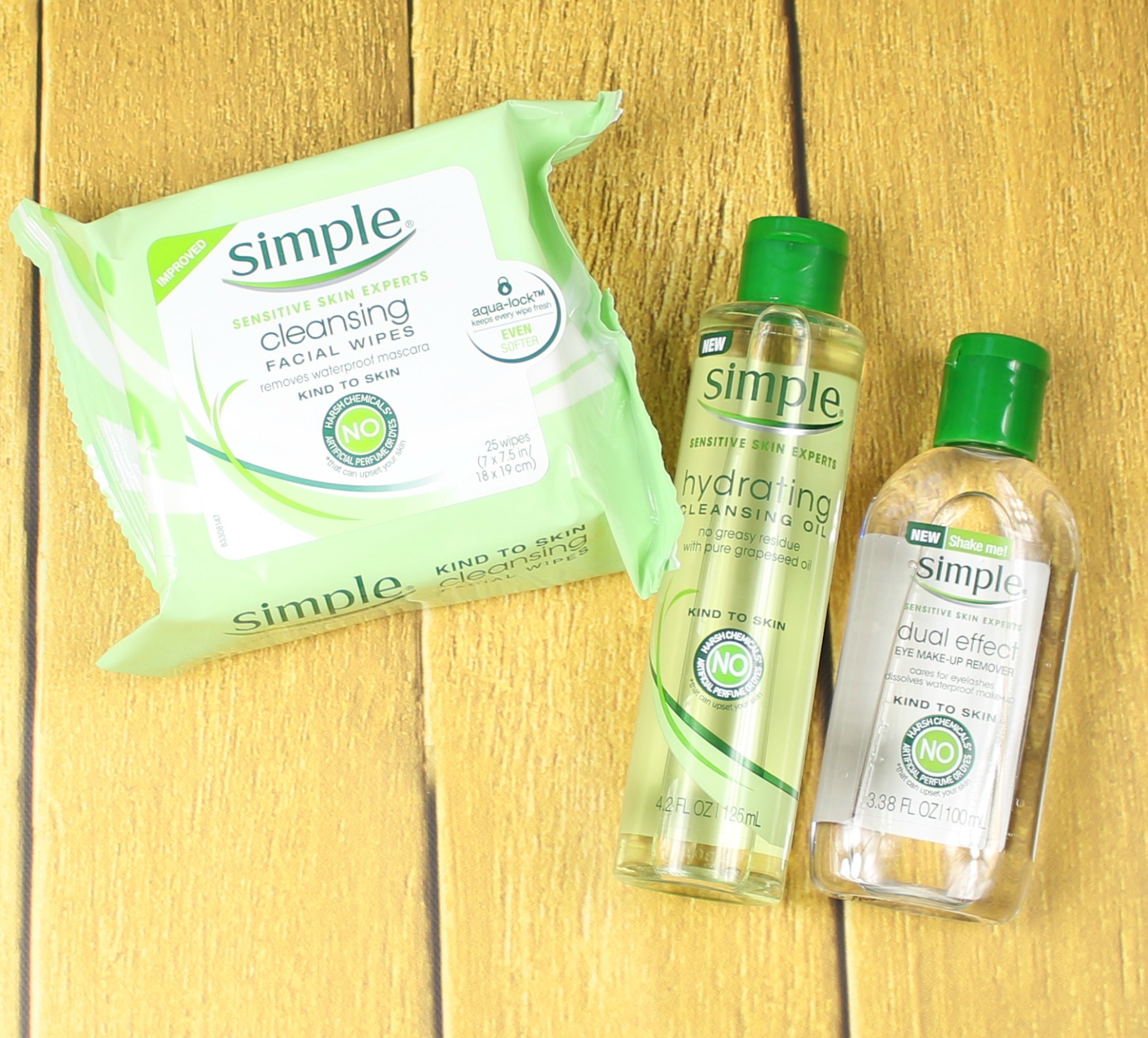 I buy the Simple Cleansing Facial Wipes religiously. They have always been my go to no matter what and nothing will ever replace them!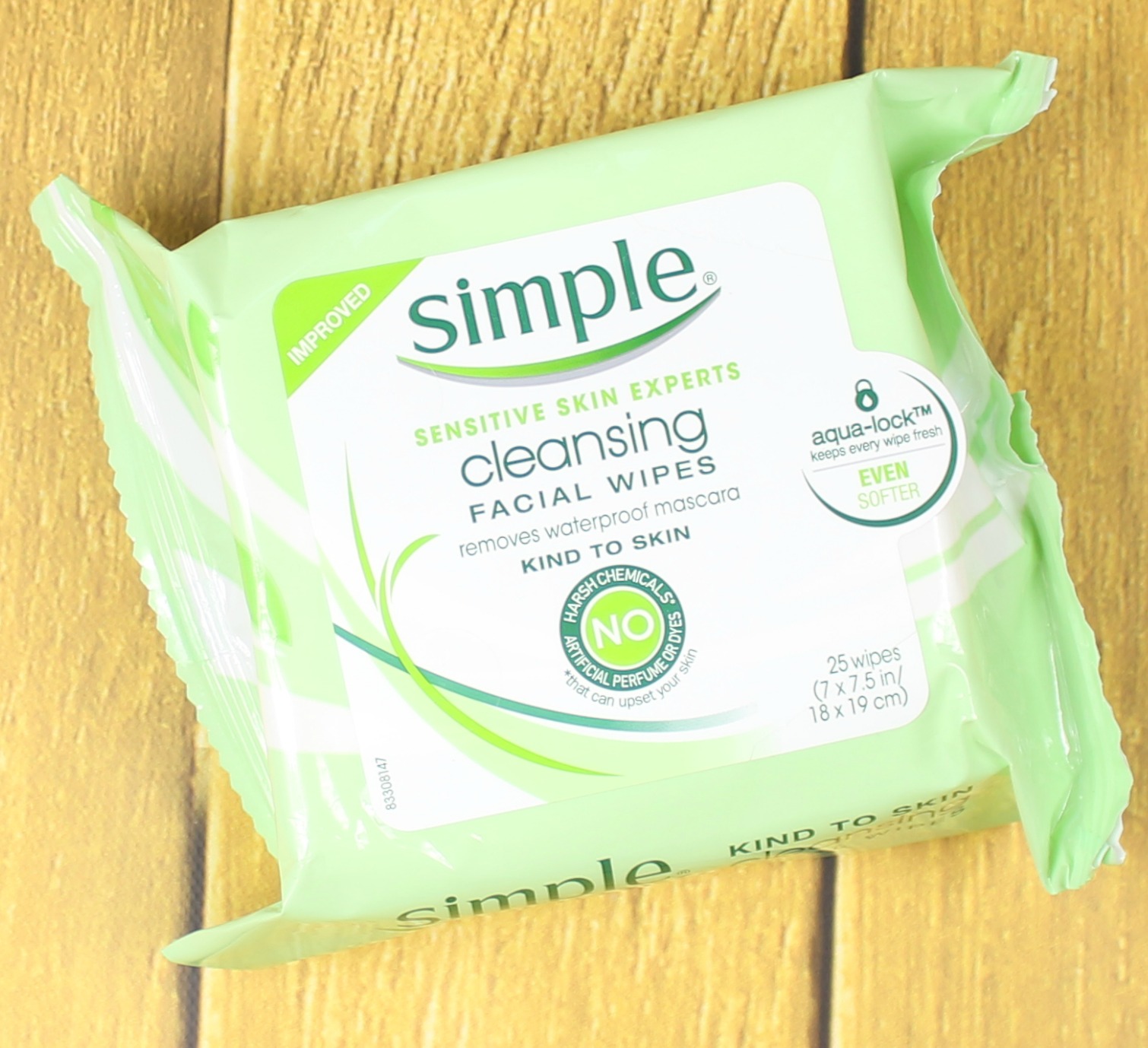 When I found out Simple had two new items – Hydrating Cleansing Oil & Dual Effect Eye-Makeup Remover, I was SO excited to go out and grab them.  I know what you're thinking – Will these irritate my sensitive eyes? Will they rip out my lashes? And the answer is NO. Simple cleansers gently and effectively remove all makeup while hydrating and conditioning your skin with skin-loving ingredients. 
Hydrating Cleansing Oil – Made with 100% pure grapeseed oil. It dissolves makeup and deeply cleanses, leaving skin soft and smooth without feeling greasy. It is good for all skin types because it balances either oily or dry skin.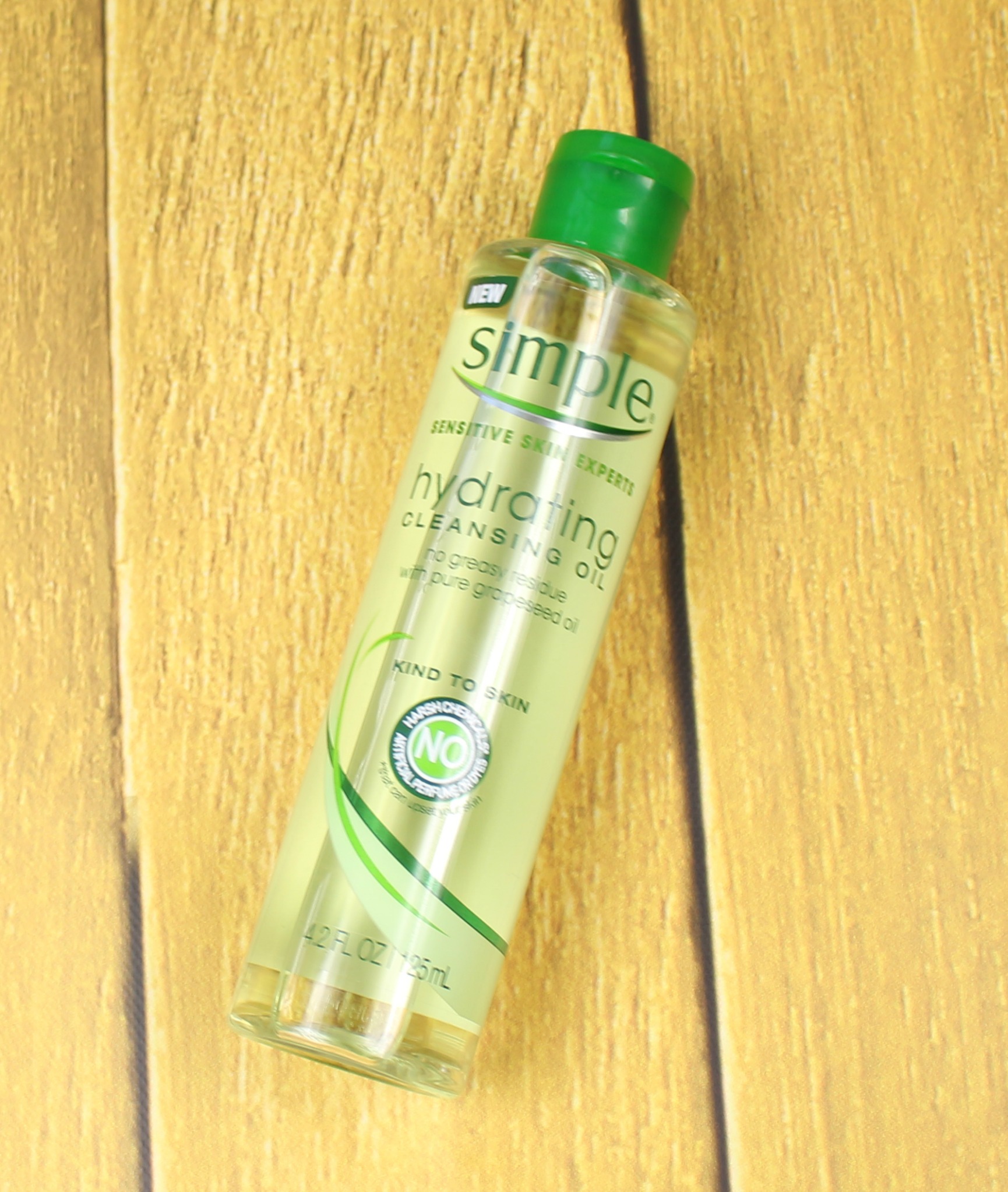 Dual Effect Eye Makeup Remover :  A 2-part blend of cleansing oil and vitamin water that effortlessly removes eye makeup, even waterproof mascara, while conditioning your lashes. No harsh rubbing. Gentle on sensitive eyes.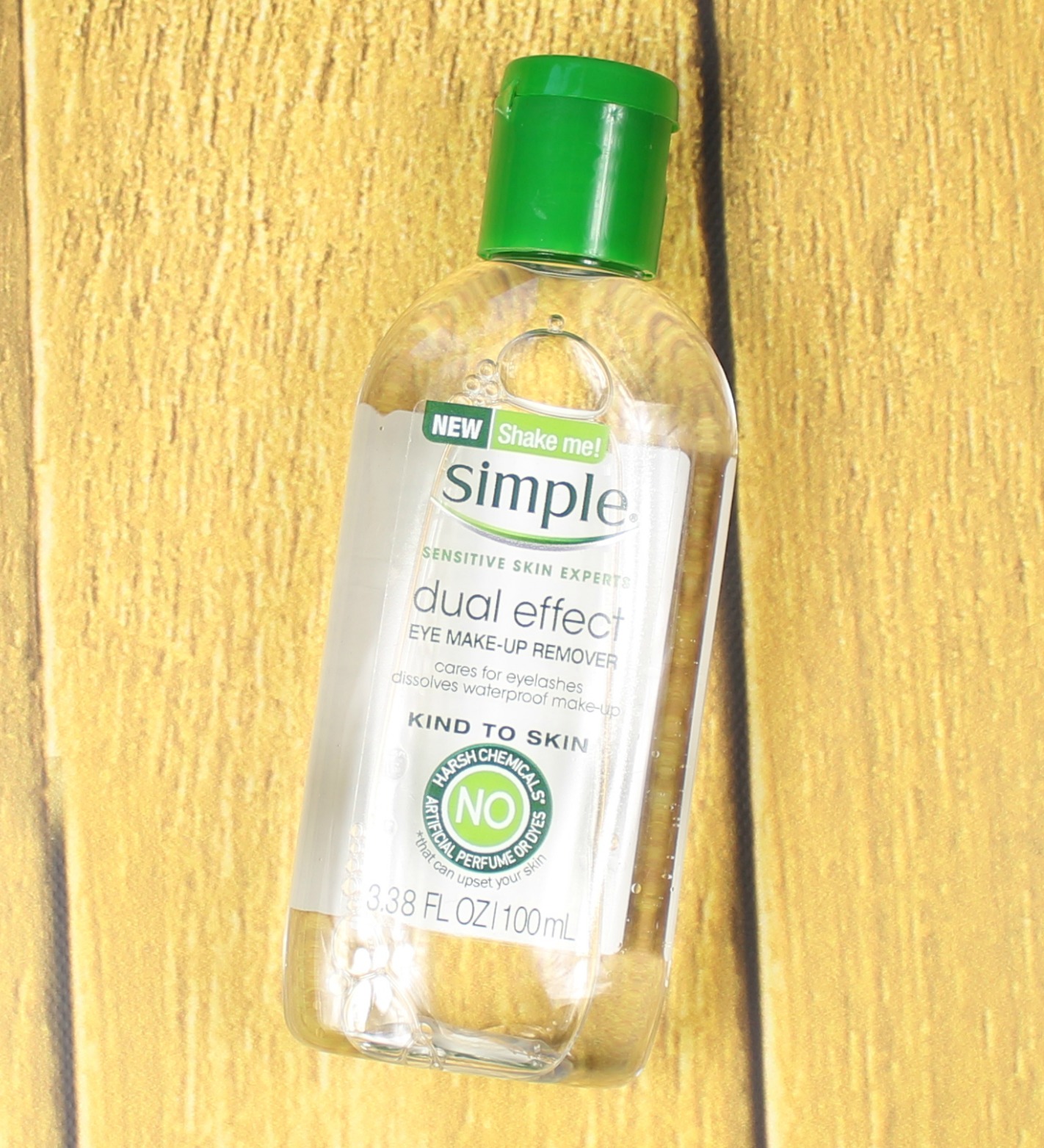 I tried this with my Tarte Lights, Camera, Splashes waterproof mascara and it removed it with ease and in one swipe without tugging at my lashes. I have sensitive eyes and they don't burn at all after using.  It was amazing!
With everyday low prices at Wal-Mart, I can stock up on my favorite Simple Skincare products. You can find these Simple products in store now!
What is your favorite Simple product?
*Sponsored by Mirum Shopper. All opinions are my own*