This is a sponsored post written by me on behalf of Chaatz for IZEA. All opinions are 100% mine.
This Summer, I have been traveling by myself a LOT. From going to events in NYC, to a vacation in Florida and then another 4 day trip to Vegas, it's been a whirlwind. And with that, comes leaving my husband and 6 year old behind. It's always hard to leave them, but thankfully with the power to connect every day it makes the homesickness not so terrible.
I recently discovered a free app called Chaatz and it's kind of addicting. Chaatz is an engaging and personalized messaging app that gives you the freedom to express yourself all in a safer environment than through regular texting.  You can show your chat as your very own comic strip in both 1-on-1 and group chats. It's colorful, fun and has so many awesome features.  All you need is a wi-fi connection and you will be entertained for days! Go beyond boring messaging and check out the fun features such as text comic strips, in-app gaming, winks (photomojis), doodles and chat spaces.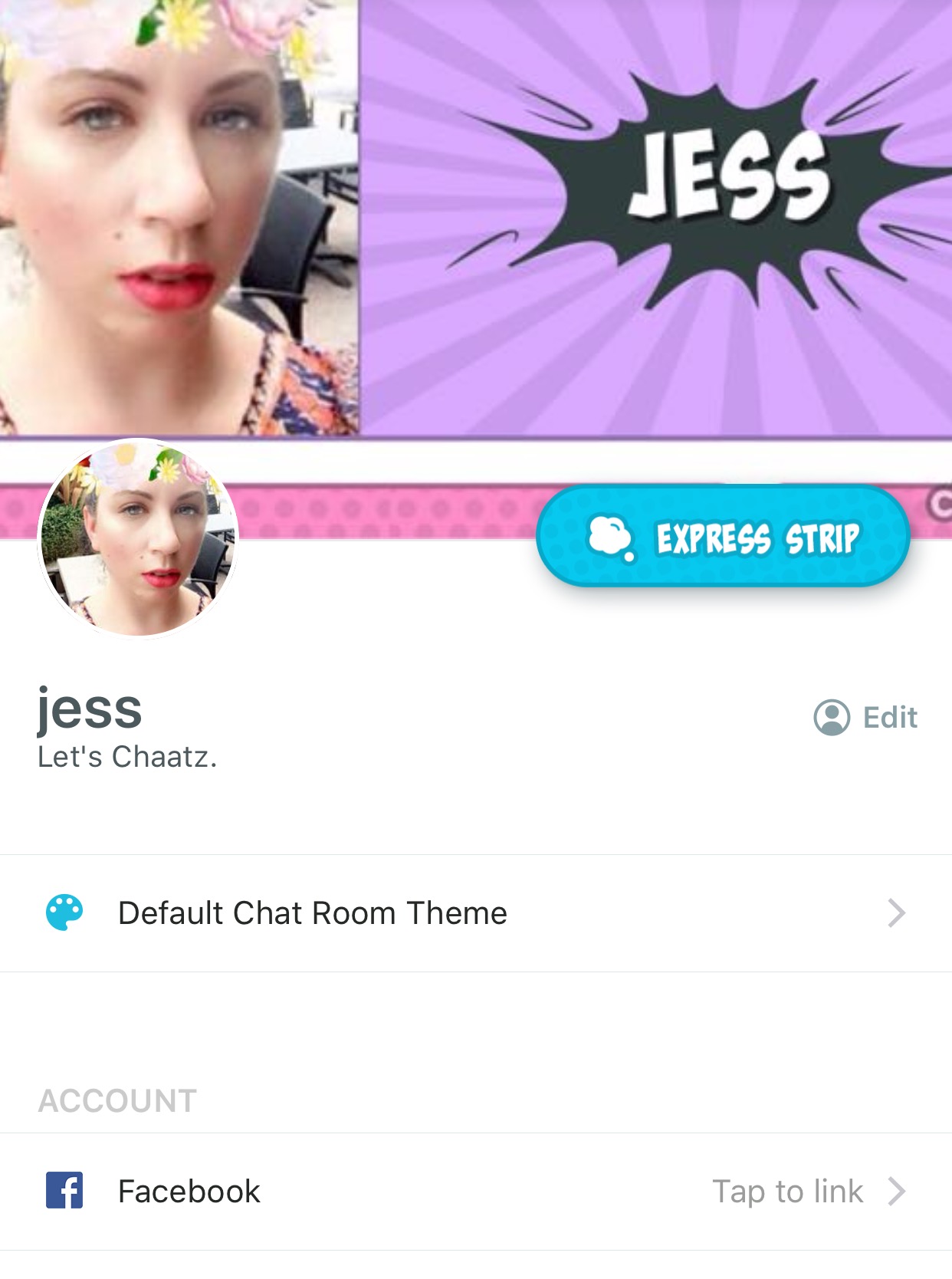 Chaatz allows you to customize your profile so you can upload your own videos and photos  to really fit it to your personality. For some reason, Chris has his profile photo set to a face of Rylan but that's ok – He's super cute 😉 Chaatz also has a winks feature which allows you to create your own personal photo emoji's with a quick snap of your face with the camera. It's pretty cool! Here's a closer look at the comic book texting (Also – yes this is really what Chris & I chat about throughout the day ha ha)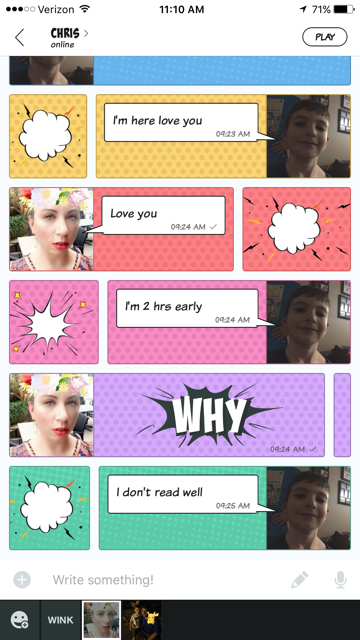 Love to doodle? Chaatz gives you a blank canvas to create and draw personalized messages. You can use the blank canvas to create drawings or write text from scratch or  snap a photo to doodle directly on top of a real world image. This is definitely my favorite feature!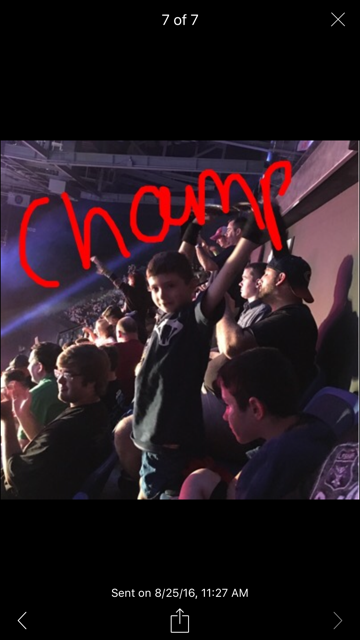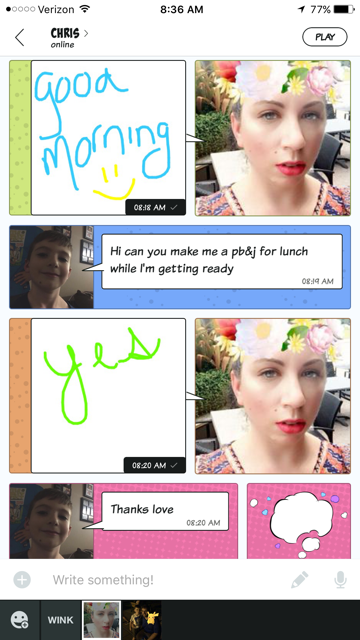 Chris & Rylan are all about battling and being competitive. So we have definitely been utilizing the games feature in the app as well. Let's just say, I'm a master at checkers. You can play with your friends or challenge new connections while simultaneously chatting in the app.
How much cooler is this app than regular texting? So next time you are going to be traveling or just want to express yourself, I highly recommend downloading the Chaatz app. It's such a fun new way to communicate in whatever way suits your unique personality all while building relationships with friends and family.