PR Sample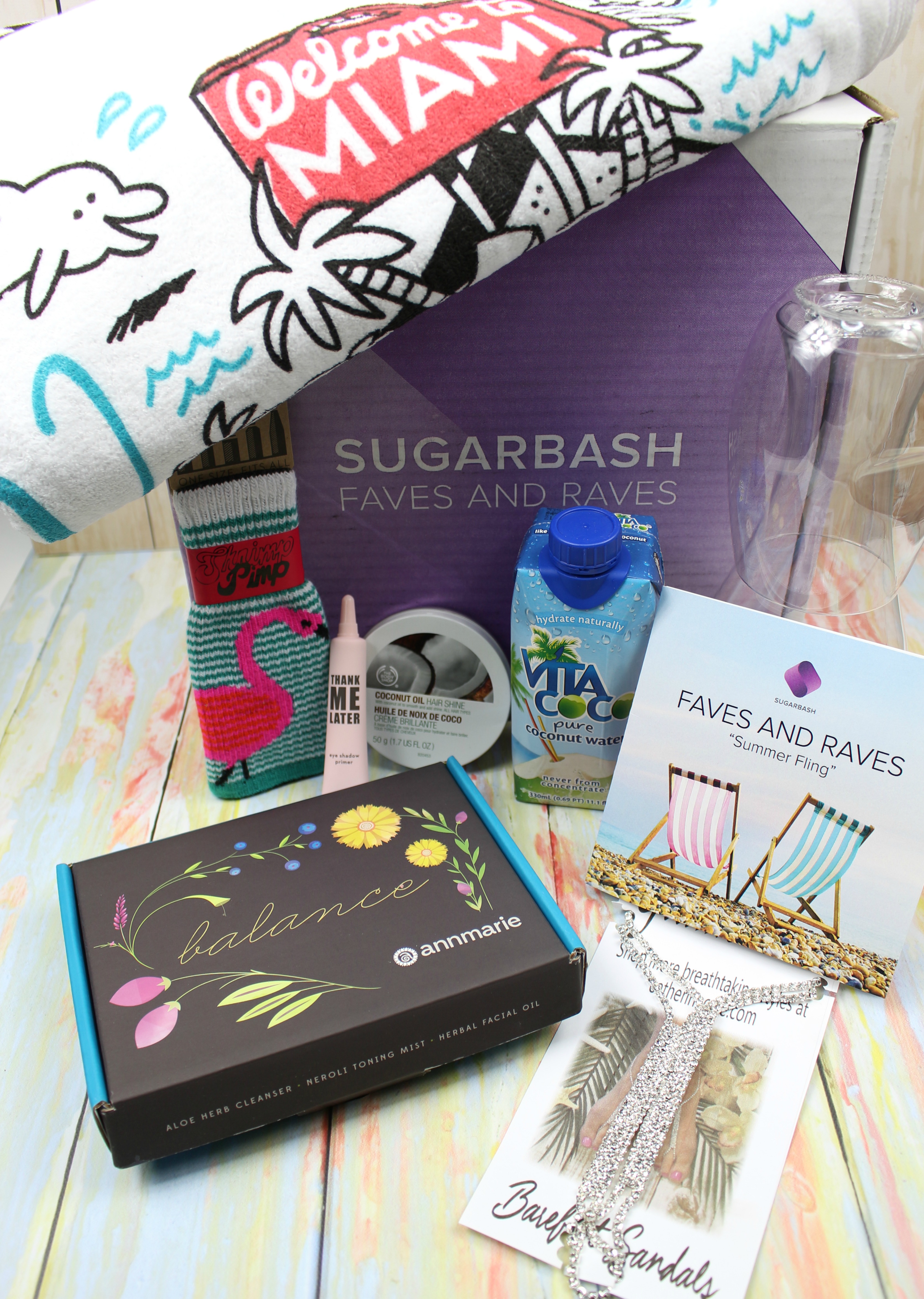 Last month I was introduced to a new subscription box called Sugarbash which contains everything from beauty to lifestyle products.  The Summer Fling box has a value of $105 and makes sure you have everything you need for Summer. Let's take a look!
The box comes with a convenient booklet that tells you about everything you received and the price.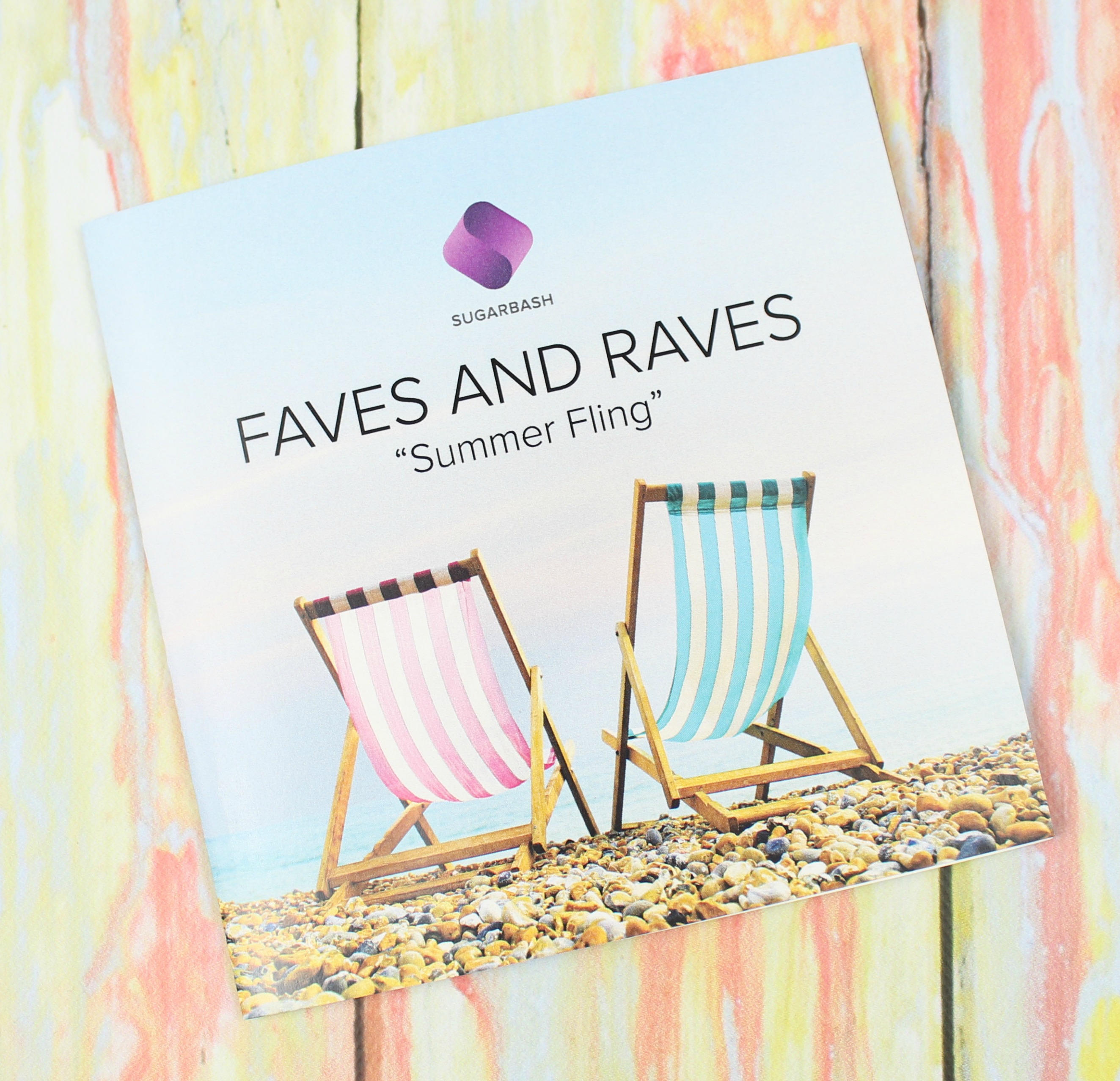 Catherine Cole Silver Barefoot Sandals : $21.99 – Unique barefoot sandal that is great for any special occasion or to feel glamorous at the beach. Use code SUGARBASH for 10% off orders of $49 or more. Expires 7/31/16.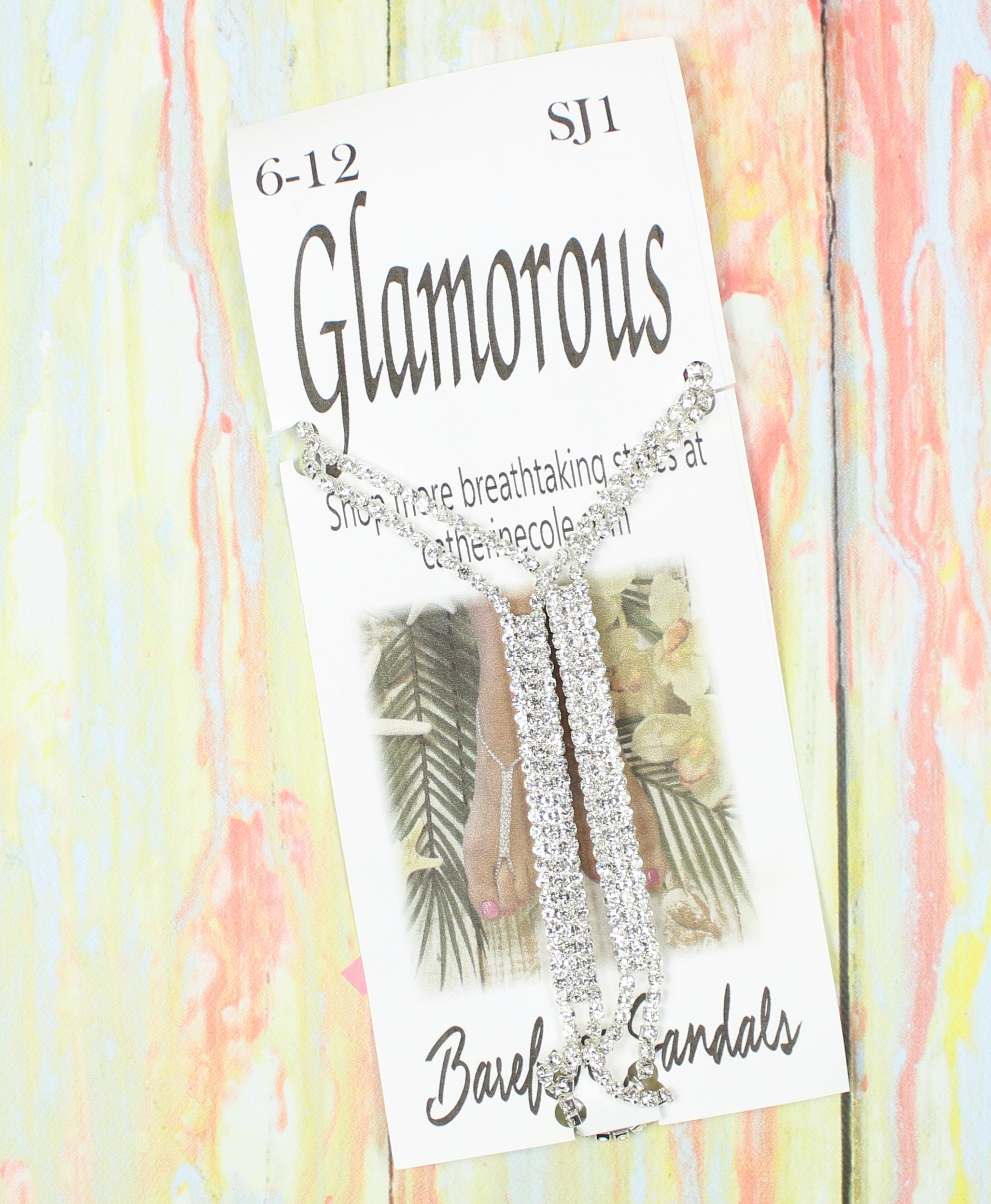 Royal Comfort "South Beach" Beach Towel : $17.99 – This towel is HUGE! 30 x 60, 100% cotton terry velour provides a peek at the ultimate summer fling – South Beach. This is going to be great to keep in my beach bag!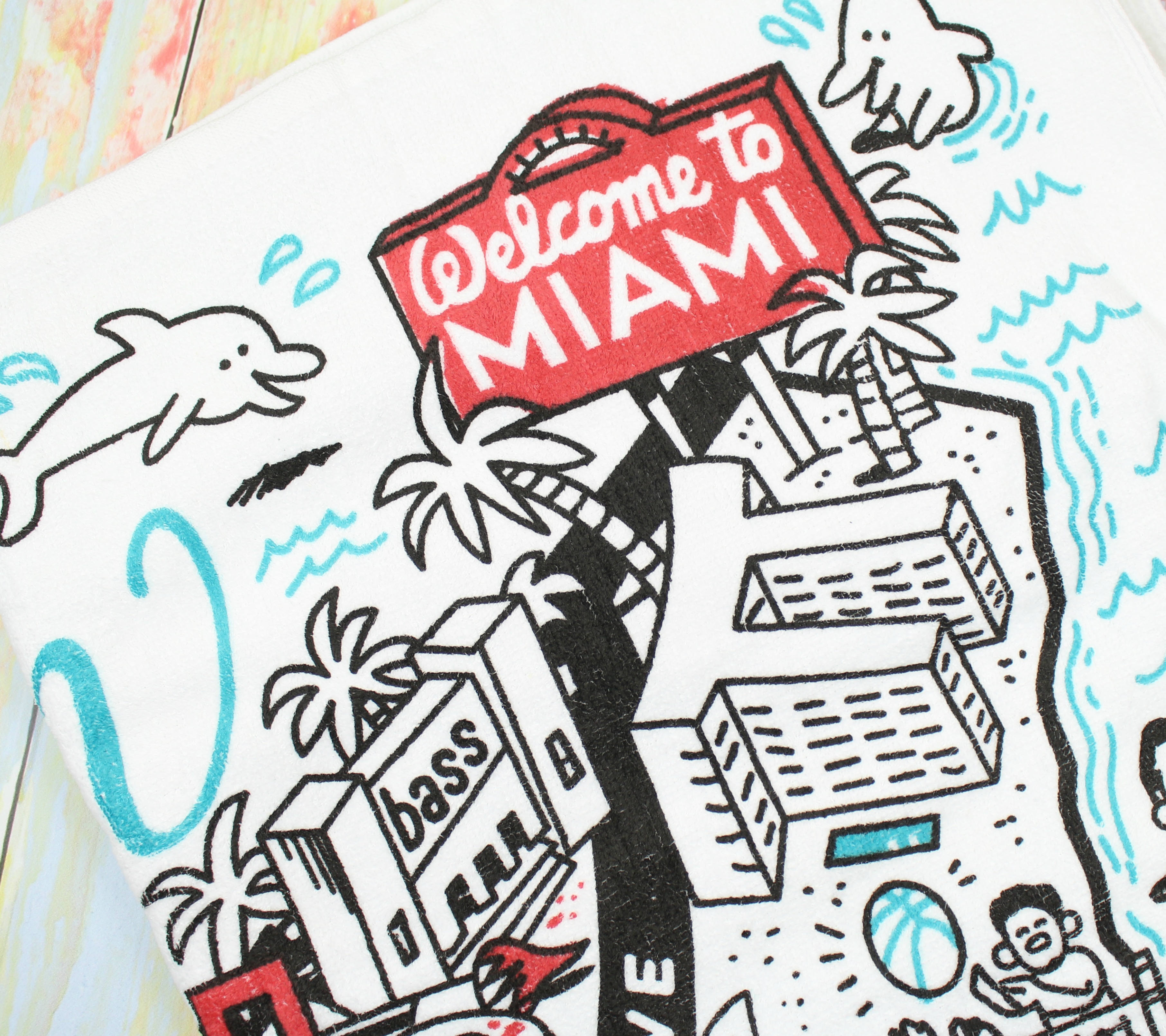 Elizabeth Mott Eyeshadow primer : $20 – Protect your eye makeup all day with this silky primer. Thank Me Later preps your lids for a smooth, even application. Adorable packaging as well!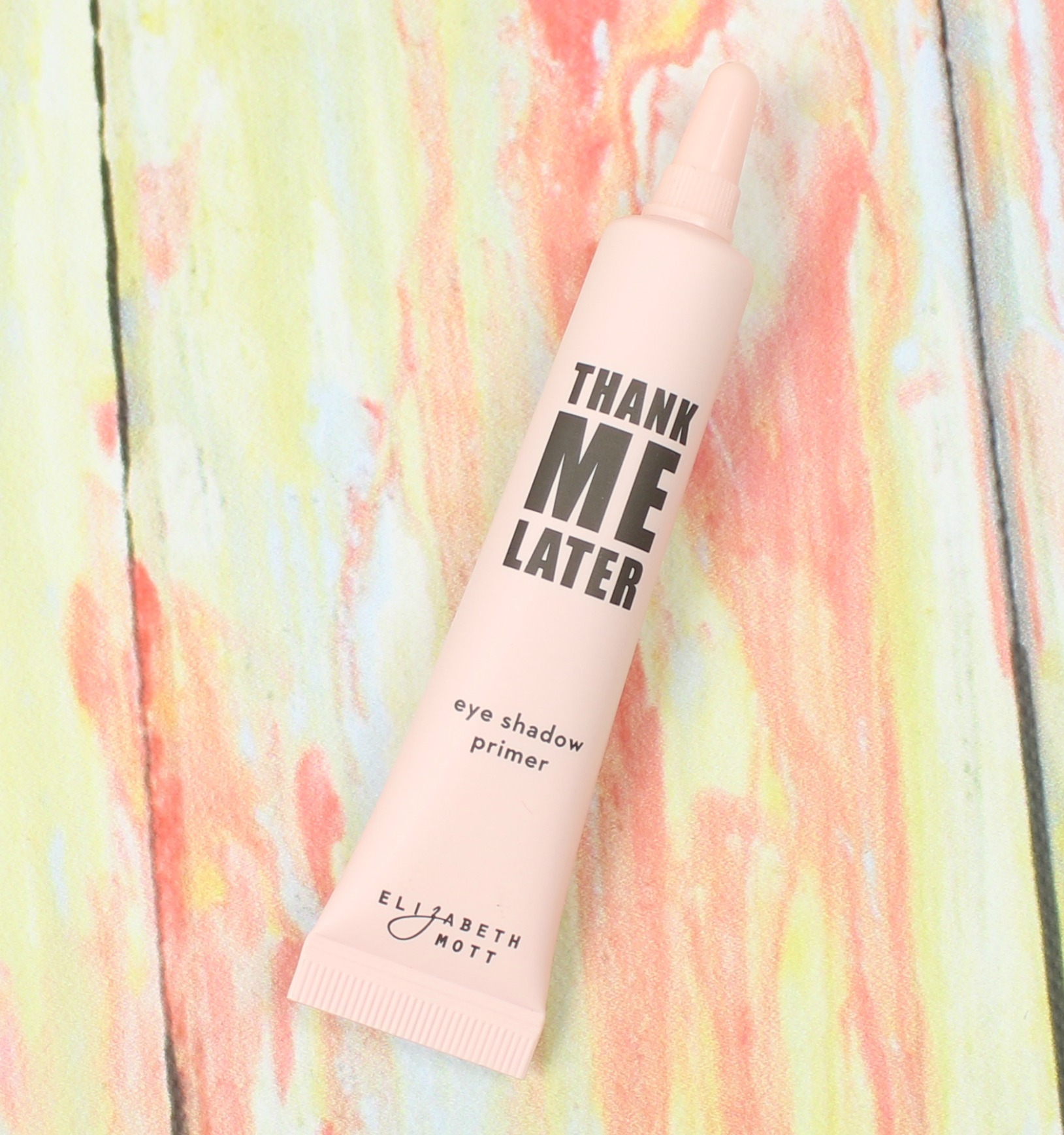 AnnMarie Balance Kit for Normal & Combo Skin : $10 – This was actually a Sugarbash Box-in-the-Box Bonus treat! A teaser trial of best-selling natural skin products from AnnMarie. Can't wait to try them out!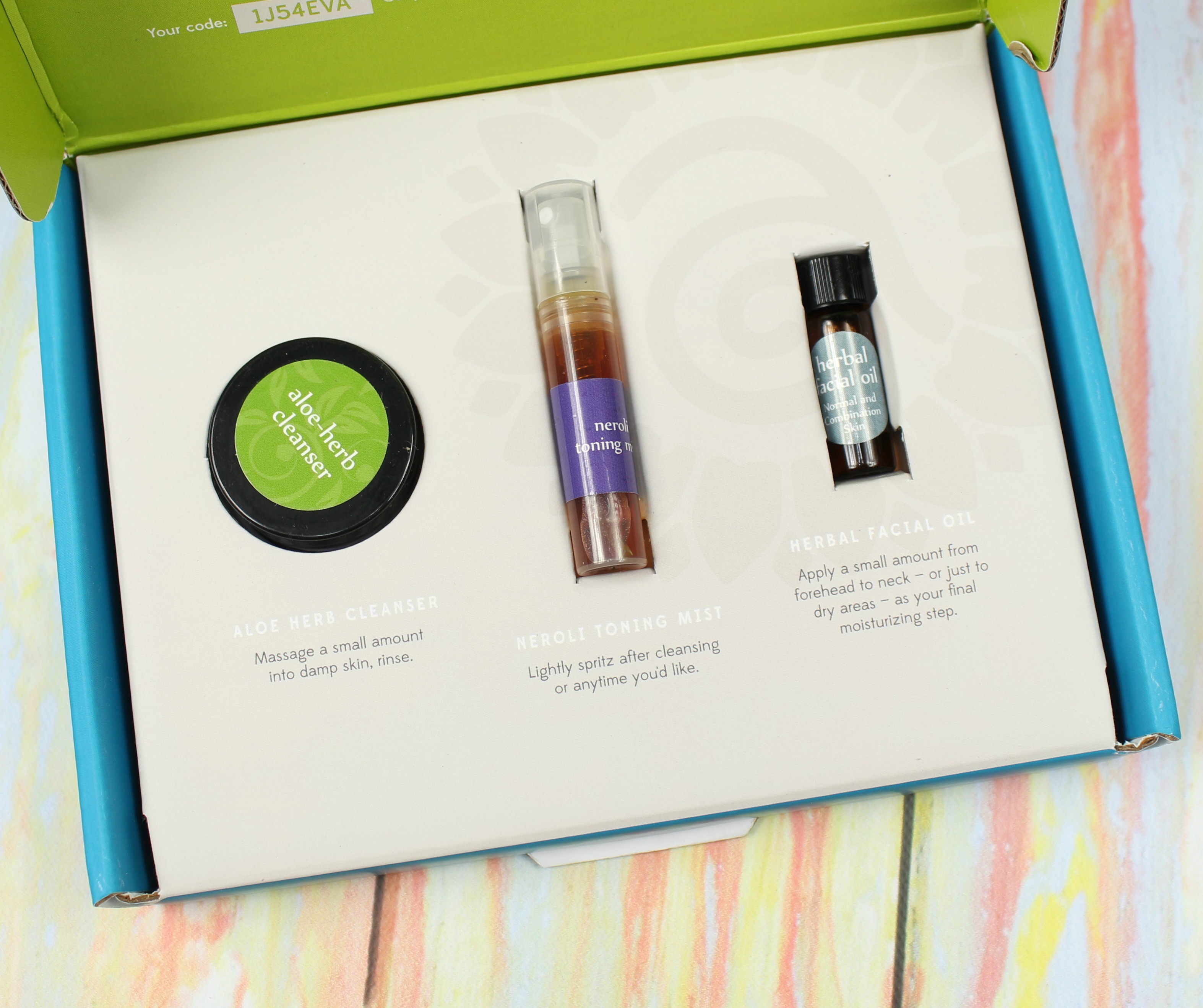 The Body Shop Coconut Oil Hair Shine : $10 – This luxurious moisturizing balm is made with pure coconut oil, to shine and define all hair types. It smells divine!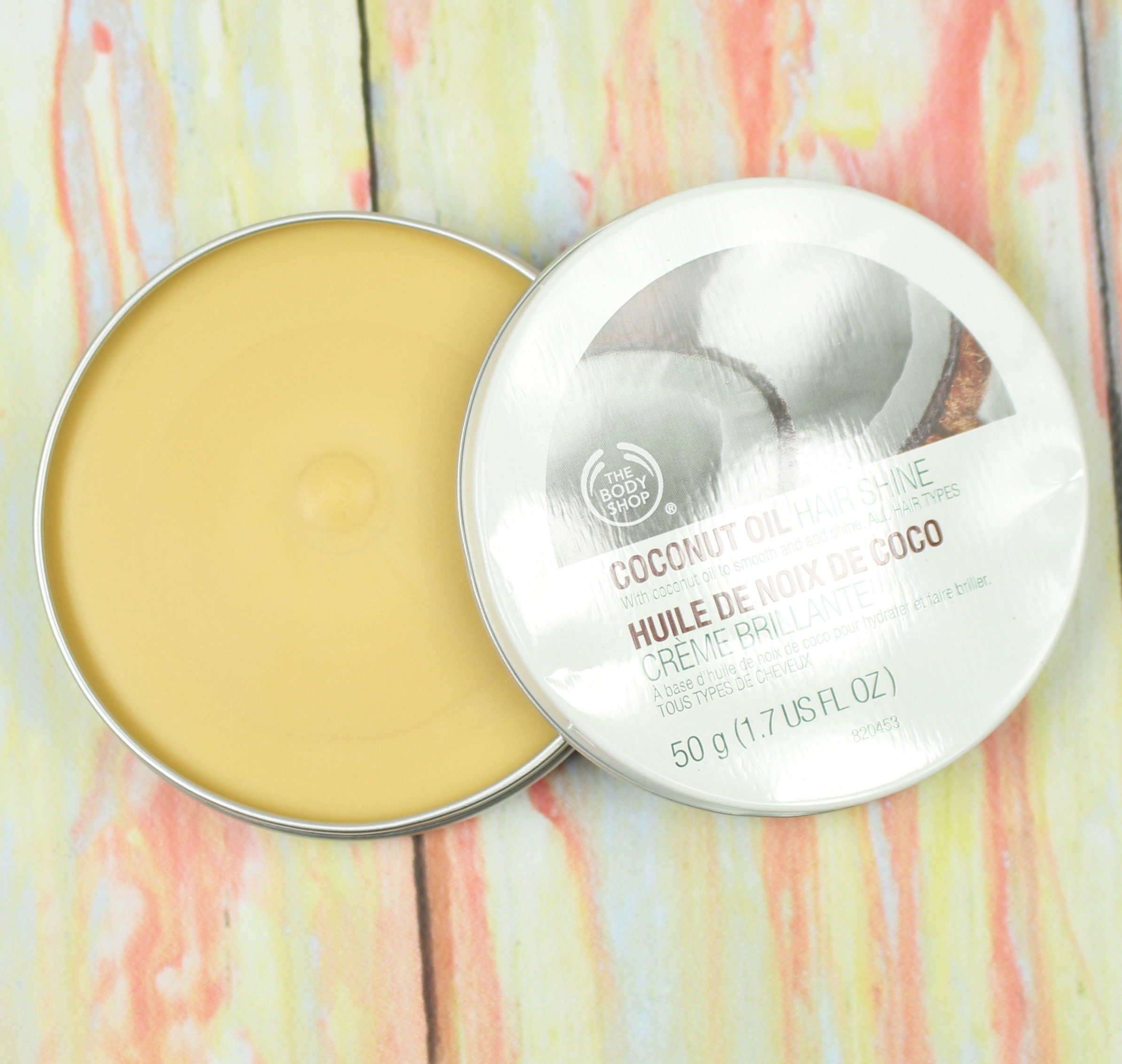 ShrimpPimp FREAKER : $9.99 – Nothing is worse than a warm drink on a hot summer day. This one size fits all bottle insulator from Freakers keeps your cold drinks cold and your hot drinks hot! You can also use it for a baby bottle and up to a 40-oz beverage. Super cool and I love the design!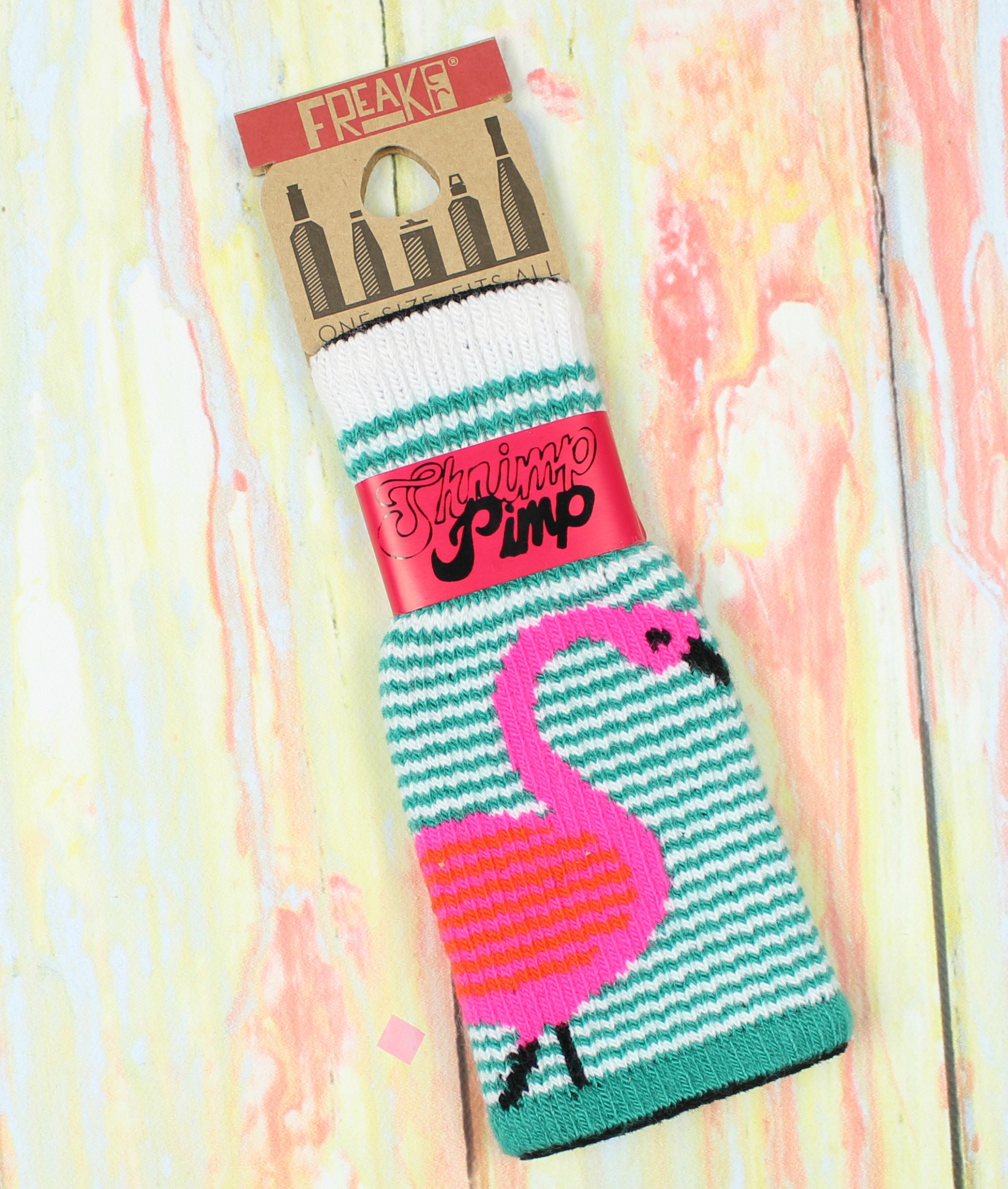 Govino 28oz Decanter with 16 oz Wine Glass : $14.99 – This is totally up my alley! Crafted from ultra-thin, flexible BPA-free polymer, this decanter is shatterproof, reusable and recyclable AND comes with its own stemless glass with a patented ergonomic thumb-notch, made for swirling. I'll be taking this gem to the pool with me quite often!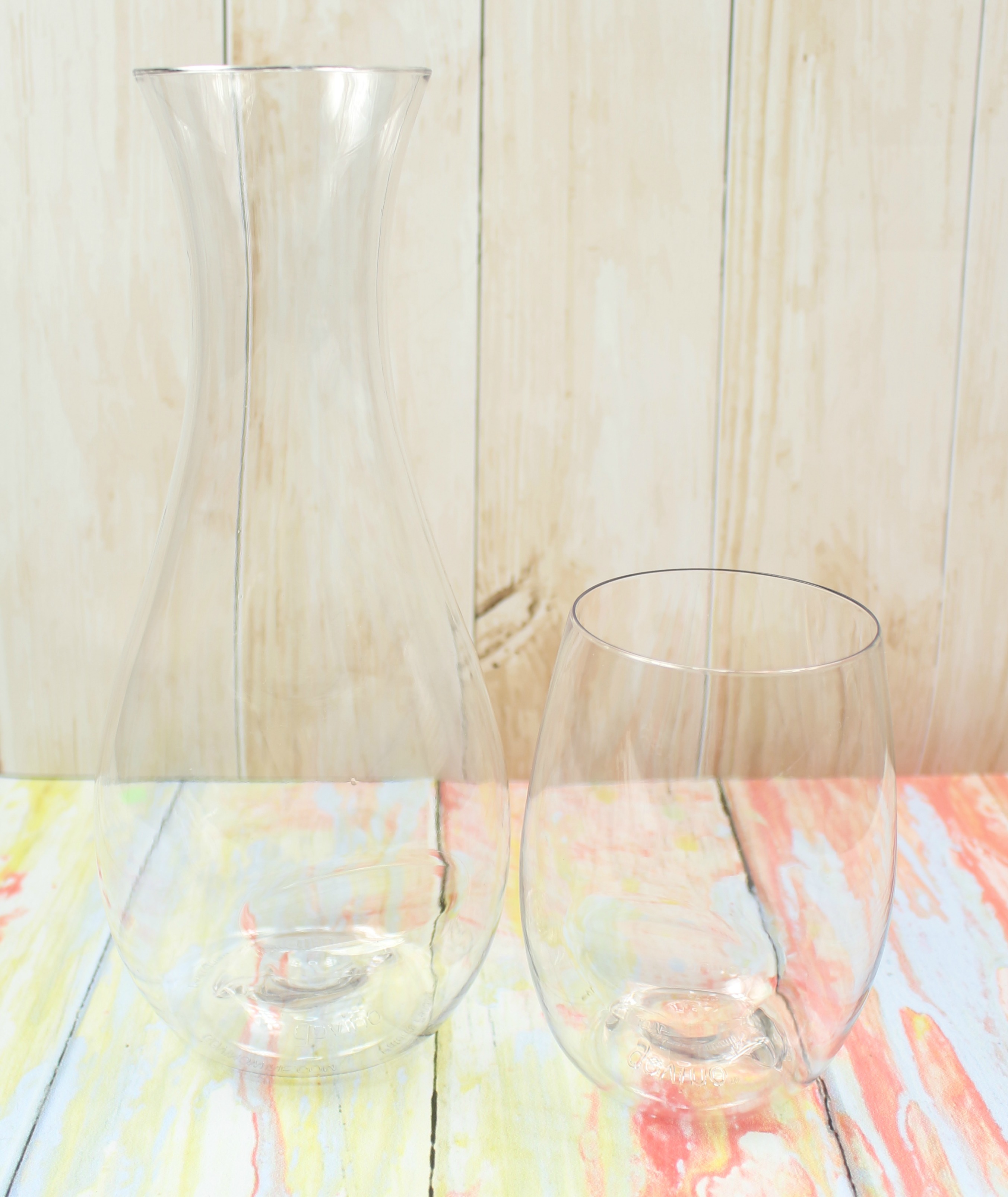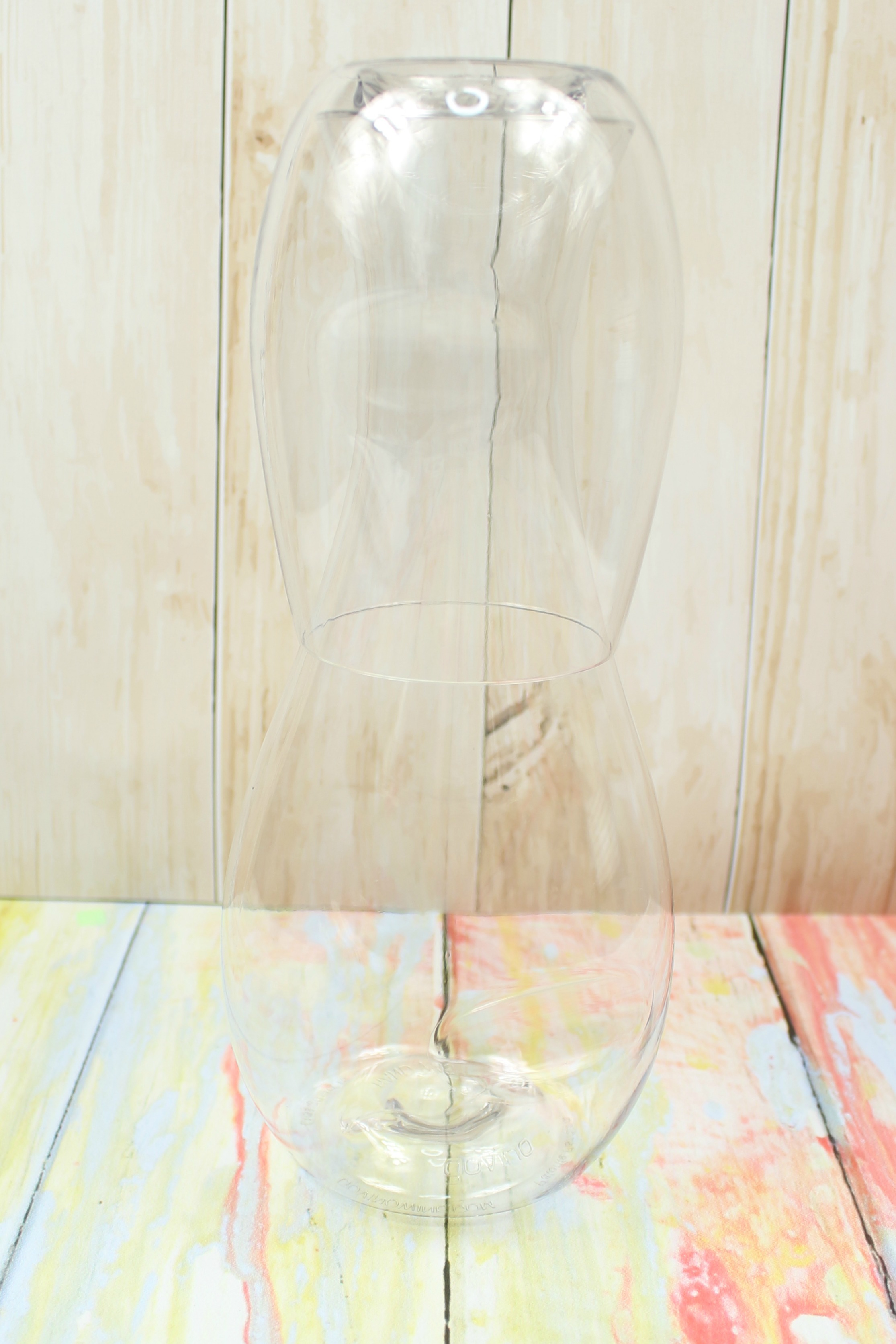 Vita Coco Pure Coconut Water : $2.00 – 100% juice and packed with nutrients. This is the perfect refreshing drink for a warm Summer day!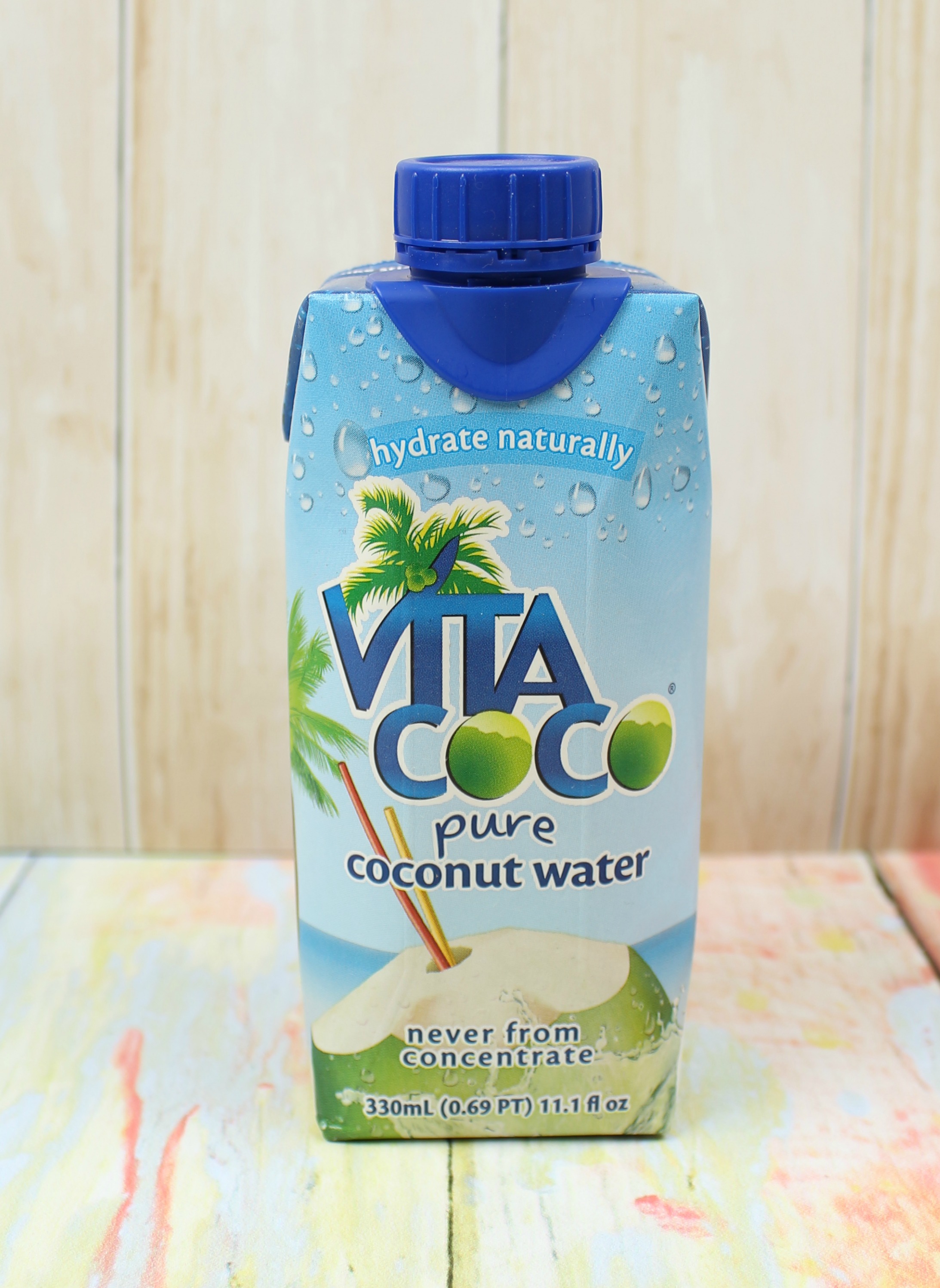 So there you have it! Your Summer essentials all in one box! What do you think of the #SummerFling box from SugarBash? Is this something you would sign up for?
Price : $35 every other month
SIGN UP | FACEBOOK | INSTAGRAM | TWITTER