Thank you to ZAPZYT for kindly sponsoring this post. All opinions are 100% honest & completely my own.
Looking to banish those breakouts but not break the bank? I was recently introduced to ZAPZYT, a line that is safe, effective and has economical skincare solutions. ZAPZYT has a full line of products designed to give you the clear skin you've always wanted. I have been dealing with breakouts since as long as I can remember (and still am at the age of 33!) so I was really excited to find a line that was affordable and easily accessible if I needed to repurchase any products. (You can find a full list of retailers here)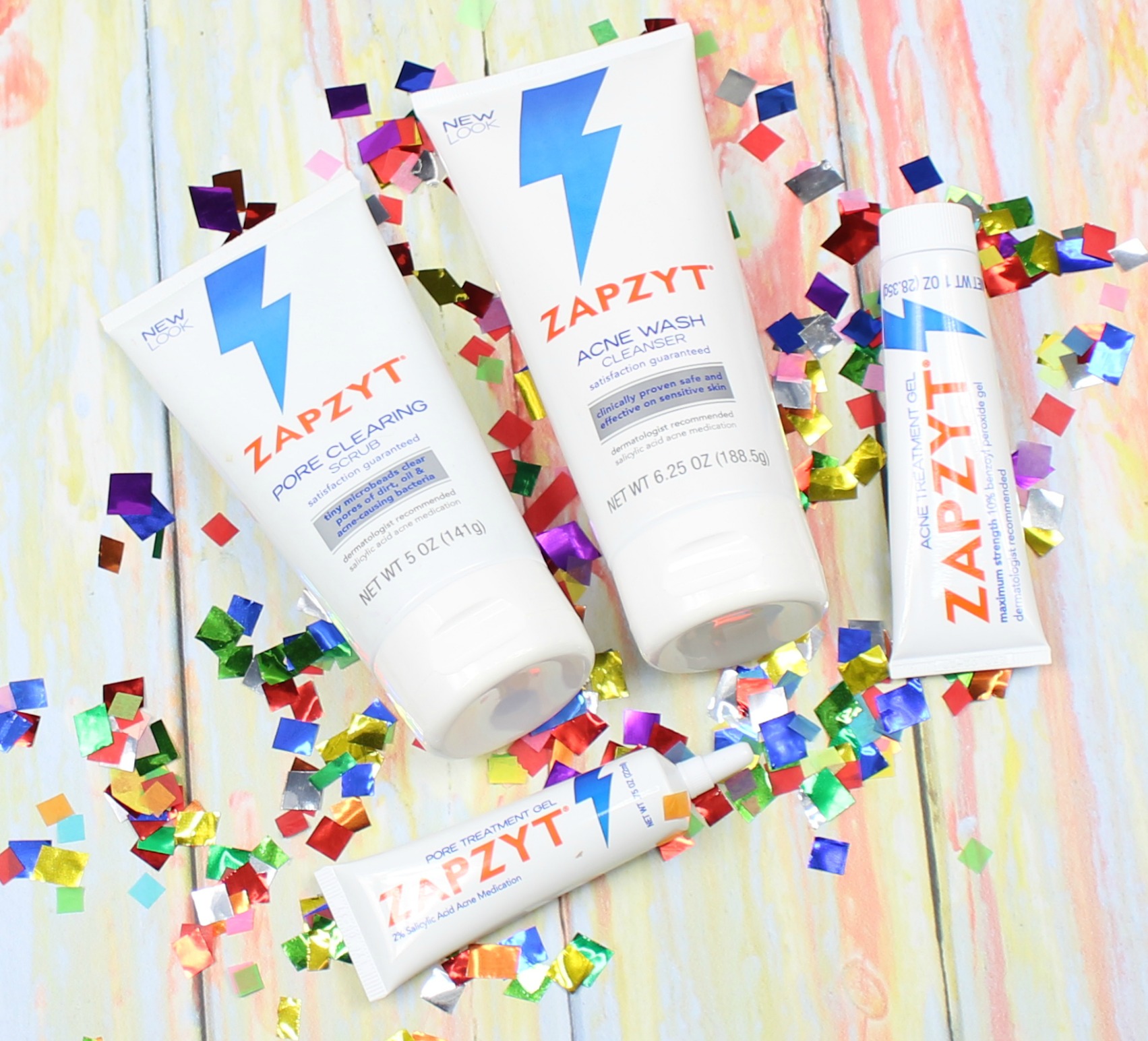 Acne Wash Cleanser : Containing 2% Salicylic Acid, this hypoallergenic cleanser uses aloe and chamomile to soothe acne prone skin and reduce redness. It penetrates deep into pores to help eliminate most acne blemishes and keeps pores clog-free. I used this both day and night and loved how my skin felt afterwards. It was smooth and didn't have a oily or residue feel. And the best part? I haven't seen a single new blemish or had a new breakout in weeks. Amazing!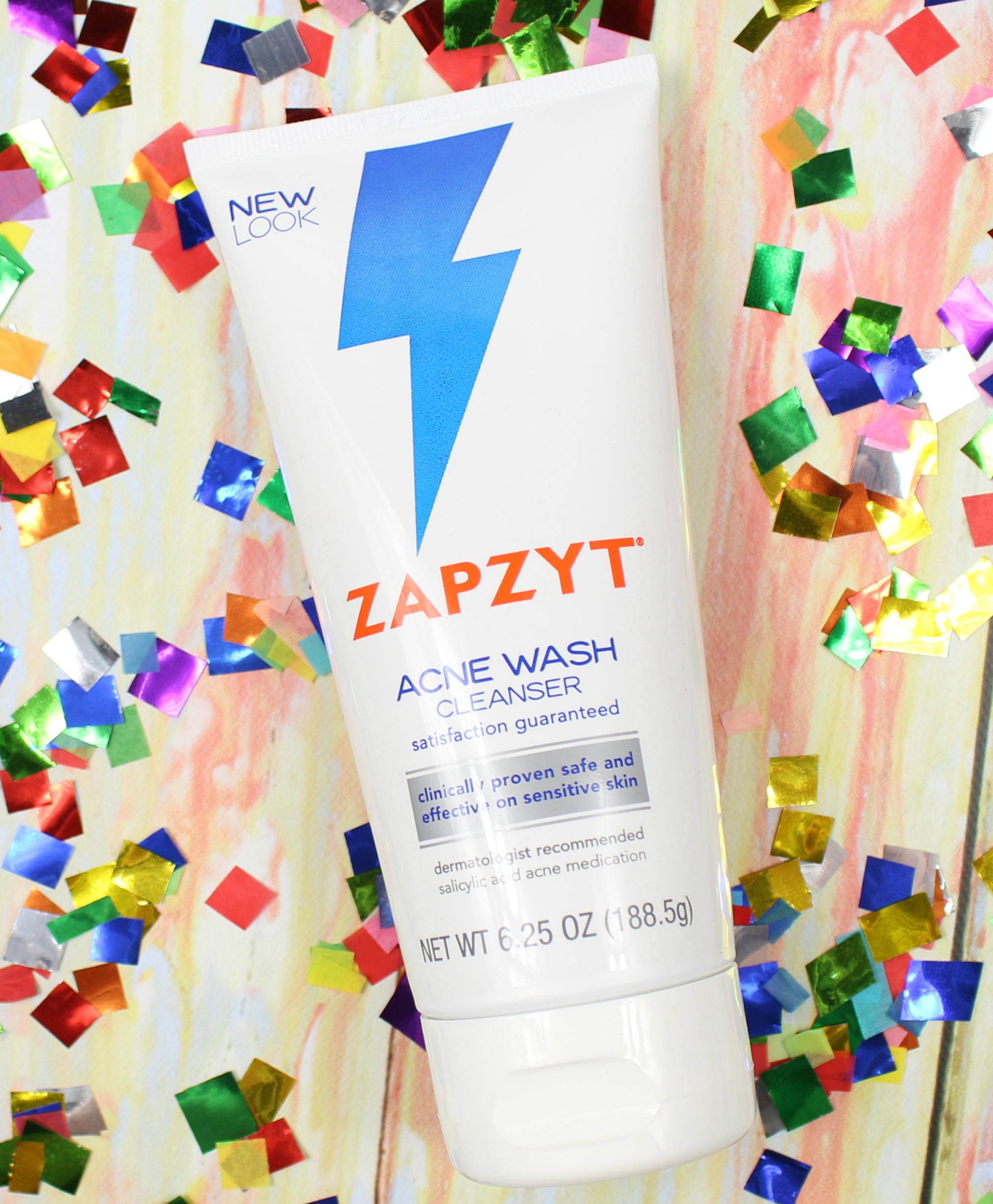 Pore Clearing Scrub : Do you have annoying blackheads? If the answer is yes, this is the PERFECT scrub for you! This acne fighting cleanser is specifically designed to treat those annoying blackheads. Small, natural, wax microbeads gently exfoliate removing skin of pore clogging dead skin cells, dirt, oil and blackheads. I use this twice a week and immediately could tell a difference in my skin. Be gone dirt & oil!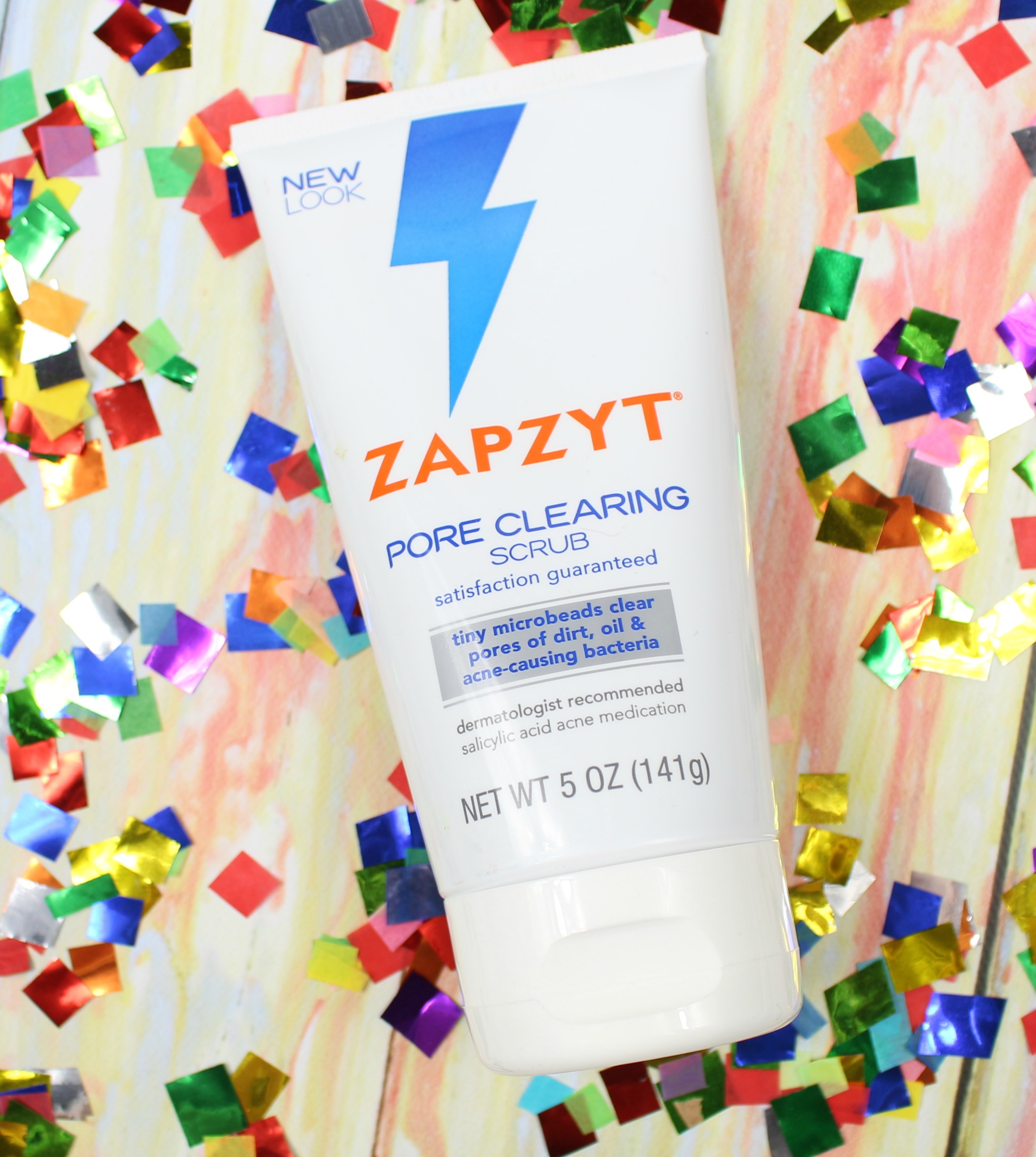 Acne Treatment Gel : Containing 10% Benzoyl Peroxide, this gel reduces breakouts by removing dead skin cells from pores. This is water based, so you won't have any excess dryness from alcohol. Within 5 hours, this has been proven to reduce the appearance of acne.  I have been putting this around my nose area and my cheeks. So far so good! I haven't seen a breakout since!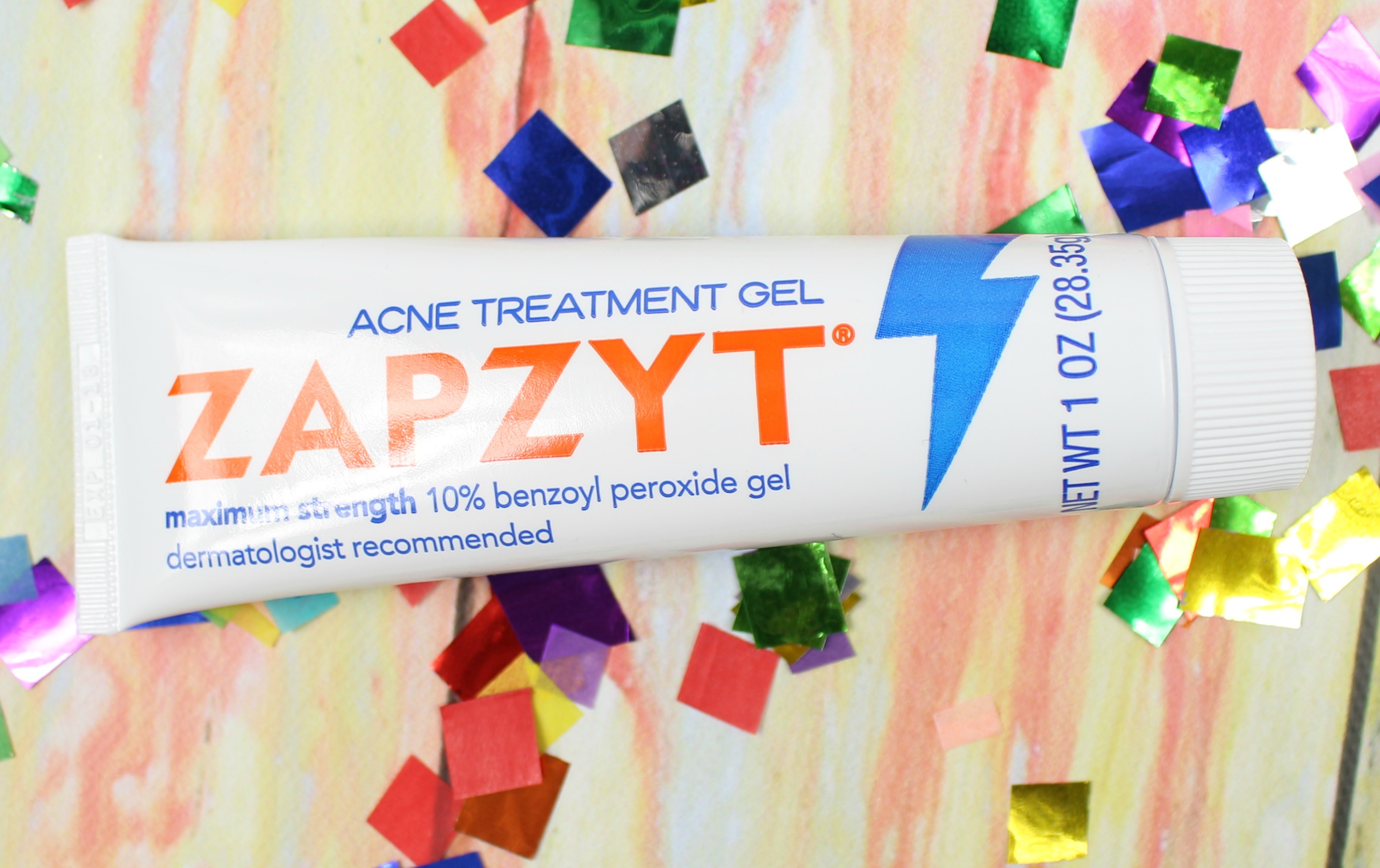 Pore Treatment Gel : Also containing 2% Salicylic acid, the pore treatment gel is oil and water soluble. It not only cuts through oily skin, but it also penetrates pores putting the treatment in the heart of the pimple. It contains natural botanicals which are soothing to sensitive skin. It also contains linoleic acid that is used to reduce formation of inflamed, swollen pimples. Because this may dry your skin out, it is recommended to start off with one application a day and gradually work your way up to two or three. In just 60 seconds, the moisturizing, soothing gel forms a protective film and the treatment disappears.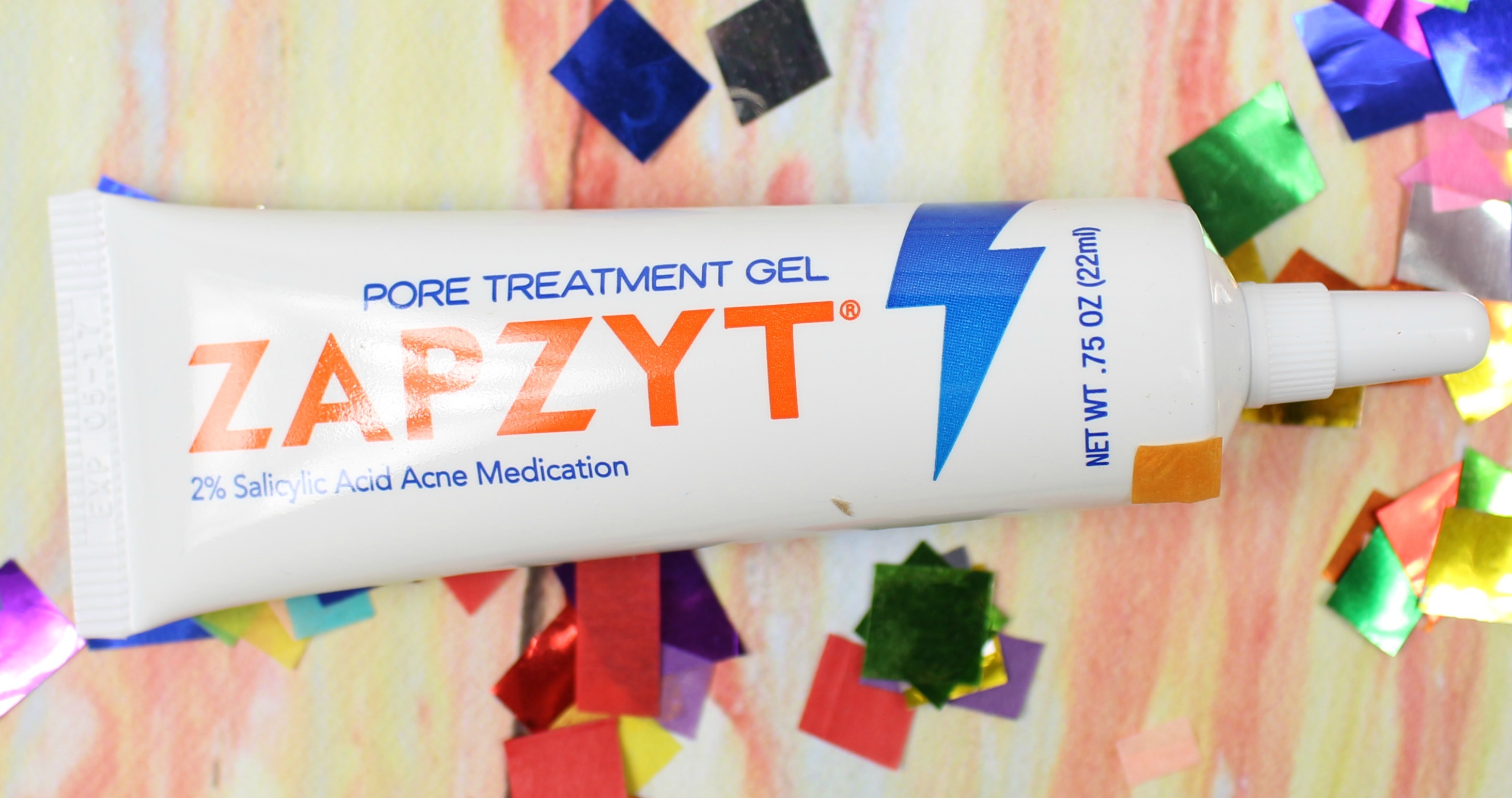 I am definitely going to continue using and testing these products out as I have seen pretty great results so far. I haven't had any new breakouts which is phenomenal (Especially since I have several events coming up and getting a zit can really put a damper on your mood!)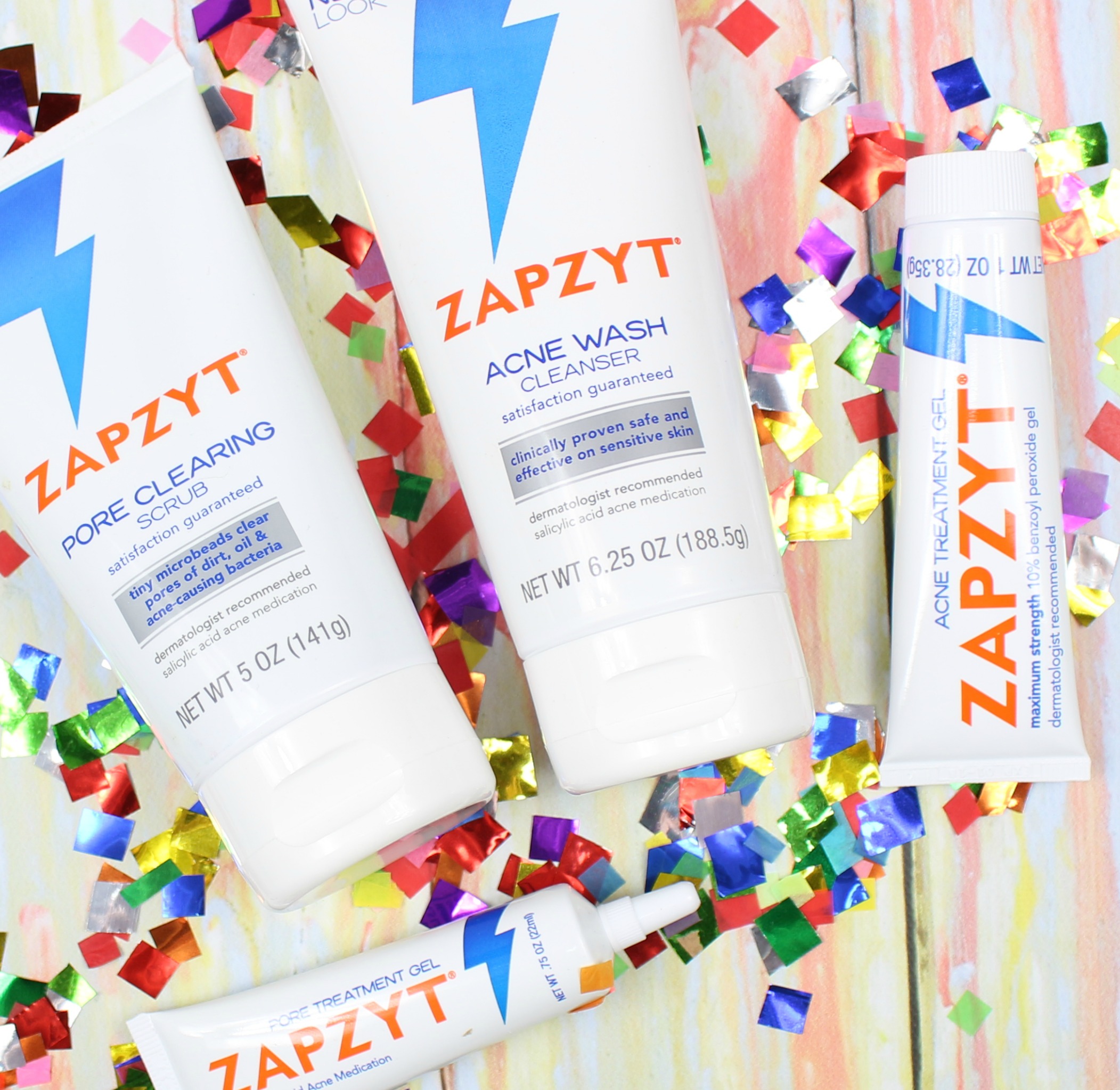 The best part is ZAPZYT is guaranteed to clear your skin and is dermatologist recommended. You can find several ZAPZYT Retailers HERE. Be sure to check out all of their social media in the links below!
Instagram | Facebook | Twitter
GIVEAWAY TIME! The first 5 readers to comment on THIS BLOG POST about your own acne experience, will receive one of each full size ZAPZYT product. Please leave your email address so I can contact you for your shipping details. This giveaway will last 1 week and is open to US only.  
Thank you to ZAPZYT for kindly sponsoring this post. All opinions are 100% honest & completely my own.