This post has been sponsored by Silk'n. All opinions are my own
Ahh Summer. Sand in your toes, a margarita in your hands… and shaving pretty much every single day. Womp Womp. It can be a real buzz killer when you want to quickly head out to the pool or beach during the warm Summer months. I'm a stay at home mom of a very active 6 year old and BARELY have time to shower, let alone shave my entire body! I know there are a ton of moms out there who can easily relate. I was recently introduced to the Silk'n Flash & Go, which is an innovative light based device for hair removal with permanent results and I was SO excited to give it a shot. Not only do you get permanent results, but it is PAINLESS! You can also use it on your face, anywhere from the cheekbones down. This Summer, I plan to be Silk'n not shaven.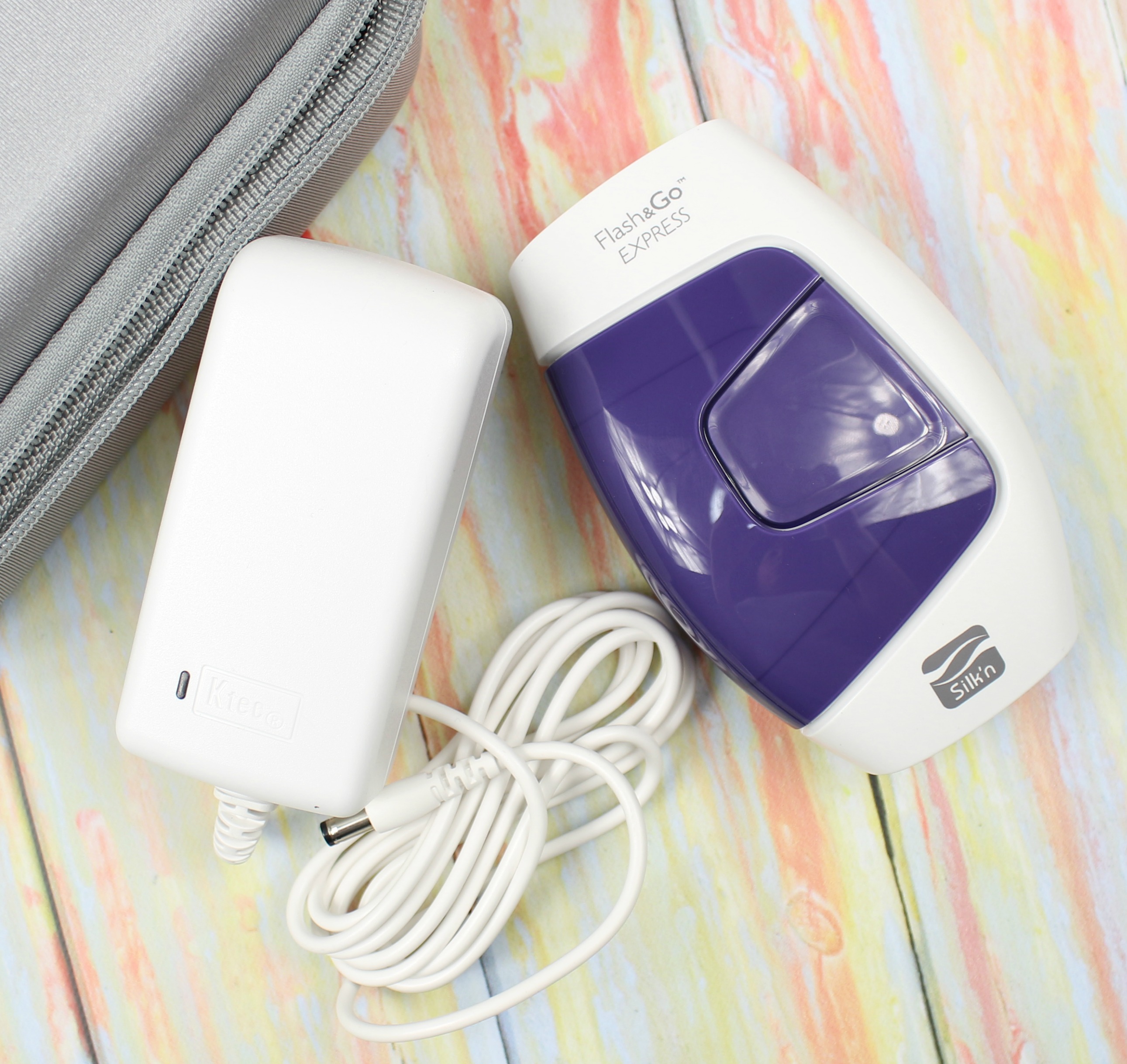 When the Flash & Go arrived in the mail, it came in a well made carrying case along with the device and a cord to plug into the wall. You don't have to worry about the battery dying in the middle of a session which is great. So how does this beautiful technology work? Check it out!
The Silk'n is VERY easy to use.  When you are treating for the first time, your skin should be clean, dry and free of any powders or deodorants.  You also have the option to choose your energy level, but choose them carefully. The energy level refers to the intensity of the light pulse that is projected on your skin during use. I have mine set at the lowest level (1), but will probably be ready to move to level 2 within the next few weeks or so.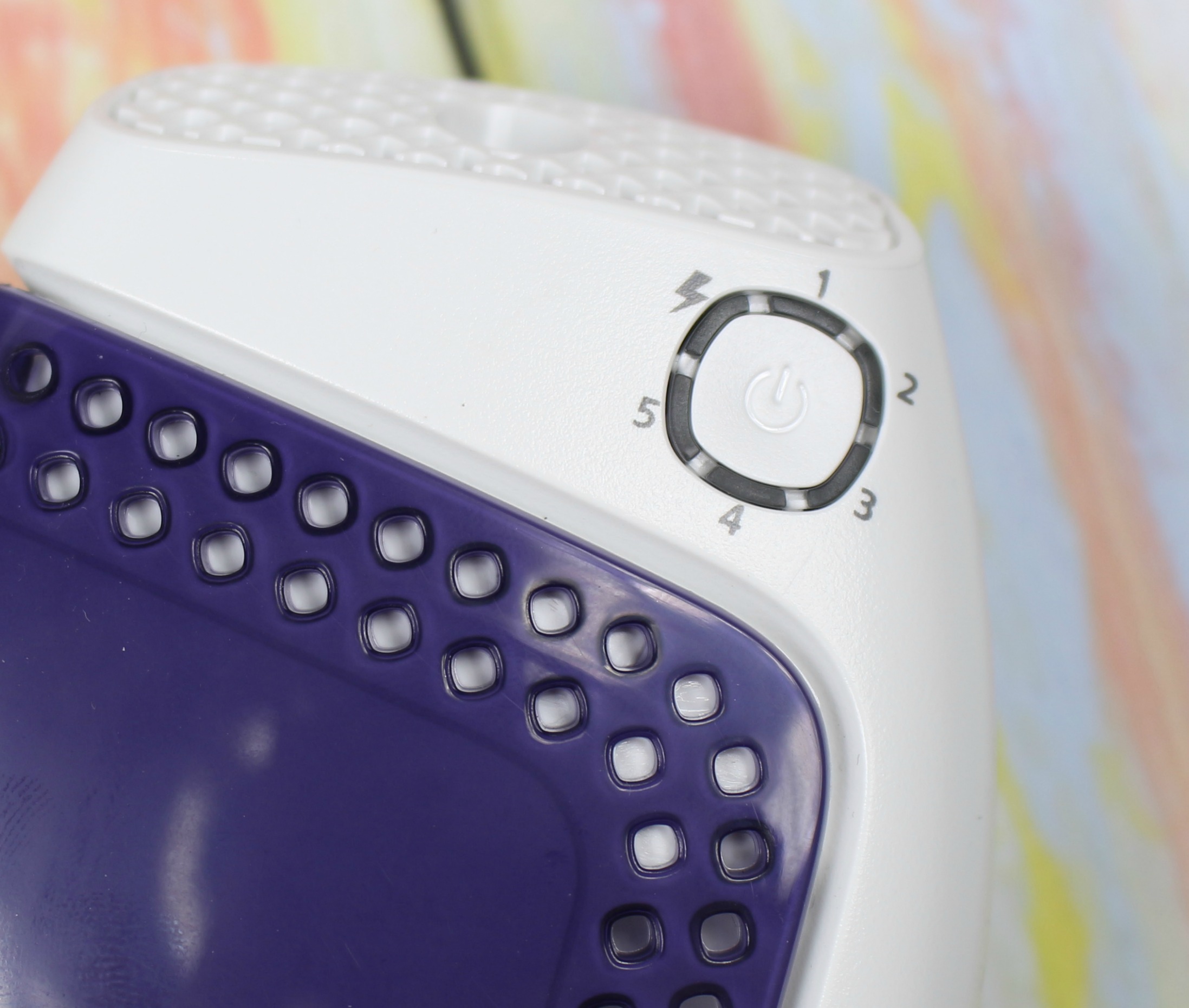 The Flash & Go emits a pulse of energy (HPL) which is absorbed by the pigment in the hair. Hairs that are in the anagen growth cycle are targeted by the energy and disabled, preventing future growth. The pulsed light technology makes shaving a thing of the past and is the beautiful new way to remove unwanted hair forever. Say bye bye to ingrown hairs and razor burn.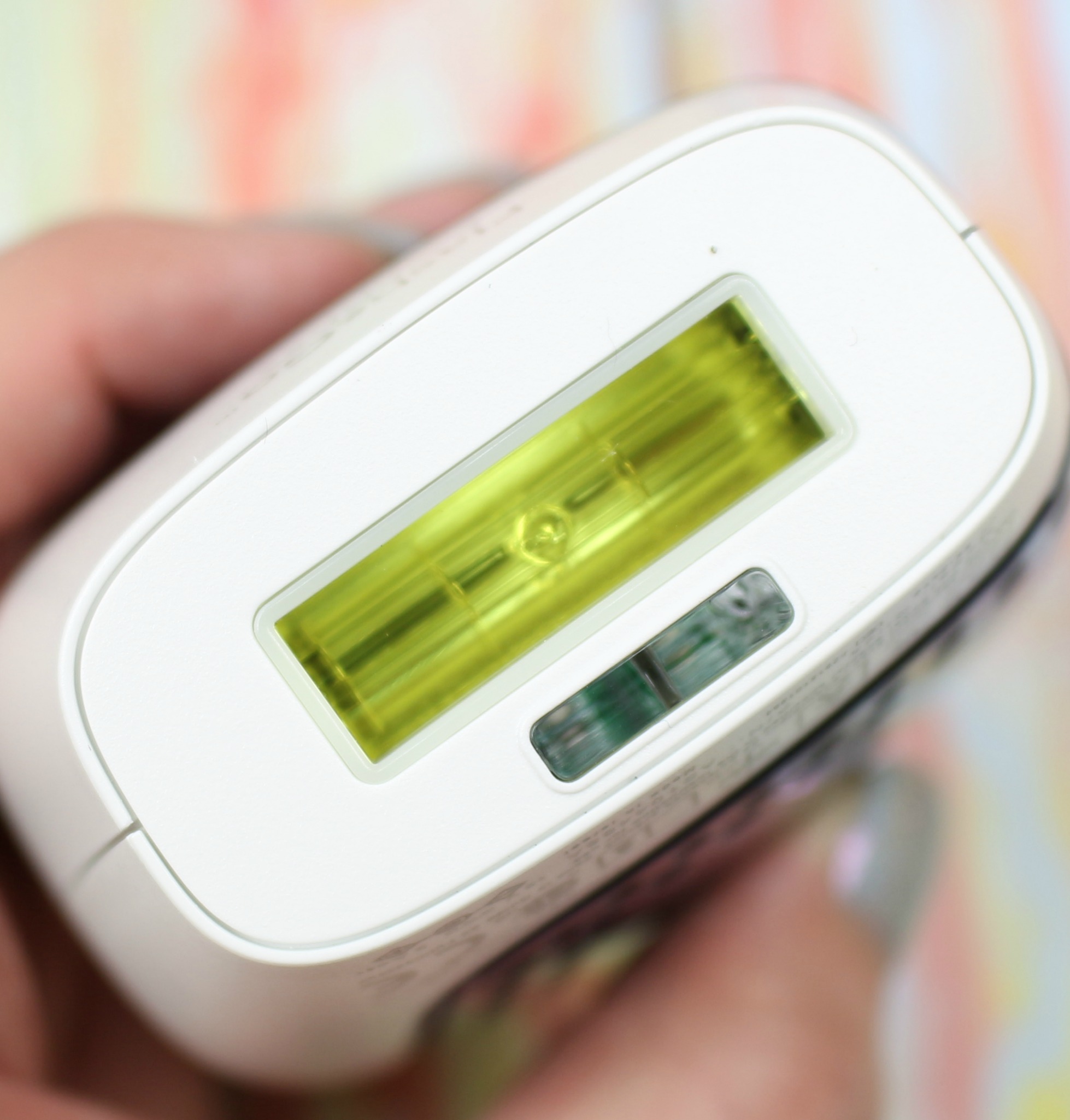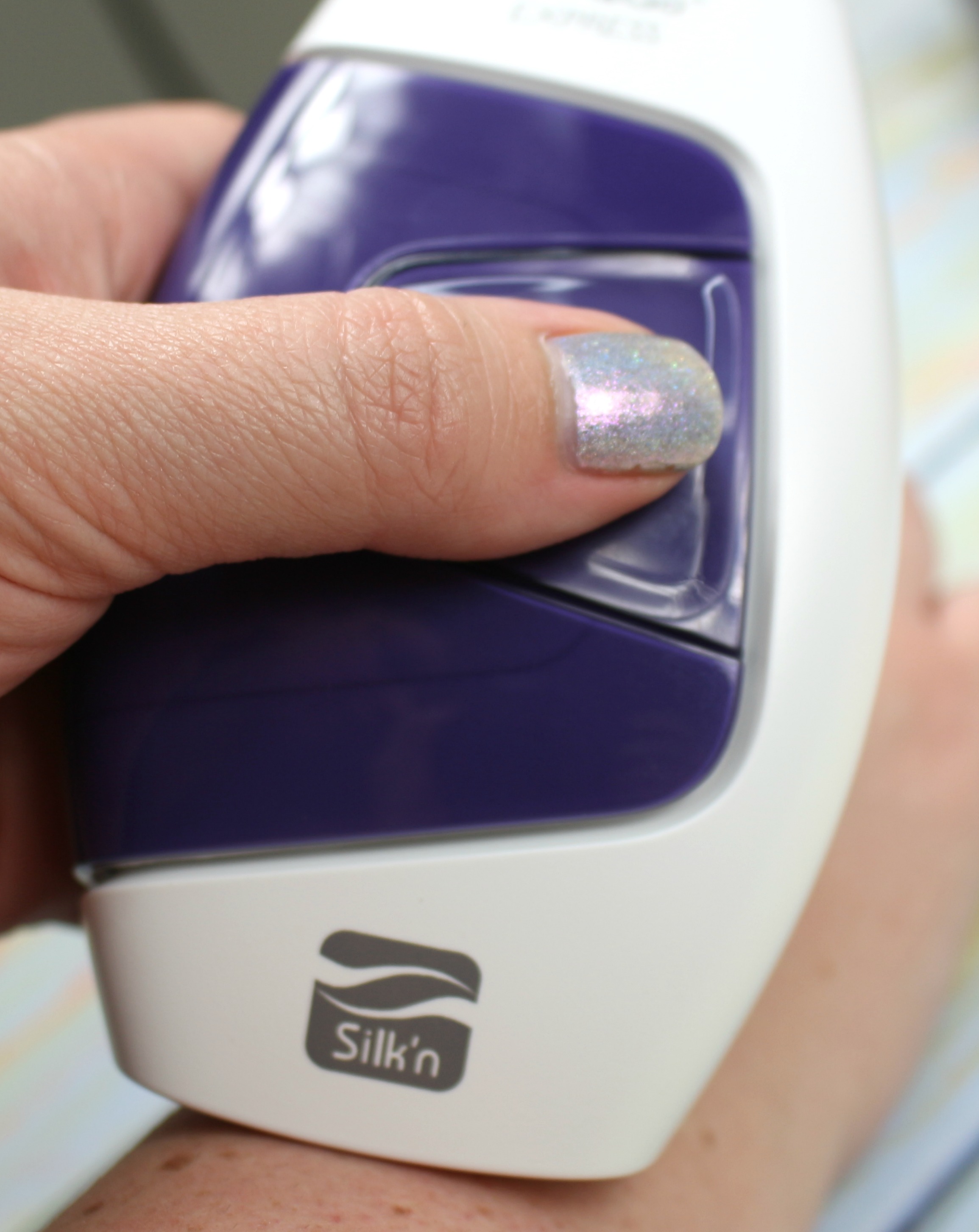 The device retails for $299, but would definitely pay for itself considering how much we spend on razor and waxing costs. It is definitely a luxurious and chic way to get rid of unwanted hair. I am REALLY excited to see the end results after using the device for about 10-12 weeks. Silk'n is the beautiful new way to remove unwanted hair forever. Now you can be silky smooth and stubble free every day. More time at the pool – LESS time worrying about shaving. That's a win win in my book!
Silk'n products are sold at : Bed, Bath & Beyond; Kohl's, Ulta, and select Target locations. Join the Silk'n not shaven revolution and use #NoShaveWave to share your own personal stories on Instagram, Facebook & Twitter!
This post has been sponsored by Silk'n. All opinions are my own
.