*Sponsored by Mirum Shopper. All opinions are 100% my own*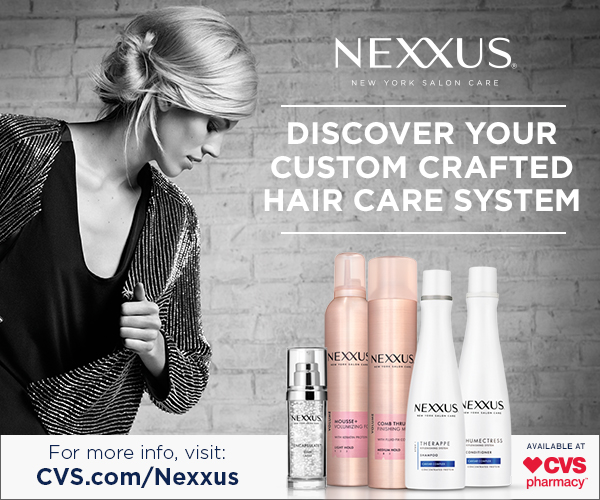 When summer rolls around, my hair tends to dry out quicker because of all of the salt water and sun it absorbs, so I'm guilty of just throwing it up into a messy bun to avoid any judgment. BUT not this year. I recently picked up some hair care products from Nexxus at CVS and my hair has been hanging loose ever since – and I am LOVING IT! Plus, it looks like I just stepped out of a salon.
Getting healthy hair is easy with Nexxus and only takes a few steps. You can custom craft your hair care system thanks to CVS and their GREAT savings this week.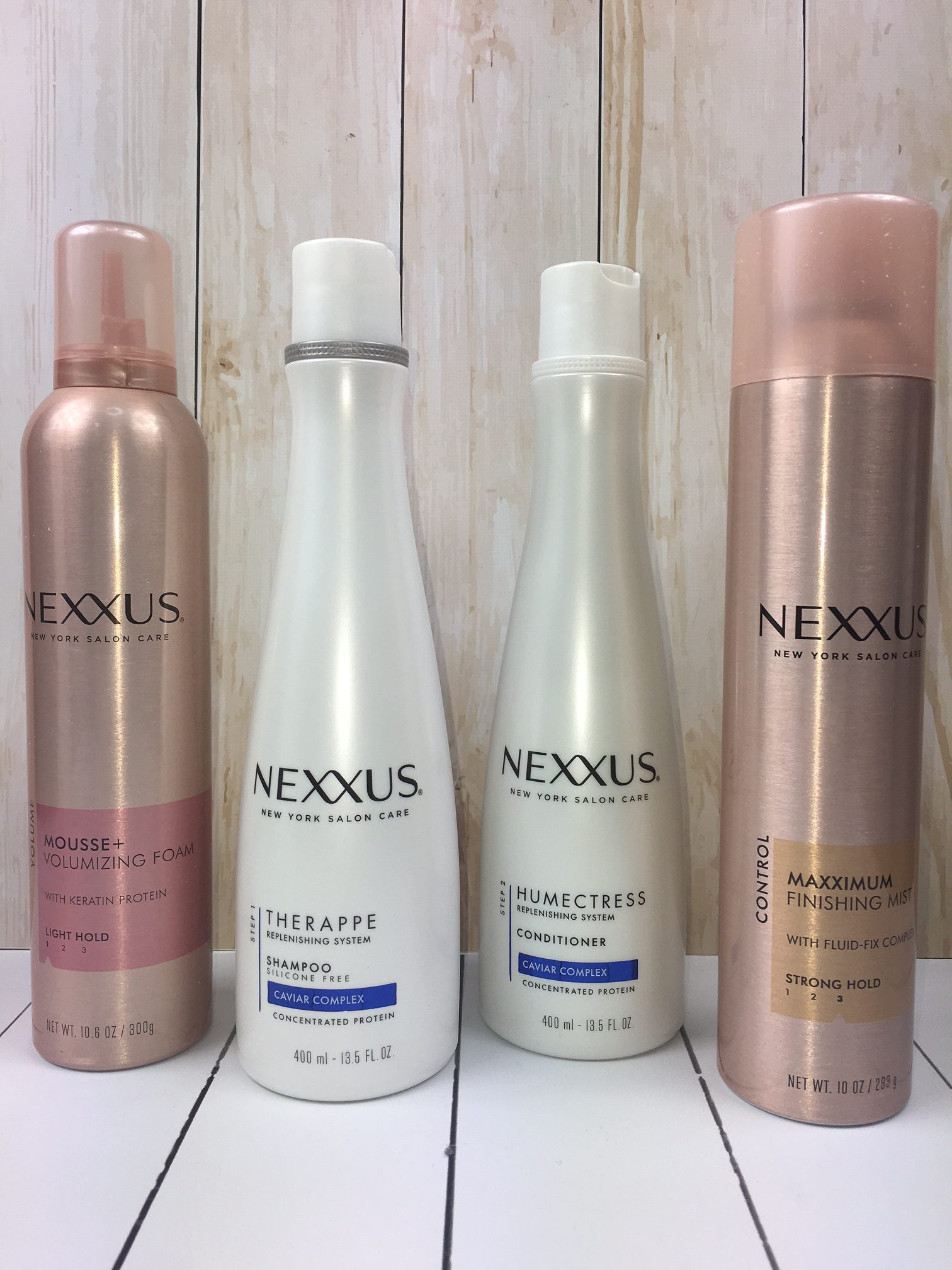 Step One : Gently Cleanse with the Nexxus® Therappe Moisture Shampoo. The Silicone free formula weightlessly detangles and primes hair for conditioning.
Step Two : Nexxus® Humectress Moisture Restoring Conditioner. This conditioner restores hair's protective barrier and smoothes without leaving unnecessary residue.
Step Three : Nexxus® Mousse + Volumizing Foam. Weightlessly supports hair for lasting volume and natural buoyancy. It is also formulated with a unique polymer complex to prevent loss of style
Step Four : Finishing Mist Hair Spray. Ideal for voluminous blow-outs and medium-texture waves. I am in LOVE with this spray!
Be sure to take advantage of these special offers at CVS (For 7 days only! Offers valid 6/12/16-6/18/16) CVS has all the great deals you need to custom craft your own hair routine right at home. 
** Get $4 ExtraBucks® Rewards when you buy ONE (1) participating Nexxus® product. Offer Valid WITH CARD 6/12/16 – 6/18/16.
** Get $12 ExtraBucks® Rewards when you buy TWO (2) participating Nexxus® products. Offer Valid WITH CARD 6/12/16 –6/18/16. 
ExtraBucks® Rewards offer limit of 1 per household WITH CARD.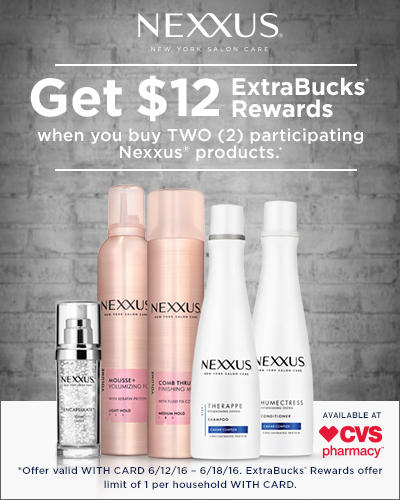 You should definitely try some of these products for yourself this summer.  Join the healthy-looking hair club with me today!
How would you like to WIN a $50 CVS gift card? All you have to do is go HERE and tell me which product regimen by Nexxus you would like to try.Be sure to leave your email in the comments as well, so I can contact you if you win! All official giveaway rules HERE (Ends 6/21/16)
*Sponsored by Mirum Shopper. All opinions are 100% my own*