PR Sample / Affiliate Link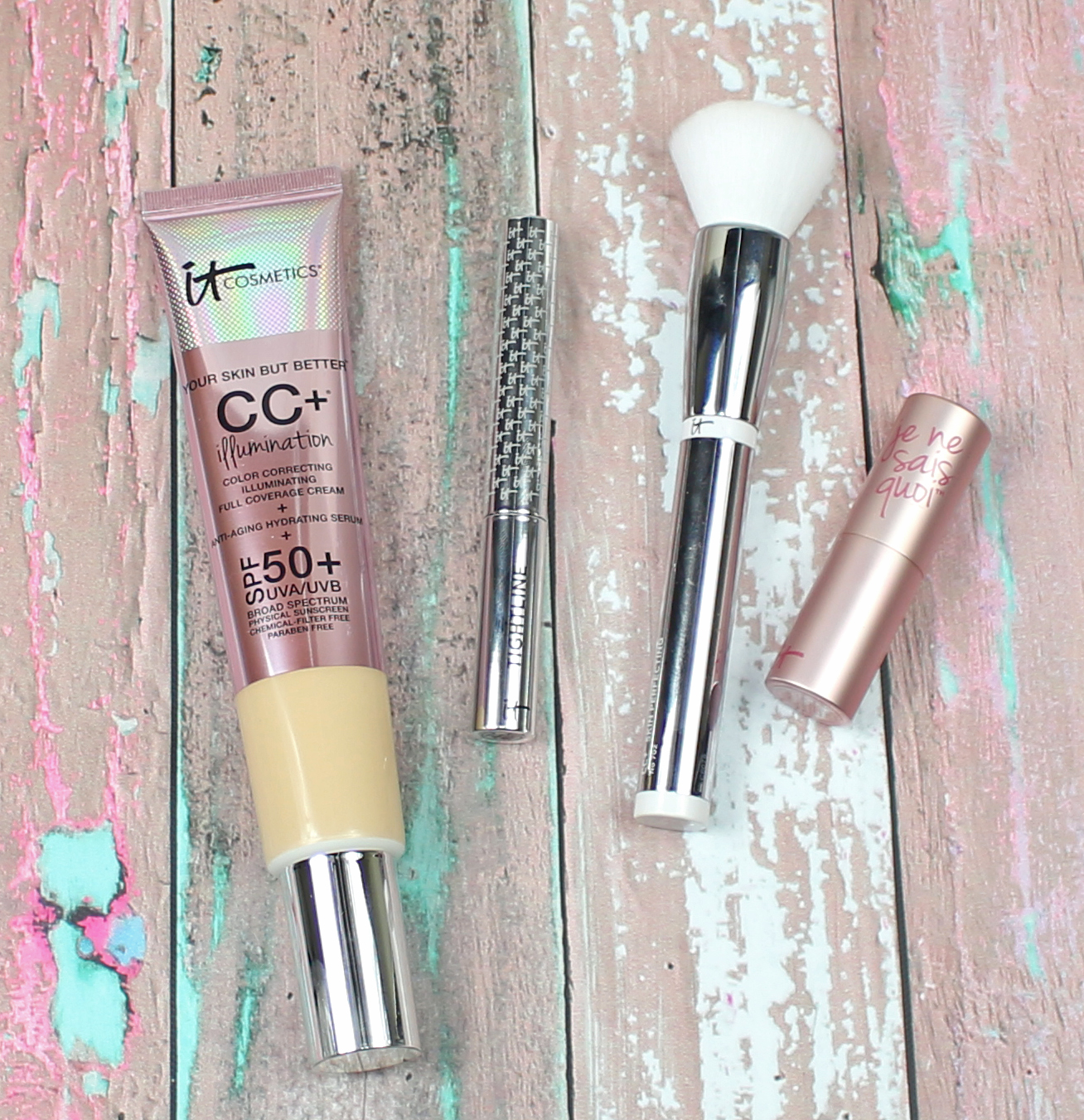 Get ready! QVC & IT Cosmetics are launching a brand new Today's Special Value that was inspired by YOU! This 4 piece collection includes 2 of their most loved products plus 2 NEW game changers. This collection will be available for ONE DAY ONLY beginning June 25th, 2016 at midnight, 3am, 3pm, 6pm & 9pm ET. I do NOT have a price yet, but as soon as I know I will definitely update you. So what's in this collection? Let's take a look!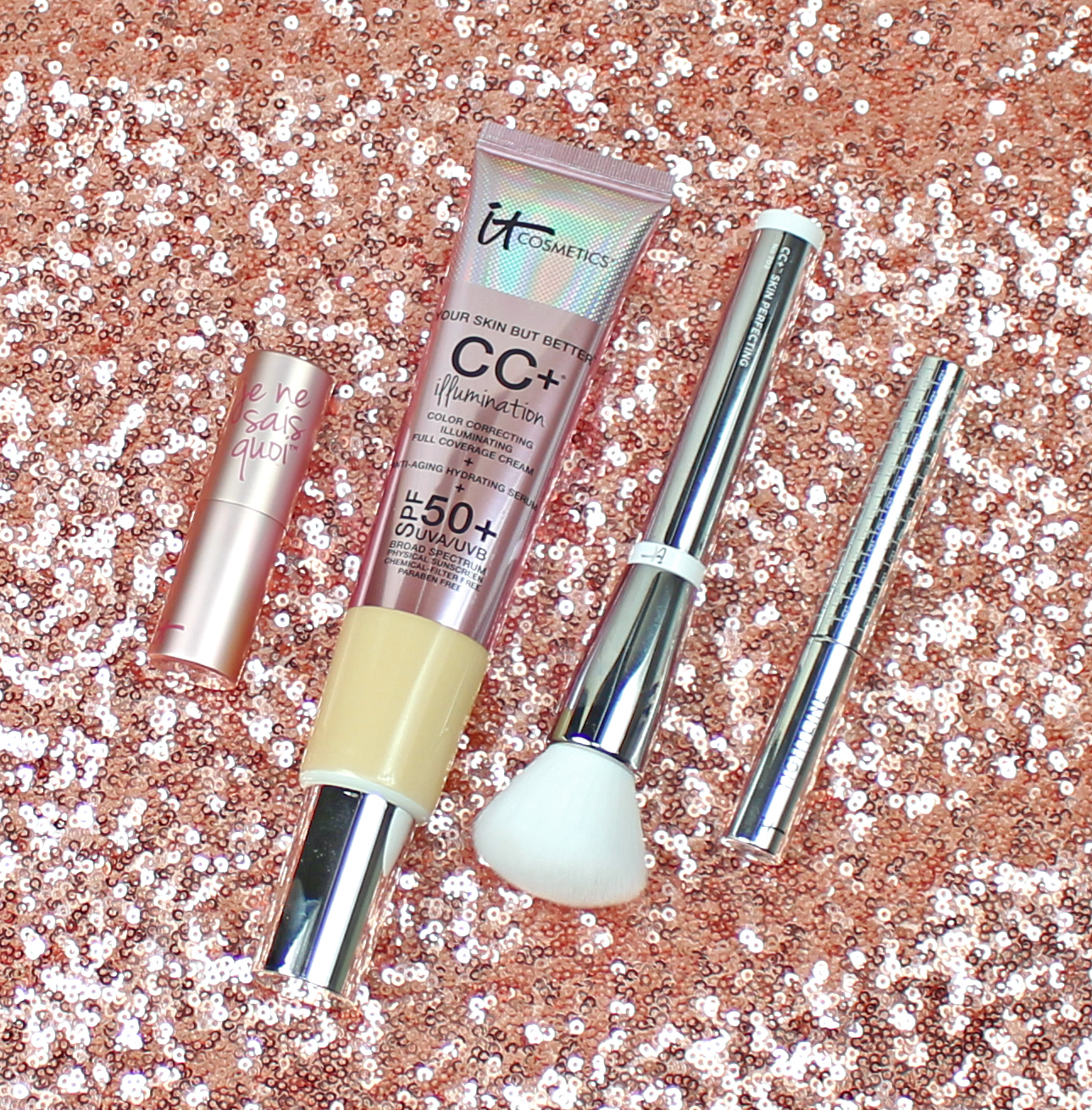 NEW! Je Ne Sais Quoi Hydrating Color Awakening Lip Treatment : The latest lip innovation from IT! This hydrating, lip-loving treatment contains essential butters and oils, and flushes to your perfect pink that lasts. I LOVE the Je Ne Sais Quoi lipstick, so I was super excited to give this a try! Plus, the packaging is adorable!
NEW! Supersize CC+ Illumination Color Correcting Illuminating Full Coverage ream SPF 50+ : This is definitely my top pick in this kit. I am OBSESSED with the Illumination CC cream and the fact that this is a supersize version is fantastic. This is my go to in the Summer. The coverage is great and the added luminosity & SPF 50 is a great bonus. You get 2.53 fl oz as compared to a regular size which is 1.08.
NEW! Heavenly Skin CC+ Perfecting Brush : There is nothing better than IT Cosmetics brushes. I hoard them all and ALWAYS find myself at the huge display at Ulta. This brush goes perfectly with the CC Cream to give you a smooth application and an airbrush finish.
Tightline 3-in-1 Black Primer – Eyeliner – Mascara : Another one of my go to products from IT. This all-in-one peptide infused lash loving primer, eyeliner and mascara features an ultra-skinny wand that gets to the roots of your lashes to not only give you the look of a full last line, but gives instant definition. Give yourself more open, younger-looking eyes with this amazing product!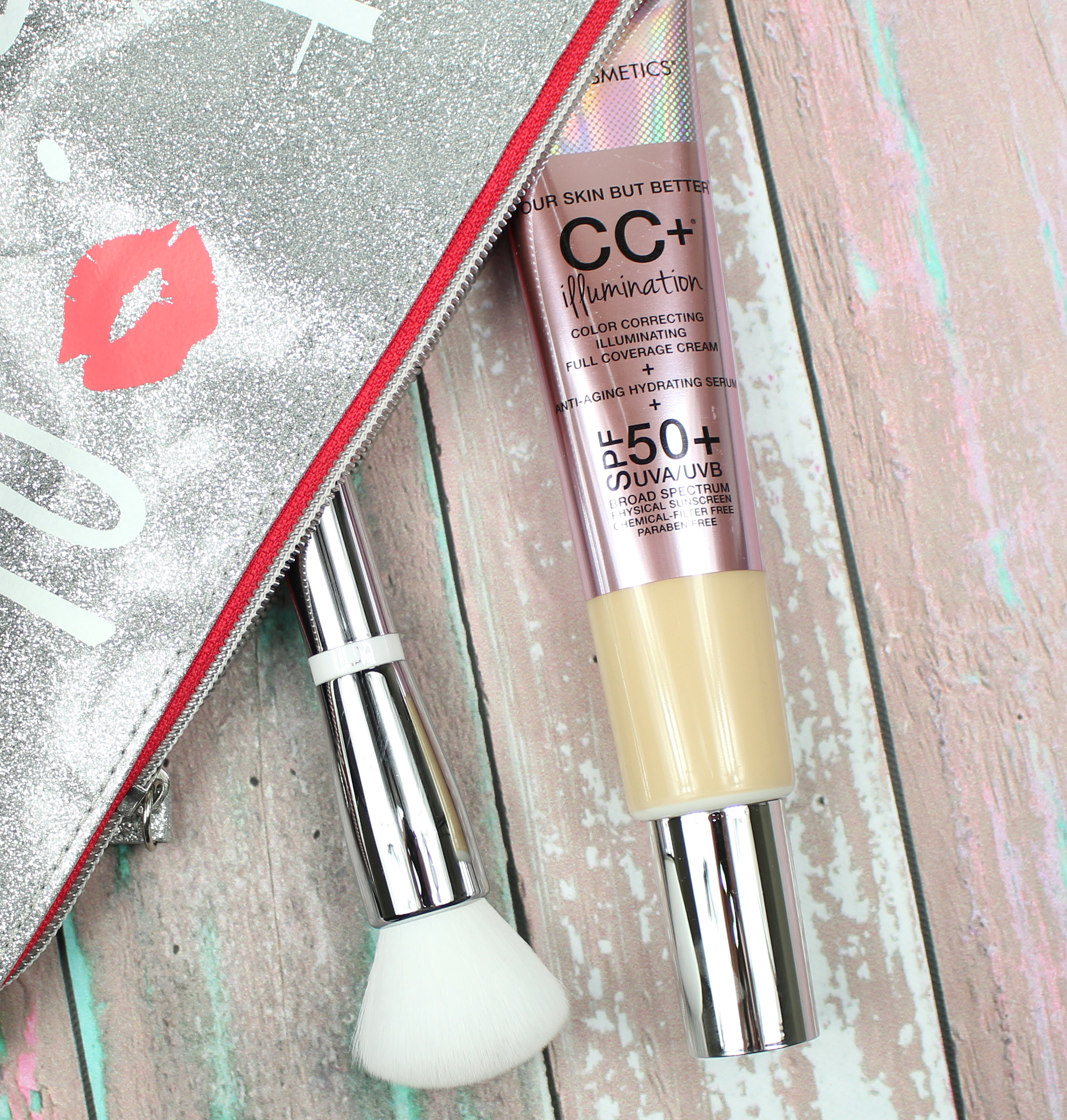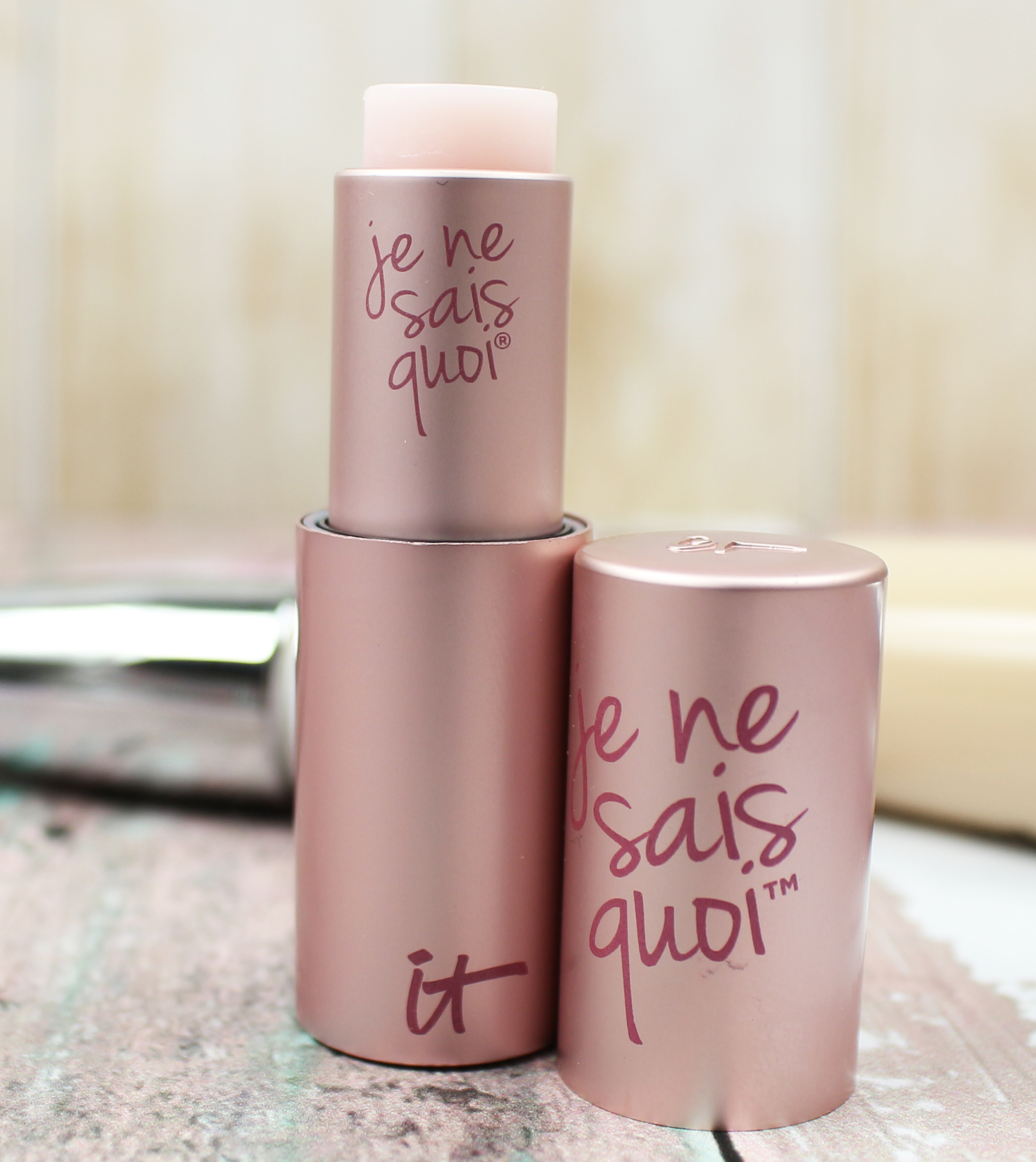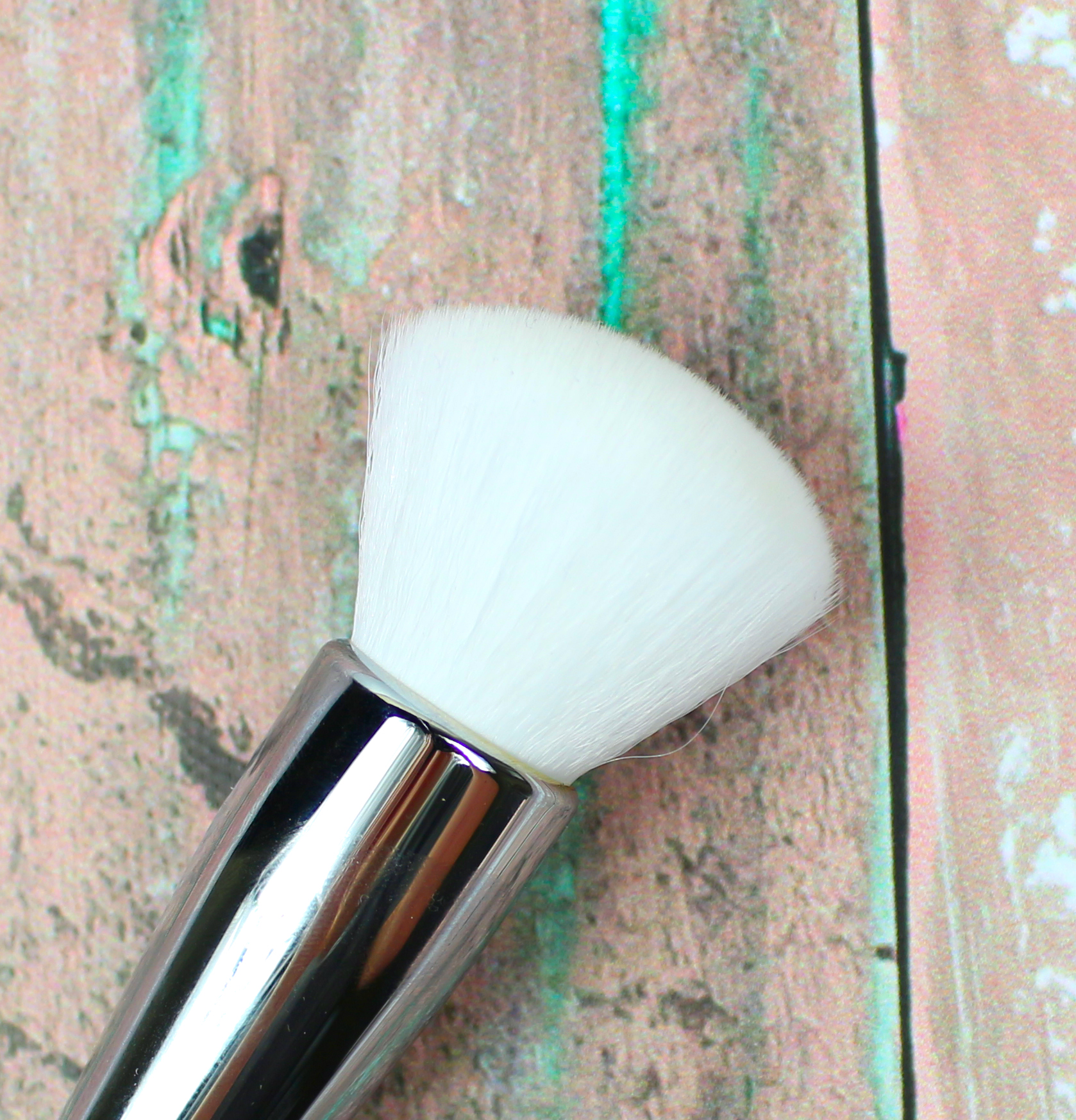 Will you be buying the Customer Favorites kit on QVC this coming Saturday? How excited are you that the CC Cream is supersized?!
Only available on QVC for ONE DAY ONLY! Grab yours HERE & don't miss out!
*Provided for an honest review. All opinions are my own. Post contains affiliate link*