Sponsored
Being a beauty blogger, you can imagine I test out a TON of skincare products on the daily. No matter how many I try, I always seem to go back to my tried and true – Paula's Choice. Last year around this time, I did a review on the entire Resist line (
which you can read here
) and since then have continued to use the line and referred my friends and family to it as well. Not only have I continued to use the line, I have really figured out which products have helped my skin the most and what I can consider holy grail, can't live without products.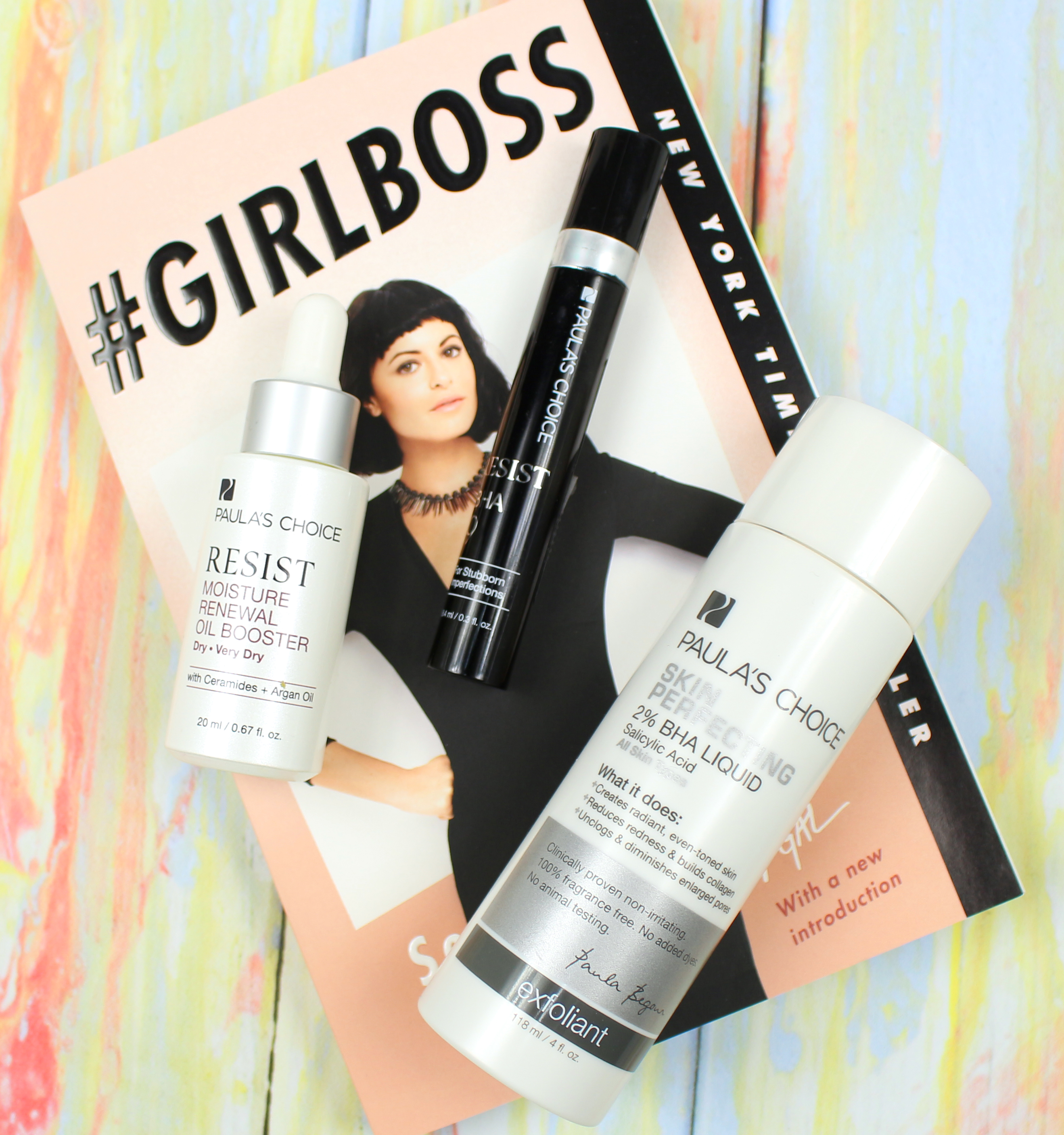 These 3 products helped me tremendously with active breakouts, dry skin and making my face look radiant even in the cold & dull months. If you have been looking to give Paula's choice a try, I have big news for you! Right now, they are running a Refer a Friend program. If you sign up using my link here, you can receive $10 off your first purchase of $15 or more. (This will ONLY qualify for new customers) Check out my dashboard below :

it's super easy to grab your OWN referral code and share the love as well! You can share via Facebook, Twitter & Email. Once someone purchases through your link, you automatically get a $10 credit in your own account – making it easy to stock up on your favorite Paula's Choice products! So now let's get into my tried & trues!
Resist BHA9 –   This spot treatment is EV-ERY-THING. I can't tell you how many times this gem has come to my rescue. This is GREAT for breakouts, enlarged pores, blackheads & bumpy skin. If I see a breakout coming on, I will put this on at night and in the morning it has visibly reduced in size. There must be some sort of magical unicorn tears in here, because I cannot live without it! The pump is pretty tricky to use as it dispenses quite a bit, so you just have to be careful.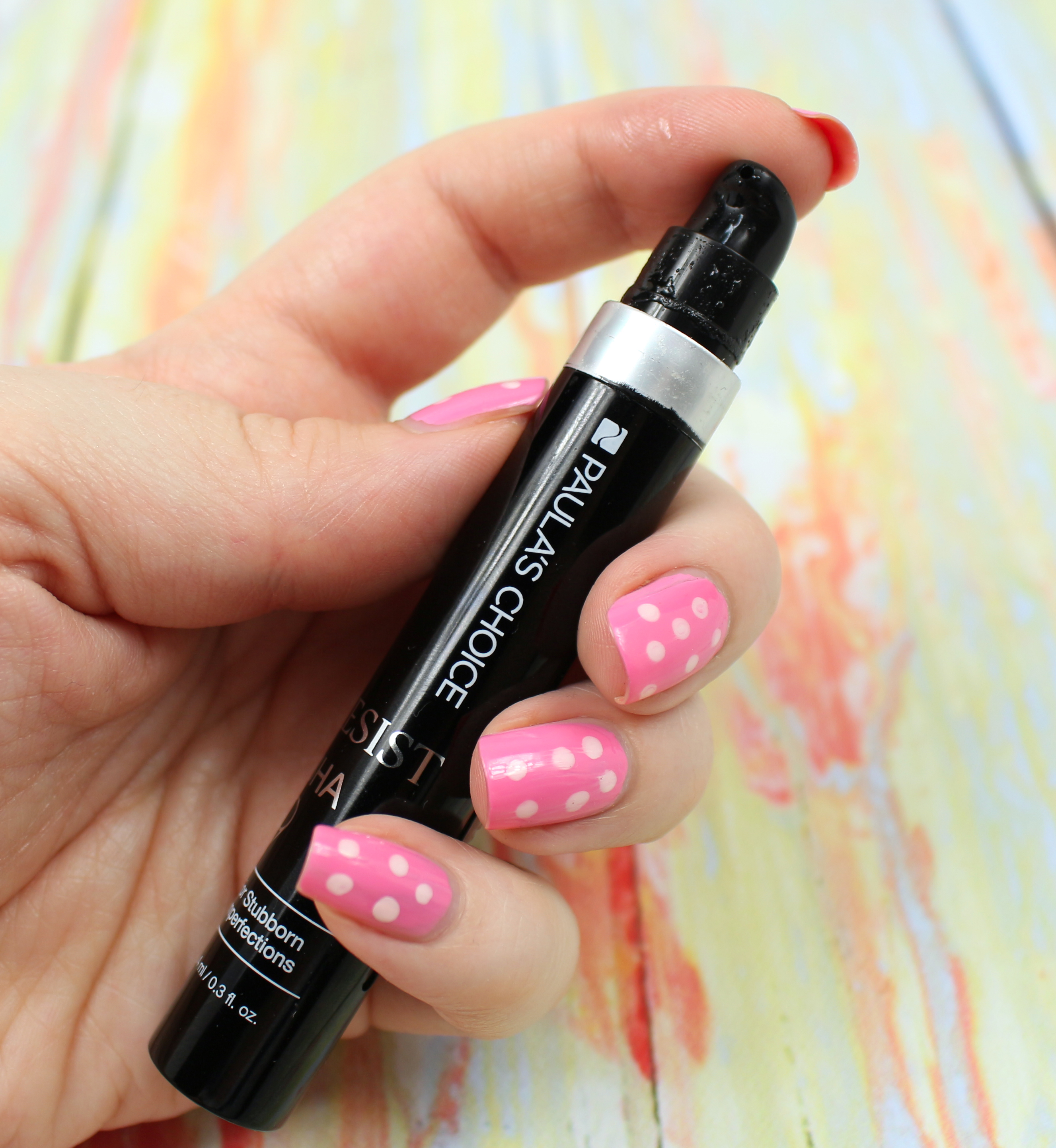 Resist Moisture Renewal Oil Booster –  My skin is like the sahara desert. Ridiculously dry. I add a few drops of this into my moisturizer both day and night and it gives it just the extra boost it needs. Plus, as much as I love wearing matte foundations, they sometimes cling onto dry patches around my nose area. If I mix a drop of this into the product it makes a world of difference. My skin feels so much smoother and softer after using and I will never be without this!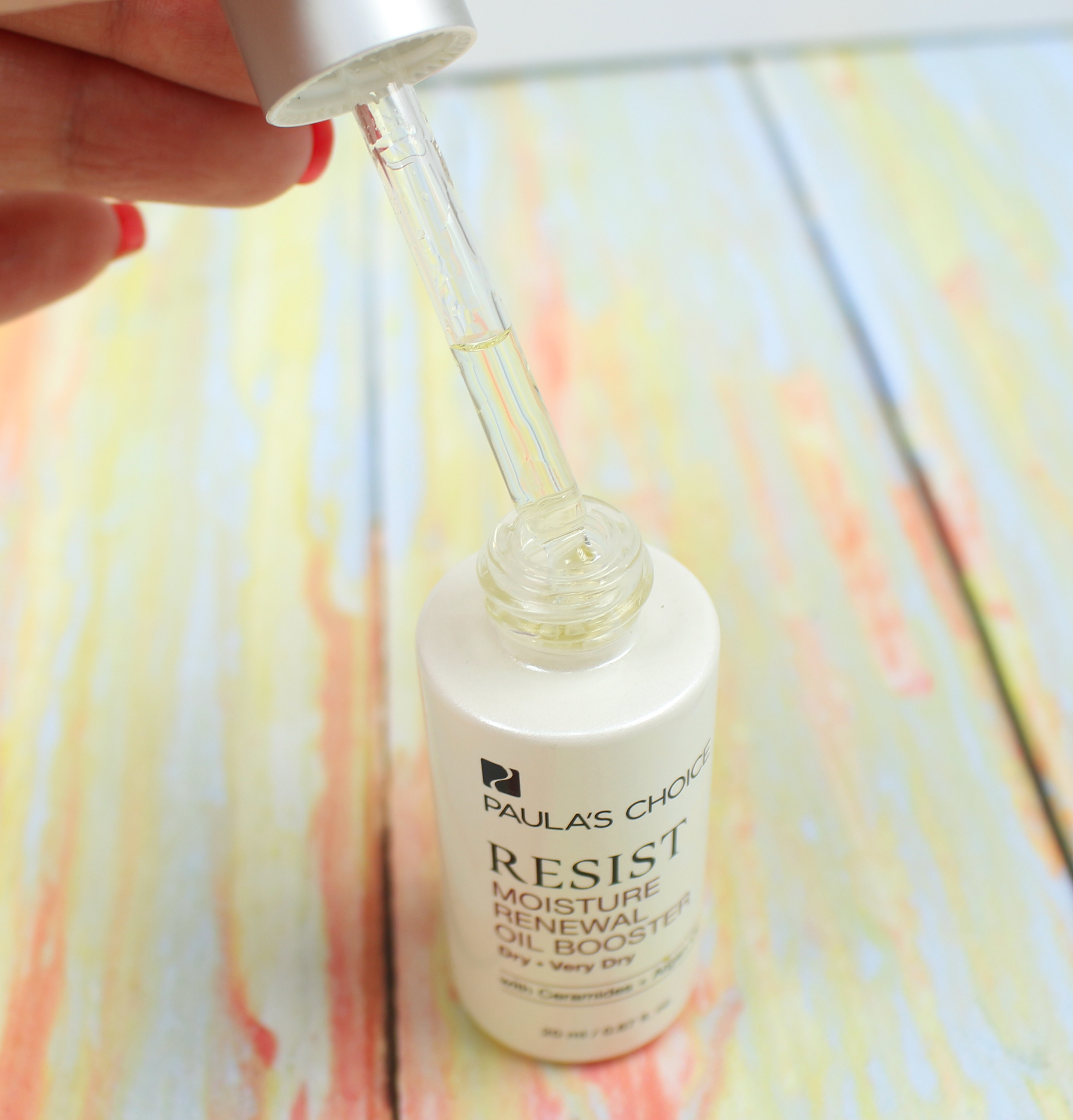 Skin Perfecting 2% BHA Liquid Exfoliant –  This product actually was NOT in my original post, but shortly after posting I ordered this after hearing SO many people rave about it on social media. I am now on my 2nd bottle and I cannot recommend this enough. This is a leave-on exfoliant which rapidly unclogs pores, diminishes the appearance of wrinkles and improves skin tone for smooth, radiant skin.  If you have some redness, the green tea extracts to calm that. I have had acne pretty much my whole life and am a constant picker (I know – so terrible!) so I have a lot of red spots on my face. I honestly can't believe how much it transformed my skin. I always felt self conscious about leaving the house with no makeup on, but after using this I feel 100% confident! If you have the same concerns I did, this is one you absolutely NEED to pick up.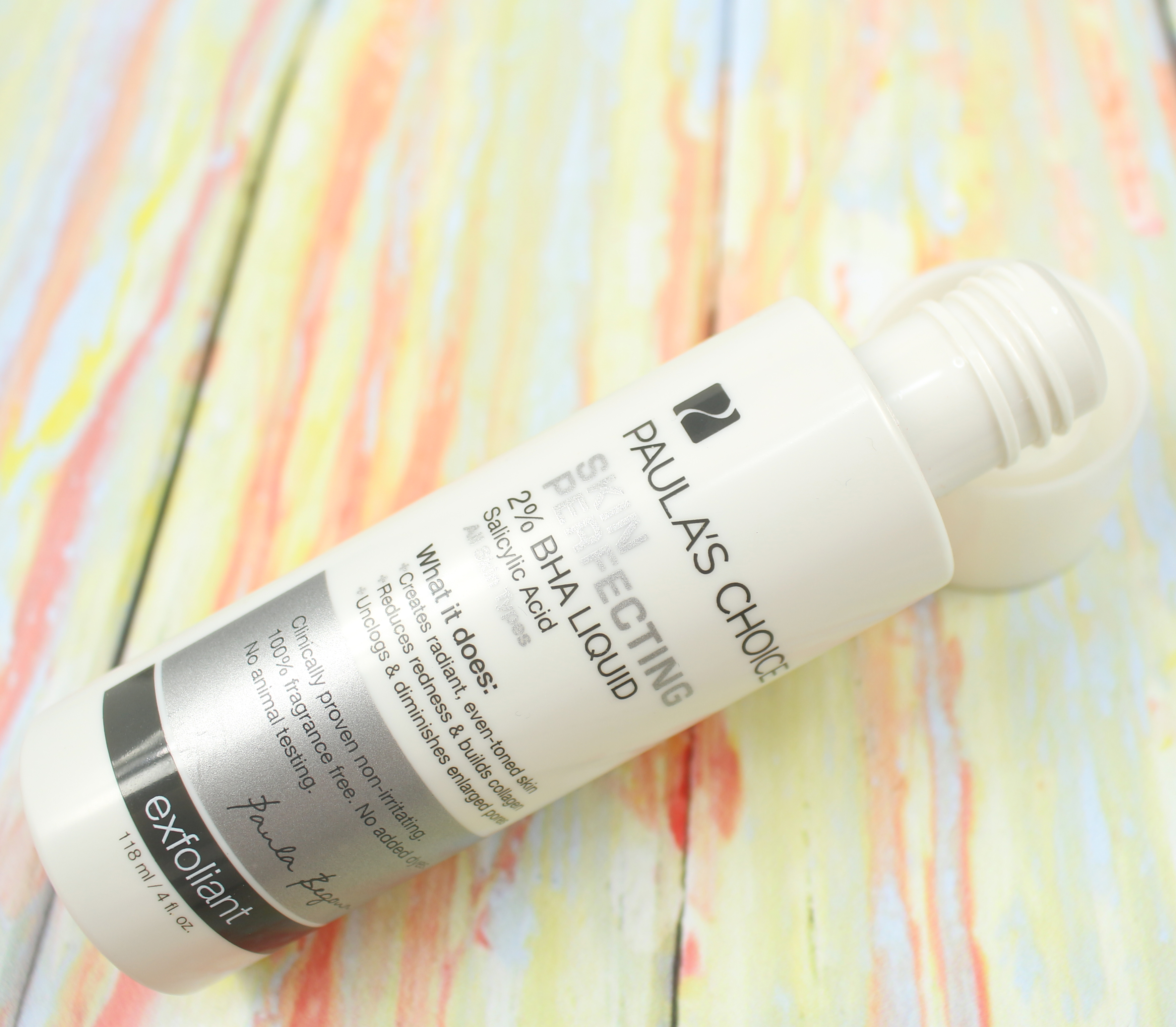 I am all about sharing the love and I think you guys would love these products as much as I do! If you want to pick up one of my favorite items, or try something else, click the link HERE or the image below and sign up for an account on paulaschoice.com. Not only will you get $10 off your first purchase of $15 or more, you can ALSO use the code PRIMPSPRING for an additional 20% off! WHAT?! And as always, as part of the Give 10 Get 10 program, you can grab your own custom link and refer YOUR friends and family as well! For everyone that purchases through your custom link, you earn $10 in Paula's Choice credits. This deal is absolutely amazing and one that you should be taking advantage of!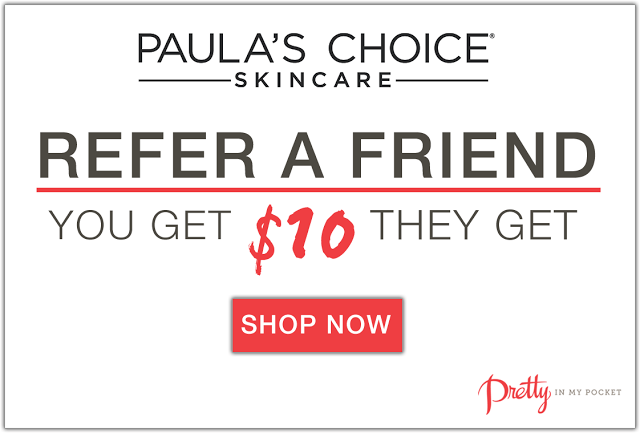 What are you most excited to try from Paula's Choice? Are you ready to treat yourself!?
*Sponsored by PRIMP & Paula's Choice. All opinions are my own*