This post is sponsored by Target.
Did you know more than 1/3 of people only use sun protection when they are going to spend most of the day in the sun?  Those harmful rays can affect us no matter how much sun we are getting – even if it's just coming through the window! This month I teamed up with Target to shop for sun care products that you can easily incorporate into your every day makeup routine and are easy to reapply whenever necessary so you are protected throughout the day.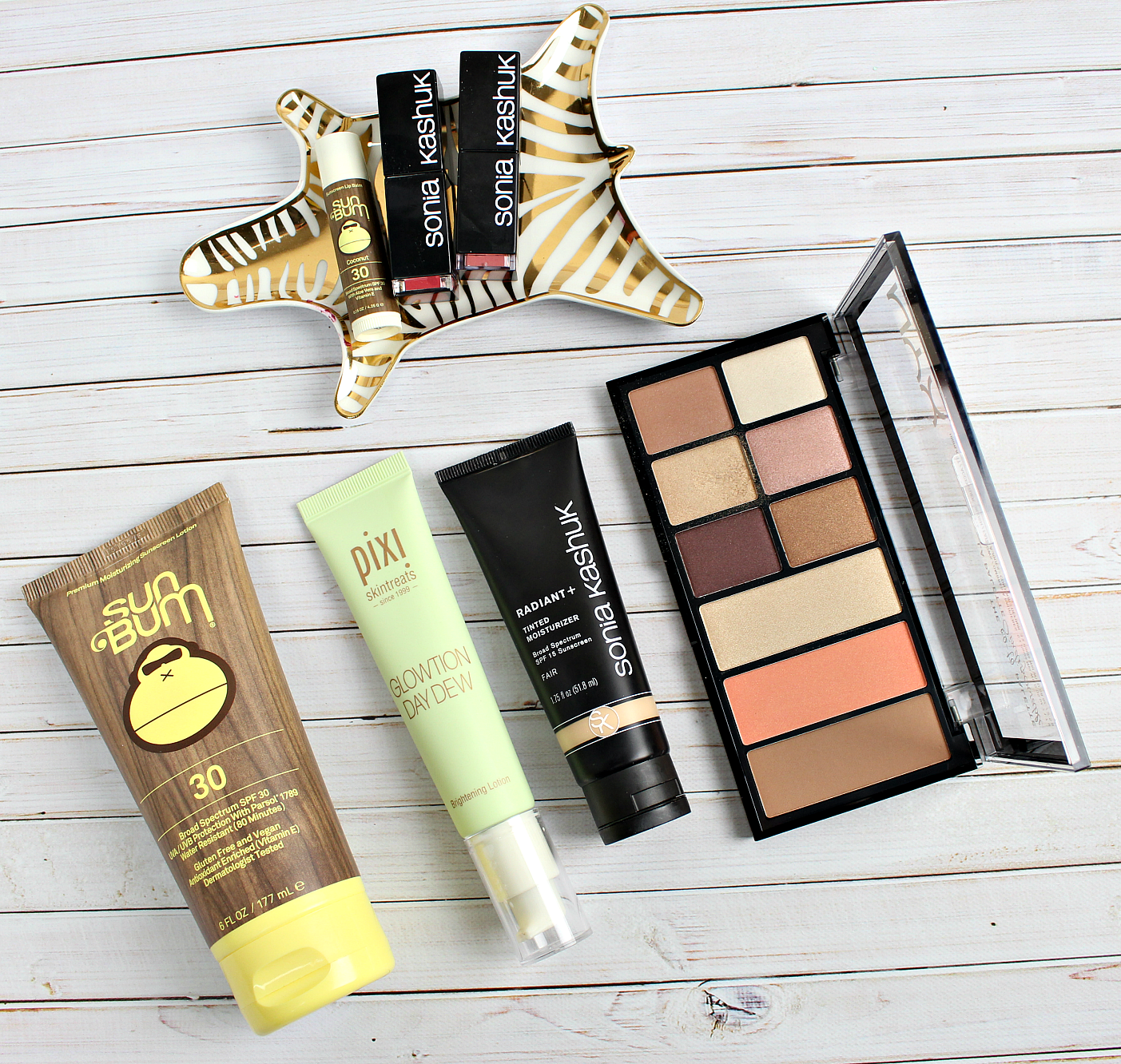 First and foremost, let's talk about sunscreen. Sun Bum sunscreen is cruelty–free, paraben–free and 100% vegan. You should be applying a teaspoon amount of sunscreen on your face every single day even if you don't plan to be out on the beach catching rays. Harmful rays can penetrate through windows so you're not protected just because you're indoors.  I also make sure to keep the sunscreen lip balm in my purse with me at all times. Your lower lip falls right into the pathway of UV rays, which makes it 2x more likely to be affected by those that cause cancer. So keep reapplying! Plus – the coconut scent from  Sun Bum smells incredible!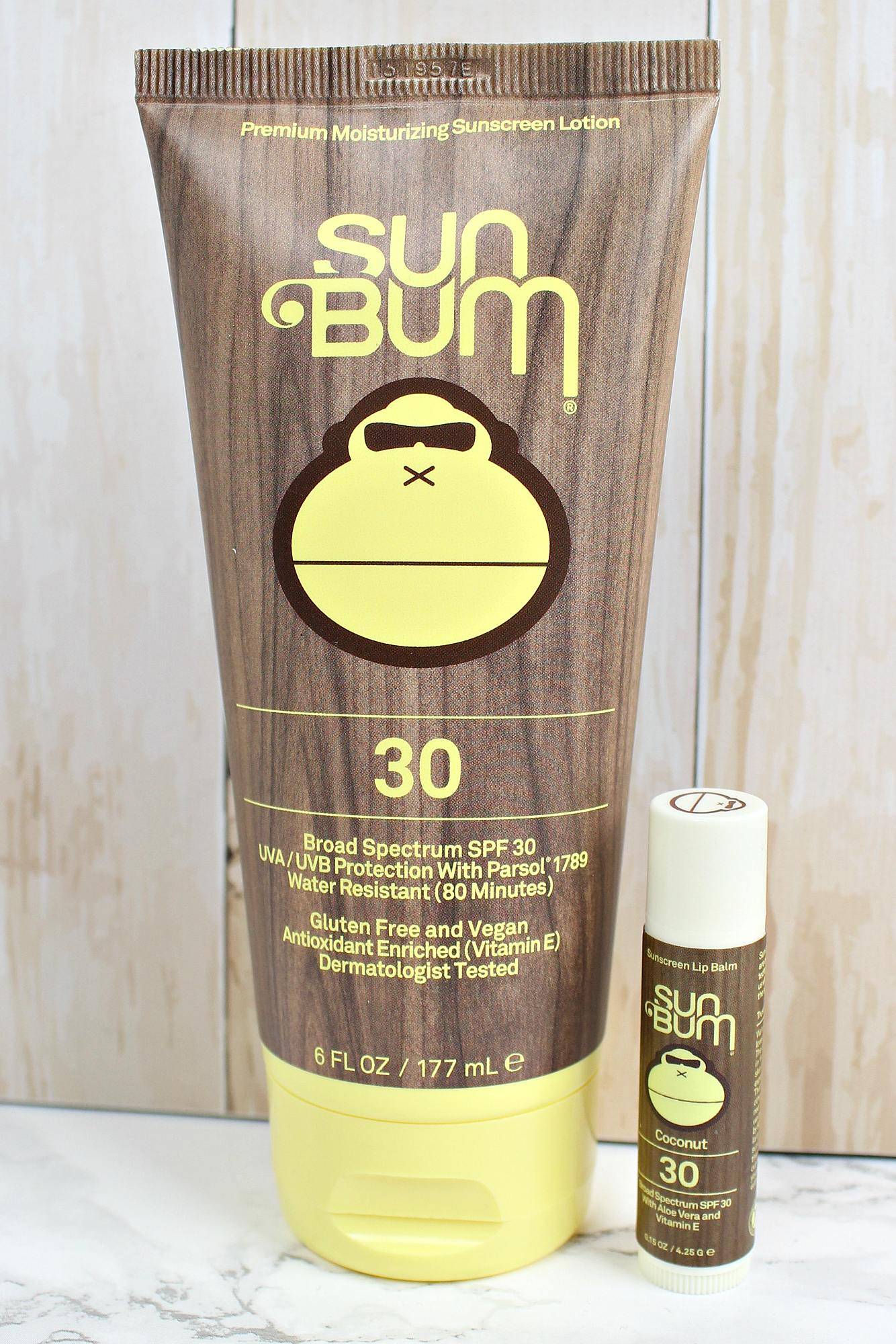 Now for my favorite products – the makeup! I was so surprised to see just how many products had SPF already in them. Not only can you look flawless throughout the day, but you will be protecting your skin at the same time. For a quick and easy makeup look, here are some of my go–to products that allow for easy reapplication and let the SPF do its work!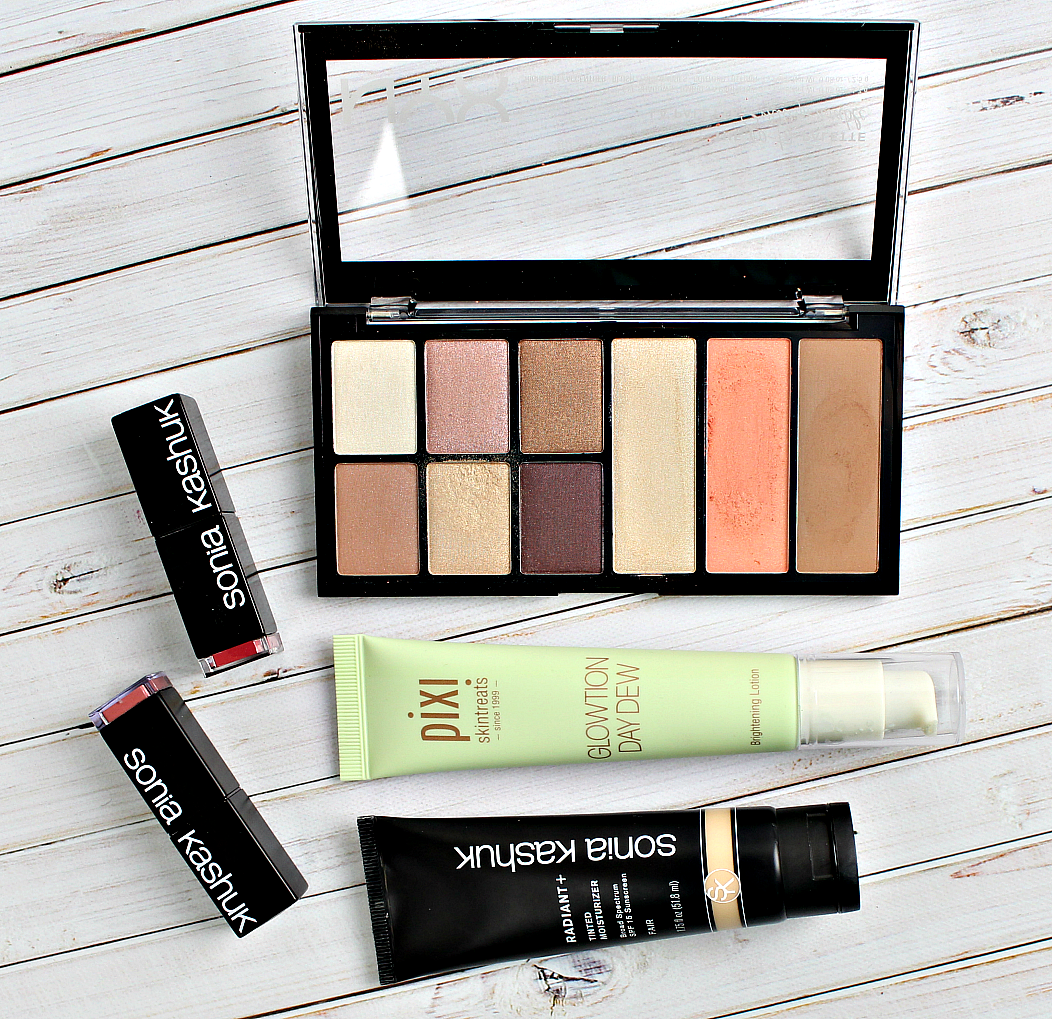 I start off by applying the Pixi Beauty Glowtion Day Dew after my sunscreen. This just helps bring some life to my face and instantly moisturizes and boosts dull skin. It's one of my favorite Pixi products!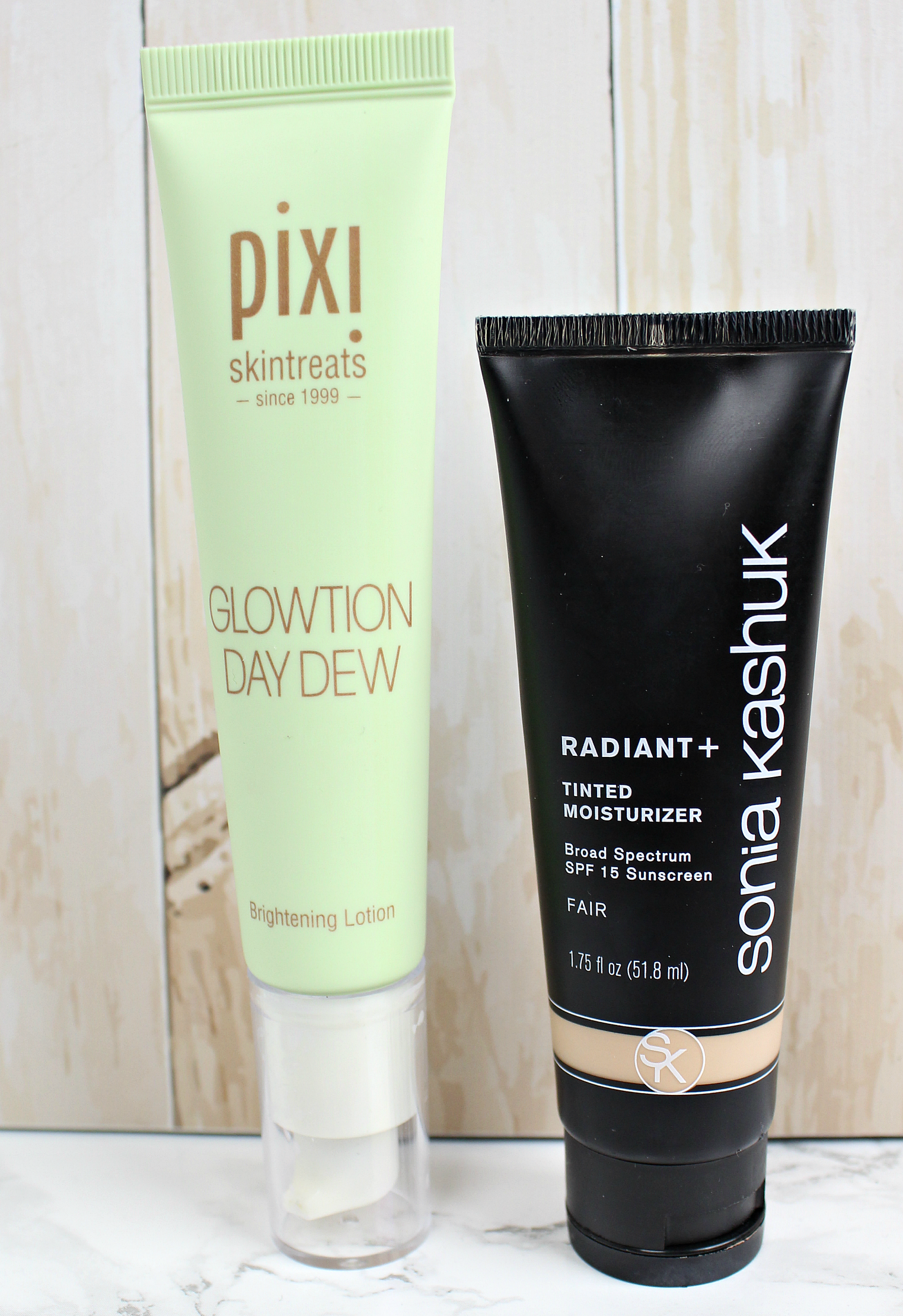 In the warmer months, I always tend to reach for tinted moisturizers. I love how easy they are to work with and I can quickly apply and reapply with my fingers if I need to touch up during the day.  The Radiant + Tinted Moisturizer from Sonia Kashuk not only provides weightless coverage but also protects my skin with its SPF of 15.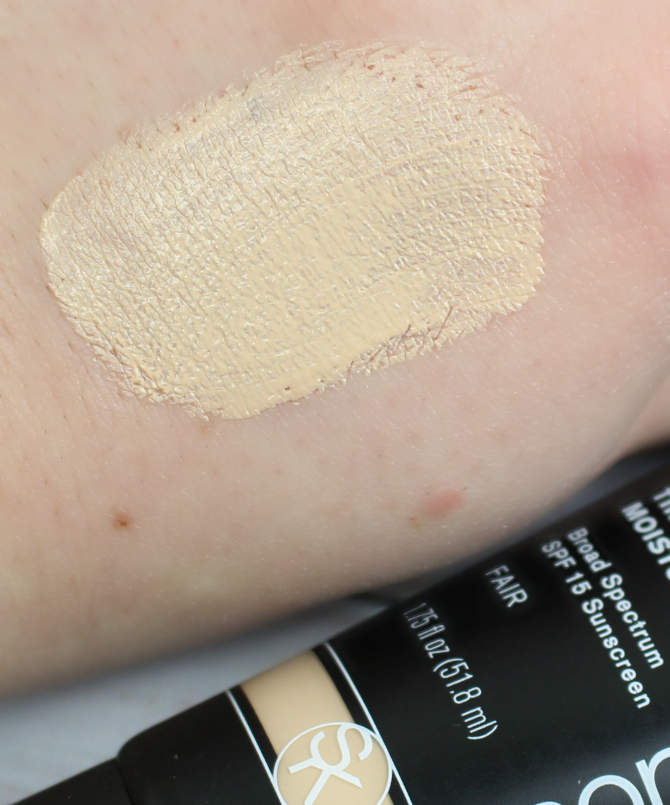 *Beauty Tip – Don't forget to apply on your ears and neck as well for maximum protection!*
For a super quick face, I grab my Wanderlust palette from NYX. Not only is this perfect for traveling and throwing in your beach bag, but the colors are absolutely stunning! With 6 shadows, a highlight, blush and bronzer you can create a day or night look right on top of your sun care routine and be ready to conquer the day!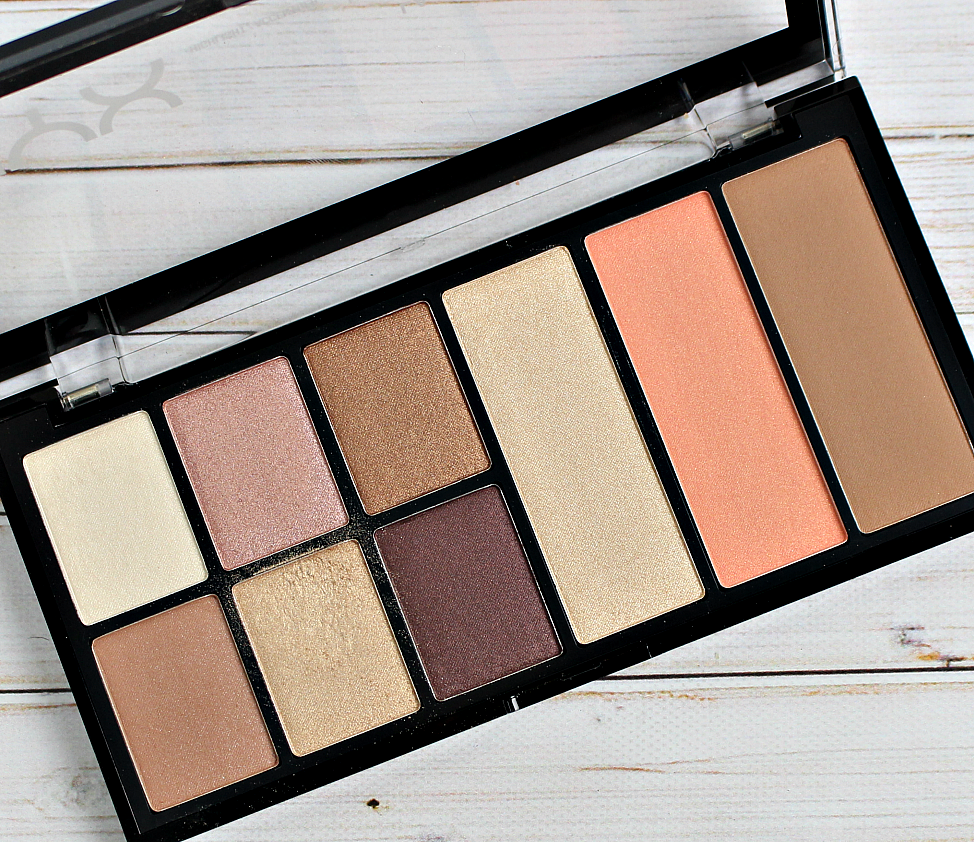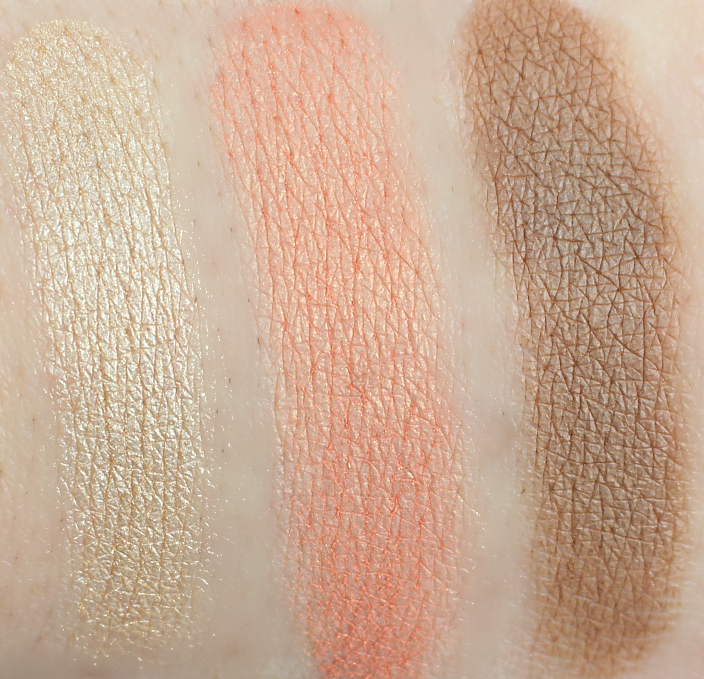 Last but not least – Lips! They are often forgotten about in the sun care routine and are usually the ones to burn first. The satin lip care line from Sonia Kashuk is easy to apply and are so soft and creamy. Not only do they provide a ton of different shades depending on the look you want to achieve, but they also contain an SPF of 16. There is nothing more awesome than a bold and protected lip!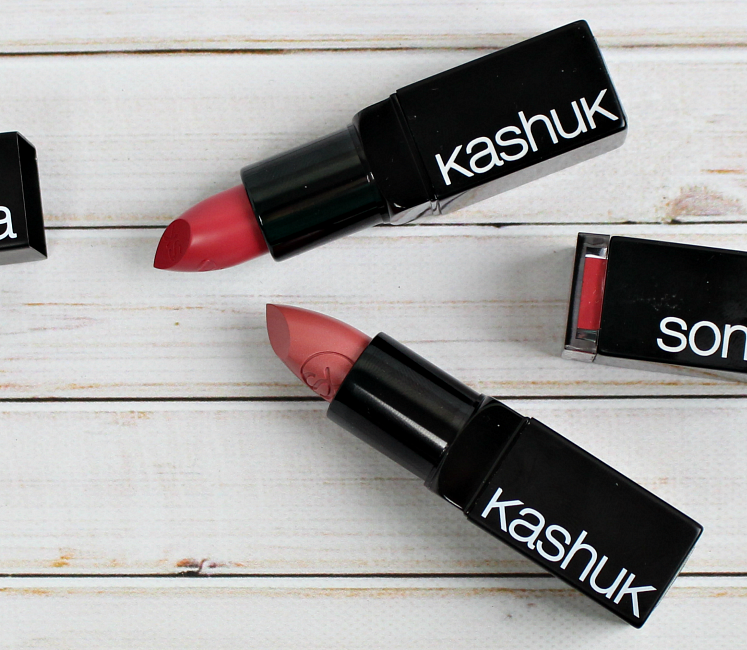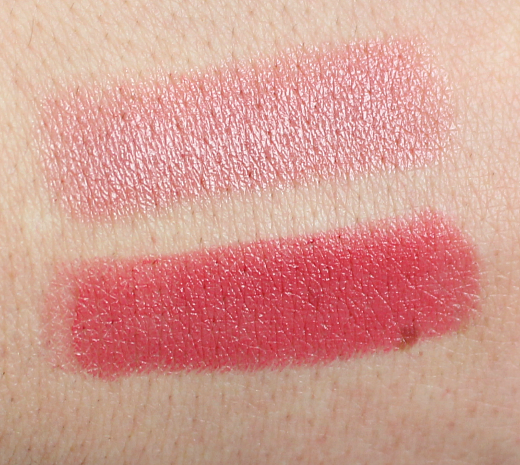 Before the heat kicks in, head to your local Target and stock up on all your sun protection needs that you can use every day no matter where you are going or what you are doing!
How will you do sun care this season? Find your style @targetstyle