PR Sample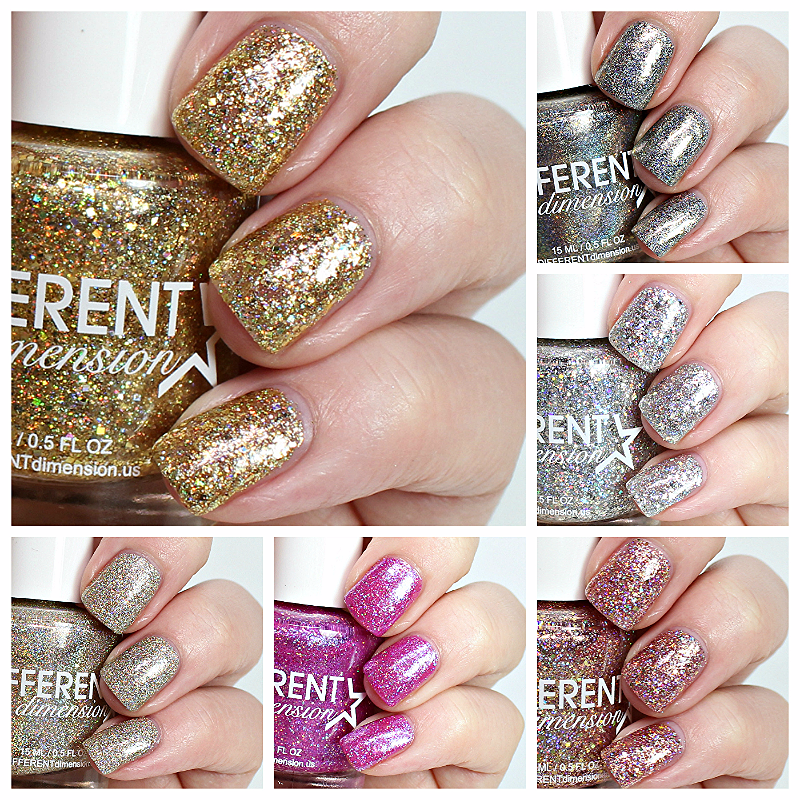 Happy Monday love bugs! Today I have the Different Dimension x Young Wild & Polished Let Them Eat Glitter Collection! (Wow that was a mouthful) This collection is in collaboration with Youtube Beauty Vlogger Nicole from obviously Young Wild & Polished. If you aren't subscribed or following her on social media, you need to.  She has the BEST sense of humor. I'll leave all her links and such below.
So this collection has 6 glittery bombshell shades that SCREAM Nicole. Her & Missi nailed these shades (and names) and I'm pretty much in love with all of them. If you're a fan of sparkly polish, you are absolutely going to want to pick all of these up when they officially release tomorrow. Let's get into it!
Banjo Bling – Gold holo glitter bomb consisting of different sizes and shapes of gold flakies & glitter. Fully opaque in two coats. I added a THIN 3rd coat for good measure (I liked how it looked better in photos)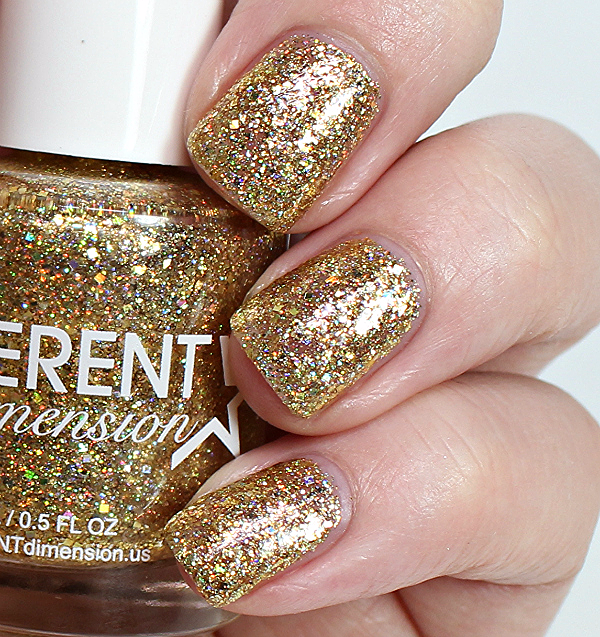 Champagne Rain – Champagne colored holo micro glitter. Photo below shows two coats. I am in LOVE! Formula was perfection and easy to apply.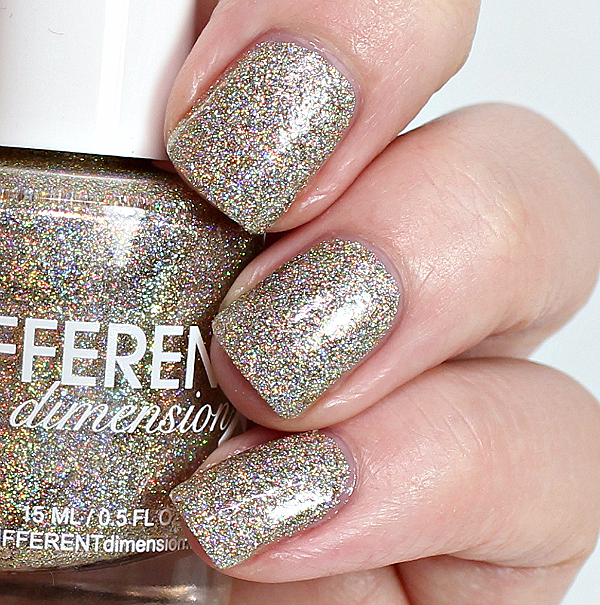 Glitter Bug – Silver holo glitter bomb. This is basically the sister shade to Banjo Bling. Fully opaque in two coats.
Mrs. Rabbit – Magenta jelly polish with the most GORGEOUS blue shimmer ever. Also filled with pink holo microglitters. Photo below shows three THIN coats.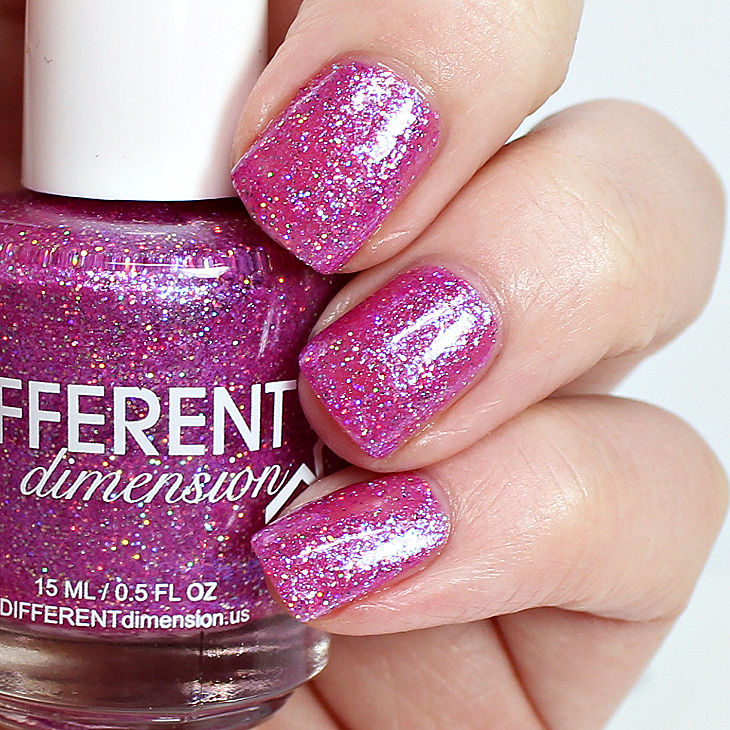 Topaz 2.0 – So if Banjo Bling & Glitter Bug got married and had a baby, they would produce Topaz 2.0. The rose gold in this shade is beautiful! Fully opaque in two coats.
YWPimpin' – Gunmetal holographic polish with silver & gold flakies and gold glitters. This shade is pretty pimp. It's everything I need in a holo polish. Photo below shows two coats.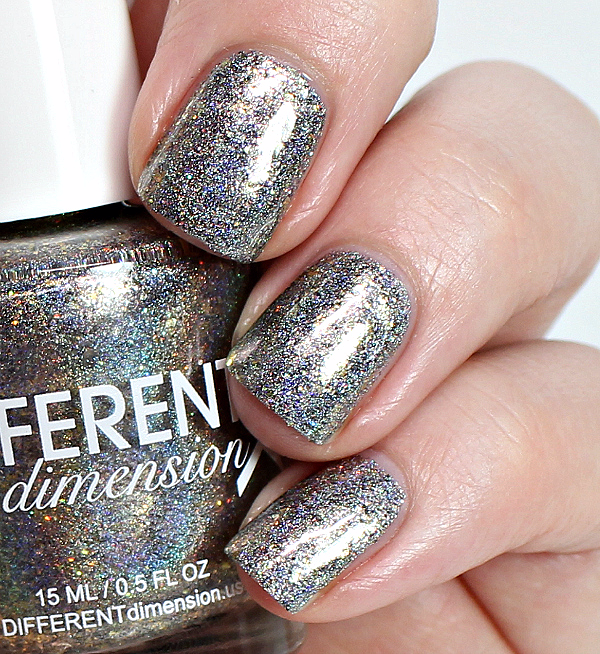 Overall, I think both Nicole & Missi did a fantastic job with these shades! They all had a great formula, were easy to work with and shine bright like a diamond! Will you be grabbing any of these tomorrow?
The Let Them Eat Glitter Collection officially launches tomorrow, March 8th, at 9pm EST. You can purchase each shade on it's own or buy the entire collection.
Availability : Different Dimension (9pm EST)
Price : $8.75 – $11
Follow Different Dimension : Facebook | Instagram | Twitter | FB Group
Nicole's Links : Youtube | Instagram | Twitter | Snapchat 
*Products provided for an honest review. All opinions are my own*