*Post & Giveaway have been sponsored by Rite Aid through the Rite Aid Network. All opinions are my own*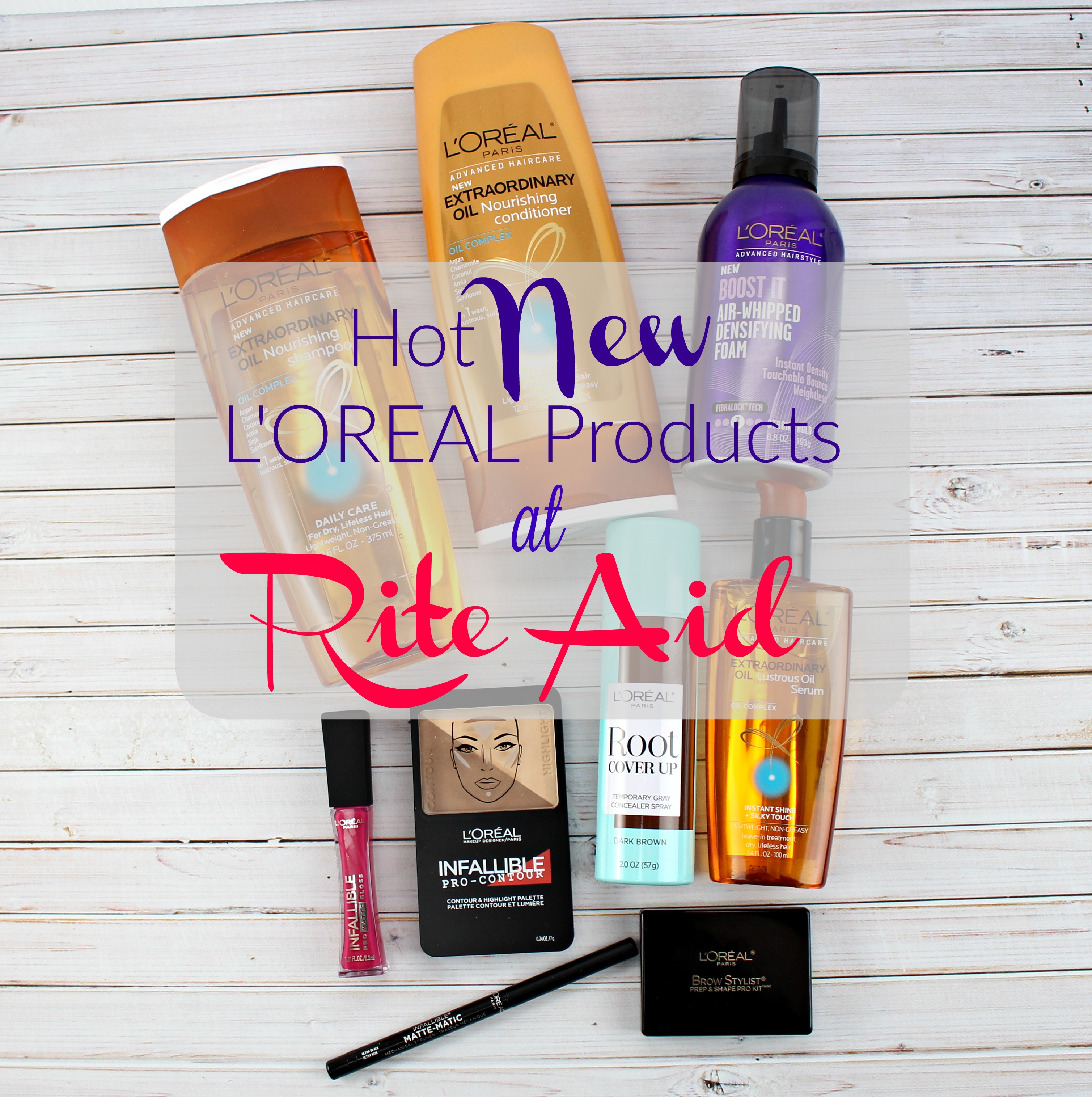 Have you guys been to the drugstore lately? There are SO many new products out there – it's hard to keep up! I had the chance to partner with Rite Aid and showcase some of the hot new L'OREAL products PLUS offer a giveaway to one of you! We have a lot to cover, so let's get to it!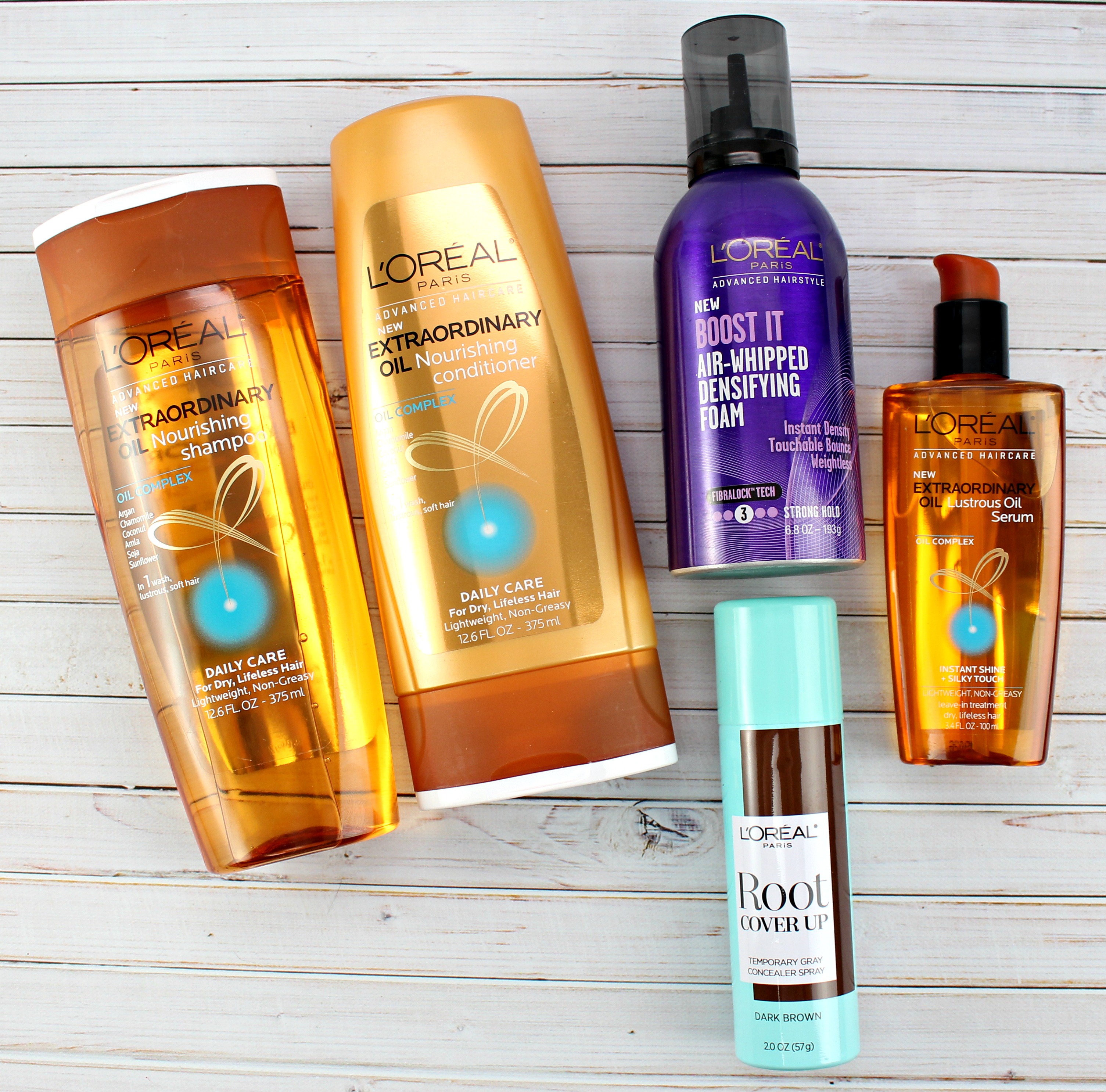 L'OREAL Extraordinary Oil Nourishing Shampoo + Conditioner – If your hair is dry and lifeless, this is going to be a winning combo for you. I was a little hesitant to use it because it had 'oil' in the title, but I was incredibly impressed. My hair was super soft and not at all greasy. Plus – They smell incredible!
Boost It Air Whipped Densifying Foam – Volume is key. With this foam, you only need to apply the smallest amount on towel dried hair and style as usual. It doesn't give my hair that awful crunchy feel but instead is soft to the touch and gives me bounce and volume all day long.
Extraordinary Lustrous Oil Serum – I'm usually not one to put oils in my hair (Using too much can make my hair look greasy) but I decided to give this one a go. Holy SHINE! Using this after shampooing with the extraordinary shampoo & conditioner made my hair looked like I had just stepped out of a super fancy salon!
Root Cover Up – This handy product is used to cover up any grey hair you may have at your roots. You know I saw a few the other day and almost had a heart attack!  It's super easy to use, dries quickly and washes out on your next shampoo. Great to have on hand if you have a big event coming up, but no time to re dye your hair!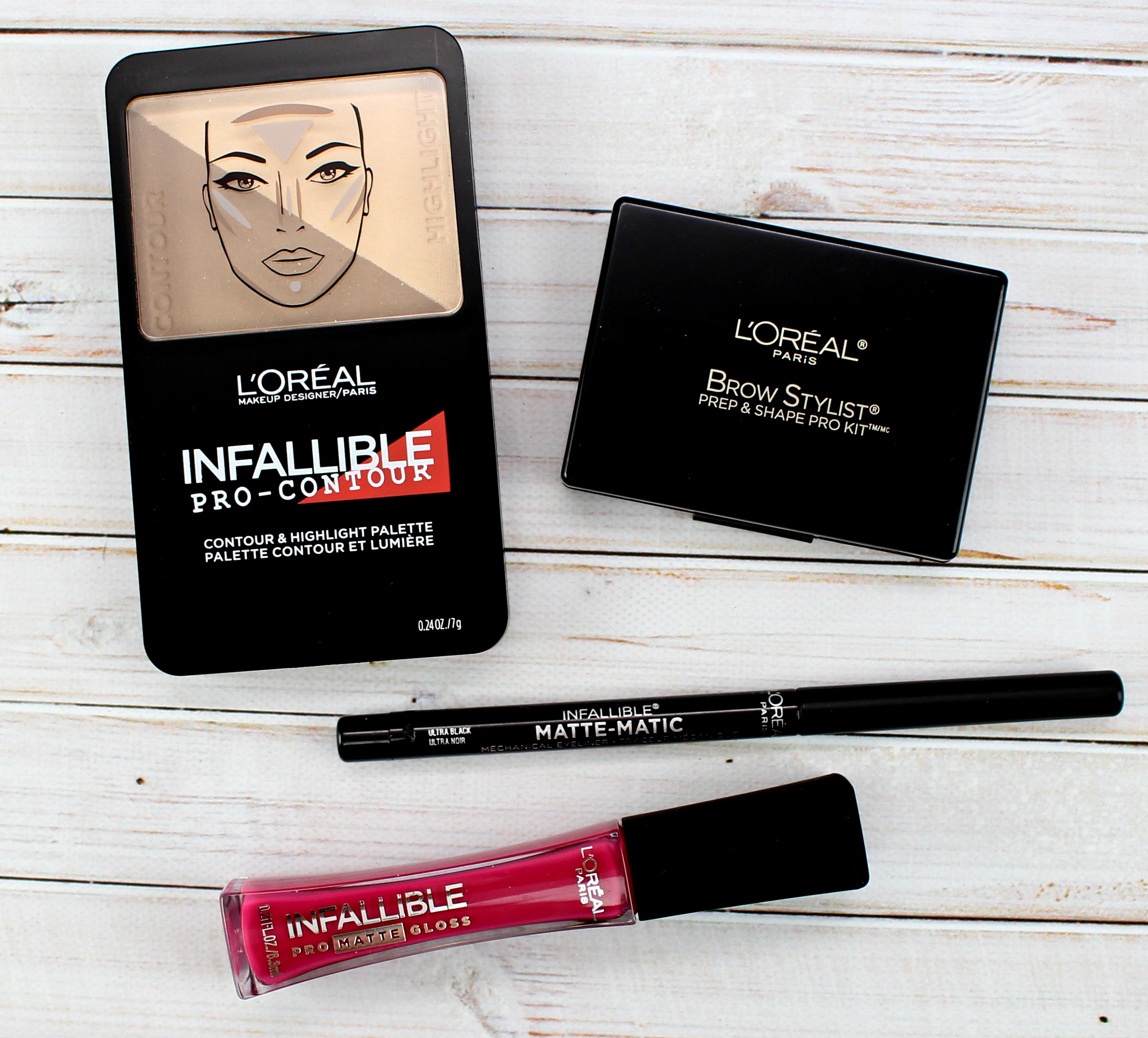 Infallible Pro Contour & Highlight Palette in Light – I have just begun stepping my toes in the contouring world, so this is definitely great for a beginner. The shade light is perfect for my skin tone and was easy to blend out.  I wasn't a HUGE fan of the highlight though. I like my highlights to be seen from space, but you can definitely use this to highlight your brow bone!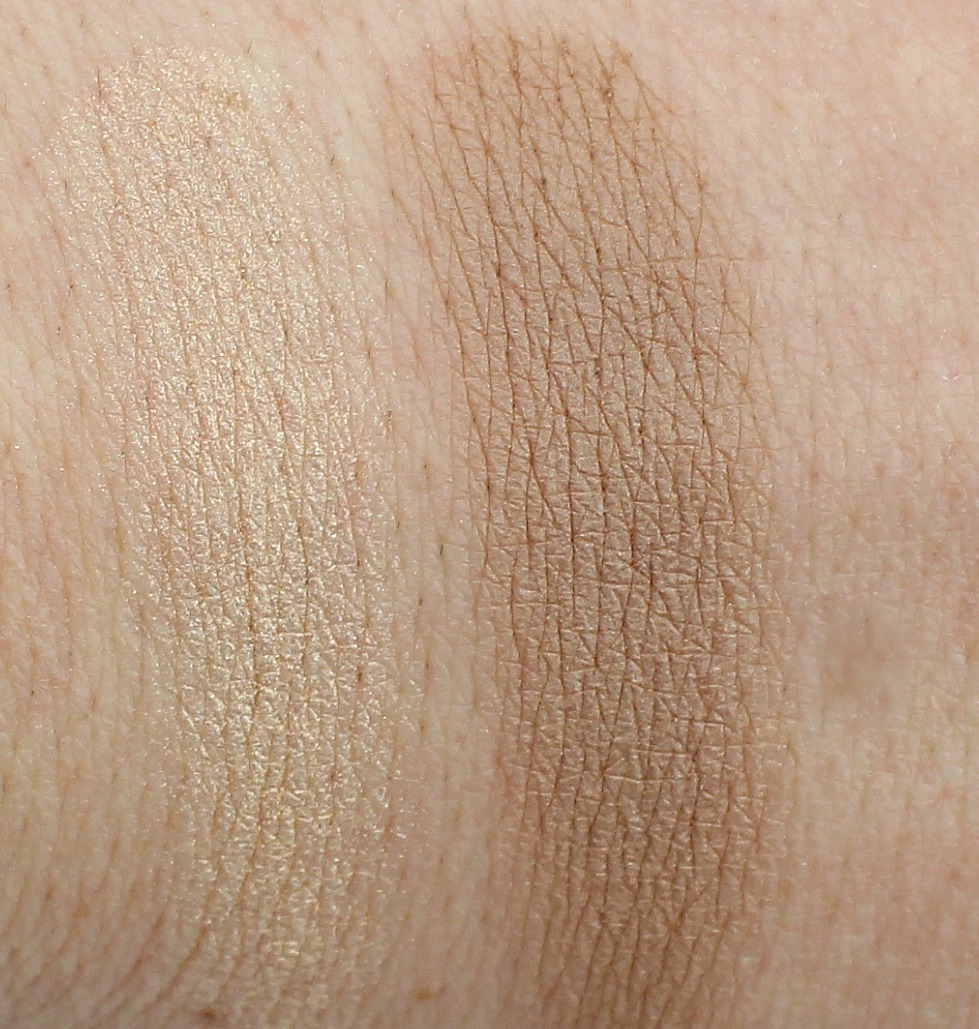 Brow Stylist Prep & Shape Pro Kit (Medium / Dark) – I LOVE trying out new brow products – Especially ones that come in a little palette like this one! You get a pigmented wax, setting powder, mini tweezers & an angled brush & spoolie. Great for taking with you on the go. The wax is SO soft and I have been loving it! Awesome kit and would 100% recommend it.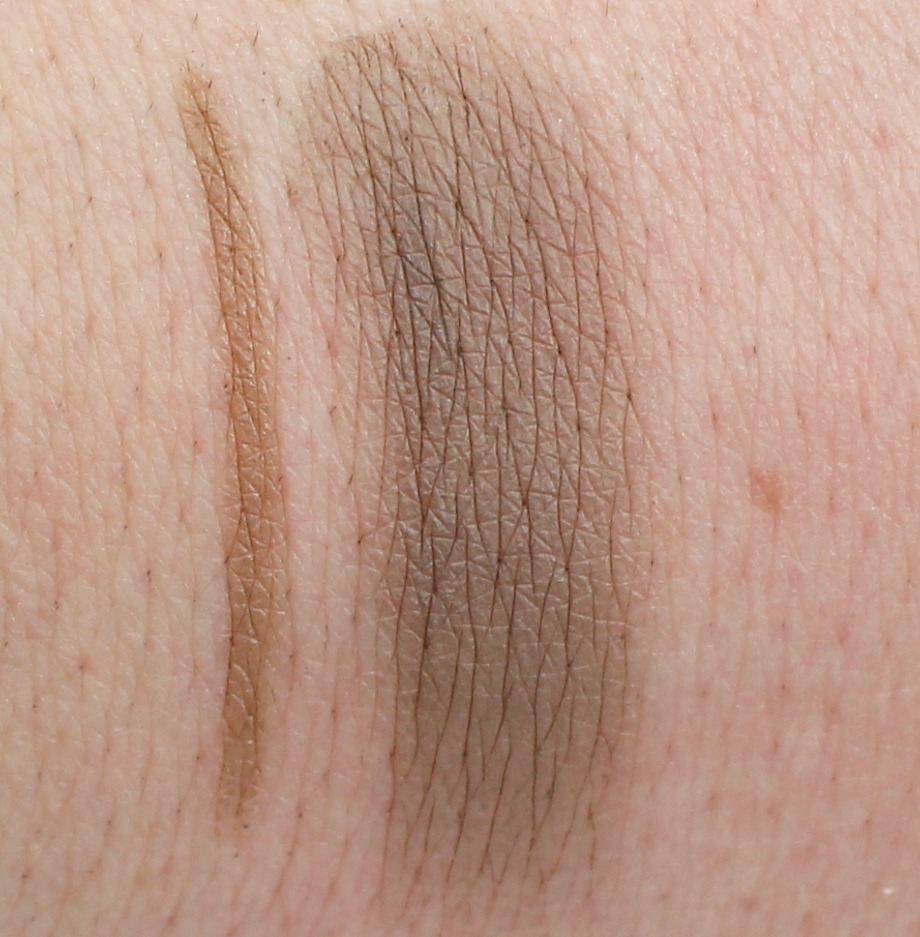 Infallible Matte Matic Eyeliner in Ultra Black – Very, VERY pigmented and soft. The first time I tried to use it, it broke on me so be careful!
Infallible ProMatte Gloss in Rebel Rose – Pro Matte GLOSS? What the what? Even though the name may be confusing, the product inside is BOMB. Crazy pigmented and I love the tear drop applicator. It has a mousse like consistency so it won't apply like a liquid lipstick. I didn't notice that it dried down to a full matte (More like a demi matte) but it lasted a decent amount of time on the lips. They come in an array of shades so you're bound to find one that suits you.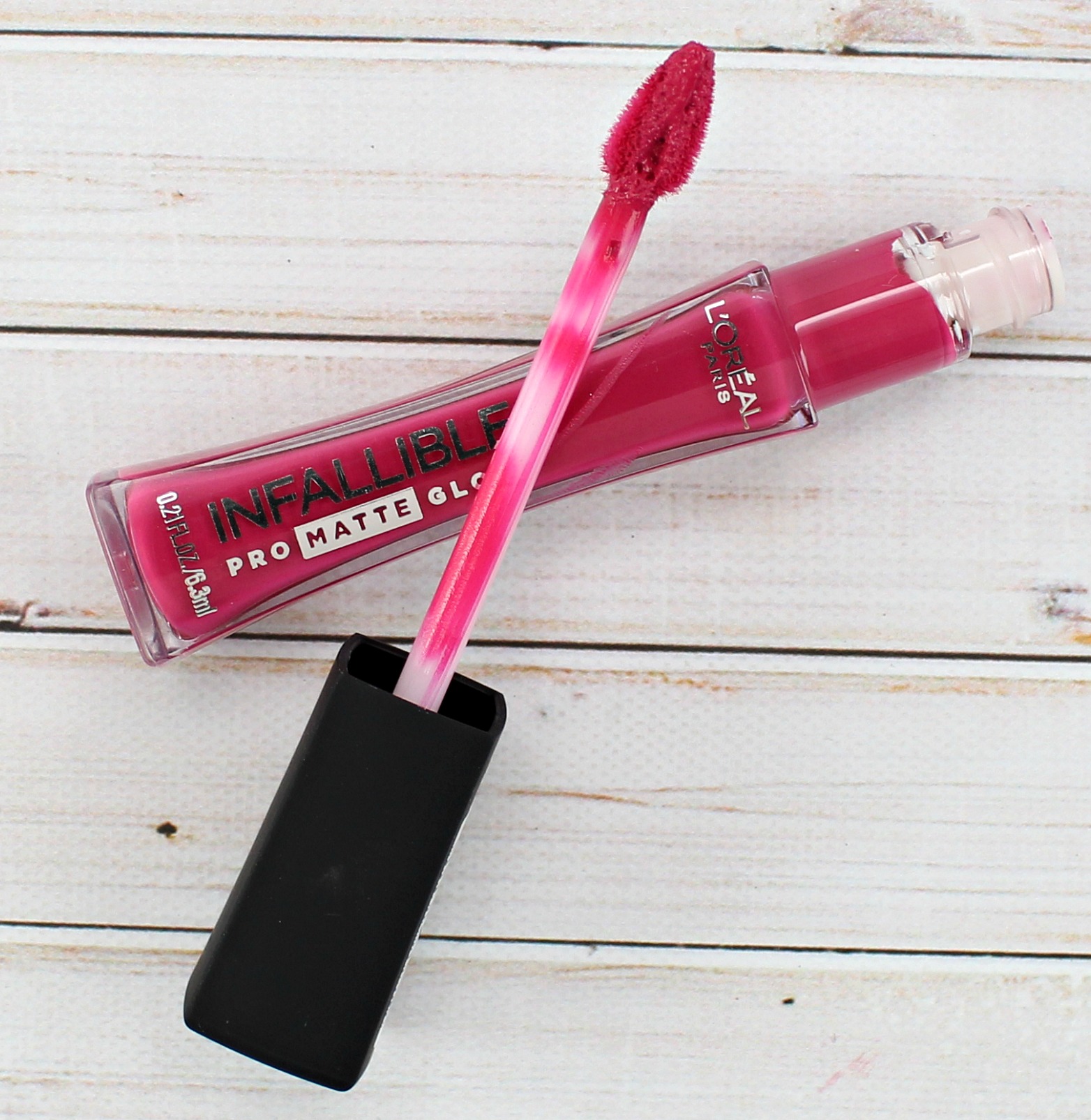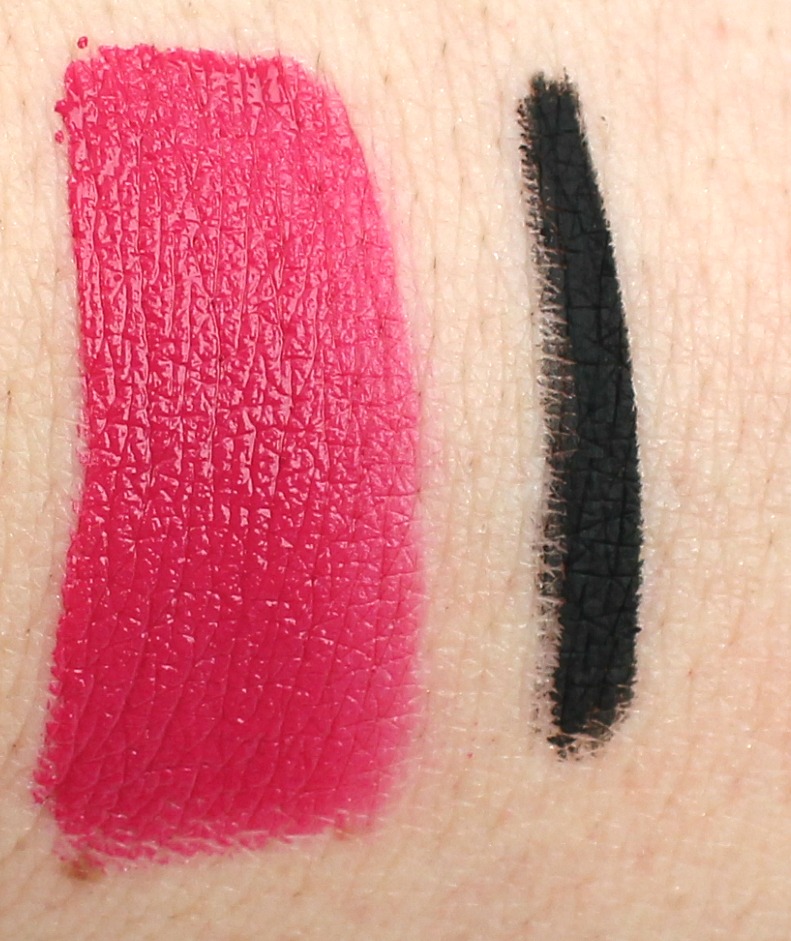 Want a chance to win all of the following products? All you have to do is comment below telling me what you are most excited to try! Please also leave your email address so I can contact you if you win! (Ends on 3/14/16 at 12pm EST – US ONLY. Must be 18+ to enter or have a parents consent)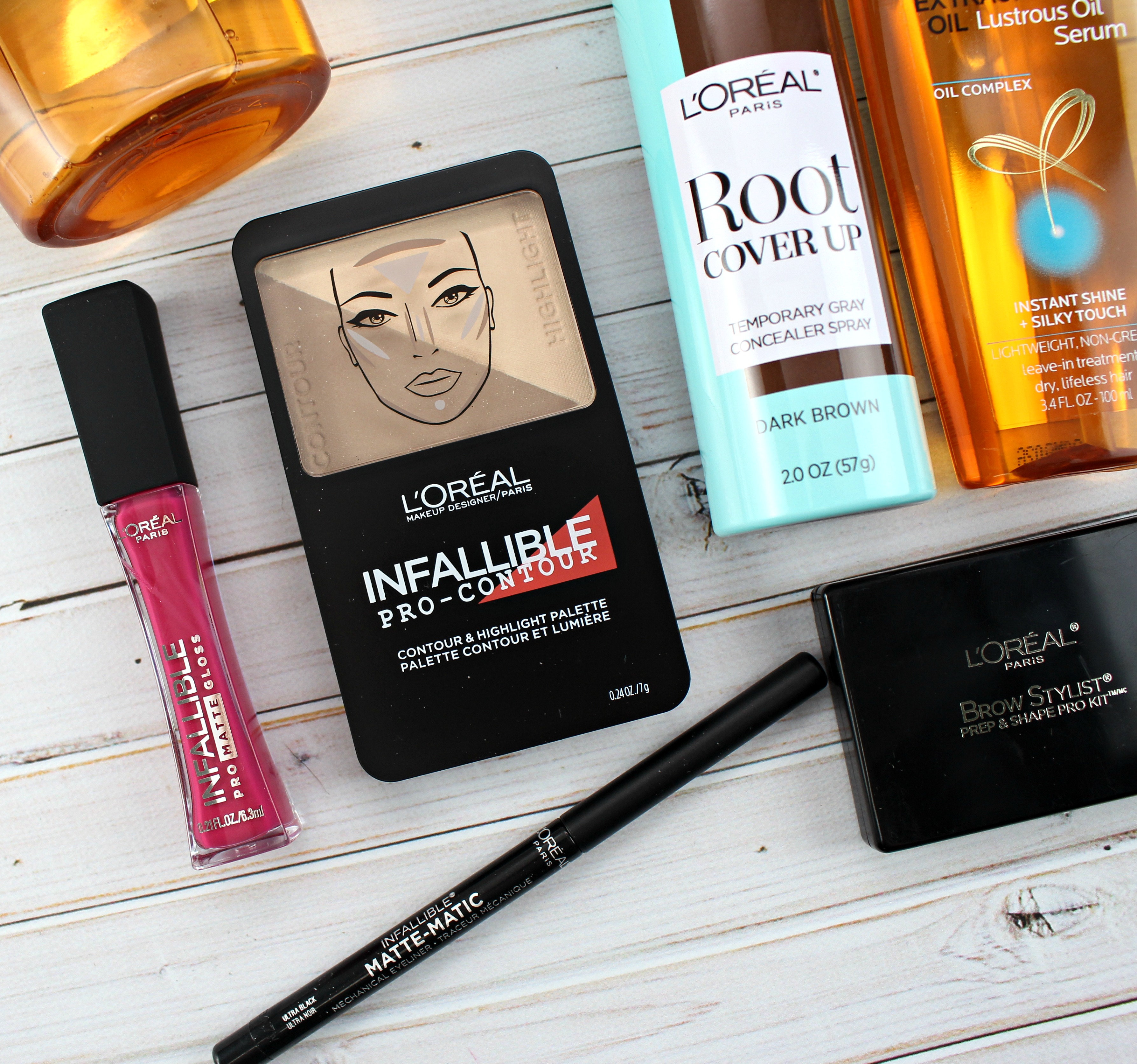 *Post & Giveaway have been sponsored by Rite Aid through the Rite Aid Network. All opinions are my own*