Sponsored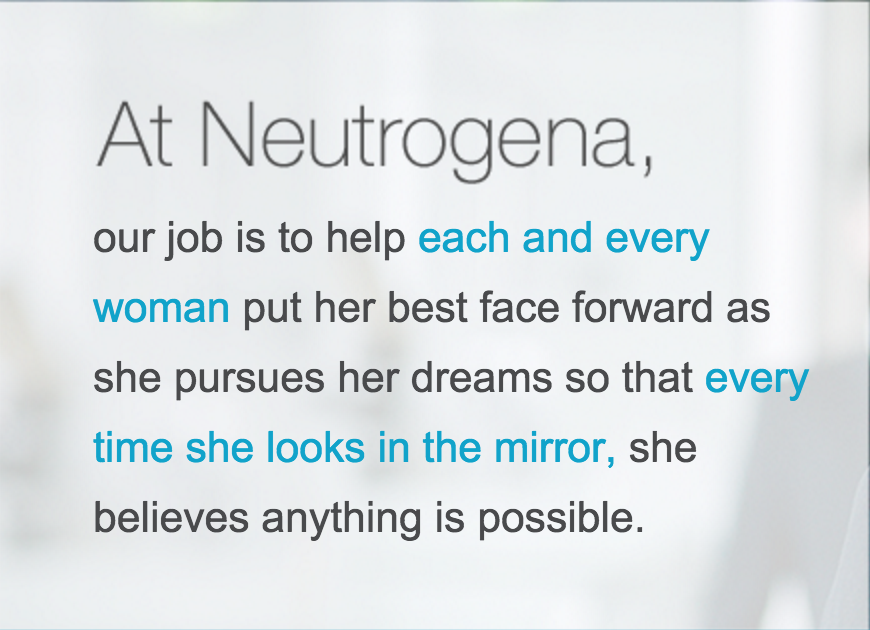 Neutrogena uncovered a universal truth – women are stepping back to examine what's possible in their lives so they can pursue their dreams. Always on a mission to create, innovate, and rethink what's possible in skincare, Neutrogena identified this shared value and was inspired to launch its first-ever global campaign: "Neutrogena : See What's Possible"
This empowering video brings to life the brand's point of view on beauty – and what really makes a woman beautiful is having the ability to look in the mirror and know that anything is possible. That anything you set your mind to can be accomplished.
The "Neutrogena See What's Possible" campaign will make its broadcast debut at the 88th Academy Awards on Sunday Feb. 28 (7 p.m. ET/4 p.m. PT on ABC). The ad is voiced by Brand Ambassador and creative consultant Kerry Washington and features real women following their passions. Kerry Washington, Jennifer Garner and Julie Bowen, and beauty vloggers from seven countries will share words of encouragement in the brand's first global digital video series.
The brand has also forged a partnership with the Girls Inc. organization whose mission is to inspire all girls to be strong, smart, and bold. This is absolutely amazing – Talk about girl power!
Check out the video below to see the brand's empowering message.
To learn more about the campaign, be sure to visit the "Neutrogena See What's Possible" website and Neutrogena YouTube channel, and find inspirational content on the brand's Facebook, Instagram and Twitter channels in the United States. 
Join in on the conversation by sharing your own personal stories and words of encouragement to empower other women across social media by using the hashtag #SeeWhatsPossible. Make sure you tag me as well (@loveforlacquer) so I can read all of your inspiration!
Be sure to keep an eye out for the debut during the 88th Academy Awards on Sunday Feb. 28 (7 p.m. ET/4 p.m. PT on ABC)
*Sponsored by Neutrogena*