Purchased / Affiliate Links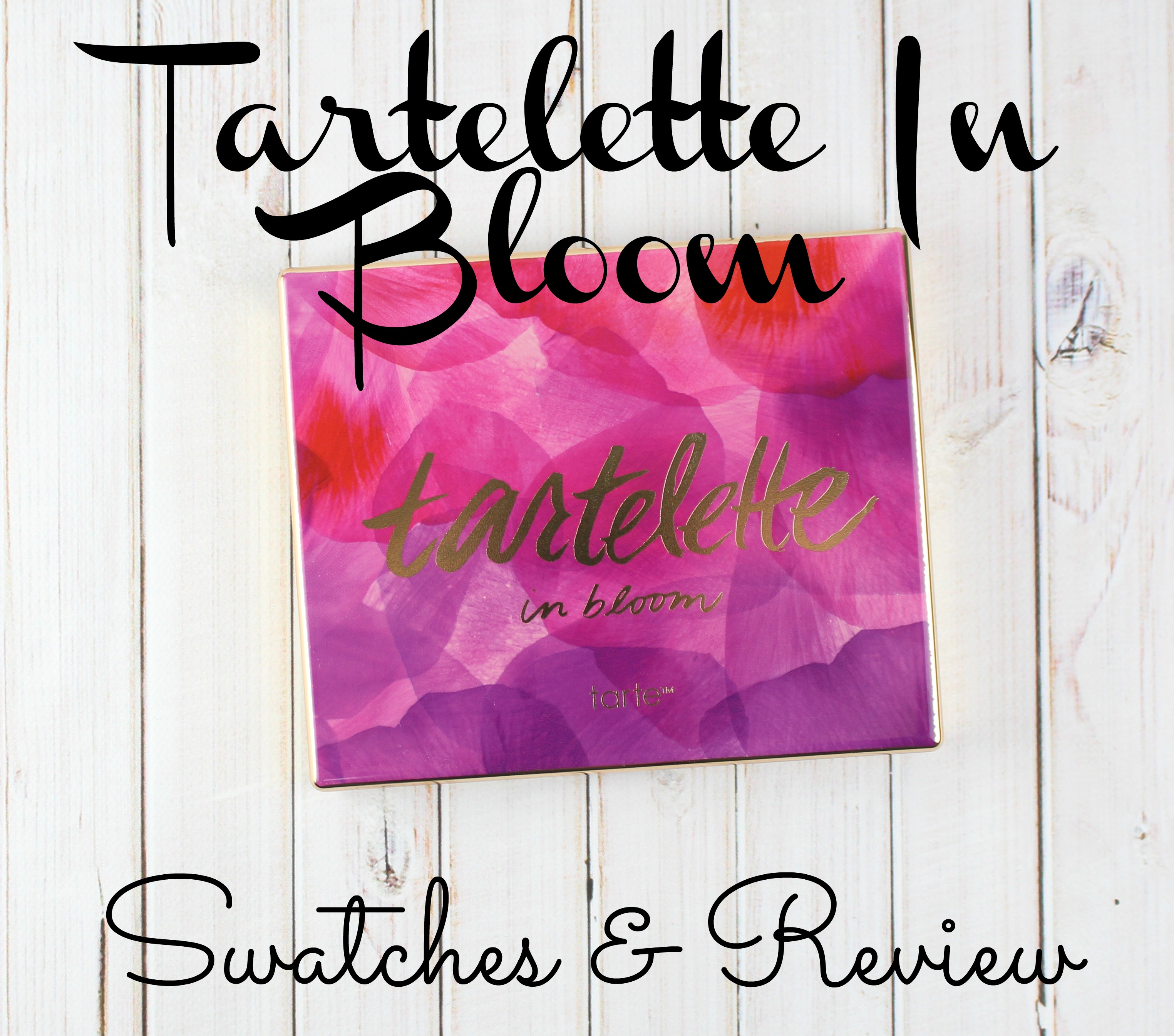 Happy Tuesday loves! Today I have the gorgeous new Tartelette In Bloom palette to share with you! I wasn't a fan of the original tartelette palette that came out, but In Bloom is spot on and amazing. Let's take a look!
First off, the outside packaging is stunning. I am so in love with this print and the colors they chose. Inside there are 12 beautiful shadows ranging from mattes to lusters.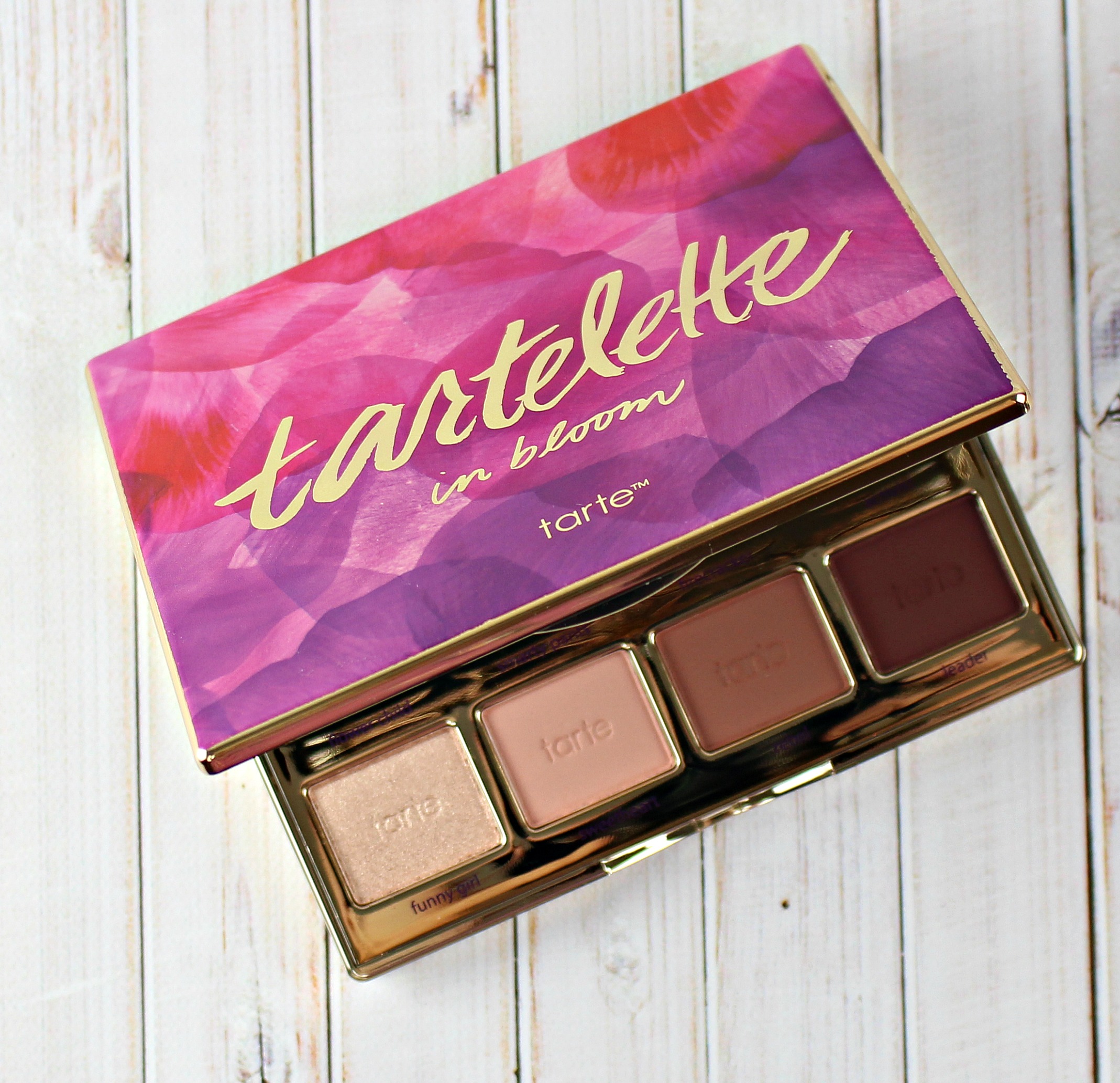 All of the shadows have the signature amazonian clay formula so they are pigmented, easy to blend and have an incredible wear time. Oh and did I mention, they all have a yummy chocolate marshmallow scent to them?!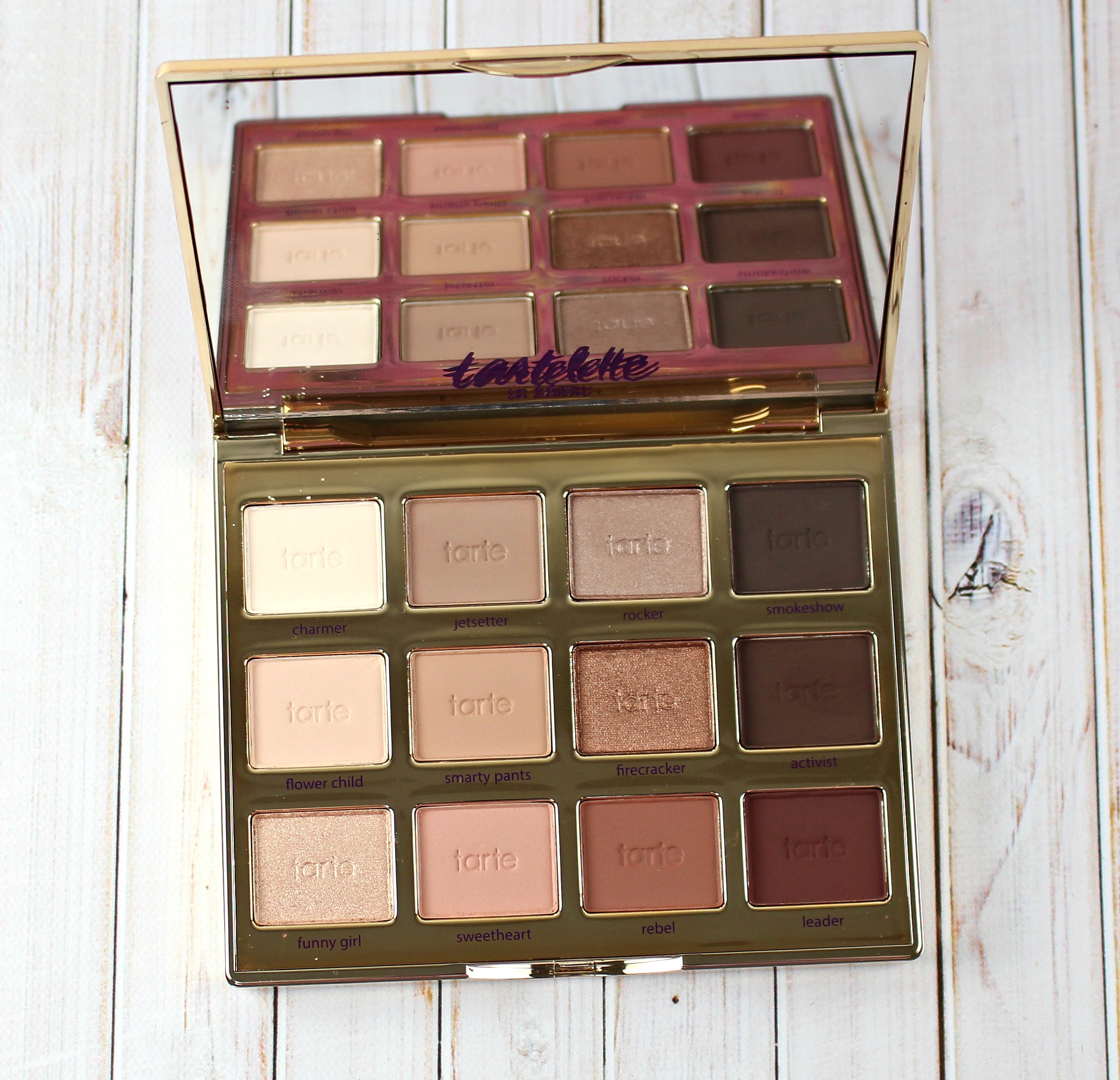 While the shades are creamy and blend like a dream, there is one shade in particular that didn't live up to par like the rest. Funny Girl was the least pigmented of the 12. It took a LOT to get the swatch below. I'm not sure why the formula is so different on this one, but it was definitely a bummer.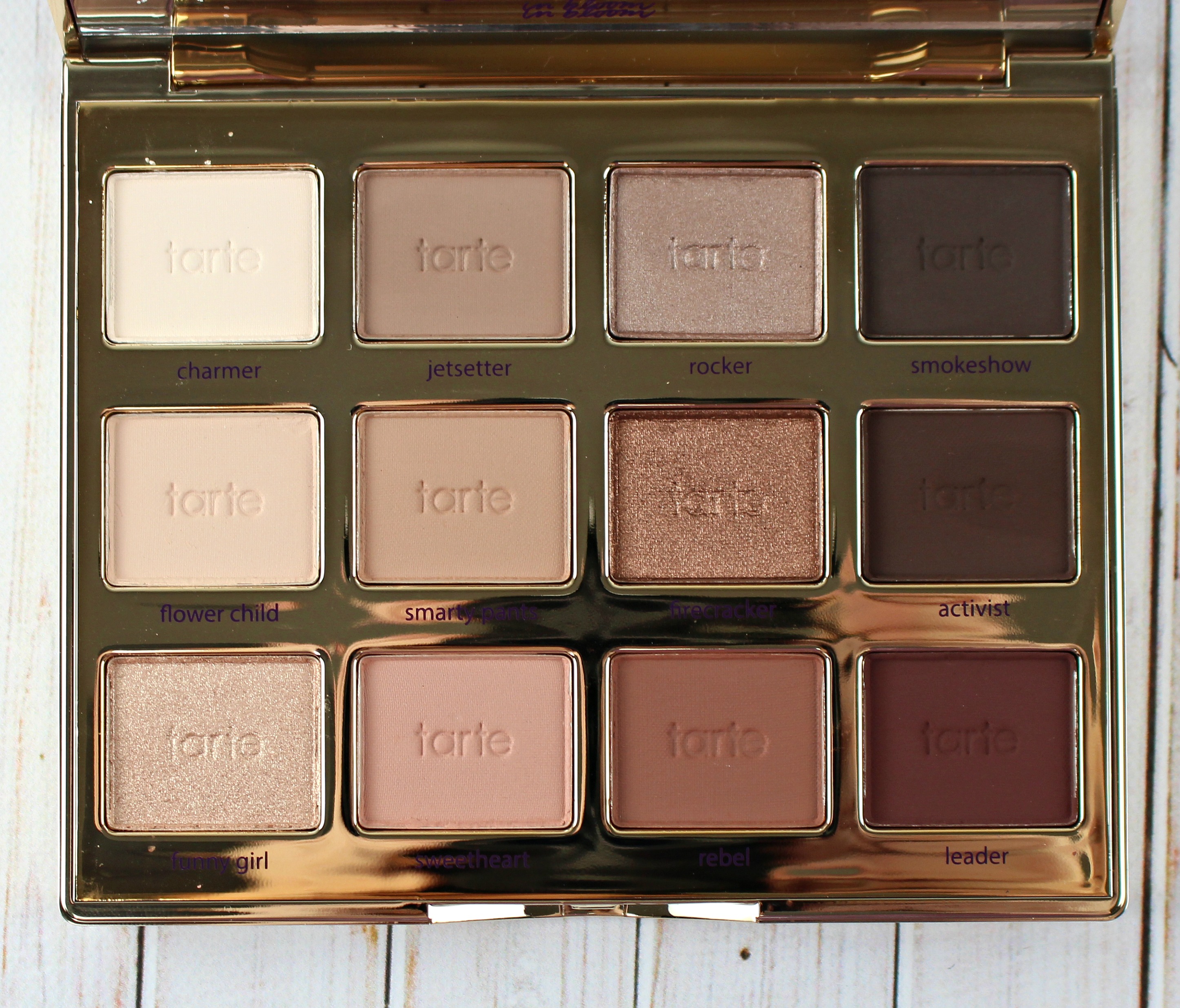 Charmer : Off White
JetSetter : Warm Taupe
Rocker : Shimmering Taupe
Smoke Show : Black Brown
Flower Child : Peachy Nude
Smarty Pants : Tan
FireCracker : Bronze Copper (My Fave!)
Activist : Dark Brown
Funny Girl : Champagne
Sweetheart : Peach
Rebel : Chestnut Brown
Leader : Deep Burgundy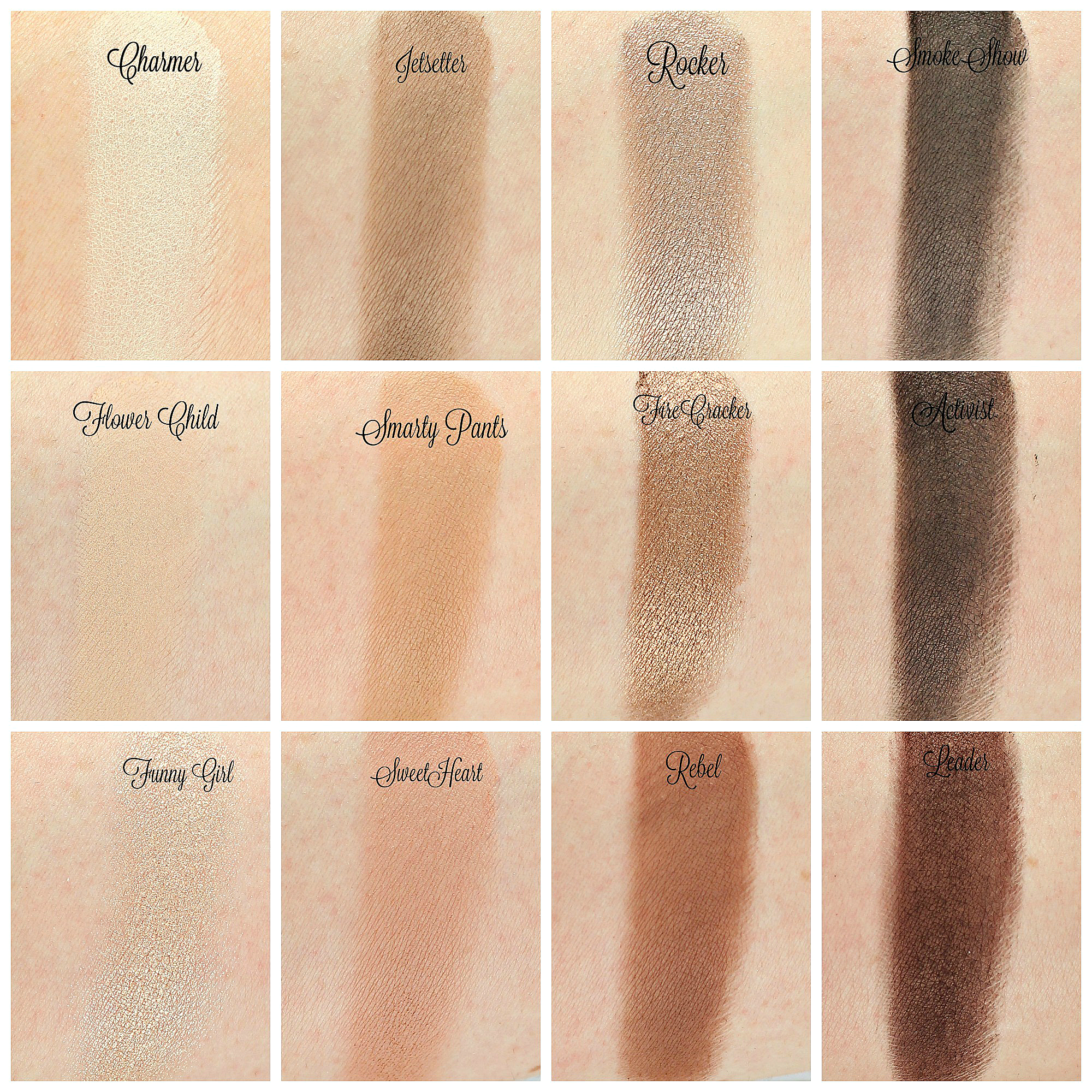 Overall, this palette is AMAZING.  These shades are right up my alley and definitely what I wear most on my eyes. They blended so well together and I love the mix of mattes and shimmers.  They have minimal fallout and are very richly pigmented (Minus Funny Girl) The palette design is super sleek and easy to store. And let's not forget about the two bonuses – A super fabulous mirror *and* the fact that it smells good enough to eat!
Will you be adding the In Bloom palette to your collection? If you have it already, which shade is your favorite?
Availability : Sephora |  Ulta | tarte
Price : $45
Social Media : Facebook | Twitter | Instagram
*Purchased. Post contains affiliate links. All opinions are my own*