PR Sample / Affiliate Links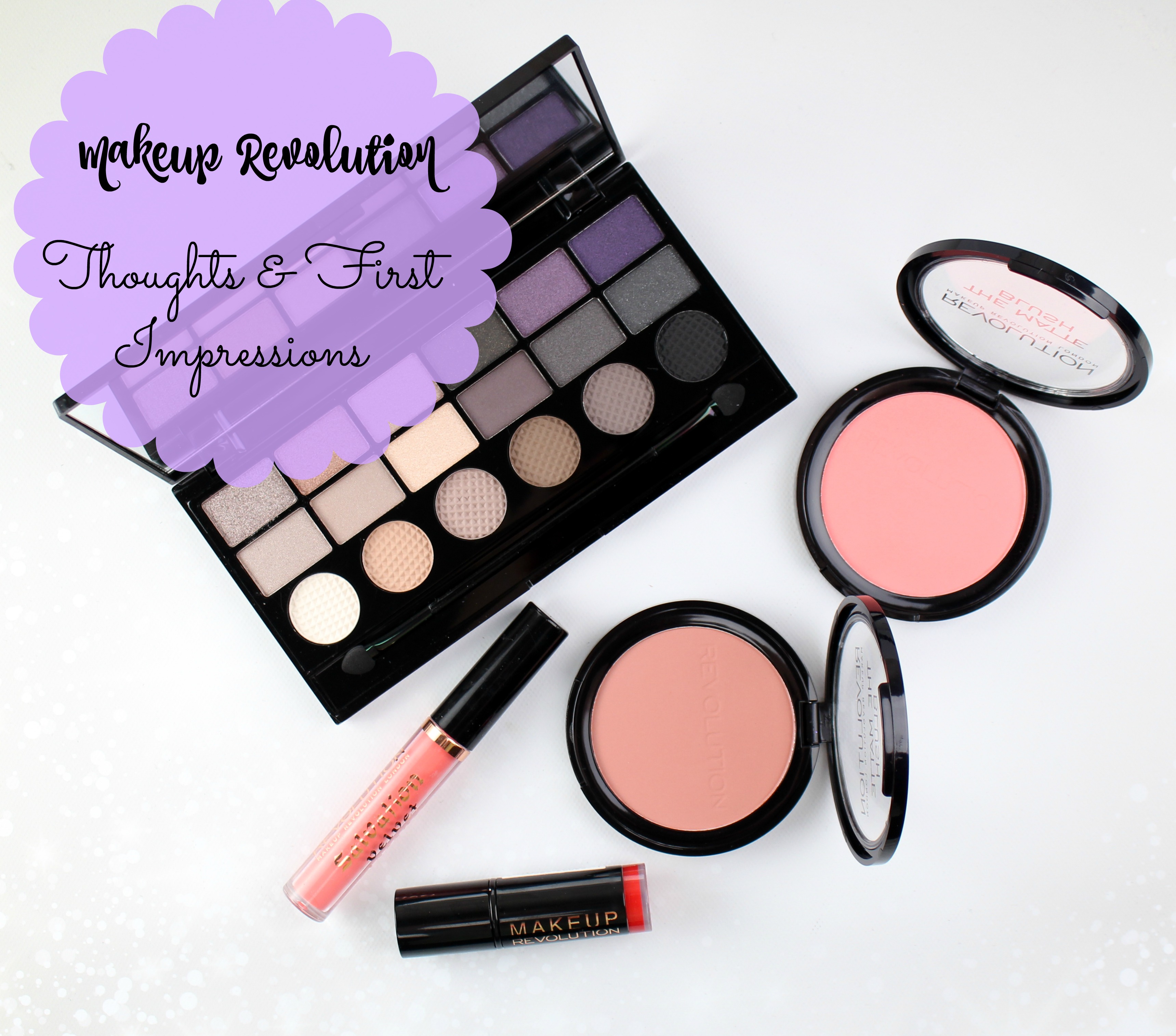 Good Morning loves! Today I have a few pieces from Makeup Revolution USA to share with you! This was my first time experimenting with the brand so I thought I would give you my thoughts and first impressions on the pieces I received.  You can find this brand at Ulta and they are extremely affordable. You know I am always going to be 100% honest with you so there are some good and some bad I want to point out. Let's get to it!
Matte Blush – Shown below are the shades Beloved & Nude. These blushes are AMAZING. The pigment on them is very intense and they blend onto the skin so nicely.  The nude shade is definitely my favorite of the two – It's such an easy to wear blush that can go with any makeup look. For only $5, you seriously can't beat it. I definitely want to try additional shades!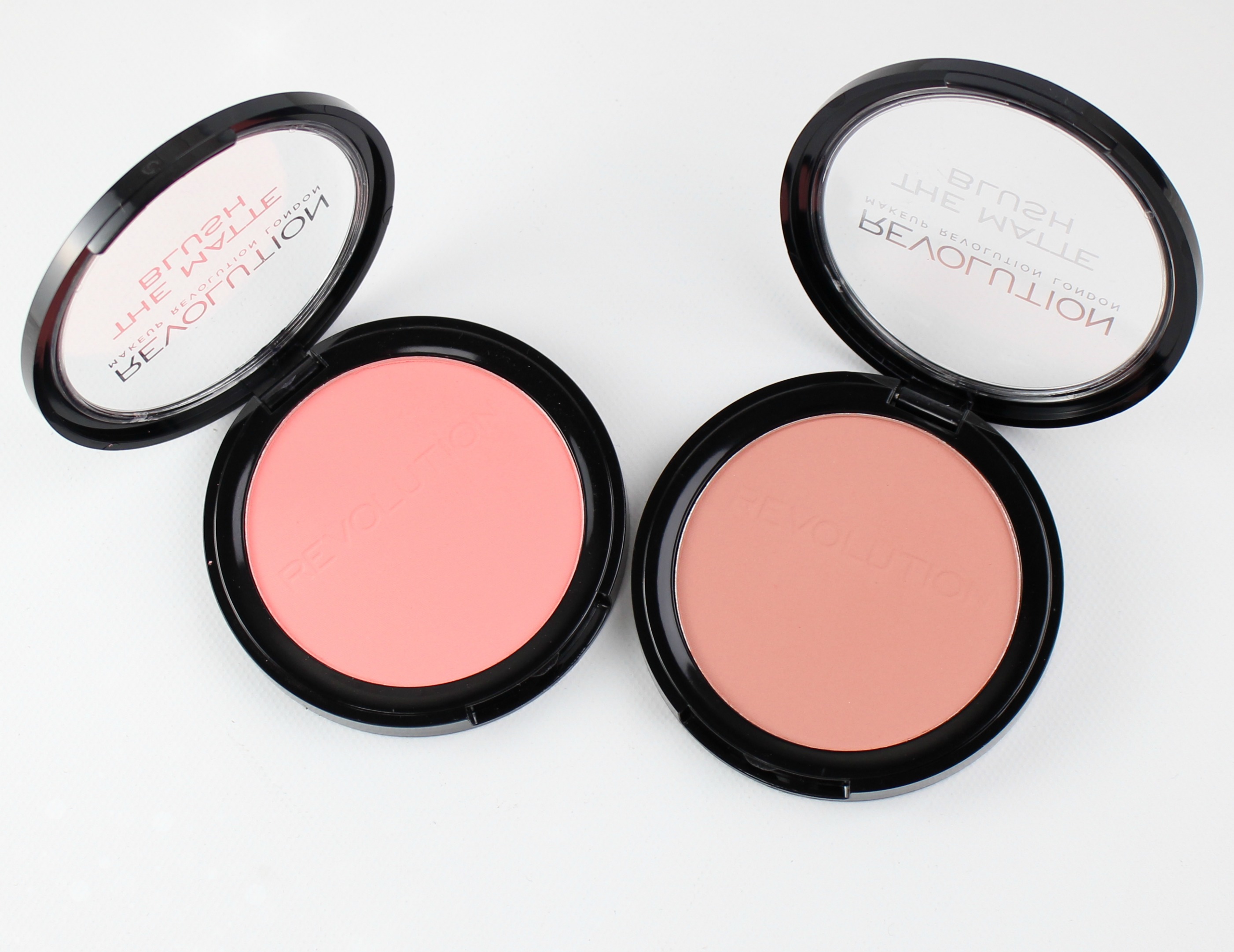 Beloved / Nude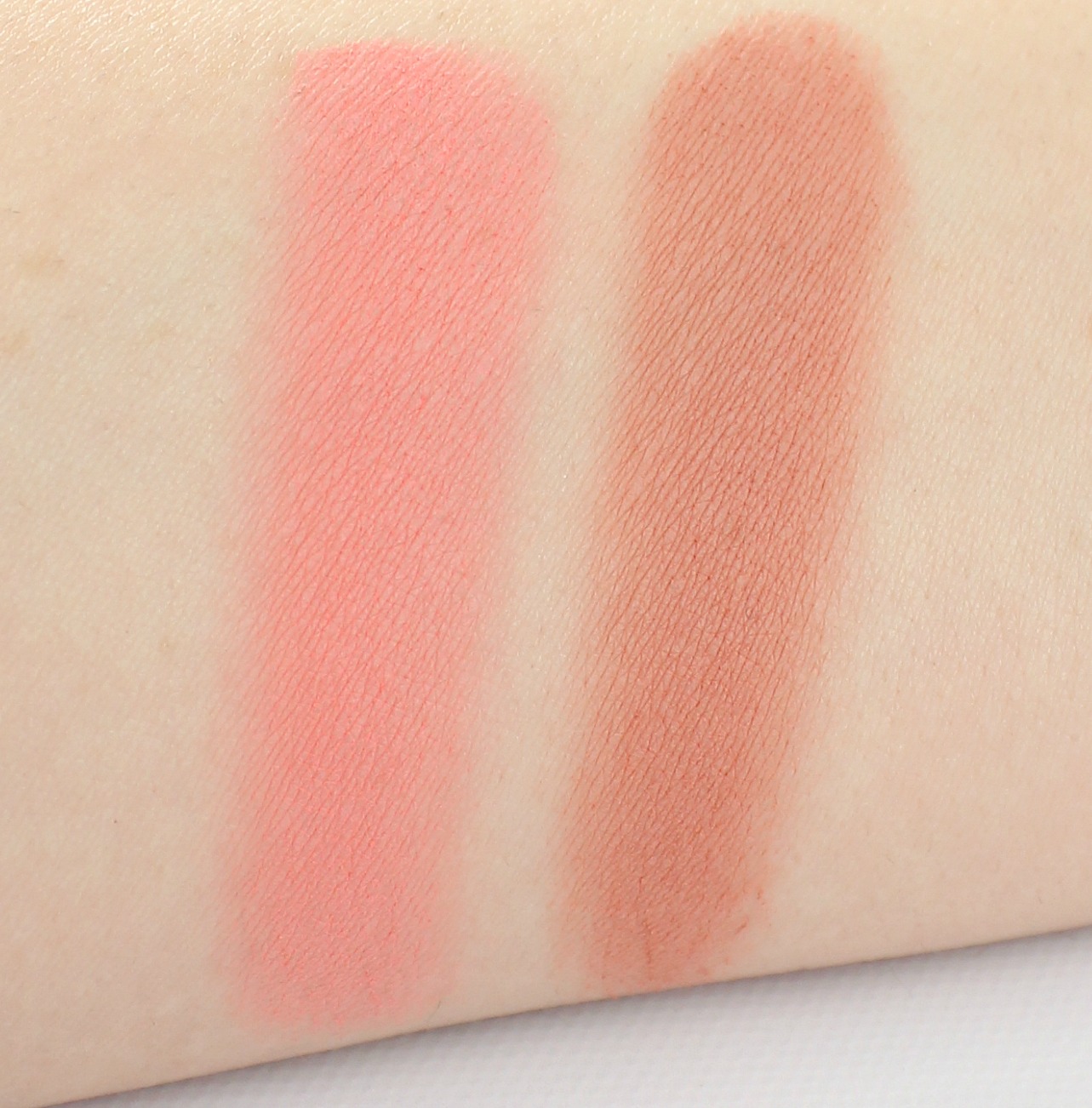 Salvation Eyeshadow Palette in Hard Day – This palette was definitely one I was most excited to try. Containing 18 shades (A mix of shimmer and matte) they are supposed to be ultra pigmented with a super high color payoff. While I do believe that's semi true for the top shimmer shades, the matte shades were completely lacking in pigmentation.  Let's discuss the top shades first.
Yes the shades are pretty pigmented and gorgeous – I will give them that much. But I did find them to be a little chalky and have a TON of fall out. I have yet to try them wet, so I'm hoping that will be better. You can see in the swatches below that they definitely do have some great color payoff. I just wish they were a tad bit smoother.  Keep in mind the swatches shown below are SEVERAL swipes in the pan.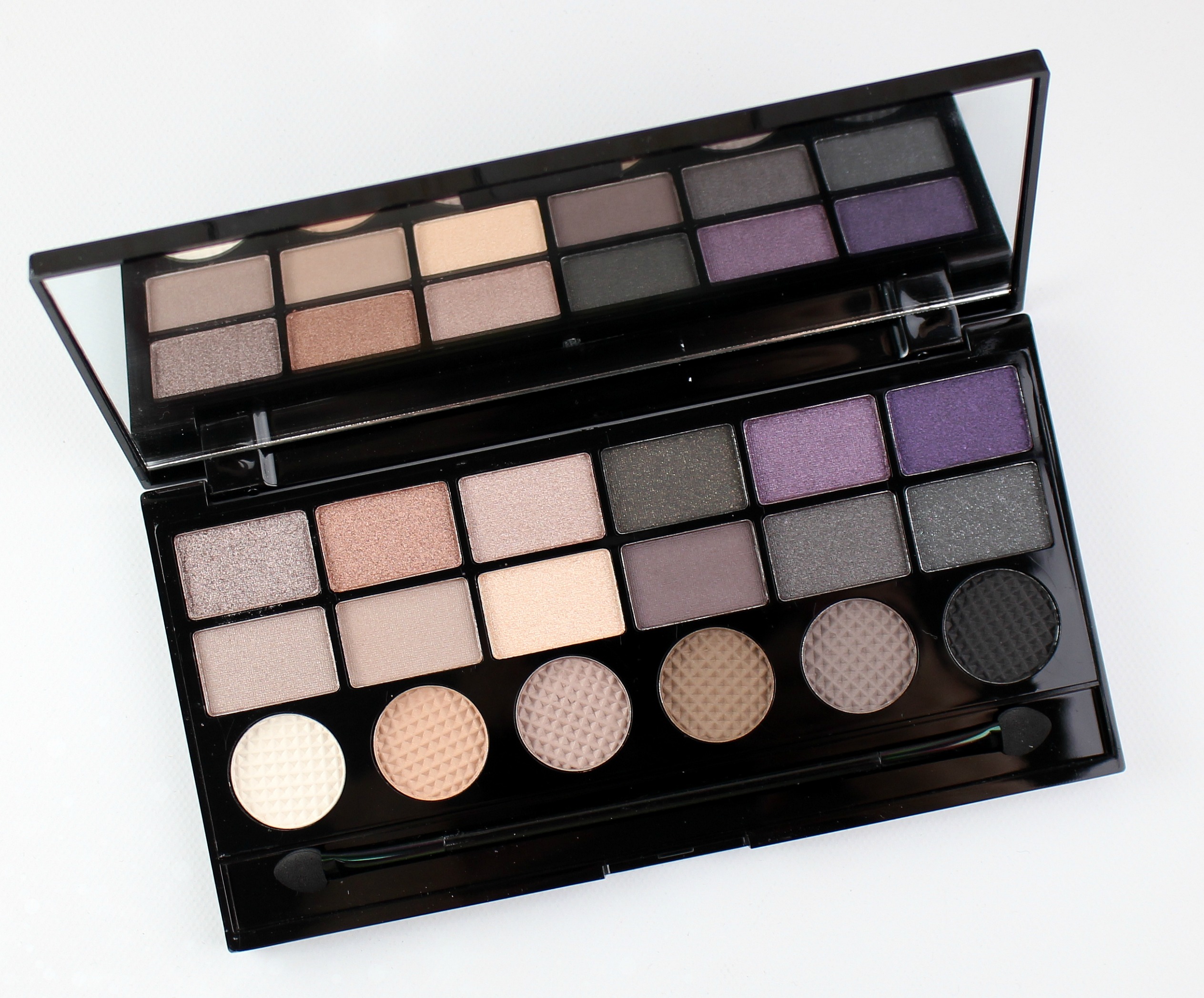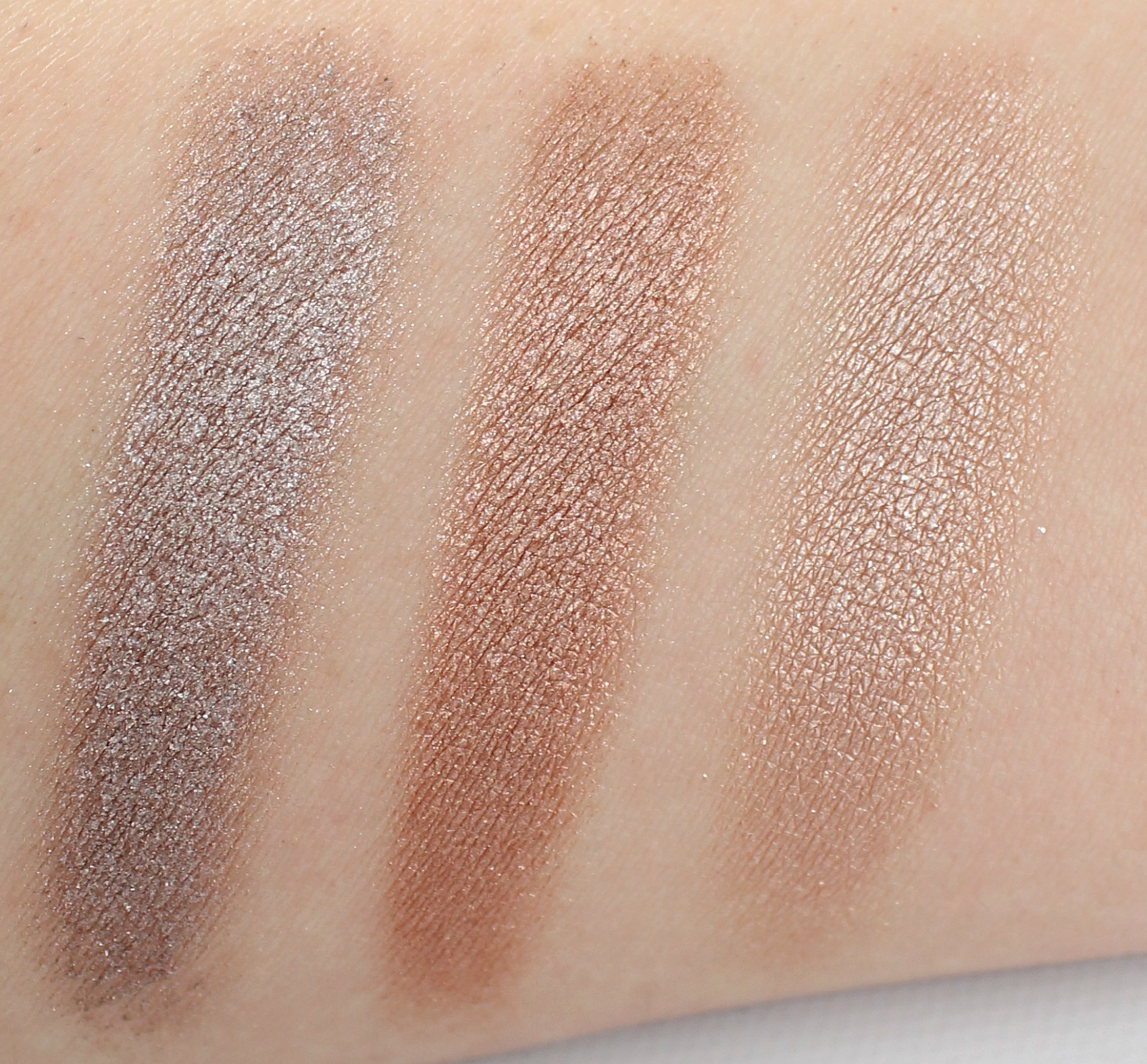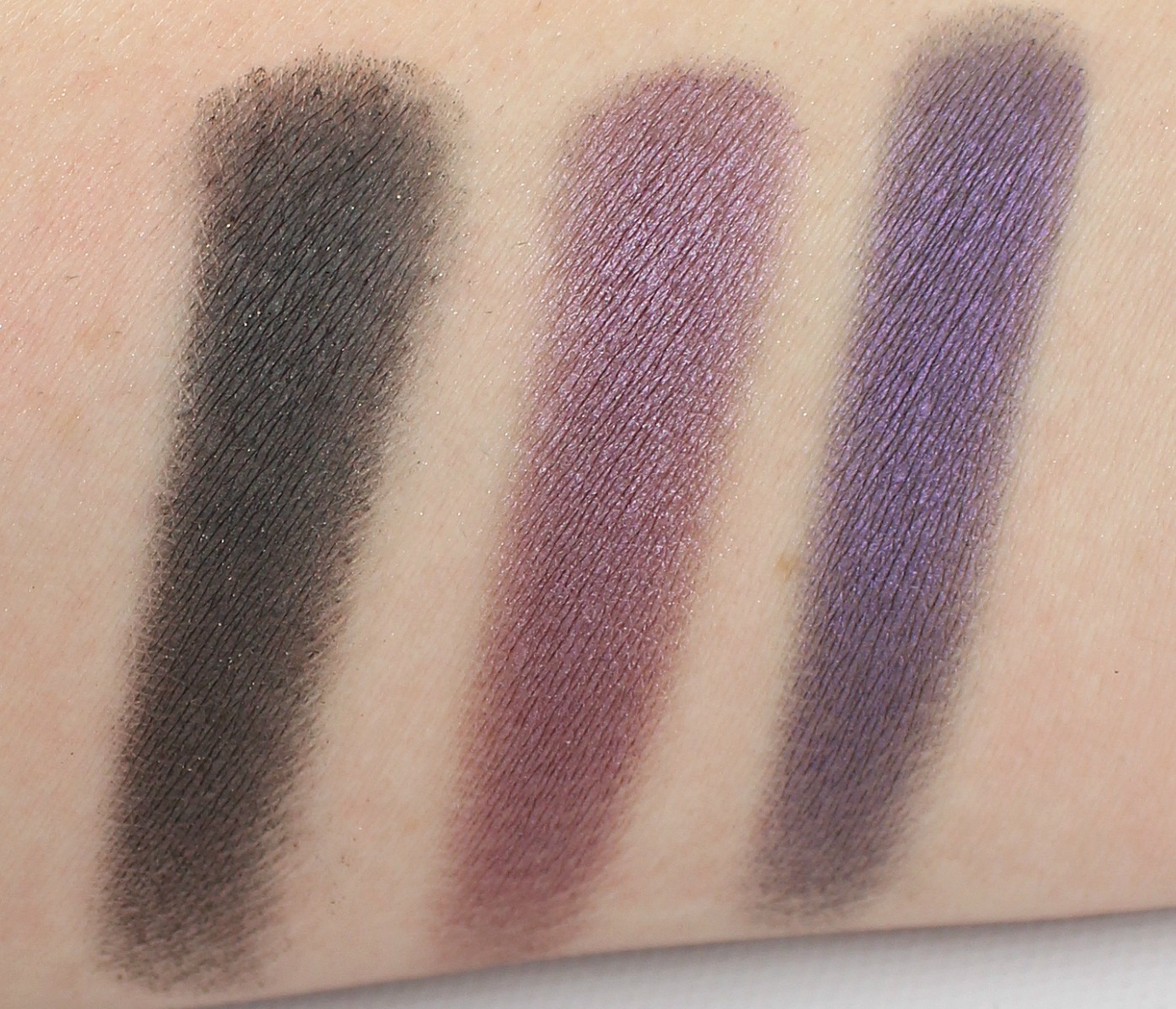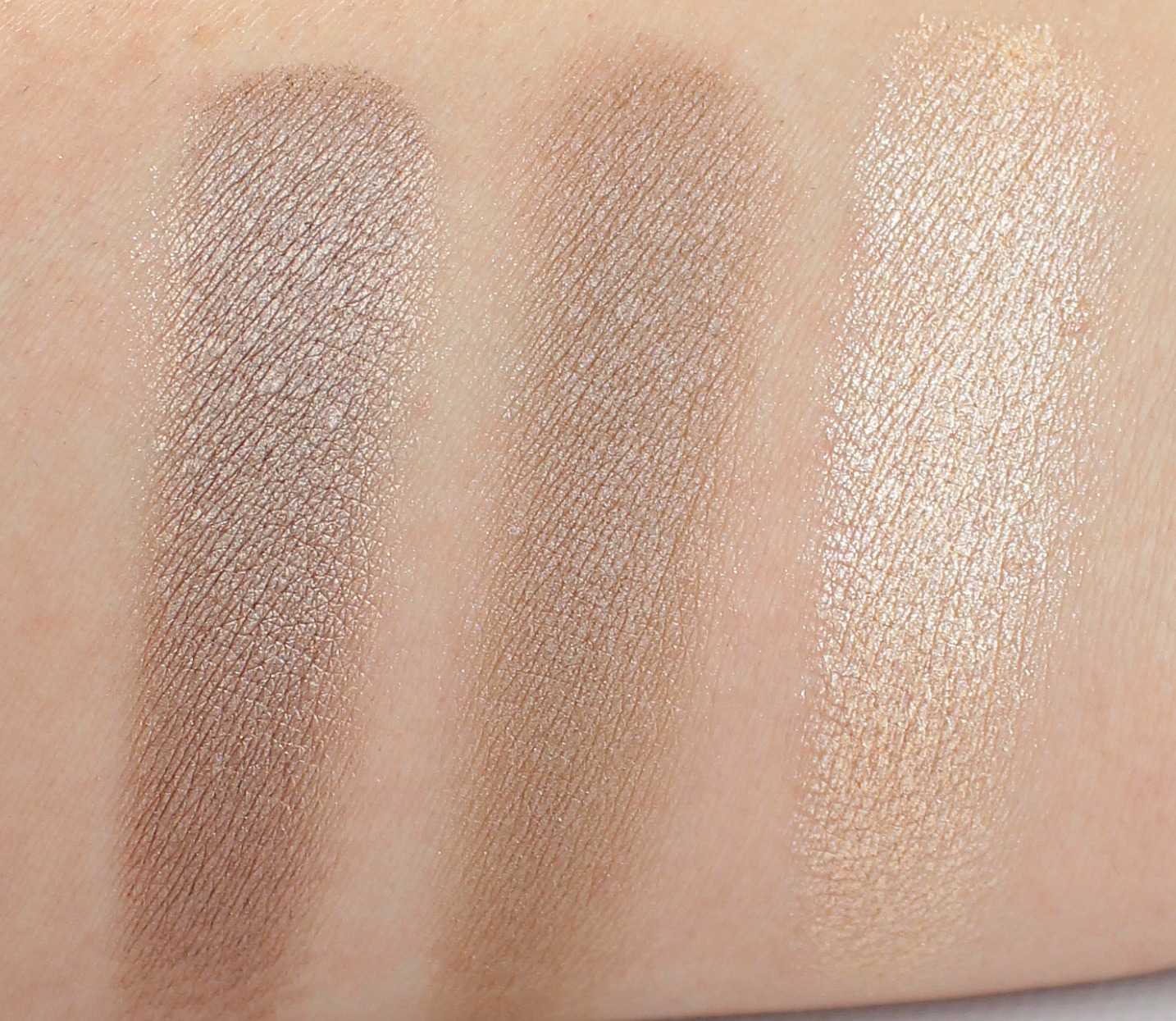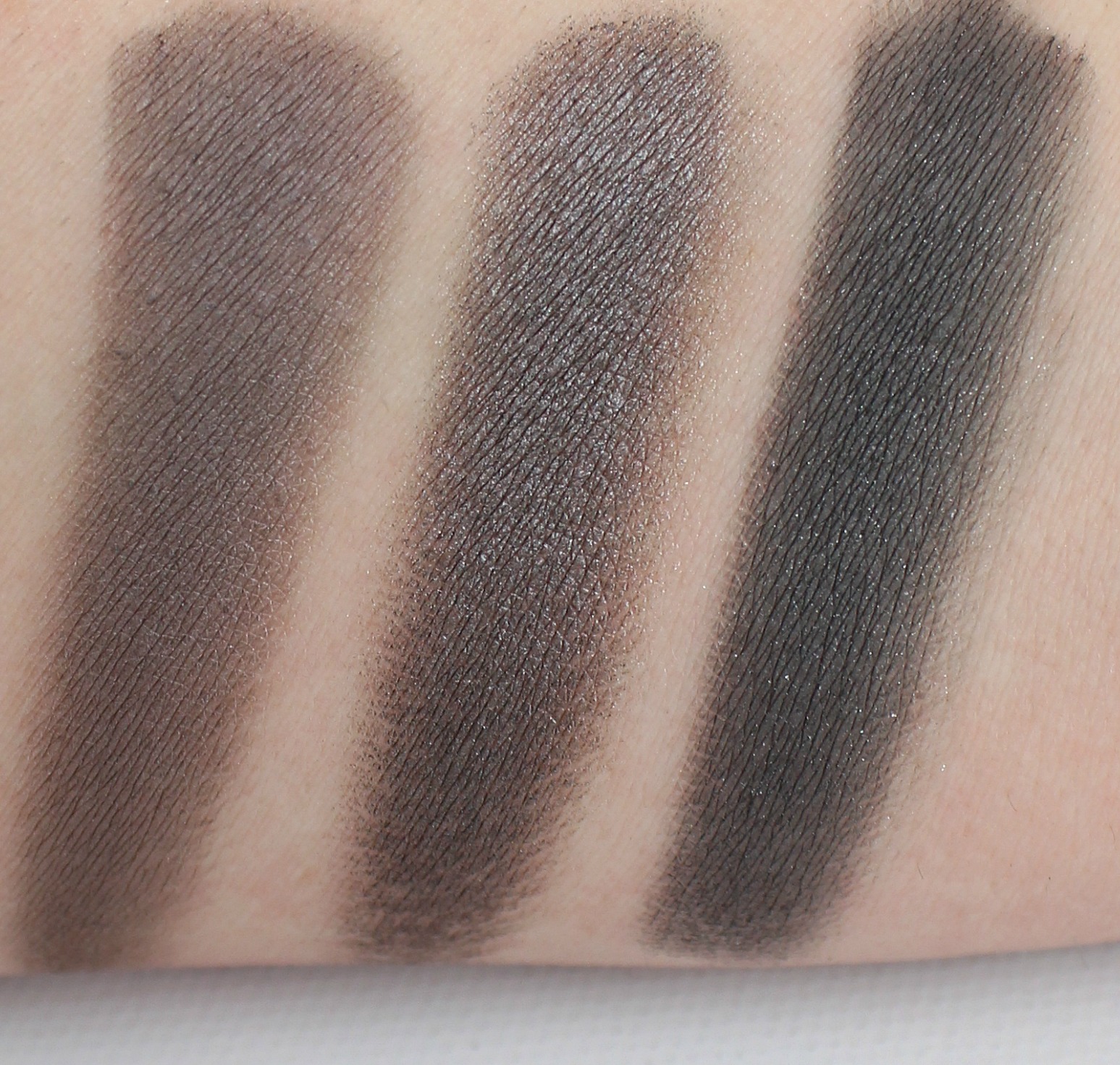 I don't have swatches of the matte shades because well.. in my opinion I thought they were terrible.  Not a single one showed up on my skin and I kept having to try and dig and dig to get any color payoff.  Maybe I got a dud? I'm not really sure – I would definitely love to try a different one and compare the two!
Salvation Velvet Lip Lacquer – I was able to try this out in the shade Keep Flying For You which is a very light coral. This shade looked terrible on me. The formula was extremely dry and crumbled right off of my lips. It didn't stay on for more than 10 minutes before I had to remove it.
Amazing Lipstick in the shade Lady – I REALLY wish these had the color pay off and pigmentation that I was hoping for. Lady looks like a true blue based red on the outside, but when worn it comes off as a sheer light red. They aren't horrible considering the price – I just wish they had a bit more pigmentation.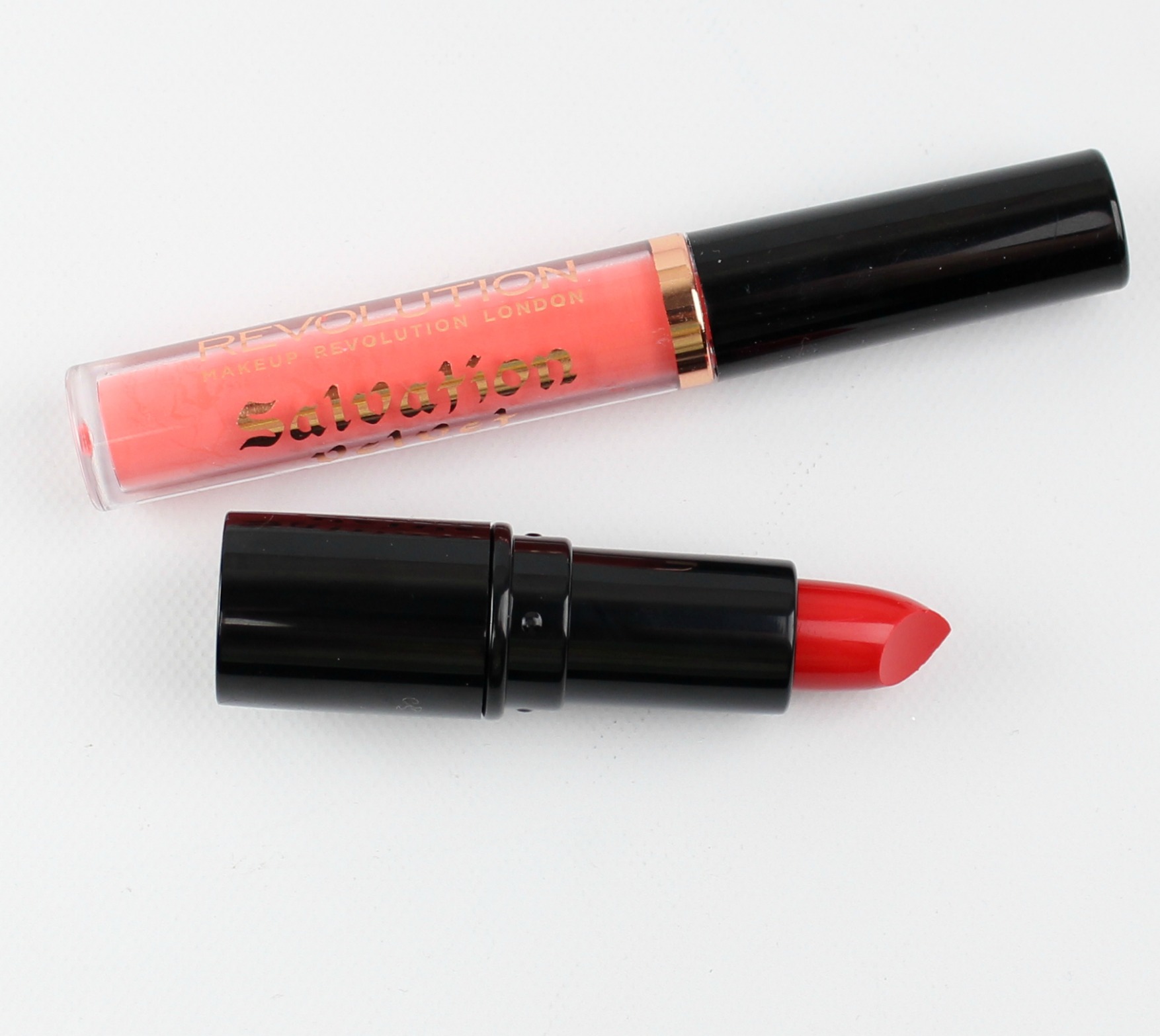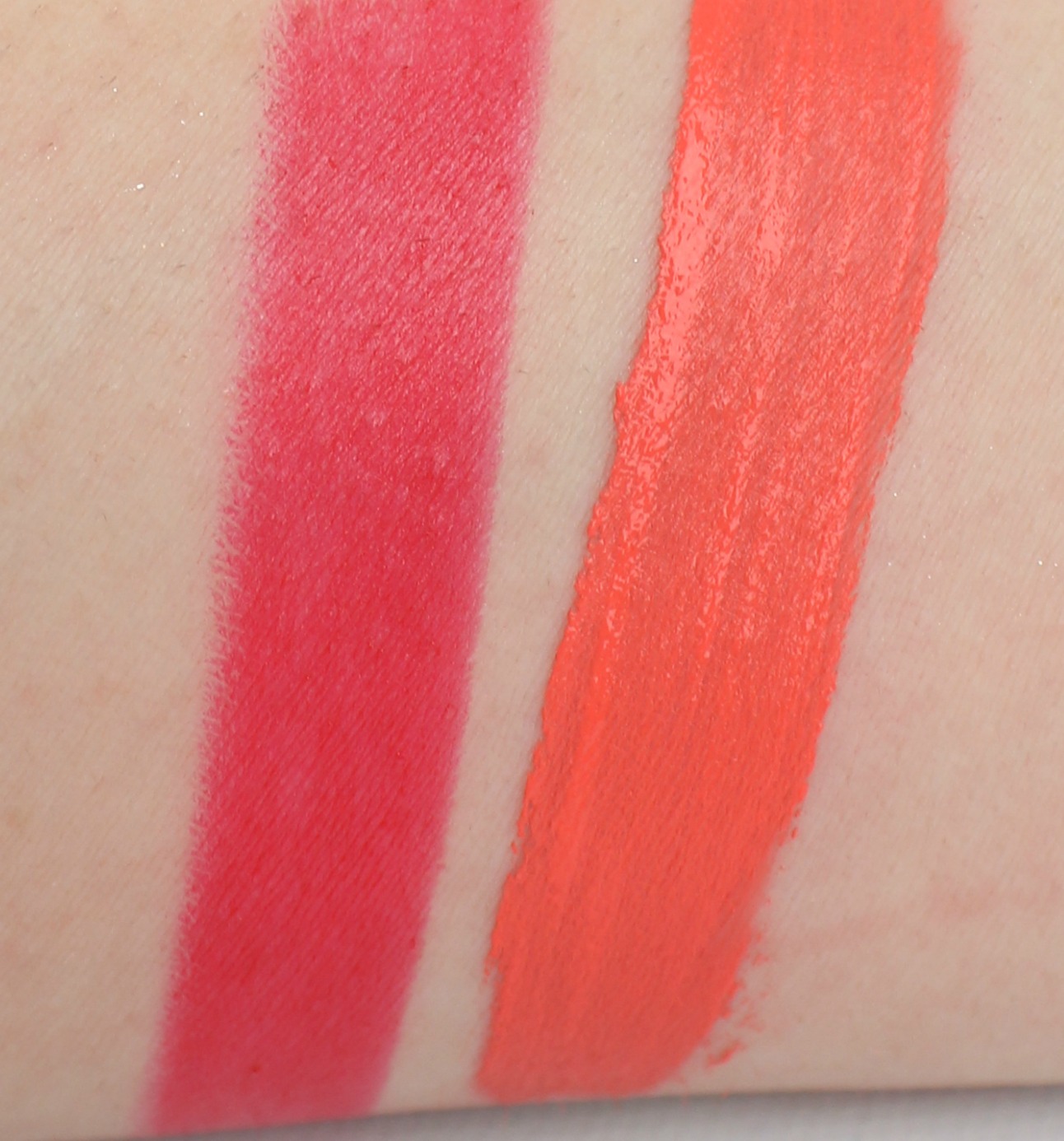 I think with every brand there are going to be some hits and some misses. I definitely want to try other items from Makeup Revolution USA because I hear so many people say such great things! (I hear their highlighters are AMAZING)
Personally, I'm going to say pass on the velvet lip lacquers & lipsticks and grab some of the blushes. They were definitely my favorite things out of everything I tested out. The palette isn't terrible by any means (It's definitely usable minus the matte shades) but I don't think I would reach for it on a daily basis.
Have you tried any products from Makeup Revolution USA? Are there any that stand out to you that you think I need to try?
*Provided for an honest review. All opinions are my own. Post contains affiliate links*