PR Sample / Affiliate Links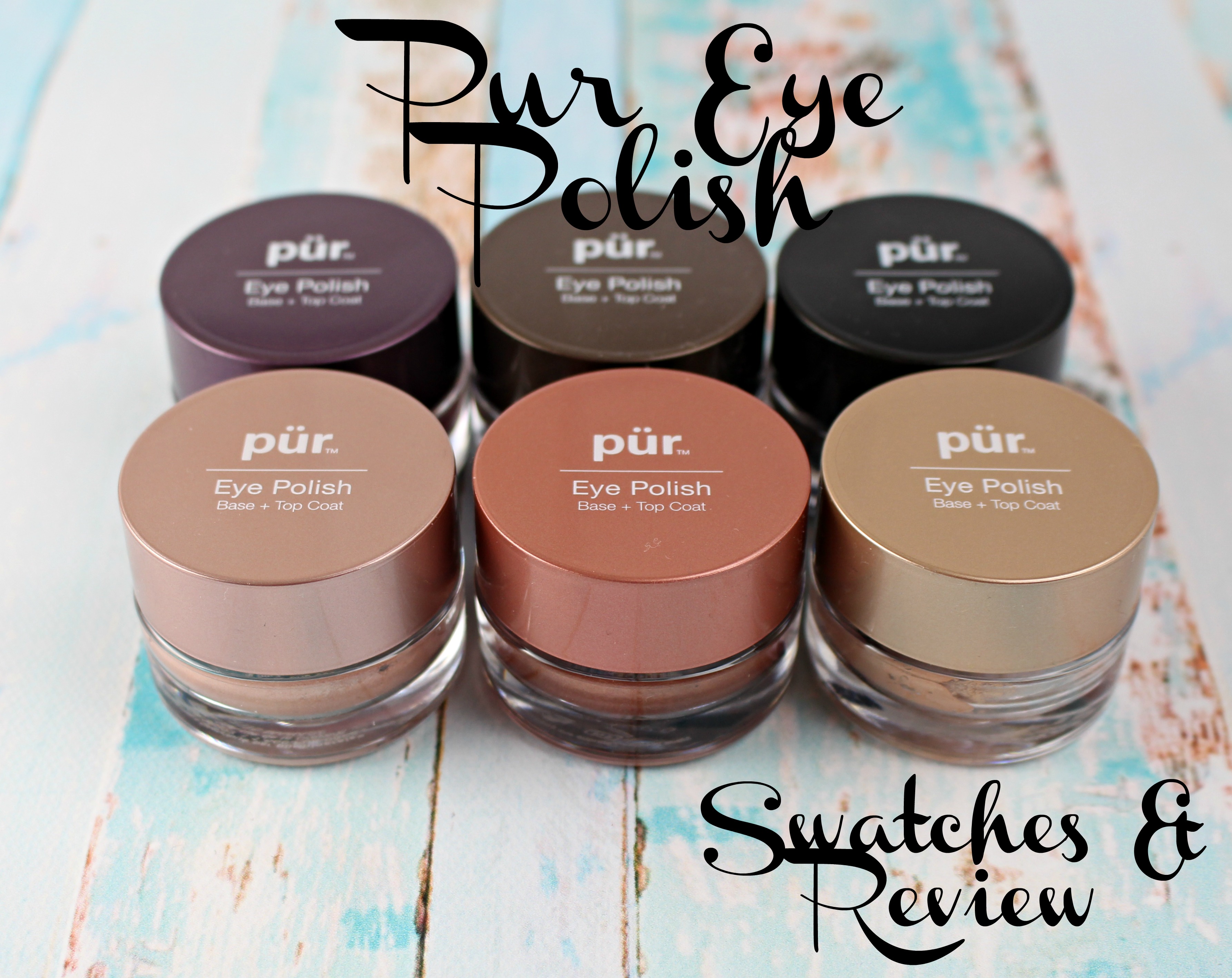 Happy almost Friday! Today I have one of my favorite new products to share with you! I recently got a very generous package from Pur Cosmetics and have been testing out a bunch of their new items (Be on the lookout for a makeup brush giveaway soon!) In the package, they included their newest eye polishes which are pure pigment eye primers and top coats. They have 6 shades available and the color range is stunning.
This pure pigment eye primer and top coat creates a crease-proof, long-wearing eye shadow base with a luminous metallic sheen. You can use these as a base for your eyeshadow or if you build the color up enough you can use them as a stand alone shadow (Which I have been doing quite often) They all come included with a smudge resistant silicone applicator that allows you to apply it to your eye with ease. The applicator is okay – It does work well but I prefer to use my finger if I'm in a hurry!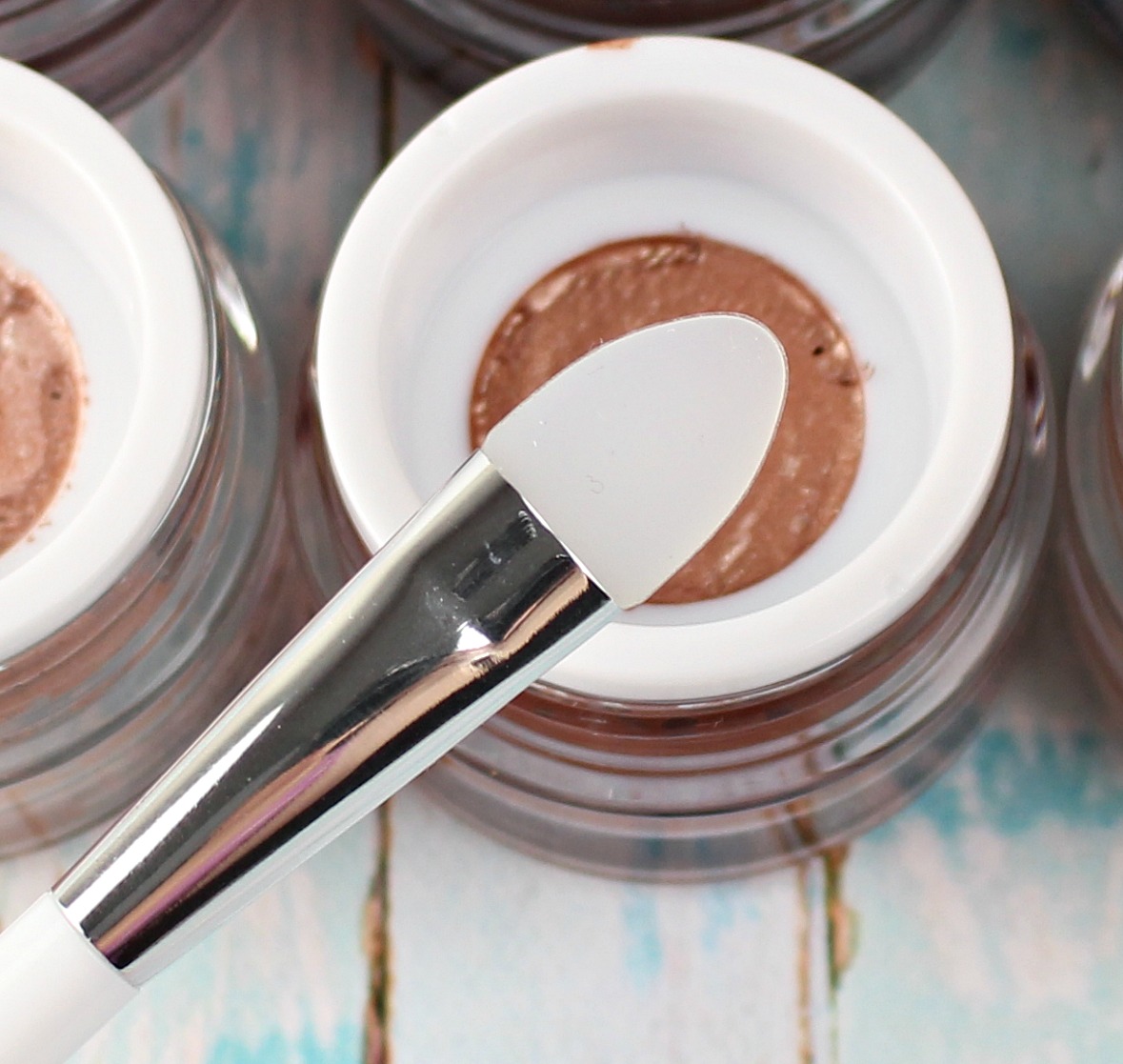 So lets' talk about the inside of the pots. The shadows are very wet but end up drying down within a few minutes or so. When you open up the plastic jar, you see a strange little mesh sponge that you can either use with the applicator or use your finger to press down and grab product. They were easy to blend out and because they are so pigmented, a little goes a long way.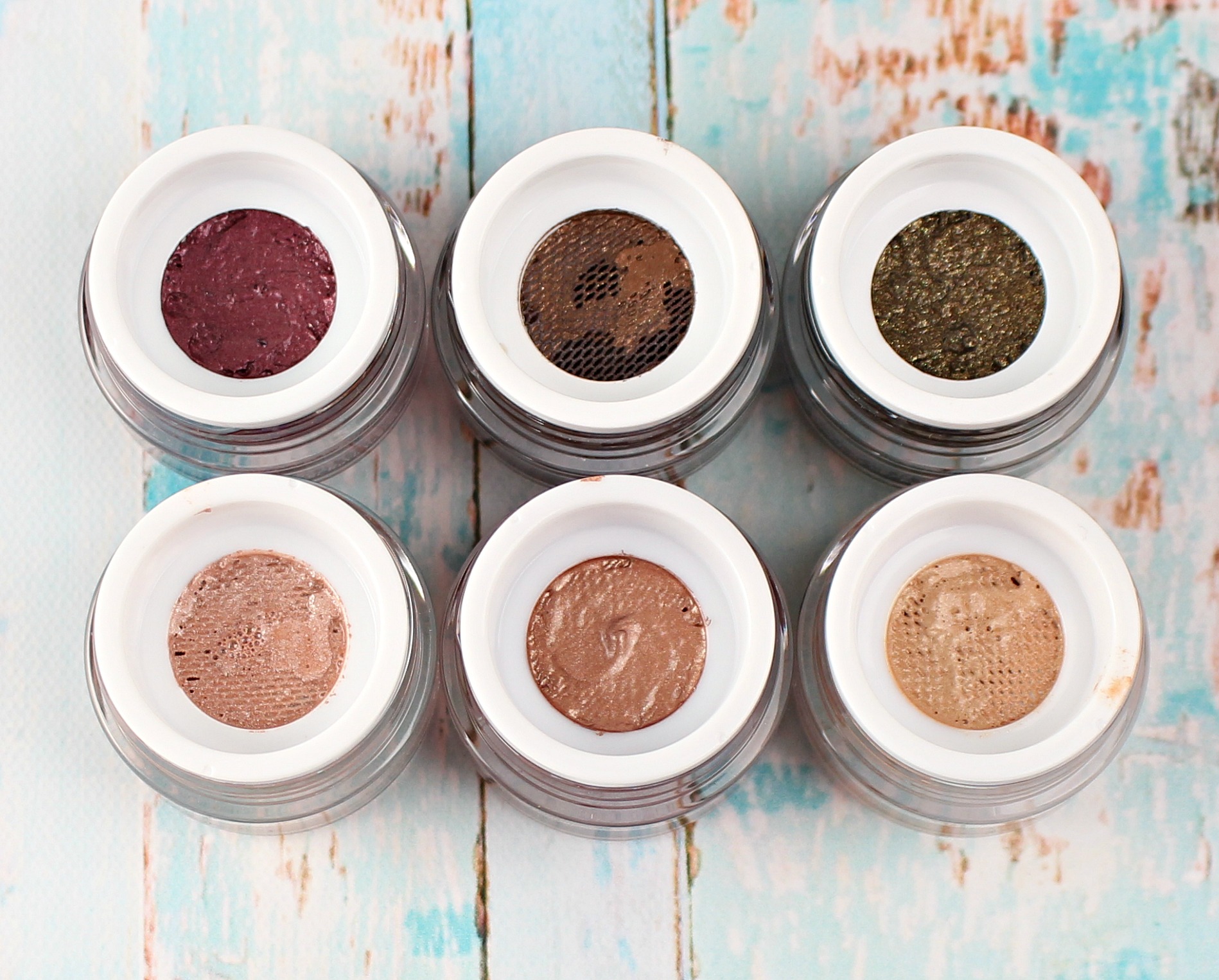 The only shade I had difficulty was Suede (Top Middle) Mine was pretty dried out and I couldn't get barely any product to come out of the pot. You can see the rest of the shades have quite a bit of product floating at the top of the mesh like sponge but that wasn't the case with this one. I'm not quite sure what happened or if I just got a dud. My advice would be to make sure you close the caps SUPER TIGHT on these or else they will be prone to drying out fairly quickly.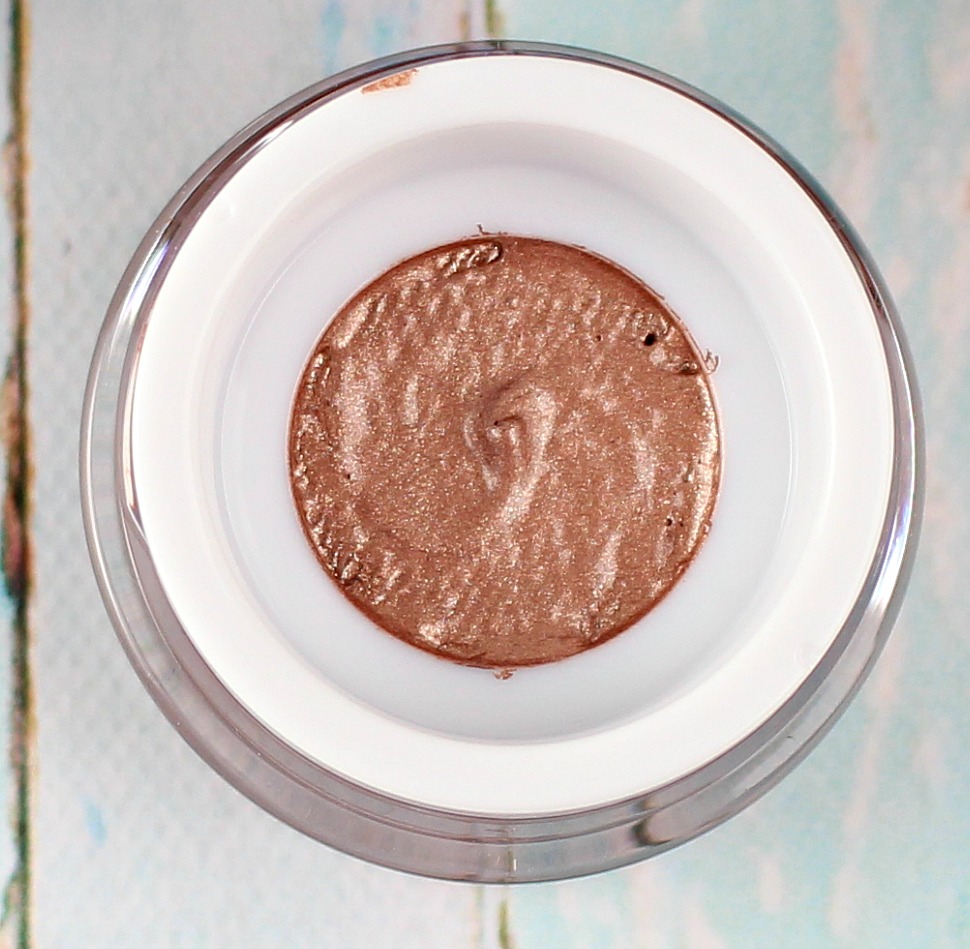 I was able to get about 8 hours of wear time with these when wearing NO primer at all and didn't notice any creasing. If you have oily lids, I may suggest wearing an additional primer underneath if you want a longer wear time.
Satin :  Light Champagne
Silk : Rose Gold
Cashmere :  Rich Gold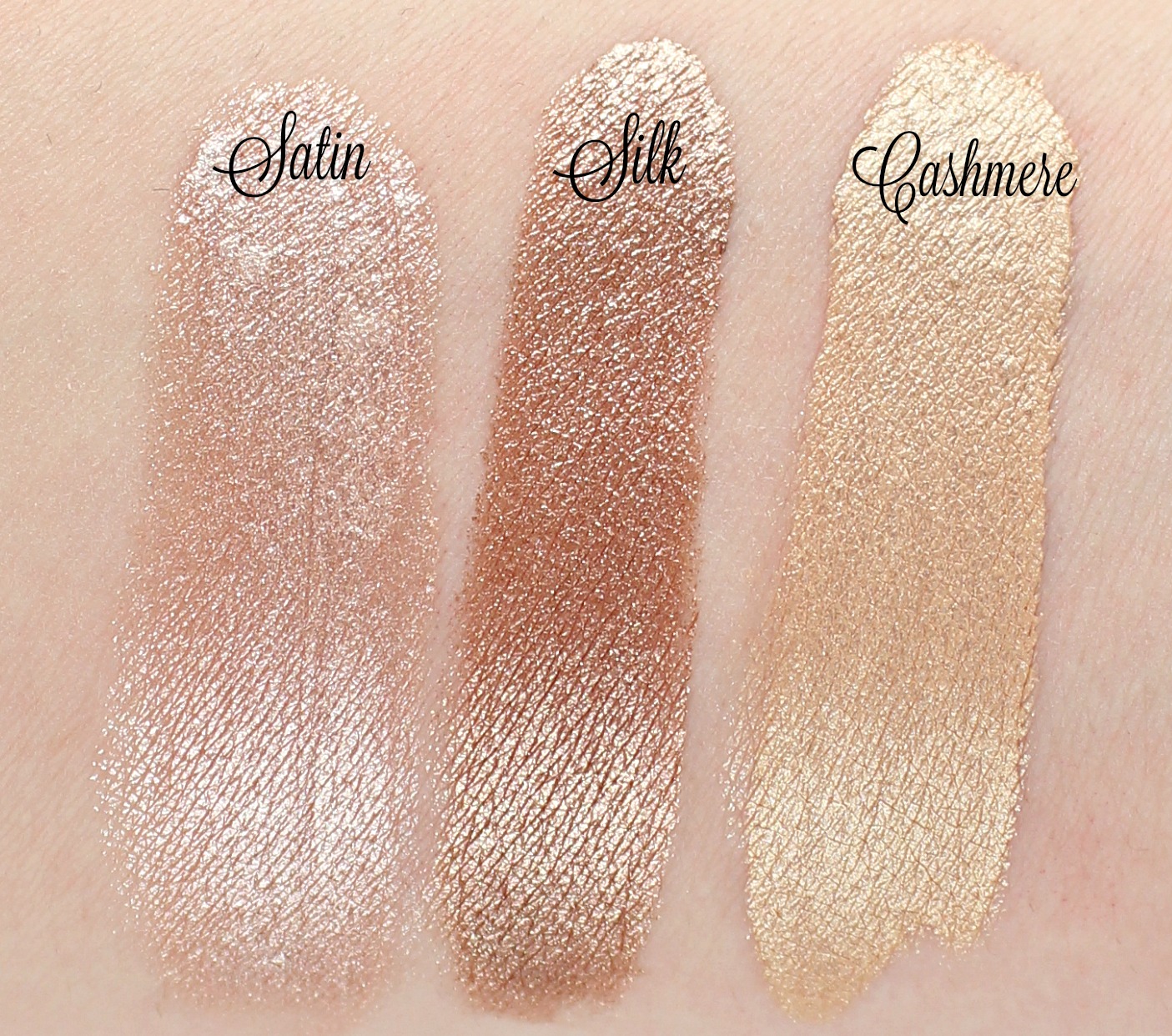 Velvet : Rich purple with golden shimmer
Caviar : Olive green with gold shimmer
Suede : Bronze with gold shimmer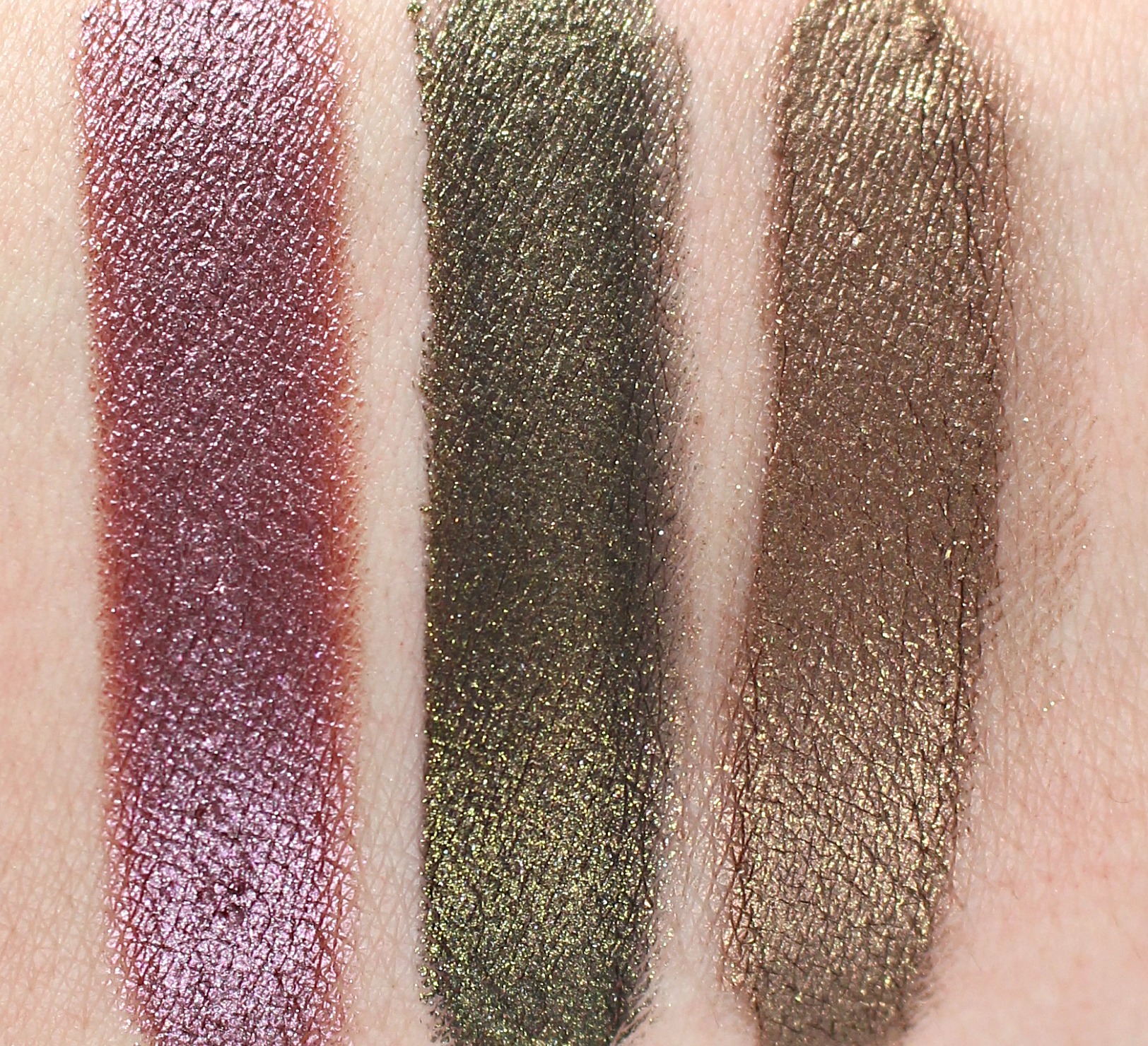 Overall, I am REALLY digging these eye polishes! They are perfect if you don't have a ton of time to apply your makeup in the morning. You can just swipe on, blend with your finger and go! Or if you want to intensify your eye look, they are awesome for bases! I am super bummed about Suede though. The shade is extremely pretty but I'm sad that it has already dried out.
Have you tried the Pur Eye Polishes? What are your thoughts?
Availability : Ulta
Price : $26 Each
Social Media : Facebook | Instagram | Twitter
*Provided for an honest review. All opinions are my own. Post contains affiliate link*