PR Sample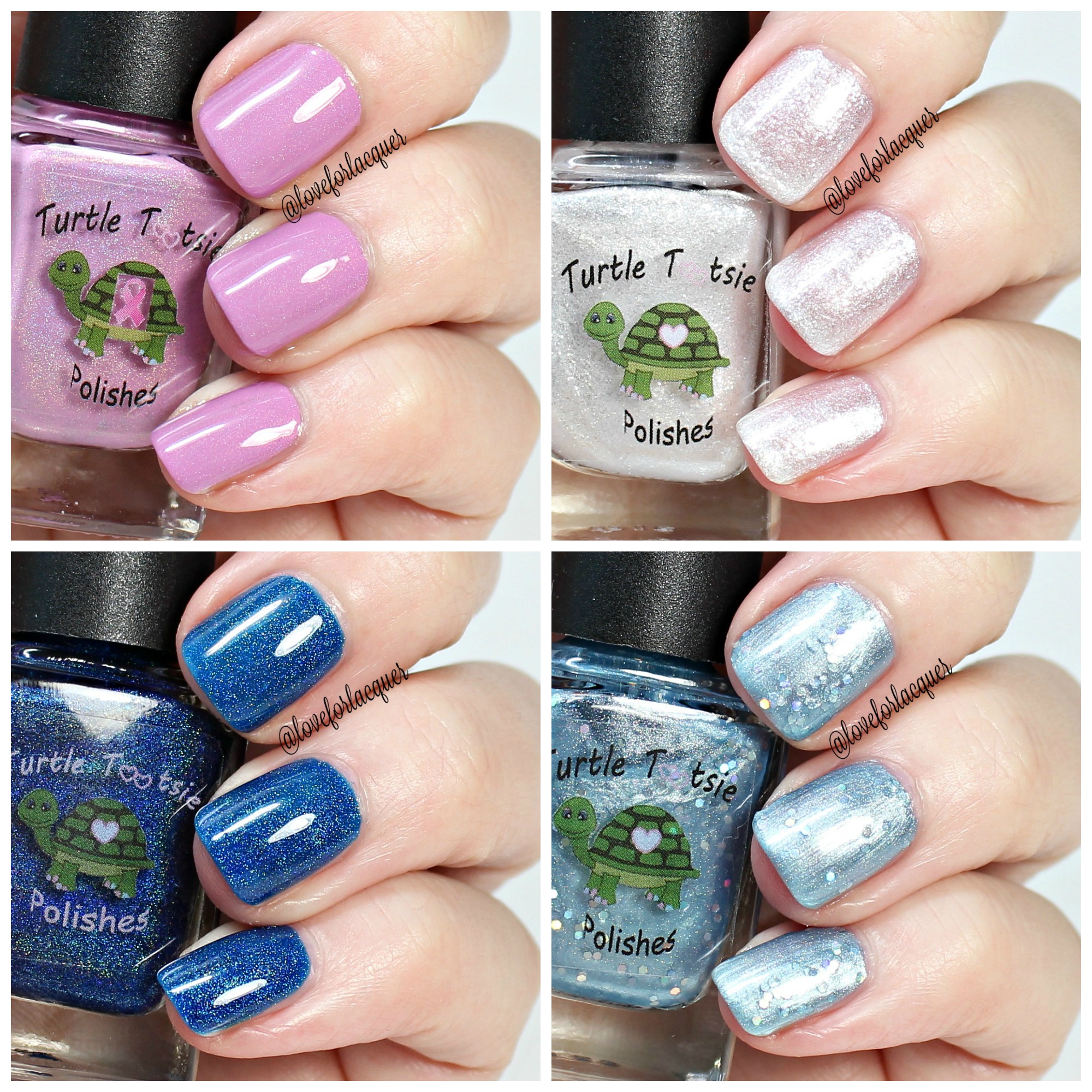 Happy Monday! You guys have NO idea how great it is to be back! If you didn't know, the company I host my blog with suffered serious attacks which caused numerous blogs to be down for over a week. Luckily, my brother was able to switch my host for me even though I couldn't log into my back end and do anything. It was a frustrating experience and caused my blog to be down for WAY longer than I would have liked. But now we are back up & running and I couldn't be more thrilled!
So today we are talking about the I Hate Winter trio collection from Turtle Tootsie Polishes and her LE Anniversary shade. All 4 of these shades are available in her shop now while supplies last! Let's take a look!
4 Years & Counting : Purple / pink scattered holo cream polish. This shade is a LE special purchase while supplies last. Chrissy created this shade to celebrate her official cancer free anniversary! 4 years & counting! Amazing! Formula was smooth and easy to apply. Photo below shows two coats plus top coat.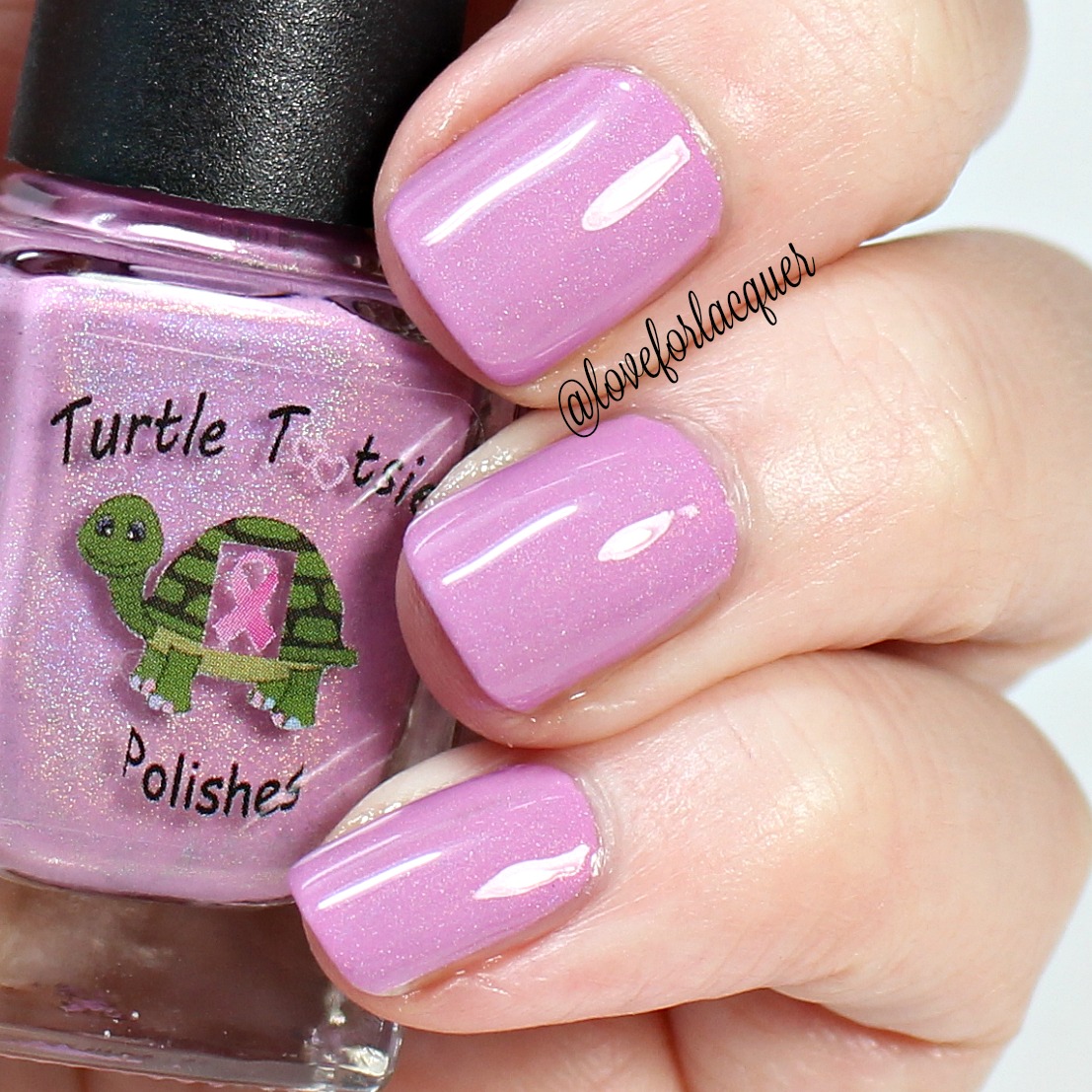 Winter Blues : Dark blue linear holo polish. This shade is EVERYTHING and one you need to pick up asap. The formula was incredible and only needed two coats.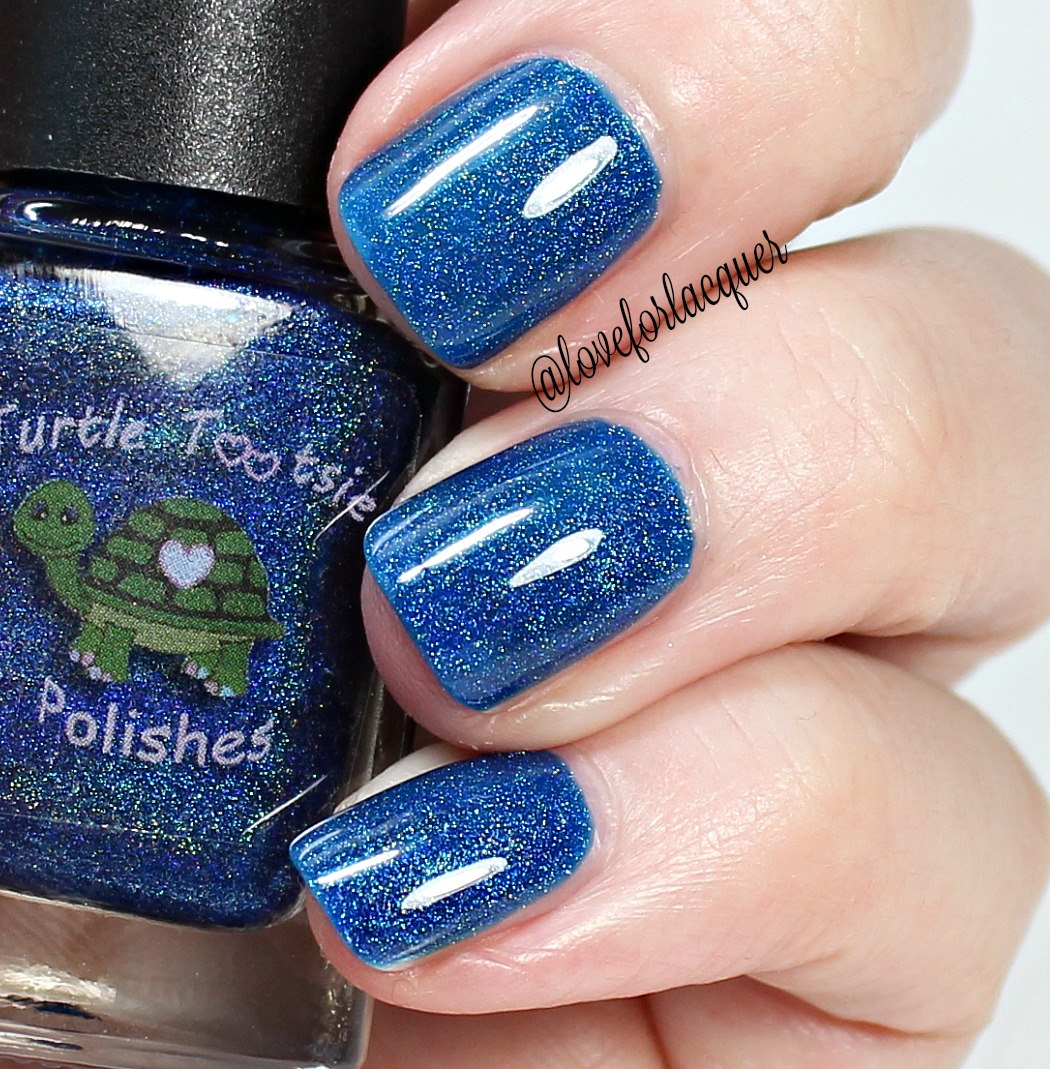 Blizzard Blahs : Shimmery, glittery snow white polish. I was unsure about this shade when I put the first coat on as it was so sheer. But after the 3rd coat I was completely in love. I would also suggest wearing this over a dark base as well! It definitely reminds me of snow and I love the finish!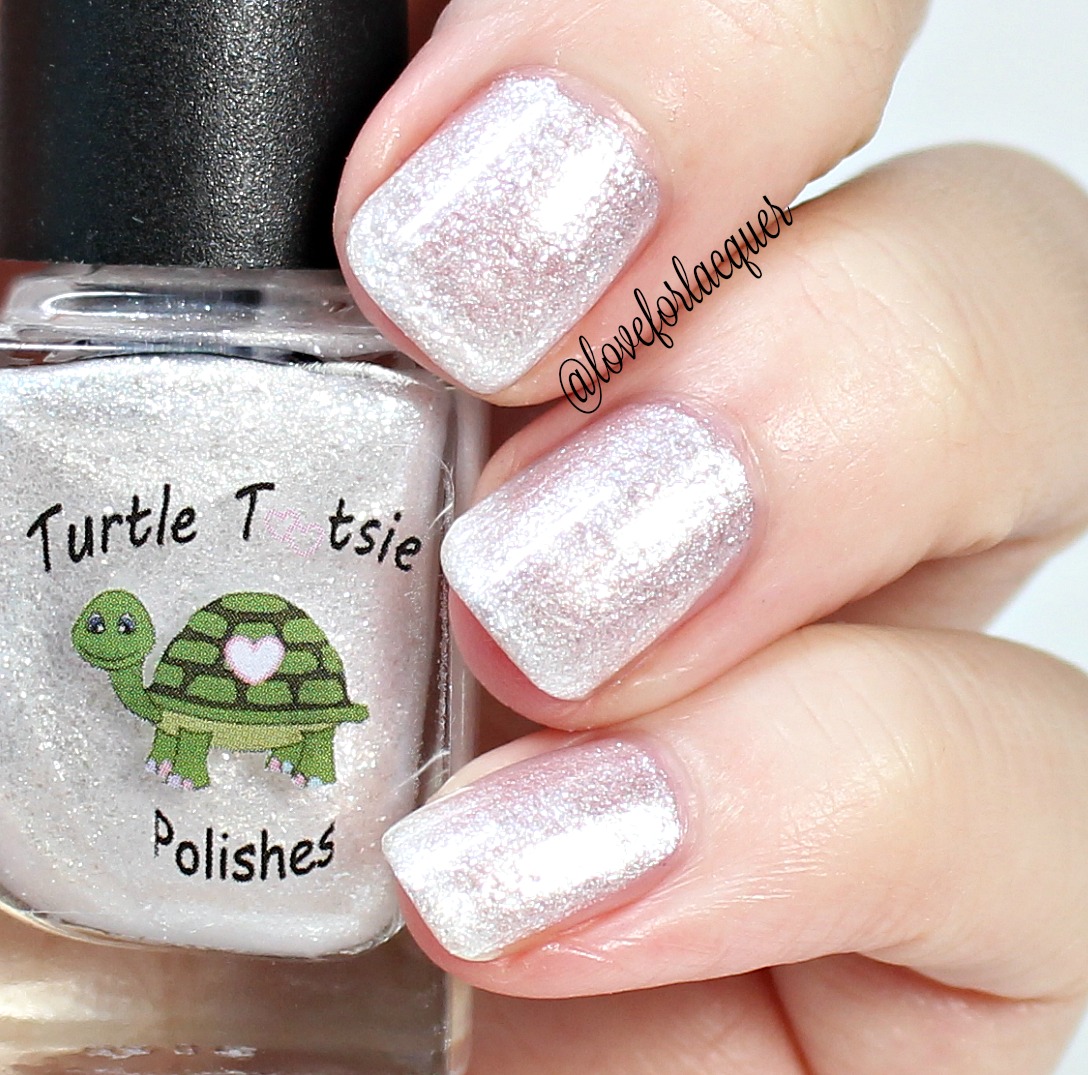 Sub Zero Chill : Light blue scattered holo with silver holo glitter. Unfortunately, this was the miss of the collection. I'm not a fan of these types of frosty glittery finishes with glitter. The formula was sheer and thin so it took quite a bit of work to get it to full opacity. I'm sure someone else will love this, but it's just not my cup of tea!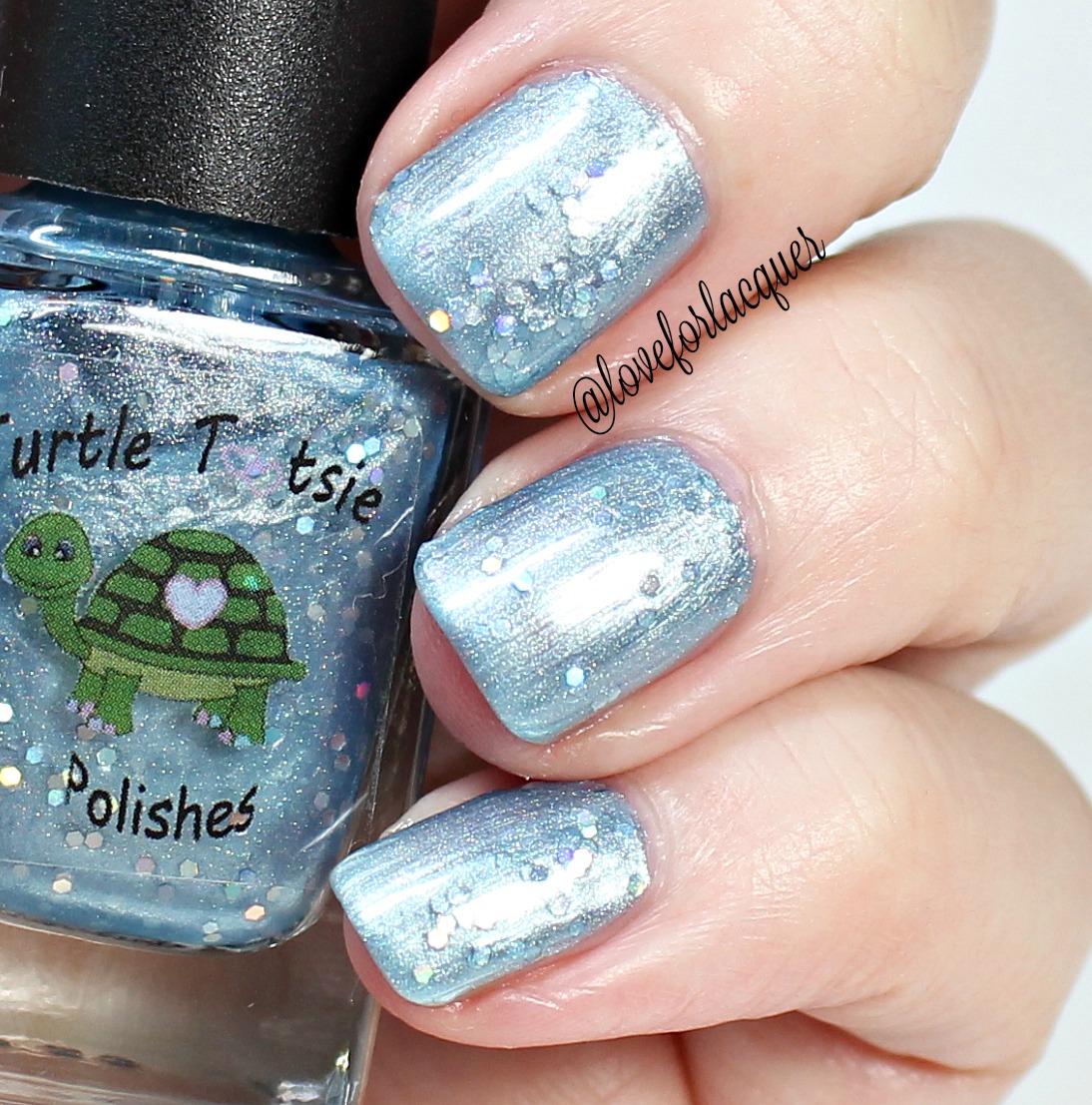 Overall, this trio is PERFECT for those of you who love holos & shimmers! Her holo shades never disappoint me so I would highly recommend grabbing Winter Blues if you can! It's gorgeous in person!
What are your thoughts? Will you be picking any of these up?
Availability : Turtle Tootsie Polish
Price : Trio : $25/ Full Size | $15/ Mini Size | Singles : $10 / Full Size or $6/ mini
4 Years & Counting : If you add this shade to the trio, it's $5 or $10 by itself for the full size. Mini can be added for $3 or $6 by itself. 
Social Media : Facebook | Instagram | Fan Group
*Provided for an honest review. All opinions are my own*