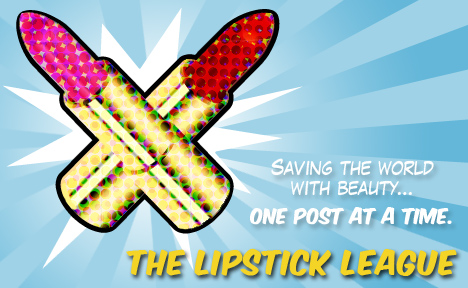 Question of the Week: What product are you most thankful for right now?
Pretty much anything that conceals dark circles and the bags under my eyes. Haha! Thank you IT Cosmetics Bye Bye Undereye!
Lipstick Links Of The Week : 
Beautygeeks – Someone suggested this Youngblood Contour Palette vs the Rob Lowe movie post be marked #NSFW. Agree or disagree?
Beauty Junkies Unite – Amber picked out a little something special to give away while Christmas shopping. Enter now to win a Kate Spade handbag and card case!
Blushing Noir – Everyone needs a little Dita in their beauty routine! Always on point, MAC Cosmetics and Dita Von Teese bring you Von Teese Lipstick; the matte tomato red of your fantasies!
EauMG – Victoria reviews one of her favorite coconut perfumes, Sage Onyx, that highlights the sultrier side of coconut.
Gouldylox Reviews – This LE palette from Sleek MakeUP is so gorgeous you'll want to grab a backup. Seriously.
Love for Lacquer – Looking for the perfect stocking stuffer? Check out these fun sets from Burt's Bees!
Nouveau Cheap – My annual Black Friday/Cyber Monday Beauty Sale Round-Up is now live, and I'll be adding to it daily as more and more deals roll in!
Olive & Ivy – Dying to see the Urban Decay x Gwen Stefani palette in action (plus a review and swatches)?! Here you go!
Phyrra – I'm bringing you UD's first celebrity collaboration, the Urban Decay Gwen Stefani Palette! See the inspiration behind each color.
Prime Beauty – is getting her feet pedi-perfect for those fancy strappy sandals this holiday season. Read her review of Amopé Pedi-Perfect Tool and get a $5 off coupon!
we heart this – Attention Taupe Lovers: Stef is getting Erika F. type type feelings from this limited edition holiday eye shadow. And if you know what Erika F. is, you owe it to yourself to click that link.
(Wondering what the Lipstick League is? Find out here.)