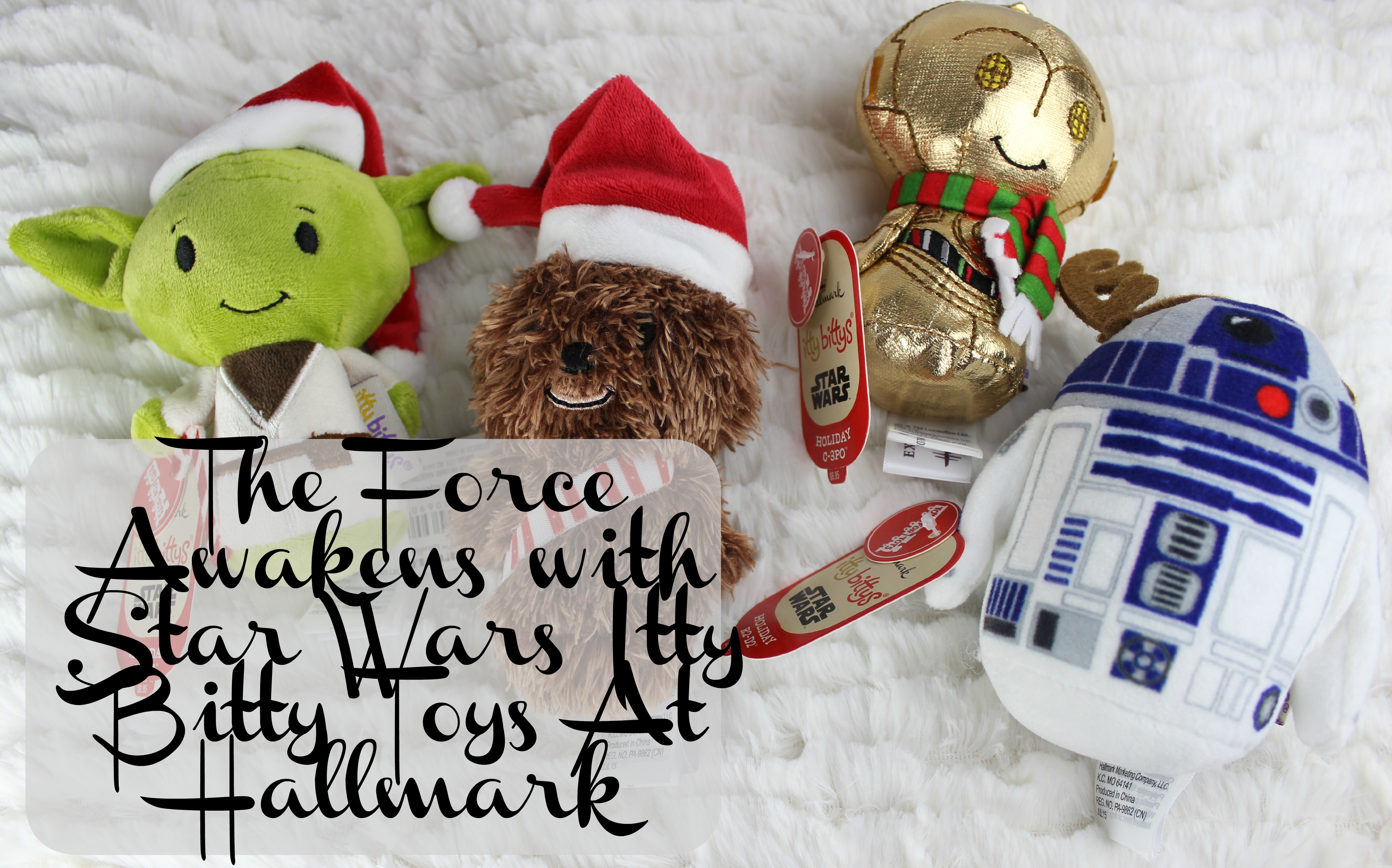 There are two things that make my 5 year old excited. Christmas &
Star Wars
. When you put the two together it's pretty much the best day ever. We had the opportunity to head to our local
Hallmark
to see all the
Christmas
goodies that are out right now and take a look at the fantastic
Star Wars
gifts & decor. From
greeting cards
to mugs, there is definitely something for every single Star Wars fan on your list. Rylan was incredibly excited about the Star Wars themed
Itty Bitty Toys
and I knew by the smile on his face, the entire collection was coming home with us.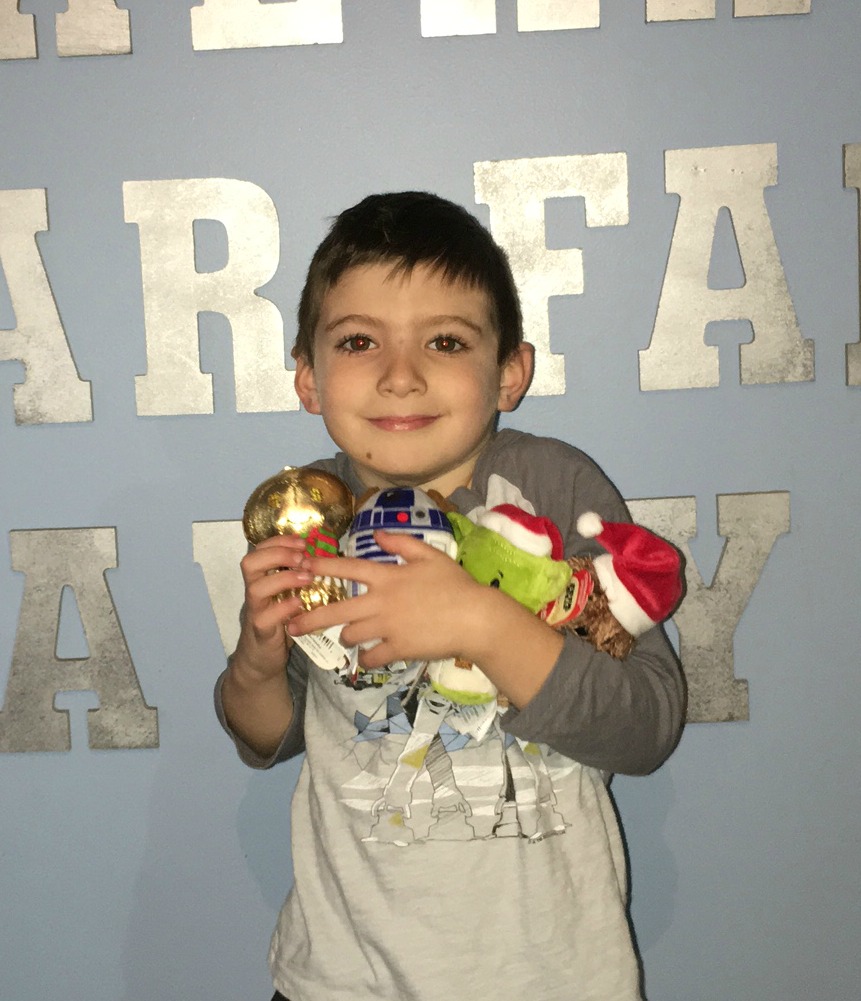 I have to admit, they are pretty adorable and I couldn't say no. (How could you possibly say no to that face anyways?!) They retail for $6.95 each and for every Star Wars Itty Bitty you purchase, Hallmark will donate $1 to Toys For Tots.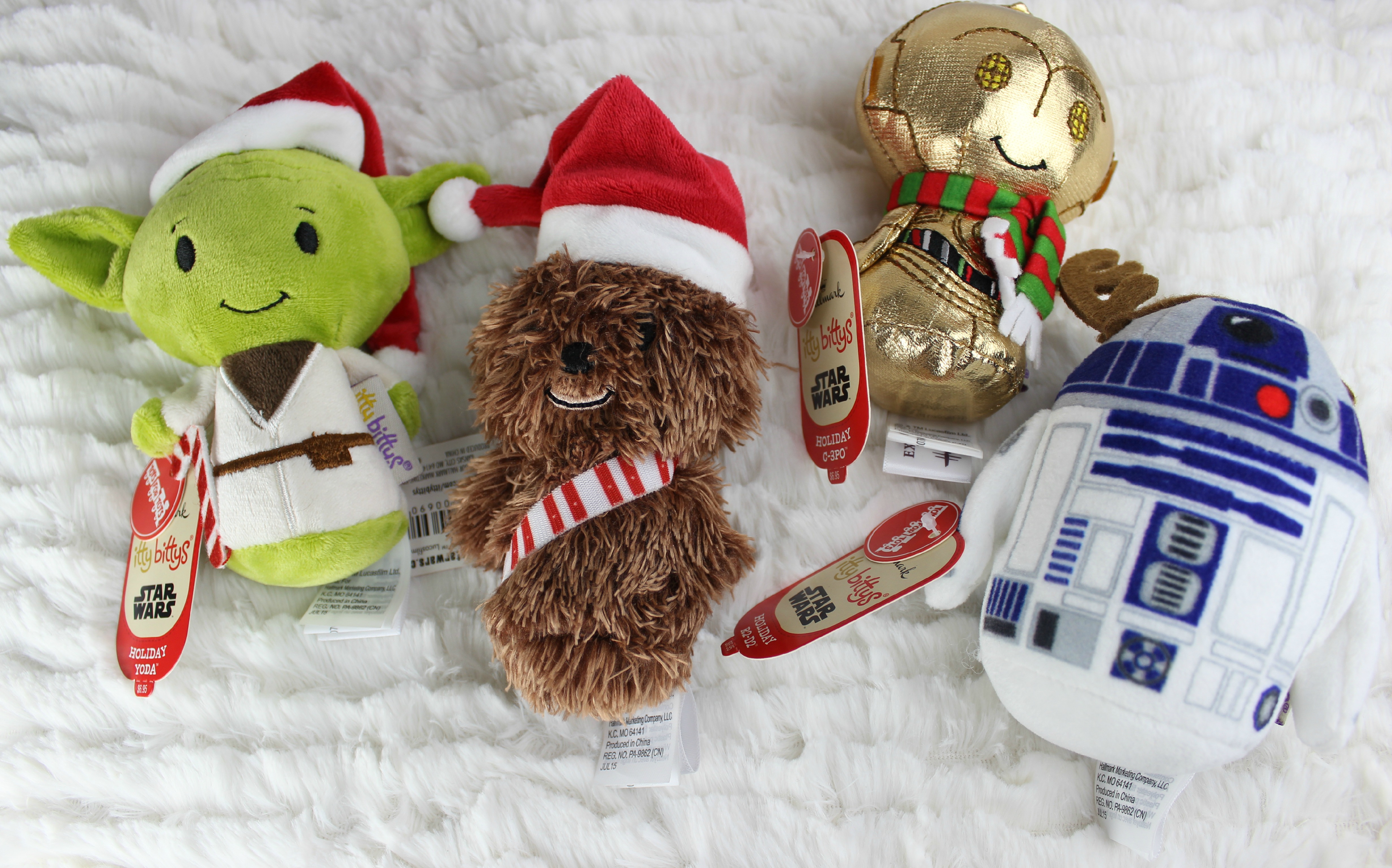 Not only is this absolutely amazing on their part, it also made for a great teaching lesson to teach Rylan all about Toys For Tots and how he is making a difference in other children's lives.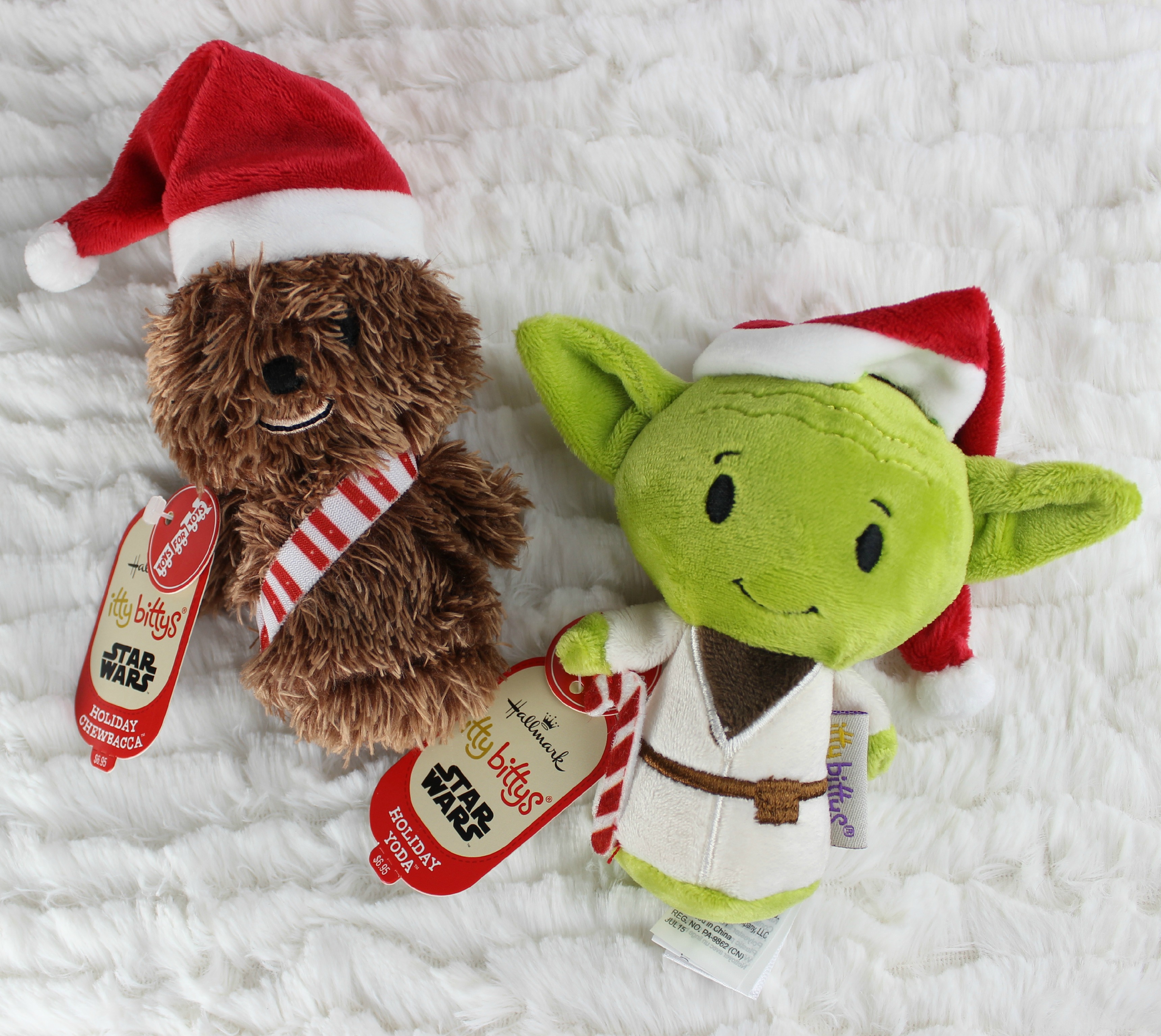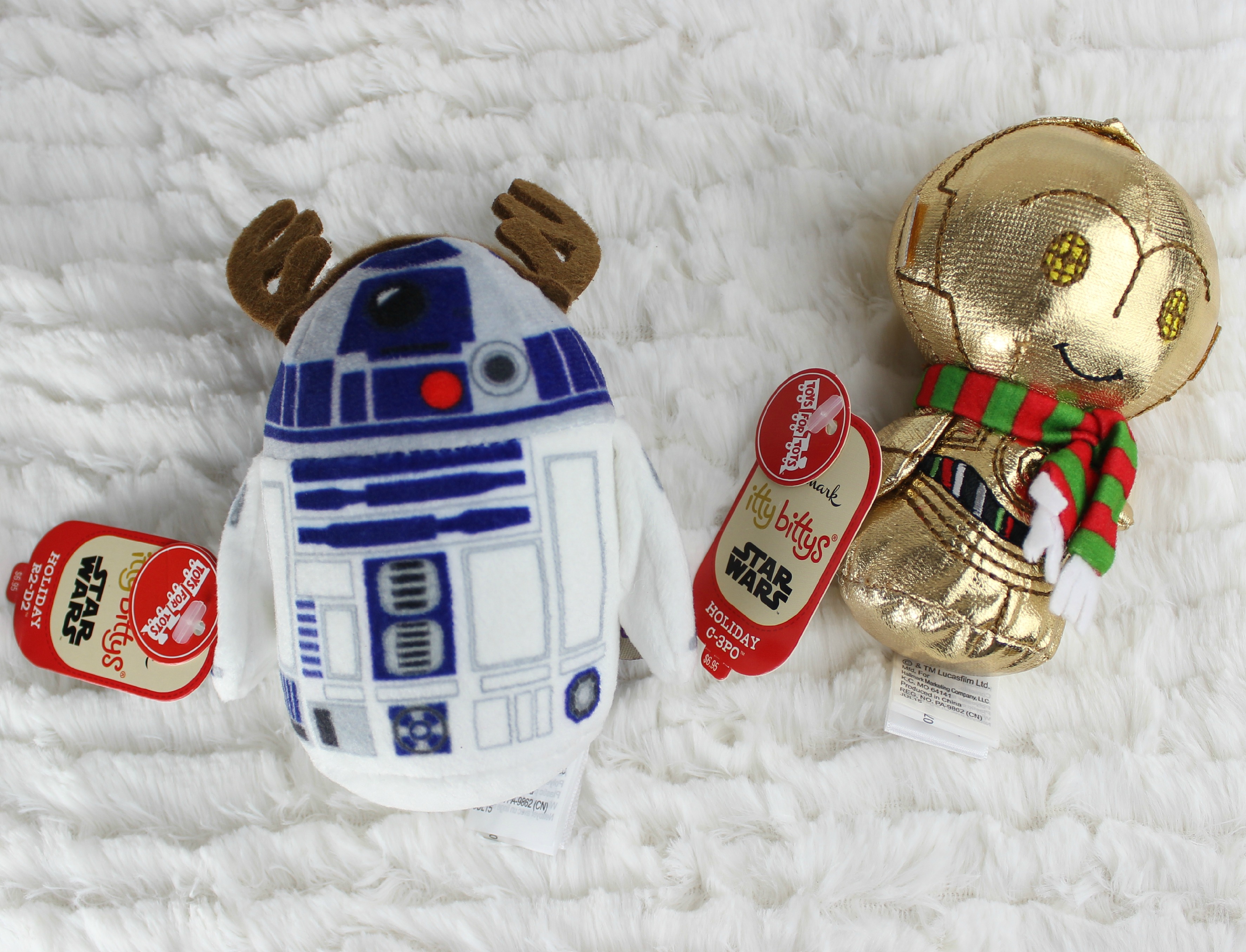 The very nice woman at Hallmark also showed Rylan the Death Star Snowball and once he found out it made noise, it was in our basket.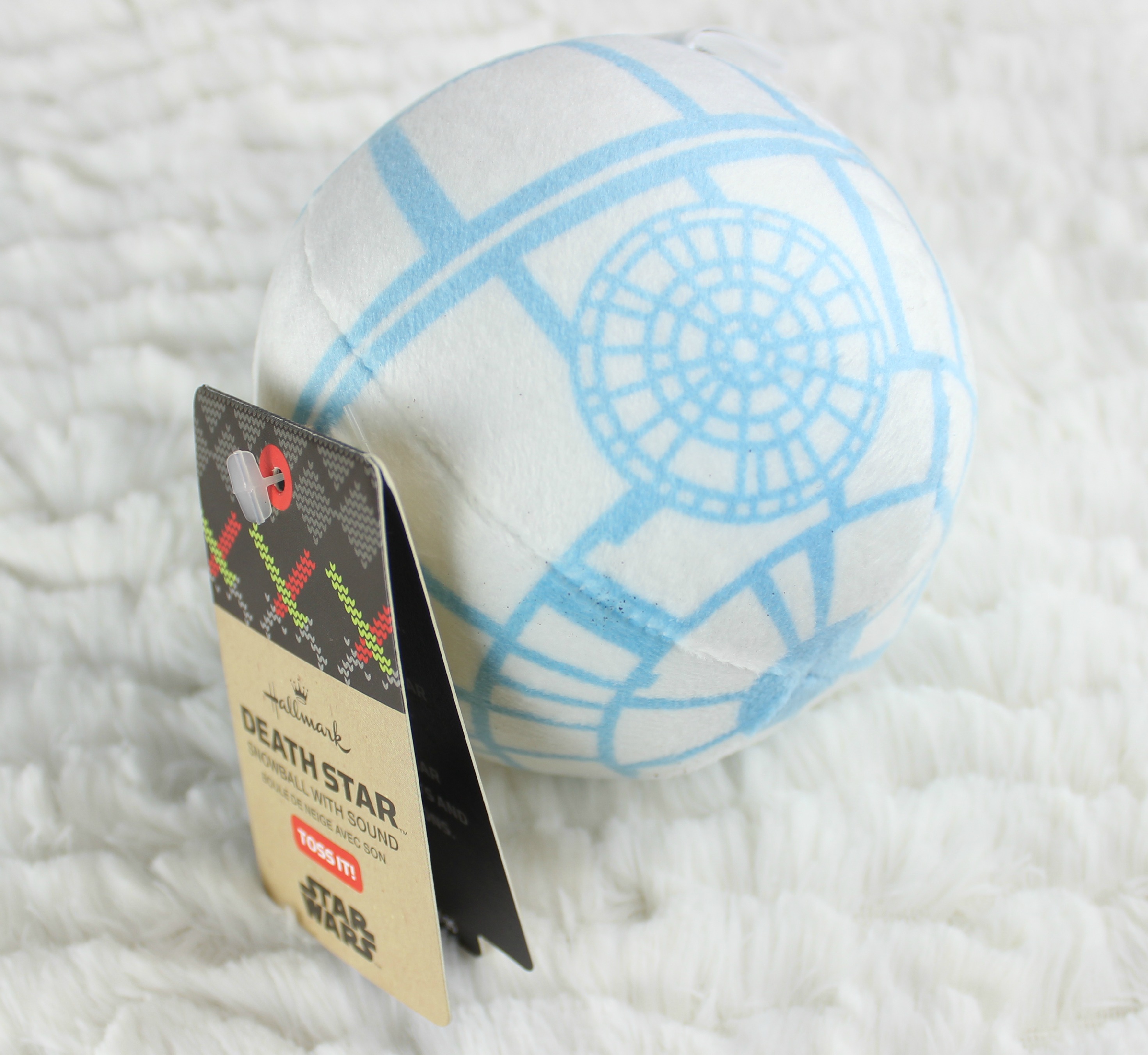 Of course there are a TON of other Star Wars goodies at Hallmark and I had to stop myself from buying everything! Check out the video below of Rylan unboxing and talking about all of the Star Wars Itty Bitty toys! (He is a bit under the weather and was SUCH a trooper for wanting to film this video)
Will you be heading to your local Hallmark to pick up any Star Wars decor? What's on your list? Thank you Hallmark for bringing so much cheer in our home this season!