PR Sample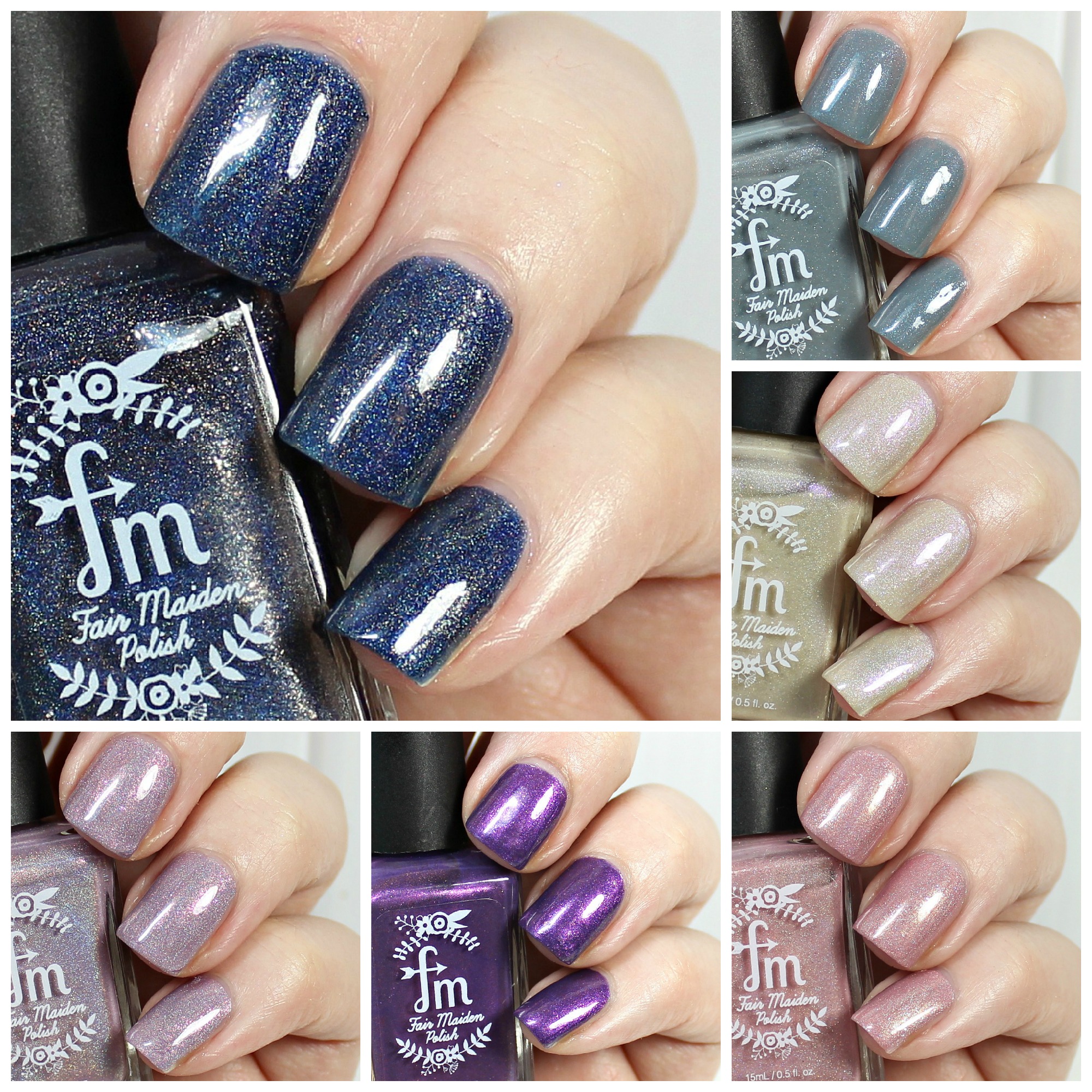 Happy Wednesday! Today I have the Winter collection from Fair Maiden to share with you titled Winter At Dusk. This collection was inspired by the tranquility of a winter sunset. The colors & beauty to be seen in a winter sunset are like none other & under appreciated by those of us who like to remain huddled indoors.  Fair Maiden captured the colors perfectly with these 6 shades and I am so thrilled to be showing them to all of you! This collection will be available beginning tomorrow, Thanksgiving Day, at 9pm CST. There are also some very exciting promotions going on such as 25% off all purchases and when you buy the full Winter At Dusk collection, you will receive a FREE Limited Edition Holiday 2015 shade. This promotion goes from Thursday, November 26th – Monday November 30th. (No promo code necessary) I have a feeling these will set out like CRAZY so be ready! Let's take a look at the collection!
Afterglow : Light lavender shade that is soft, subtle and full of holo. Finished with pink shifting micro flakes aka the "afterglow". Photo below shows two coats.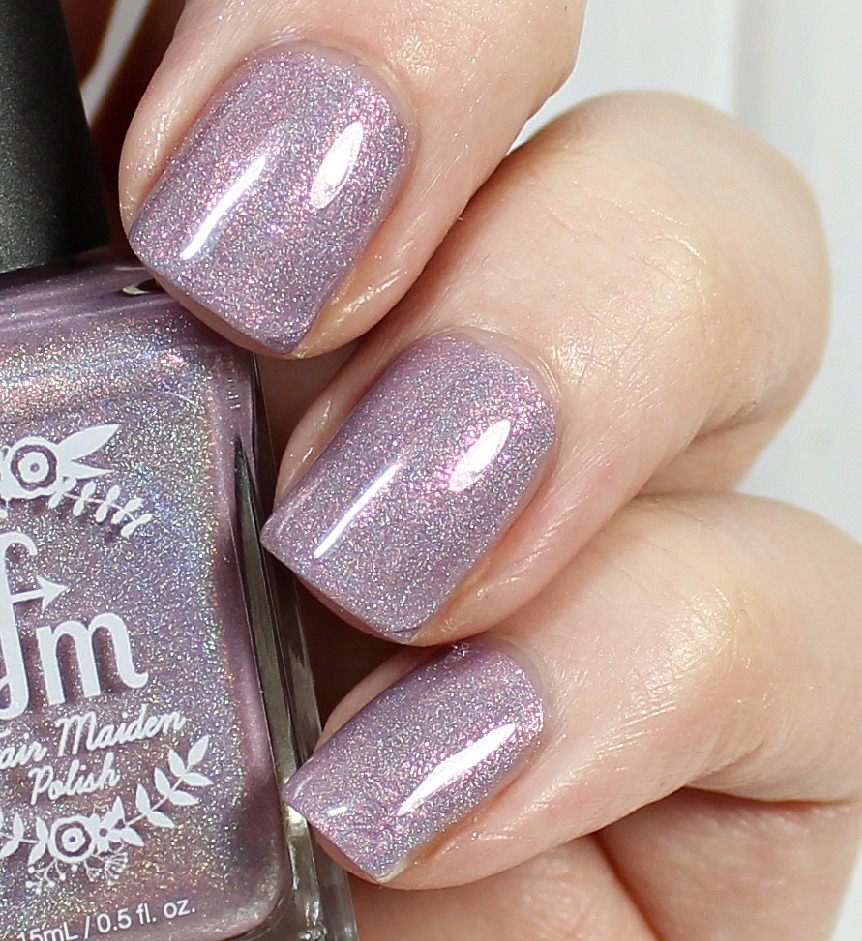 Fire Frost : Light champagne with subtle scattered holo. The fire in this frost comes from a violet orange flash finished with red- orange color shifting micro flakes. Photo below shows two coats.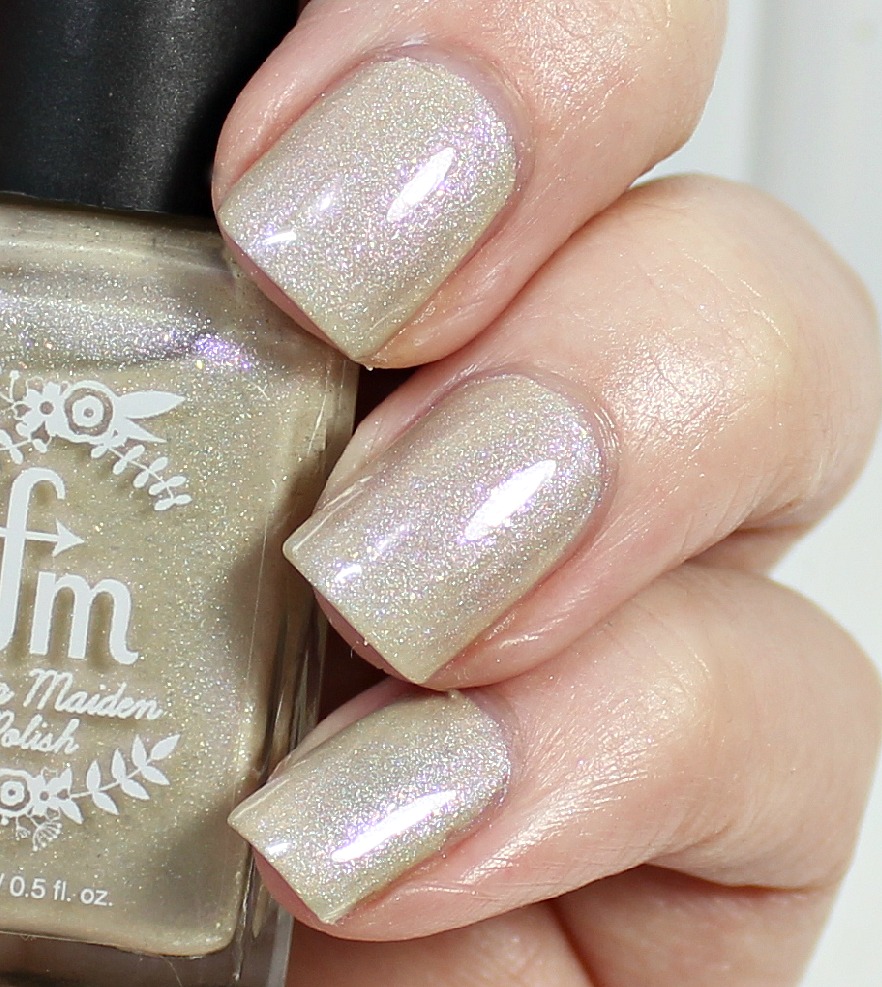 Ice Petals :  Light blush pink with green sparkle, blue-violet-red color shifting iridescent micro flakes finished with icy shimmering silver flakes. Photo below shows two coats.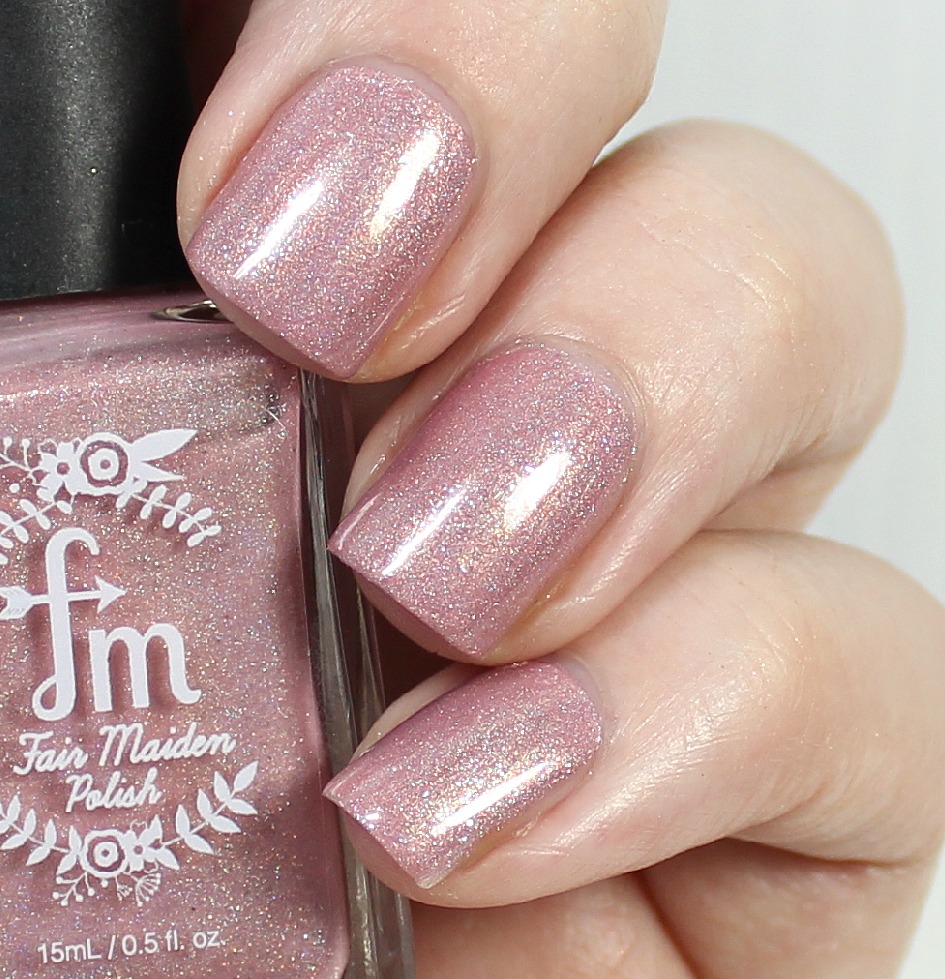 Snow Jewel : Dense, cool, medium purple with red-violet shimmer and lavender gold micro flakes. Photo below shows two coats.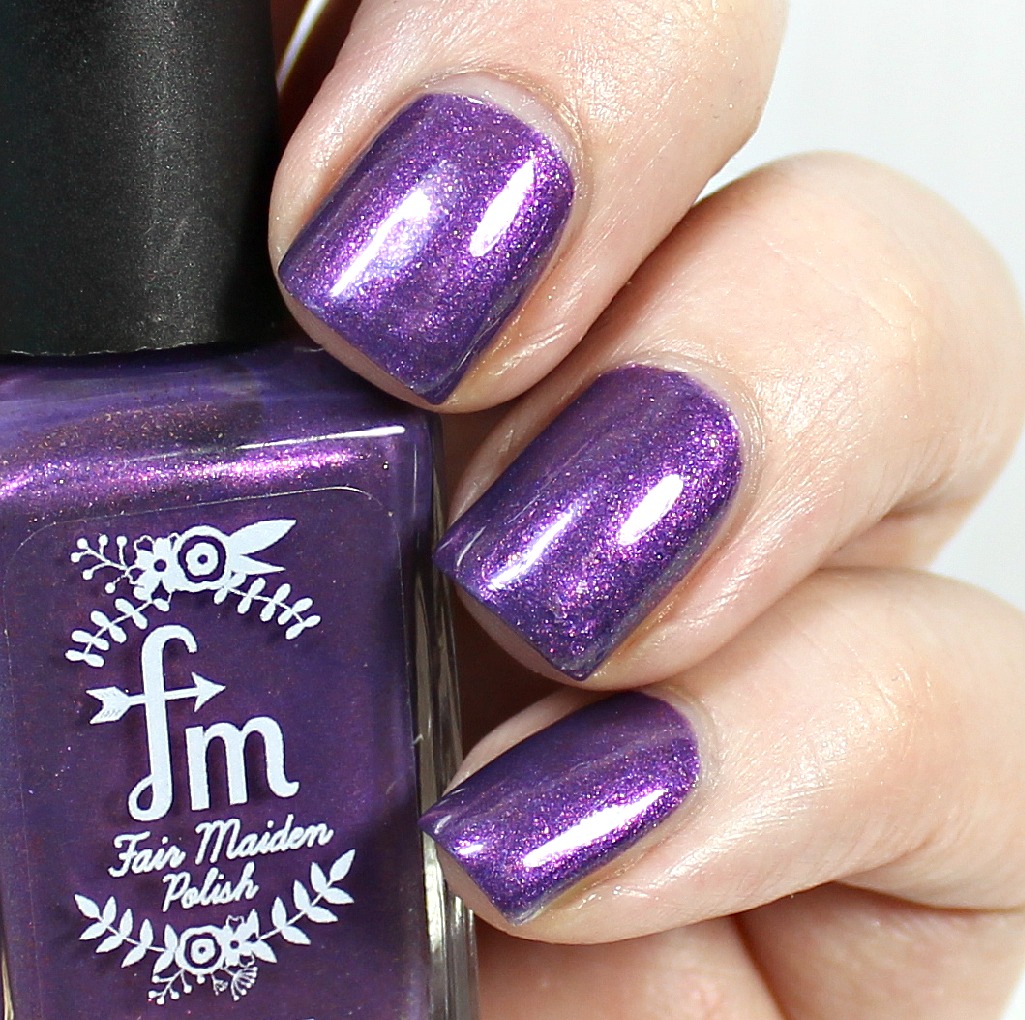 Starry Night : Midnight navy blue holo with golden flakes. Photo below shows two coats.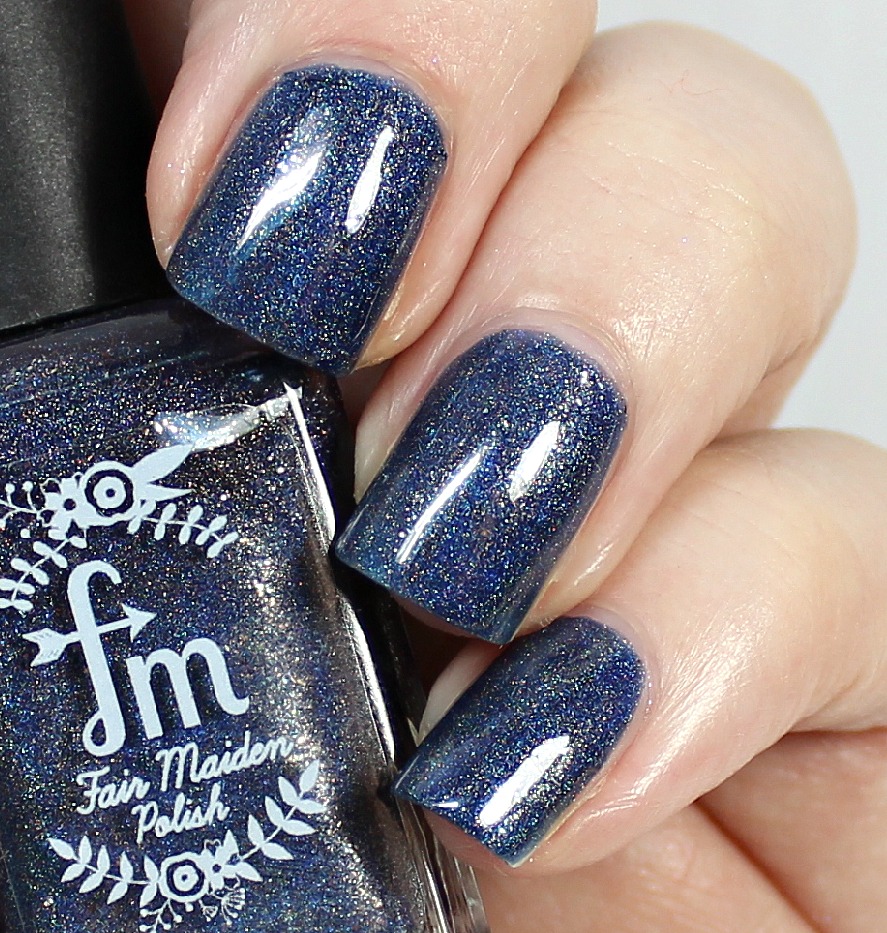 Winter Moon : Medium gray with low density holo, blue flash and blue green sparkle. Photo below shows two coats.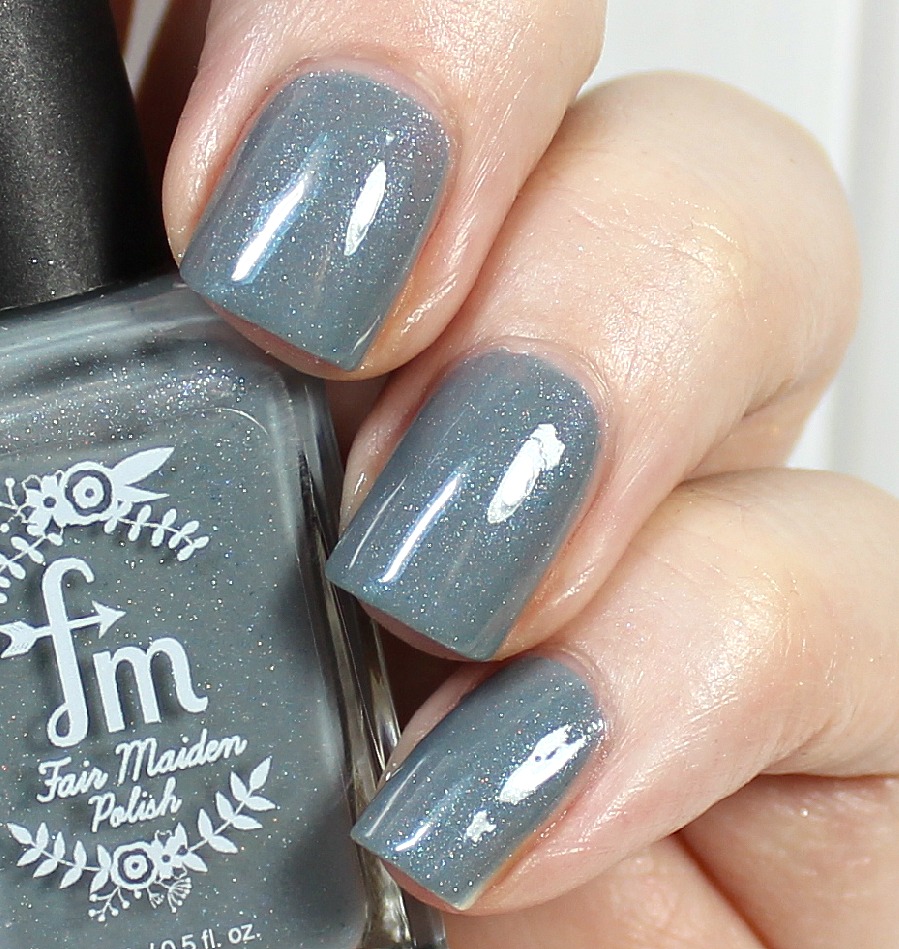 So what do you think? Will you be hitting that refresh button tomorrow to snag this collection? Fair Maiden once again has come out with a stunning & gorgeous collection. Their formulas just keep getting better and better as well as their shades. They have truly impressed me and will continue to be one of my all time favorite indie brands!
Don't forget to take advantage of the amazing 25% off promo and snag your LE Holiday 2015 shade! Can't wait to see your swatches!
Availability : Fair Maiden
Price : $60 (Full Collection) | Discounted : $45
Social Media : Facebook | Twitter | Instagram | Fan Group
*Provided for an honest review. All opinions are my own*