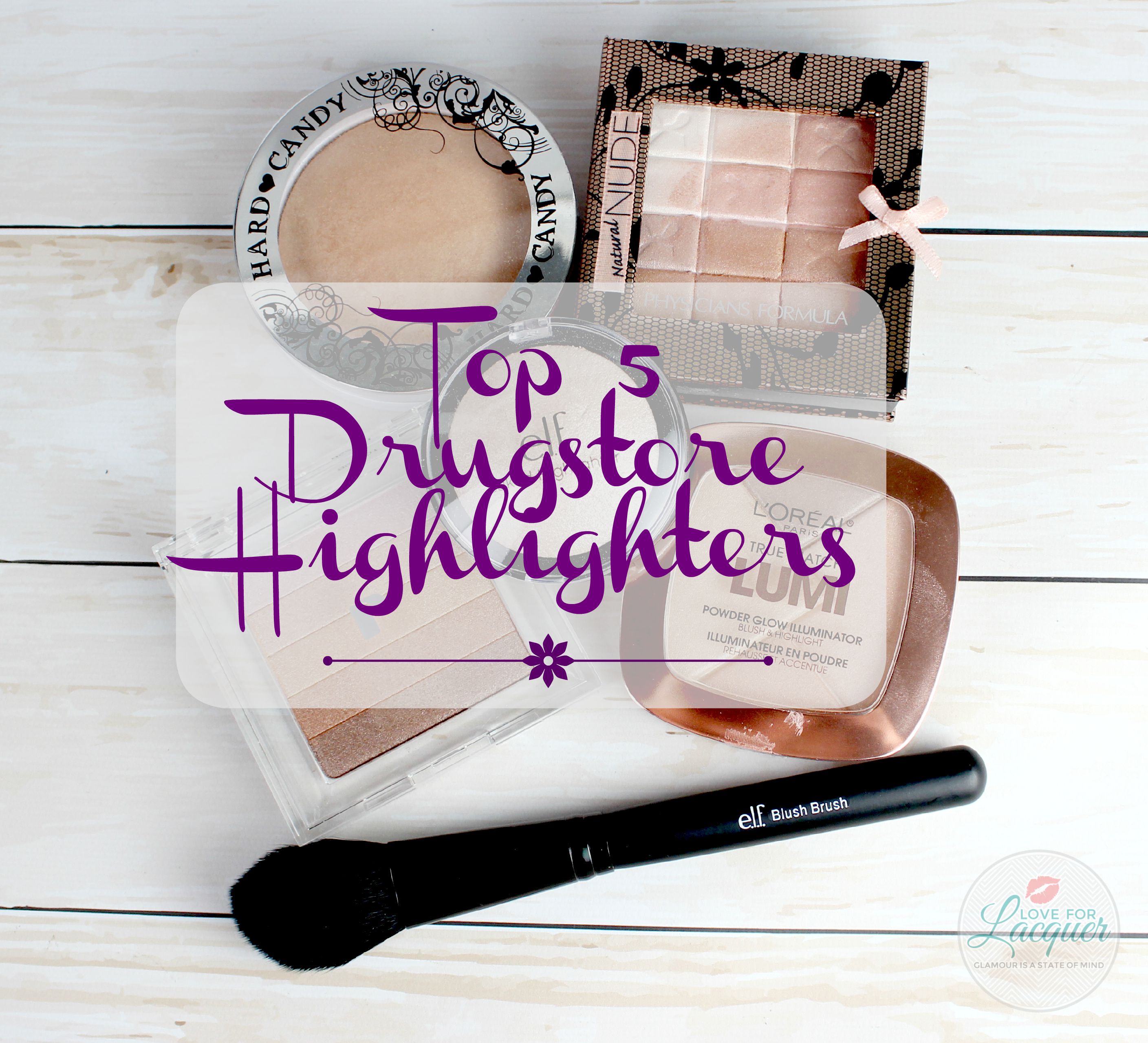 Even though Summer is coming to a close, there is no reason to leave that amazing glow behind as well! Today I have 5 incredible drugstore highlighters that will make you glow no matter what season it is! (And did I mention they are ALL affordable?!)
ELF Moonlight Pearls : If you don't have this in your collection, run out and get it NOW. It will most likely be the best $3 you have ever spent. It is one of their best sellers and can be used wet or dry. The glow that this baby gives you is out of this world!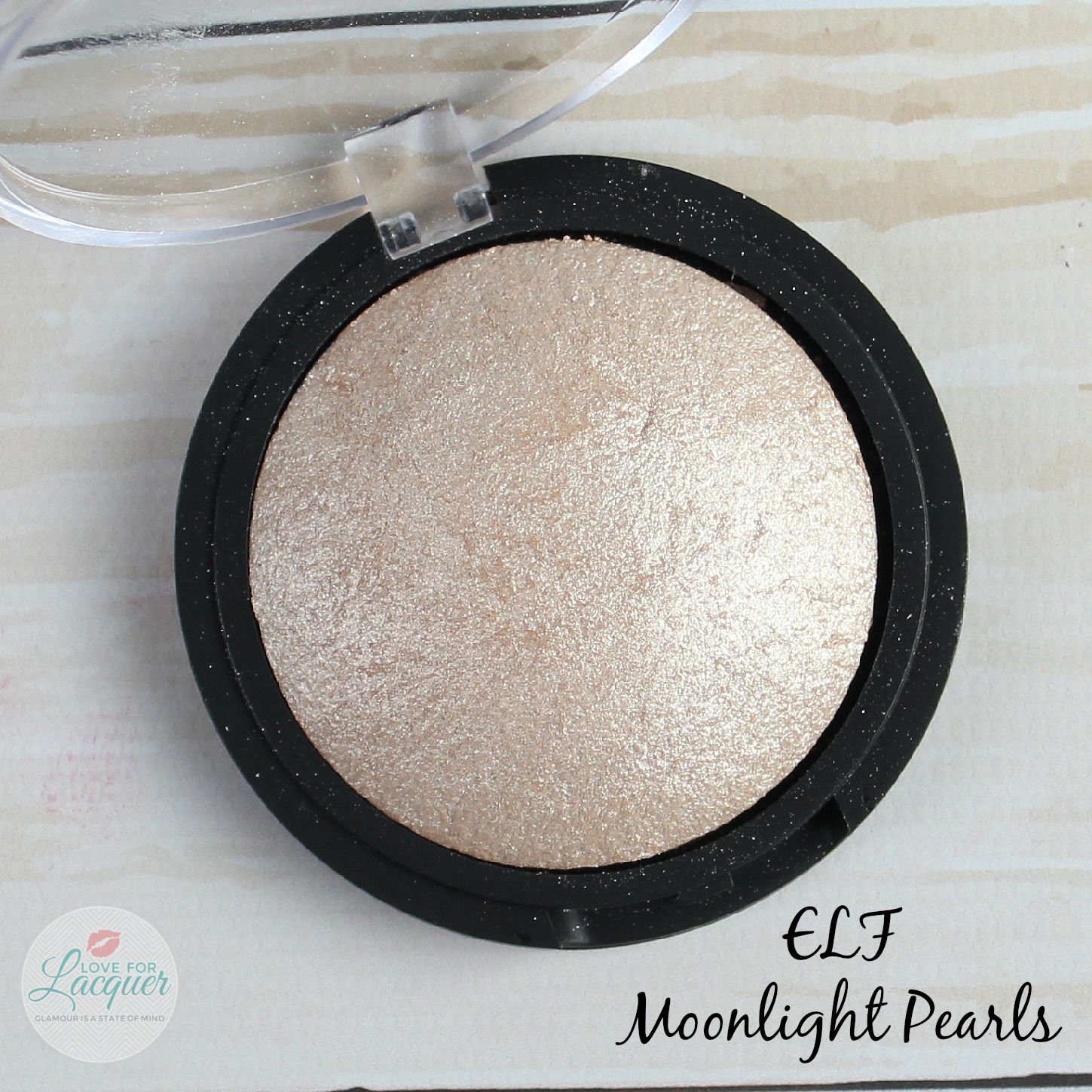 Hard Candy – Tiki – Even though this is marketed as a bronzer, it is definitely a highlighter on me. Tiki was one of the first Hard Candy products I ever purchased and it barely looks like I made a dent in it.  It gives you the prettiest golden sheen on your face!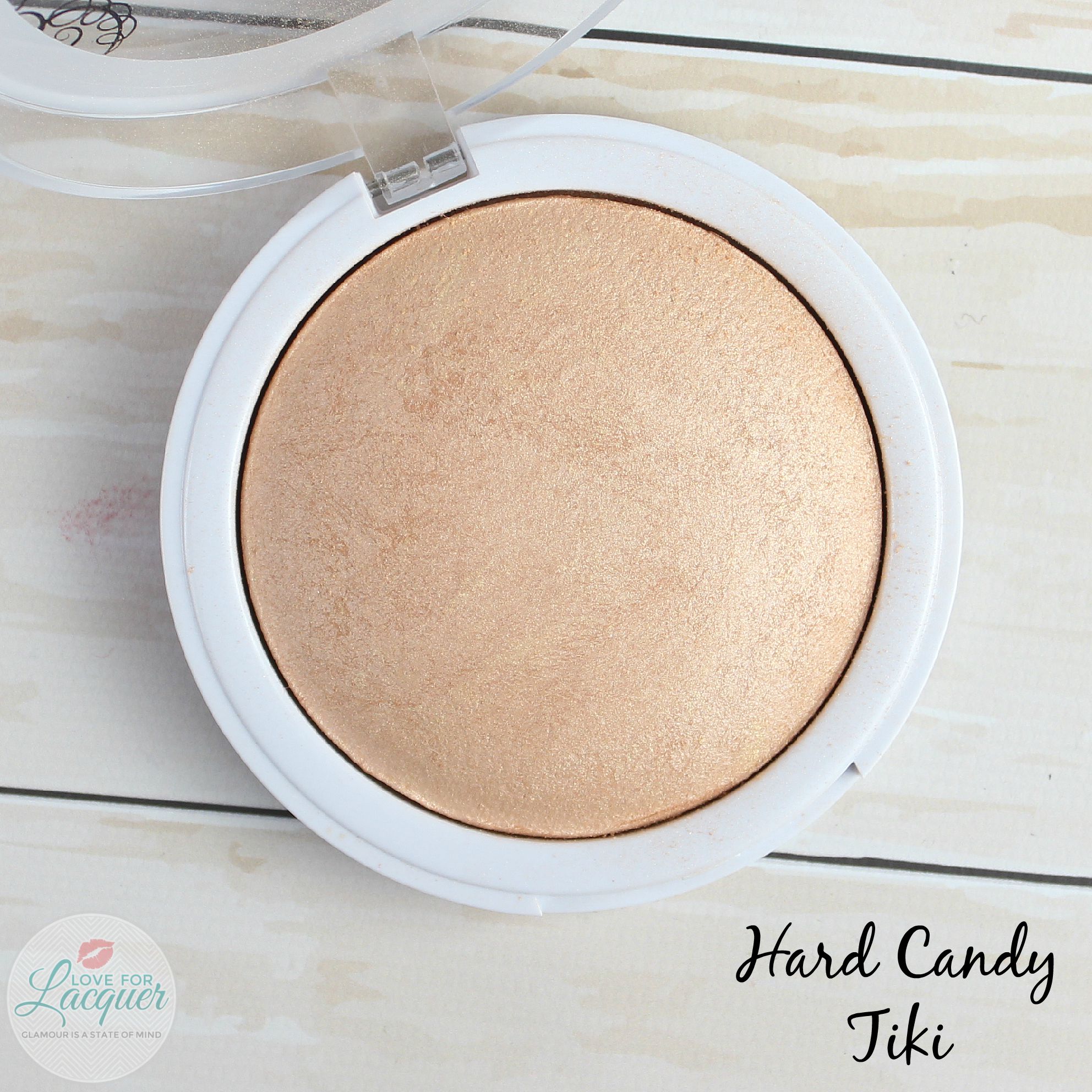 L'OREAL True Match Lumi Illuminator in Golden – I'm not sure why these aren't getting great reviews, because I think L'OREAL nailed it with this one! I do own all 3 & Golden is by far the best one. I tend to mix the 3 champagne shades and lightly swipe on my cheekbones. Unbelievable glow!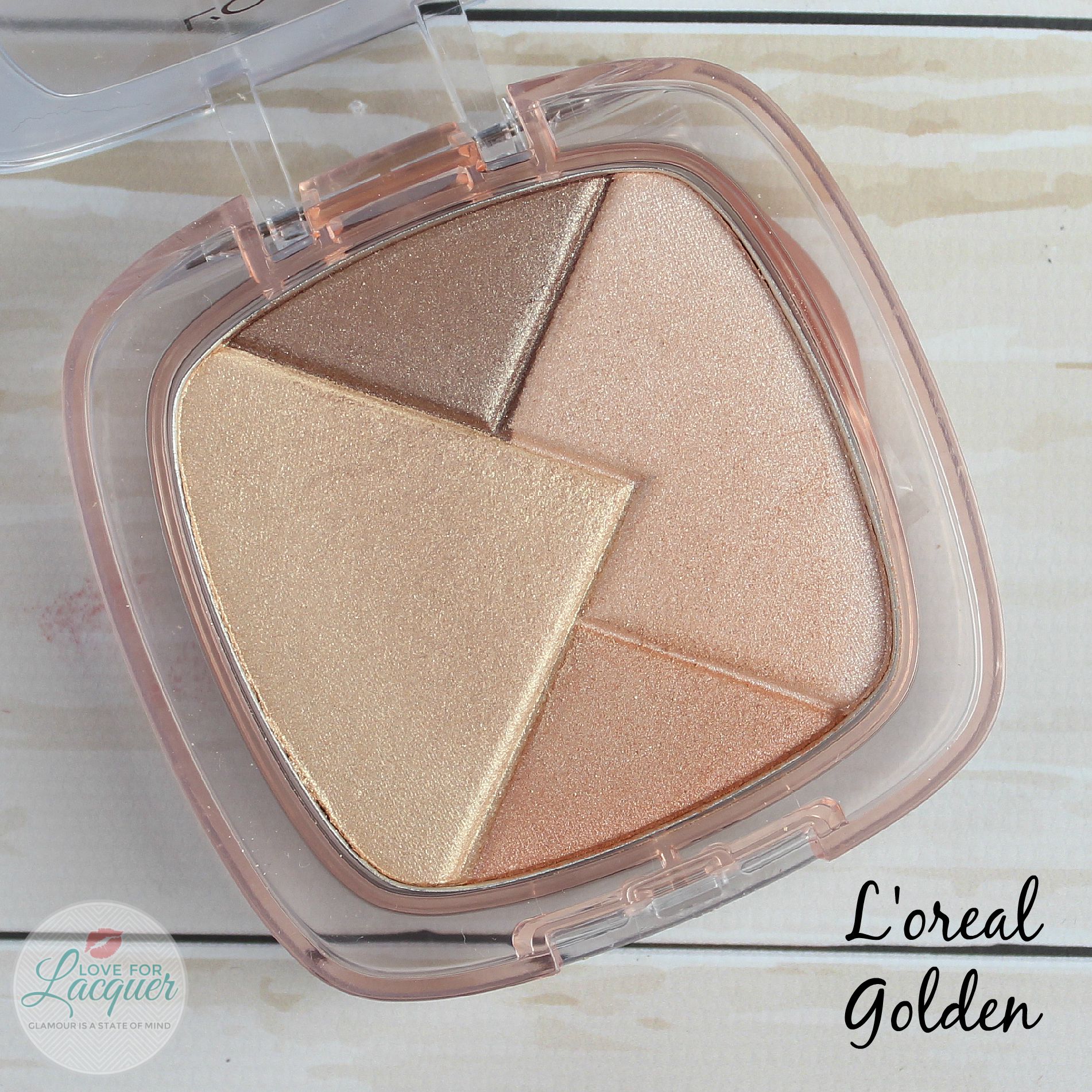 Physician's Formula Shimmer Strips in Natural Nude – The Shimmer Strips from Physician's Formula will make you glow like J.Lo! This is another one where I tend to swirl my brush around and pop it on my cheekbones and on the bridge of my nose. This one will give you more of a pink glow while the others I shared with you are more gold & champagne.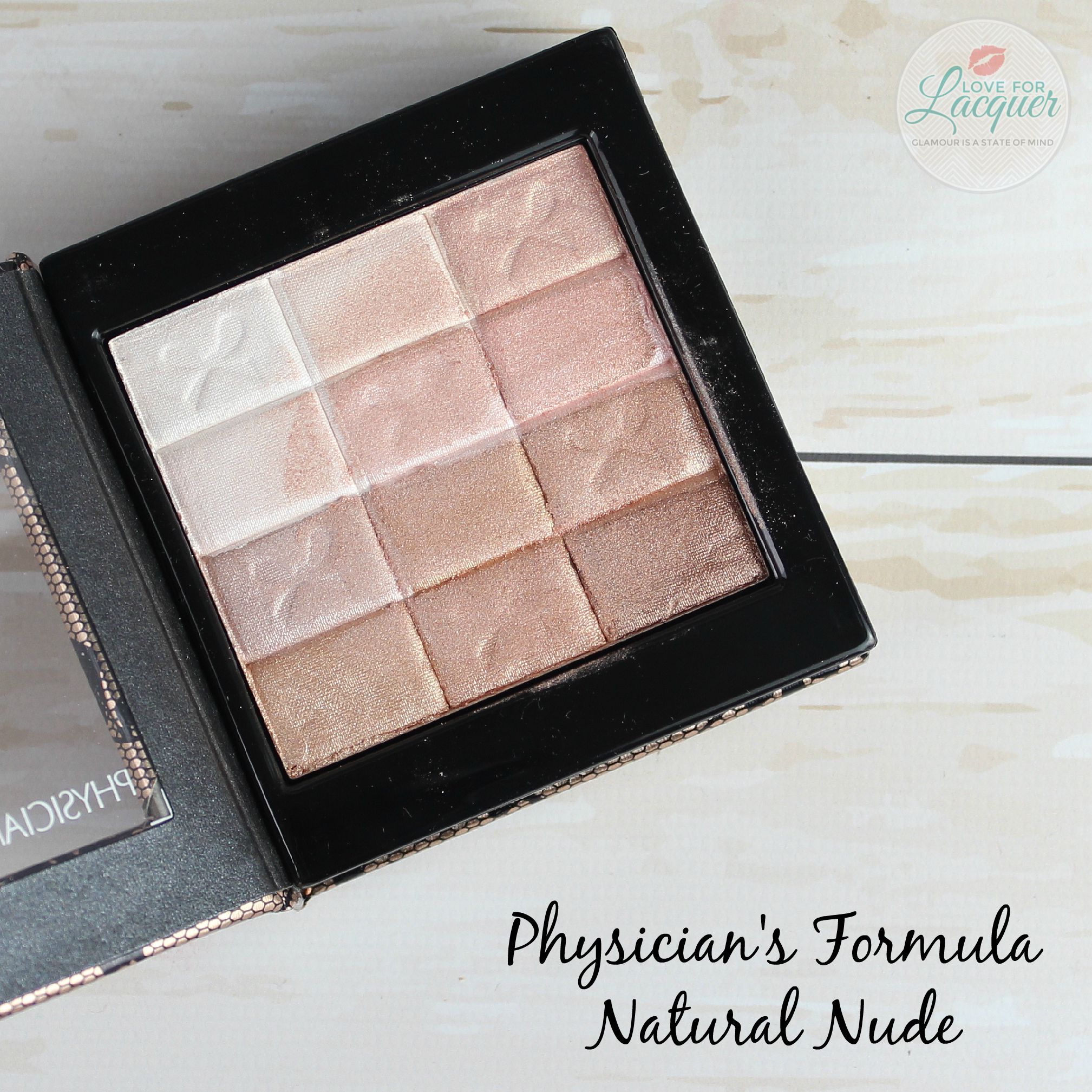 Physician's Formula Shimmer Strips in Miami Strip – And now for the holiest of grails. I multiple of these on hand because I am so afraid they are going to discontinue it (I swear that happens to me ALL.THE.TIME when I find a product I can't live without) when I wear Miami Strip, I swear you can see my highlight from miles away. I tend to use the first 3 shades more than anything else because it's seriously the most perfect champagne shade. If you see this on your next drugstore trip, please take my advice and buy it. You won't regret it!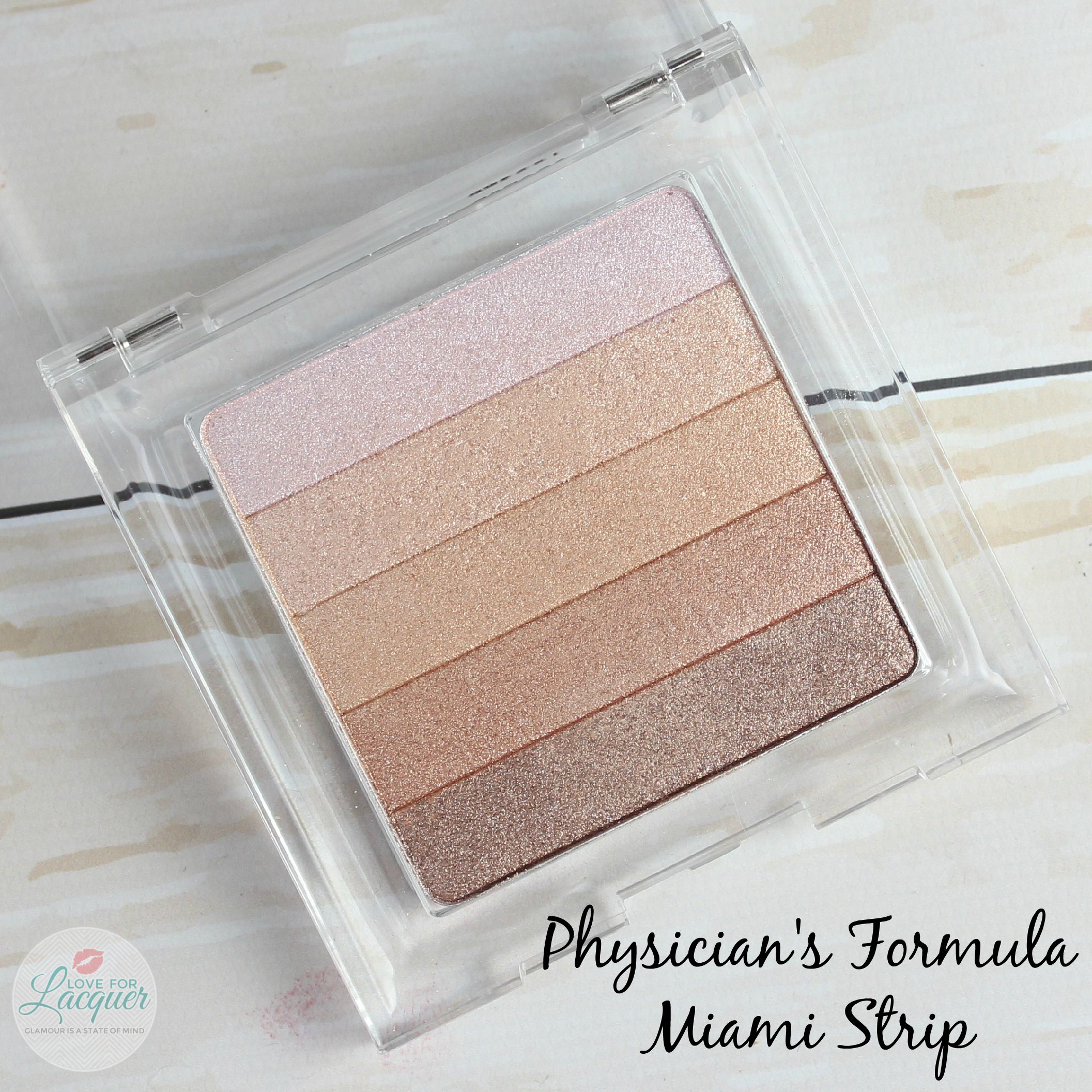 Swatches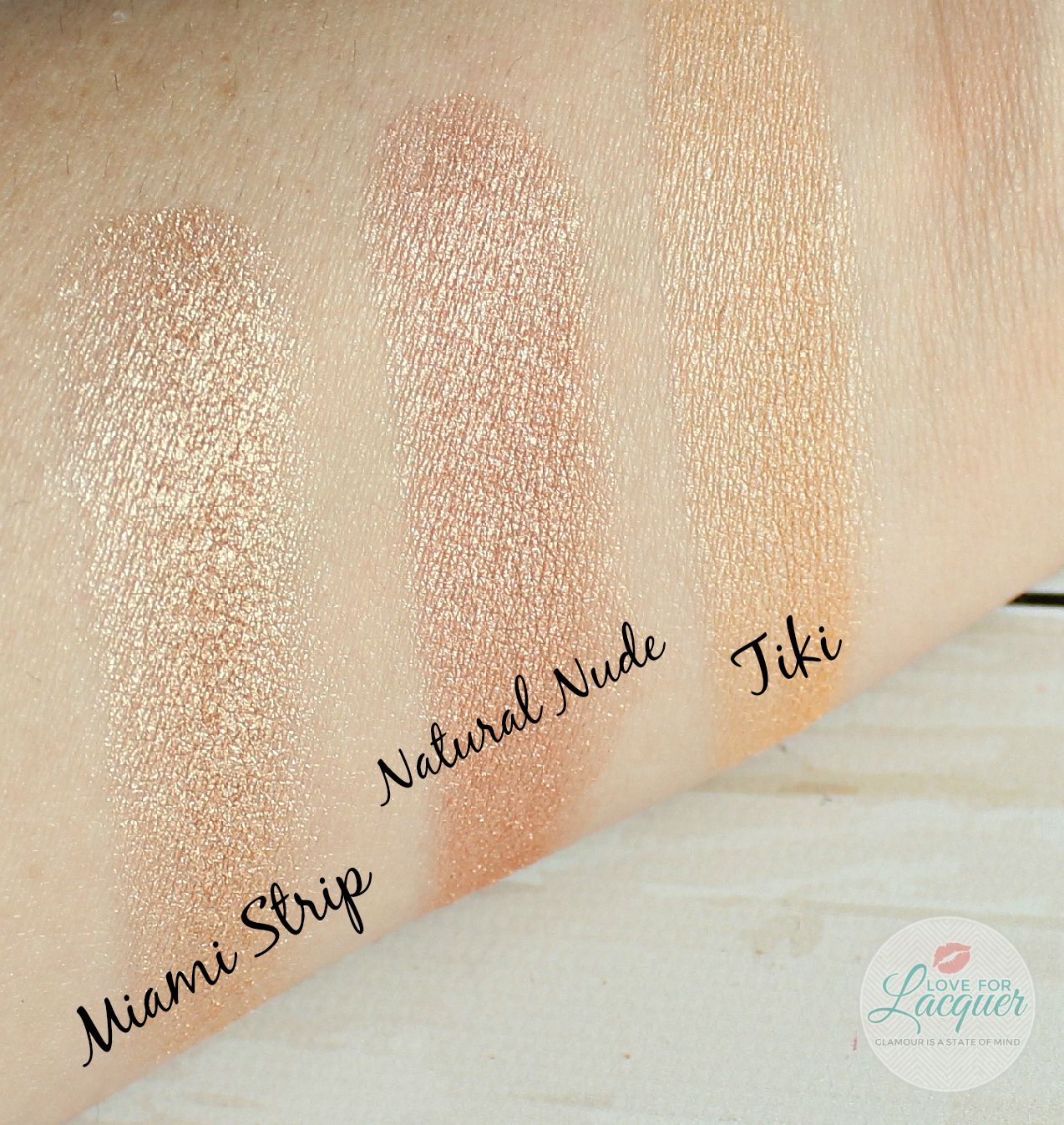 How will you make your Summer glow last? You can check out even MORE products HERE thanks to the eBay Influencer Guides!
You can find amazing products & deals and save money all year long.
If you know of any other great highlighters from the drugstore I need to grab, please let me know! And let me know what products are getting you through the end of Summer!
*This post has been sponsored by eBay, but the content and opinions are my own*