PR Sample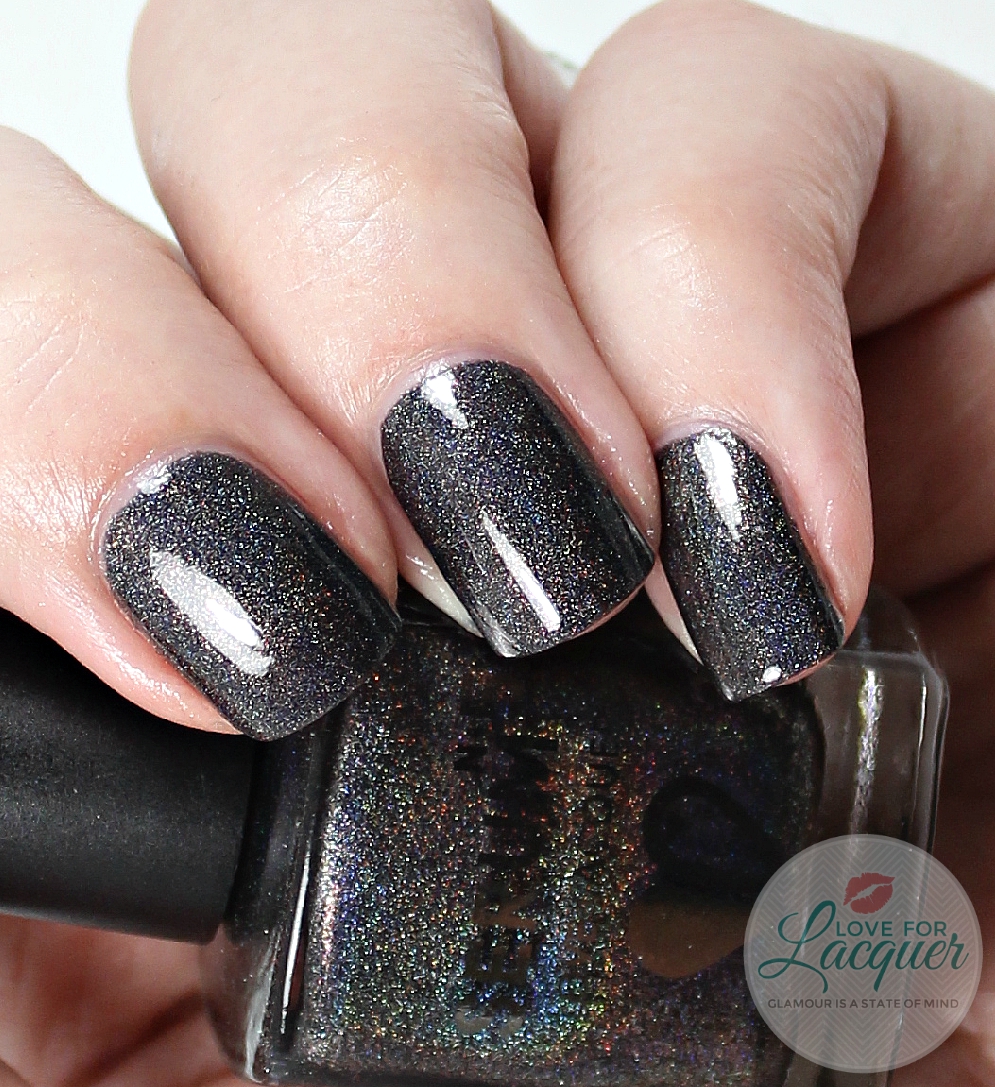 Good Morning! Today I have Serum No 5's contribution to the September A Box, Indied! This month's theme is Backwards Box so each maker created a shade that they are unfamiliar with. We all know Serum is known for her glow in the dark shades, so when I saw she did a  holo I was IN LOVE.
Opposites Attract is described as a black linear holographic shade with a red / purple shimmer. Formula was incredibly easy to work with. Photos show two coats plus top coat.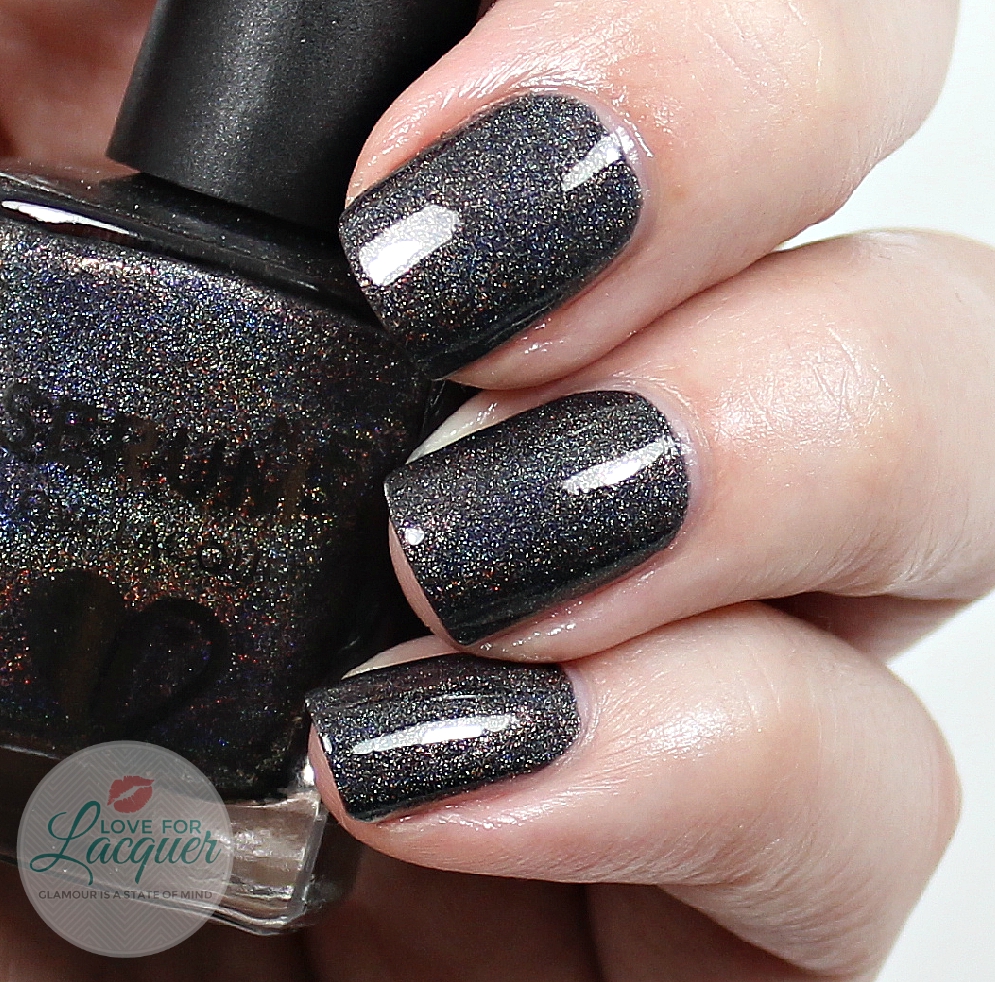 This shade is exclusive to the September A Box, Indied and will NOT be sold anywhere else.
The box will feature new finishes from Black Cat Lacquer, Crows Toes, Girly Bits and Hare. You'll see a holo, glow in the dark, flakies and even a thermal from makers not usually known for these finishes. 
Raise your hand if you think Serum needs to do more holos!
Availability : Llarowe (On sale August 26th)
Price : $50 for the 5 piece box
A Box Indied Social Media : Facebook | Llarowe
Serum No 5 Social Media : Facebook | Instagram
*Provided for an honest review. All opinions are my own*