Sponsored
It's time for another Love Your Skin video update with Dr. Mona Gohara! This week is all about busting those Summer skin health myths! Check out what Dr Mona has to say in the video HERE about the top 3 myths! I have to say – they are pretty spot on!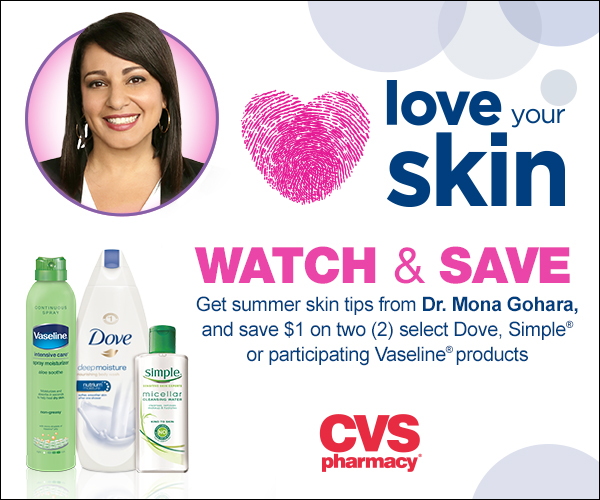 What myths do you hear most often that you'd like to bust?
Don't forget to head to cvs.com/loveyourskin to view even more helpful videos and to earn $1 off coupon on Dove personal wash, Simple & Vaseline products!
*Sponsored post by Lunchbox. All opinions are my own*