PR Sample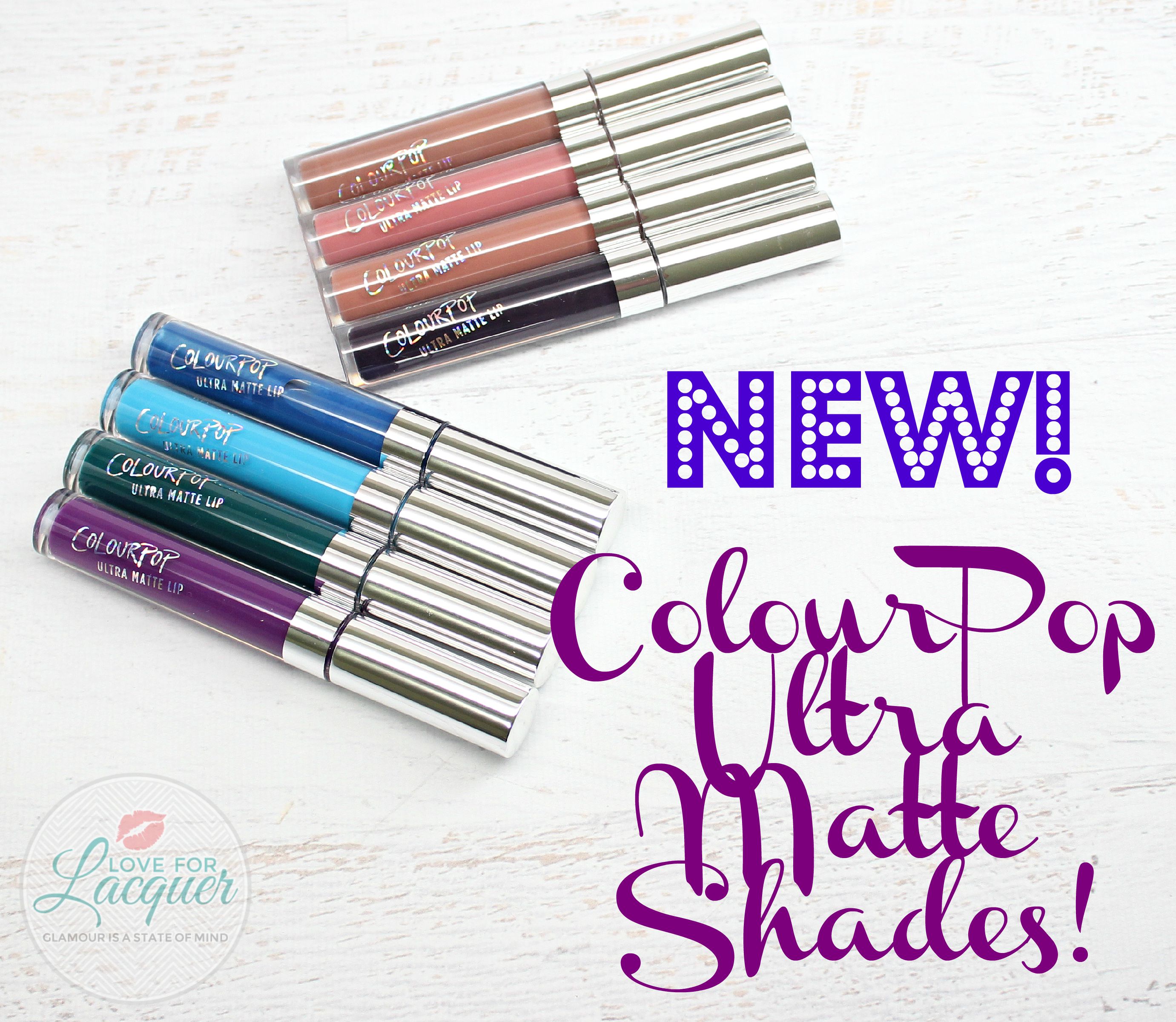 Happy Wednesday! Imagine my surprise when this package showed up at my doorstep earlier this week! A few weeks back, ColourPop introduced 25 Ultra Matte Liquid Lipsticks to their lineup and everyone went WILD (Myself included) Now they are expanding the line with not only some gorgeous nudes, but fun & daring colors for Fall! I know there are some mixed feelings regarding how these apply and wear, but I personally love them. (Even though some do wear better than others)  I do own all 25 of the original line which I purchased myself and I am very glad I did! I feel like these shades aren't as drying as some of the original colors and that is much appreciated! You basically have one shot to put these on and that's it. I don't recommend wearing 2 layers due to the fact it will cake up on your lips. And make sure to EXFOLIATE!
Top To Bottom :
Kapow : Muted grey taupe
Clueless : Dusty Mauve Pink
Beeper : Warm Mid Tone Taupe
Guess : Dark Blackened Violet
Jellies : Rich Cobalt Blue
Mr. Blonde : True Turquoise
Dr M : Deep Blackened Green
Be-Dazzled : Deep True Purple
One Swipe Swatches (That pale skin though)
Kapow, Clueless, Beeper, Guess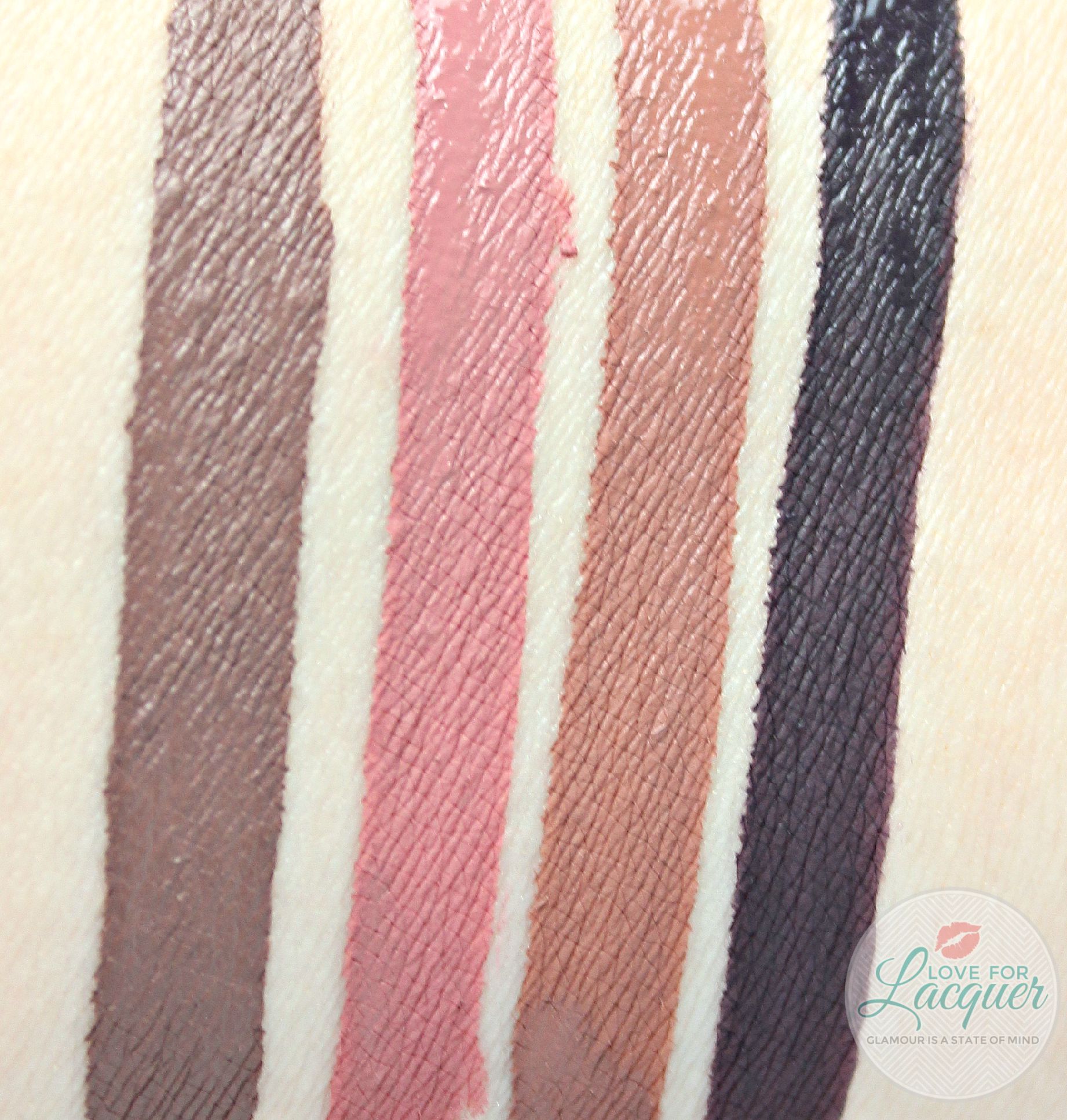 Mr. Blonde, Jellies, Dr. M, Be-Dazzled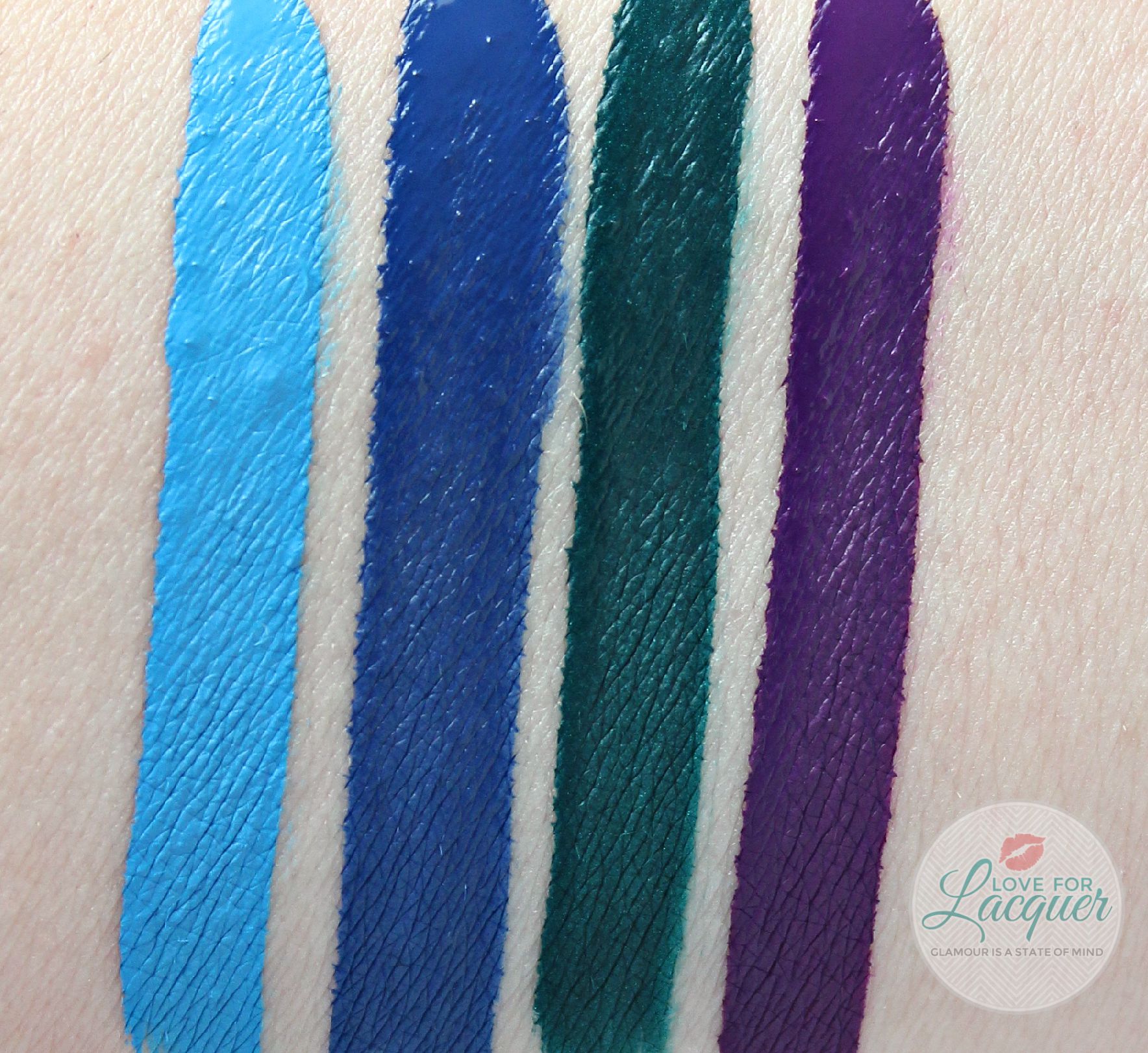 If you're a fan of bold bright shades, these will definitely be for you! My personal favorite is Clueless and that just shows how basic I am. hah!
Will you be picking up any of the new colors?
Availability : ColourPop
Price : $6 Each
Social Media : Facebook | Instagram | Twitter
*Provided for an honest review. All opinions are my own*