PR Sample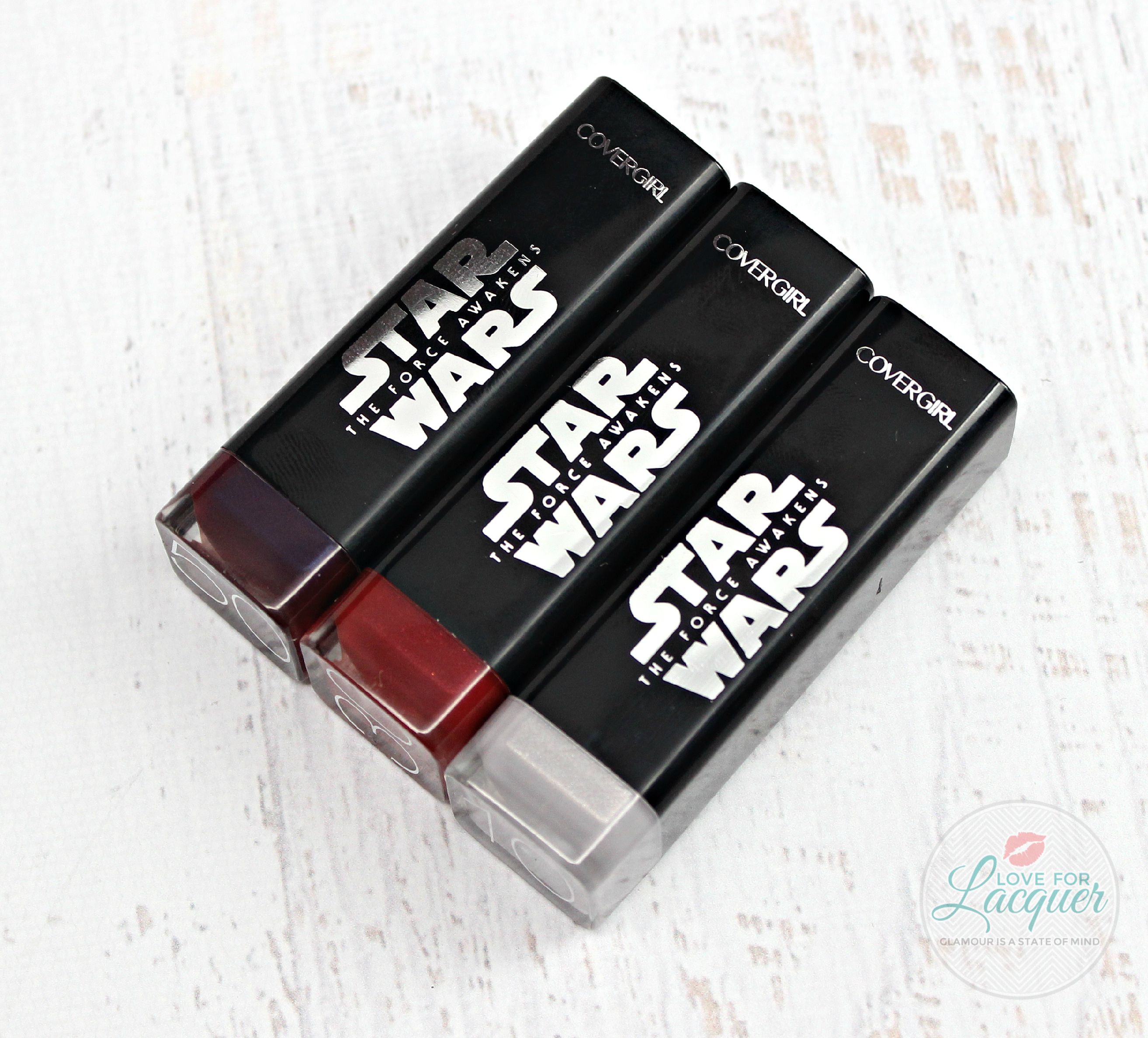 When Fedex rings your doorbell at 8:30am, you know it's important. In case you haven't heard by now, CoverGirl has announced a first of it's kind beauty collaboration with the upcoming blockbuster film, Star Wars : The Force Awakens. COVERGIRL Global Creative Design Director, Pat McGrath, designed a series of six stunning beauty looks inspired by the film , it's iconic characters and key themes using new limited edition products from the CoverGirl Star Wars Makeup Collection & existing products.
The looks were designed to enable the hundreds of millions of female Star Wars fans to celebrate their love of the movie, transform their look, and express multiple sides of their personalities. These colors will provide the force to choose between the light side and the dark side. 
I have 3 of the 6 lipsticks to share with you today!  These are all part of the 'dark side' collection.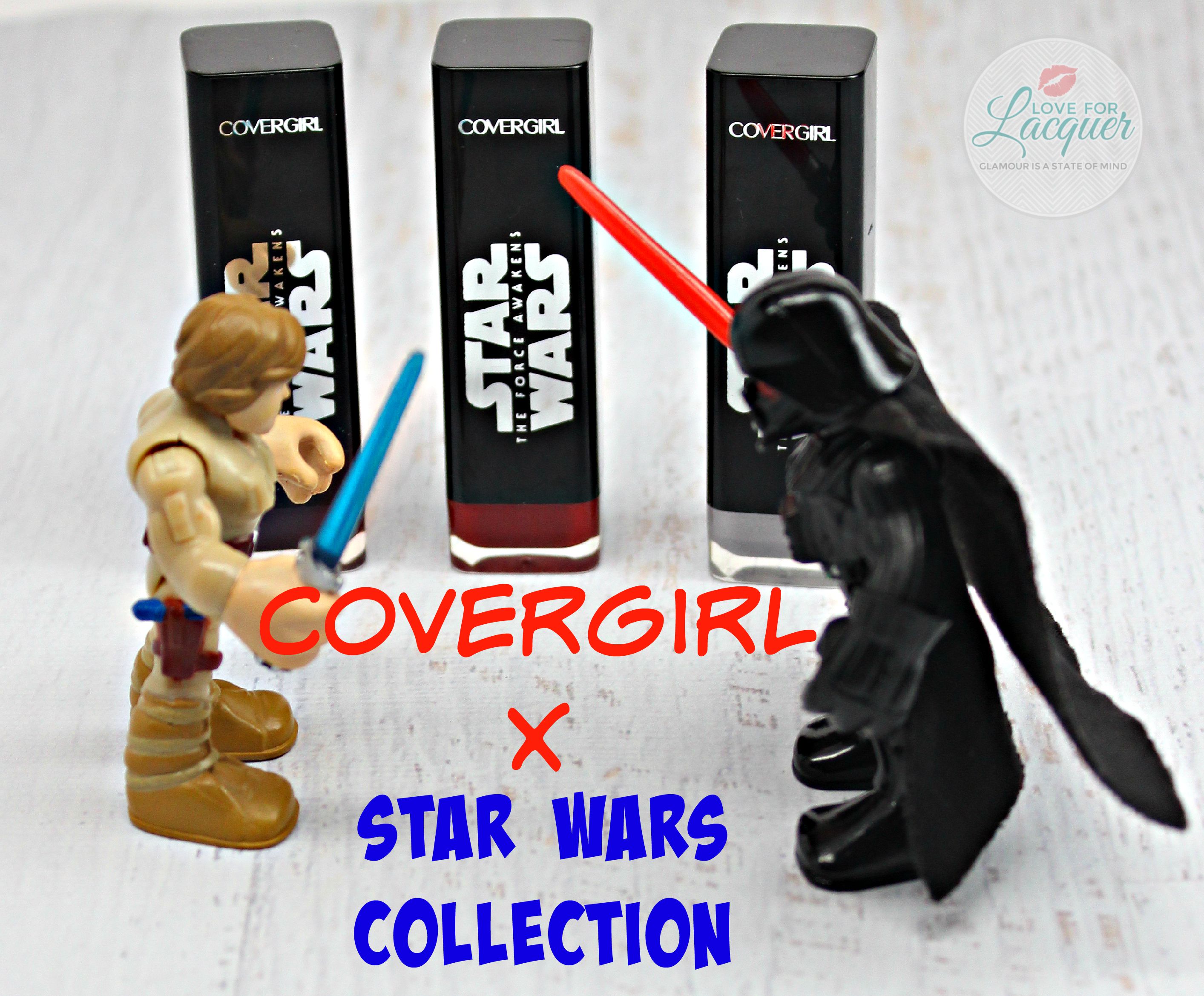 The Colorlicious line has always been a favorite of mine. The shades are creamy, pigmented and wear well. In the dark side collection, there is one cream and 2 frosty metallic shades. The only shade with an actual name is the deep purple, which is called Stormtropper. (I also want to add – There are NO names on the bottom of these lipsticks. It is strictly just the number)
Top to Bottom : 
#50 – Stormtrooper – Deep Eggplant Purple
#30 – Friosted Red
#10 – Metallic Silver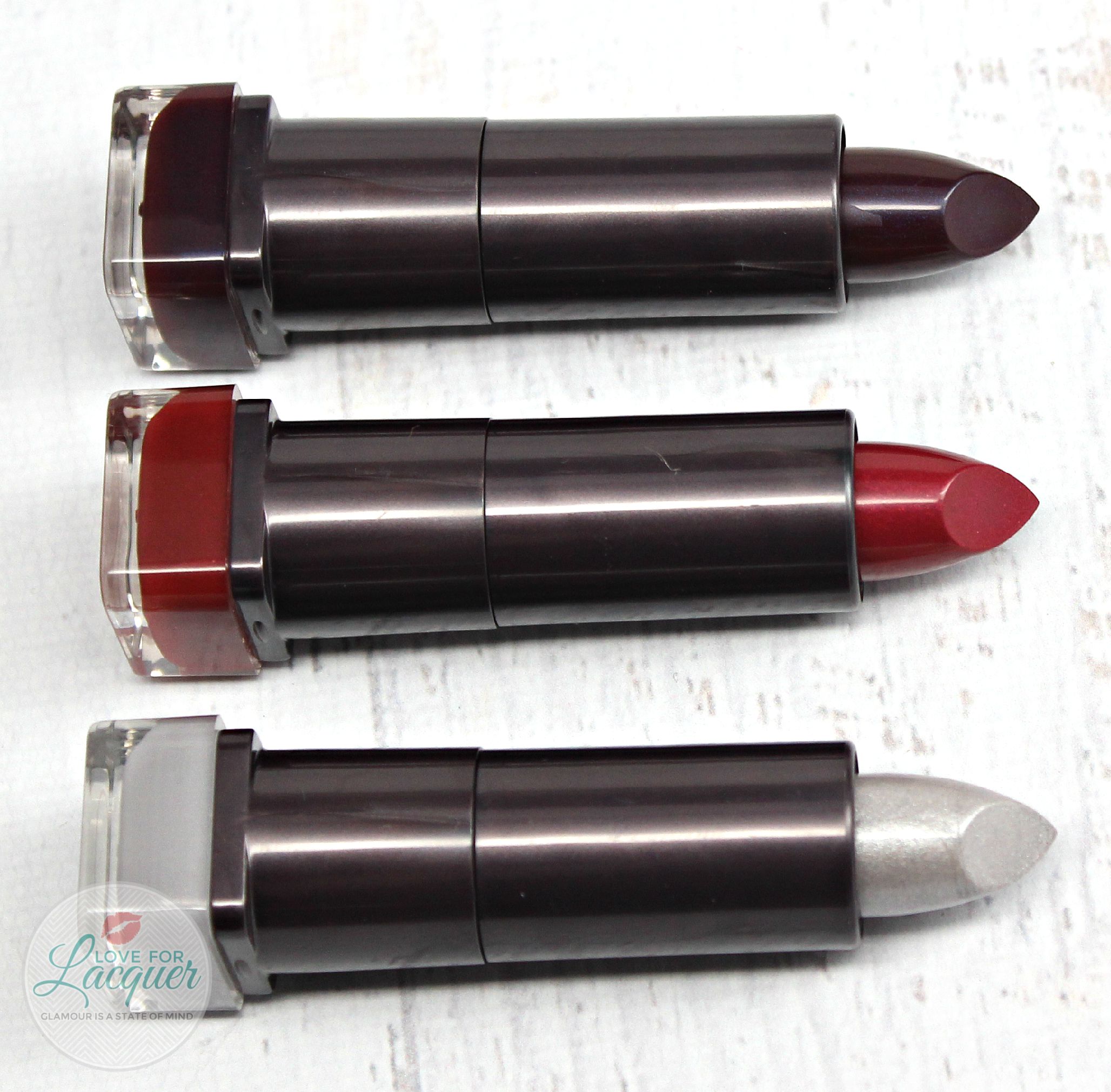 How GORGEOUS is Stormtrooper? I am obsessed with it!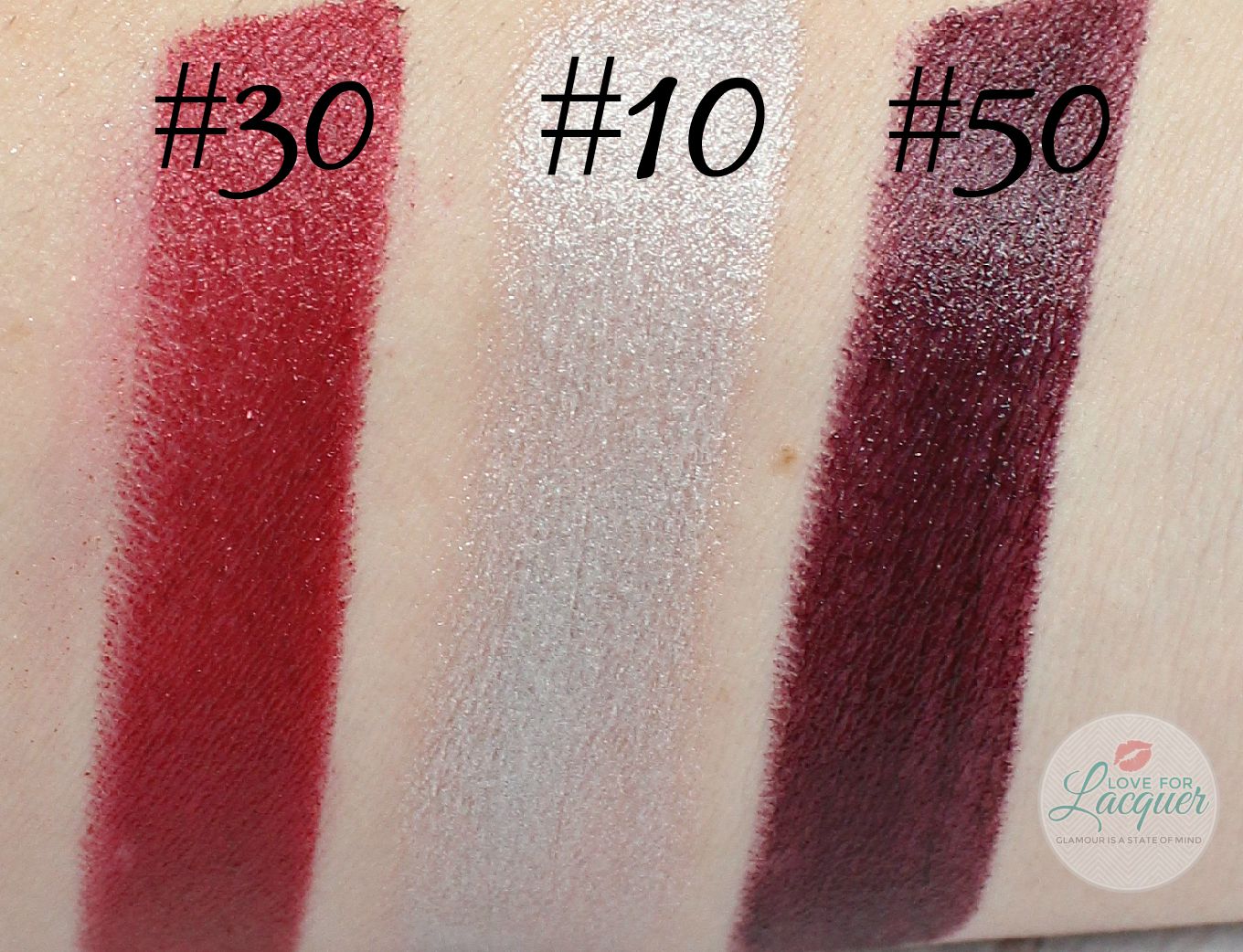 Edited To Add Quick Lip Swatches :
I am not the best at lip swatches, but I had a friend ask to do some so I figured why not! You can see from the lip swatches below, #10 settled into ALL of my lips fine lines and is very patchy. Surprisingly #30 performed the best on the lips. I HIGHLY recommend using a lip liner with #50. Because the shade is very dark, it's a little tricky to stay in the lines.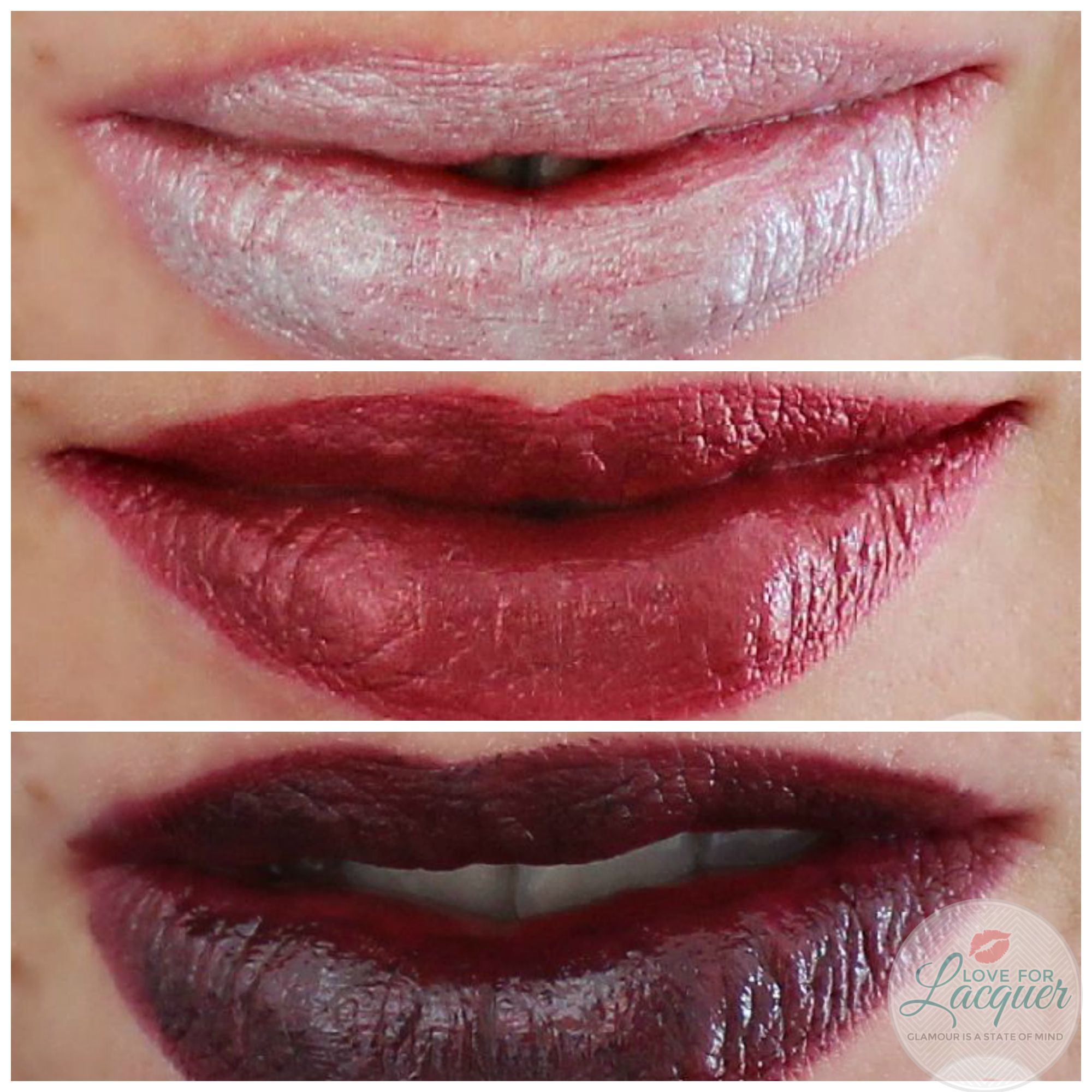 I cannot wait to get my hands on the rest of this collection! There are 3 additional lipstick shades (The Light Side collection), 10 Mascaras (Each with a different Star Wars quote) & 3 nail gloss shades.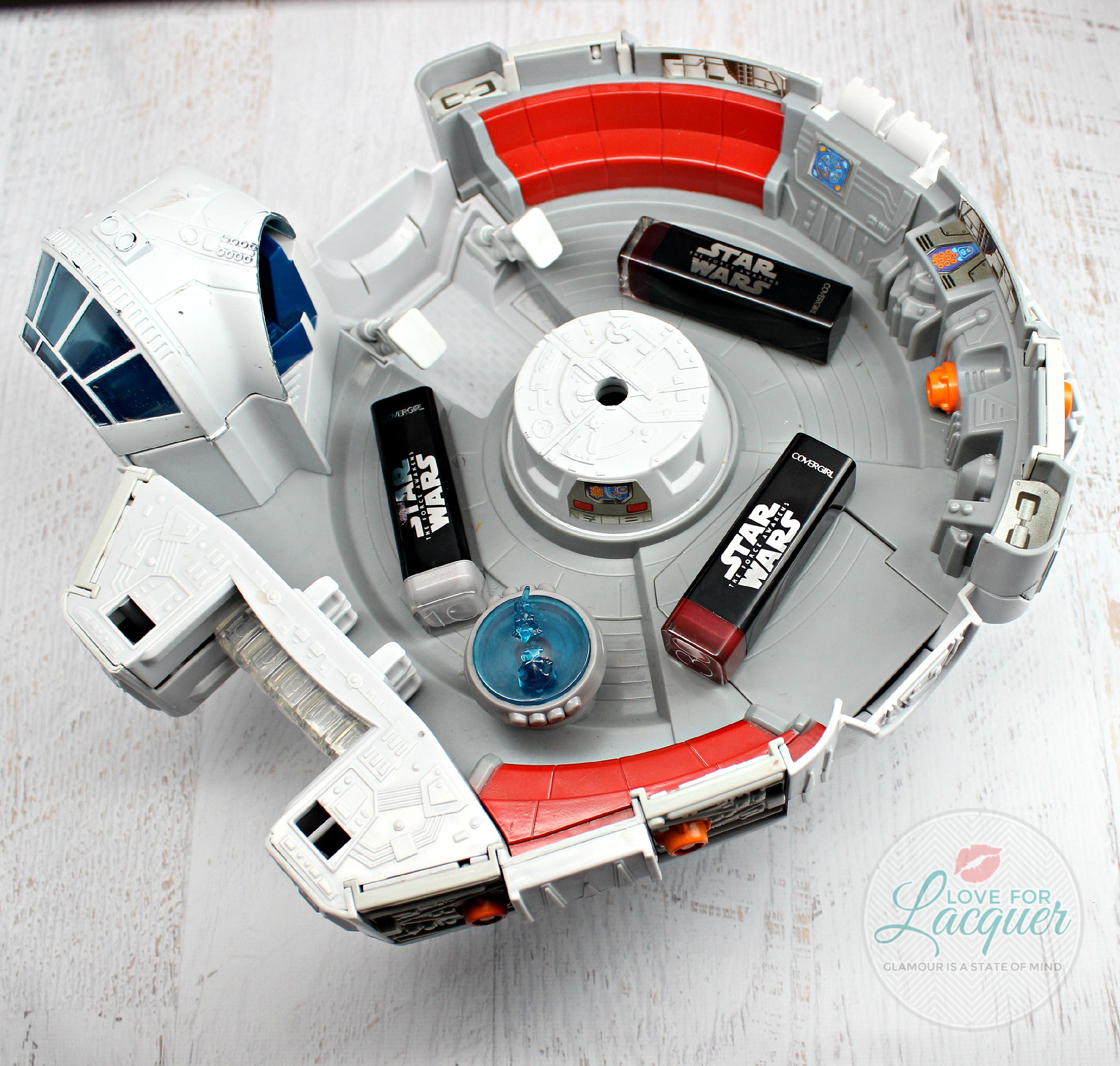 The COVERGIRL Star Wars Makeup Collection will be available online starting September 4th and in mass market, drug & food retailers starting Mid-September, while supplies last.
Will you be stalking your local drugstores to get your hands on these? May The Force Be With You!
Availability : September 4th  / Mid September
Price : $5.99-$7.99 (Lipsticks) | $5.99-$7.49 (Mascara) | $4.99-$6.99 (Nail Gloss)
Keep Up With COVERGIRL : CoverGirl | Facebook | Twitter | Instagram | #BeautyForce
Follow me on Instagram for more updates!
*Provided for an honest review. All opinions are my own*