PR Sample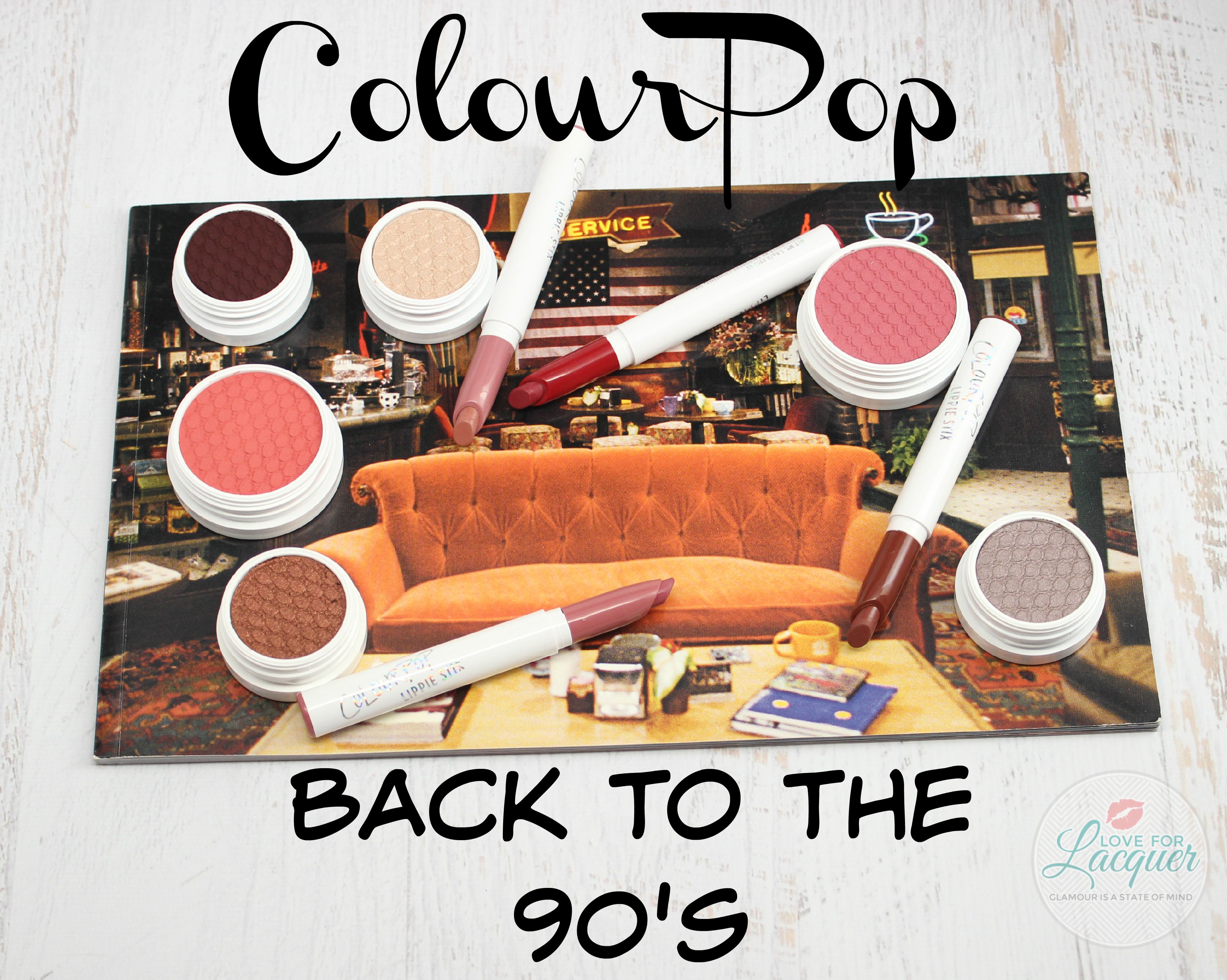 ColourPop has seriously outdone themselves with their brand new Fall collection launching at the end of this month.  They are taking us back to the 90's – Pretty much the BEST decade ever. With 10 brand new super shock shadows, 2 blushes and 6 lippie stix with matching lip pencils, prepare to relive your teen years! The colors are on point as well as the quality. Let's get to it!
Yes my friends – those are actual CD booklets that I dug out of my garage strictly for the purpose of this post.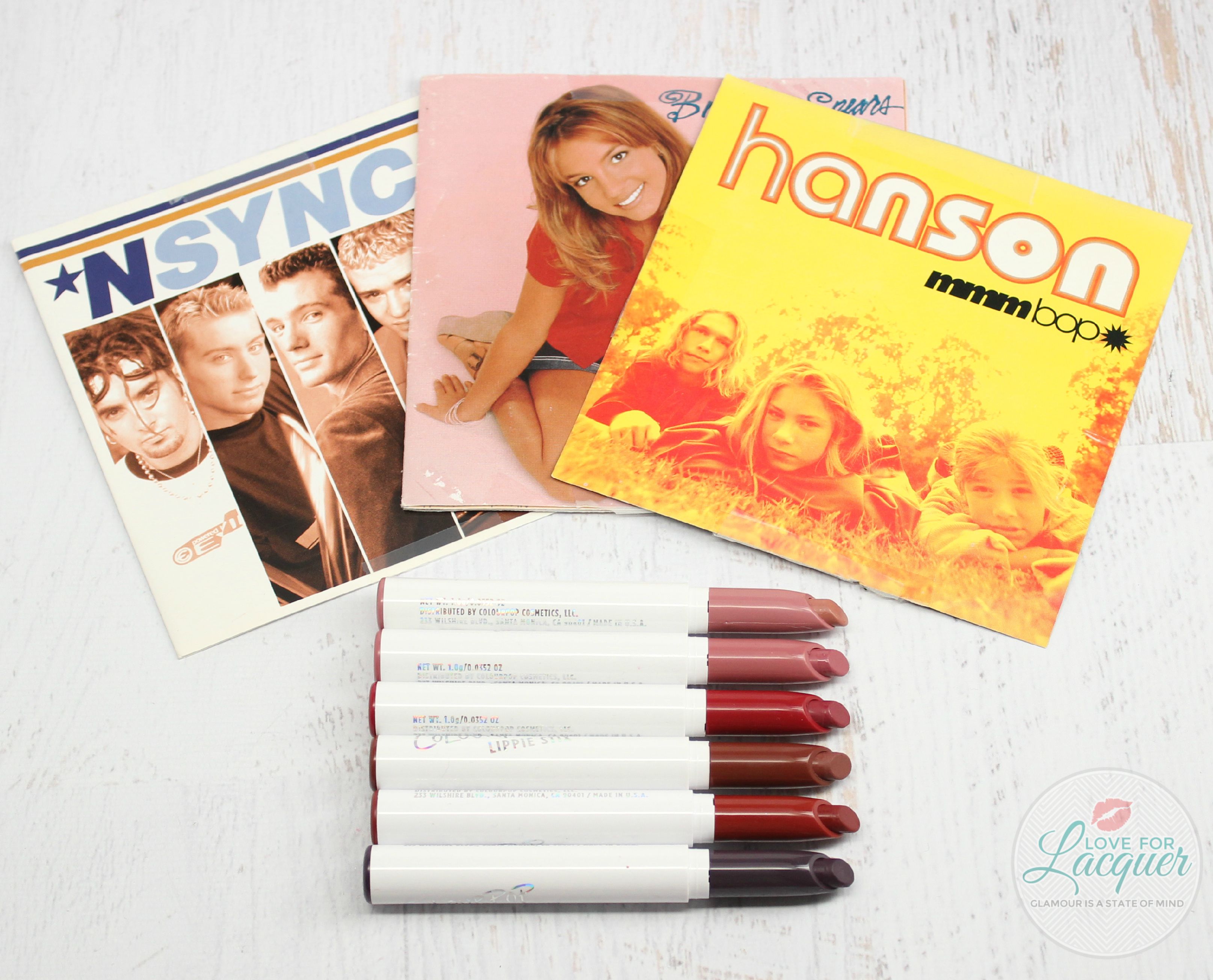 Let's start out with the 6 lippie stix & matching liners. These shades SCREAM Fall to me and I can honestly tell you it is very hard to pick a favorite. If Fall lips are your thing, you will want to pick up all 6 for sure. I am missing one matching lip liner, but it's not that big of a deal. Some of the colors look extremely scary in the tube, but swatched they are wearable and perfect.
Top To Bottom :
Grunge : The epitome of the 90s lip. Grunge has a matte finish and is a reddish brown shade. One I thought I wasn't going to like, but is so pretty!
Poison : Deep brick red with a matte finish. So creamy and fierce!
Dazed : Rich berry with a matte finish. I knew before I even swatched this, it was going to be a favorote of mine.  Berry lips are my JAM in the Fall & Winter!
Oh Snap : The perfect nude shade! As soon as I put this on, I literally said Oh Snap! haha! This also has a matte finish.
Contempo : Mauve / pink shade with a matte finish.  Such a wearable and pretty everyday color!
Nevermind : Not going to lie – I was super scared of this one because I thought it was either black or going to be VERY dark. Come to find out, it's a gorgeous deep eggplant shade. I die.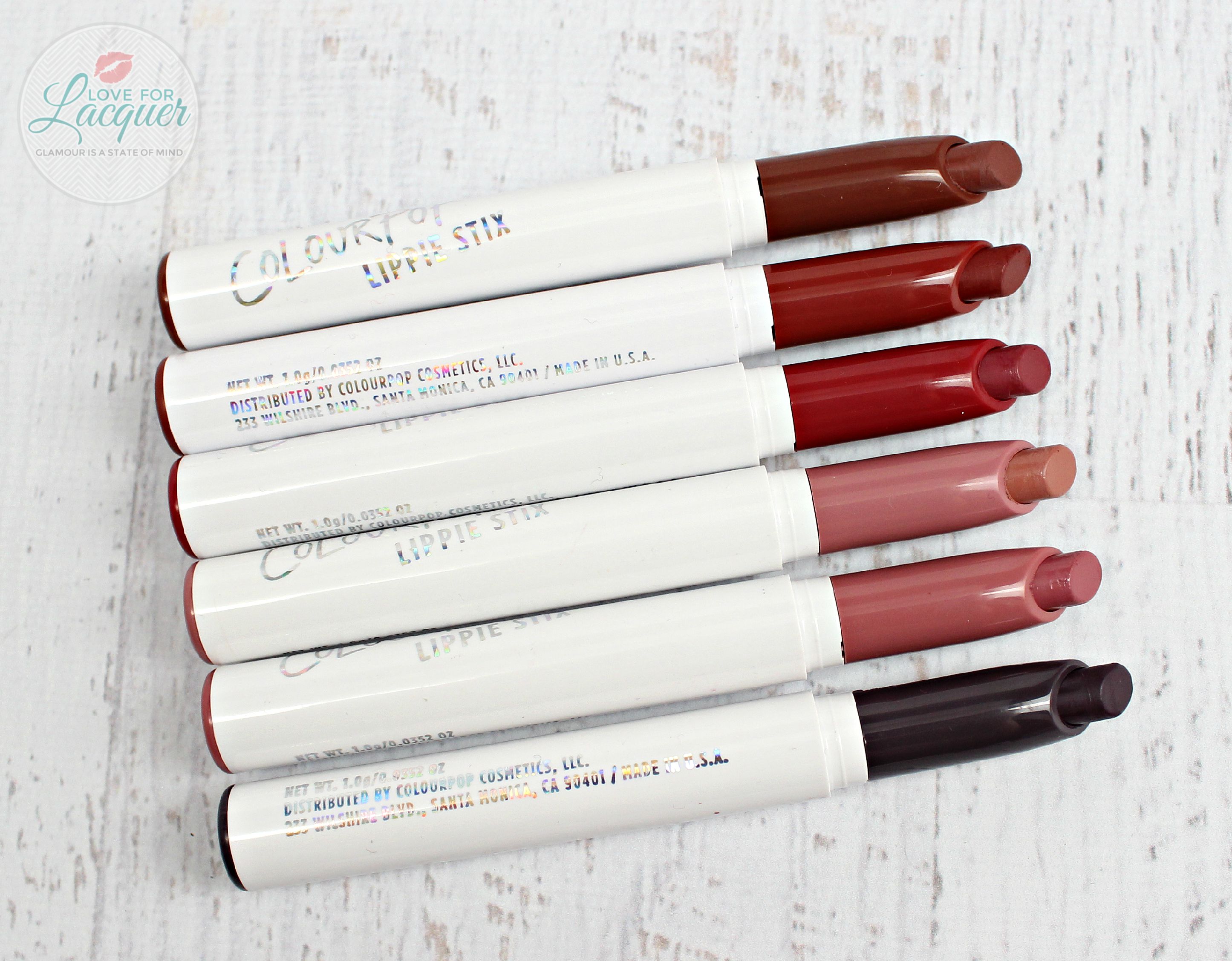 Swatches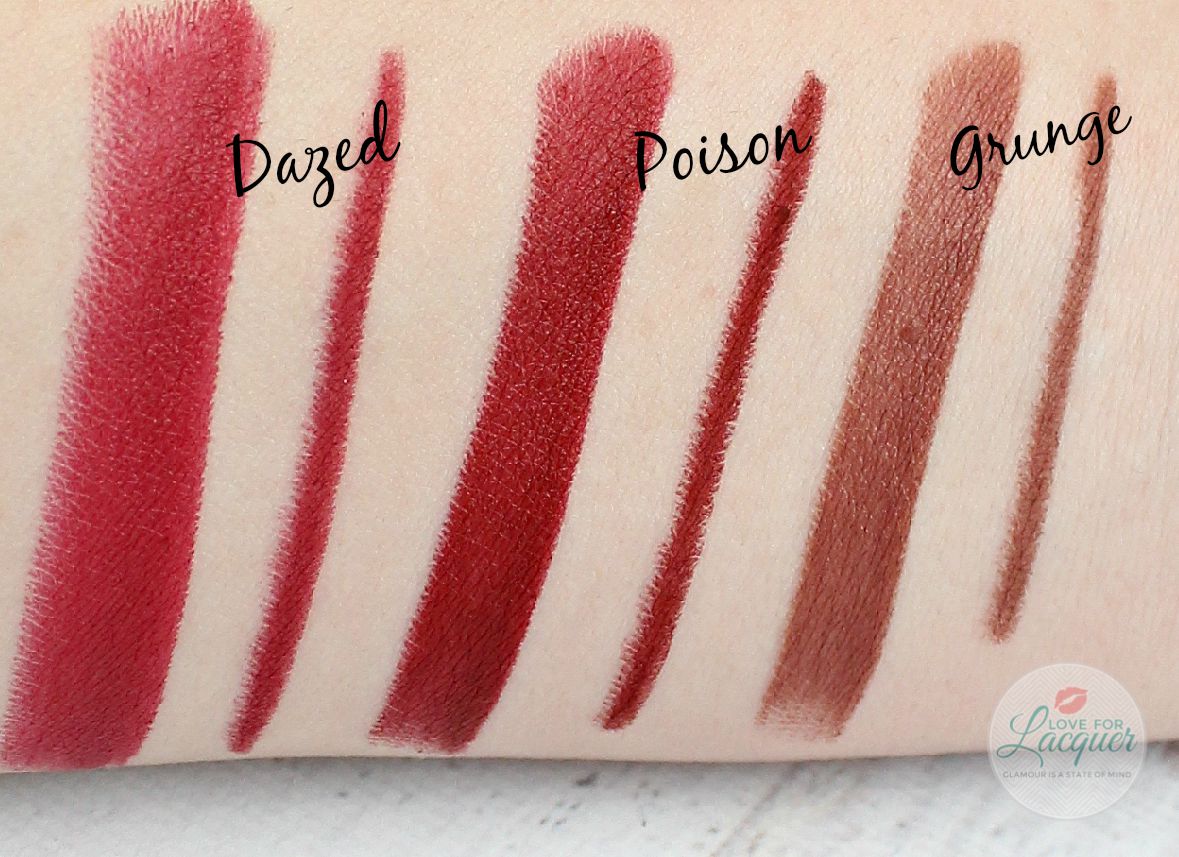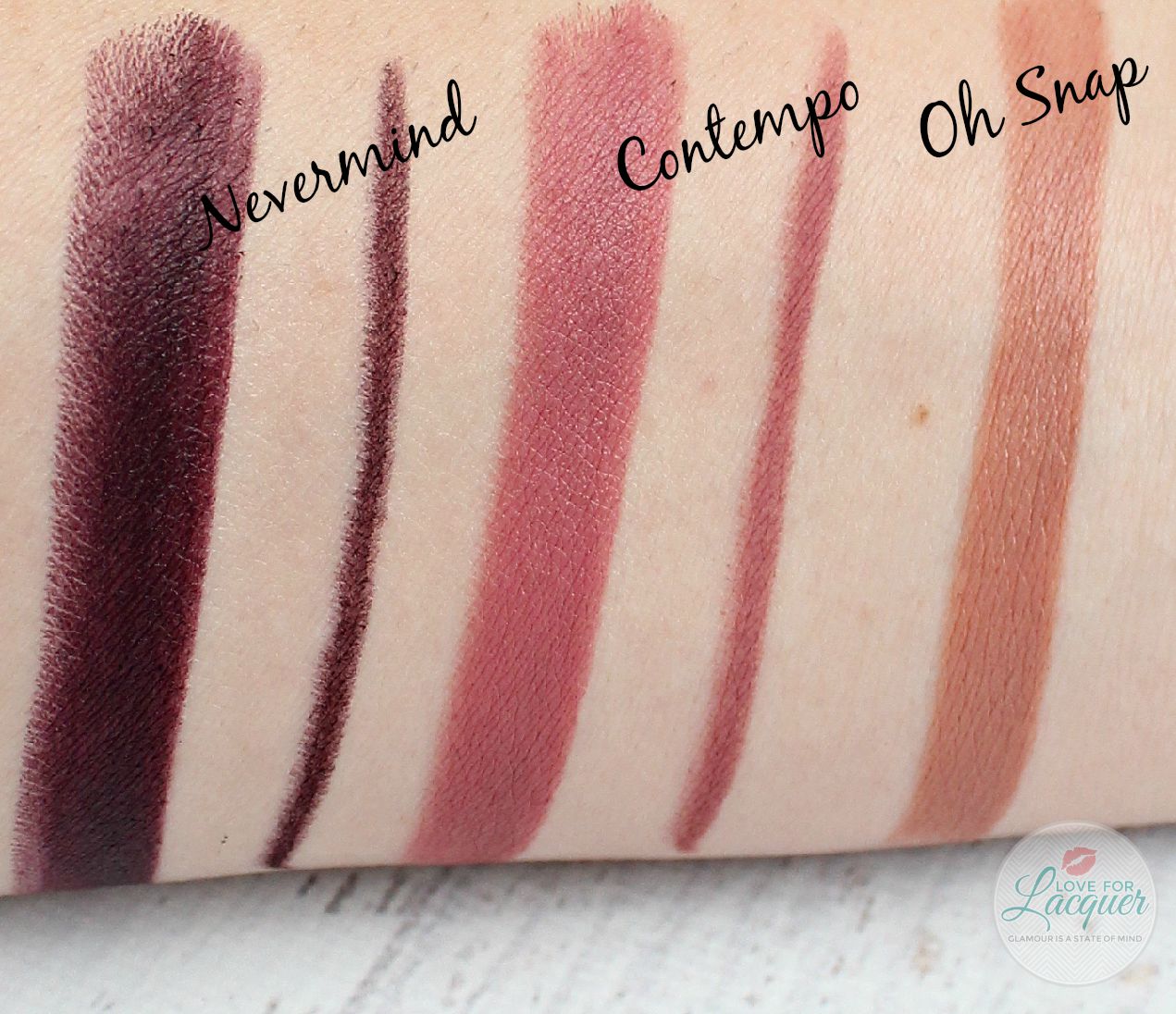 Super Shock Cheek
There are 2 new additions to the super shock cheek line – Never Been Kissed & Cruel Intentions. (Two of the best movies ever in the 90s!)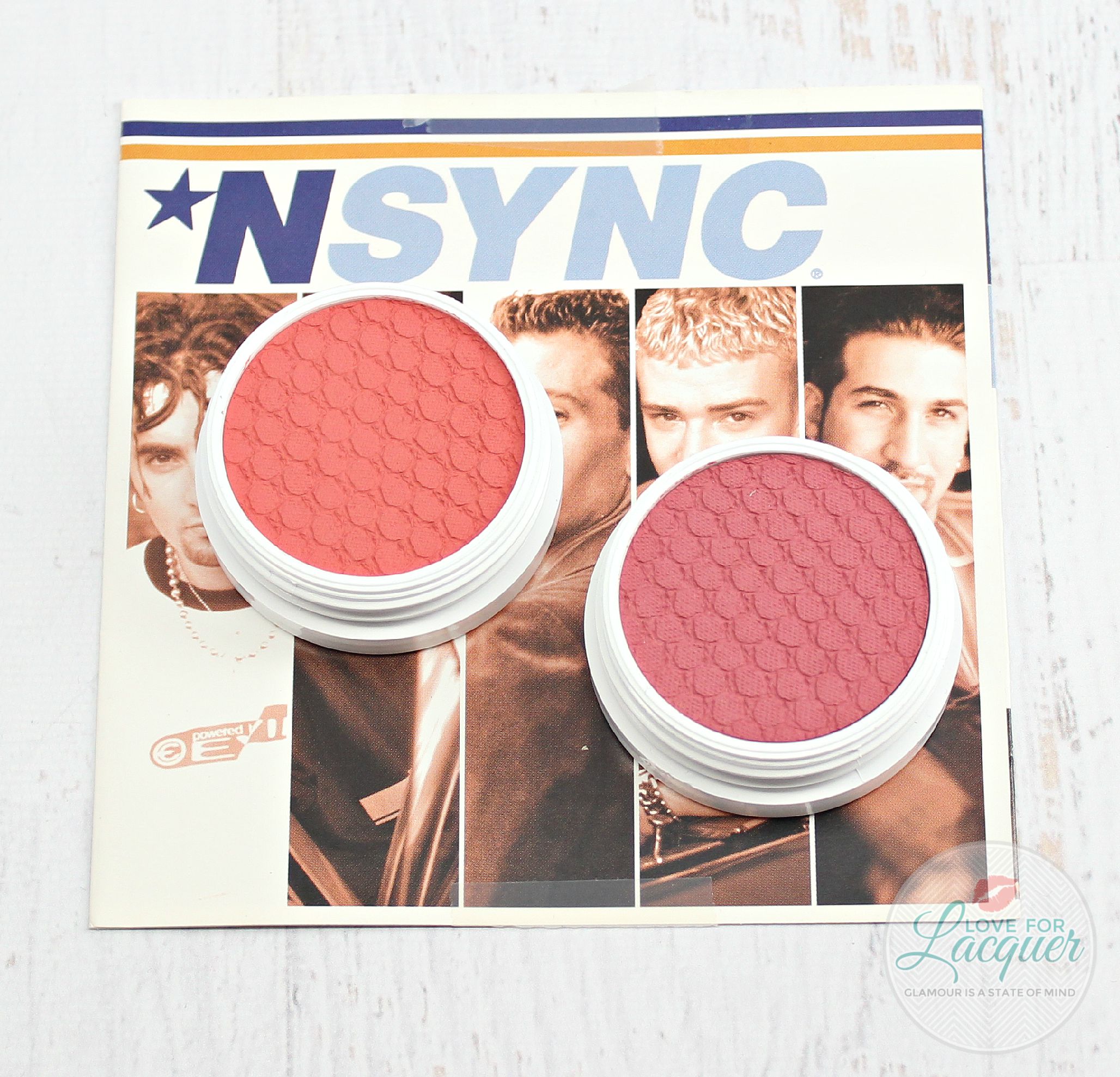 Never Been Kissed : Coral pink matte
Cruel Intentions : Berry pink matte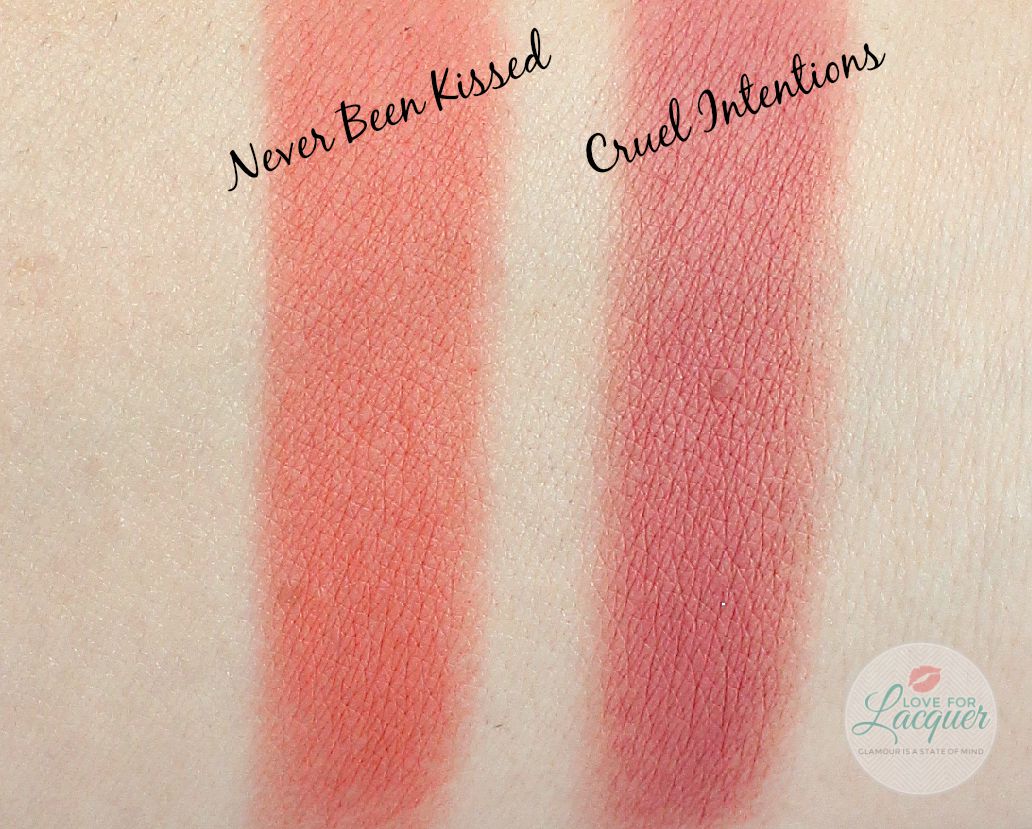 Out of the 2, I highly recommend Cruel Intentions for a Fall cheek. It's absolutely STUNNING! Both of them have a super creamy formula and are applied best using a small stippling brush.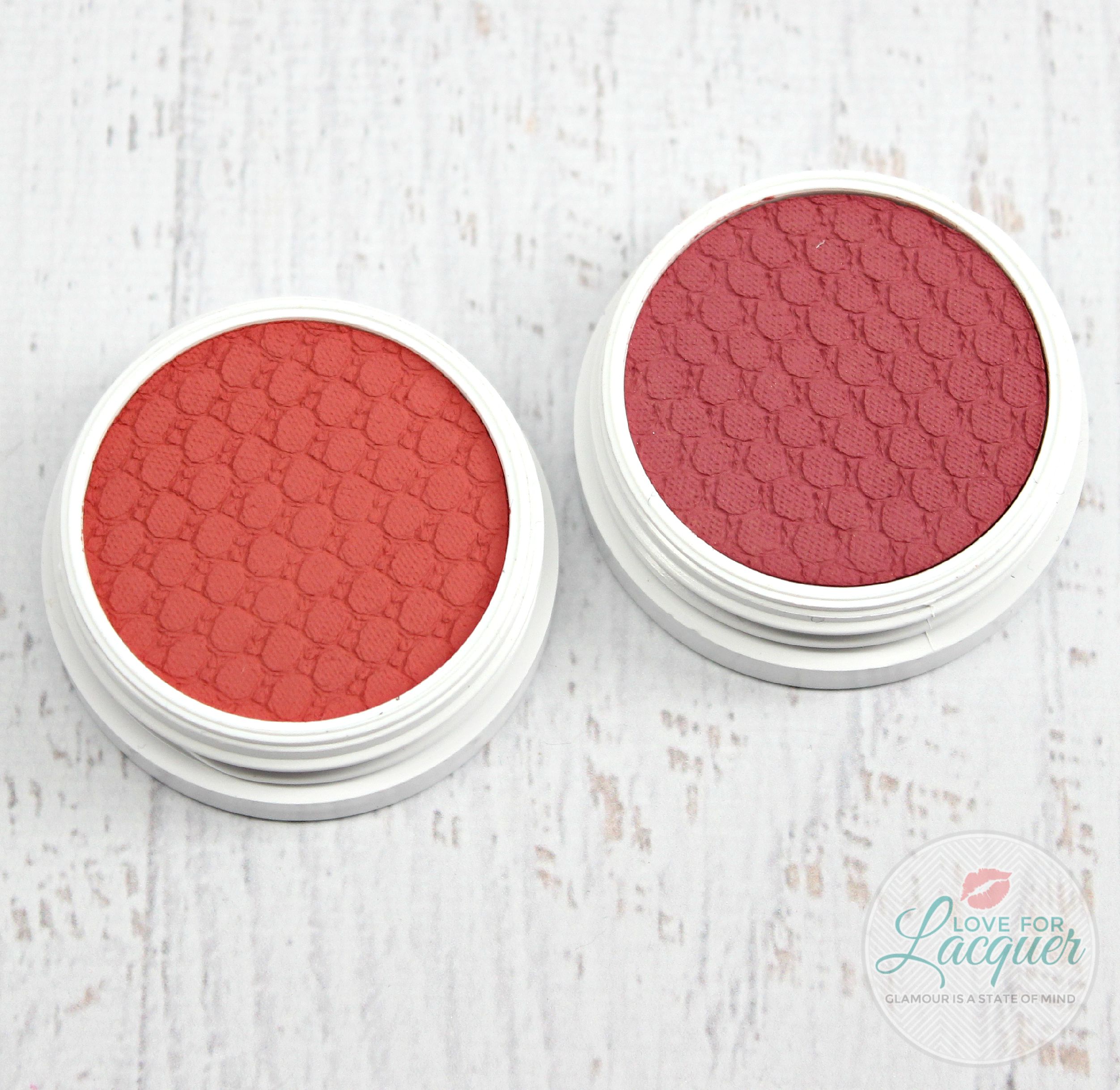 Super Shock Shadows
This collection has 10 gorgeous shades that scream Fall and have the BEST names ever. Are you ready? (You're not – but here we go)
Boy Band : Rich bronze / copper (Pearlized Finish)
Mixed Tape : Taupe / Purple (Pearlized Finish)
Supermodel : Champagne (Pearlized Finish)
Party Time : Rich eggplant purple (Matte Finish)
I Spy : Warm caramel brown (Matte Finish)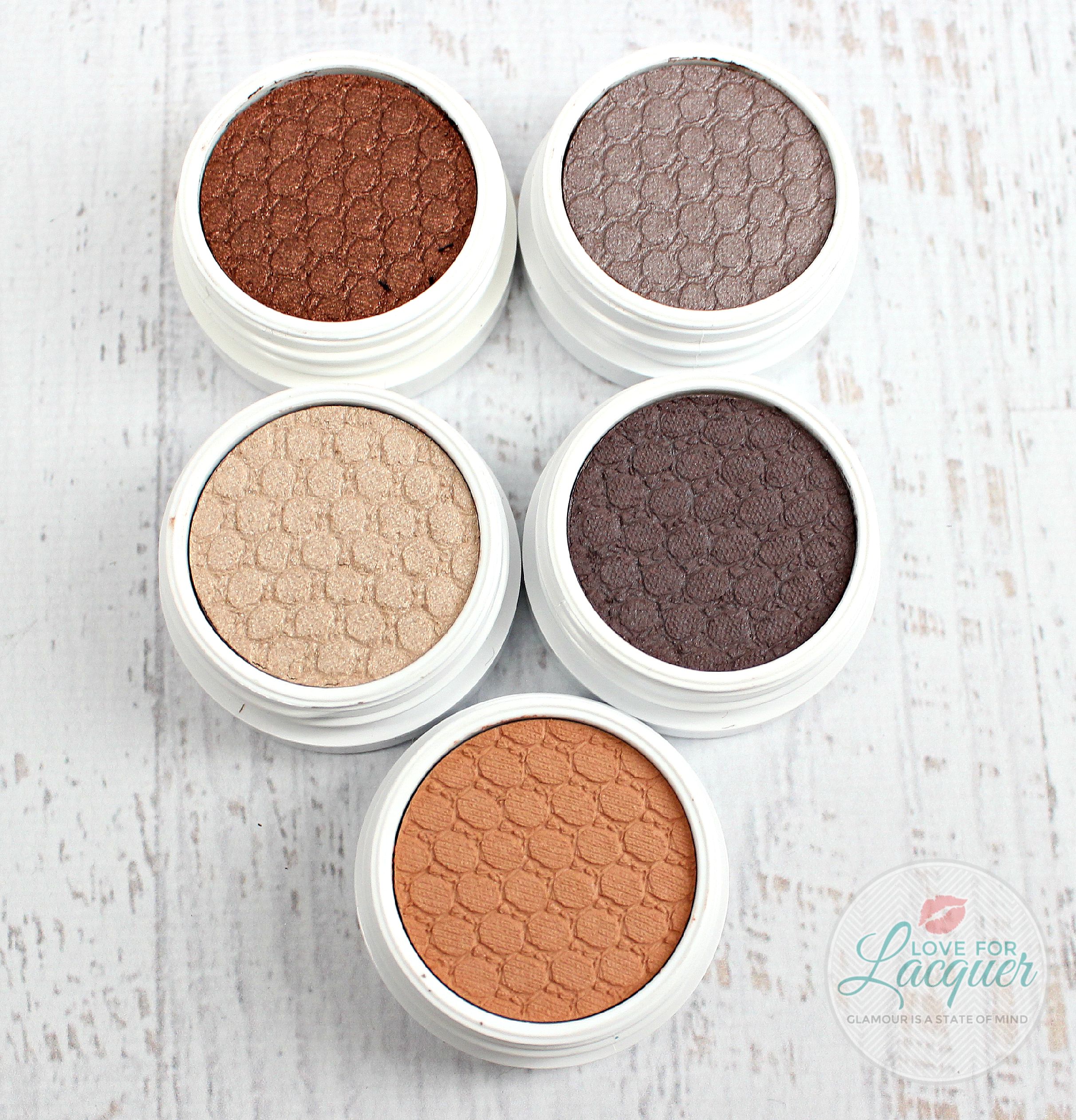 Central Perk : Rich Burgundy (Matte Finish)
Stereo : Brownish Burgundy with sparkle (Metallic Finish)
Straight Trippin: Blackened Plum (Matte Finish)
Girl Power : Bright orange (Pressed Pigment) | Also – This says not safe for eye area. Not sure where else it would go? I'll be doing research before I put it anywhere near my eyeballs lol
Plaid : Forest Green (Matte Finish)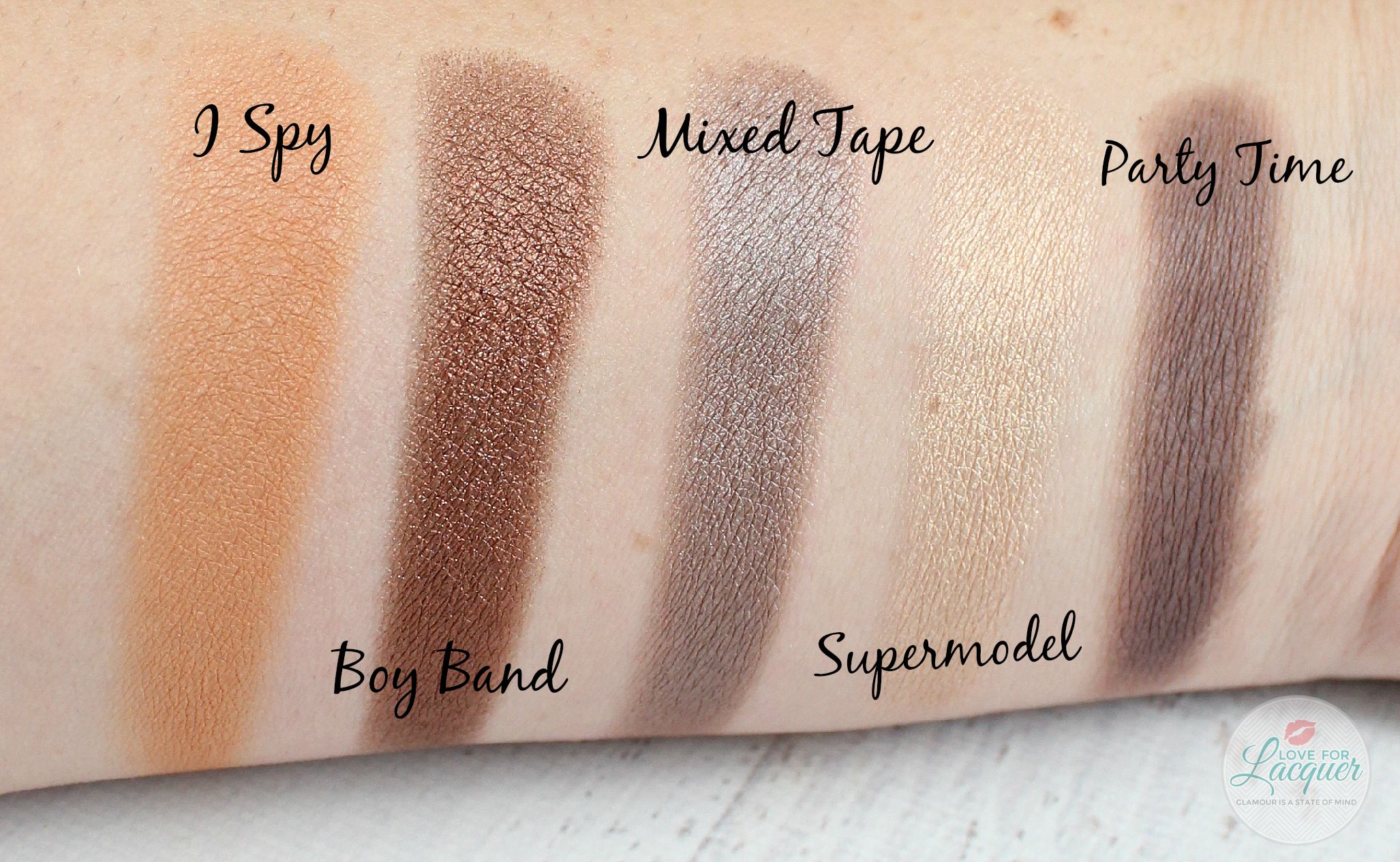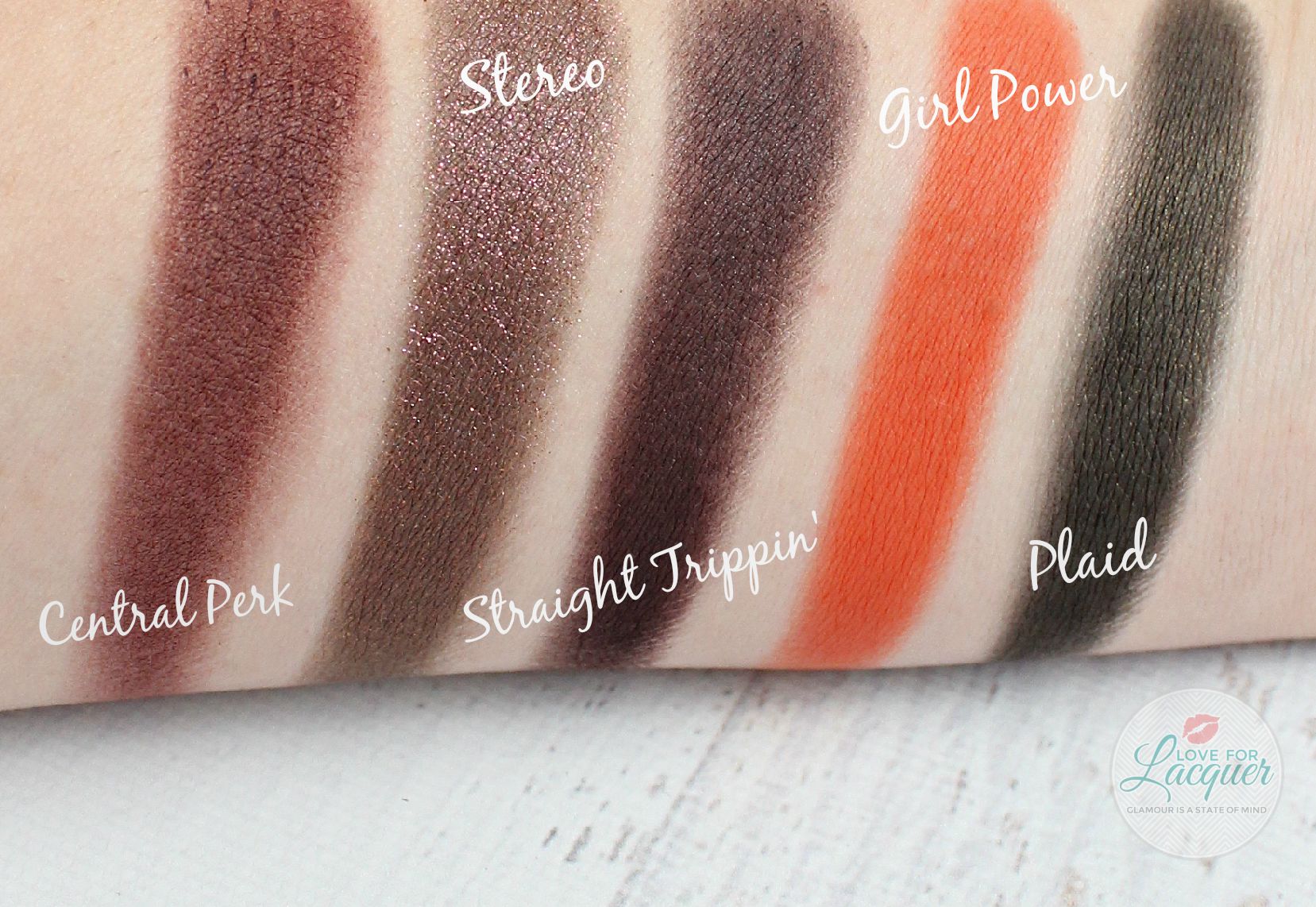 So what do you think? Are you ready to throw on some *NSYNC, put on a choker necklace and your Doc Martens and get your 90's on?! I don't have an exact date as to when this collection launches, but as soon as I do I will update you! All I know is it will be the last week in August.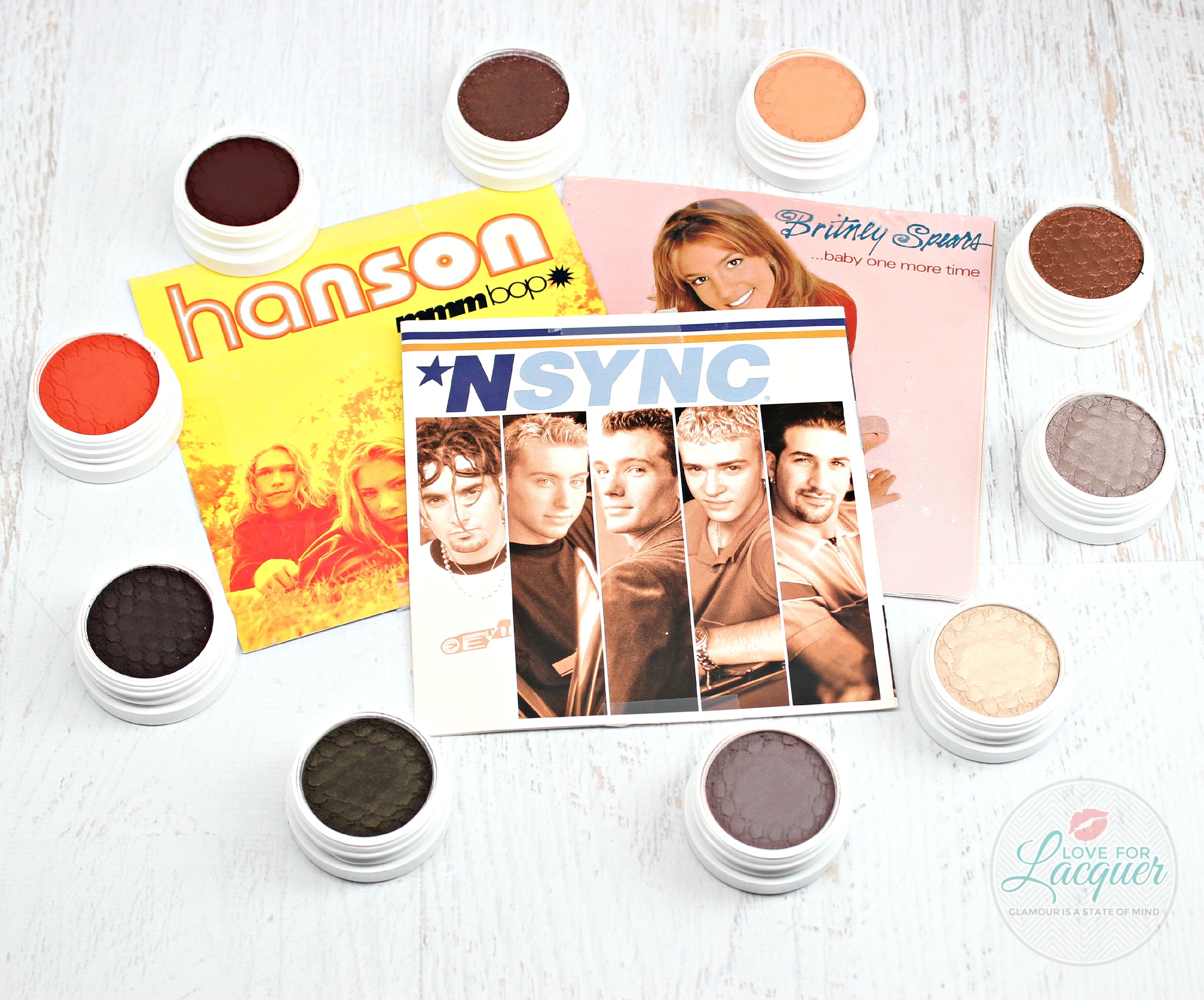 Availability :  ColourPop
Price : Eyeshadows – $5 | Lippie Stix & Pencils : $5 | Blush : $8
Social Media : Facebook | Instagram | Twitter
*Provided for an honest review. All opinions are my own. ColourPop did not pay me to dig out all of my 90s cds and put them on repeat today*