PR Sample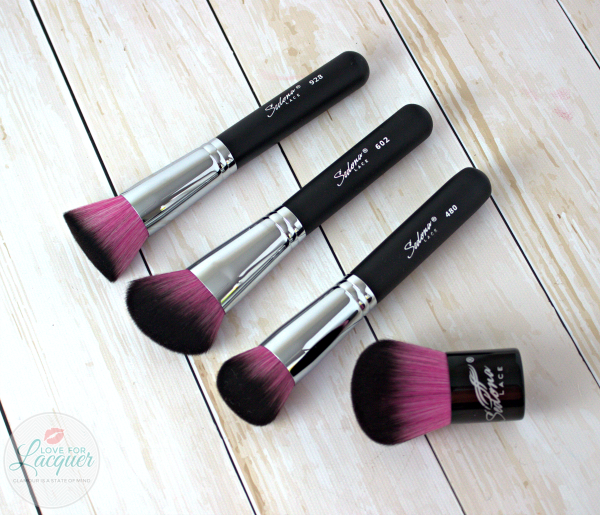 Hi loves! I'm back again today with another fun brush post for you! I had the opportunity to try out 2 sets from Sedona Lace and I was immediately drawn to the pink & black bristles.  They make your vanity look so pretty!  So the first set is the Midnight Lace Synthetic brush set (Shown above – $59.95) This set contains 4 brushes with synthetic bristles and are designed to give you an air brushed finish to your makeup application.
Round Top Powder Brush – Great for powder foundations and buffing seamlessly into the skin
Angle Top Powder Brush – LOVE using this for blush  / contour products
Flat Top Powder Brush – Amazing for applying liquid foundation
Kabuki Brush – Perfect for throwing in your makeup bag on the go
All of these brushes are incredibly soft and I can say after washing them 3 times and using them consistently, I have not had a single hair shed. THAT is impressive.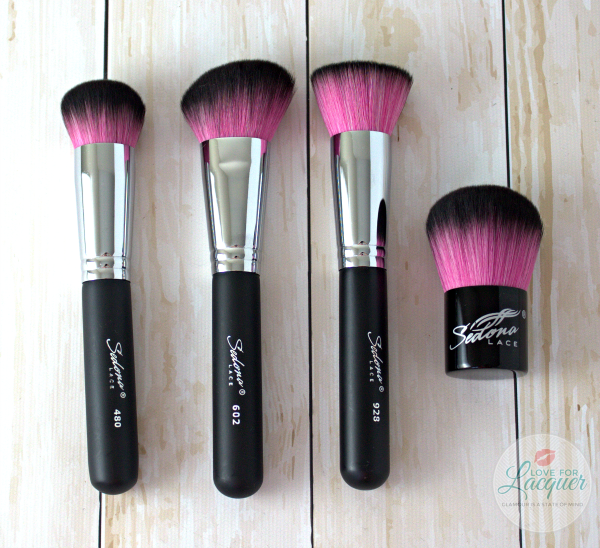 I have also been using the Vortex Synthetic Professional Makeup Brush Kit, which was designed in collaboration with Renelyn Monteloyola of Makeup By Ren Red.  These brushes are multi purpose brushes and will take your look to the next level. And of course, they all have the signature pink & black colored bristles. (Price : $99.95)
Jumbo Fan Brush – To apply ALL THE HIGHLIGHT! I freaking LOVE this brush so much!
Tulip Contour – Another great brush for really getting in the hollows of your cheeks for a precise contour. Would also be great for applying your setting powder
Dome Contour –  Another great contour brush. This one will give you a more defined look
Flat Top Buffer – Perfect for applying liquid or cream foundation. The bristles are just dense enough that you don't waste product and it gives you a streak free finish every time.
Universal Blender – This brush is a must have! You can blend, apply color all over the lid or use it for contour. I need about 5 more of these in my life
Synthetic Blender – Great for blending a shadow color, but also for blending in your concealer
Pointed Crease – Basically what it says.. great for applying color to the crease and blending it in. So soft!
Flat Synthetic – Love using this for a cream shadow base or applying concealer. The bristles are super dense and well packed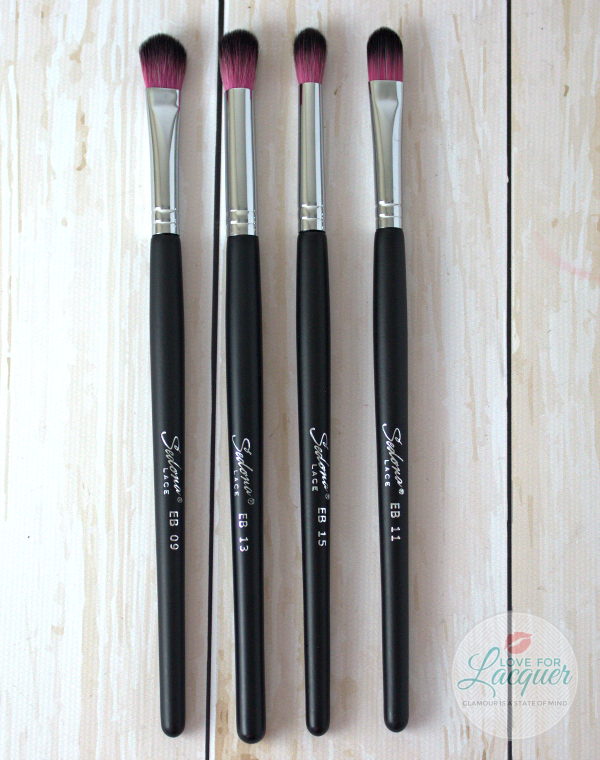 Brow Spoolie Duo – This brush is actually double sided, but I'm not a fan of the brow side. The brush is way to stiff and scratchy.
Angled Detail – Need to create a perfect wing? This is the brush for you!
Lip Brush – I am obsessed with this! It does have a cap so it is mess free when you throw it in your purse. Perfect for applying darker shades or even liquid lipsticks
Detailed Shader – Another one of my favorites – Love using this tiny brush for applying an inner corner highlight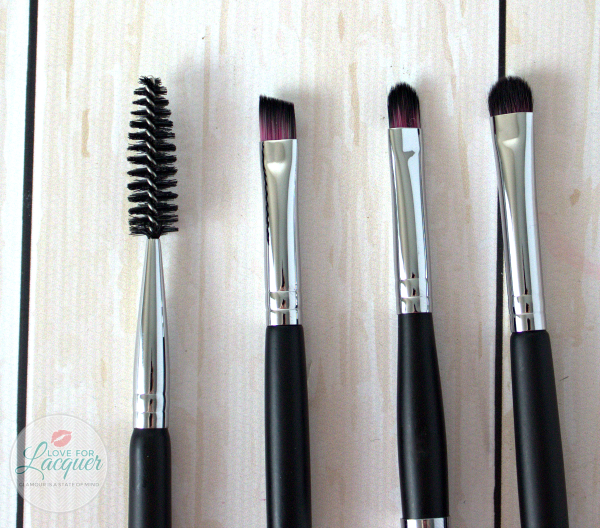 Overall, I'm incredibly impressed with both of these kits! No matter how many times I washed these brushes and put them to good use, they held up incredibly well.  I definitely think it's a great investment and between this kit and the kabuki kit, you're set for life!  You can also purchase these brushes individual as well, which is always a plus!
What do you think of these Sedona Lace brushes? Would you invest in one of these?
Availability : Sedona Lace
Social Media : Facebook | Twitter | Instagram
*Provided for an honest review. All opinions are my own*