Sponsored / PR Sample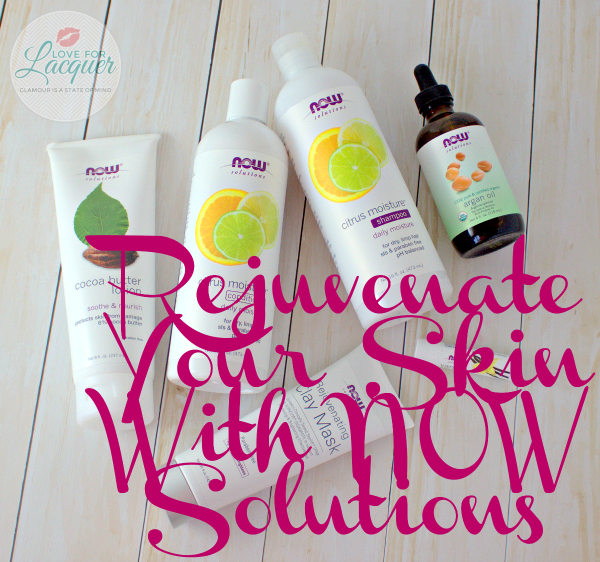 Happy Thursday! Today I have a few of my new favorite products from NOW Solutions to share with you! I have been loving what these gems have been doing for my hair, nails & skin and I really recommend giving them a shot if you are looking to revive your skin during these dry summer months!
Now Solutions is a line of superior and affordable personal care products (skincare, haircare & general hygiene)  They are derived from from pure and natural ingredients free of harsh preservatives and NEVER tested on animals.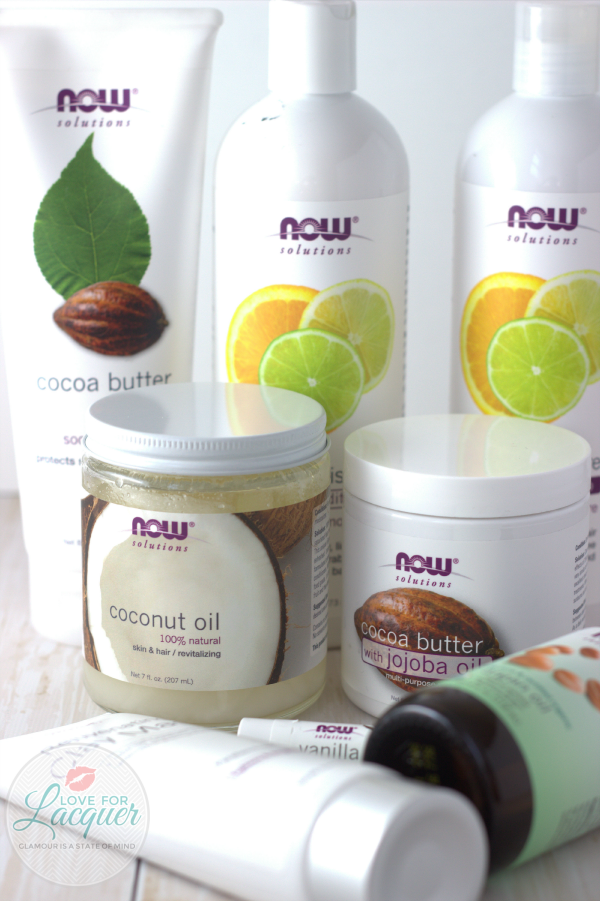 Argan Oil (Pure & Certified Organic) – I am such a huge argan oil fan! I love using these around my dry cuticles, scalp or even in my hair. It absorbs so well into the skin and  is extremely beneficial for all skin types.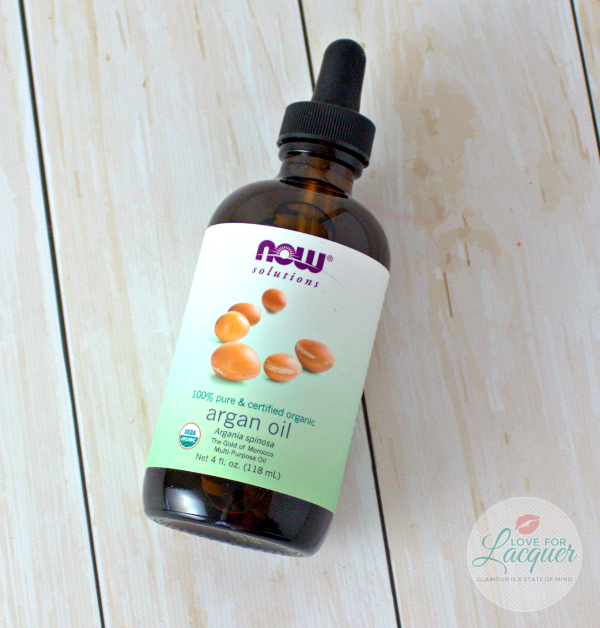 Citrus Moisture Shampoo & Conditioner – The weather in Vegas was extremely dry when I was there, so I knew my hair was going to need some help! I packed these in smaller travel bottles and am SO thankful I did! It left my hair super shiny and because of the Jojoba oil & green tea extract extremely soft. Plus, it has a delicious citrus scent that is to die for!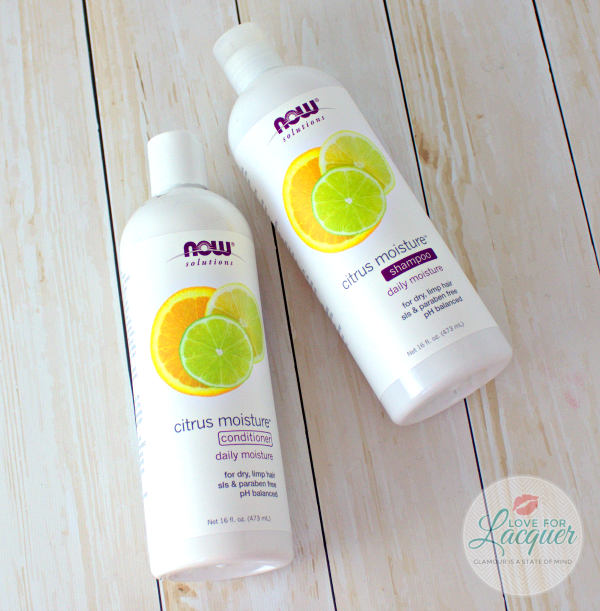 Rejuvenating Clay Mask – Speaking of dry dull skin – clay masks are one of my favorite products to use when my skin is in dire need of brightening and toning. I left this on for about 10 minutes and then rinsed and my skin was SO soft and just felt better. I only use it about once a week and I can immediately tell a difference. Amazing stuff!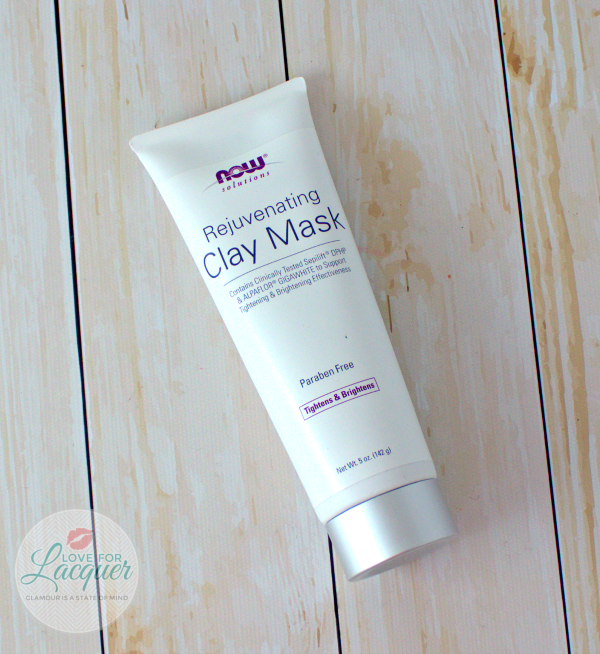 Cocoa Butter Lotion – There is nothing I love more than a lotion that smells like cocoa & chocolate! Yum! I have been keeping this on my nail desk and have been using it to rehydrate my skin during swatches. Not only does it moisturize, but it's NOT greasy at all!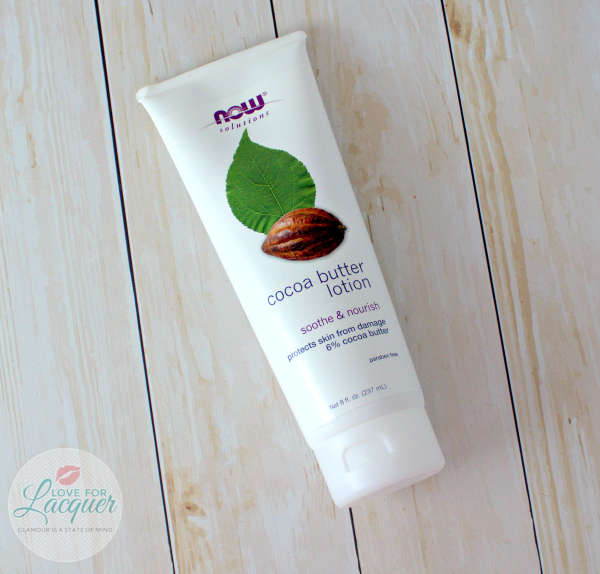 Cocoa Butter Multi Purpose Moisturizer – Seeing as I can only use the above lotion on my hands, I love that there is also a multi purpose cocoa butter moisturizer than can also be used on your face and your entire body. This product is naturally hard as a rock, so I will take out a tiny scoopful, place it in the microwave for a few seconds and apply.  Great for applying after the clay mask!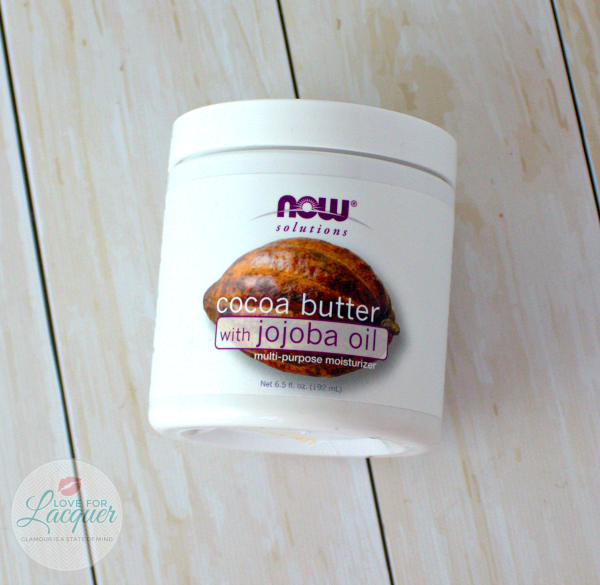 Coconut Oil – There are SO many uses for coconut oil, but I have to be honest – I LOVE using this to wash my makeup brushes. It makes the bristles incredibly soft and cleanses them in no time.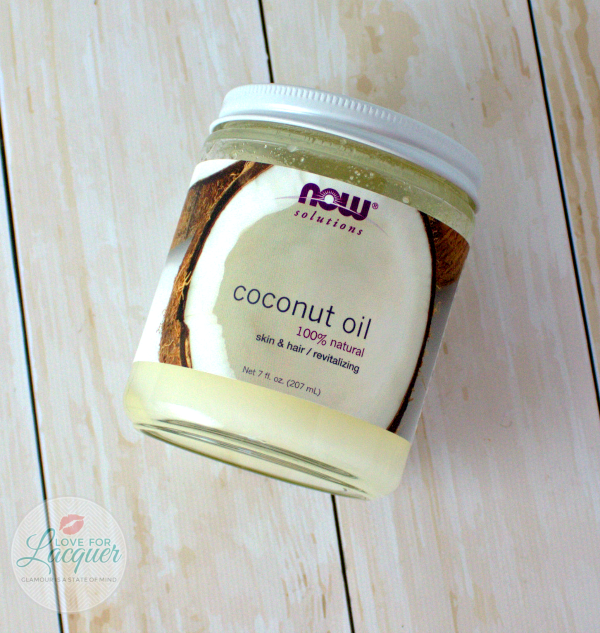 Completely Kissable Lip Balm – Can't forget about those lips! Great item to keep in your pool bag or makeup bag when your lips are feeling dry during the day. My 5 year old stole a bunch of these from me (Good thing I have a few stashed away!)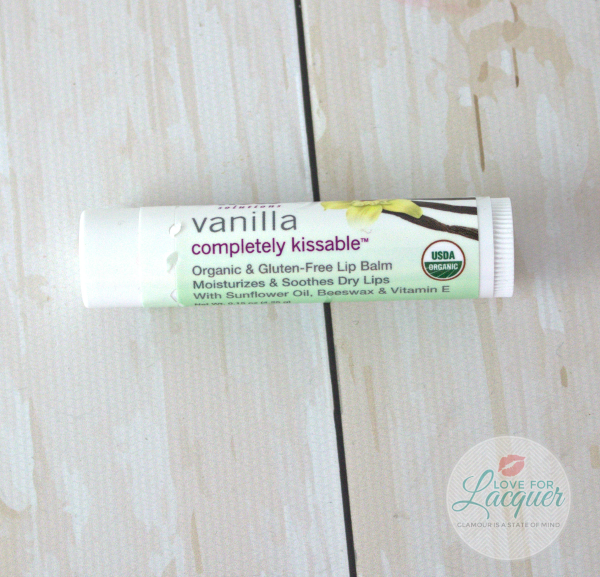 Have you tried any products from NOW Solutions? I was totally impressed with the few things I did try and will definitely be restocking & replenishing in the future.  They have a HUGE line to try from, so there is guaranteed to find something that fits your skin / hair type.  You can order online or check out your local health food store to see if they carry NOW products.
Availability : Now Foods
Price : Varies 
Social Media : Facebook | Twitter 
*This post is a sponsored collaboration between myself & NOW Foods. Product was provided for an honest review. All opinions are my own*