Sponsored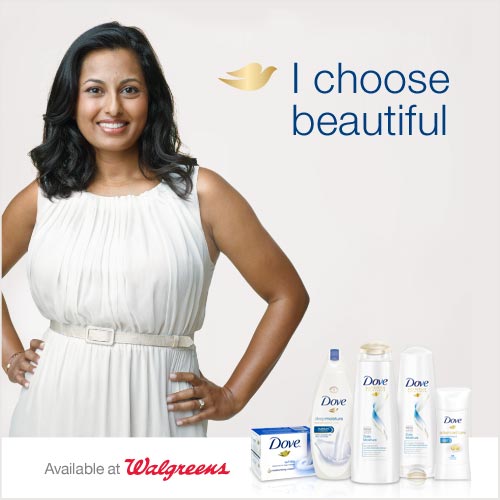 Every day women have the choice to feel beautiful or not. This summer, Dove is encouraging all women to acknowledge their worth and #ChooseBeautiful. What makes you feel beautiful?  I highly recommend watching this video from Dove and see what happens when women  from all over are asked to choose  if they are average or beautiful. 95% of those women chose the average pathway. That's way too many.  What door would you choose?
This Summer, make the change to feel and look beautiful every day by using Dove. To help you #ChooseBeautiful, head to your local Walgreens and take advantage of the amazing savings that are going on right now. 
Now thru 7/25 you'll earn $1 (1,000 Balance Rewards points) when you buy any 2 Dove products (excluding trial and travel sizes and 3.17oz beauty bars). In addition, select Dove products are on sale B1G1 50% thru 7/18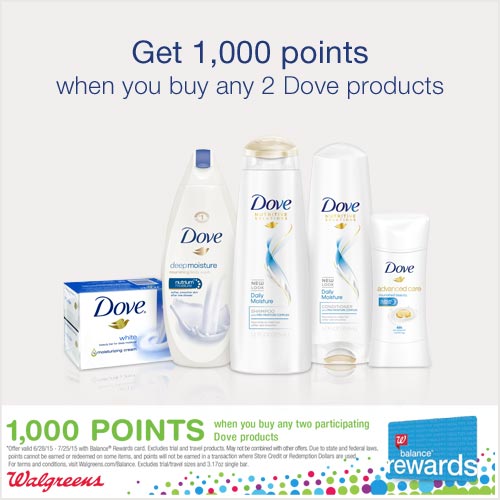 Here are some of my favorite products I would suggest picking up to help you feel beautiful each & every day!
Shampoo + Conditioner
Dove Daily Moisture Shampoo & Conditioner moisturizes for up to 5X* smoother hair in just one wash.The secret to healthy-looking hair starts with advanced care. Dove Daily Moisture Shampoo & Conditioner system contains Pro-Moisture Complex that goes to the hair's cellular level.The formula conditions without excess residue.
Body Wash
Provides softer, smoother skin after one shower .Mild body wash formula has even more of the brand's gentlest cleansers, glycinate and DEFI, combined with NutriumMoisture technology. Improved lather – rinses cleanly and quickly
Beauty Bar
Discover the Beauty Bar that helps skin feel more firm and elastic compared to ordinary Soap. Dove Beauty Bar is the only bar with our 1/4 moisturizing cream that helps skin feel more firm and elastic compared to ordinary soap.
Deodorant
Dove Advanced Care anti-perspirant deodorant delivers 48-hour odor and wetness protection plus NutriumMoisture and an elegant floral scent for the ultimate care after every shave. Find your favorite fragrance now with the best of care from Dove.
Which door would you walk through?
Sponsored by Lunchbox. Opinions are 100% my own