PR Sample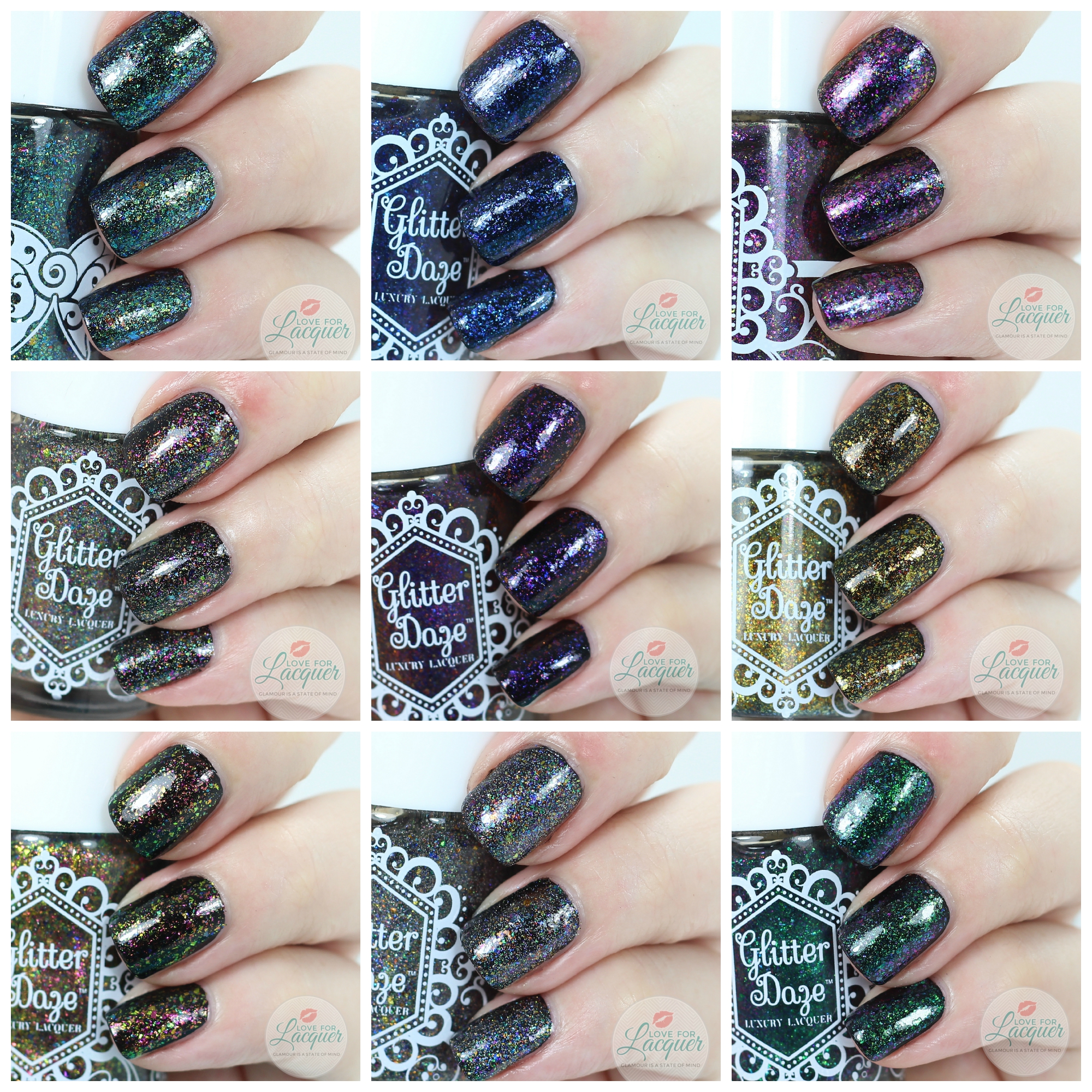 Hello loves! In case you haven't heard, GlitterDaze is having a huge $7 sale! Included in that sale, are some of her gorgeous multi chrome flakie top coats! I have all 9 to show you – Get your wallets ready! All of the swatches you see below are over a black base. I used two coats for ALL photos.
A Sirens Lullaby : Multi chrome flakie top coat with flakes that shift from aquas to teals blues, purples, a and pinks & greens!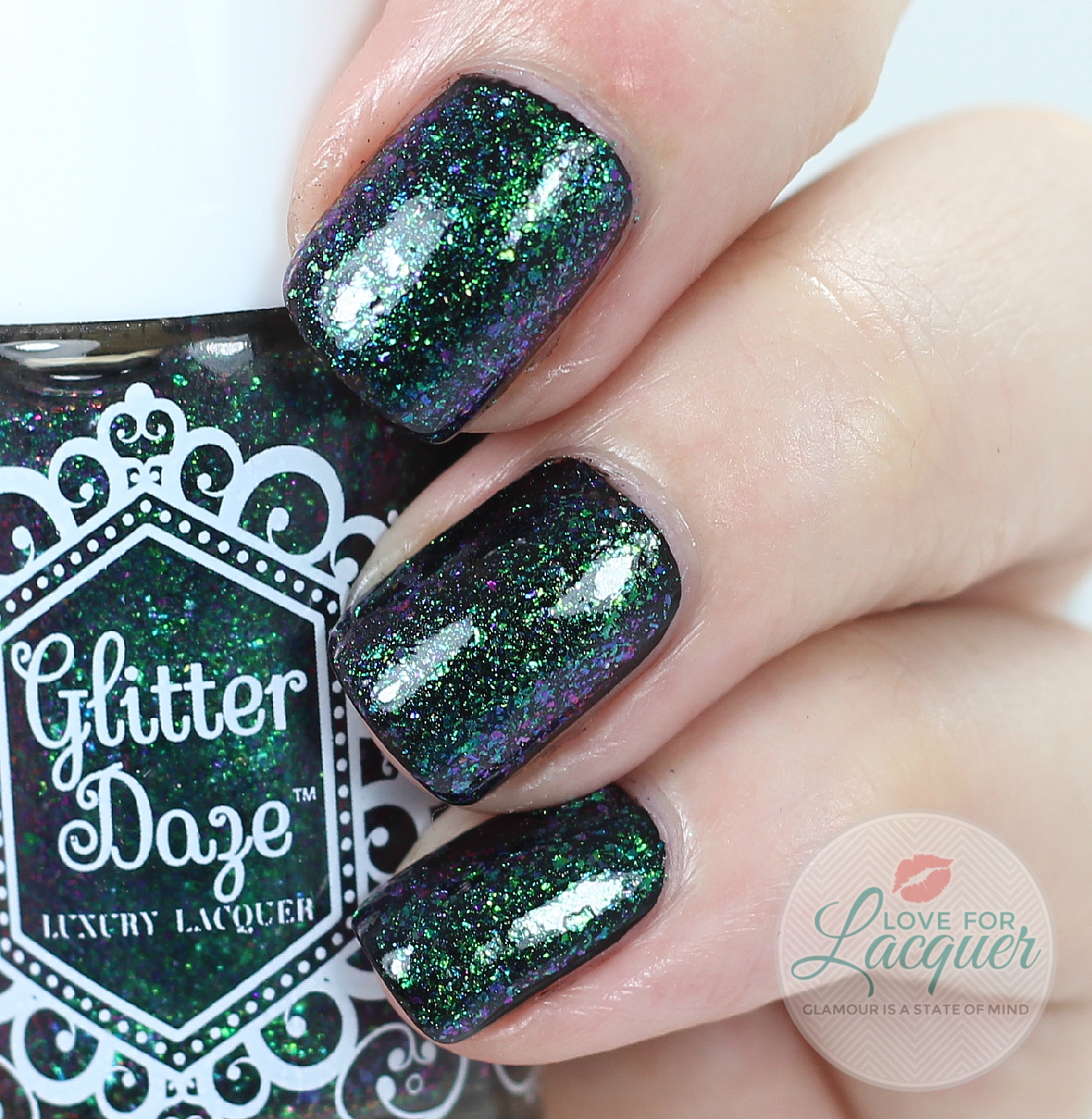 Celestial Genie : Multi chrome flakie top coat. Shifts of deep purples, midnight blue, pink & gold.
Essence Of A Unicorn : This shade covers every single aspect of the rainbow! Absolutely stunning!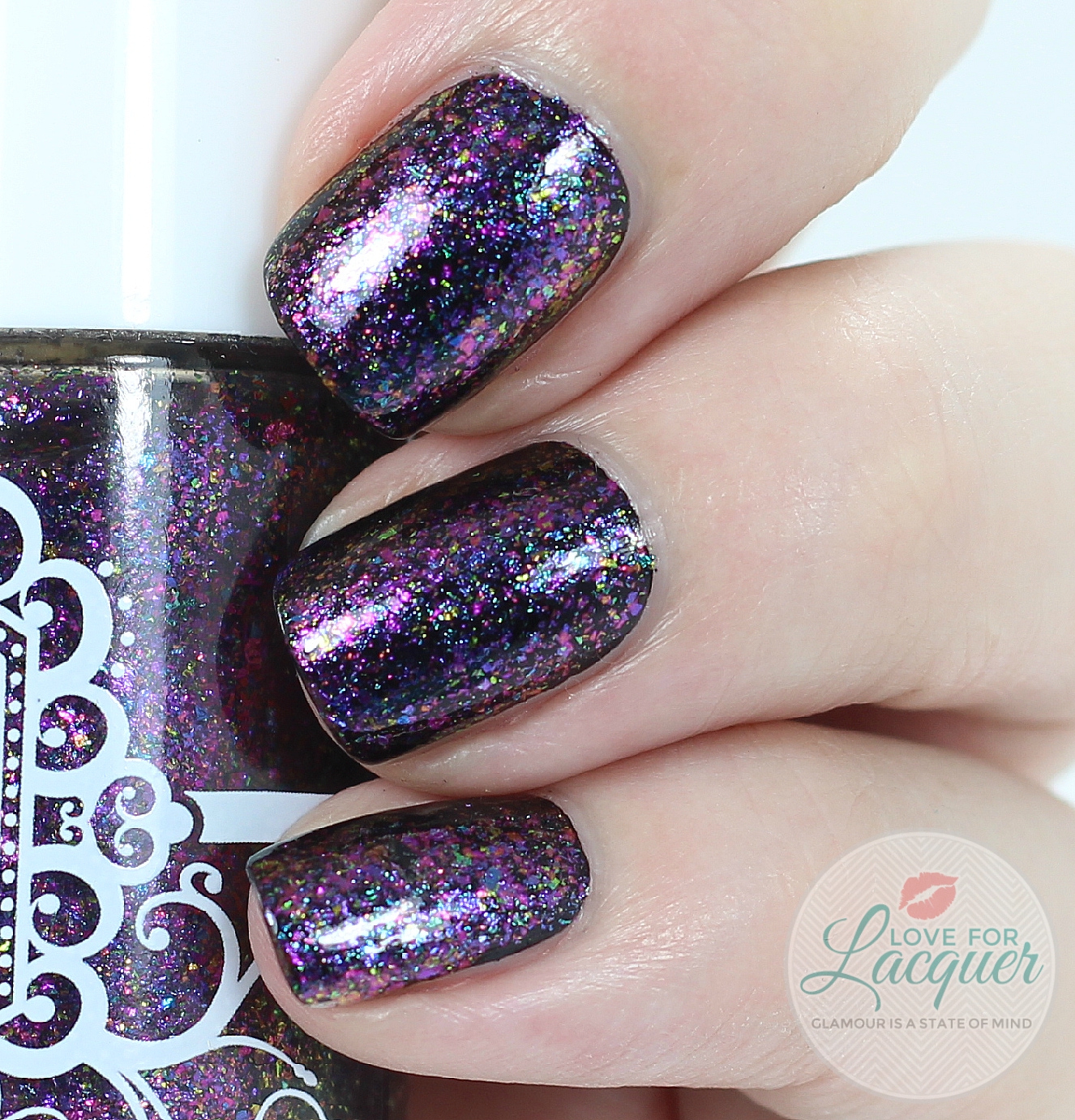 Forbidden Fairy Dust : Multi colored flakes that all shift different colors!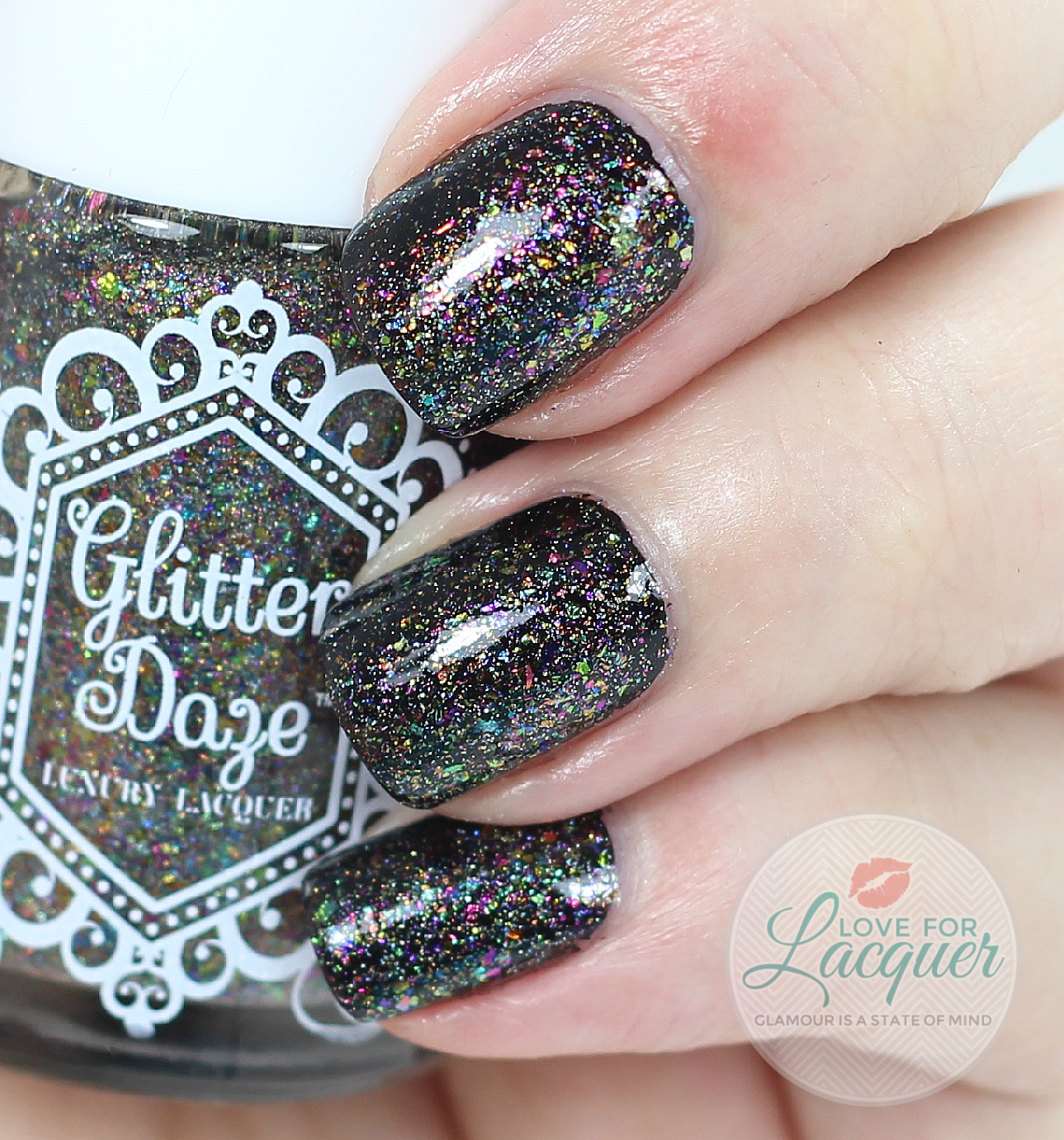 Interstellar Dragon : Shifts strongly of bronze, gold & copper.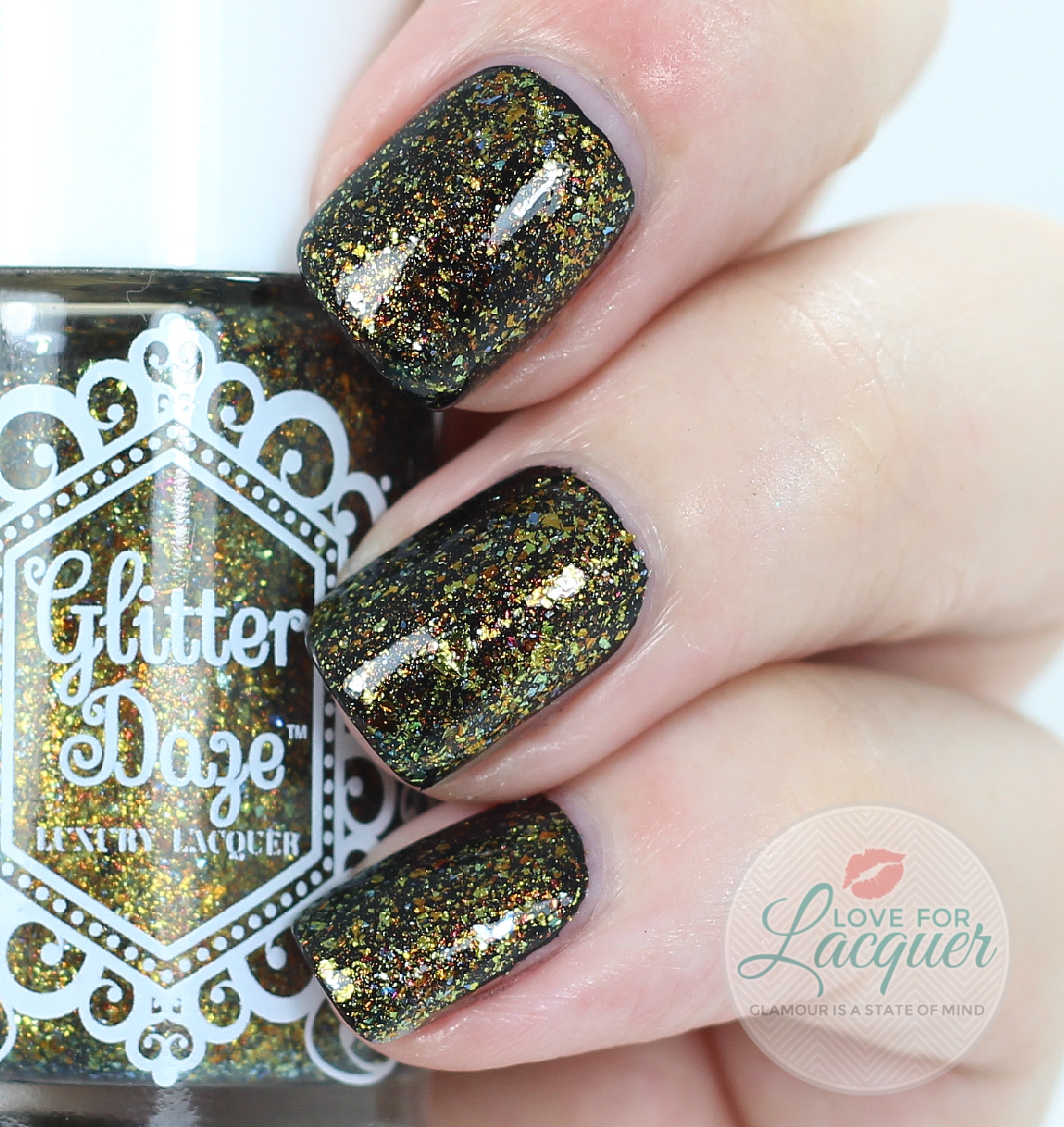 Iridescent Pixie : Multi colored flakes that shift a ton of different colors PLUS added holo shimmer!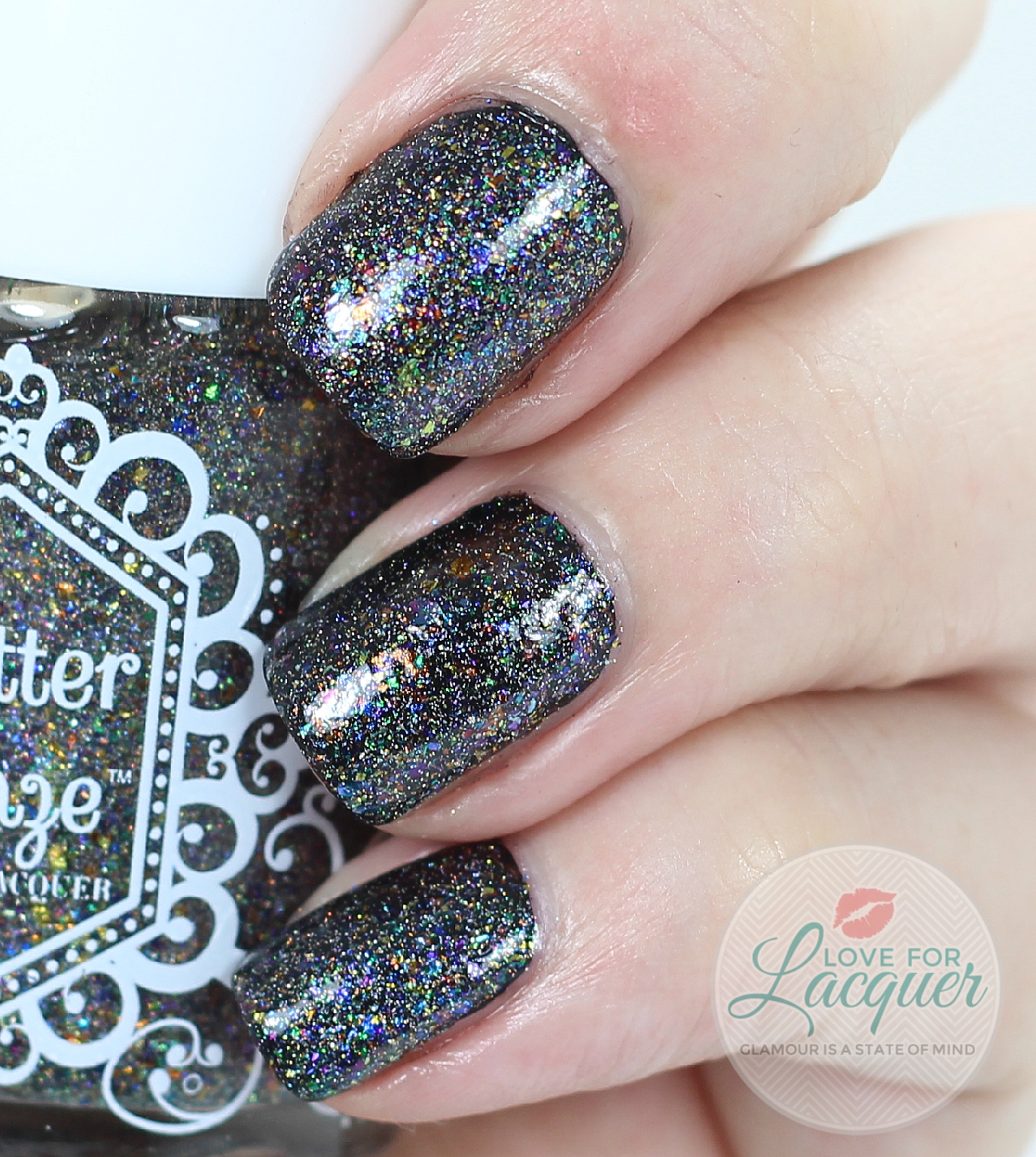 Moonlit Mermaid : Shifts through colors of deep purple, midnight blue, teal, aqua & green.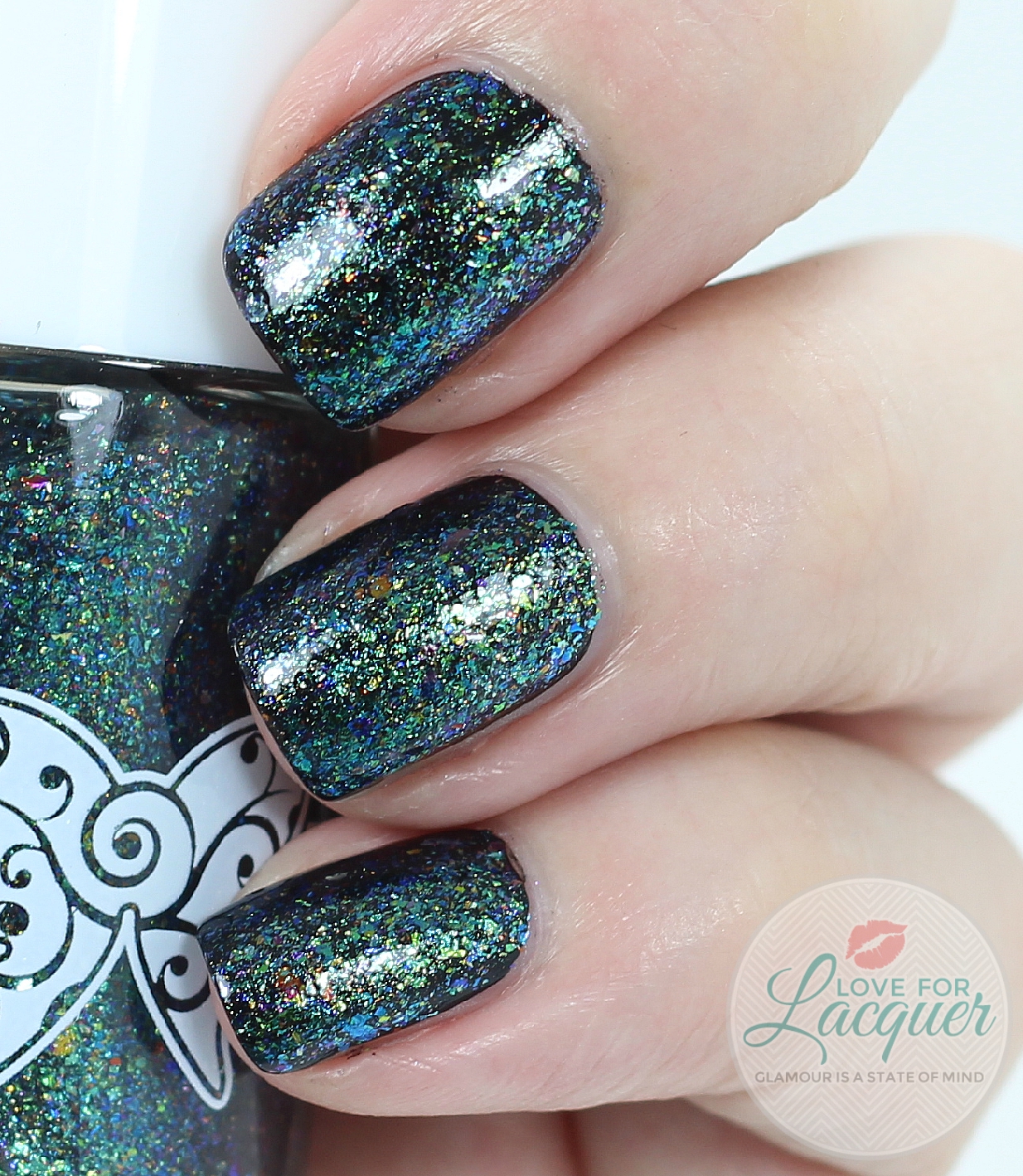 Nymphomaniac : Leans strongly towards green, pink, teal & gold but also has a ton of rainbow inside!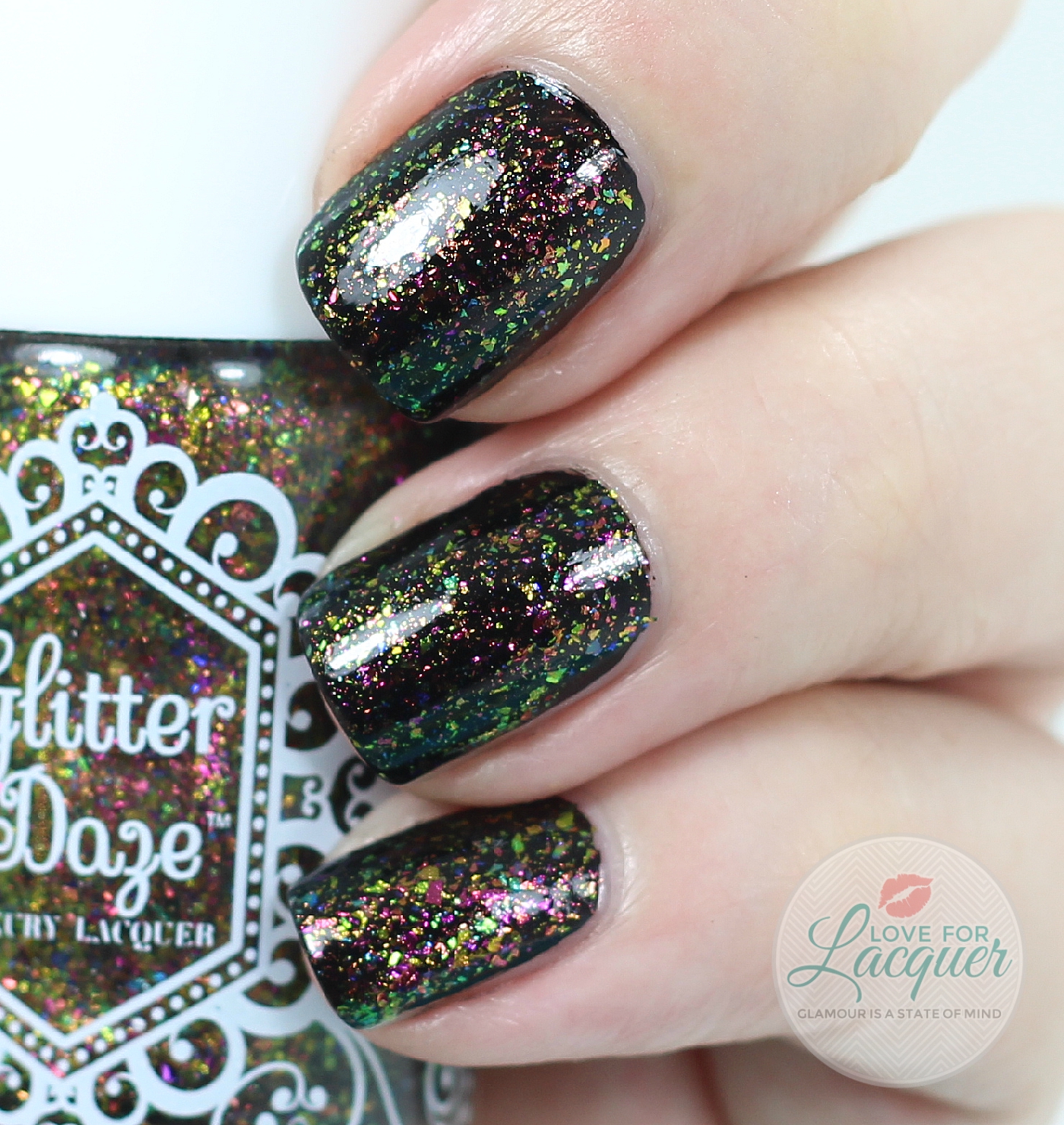 UltraViolet Gypsy : Shifts through colors of bright purple, bright pink, red, orange & gold.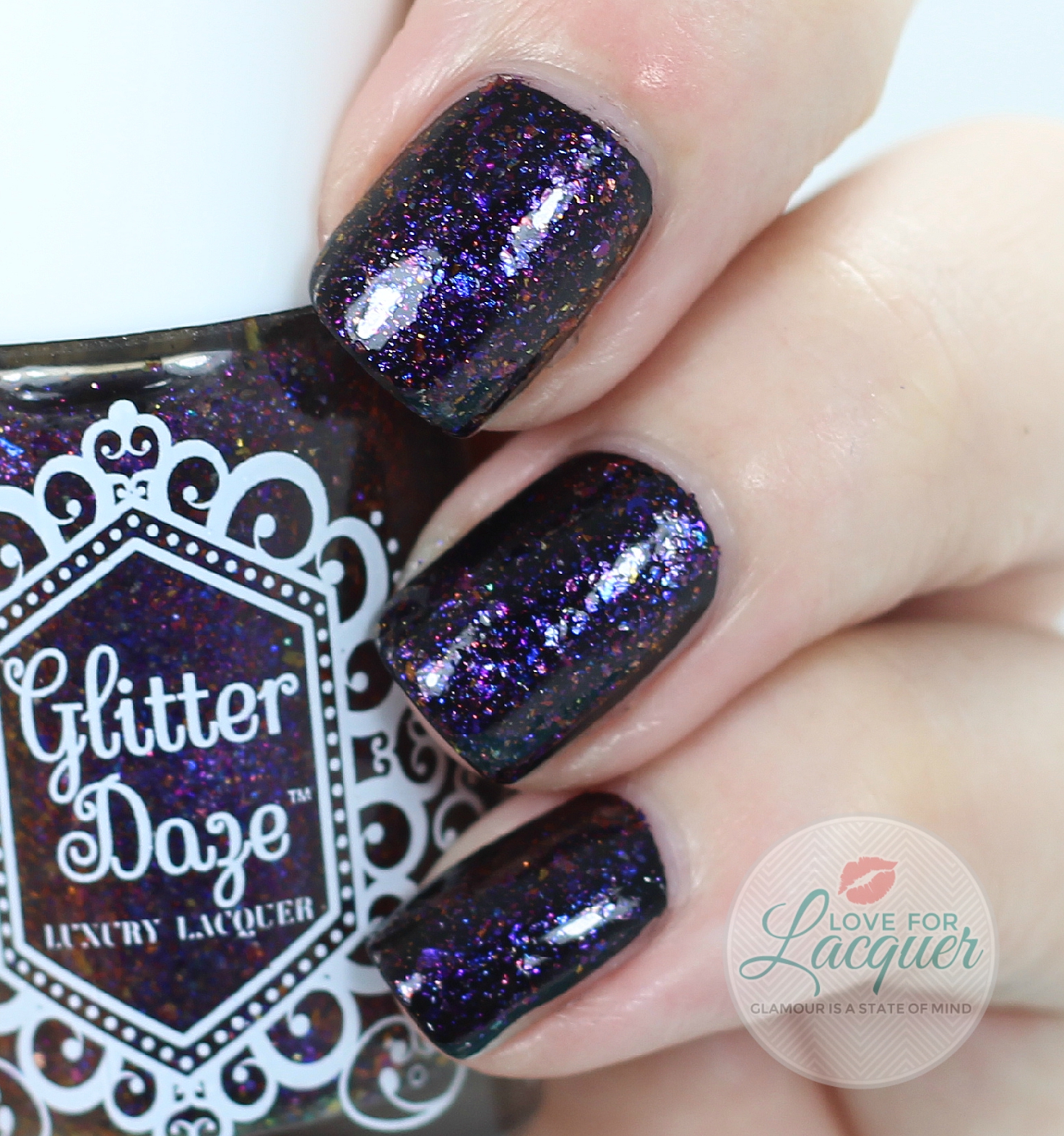 Aren't these jaw dropping!? Like I said, there are some shades that are $7 in her shop right now so get them quick! The rest you can still purchase for $12.50. I would LOVE to see her add to this collection! The formulas were perfect and the way the light hits these is incredible!
Will you be shopping the $7 sale?
Availability : GlitterDaze
Price : $7- $12.50
Social Media : Facebook | Twitter | Instagram
*Provided for an honest review. All opinions are my own*