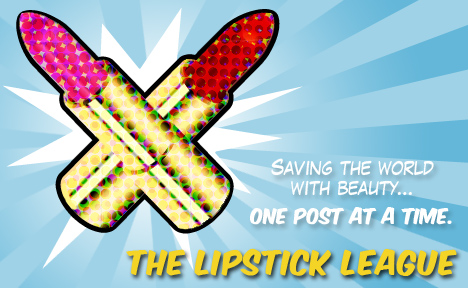 Question of the Week: As we officially move into summer in the Northern Hemisphere, share with us one beauty must-have for the warmer months ahead.
Answer : I definitely need a CC cream with a high SPF. And a waterproof brow product!
Lipstick Links Of The Week : 
Gouldylox Reviews – Looking for something to truly turn around our dried out, over-processed hair? This is the product you've been waiting for.
Love for Lacquer – This Summer is going to get a little smoky! Jess has a sneak peek & swatches of the brand new Urban Decay Naked Smoky palette launching next month.
My Beauty Bunny – Join Jen on one of her "best blogger days EVER" as she creates her own custom perfume with the help of her all-time favorite perfumier, Kedra Hart of Opus Oils. Fragrance lovers won't want to miss!
My Newest Addiction – Summer hairstyles can be easy and affordable! This week Laura is showing us how she creates a half up waves style while using products from the drugstore.
Nouveau Cheap – In the market for a fab new drugstore leave-in conditioner? Check out what I'm loving right now (with before and after pics!).
Prime Beauty – Prime Beauty boosts her thin lips with Soap and Glory's Sexy Mother Pucker Pillow Plump XXL. You HAVE to see the before and after pics!
Phyrra – Tired of the same old neutral palettes? You need the Saucebox Batalash Palette. 4 neutrals & 4 pops of color make it perfect for any occasion, and Phyrra's giving one away!
we heart this – whether you're throwing the bouquet, diving for it, or hiding in the corner eating cake, the Essie 2015 Bridal collection will have you ready for wedding season.
EauMG – And they lived happily ever after…Victoria reviews a new collection of perfumes inspired by fairy tales from indie brand, Sweet Anthem.
Glitter.Gloss.Garbage – Summer isn't summer without hot neon nails. Like China Glaze Electric Nights!
(Wondering what the Lipstick League is? Find out here.)
Guest Post of the Week, as chosen by Gouldylox Reviews – I love Jackie Aina, she's fun and funny and full of amazing tips and tricks. While I'm not into vlogging, if I was, I would want to be her.