PR Sample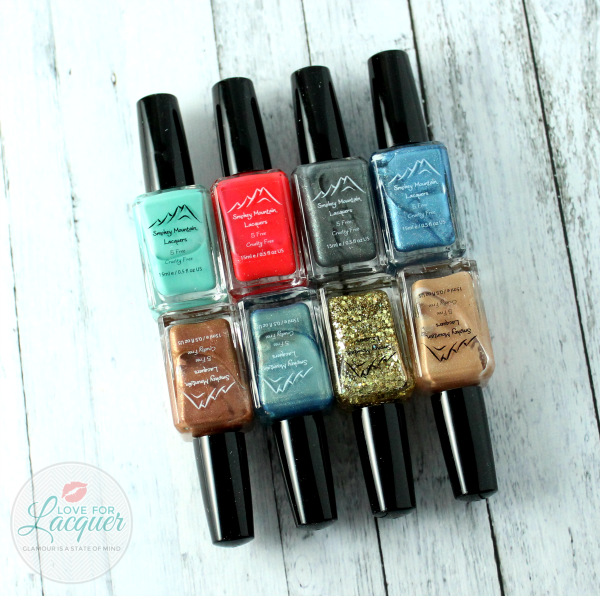 Happy Tuesday! Today I have the Long Tide No Sea collection from Smokey Mountain Lacquers. This 8 piece set releases TODAY, June 30th, at 8pm EST.  Let's take a look!
Tidal Wave – Aqua Cream that dries to a matte finish. (I have top coat over it in this photo) Formula on this was pretty good. Not too thick or thin and was easy to work with. Two coats shown below.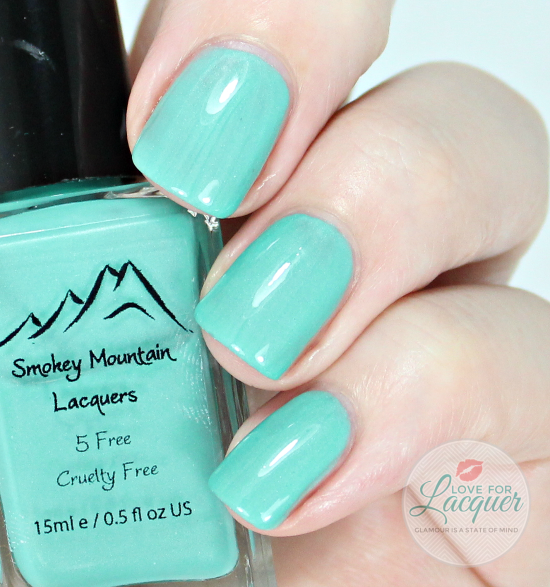 Triton's Treasure – Gold glitter bomb containing gold dots & hexes. I have this layered over Tidal Wave and it's the perfect combo! Love these two together. The glitter came out easily and placed nicely onto the nail. Only one coat was needed to top.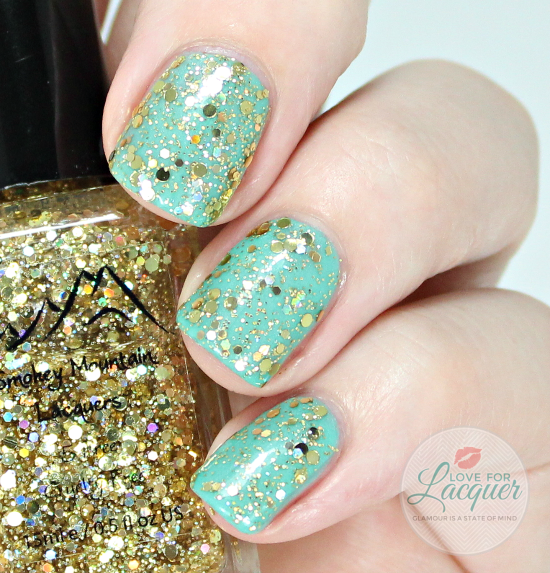 Can You BeReef It – Matte coral cream. (Top coat was used in this photo) This had the same formula consistency as Tidal Wave. Super easy to apply and the shade is beautiful! Kim also mentions this is black light reflective, but I don't own one to show you. So sorry!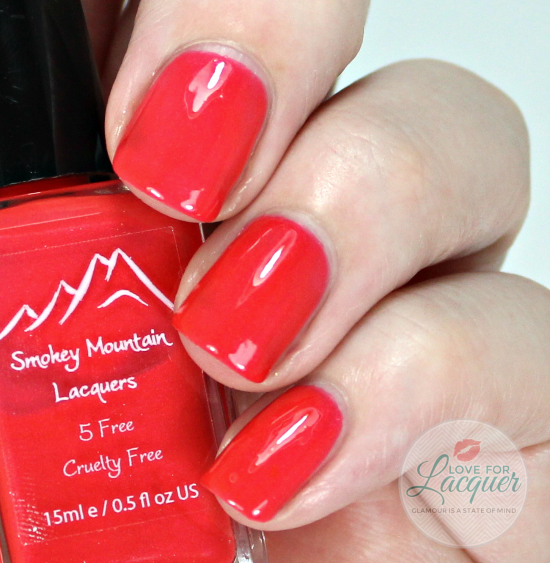 Blue Lagoon – Medium blue scattered holo. One of my faves! This holo is stunning in person! Formula was a little thick, but workable. Photo below shows two coats.
Bronzed Goddess – Medium brown creme with a pinkish / red shimmer.  An interesting combo, but it kind of works together. I'm not usually a fan of brown shades on myself, but I feel like I would wear this again in the Fall! Formula was pretty thick, but manageable.  Photo below shows two coats.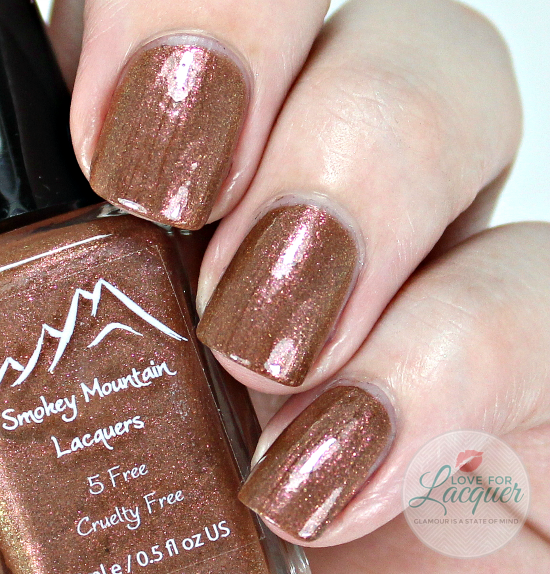 Misty Harbor – Medium grey creme with green shimmer. I had a tough time with this one formula wise. It was very thick and just wouldn't level itself out for me. It is a pretty shade though! Photo below shows two coats.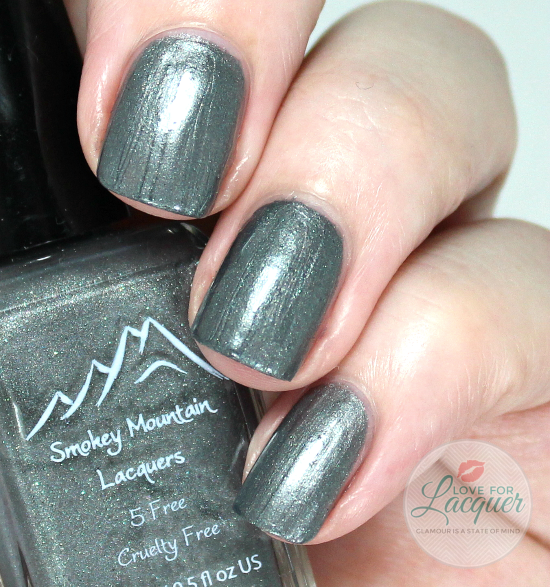 Nude Beach – Beige scattered holo with copper shimmer. Along the same lines as Misty Harbor, this was another one I had trouble with. Formula was thick and I noticed after I applied two coats it was slightly bumpy & textured onto my nail. I would recommend using two layers of top coat to smooth it out.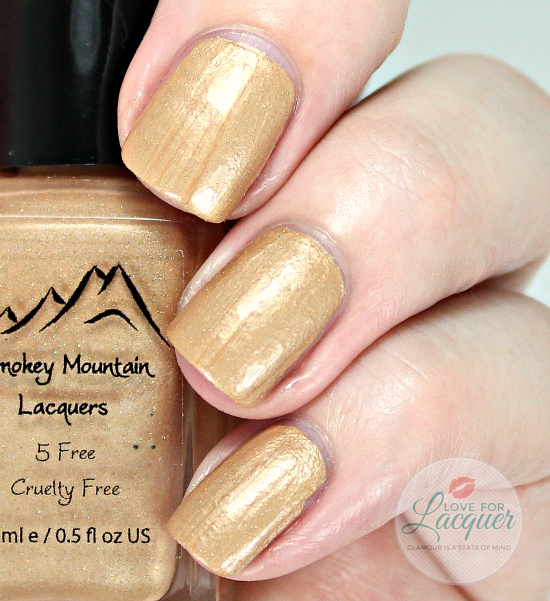 Sea Spray – Medium green / blue creme with gold shimmer. Beautiful shade! Formula was a TAD bit thick, but not as thick as some of the others. I did notice a few textured bumps, but not on the same level as Nude Beach. Photo below shows two coats.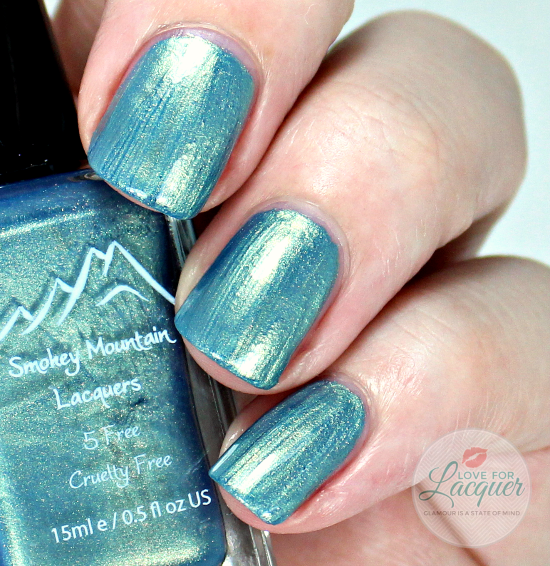 Overall, with the exception of some of the thick formulas, I would say this collection came out pretty great. There are definitely some standouts that I HIGHLY recommend picking up such as Tidal Wave, Triton's Treasure & Blue Lagoon.  Those are absolutely in my top 3!  Ooh! And Can You BeReef It! (If you have a black light & buy this shade, send me a pic so I can see it!)
Will you be picking anything up from this collection?
Availability : Smokey Mountain Lacquers
Price : Between $8 & $10
Social Media : Facebook | Twitter | Instagram
*Provided for an honest review. All opinions are my own*