PR Sample
Affiliate Link
Hi loves! Today I have a very special post for you! It's all about my everyday makeup storage! Being a beauty blogger, I have accumulated a TON of products over the past 3 years and with that – MANY MANY trips to Ikea for storage. But the only problem with that is, I like to visually SEE my things. If I don't see my products right in front of me, they will most likely never get used. Which is why I absolutely adore acrylic beauty boxes such as this one I am about to show you from Original Beauty Box. I have been a fan of their products for years and even own the small version. Now I have the deluxe box to share with you and I am in LOVE! It holds a TON of products and is so sturdy and durable.
I tend to rotate products every few weeks. I do that to help me go through my favorites and also to remind myself I need to test out different things as well. I know some girls load up their boxes to the brim, but I like to have room to grow so to speak. You'll see in the photos below that there is a TON of room left for me to add things as I go.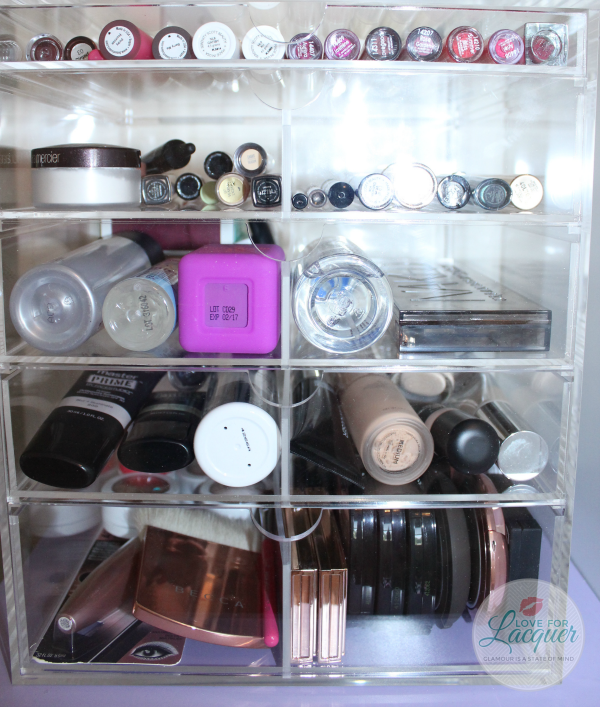 The deluxe box has 4 large drawers and one skinny drawer on the top. All of the drawers (Minus the top) come with dividers that can be left in or taken out.  The acrylic is VERY well made and the drawers slide in and out nicely.
DIMENSIONS:
10″ L x 10″ W x 12″ H
TOP DRAWER: 3/4″ DEEP
MIDDLE DRAWERS (3 EACH): 2 1/4″ DEEP
BOTTOM DRAWER: 3 1/4″ DEEP
In the top drawer, I have a bunch of lip products (and a random pair of tweezers) that I have been obsessed with lately. As soon as I get all of my ColourPop Ultra Matte Lipsticks in, they will be replaced!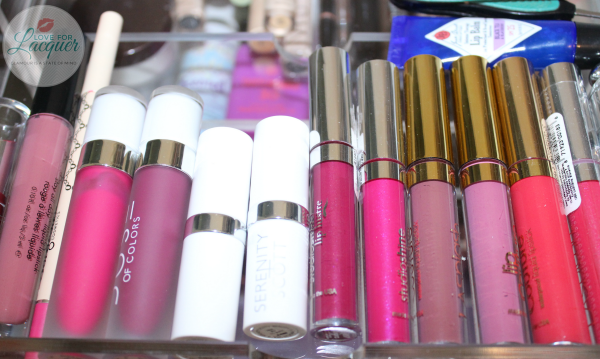 Next drawer are concealers, setting powder, brow products & random eye products I'm currently trying out.  You can't tell from this photo, but there is a TON of room in the back!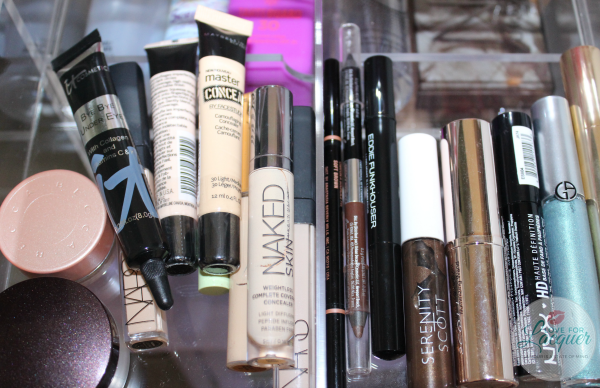 This drawer is pretty random. I have a few ColourPop quads tucked in the back. And up front are setting sprays, brush cleaner, sunscreen & the Urban Decay Naked Smoky palette! (I can't stop using this!)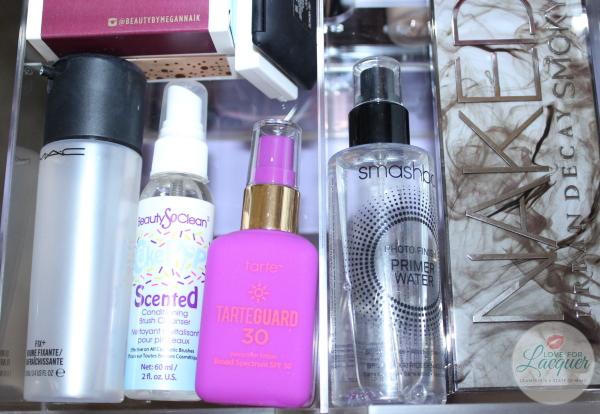 Next we have primers & foundations! This is kind of nuts, but I'm a foundation freak. I'm sure if I wanted to I could shove a few more in here, but I had to refrain myself.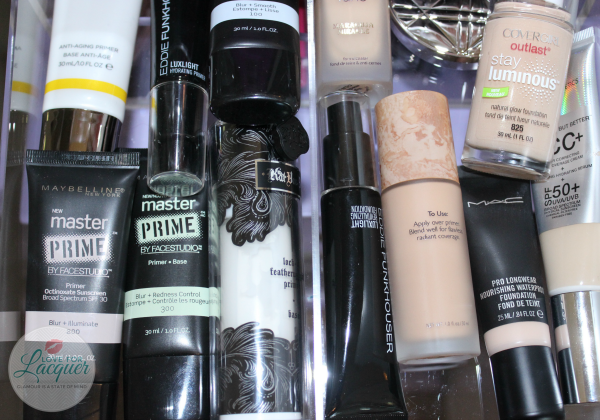 And lastly, I have some single ColourPop shadows to the left, an unopened mascara and a Becca brush. On the right hand side are blushes, bronzers & highlighters that I reach for pretty often.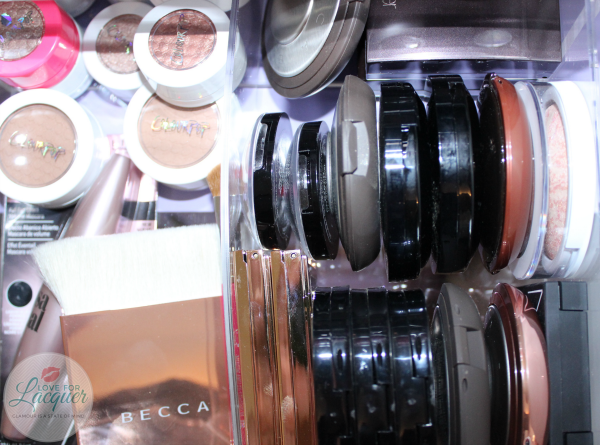 The drawer on the bottom is deep enough to where you can either stand products up or lay them down.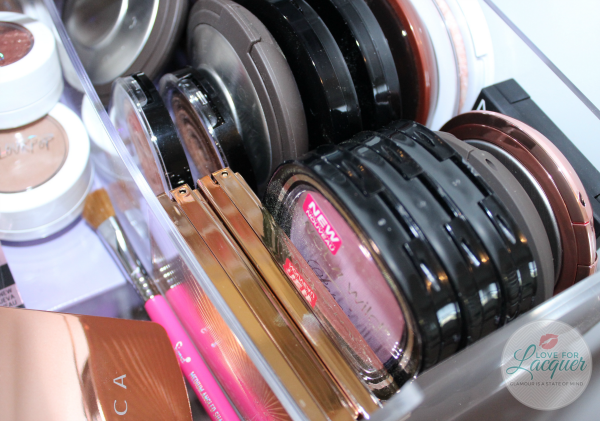 Overall, I am completely smitten by my deluxe box! I love that it has some extra space for growth and that it doesn't give me anxiety when I open up the drawers and look for something.
How do you store your makeup?
Price : $139 (Deluxe) | $99 (Original) – Use code L4L20OFF for 20% off all orders over $99 (Expires soon – HURRY!) 
*Provided for an honest review. All opinions are my own. Post contains affiliate link. I do NOT make commission off of my discount code*