Sponsored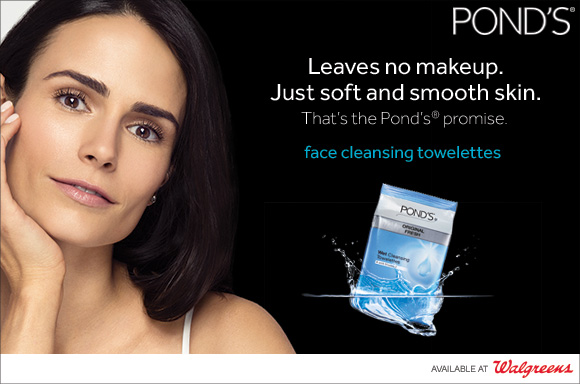 Fact. There are a lot of face washes out there to choose from, but many of them leave your skin feeling dry and rough. Not cool. However, with POND'S Wet Cleansing Towelettes, it's a different story. Infused with Triple Anti-Oxidant Complex and Vitamin E, POND'S Wet Cleansing Towelettes help revitalize your skin while leaving it clean and makeup-free.
I absolutely LOVE using these to remove makeup, dirt & grime off my face at night. They make my skin feel clean & refreshed!
Jordana Brewster, one of Hollywood's leading ladies and the new face of POND'S, relies heavily on these towelettes to help keep up with her beauty routine while on the go. I think I'll take a page from her book and do the same, especially since Walgreens is offering a paperless coupon for $1 off any POND'S products from 5/8/15-6/5/15.  (Totally a steal!) I'm definitely clipping this to my Balance Rewards Card and heading over to my local Walgreens to take advantage of this offer ASAP! You can grab your very own coupon here > Pond's Coupon or click the photo below!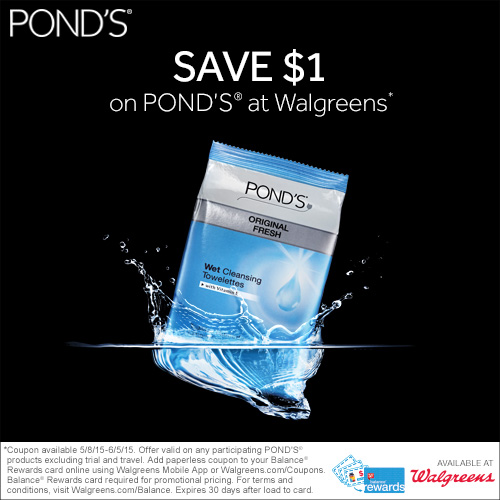 Want to know more about the benefits? See below!
POND'S Cleansing Towelettes are now infused with iconic cold cream technology, which not only removes make-up, but also provides moisturization for soft, radiant skin. Plus, they're designed with much softer fibers than the competition, so you'll experience a plusher, softer wipe! Ah. Beautiful.
Will you be stopping by your local Walgreens to #SaveOnPonds this week?!
*Sponsored post by Lunchbox, all opinions are 100% my own*