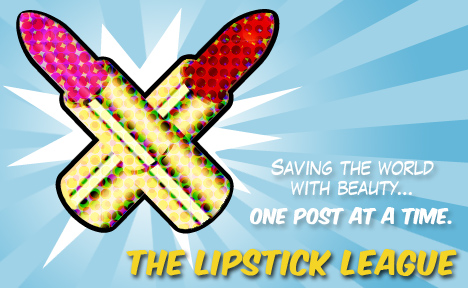 The Lipstick League – week of 5.4.15
Question of the Week: What are your thoughts about tightlining? Are you a fan? And if so, is it essential or just for special occasions?
Answer : I actually NEVER tight line! Probably because I'm afraid I'm going to poke my own eyes out. lol. But I do love how it looks on other people!
Lipstick Links Of The Week : 
we heart this – Summer is coming, Fekkai will make sure your hair is ready in it-girl like fashion.
Beautygeeks – It sucks that the US lacks the range of micellar cleansers that Canadians have. But Simple Cleansing Micellar Water IS sold in the States, it's perfume-free — and you shouldn't keep it in the bathroom.
Clumps of Mascara – butter LONDON has a new nail polish formula out. Woohoo! But is it worth the extra $3?
Gouldylox Reviews – Tired of nudes and not feeling the summer brights, either? Play with color and texture with this gorgeous palette from Smashbox instead!
Love for Lacquer – 18K Gold Plated Brushes?! Yes please! Make Mom feel LUXE this Mother's Day with these gorgeous picks from b-glowing.com!
My Beauty Bunny – We dropped by The Organic Pharmacy for a Green Coffee Body Sculpting Treatment and went home with their Beauty Drops for glowing skin. Read why they are worth the splurge!
My Newest Addiction – Laura shares with us the Battle of the Brow Pomade. Anastasia Dipbrow vs Salon Perfect Brow Pomade. Stop by to see who wins!
Nouveau Cheap – I love LORAC's little seasonal, budget-friendly palettes, and this summer's Alter Ego Dream Girl Palette is certainly no exception.
Prime Beauty – scoped out some new product launches from NYX you'll definitely want to know about!
Vampy Varnish – Discovers what all the hype is about with the ColourPop Lippie Stix and the hype is real!
(Wondering what the Lipstick League is? Find out here.)
Guest Post of the Week, as chosen by we heart this – we love a good gradient nail. Check out the talented Chalkboard Nails' take on them.