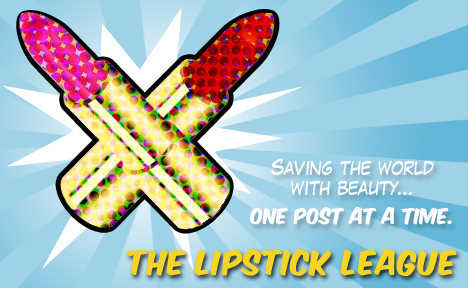 The Lipstick League – week of 4.20.15
Question of the Week: What foundation are you reaching for the most right now?
Answer : I have been LOVING the IT Cosmetics CC+ Cream Illumination! It has amazing coverage and feels so light on my skin – Plus it gives me such a natural looking sheen
Lipstick Links Of The Week 
Phyrra – Lost on where to start with HAC? I've got you covered with the Pale Girl's Guide to Highlighting & Contouring! Included are recommendations for light to medium skintones too!
we heart this – Can you get fab brows under 5 bucks? Answer: You can with THIS!
Beautygeeks – takes a short trip down spray antiperspirant memory lane in this review of Dove Dry Spray.
Clumps of Mascara – is in loooove with a lipstick. Honestly, it could very well be one of the best lipsticks I've tried all year.
EauMG – often gets asked for perfume suggestions and one of the most popular requests goes like, "Are there any under $100 indie/niche perfumes that you recommend?". And the answer is "Yes!", here's an indie line that offers a lot for fewer $!
Gouldylox Reviews – I'm obsessed with this new eye brightening wonder product from Becca. OBSESSED.
Love for Lacquer – It's time for the Earth Day promo from Zoya! Check out Jess' swatches from the Delight collection and pick a few shades up for a great deal!
My Beauty Bunny – Jen's got a sweet Earth Month giveaway going on right now. Win $112 worth of cruelty free and vegan derma e goodies! Click here to enter!
My Newest Addiction – Laura shares her favorite pieces from the new NARS Christopher Kane Neoneutral collection.
Nouveau Cheap – Wet n Wild has a new limited edition 10-pan eyeshadow palette in their Fergie line for Summer 2015. If you like neutrals and greens, this one's for you.
Prime Beauty – found an effective way to eliminate redness with IT Cosmetics Bye Bye Redness Neutralizing Correcting Cream!
(Wondering what the Lipstick League is? Find out here.)
Guest Post of the Week, as chosen by Phyrra – I'm obsessed with Blake Lively and I love my friend Ange's Age of Adaline look! You need to check it out!