Sponsored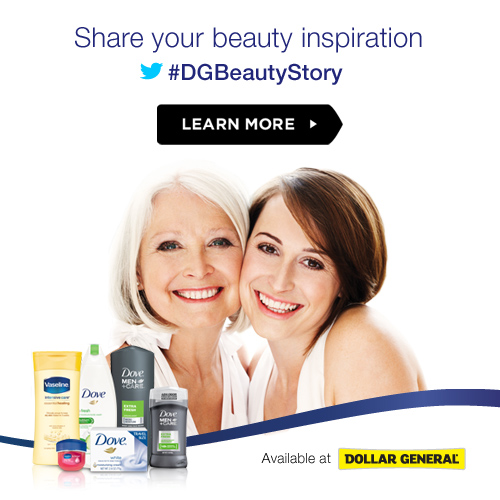 From fashion inspiration to beauty tips and mantras we choose to live by, real beauty is often passed down from our moms, grandmas, aunts and older sisters. They are our inspiration and are the first to help us embrace our own unique beauty. Your beauty story is written with the help of your family and Dove and Dollar General can help you express it. Watch Dove's video on Four Generations of real beauty and then find the right products to help your family's true beauty shine through: http://bit.ly/1PozCIU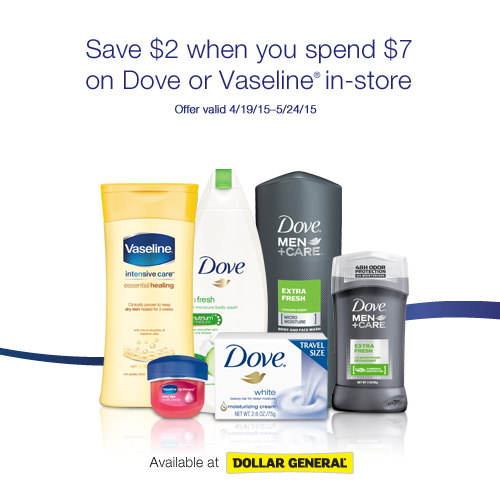 Head to Dollar General to find your favorite Dove products between 4/19/15 – 5/24/15 and take advantage of the in-store offer, Save $2 on Dove products instantly when you spend $7.
I want to hear about your family's beauty story. Reply to the tweet below and let me know who is the biggest beauty inspiration in your family using #DGBeautyStory for a chance to win a $50 Dollar General gift card.
Who is your biggest beauty inspiration? Tweet me now to win a $50 #DollarGeneral gift card! #DGBeautyStory #loveforlacquer #sp #ad

— Jess S. (@loveforlacquer) April 28, 2015
*Sponsored post by Lunchbox, all opinions are 100% my own.