Sponsored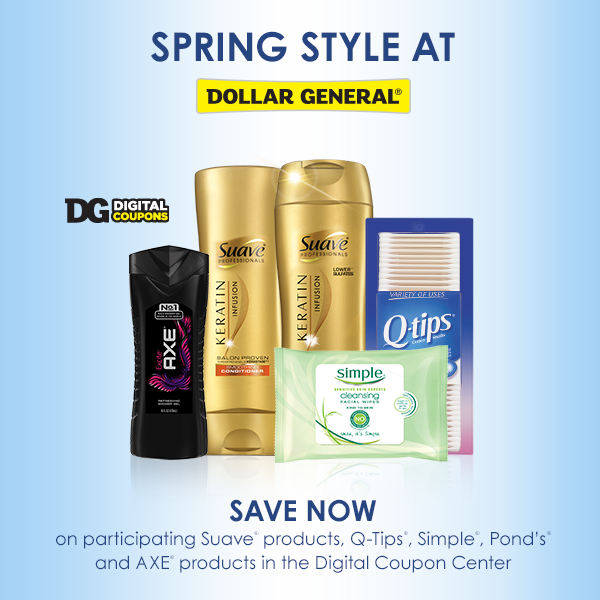 Whatever style you choose this spring, you can find your style for less at Dollar General. Check out the Spring Style Finder to discover the right products for you and your family, plus additional savings on other great products: Check it out here :  http://bit.ly/1FSHvnU
Pick up your favorite Suave products at Dollar General from 3/23/15 – 4/23/15 to take advantage of the in-store offer, and save $2 instantly when you spend $8 on any Suave items.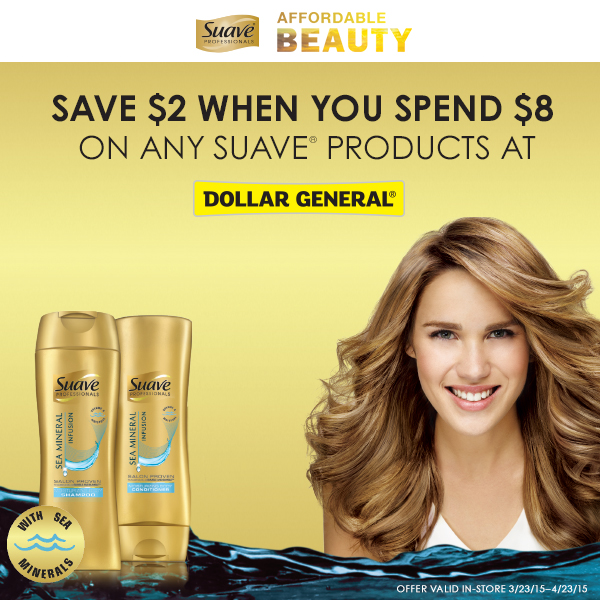 Save even more with additional offers on participating Suave Professionals, Q-Tips, Simple, Pond's and AXE products, found in the Dollar General Digital Coupon Center.*
Tell me which Suave beauty products you like most by tweeting with me using #DGSuaveStyle. You could win a $25 Dollar General gift card to use towards your next Suave purchase.
Tweet Me Here : https://twitter.com/loveforlacquer
*Sponsored post by Lunchbox, all opinions are 100% my own.
*Digital coupons hosted through the Dollar General Digital Coupon Center. Members can log in on their phone and redeem offers.
Available offers:
Save $.50 off 1 Suave Professionals Moroccan Infusion or Sea Minerals Hair product
Save $.50 off 1 Q-Tips product
Save $1.00 on any Simple Wipes or Pond's Wipes
Save $1.00 on any AXE product