Press Sample
NEW this Spring from Jordana are 4 new shades of Easyliner for Eyes & 3 new FabuBrow pencils! Let's start with the EasyLiners!
• Retractable-No Sharpening Required 
• Silky Smooth Soft Glide Formula; Doesn't Tug Delicate Eye Area 
• Excellent Color Coverage 
• All-Day Wear 
• Convenient & Easy to Use
• Made In USA
The four new shades include Khaki, Blackest Blue, Teal & Black. I'm usually not a huge eyeliner person, but these are SO creamy and easy to apply! The teal is probably my favorite and makes for a great pop of color in the waterline.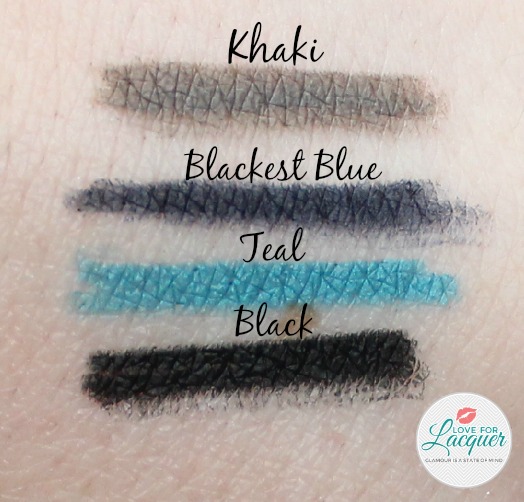 I love that they are retractable (No sharpening required!) and don't tug on my lids when I'm trying to apply.  They have definitely become my new favorite from the drugstore – And did I mention they are only $1.99?!
FabuBrow Eyebrow Pencils
These new brow products from Jordana are kind of blowing my mind. I have been using the soft brown shade like CRAZY and my brows have never looked better! The shades that are new for Spring are Midnight Brown, Soft Brown & Light Taupe. (There are some additional shades on the Jordana site as well if none of these work for you!)
When I first swatched these on my hand, they were HARD. I almost gave up on them at first but once I warmed them up a bit and actually used them to fill in my brows, they went on like butter.  They made my brows look incredibly natural. I also used the little  brush on the end to blend everything together and enjoyed it much better than a regular brow spoolie.
Swatches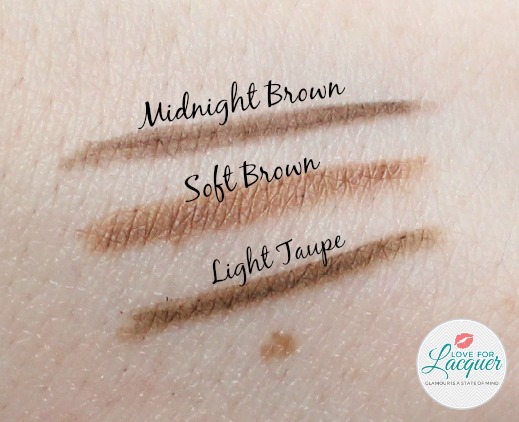 Overall, this product has replaced my Anastasia Brow Wiz (And that is HUGE!) If you're looking for an affordable brow product, I would highly recommend picking this one up!
Price : EasyLiner : $1.99 | FabuBrow : $2.99
*Provided for an honest review. All opinions are my own*