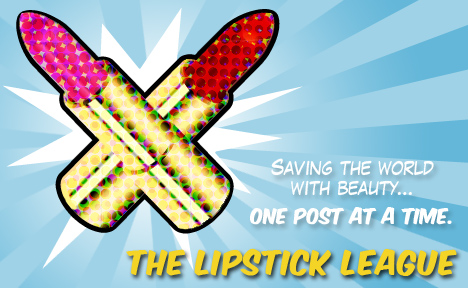 Question of the Week: So let's hear it. Did you make any Black Friday/Cyber Monday beauty purchases? Spill the beans!
Jess' Answer : So I'm pretty sure I'm the worst beauty blogger of life. I didn't make a SINGLE beauty purchase Friday *or* Monday! Can you believe it?! I had so many things in my cart at Sigma, NARS, Sephora ect and didn't pull the trigger. (Not even when they extended their sales!) I felt proud & sad at the same time! haha. But I did place an order for the new Urban Decay LTD palette which will be here soon!
Lipstick League Round Up!
Love for Lacquer
– Jess shows us how she cleans up her manicures to make them flawless by using
Q-tips precision tips!
Nouveau Cheap
– If you haven't seen the new Maybelline 2015 goodies yet,
here are just two
of the seven new product lines I covered on the blog this week!
we heart this
– check out the
most subtle highlights
one of our co-editors ever received (and laugh at her Bride of Frankenstein impersonation!)
Beauty Junkies Unite
– You don't have to be a beauty junkie to appreciate a good night of beauty sleep, but you'll REALLY appreciate it if you win the Casper Memory Foam mattress I'm giving away!
Enter the giveaway here.
(Ends 12/16. Sorry, but U.S. babes only this time.)
EauMG
– From snow days to toasts at midnight, EauMG has you covered with these
Winter Perfume Picks
.
Glitter.Gloss.Garbage
– The Holidays are all about giving right? Well you have to check out all the
giveaways
I'm running right now! There's something for everyone!
Gouldylox Reviews
– Winter is coming, are you ready to
survive beautifully
? I've got a list of must have products that are game changers!
Guest Post of the Week, as chosen by Love for Lacquer
– Brooke from Blushing Noir is that friend who will get you to buy anything regardless if you need it or not. Her blog is the death of my wallet. I absolutely love her
Top 10 Holiday Gift Sets of 2014
and because of her, I have purchased several!