Press Sample
Happy Thursday! Today I have a brand new ALL MATTE eyeshadow palette from Pur Minerals to share with you! I think this is going to be the perfect Fall & Winter palette, especially if you're a big fan of matte shadows and rosy neutral tones. Containing 8 shadows plus an eyeshadow brush, take a look at your new soul mate!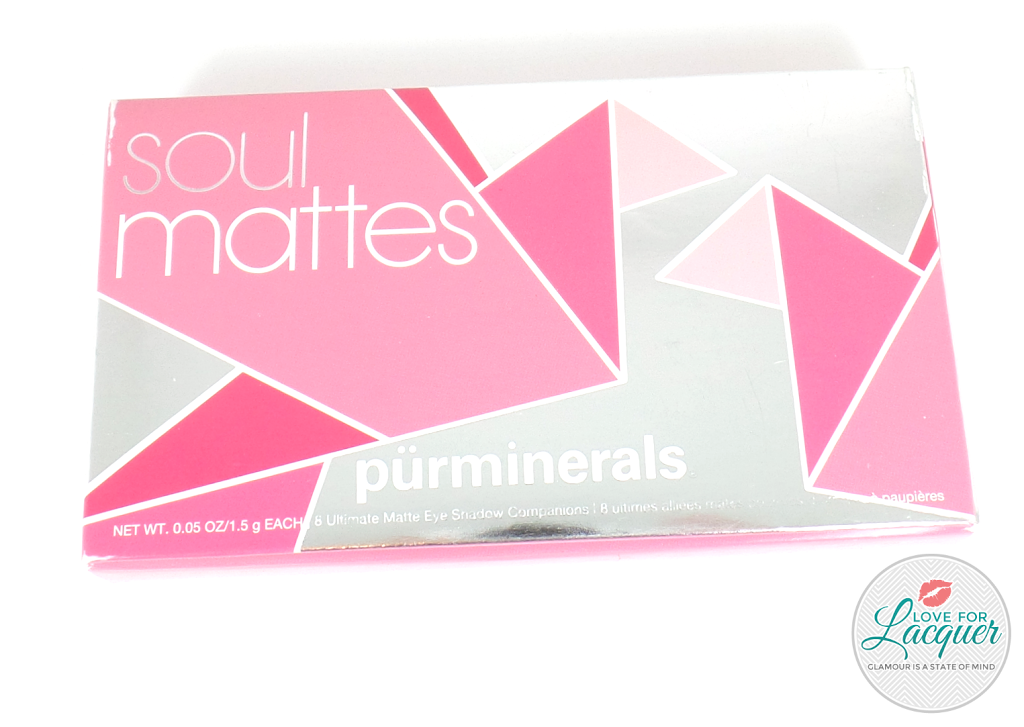 The shadows come housed in a chic metal container with a snap closure. Very comparable to the Kat Von D eyeshadow palettes.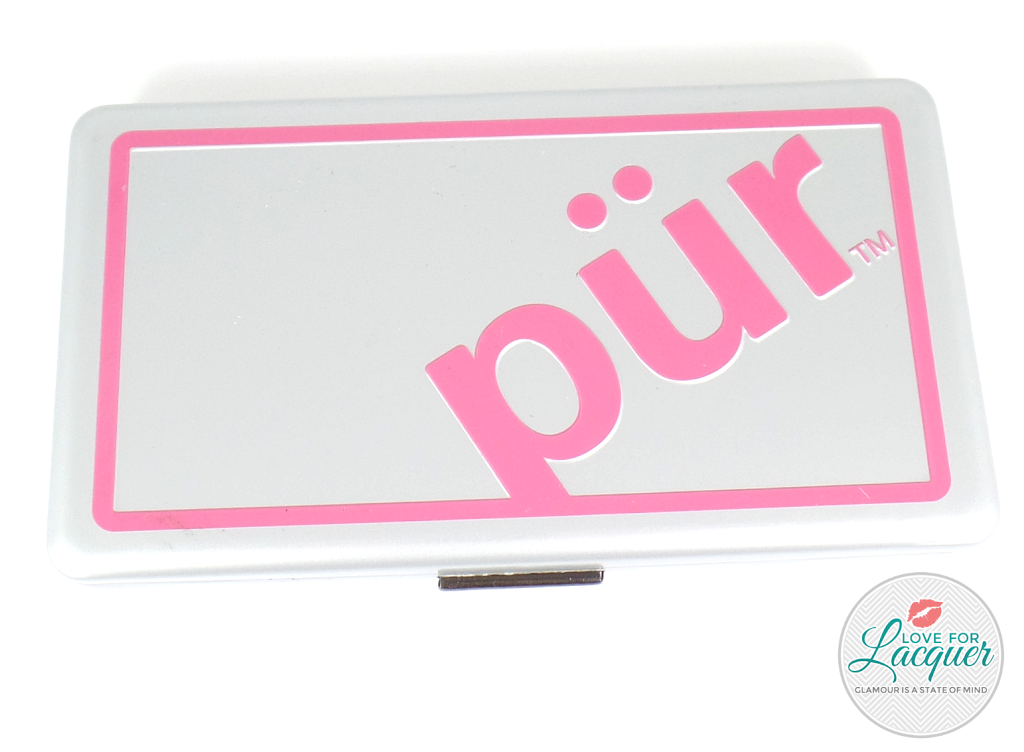 I definitely think these shades will look flattering on any eye color. They all blended seamlessly together and all but one had decent pigmentation. The 4th one in, Better Half, was not as pigmented as the other shades. I felt like this one had a film over it, and I spent quite some time digging at it with my finger and an eyeshadow brush. It does take a bit of work to build up the color. I didn't find there to be any powder or kick up either – which is always a huge plus in my book!
Other than that one shade, I am absolutely in LOVE with the color range of this palette. I definitely think if you owned Urban Decay Naked 3, this would be a great companion to that palette. Or if you just love a warm rich neutral look, this is the palette to grab! Even the eyeshadow brush is amazing quality. It's nice & fluffy and dense and works well with the shades.
The names are listed on the back of the palette, but I completely forgot to take a photo for you – Sorry!
Sweetheart – Pale Pink
Companion – Vanilla
Adore – Light warm brown
Better Half – Raspberry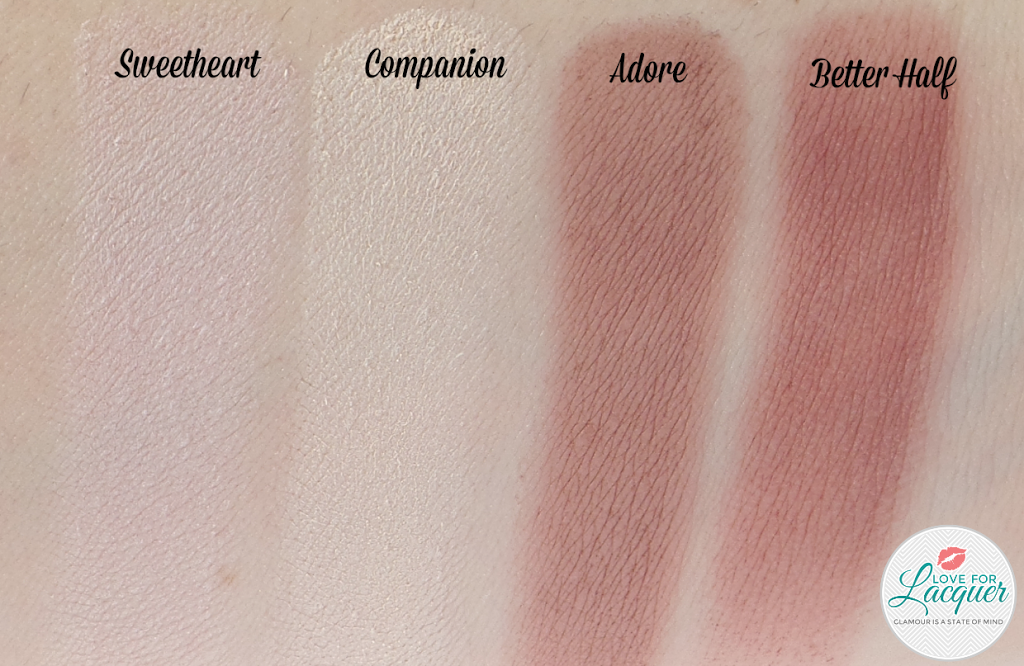 Alter Ego – Plum
Sidekick – Mocha
BFF – Cinnamon
Confidante – Tea Rose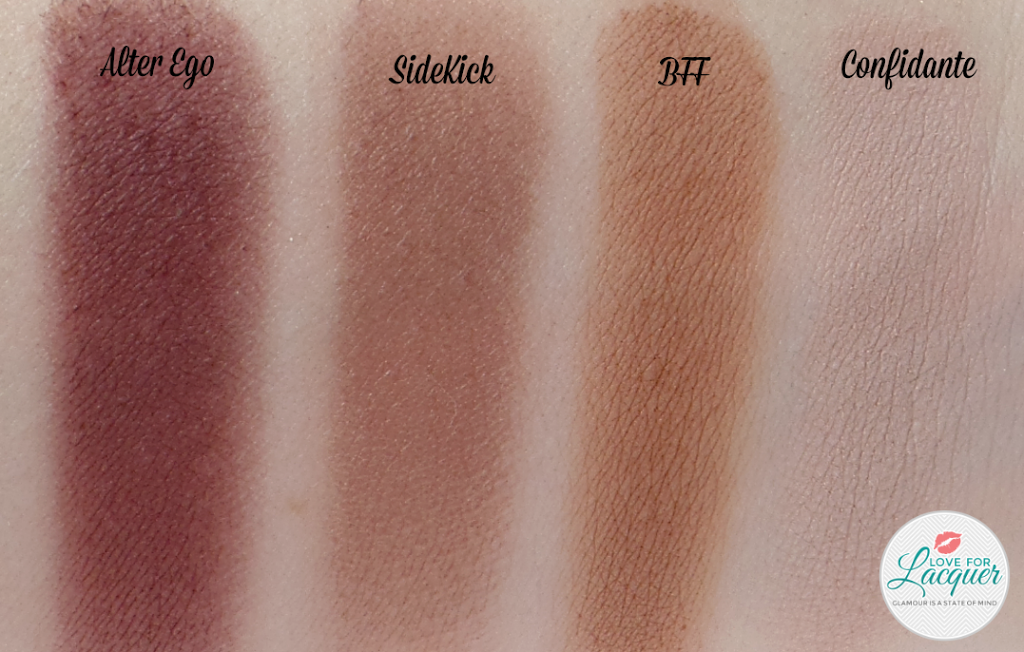 Overall, I can definitely see myself getting a ton of use out of this palette! The shadows are absolutely perfect for this time of year and I am a sucker for cranberry / rosy toned shadows!
What are your thoughts on Soul Mattes? Is this something you may pick up for yourself?
Price : $32
*Provided for an honest review. All opinions are my own*