Press Sample
Happy Friday! Today I have a few shades from the new Winter 2014 collection from KBShimmer! Christy never disappoints me with her collections – They are always so thought out and SO gorgeous! Along with the new shades being released, she is also bringing back some old favorites such as Merry Pinkmas, Snow Way! & Sugar Plum Faerie.
And as always, there is a special charity polish. When you purchase Pine-ing For Yule up until 12/15, $4 will be donated to Toys For Tots charity. I absolutely love that Christy does this! And now onto the swatches!
Deja Brew – Described as a rich cognac brown linear holographic shade. This totally reminds me of coffee. Formula was outstanding and perfect in two coats.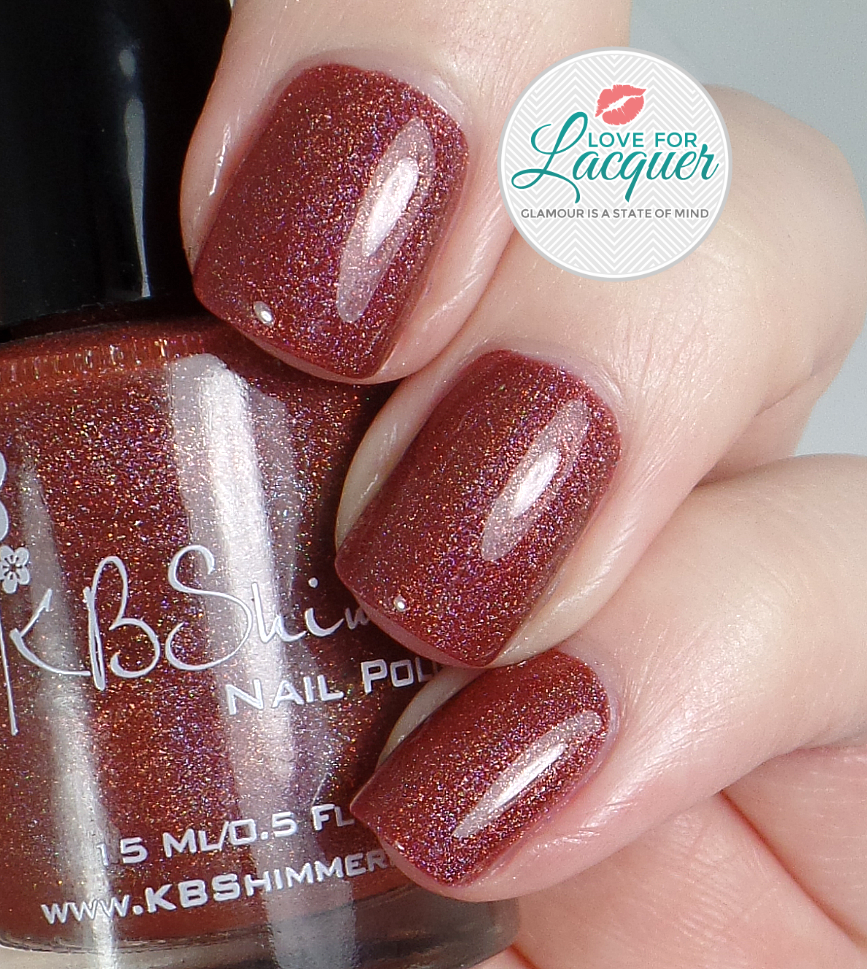 Dressed To Gild – A gold cousin to Hexy Bikini, this is a beautiful holographic gold glitter textured shade. This will dry to a matte finish and be fairly gritty. You can always apply a thicker top coat if you'd like. Formula was easy to work with and dried fairly quickly. Photo below shows two coats.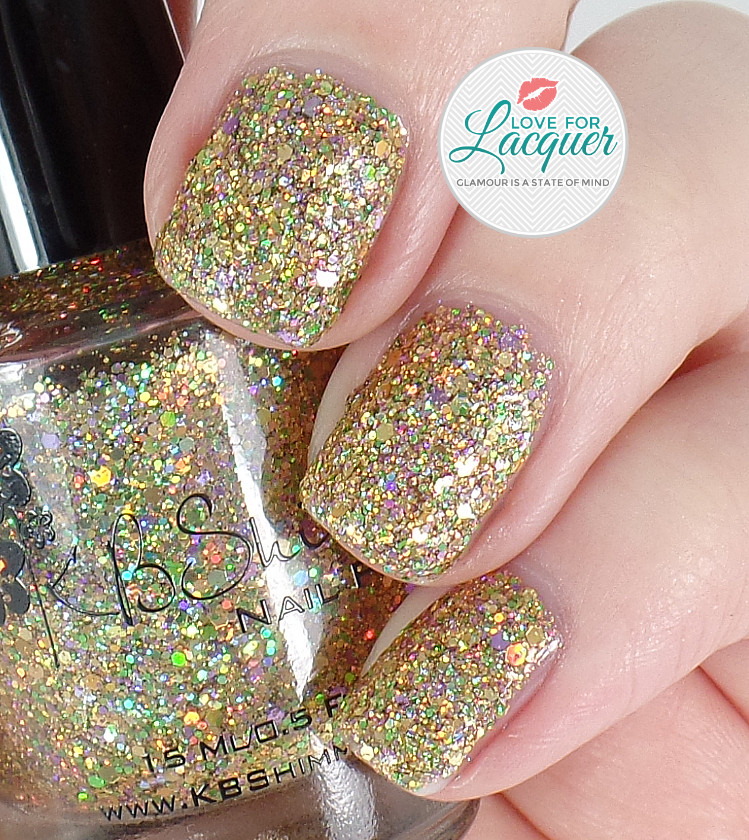 Flake Dance – Silver holographic snowflakes with small silver holo glitters in a clear base. The perfect Winter top coat! I did have a few issues getting the snowflakes out, but once I turned the bottle over for a few minutes, they came out just fine!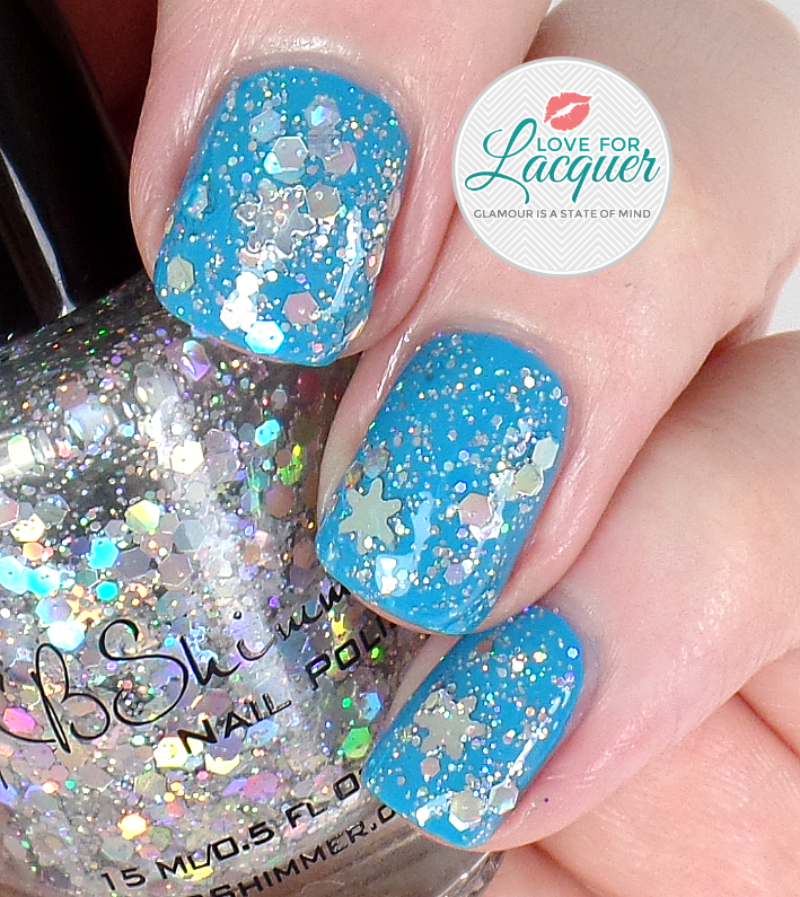 Holly Back Girl – You can get this shade FREE! If you spend $70 or more on kbshimmer.com, enter code HBGFREE at checkout. (Valid until 12/31) Described as a white crelly with red & green metallic glitters. This is pretty much Christmas in a bottle! Photo below shows two coats.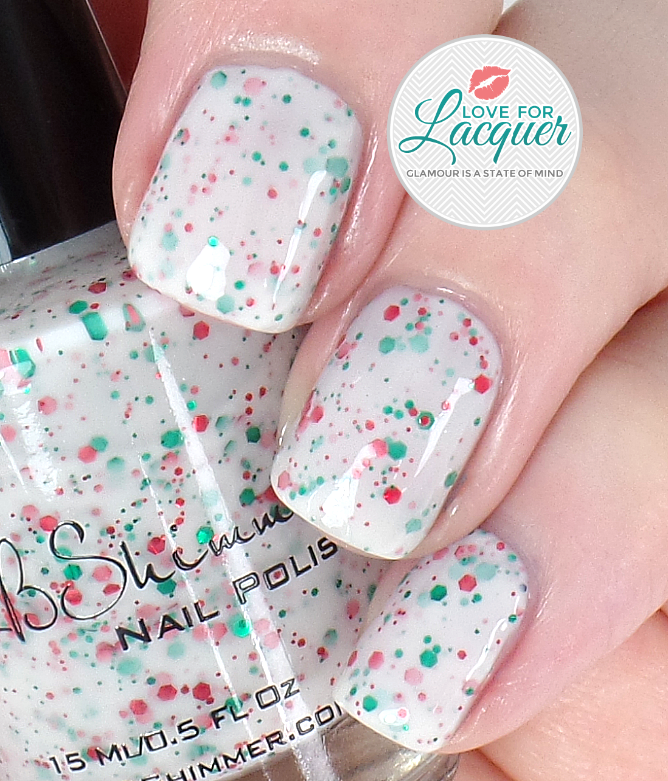 Let's Sleigh Together – Pale grey crelly base with hex glitters in green, navy & pale mint plus circle glitters in blueberry and micro holo glitters for that extra sparkle. Not your typical Holiday shade, but I LOVE it! Photo below shows two coats.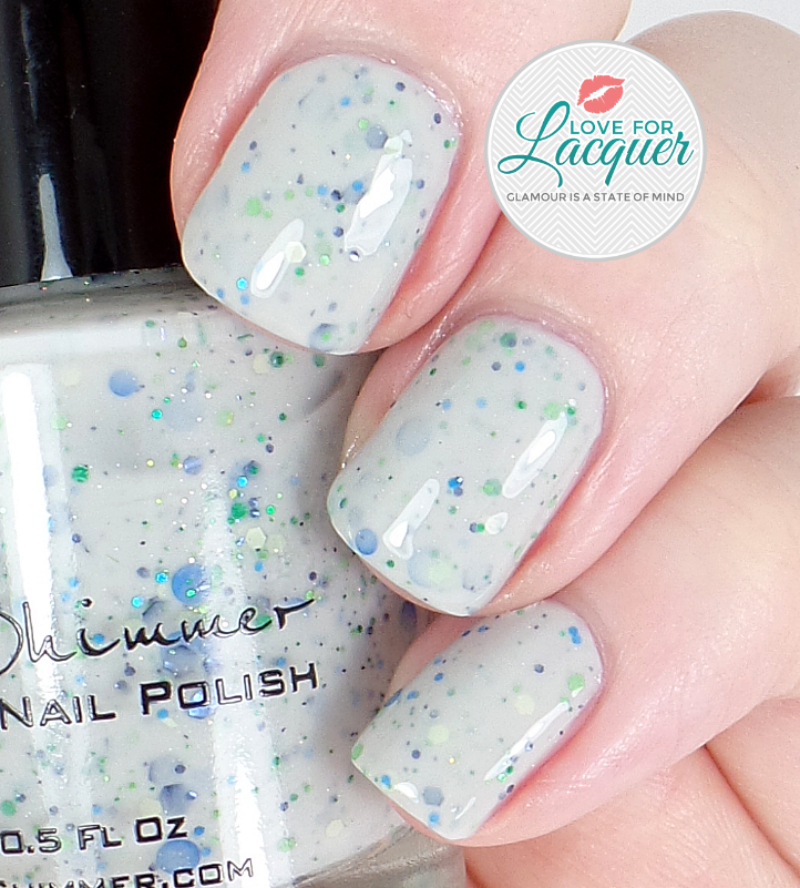 Mauve On Over – Pale mauve crelly base with colored hexes in orange, navy & aqua. This shade is based on the Pantone Fall / Winter 2014 color of the year shade. Christy totally nailed this one! Formula was perfect! Photo below shows two coats.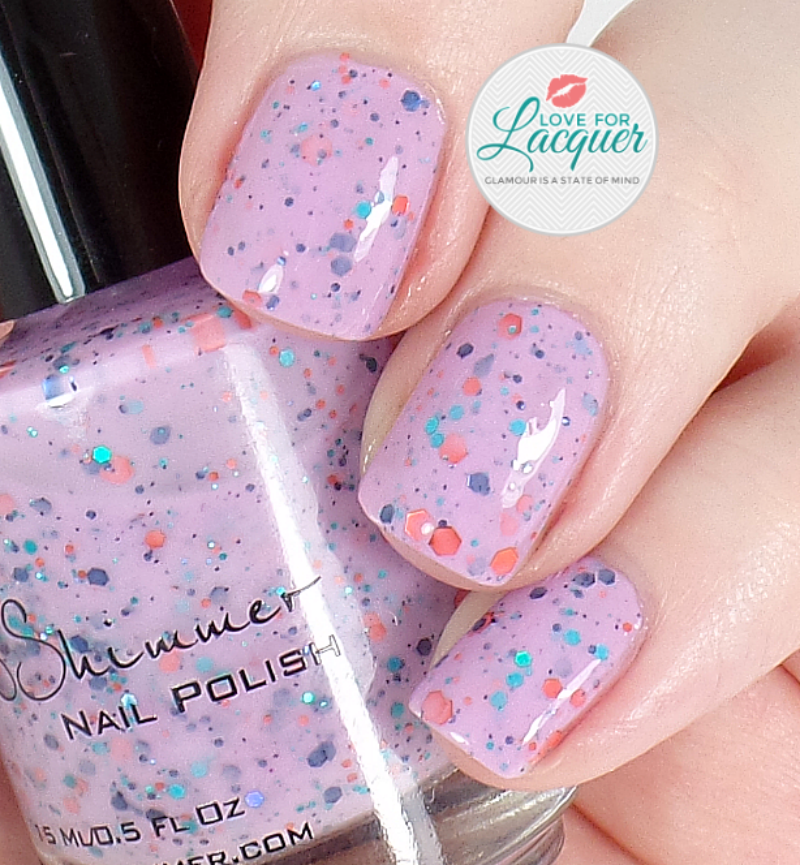 Merry Pinkmas – Returning from last years blogger collection, Merry Pinkmas was created by Cris over at Let Them Have Polish! Light cotton candy pink base with red, green & neon glitters in different shapes and sizes. I am SO happy to finally have my hands on this – I LOVE it! Photo below shows two coats. (I probably could have used one more)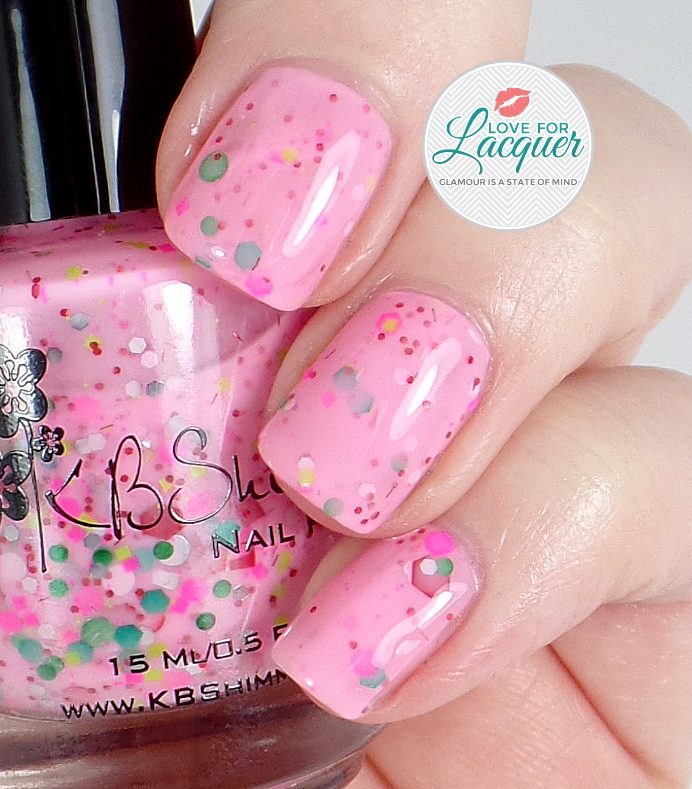 Too Cold To Hold – Another textured shade – Rich sapphire blue base filled with holographic silver, blue & green holo glitters for a bejeweled textured look. Photo below shows two coats.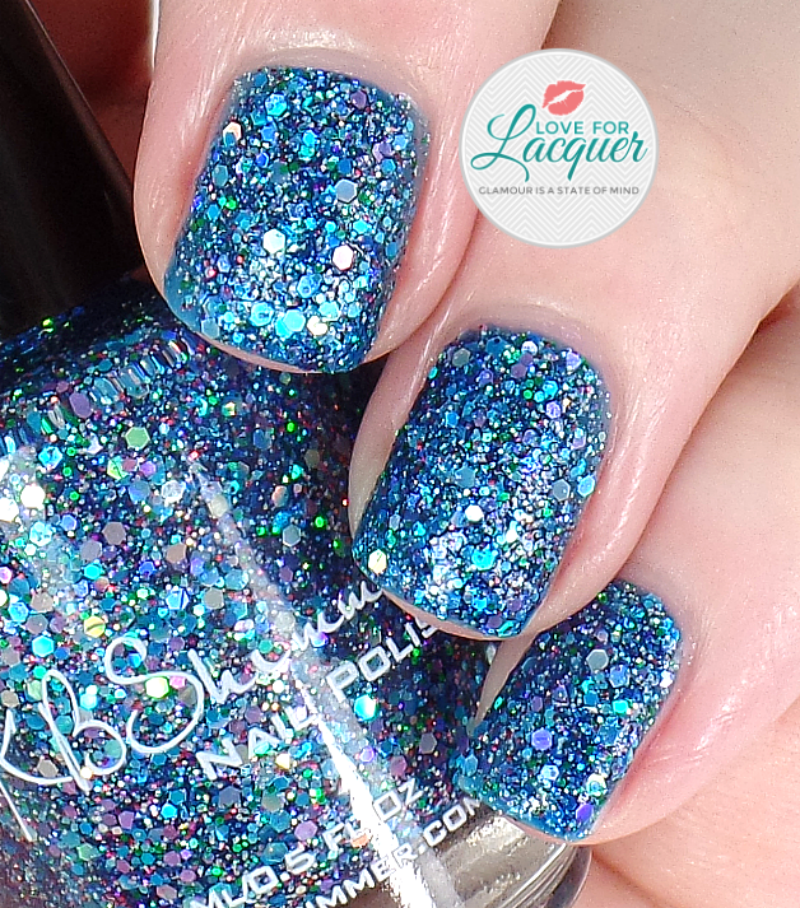 Turnip The Beet – Rich sangria base with holo glitters in magenta, purple & red. This also a textured polish, but I can't WAIT to use a top coat with it to make it extra sparkly! Photo below shows two coats.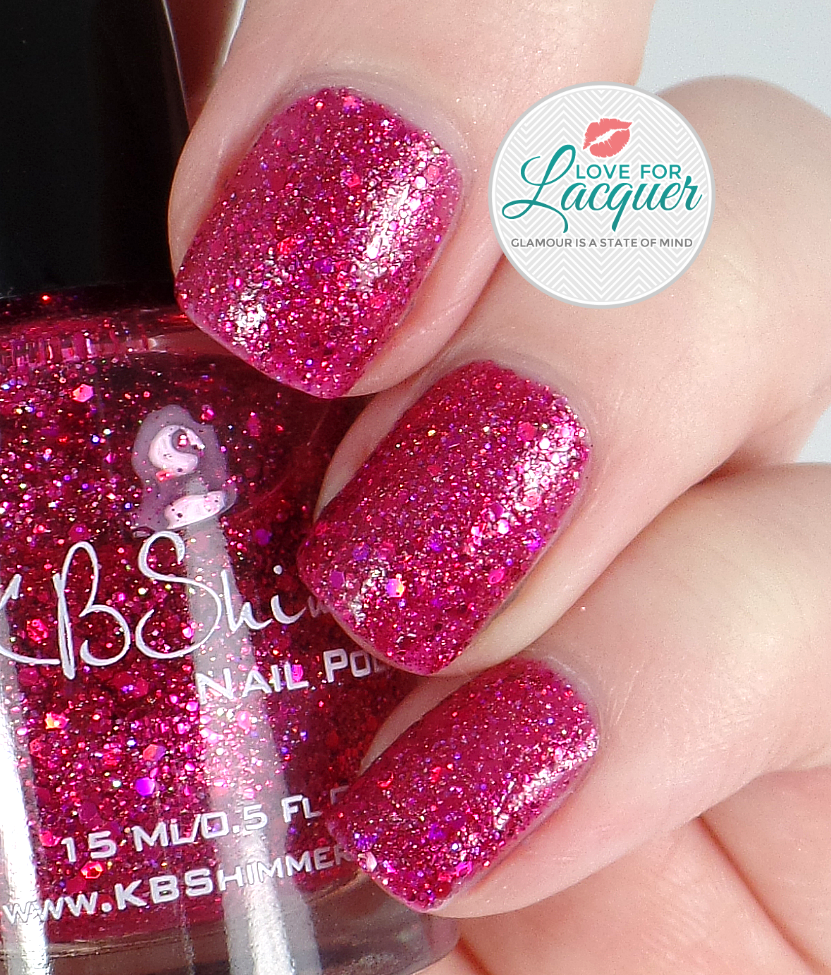 Overall, I absolutely LOVE each and every one of these shades! Christy did a wonderful job as per usual. These are just some of the options she has to offer, so I would recommend checking out her shop at the links below!
What do you think of the KBShimmer Winter collection? Did you pick anything up?
Price : $8.75
*Provided for an honest review. All opinions are my own*