Press Sample
Sponsored
The craziest shopping day of the year is slowly creeping upon us. Stores opening at 2am, insanely long lines, pushy people and of course.. incredible deals. I teamed up with
Shopular
to bring you the ULTIMATE Black Friday survival kit!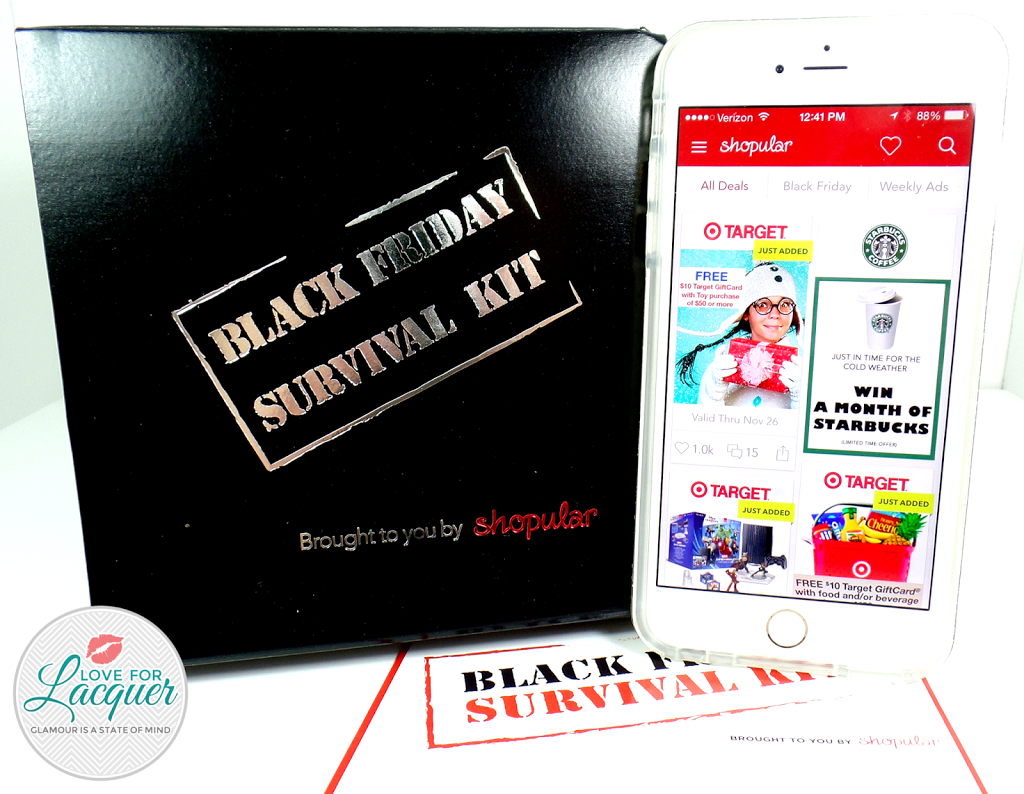 If you have never heard of Shopular, you need to immediately stop what you're doing and download their app. Shopular is basically every single ad all rolled into one place. You can view Black Friday deals, weekly ads, get coupons and even get alerts from your favorite stores telling you about a new deal. It has seriously been a lifesaver for me!
So what was in my survival kit? Let's take a look!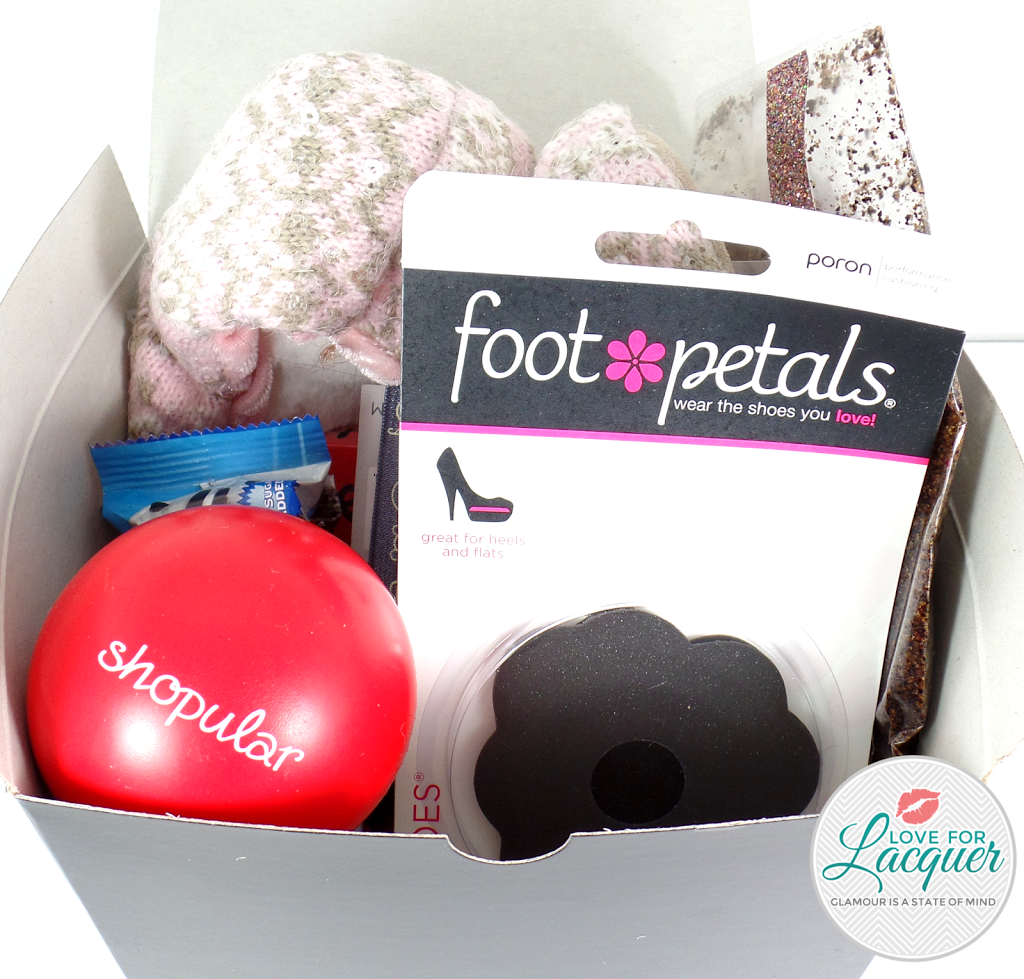 1.) Reusable Shopping Bag – This is PERFECT for stashing everything you need from necessities to purchases!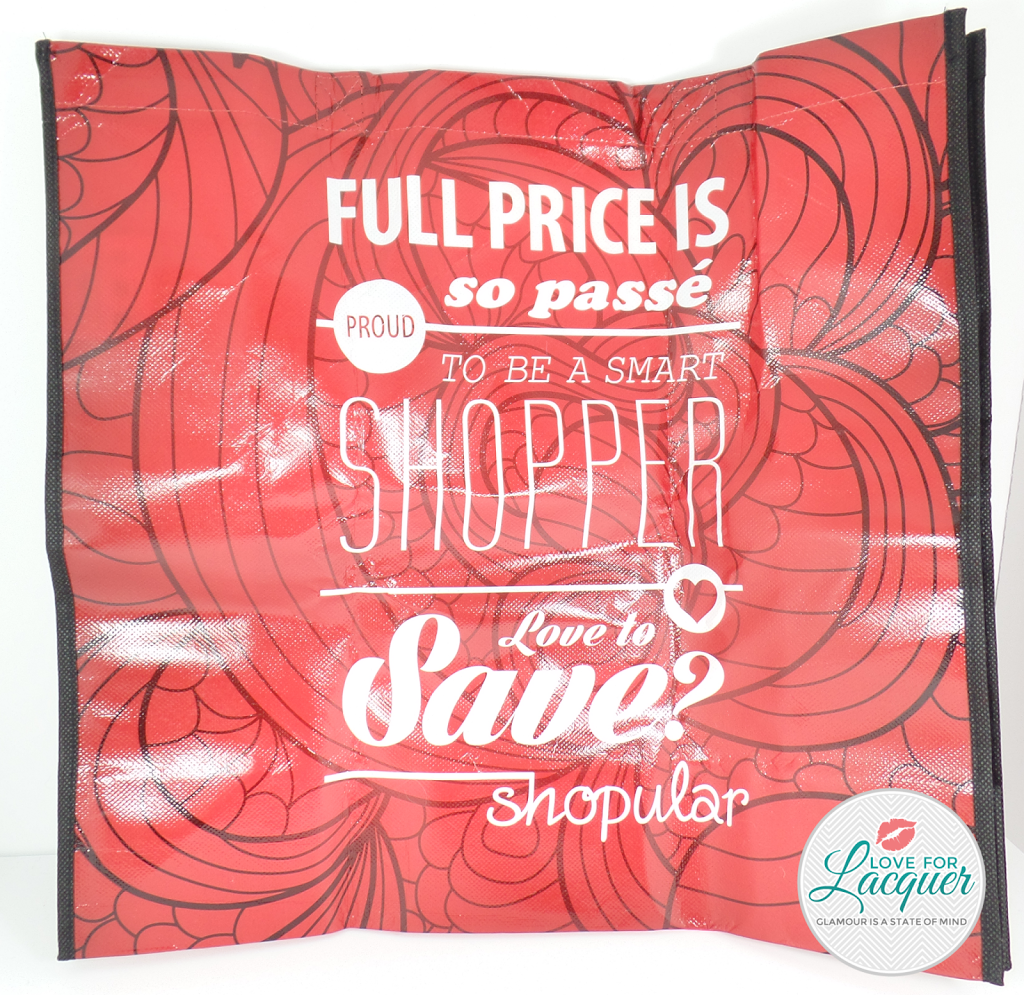 Stress Ball –
Shopular
might help you save more, but this will help you stress less! (Especially when you see that crazy lady in front of you trying to buy up all of the TV's)
Crazy Rumors Lip Balm
– If you are on the East Coast, it is going to be COLD standing outside! You don't want your lips to take a beating! These lip balms are all natural, vegan & made with organic ingredients. Your lips will thank you! Use promo code SHOPULAR for 20% off until 12/4/14.
Facebook
|
Twitter
|
Instagram
Quest Nutrition Energy Bars
– These are going to be perfect to throw in your purse on the go. You're not going to have time to have a sit down meal, you'll miss the deals! I just ate the cookies & cream bar and it was DELICIOUS. Where have these been all my life?
Facebook
|
Twitter
|
Instagram
Foot Petals
Insoles – You might not be wearing heels on Black Friday, but these will come in handy to put inside your flats or sneakers. You're going to need extra protection for those feet!
Facebook
|
Twitter
|
Instagram
Vermints
– The last thing you want is leftover Thanksgiving breath! Stash these in your coat pocket so you don't kill the cashier. Vermints are organic, gluten free & come in a fun reusable tin!
Facebook
|
Twitter
|
Instagram
Simbihaiti Hair Bracelets
– Put that hair up in a high pony and focus on the deals! You don't want to have to worry about your hair getting in the way when you're trying to focus! Plus, they make a super cute accessory!
Facebook
|
Twitter
|
Instagram
Dearfoams Slippers
– As the day winds down, your feet are going to need extra love when you get home. Slip on a pair of DearFoams slippers and prop them up. These are SO soft & comfortable to wear. Your feet will thank you.
Facebook
|
Twitter
|
Instagram
Cosmetic Boulevard – And last but not least, the cherry on top. After a long day of shopping, pamper your skin with this amazing coffee scrub which contains all natural ingredients that will moisturize & exfoliate your skin.
Instagram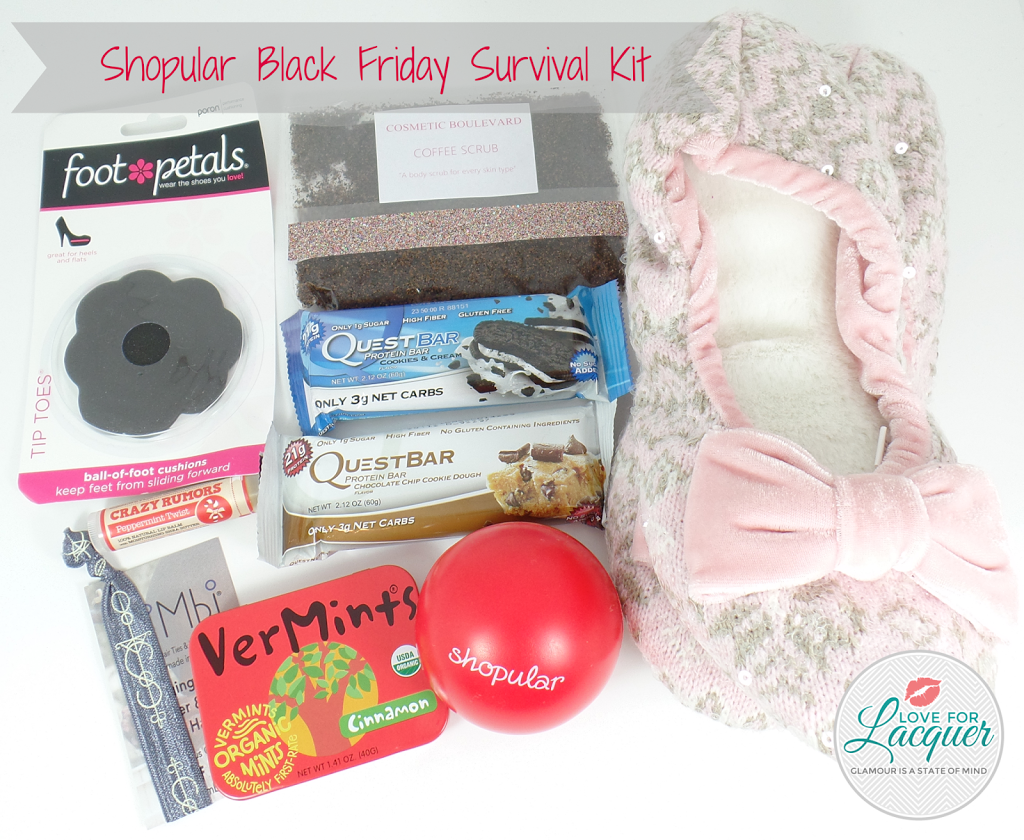 Are you ready for Black Friday? What are some of YOUR must have essentials when waiting in long lines? I would love to know!
*Thank you Shopular for sponsoring this post! All opinions are my own*