Press Sample
Affiliate Link
It's a blushin' blockbuster! For the first time ever, the ever so famous Benefit box o'powders are all together in one cheeky sweet spot!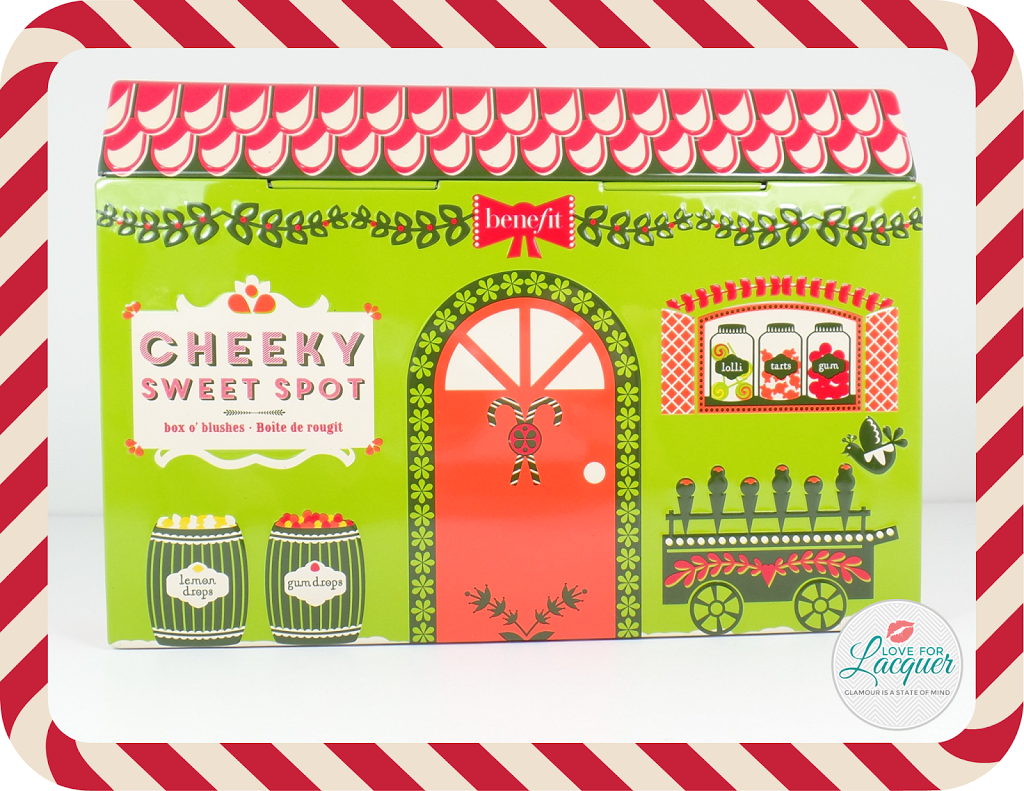 When rumors first started about Benefit coming out with a blush palette, I was so ecstatic! Even though I own every single box powder, I knew I had to get my hands on this limited edition release. If you have never tried Benefit blushes, they are absolutely wonderful. Very highly pigmented, easy to blend and don't judge me – but they smell REALLY good!
The Cheeky Sweet Spot, which retails for $36 is a STEAL. The estimated retail value on this is $119. You receive 5 blushes, a bronzer, a mini highlighter and a mini brush.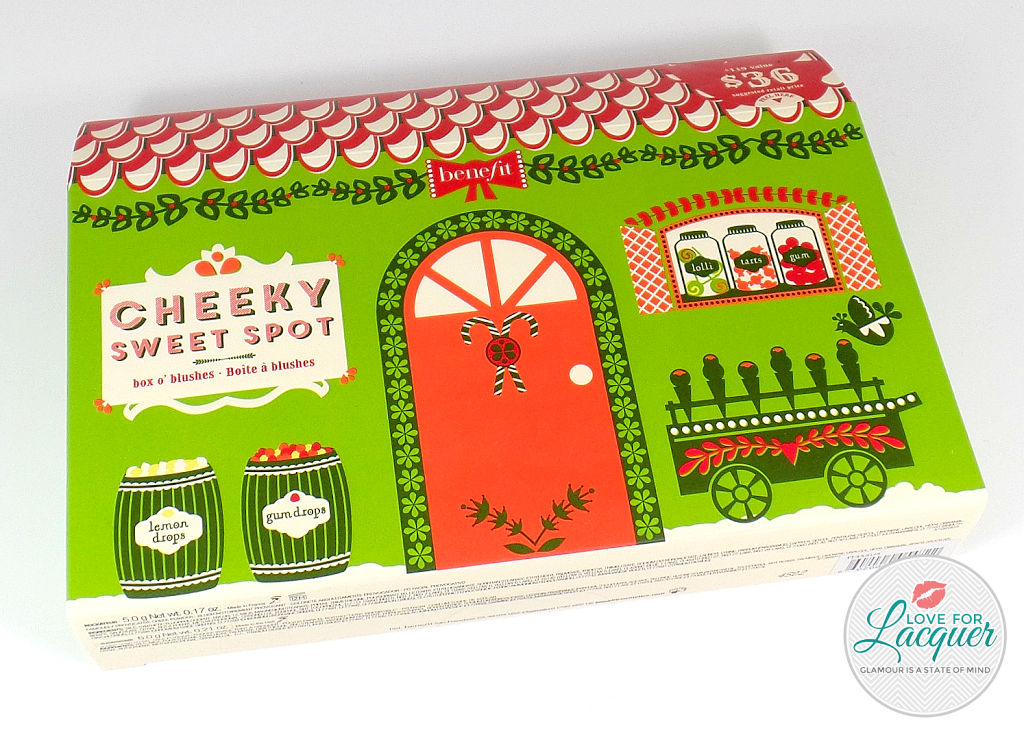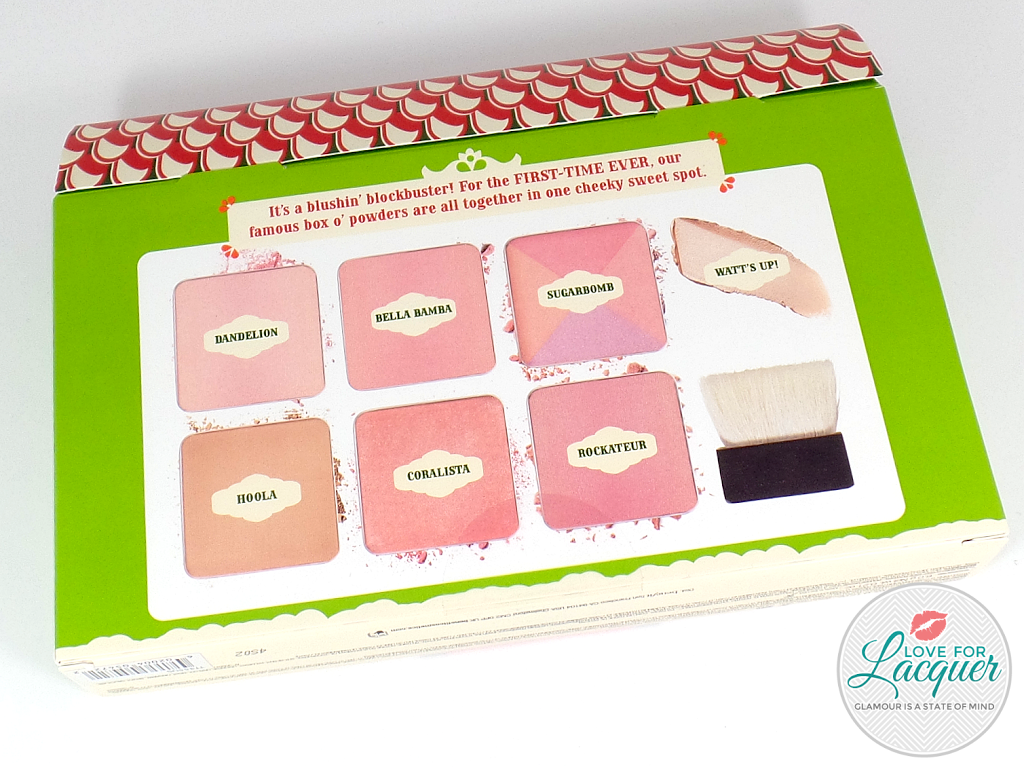 The packaging is absolutely adorable! It comes in a very sturdy tin case & kind of has that old school vintage vibe to it. There is also a plastic sheet on the top that comes right off.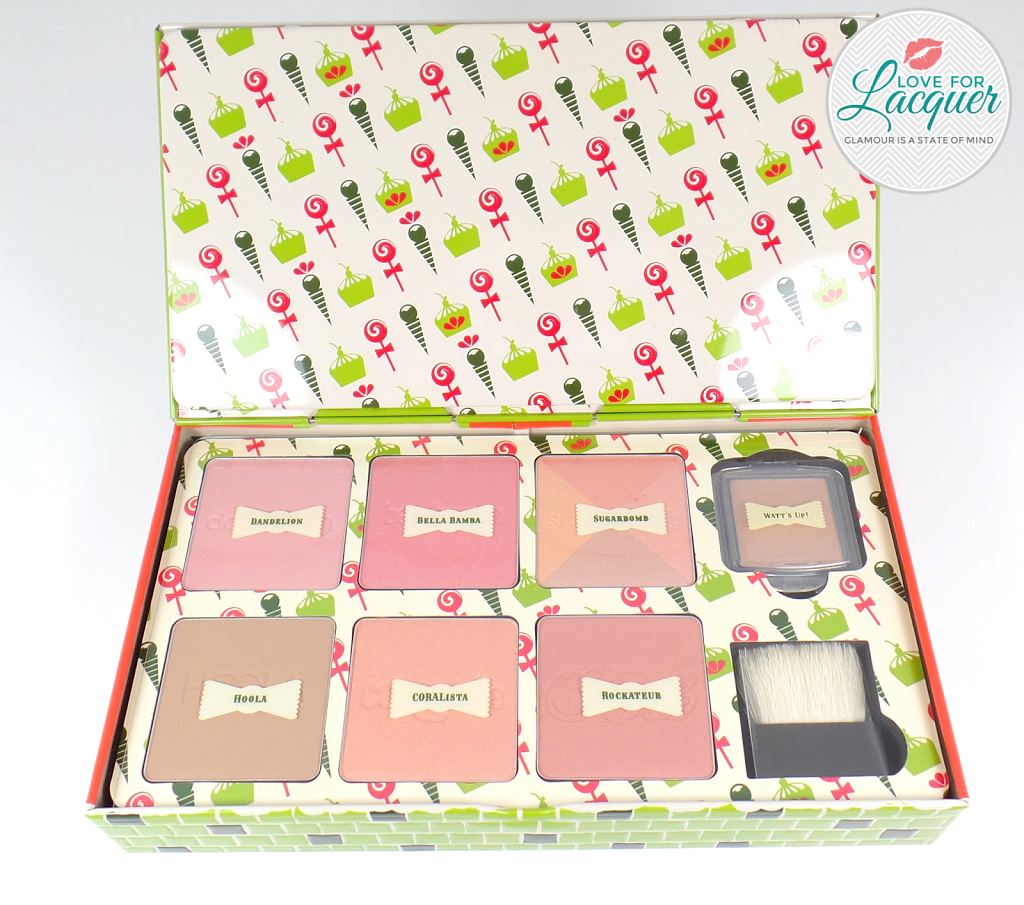 And here they are in all their glory! Shades included are :
Dandelion (0.14oz) – Sheer ballerina pink face powder
Bella Bamba (0.17oz) – Watermelon with gold shimmer undertones
Sugarbomb (0.21oz) – 4 Complimenting shimmer shades of peach, plum, pink & rose
Hoola (0.17oz) – Matte tan bronzer
Coralista (0.17oz) – Warm coral-pink
Rockateur (0.17oz) – Rose Gold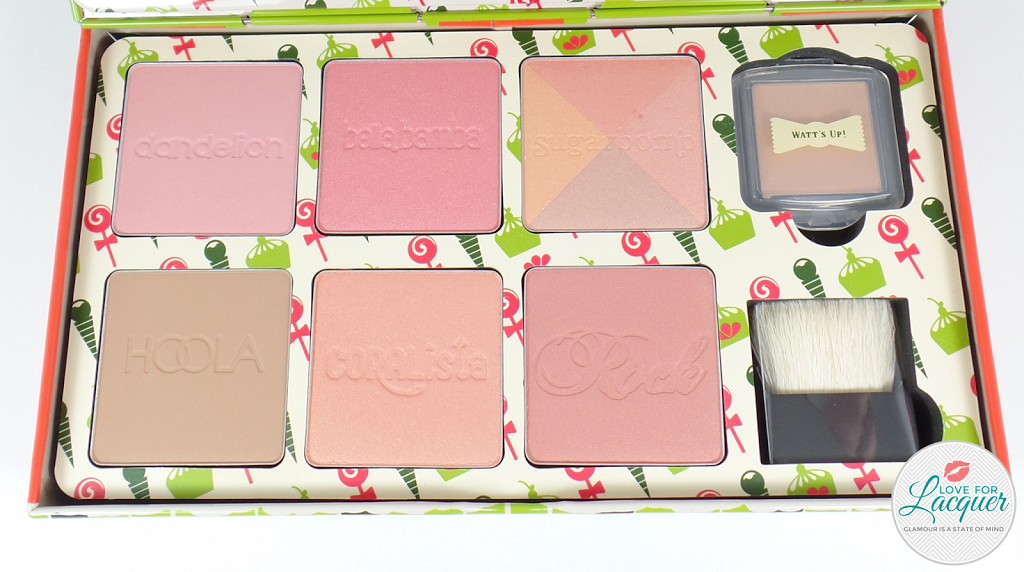 Watts Up Highlighter (0.05oz) – Cream to powder champagne highlight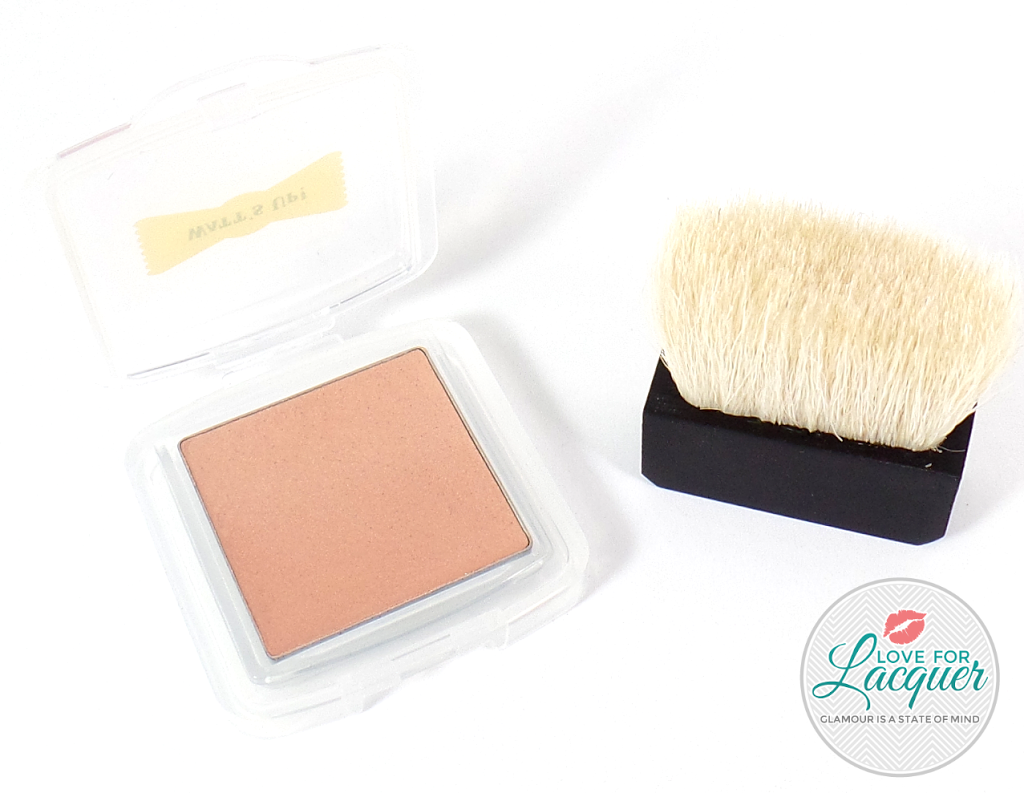 A full size Benefit box powder has 0.28 oz of product, and let's be real – When are you ever going to go through that much?! I found all of the shades to have the same formula and pigmentation as if I were to buy them in a single box. The only thing I noticed was different, were some of the blushes were a completely different color than my singles. See what I mean below!
Cheeky Sweet Spot Swatches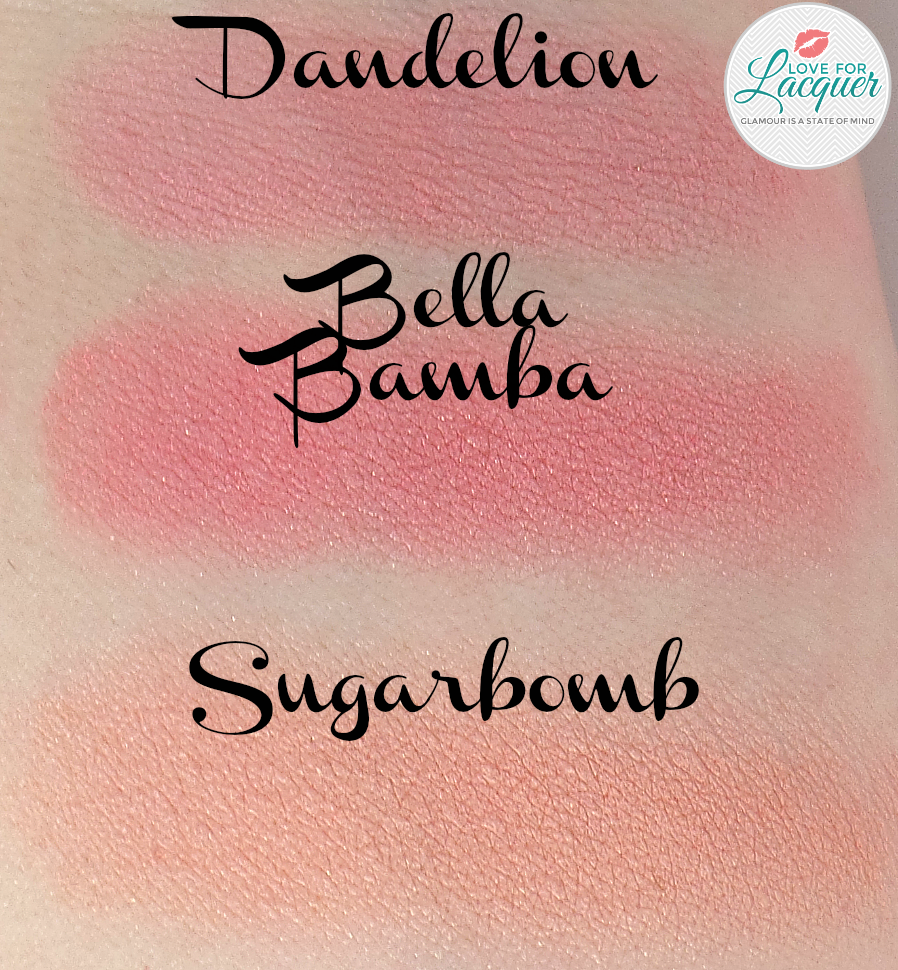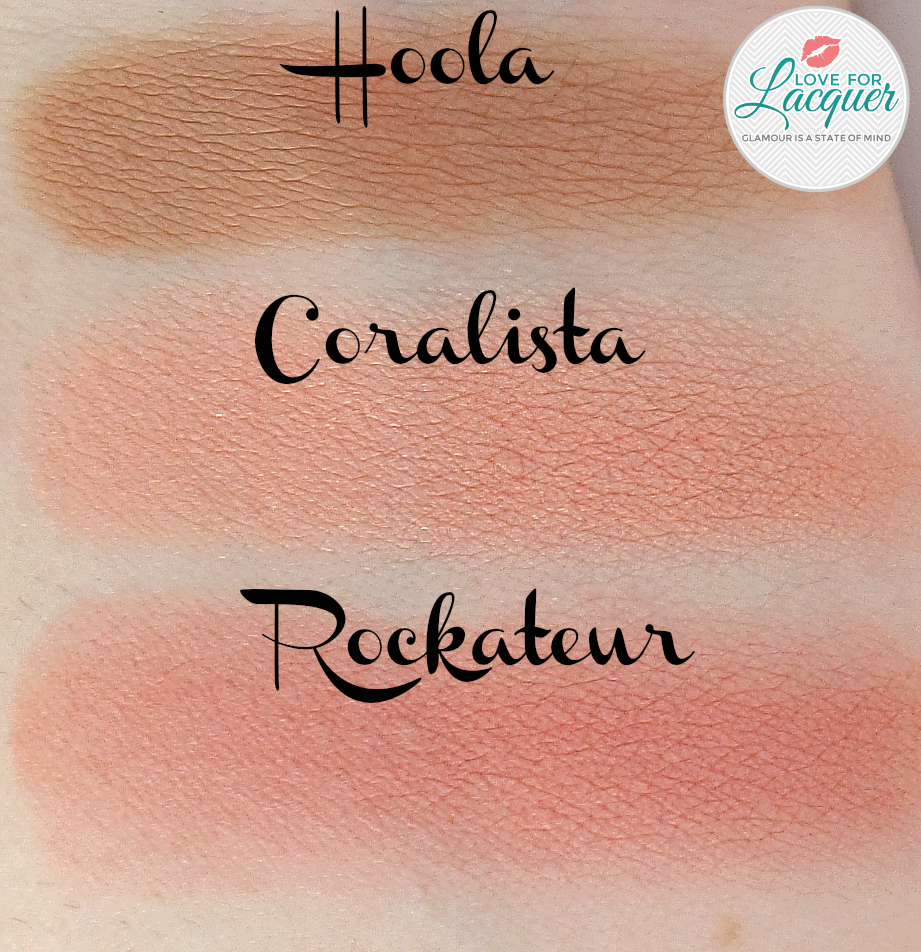 Single Box Powder Swatches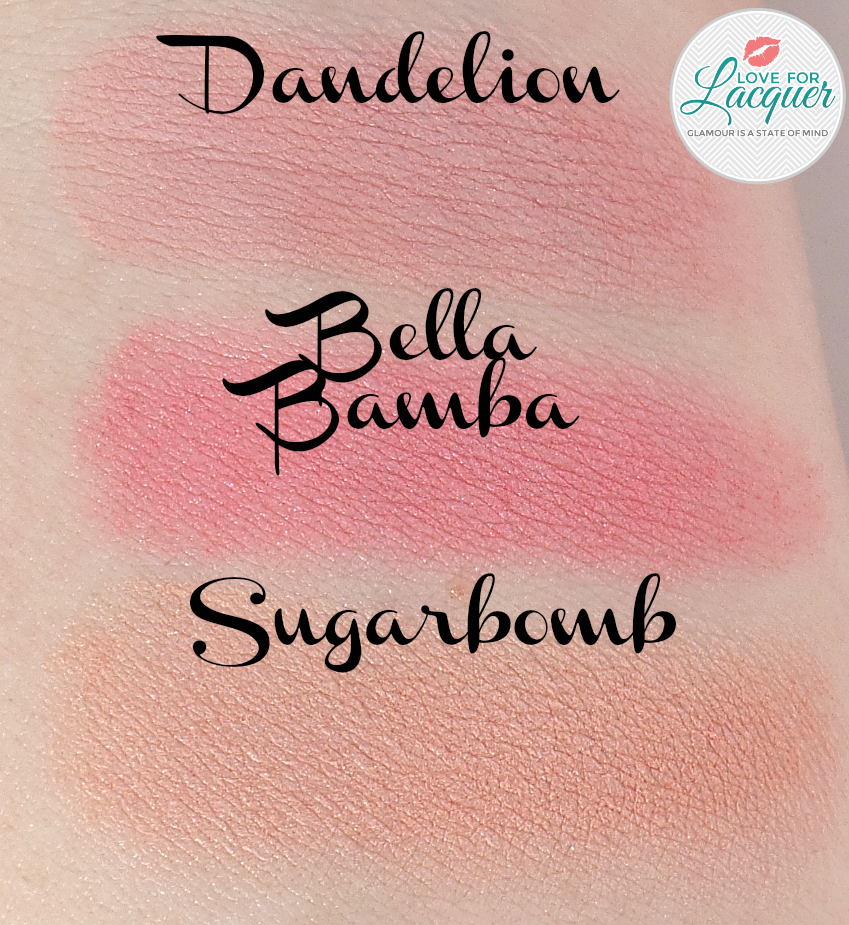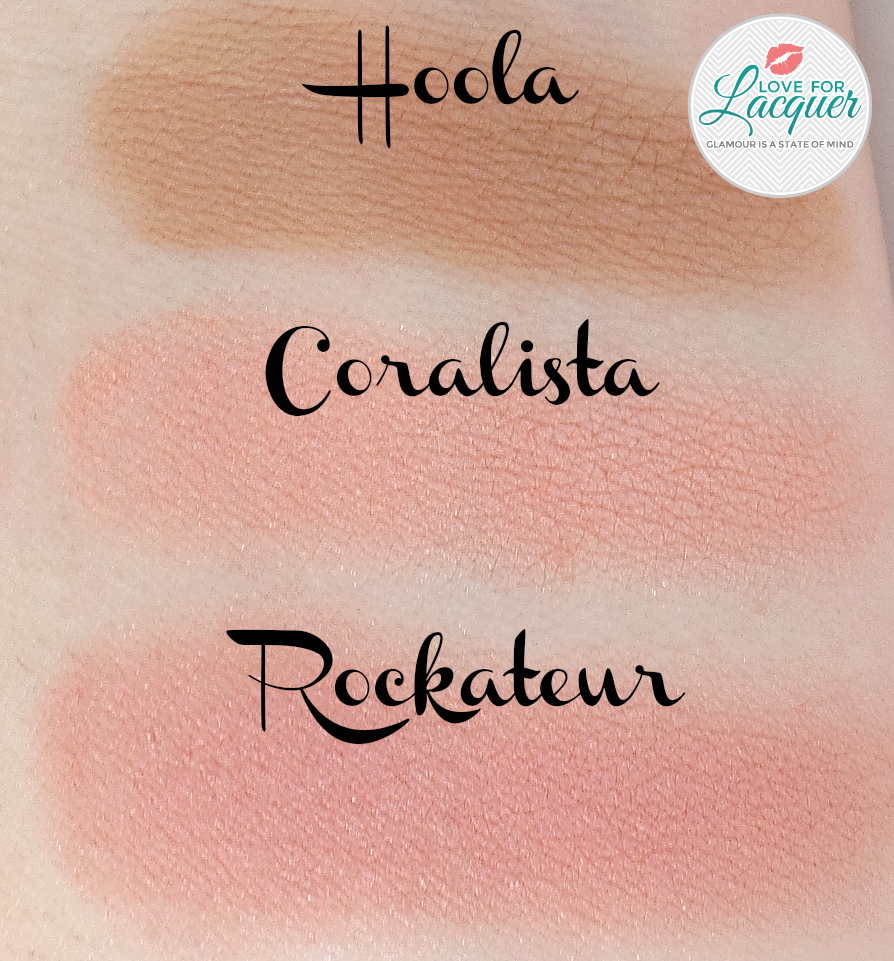 And here they are side by side (The Sweet Spot is on the left & the box powders are on the right)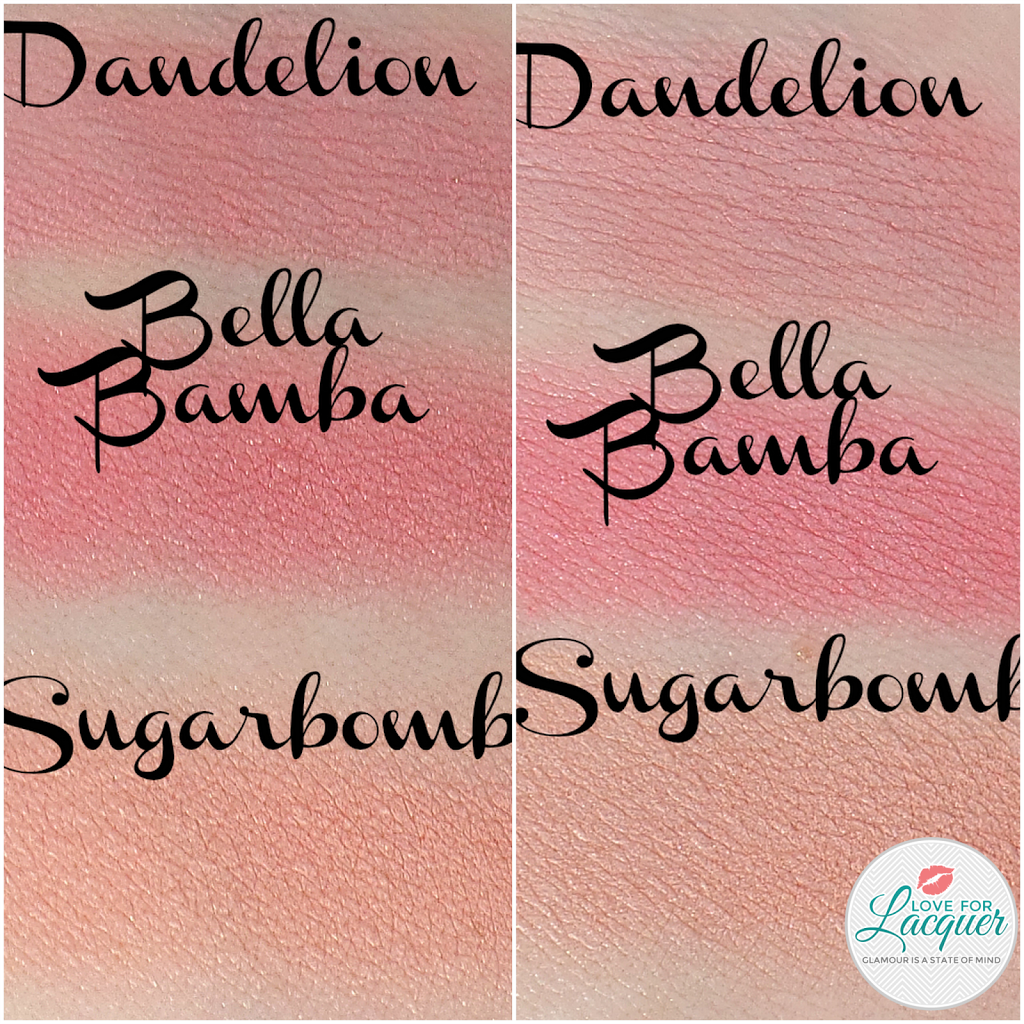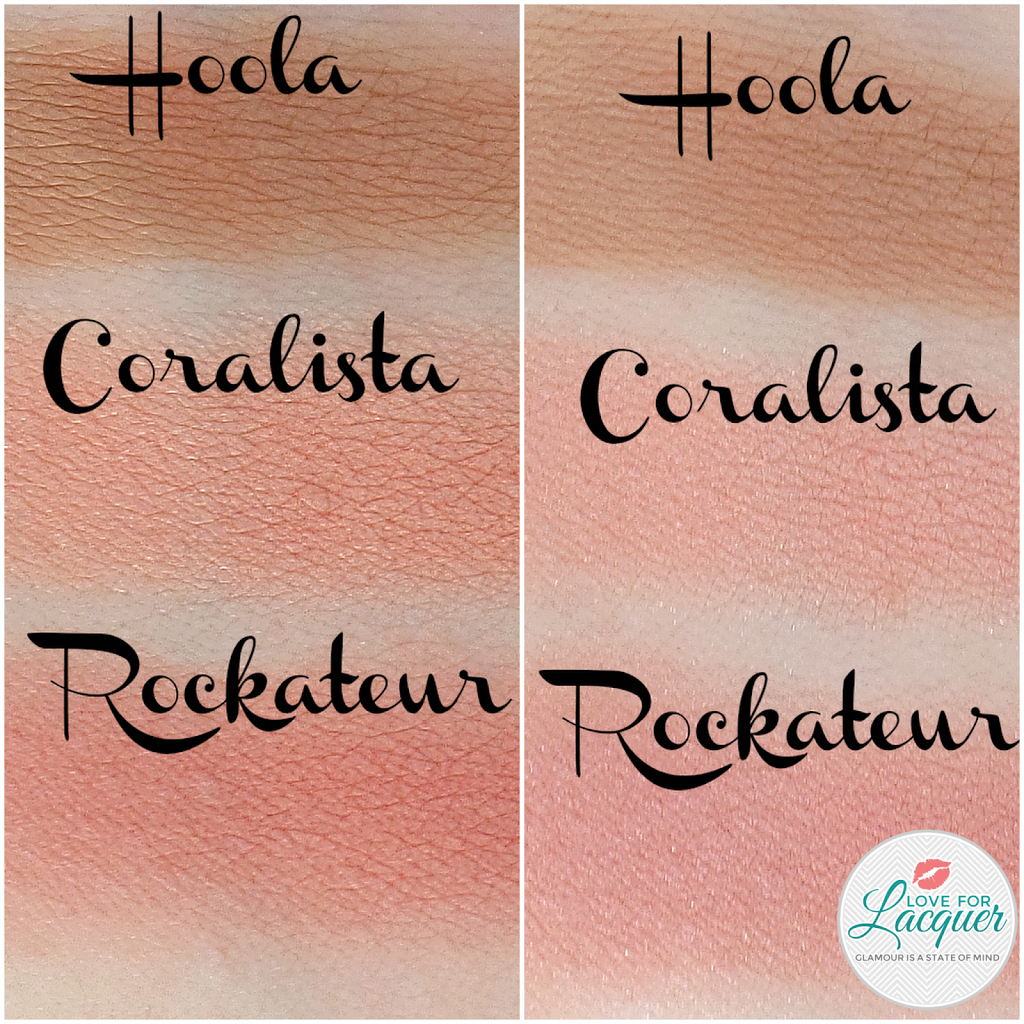 So as you can see, there's a pretty significant different in most of the shades. I'm not sure what the reasoning is for that, but just something to keep in mind if you want to purchase this palette!
Overall, I definitely think it's a GREAT buy for a chance to test out some really awesome Benefit blushes. This is already sold out in most places such as Sephora, Ulta & the Benefit website, but I would keep checking back to see if it gets restocked! (I did find it still at Macy's)
What are your thoughts on the Cheeky Sweet Spot? Are you surprised at some of the differences in the shades?
Price : $36
*Provided for an honest review. All opinions are my own. Post contains affiliate link*