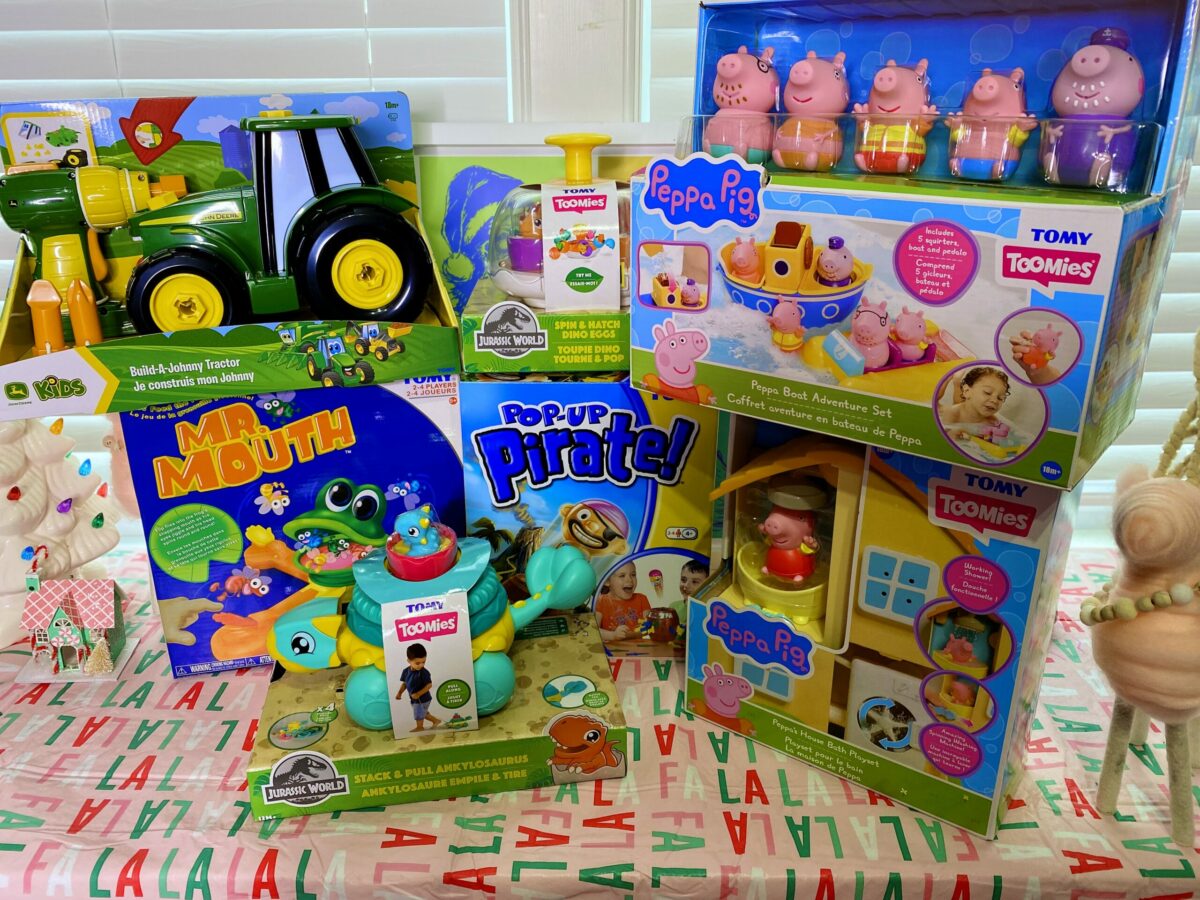 This post contains gifted items from TOMY // affiliate links
Its the last week to get your Christmas shopping done – are you ready?! I partnered with TOMY to round up some amazing gifts for the baby, toddler and preschooler in your life. The best part is they are all available on Amazon Prime!
Peppa Pig Boat Adventure Set ($29.99) Available HERE
This amazing Peppa Pig Boat Adventure Set will have your preschooler BEGGING to take a bath every day! Includes two boats and 5 Peppa figures, it's the perfect way to make a splash this Holiday season. Harlow is going to absolutely flip out when she sees this! Bath time is her favorite time of the night, so I'm pretty sure we will never be leaving!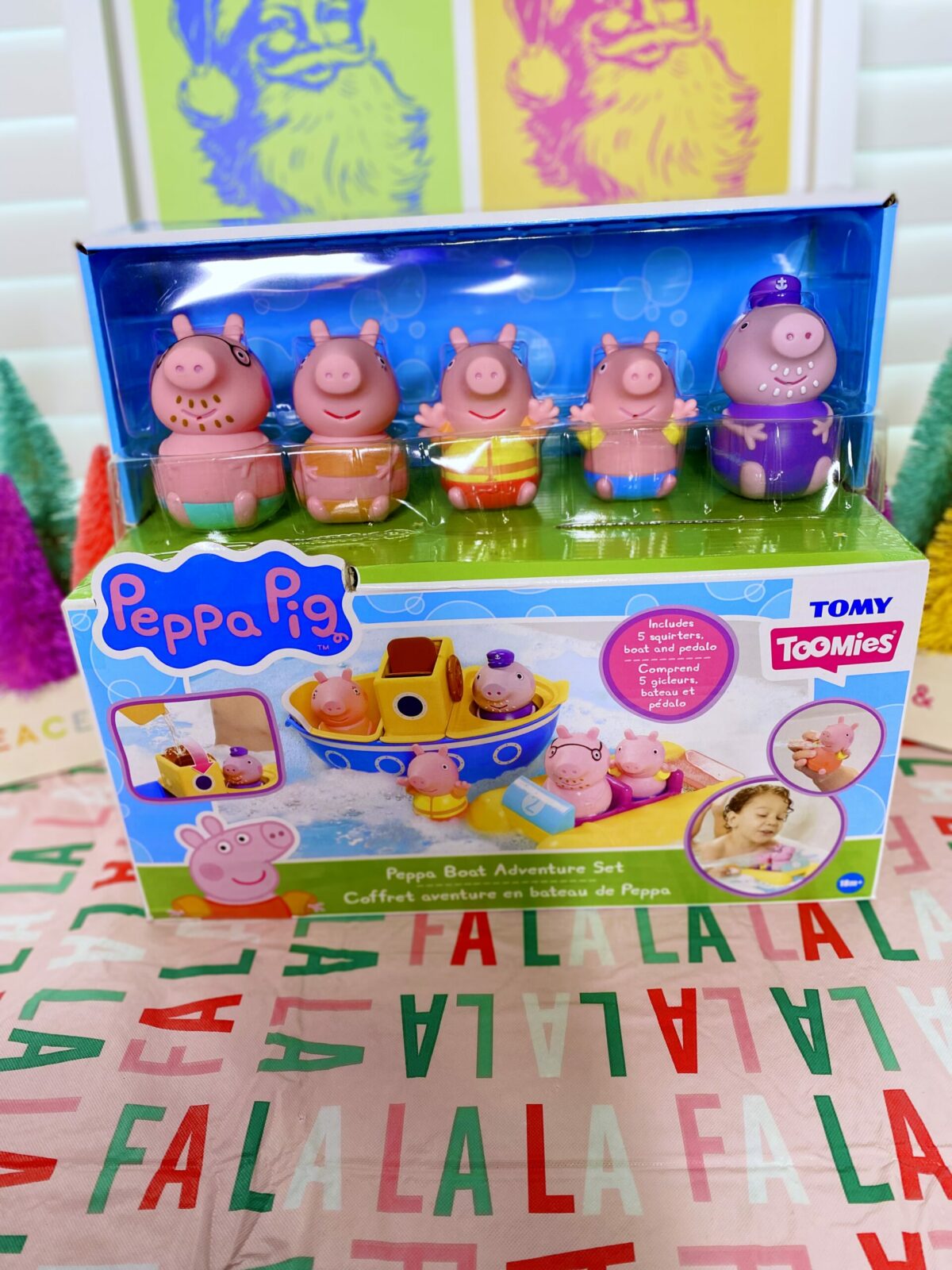 Peppa's House Bath Toy Playset ($23.99) Available HERE
Another amazing Peppa playset – but this one is Peppa's house! Harlow has a giant Peppa house she plays with constantly, so we can now continue the fun inside the tub. It has a working shower and a spinning washing machine downstairs.  There is also shape sorting fun and the windows contain different size water spouts. I LOVE this!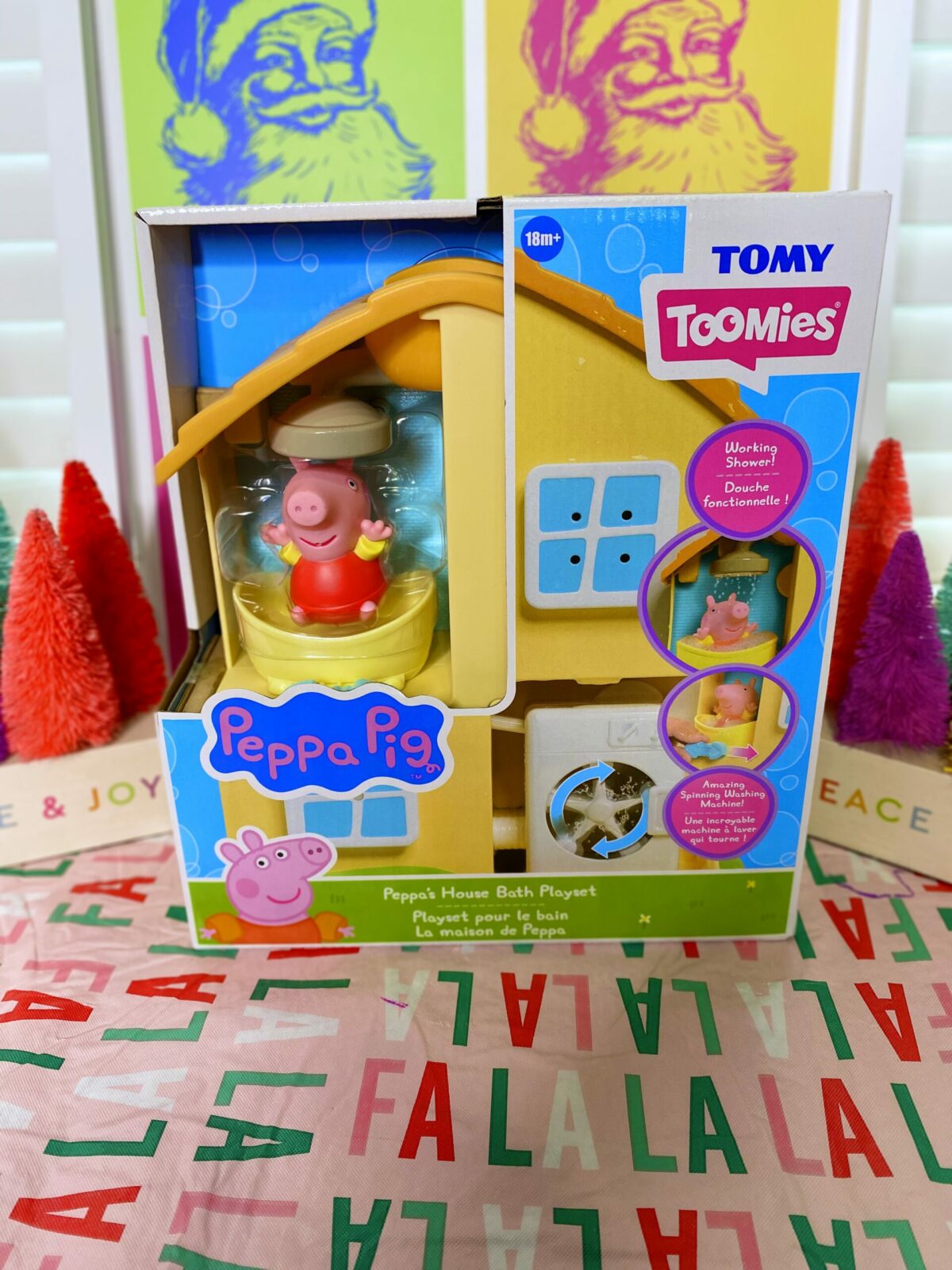 Jurassic World Stack & Pull Ankylosaurus ($16.99) Available HERE
Where are all the dino lovers at? This adorable Jurassic World Stack & Pull is the perfect toy for your 1 year old. You can sort shapes, stack rings and take it with you on the go. This one is a little young for Harlow, but it's going to make the perfect gift for a friend of ours!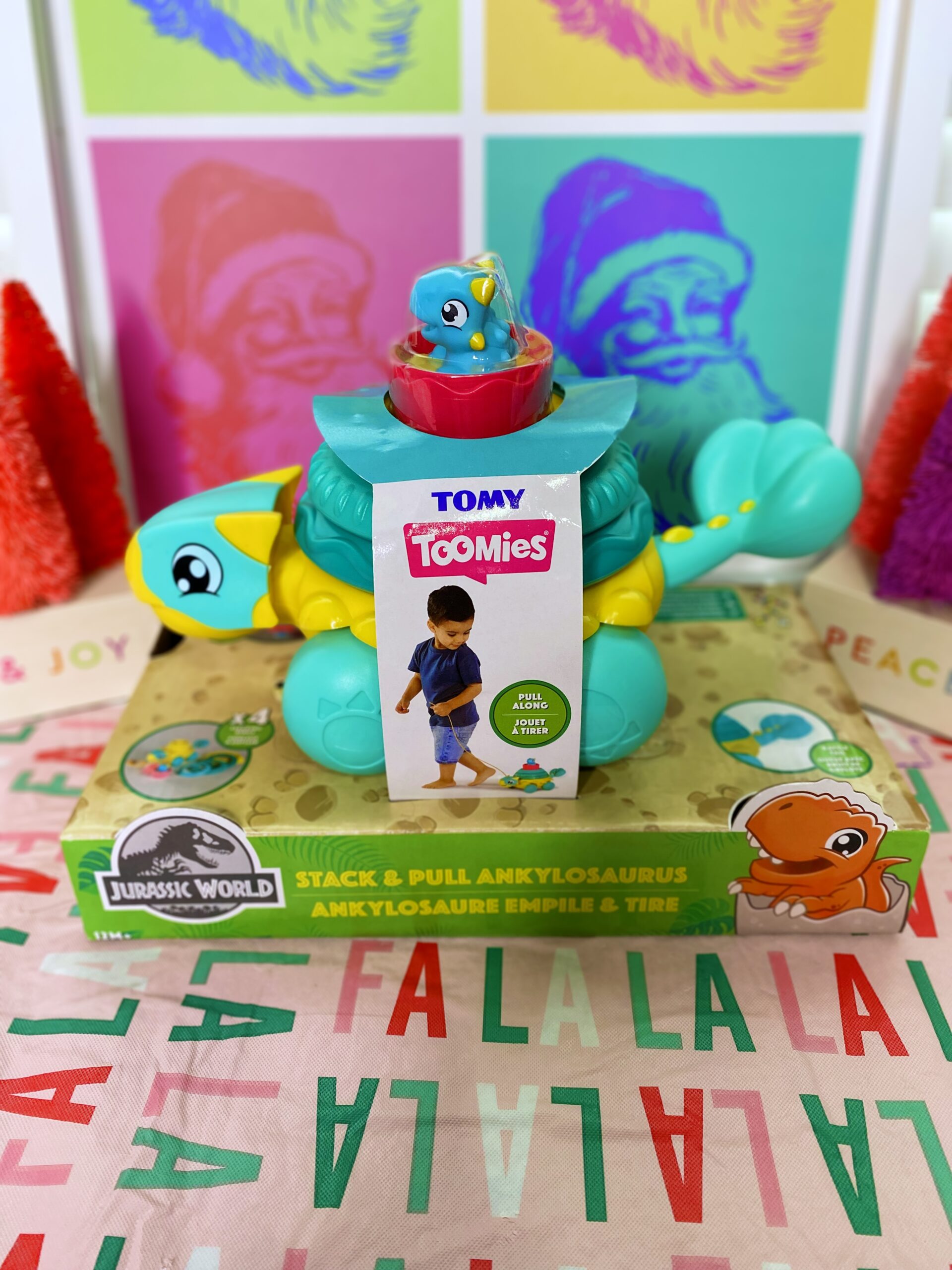 Jurassic World Spin & Hatch Dino Eggs ($16.49) Available HERE
Another great Jurassic World themed toy for your little one obsessed with dinos! This one is geared toward ages 12M and up and helps with problem solving, fine motor skills, matching colors and imaginative play.  Get ready for giggles! Your baby can push to see the eggs spin and and then watch them pop out and hatch. Seriously – the cutest!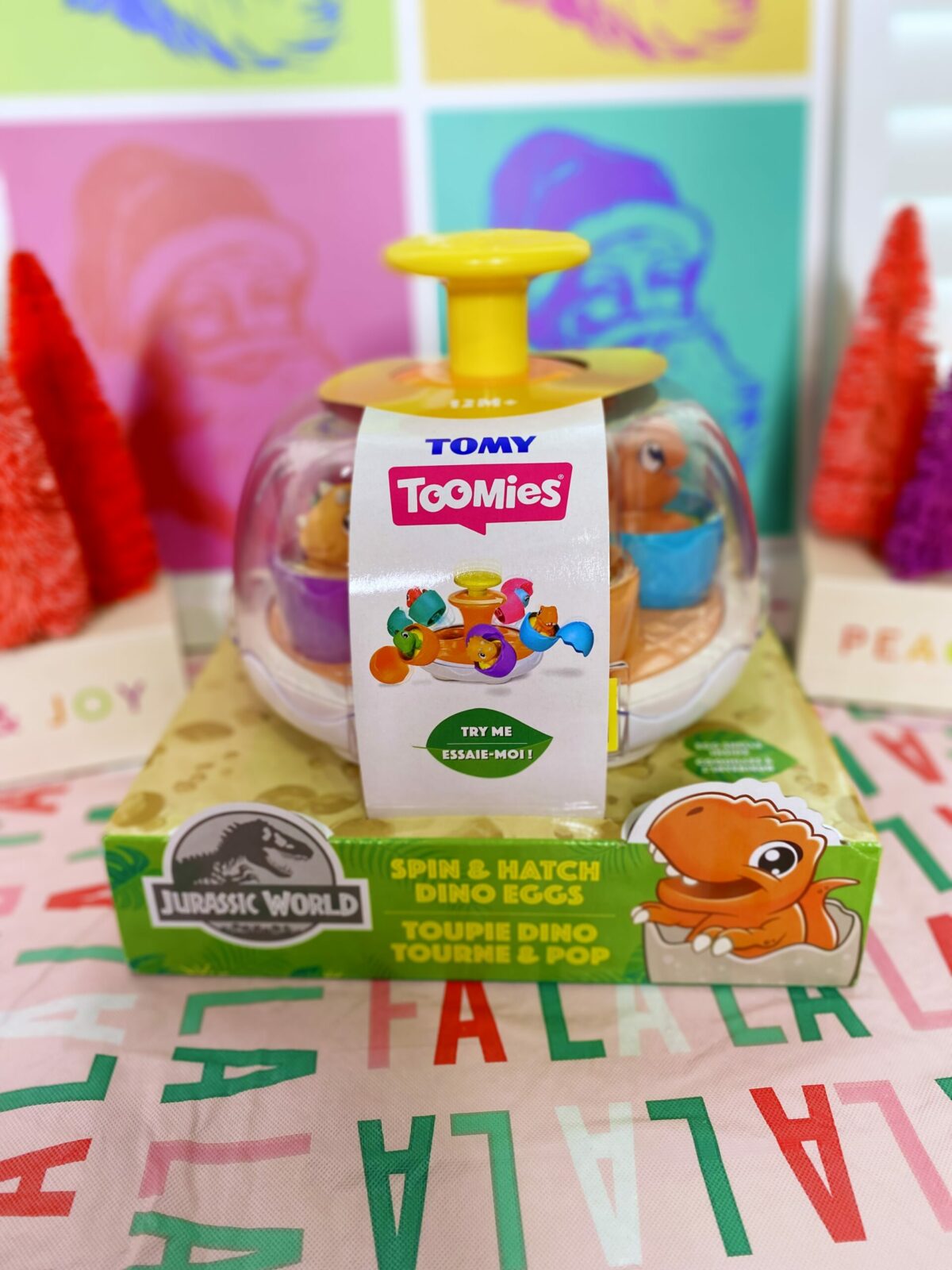 John Deere Build a Johnny Tractor ($28.99) Available HERE
Ok, so this toy is SUPER cool and is a STEAM accredited preschool toy! Your kiddo will love taking apart this tractor and putting it back together. I love that the pieces are chunky for little hands AND already comes with batteries so the play can begin as soon as they open it! (No one has time to wait around to find batteries!) Would make a great gift for your kiddo who is 18M and up!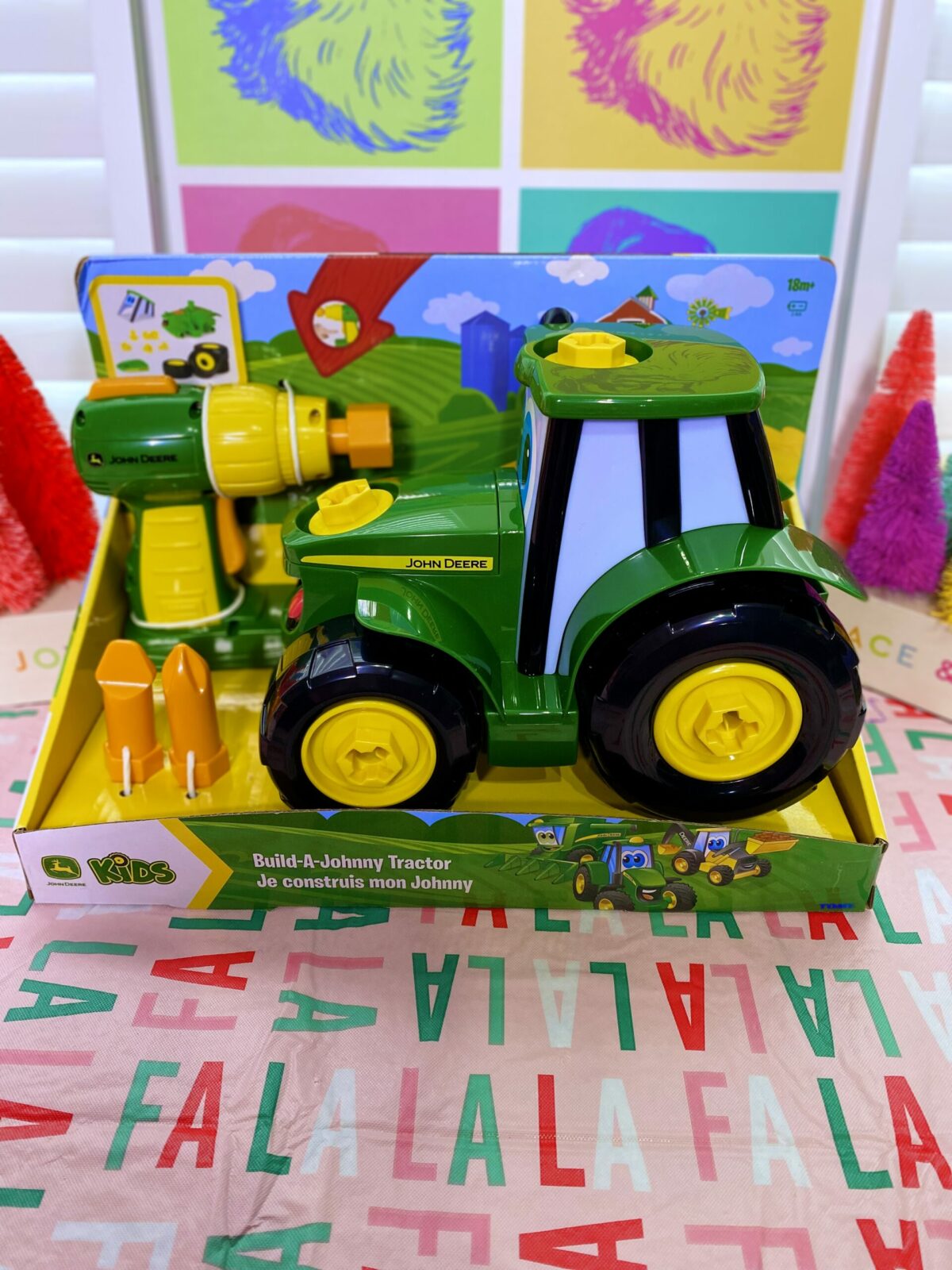 Mr. Mouth Feed The Frog Game ($25.99) Available HERE // Pop Up Pirate ($15.99) Available HERE
We are always looking for fun new games to play as a family and these two new additions are going to be PERFECT. Even though Harlow is only 3, I think she can definitely get the hang out of playing both of these with her big brother. That's what they are for right? SO excited to play both of these with them during Christmas break – family game night is the best!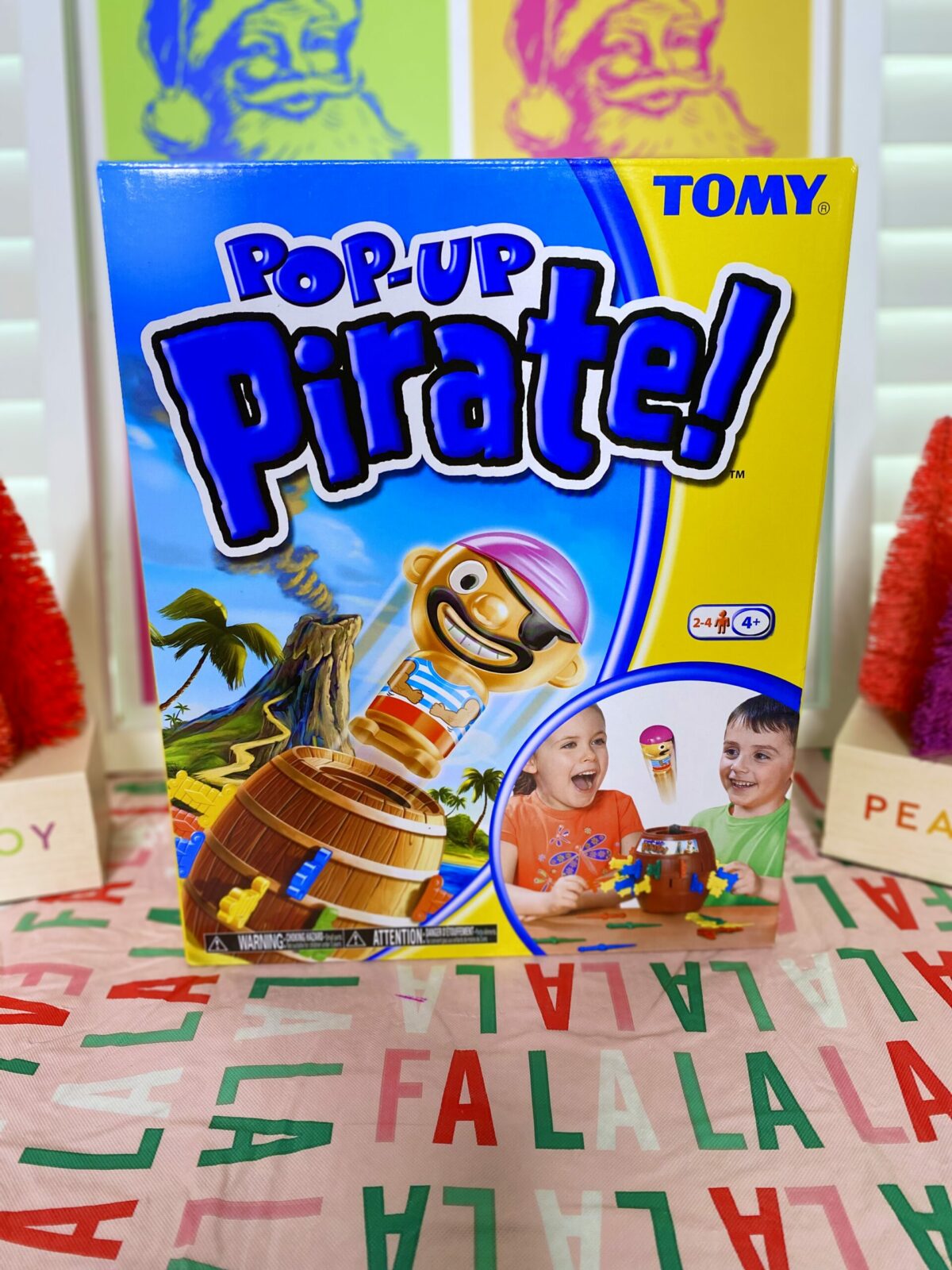 You only have a few shopping days left! Head to Amazon and grab these amazing gift ideas from TOMY for your baby, toddler or preschooler. Which one is your fave?