This post is sponsored by BabbleBoxx. All opinions are my own.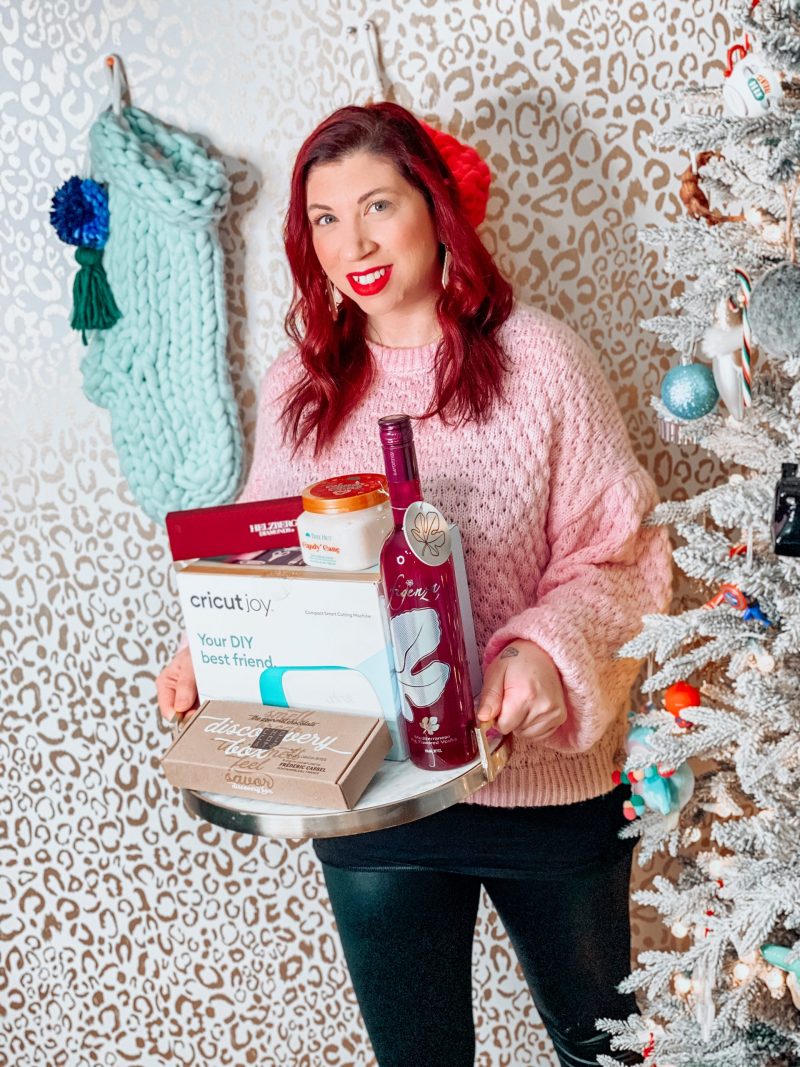 Christmas is 10 days away! AHH! How is that even possible when it was just Thanksgiving like yesterday? Today I'm rounding up some perfect and incredible gifts for every gal in your life! Seriously – you're going to want to grab all of these ASAP!  Keep on reading!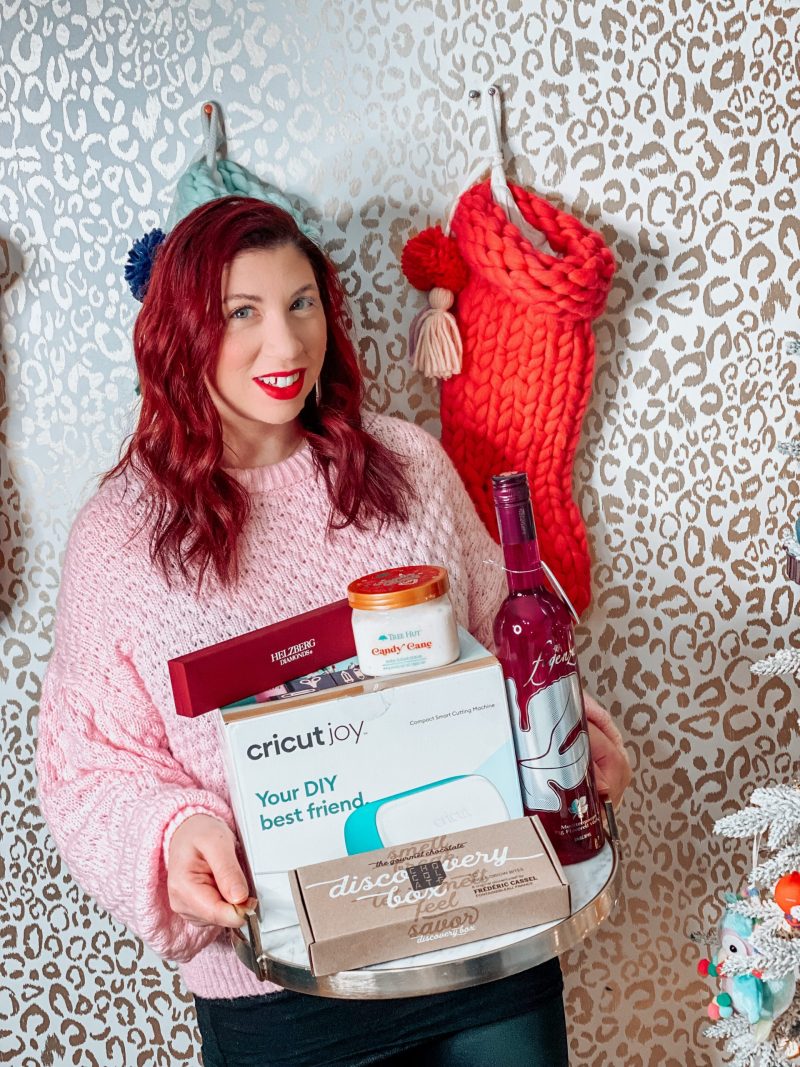 For the Crafty Gal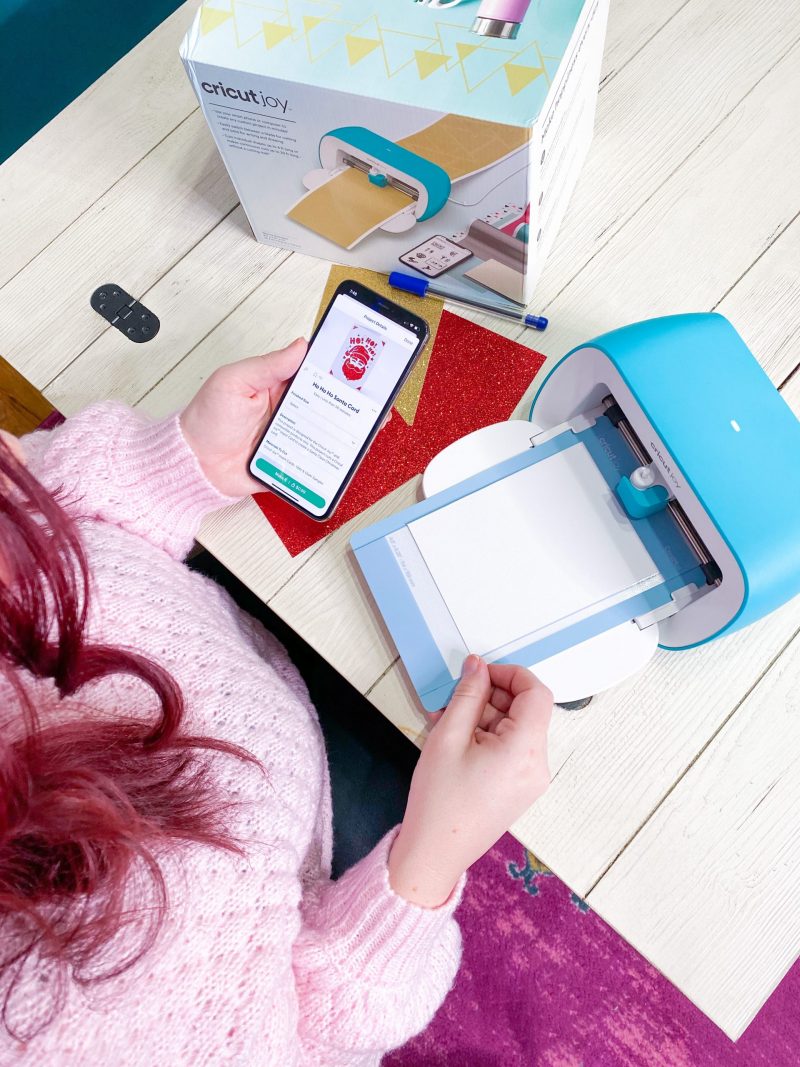 I have had my eye on a Cricut for MONTHSSSS and I am so excited to finally have one! The Cricut Joy is the smallest, smart cutting and writing machine. (and the cutest!) Don't let its small size fool you – this baby cuts 50+ materials, including iron-on, cardstock, vinyl, paper, and Smart Materials. I am so jazzed to make handmade holiday cards for everyone at Harlow's school! It's so easy to use and by using the card mat, you can print cards within minutes.
To shop for a Cricut Joy, click the link HERE to buy!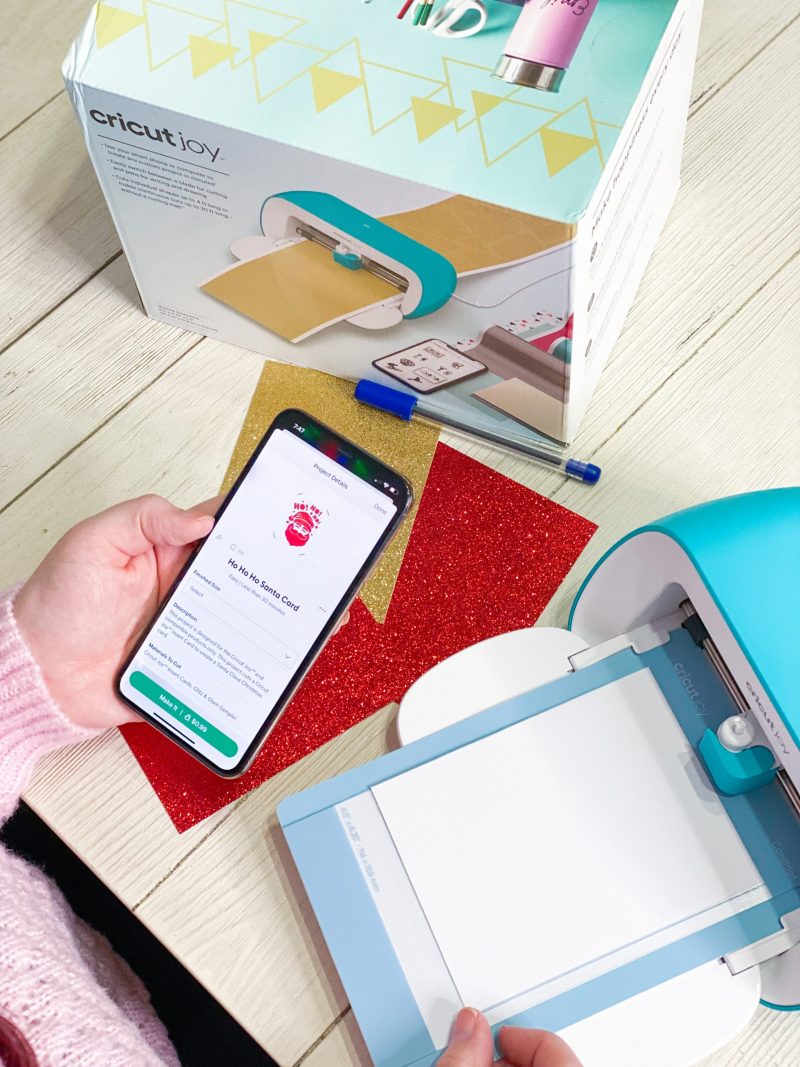 For the At-Home Mixologist Gal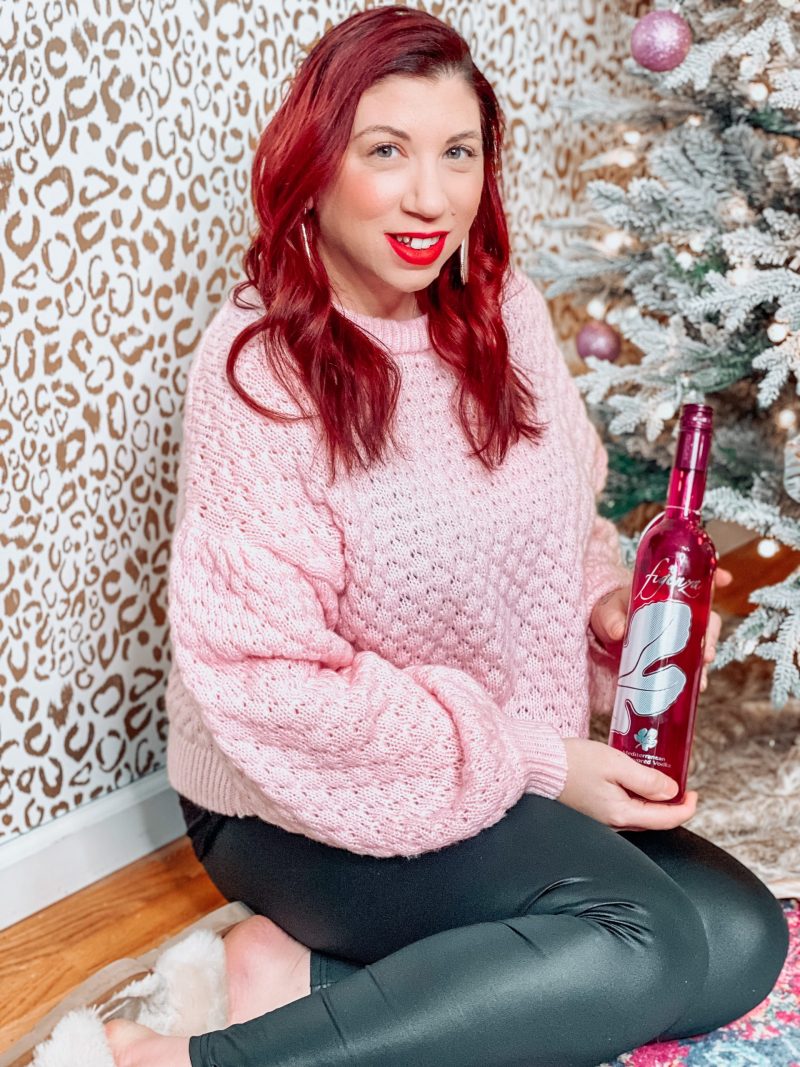 You guys – I have found my new fave vodka! This would be such a great gift for your BFF or anyone you know who loves a good cocktail! Figenza is the world's first premium Mediterranean Fig vodka developed from Mediterranean figs, hand-picked from Greece and Italy. It has such a unique taste and would be great on its own or in a Meditteranean mule – YUM! And can we talk about how elegant and gorgeous the purple packaging is? Stunning – All you need is a bow and you have the PERFECT gift!
Shop Figenza and check out ALL the amazing cocktails you can create HERE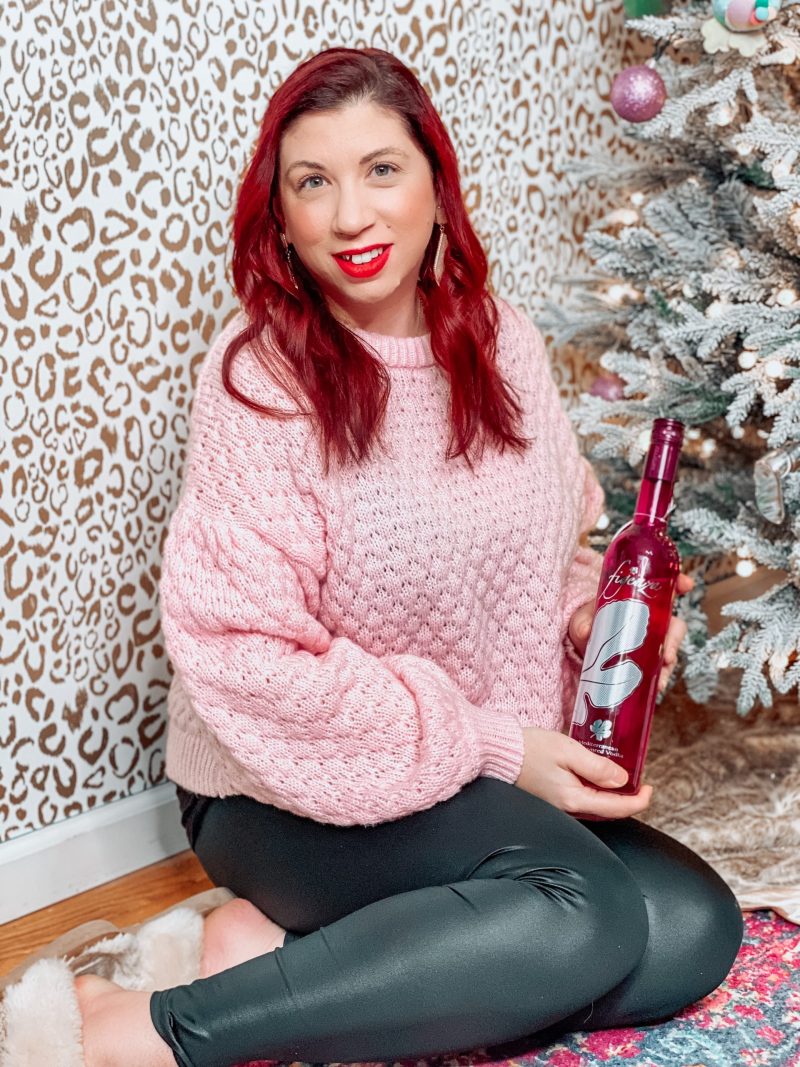 For the Gal who has a sweet tooth
Gourmet chocolate? Yes please! What a perfect stocking stuffer for the gal who has a sweet tooth and absolutely LOVES high-quality treats. Chocolat-e is all about savoring and creating a tasting moment with their chocolate.  Their DISCOVERY BOX contains 6 single-origin chocolates, each made from cocoa beans of the same origin. So smell, snap, let it melt under your tongue, plug your nose for a few seconds then inhale and savor! Sorry kids – these are for mama only! 🙂 
Get 15% off when you sign up for the chocolat-e newsletter (Promo included in welcome email)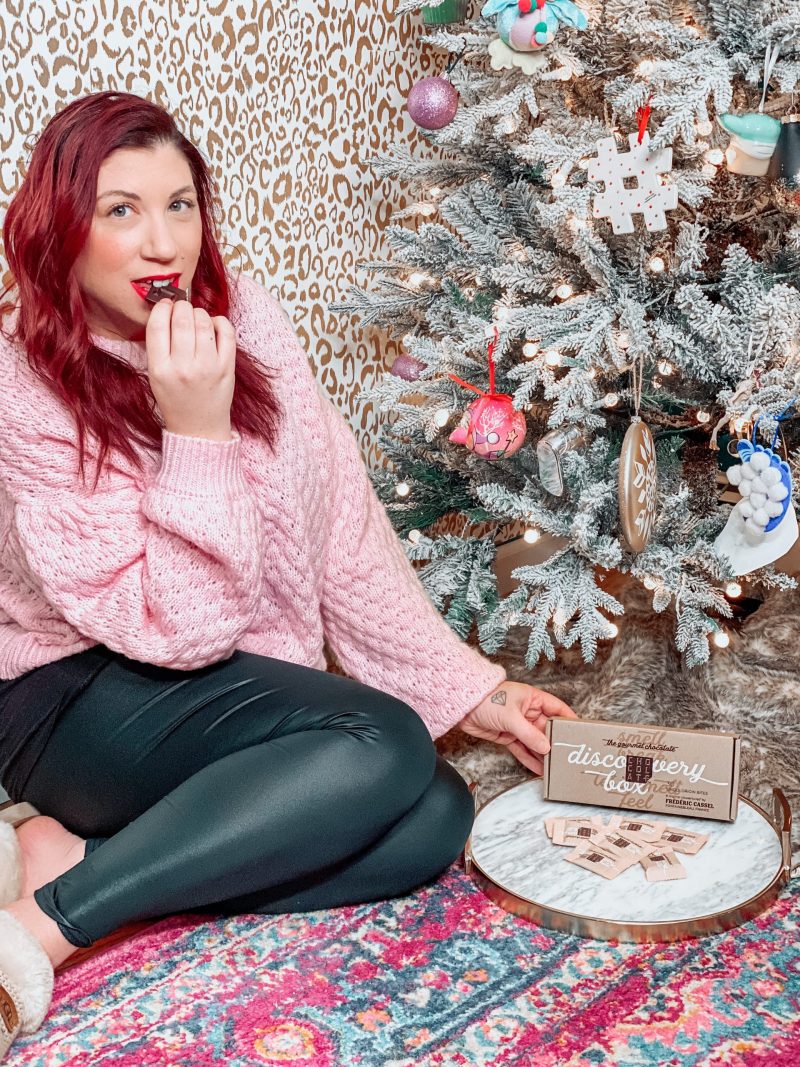 For the beauty gal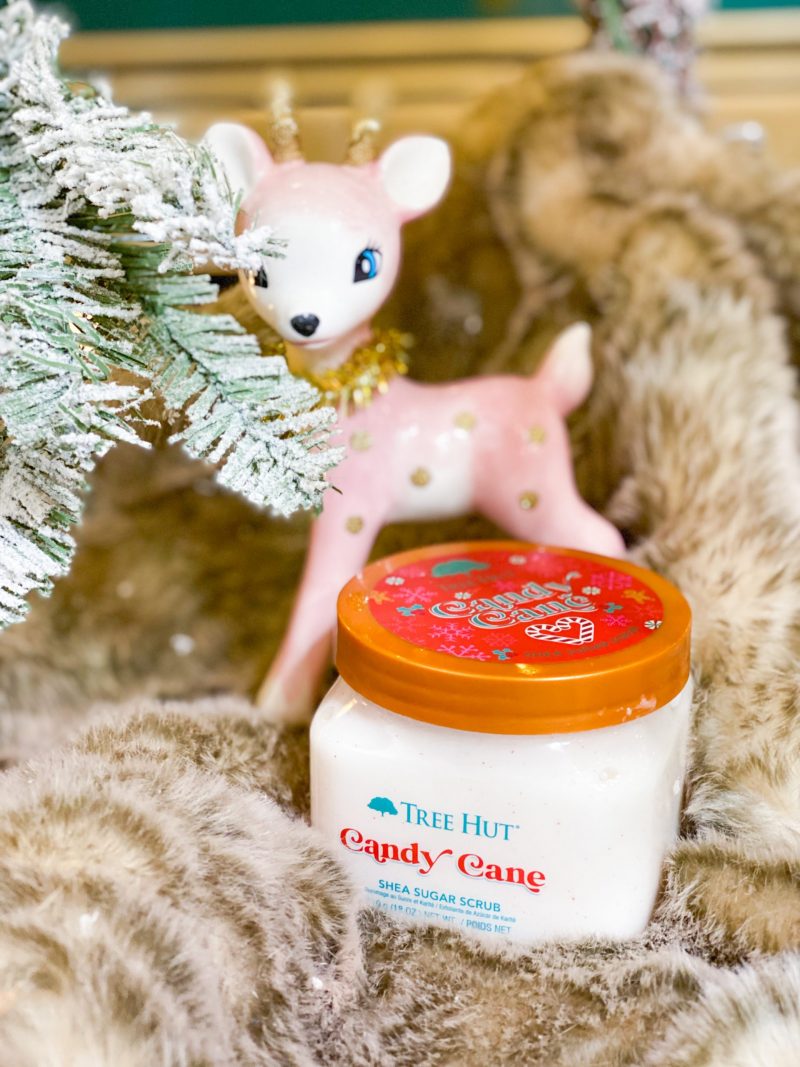 Another perfect stocking stuffer for the gal who LOVES to pamper herself! Tree Hut makes the BEST Shea Sugar Scrubs and the Candy Cane is hands-down my fave! Such a classic Holiday scent – Made with Sugar, Shea Butter, Peppermint, Vanilla, and an array of natural oils like Evening Primrose, Avocado, Macadamia, Sweet Almond, Safflower and Orange Oils.
With those Holiday parties coming up, you're definitely going to want to polish away those dead skin cells, nourish and moisturize so your skin is glowing from head to toe.  If you have never tried Tree Hut Sugar Scrub, you are absolutely missing out. It is definitely a shower staple and would be such a fun addition to a pamper gift basket!
Grab one for you and one for a friend HERE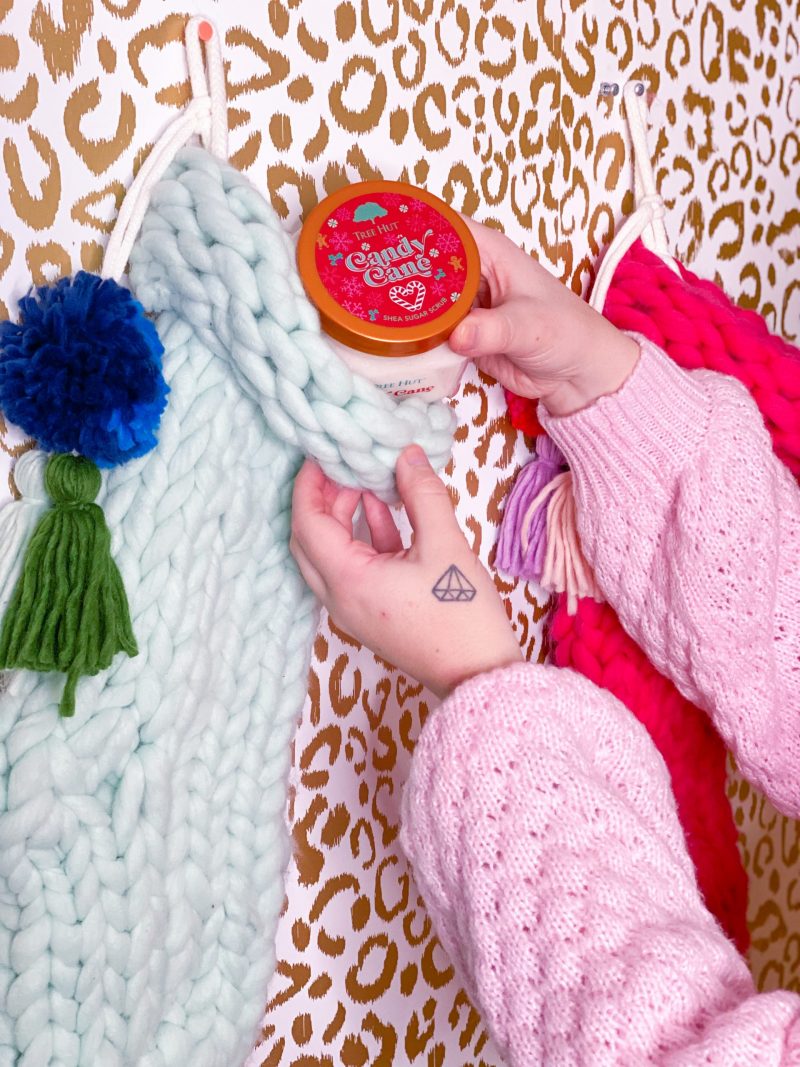 For the Glam Gal
Who doesn't love a little bling for the Holidays? This Diamond Honey Bee Pendant from Helzberg is absolutely STUNNING and a must-have in anyone's jewelry wardrobe. This 10K yellow gold honey bee pendant has 6 single cut round diamond accents and includes 1an 8 inch 10K yellow gold rope chain. This is PERFECT for layering or wearing alone and goes with everything! Dazzle and delight with something special and priced just right!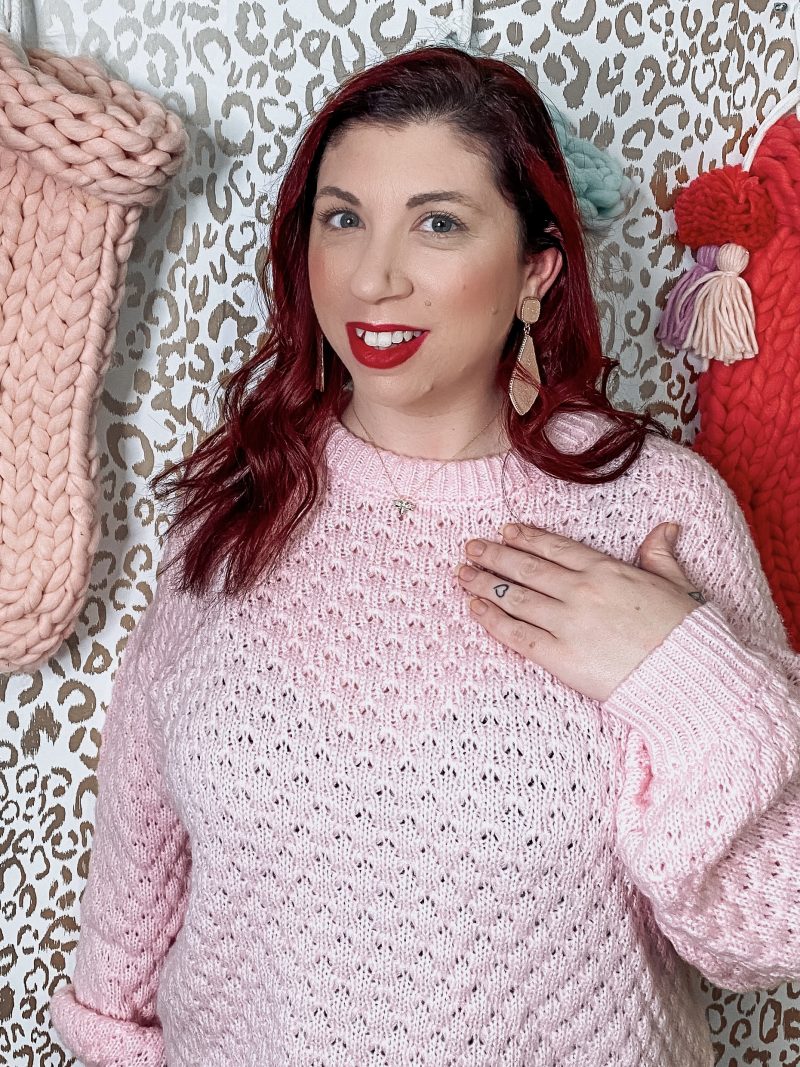 It was so hard to capture all the true beauty and sparkle on this piece! If you need jewelry gift ideas, look no further!
Helzberg's Top Gifting picks under $600 can be found HERE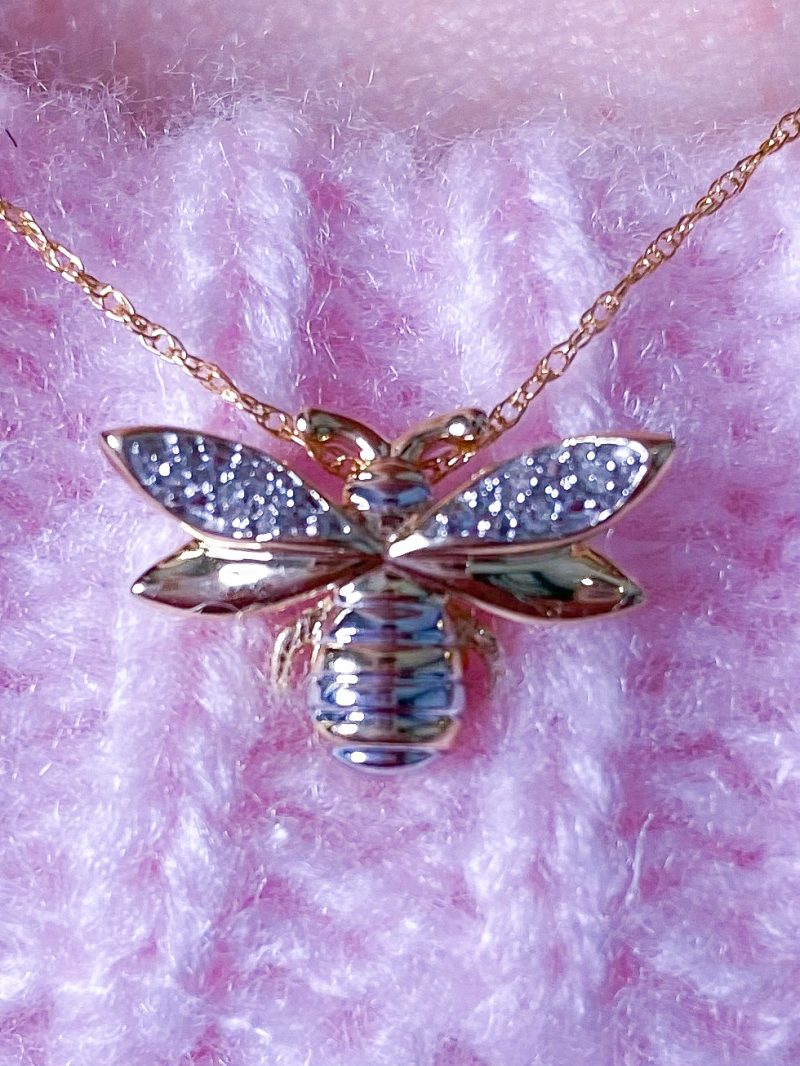 And there you have it! Top picks for your favorite gal! Will you be picking any of these up?