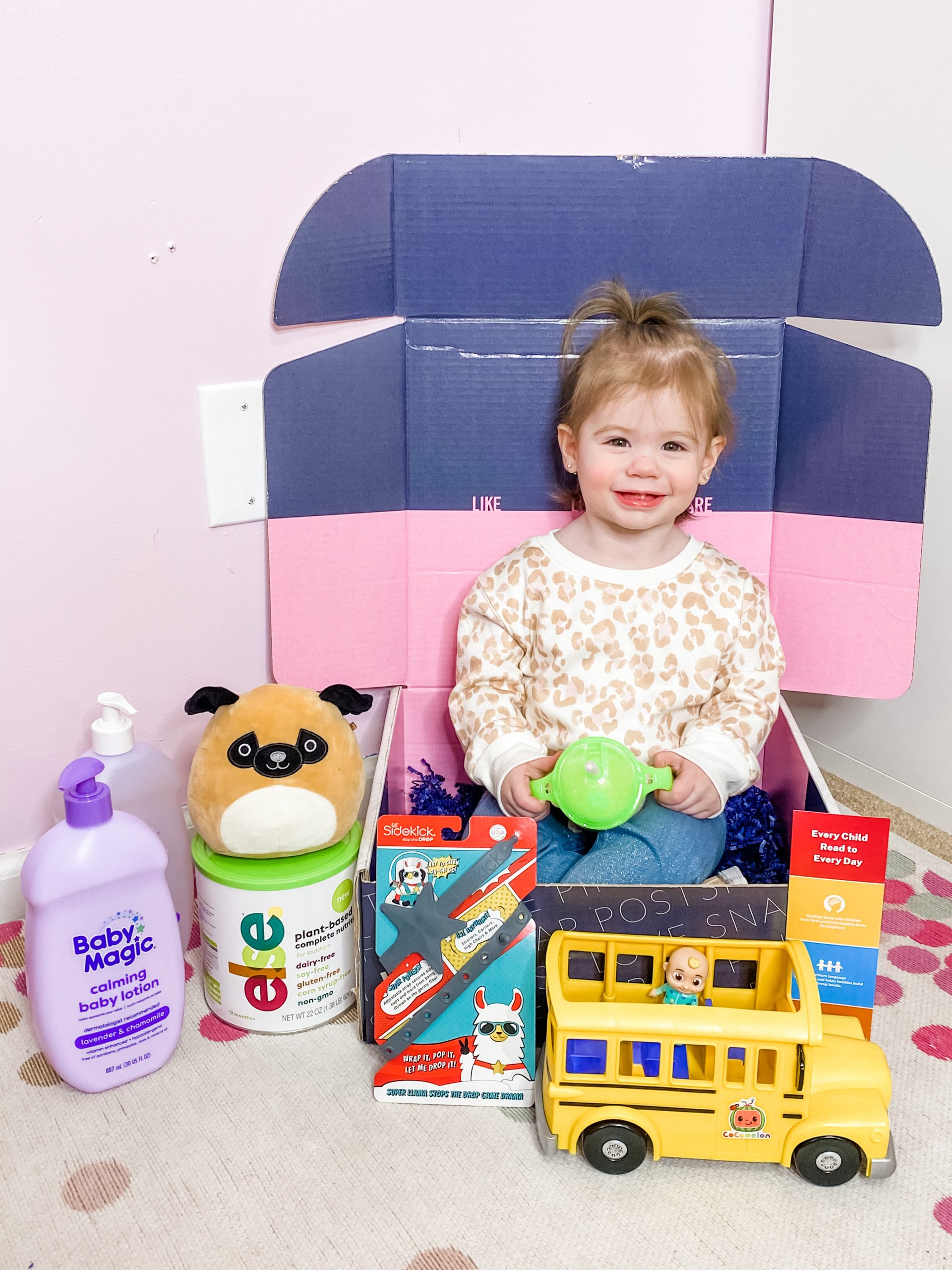 This post is sponsored by BabbleBoxx. All opinions are my own
As much as I love sharing my favorite products with all of you, I thought it would be even more fun if I shared some of the products HARLOW has been loving lately! From bathtime fun to toys to a yummy nutritional drink – here are some of our faves we definitely felt the need to share with you! Toddlers moms – take note!
Cocomelon Musical Yellow School Bus
If you're a toddler parent you know how popular Cocomelon is these days! This bright yellow school bus from Jazwares is all Harlow has been playing with lately! If you press the button on the 'grill' it plays "Wheels On The Bus" and has a few other sound effects as well. She loves pushing the bus around the living room and clapping to the song. It even comes with a JJ figure! CocoMelon toys are ALL the rage these days so we are so excited to add this to our toy collection! You can pick up the Musical Yellow School bus at your local Target HERE (Apologies for the Cocomelon spam – she was SO excited!)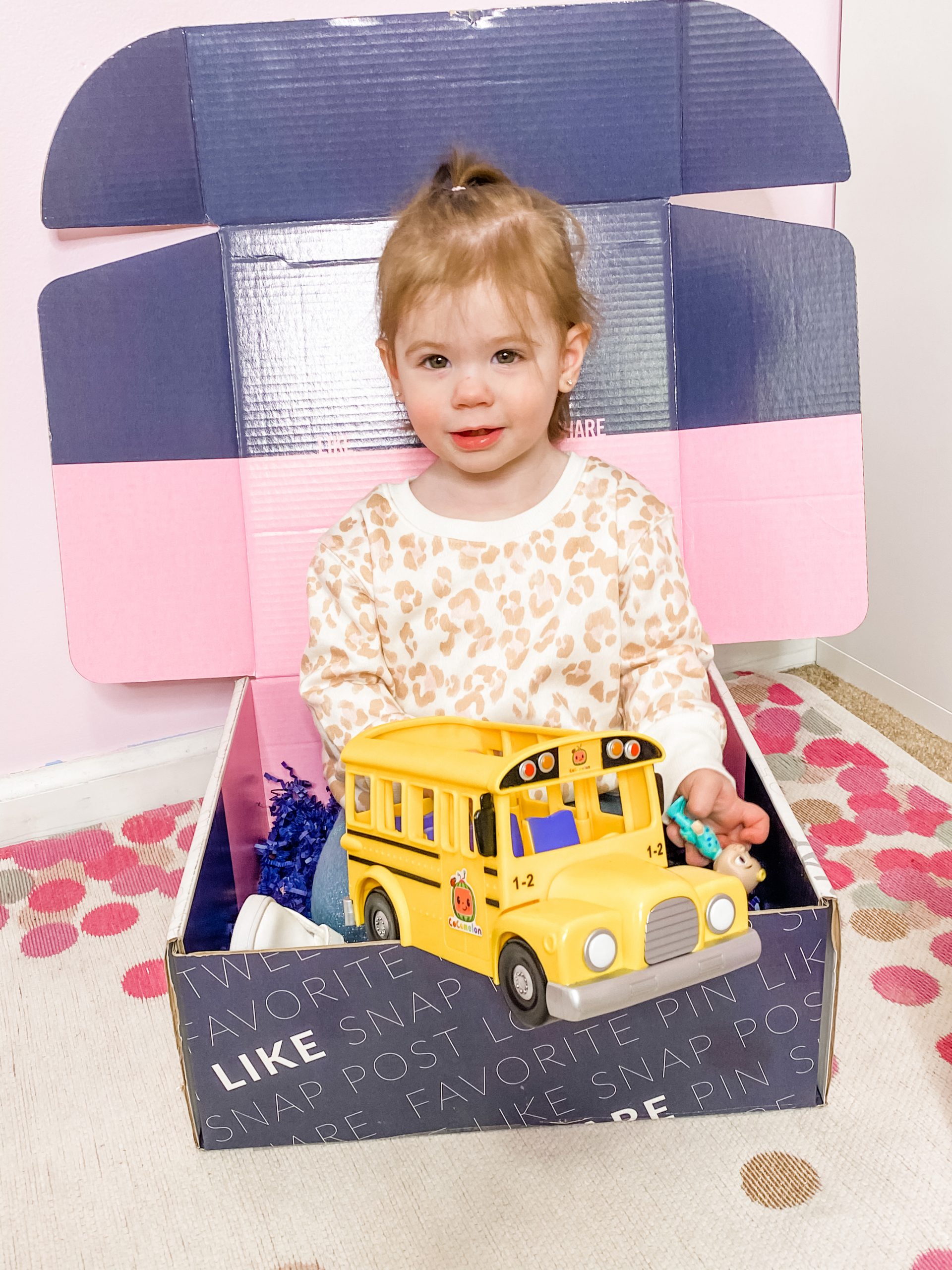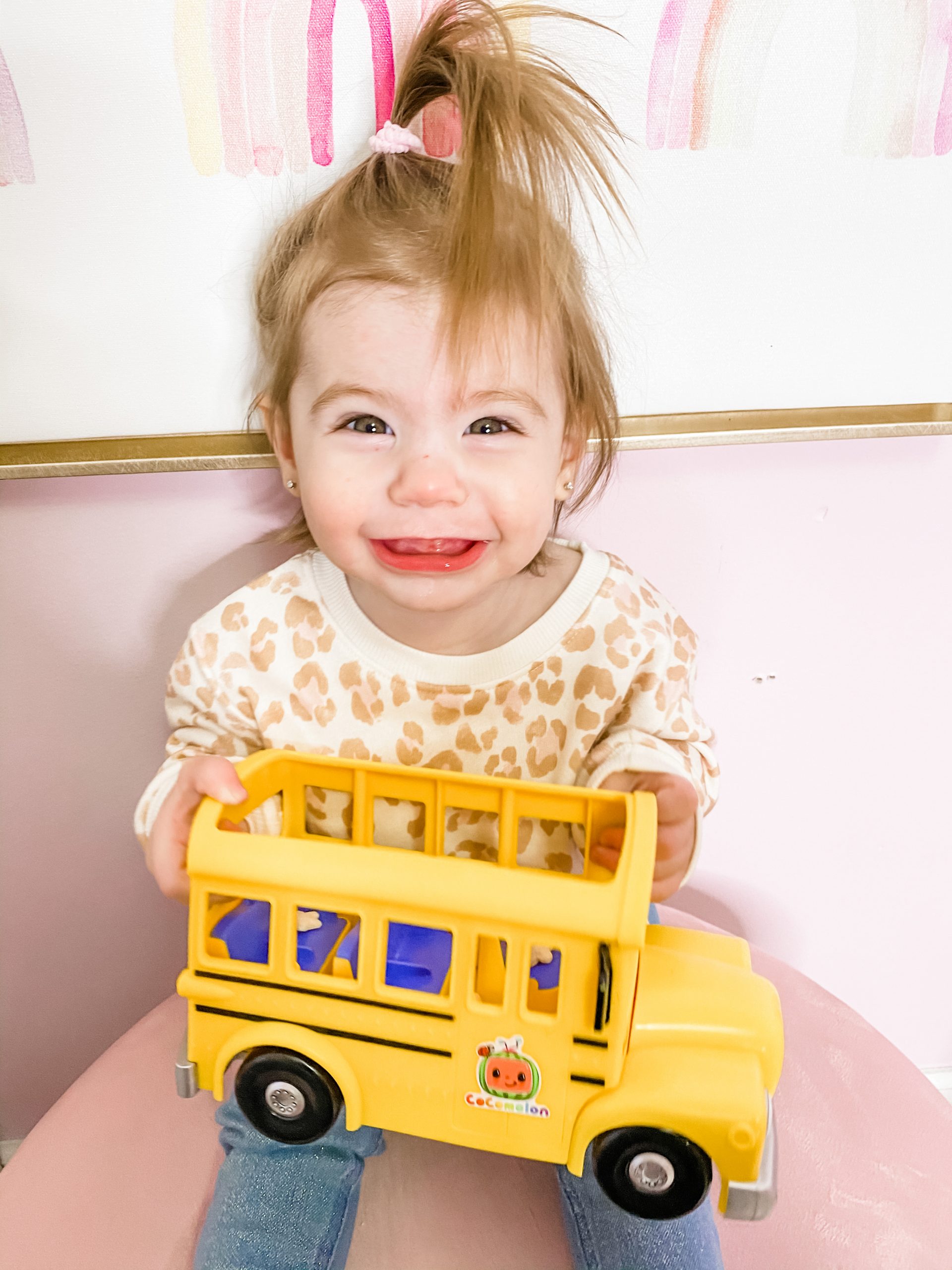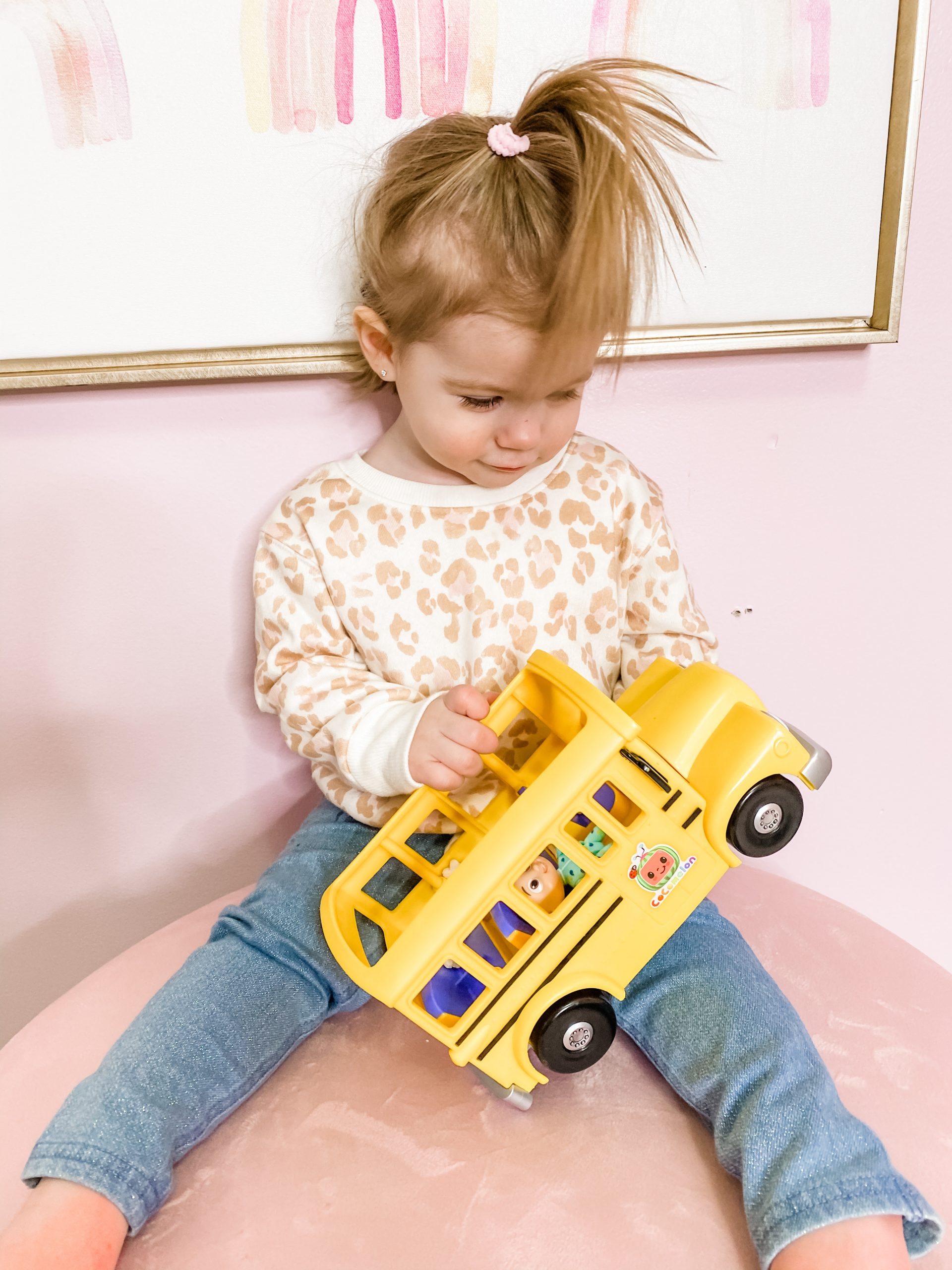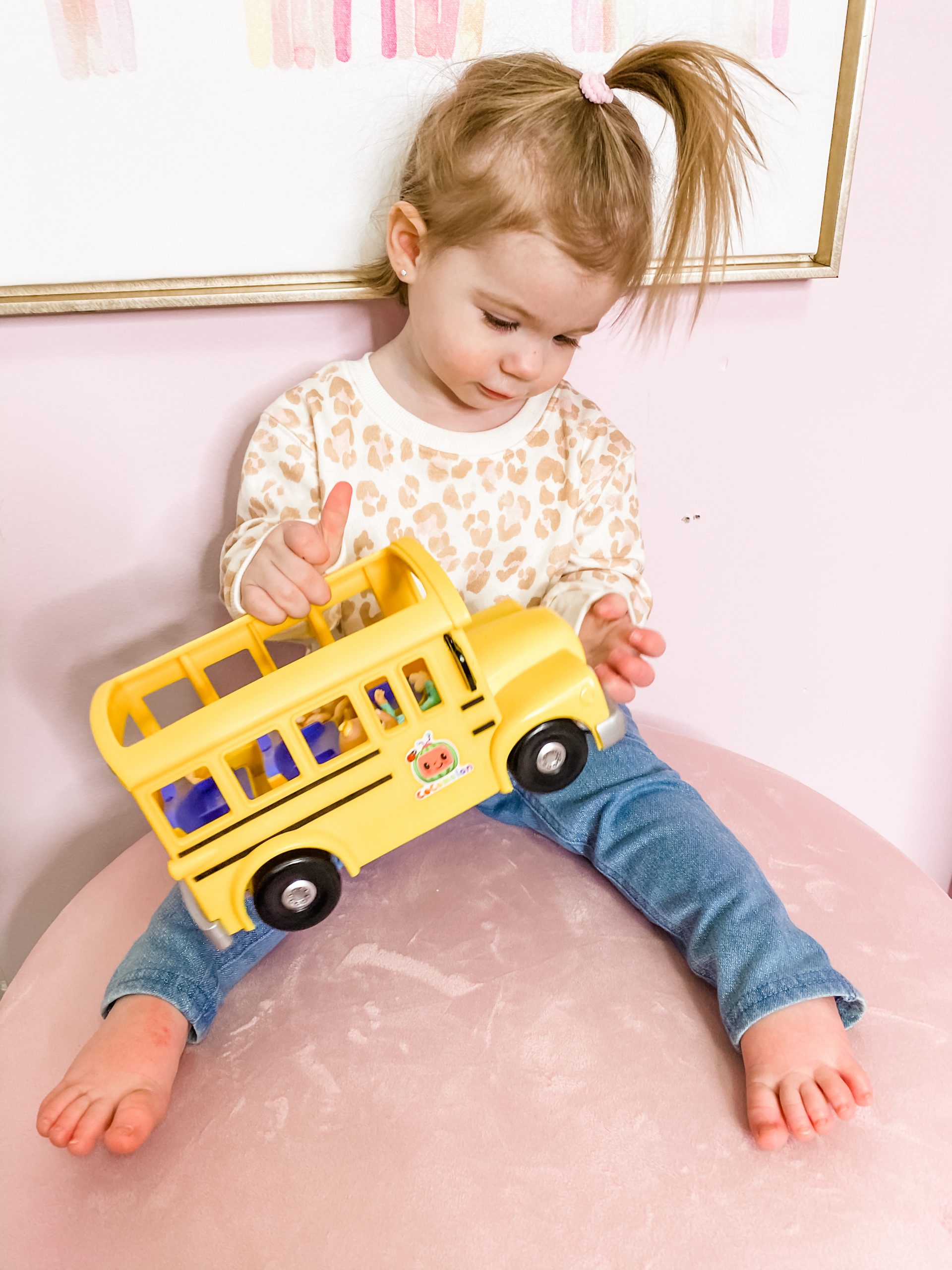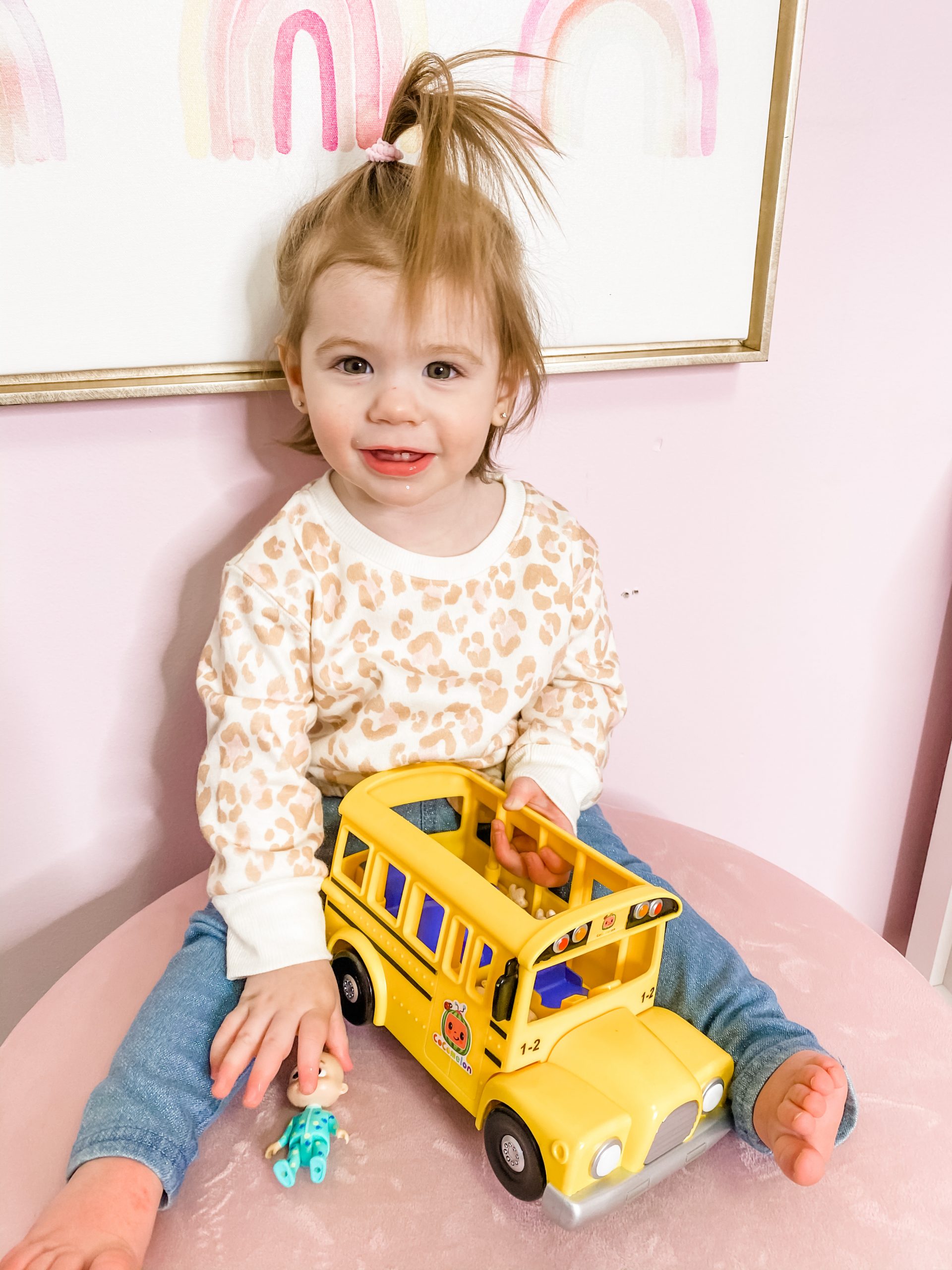 Else Nutrition Plant-Based Complete Nutrition
It should be no secret that this is a favorite of Harlow's. We recently talked about it in a previous Instagram post and WHY we love it so much! If you have a picky eater, Else Nutrition is definitely a product you'll want to pick up. It supports and promotes your toddler's growth and development in a key time in their lives and is a real, clean label, organic, plant-based alternative to cow's milk/dairy-based formula/plant-based milks/soy formula. We love adding a few scoops to smoothies (You can also add it to baked goods!) There are NO harsh chemicals, it's non-GMO, no corn syrup solids, no dairy, no soy, no fillers, no fluff, no falseness! It's the perfect option if you are trying to wean off of breastmilk or infant formula or even if you have a vegan/plant-based lifestyle. Highly recommend giving it a try by clicking HERE and getting 20% off your purchase!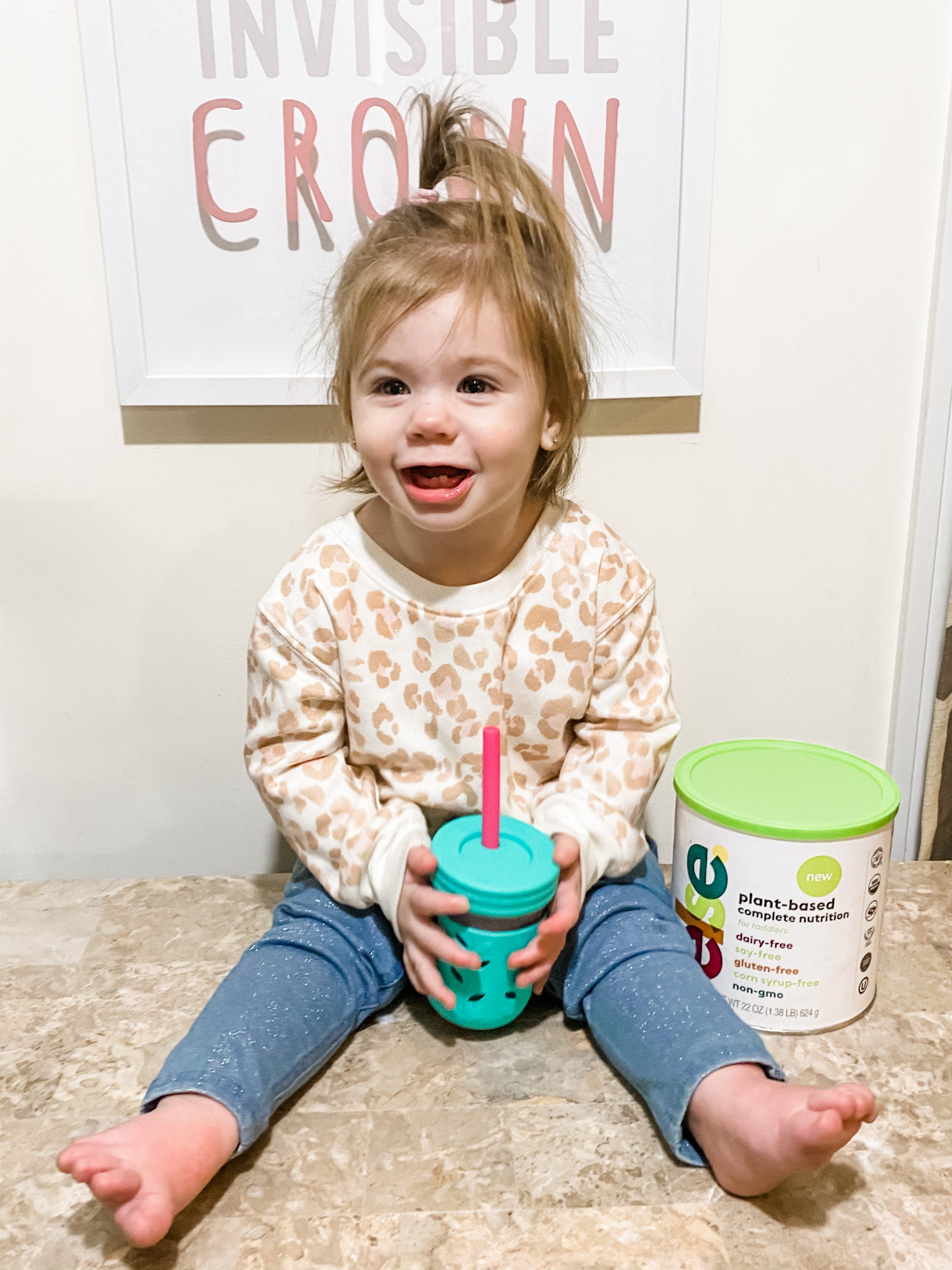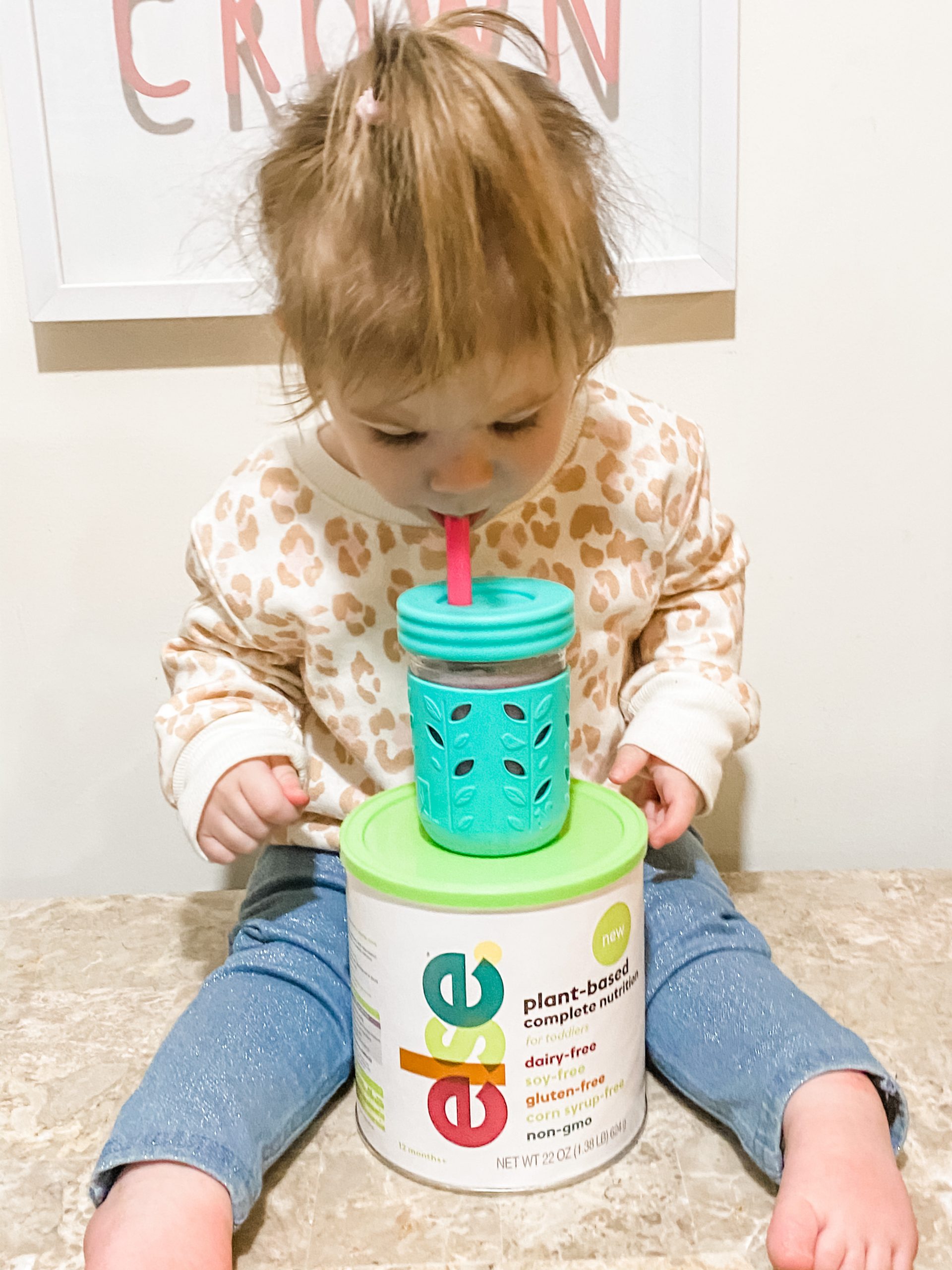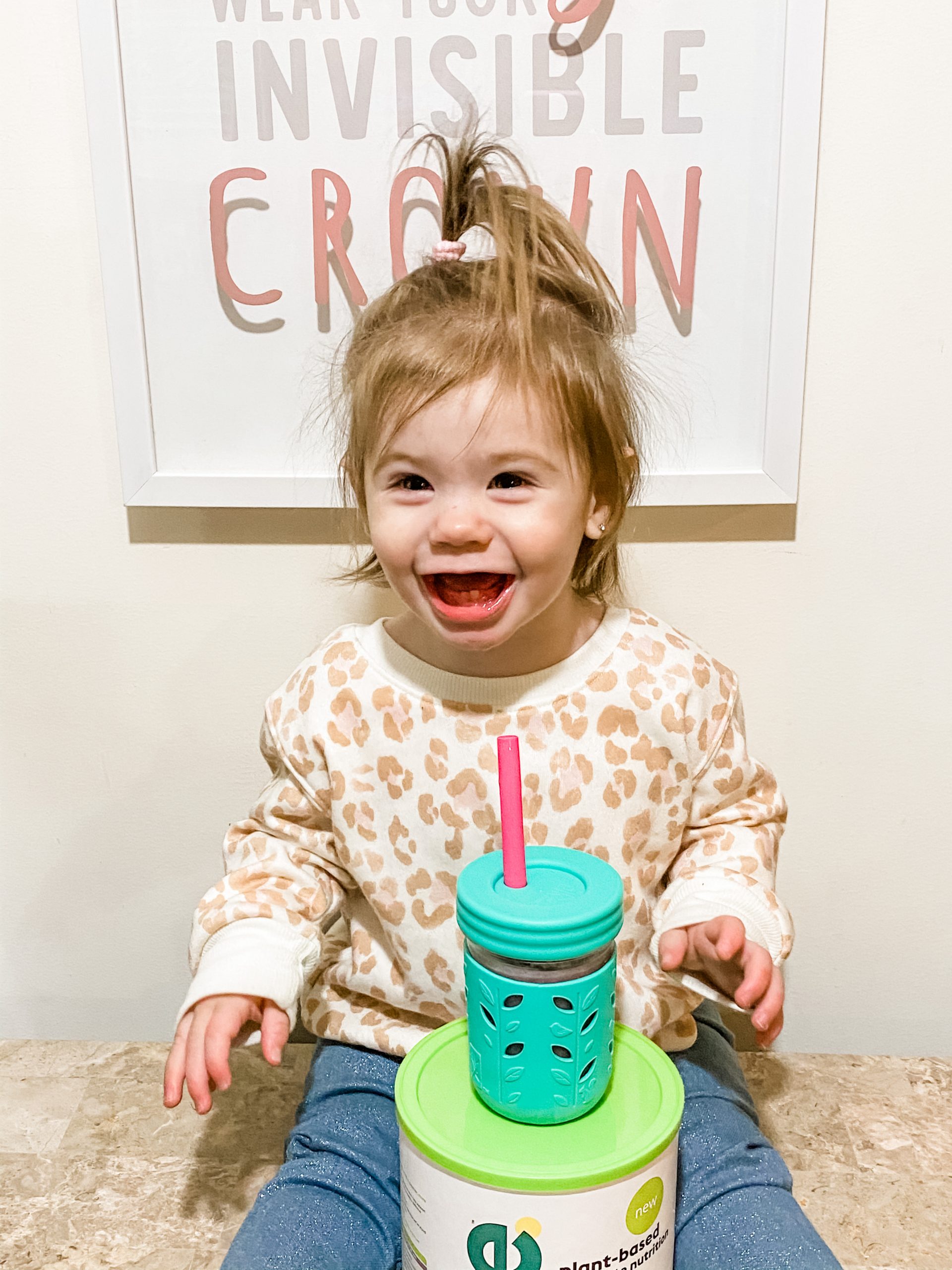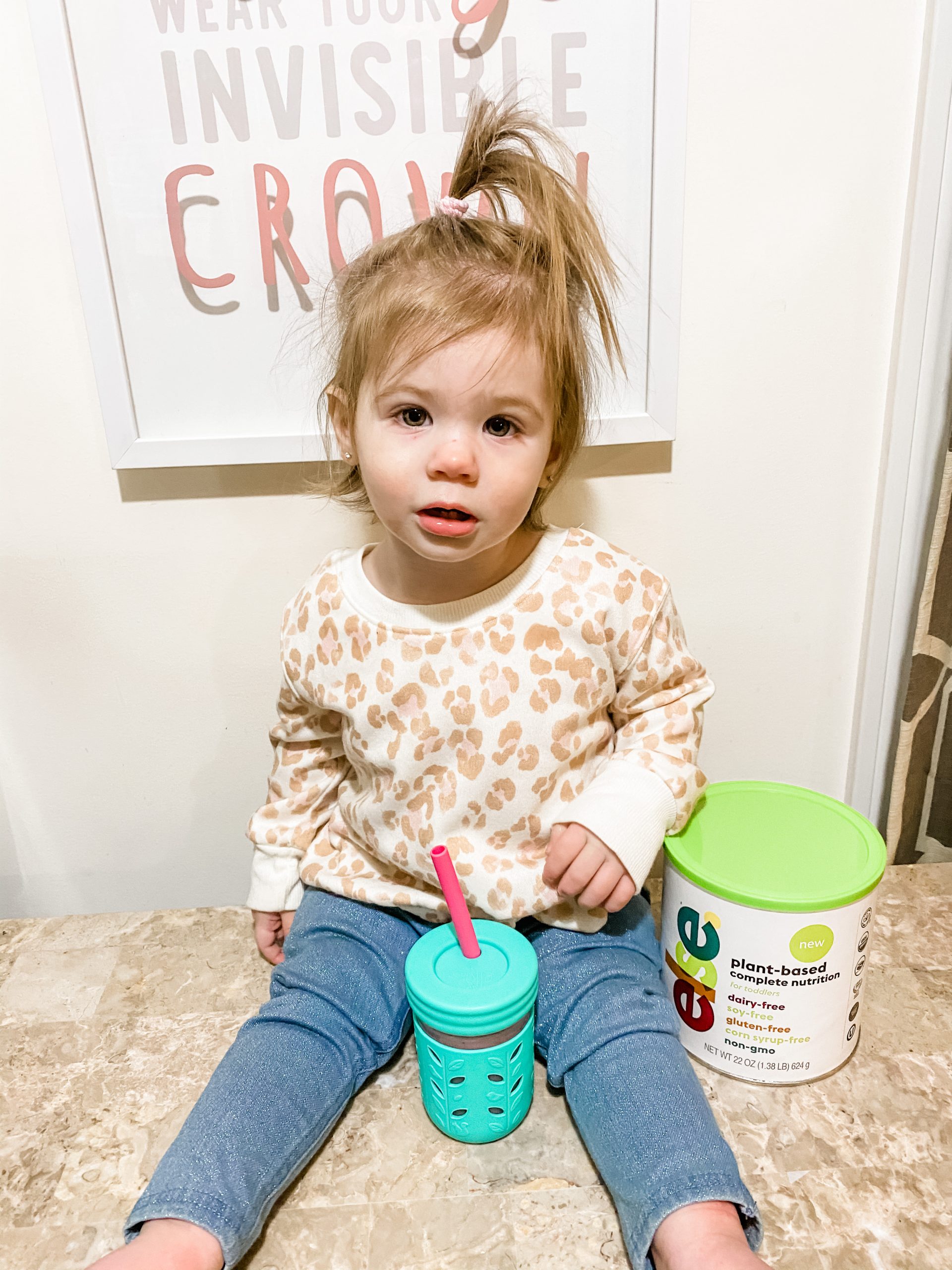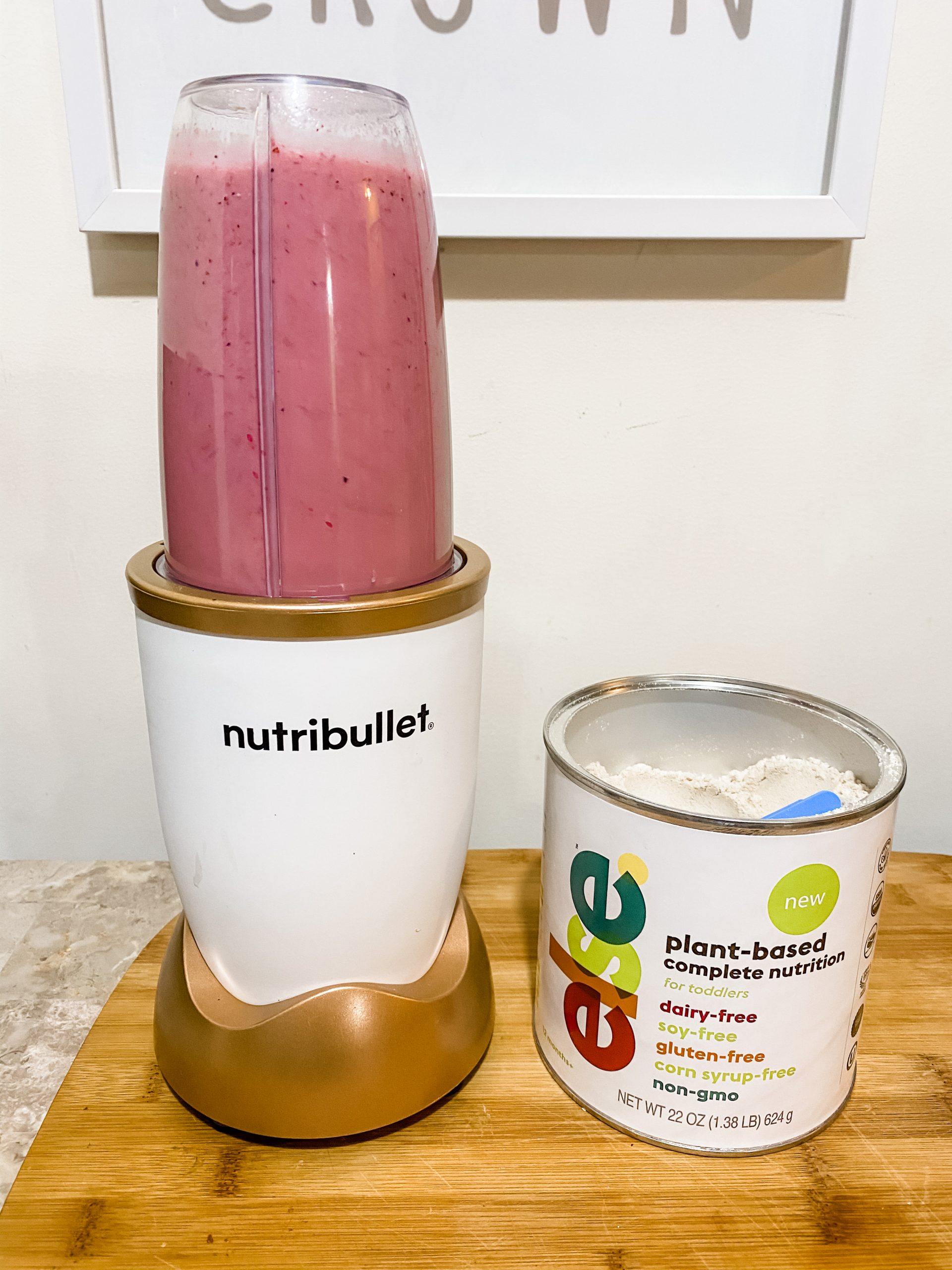 Raise your hand if your toddler is a cup thrower! It's a never ending battle with the cup at meal times. She takes a sip, throws it on the floor and then I pick it up and the game starts all over again. NOT ANYMORE! Lil' Sidekick is the BEST thing that has ever happened to us haha! Simply secure one end around the object and the other around a stroller, grocery cart, or car seat, and you're ready to go. It's a must-have for moms and I recommend picking up several for home, car, stroller, Grandma's house etc. It comes in a few different colors including this pretty gray! Get yours HERE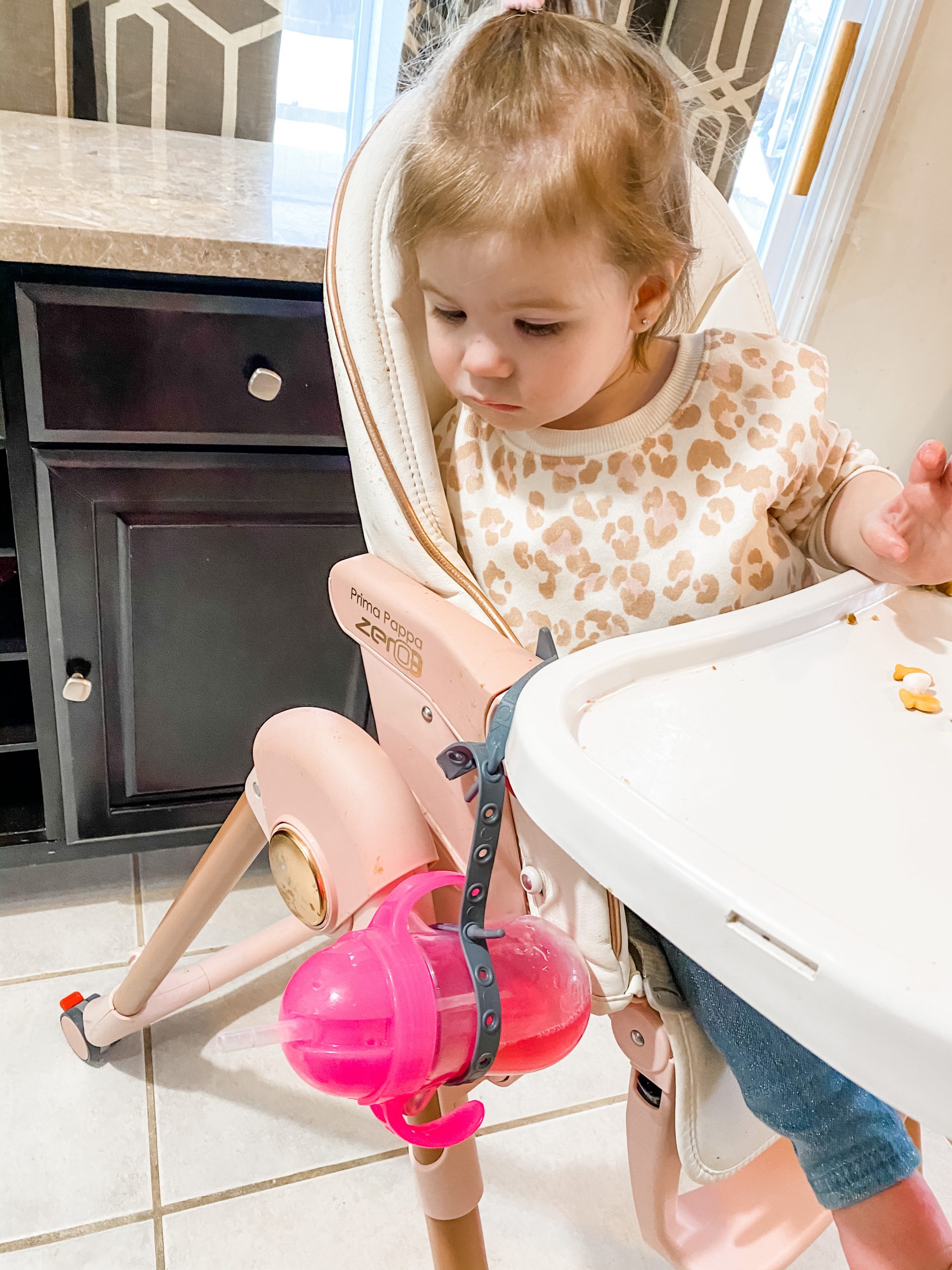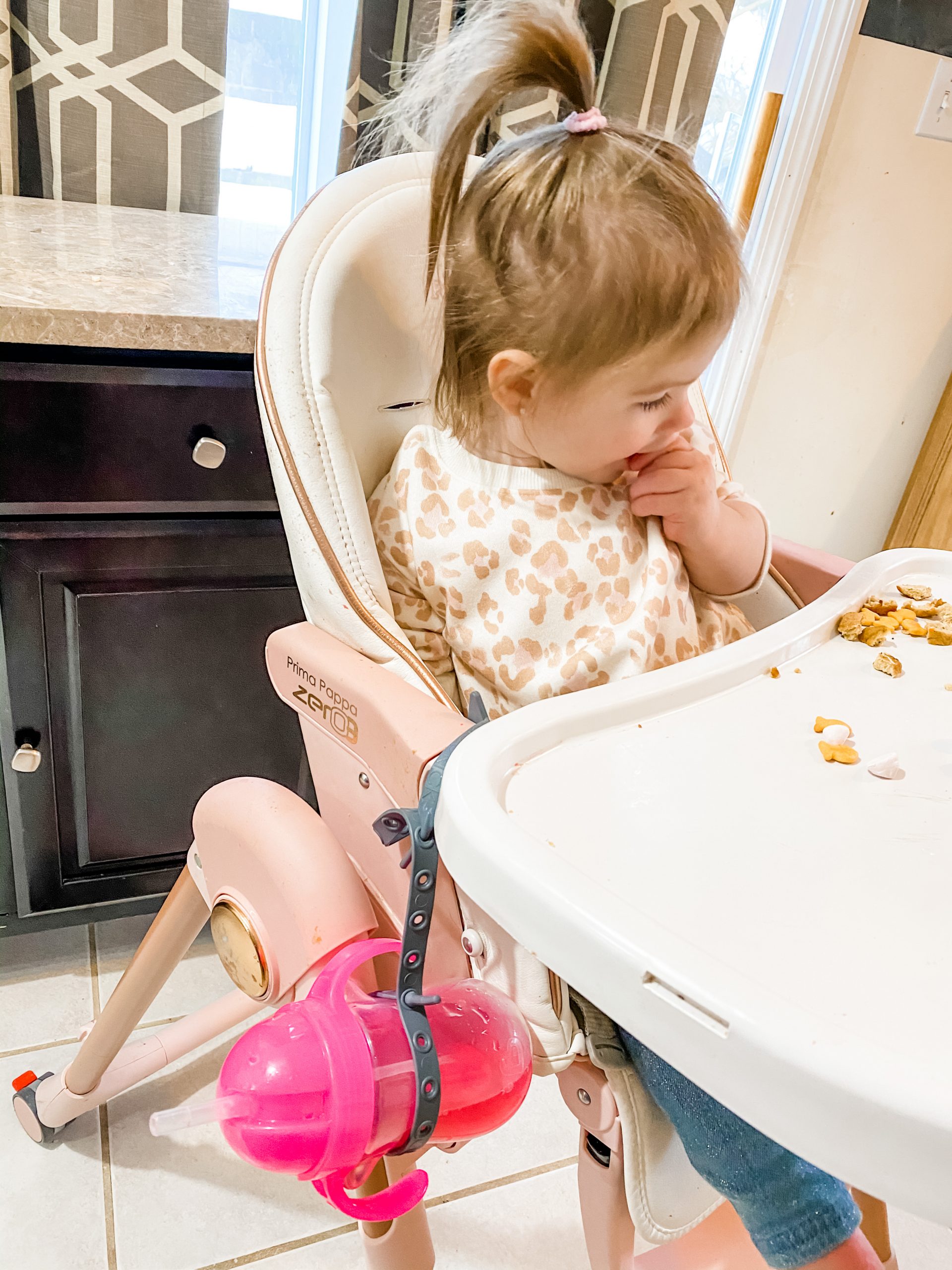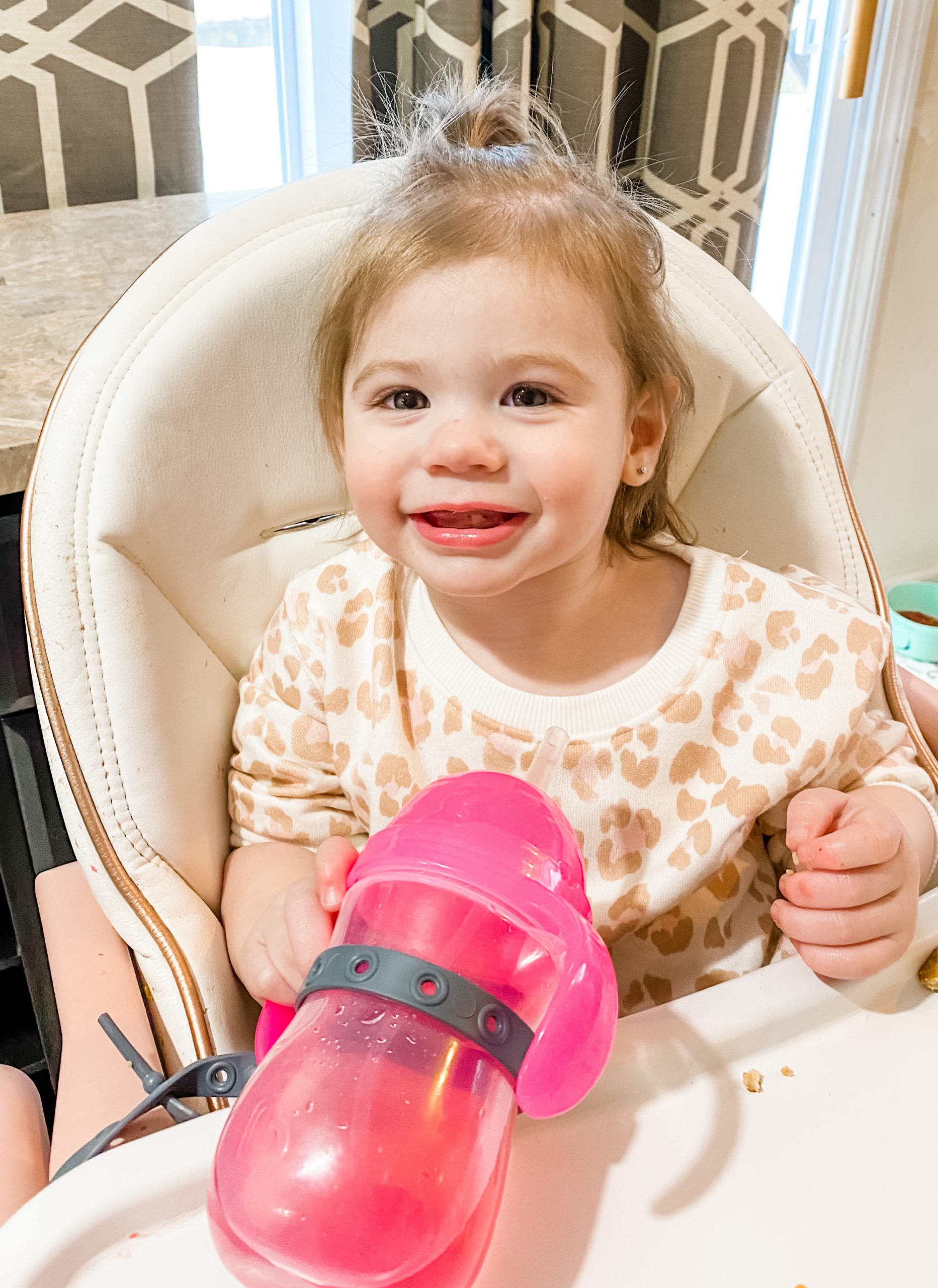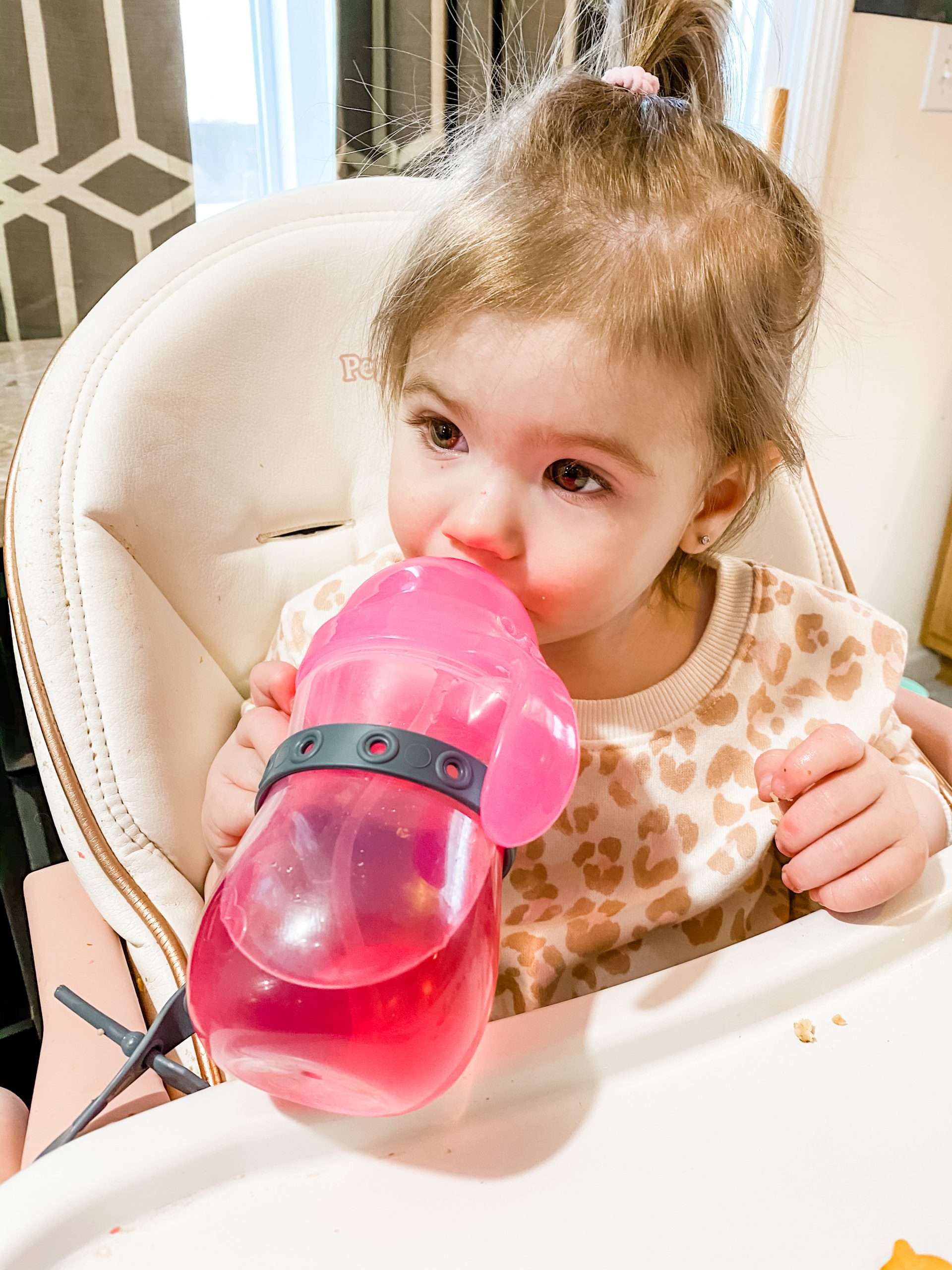 Read Out & Read (Non-Profit)
Reach Out and Read gives young children a foundation for success by incorporating books into pediatric care and encouraging families to read aloud together. Every time Harlow goes to see her pediatrician, she is always greeted in the room by a new book. I absolutely LOVE this and so does she since she is obsessed with all books! We always read before naptime, before bed and during the day. We have several favorite books that we always go back to time and time again. (She especially loves when Rylan reads to her too!) By making reading aloud a daily activity, Reach Out and Read helps ensure that every child has the foundation they need—cognitively, socially, and emotionally. You can read more about this amazing organization HERE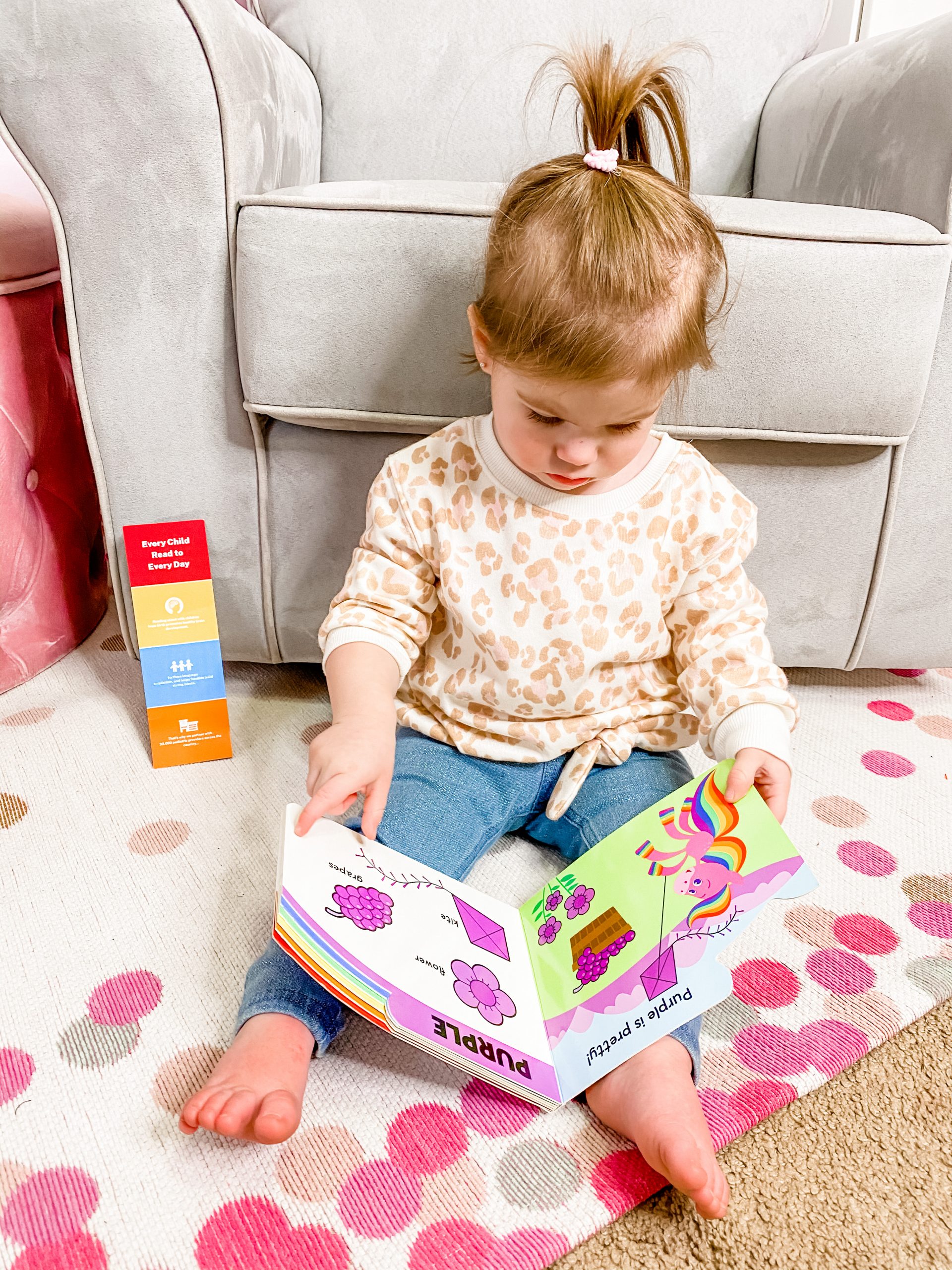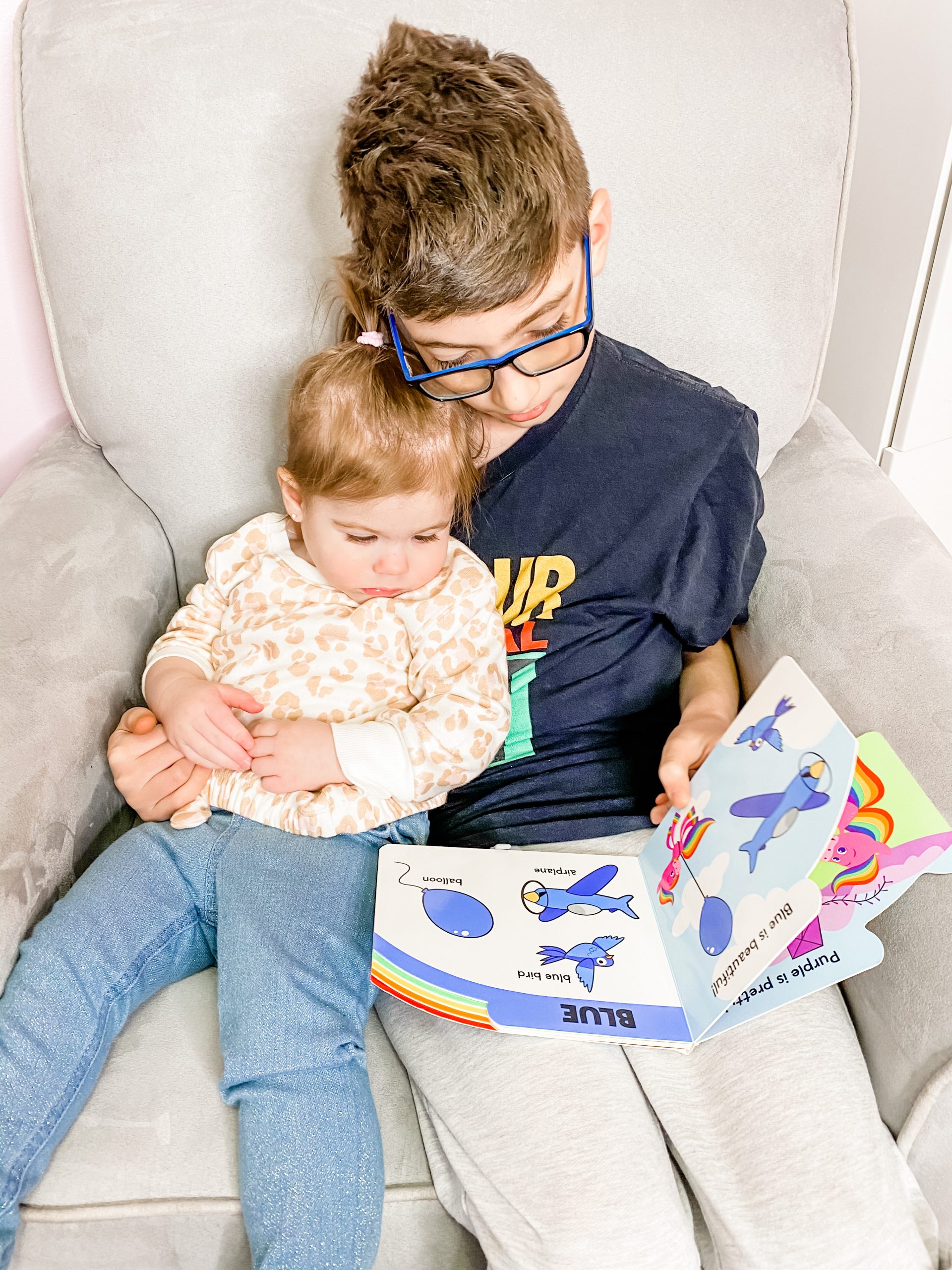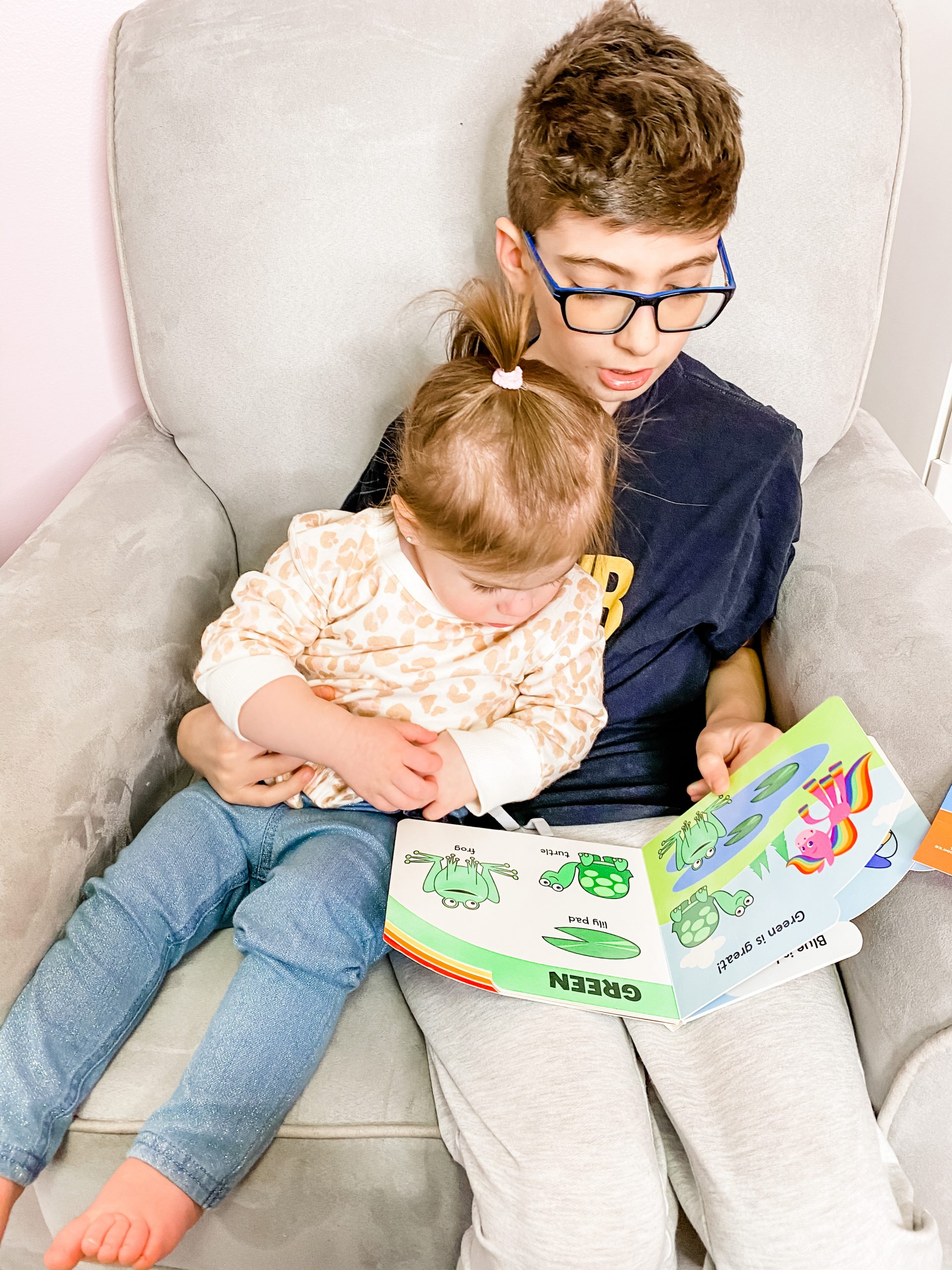 Squishmallows from Jazwares
How stinking cute is this squishy little pup from Squishmallows? It's perfect for Harlow's little hands and to cuddle with. It was SO hard to get photos of Harlow with this little guy because all she wants to do is kiss and hug him haha! They are so soft and you can totally collect a bunch of them! (There are over 500!) Available at a retailer near you these would be the perfect gifts for your sweet toddler to love on!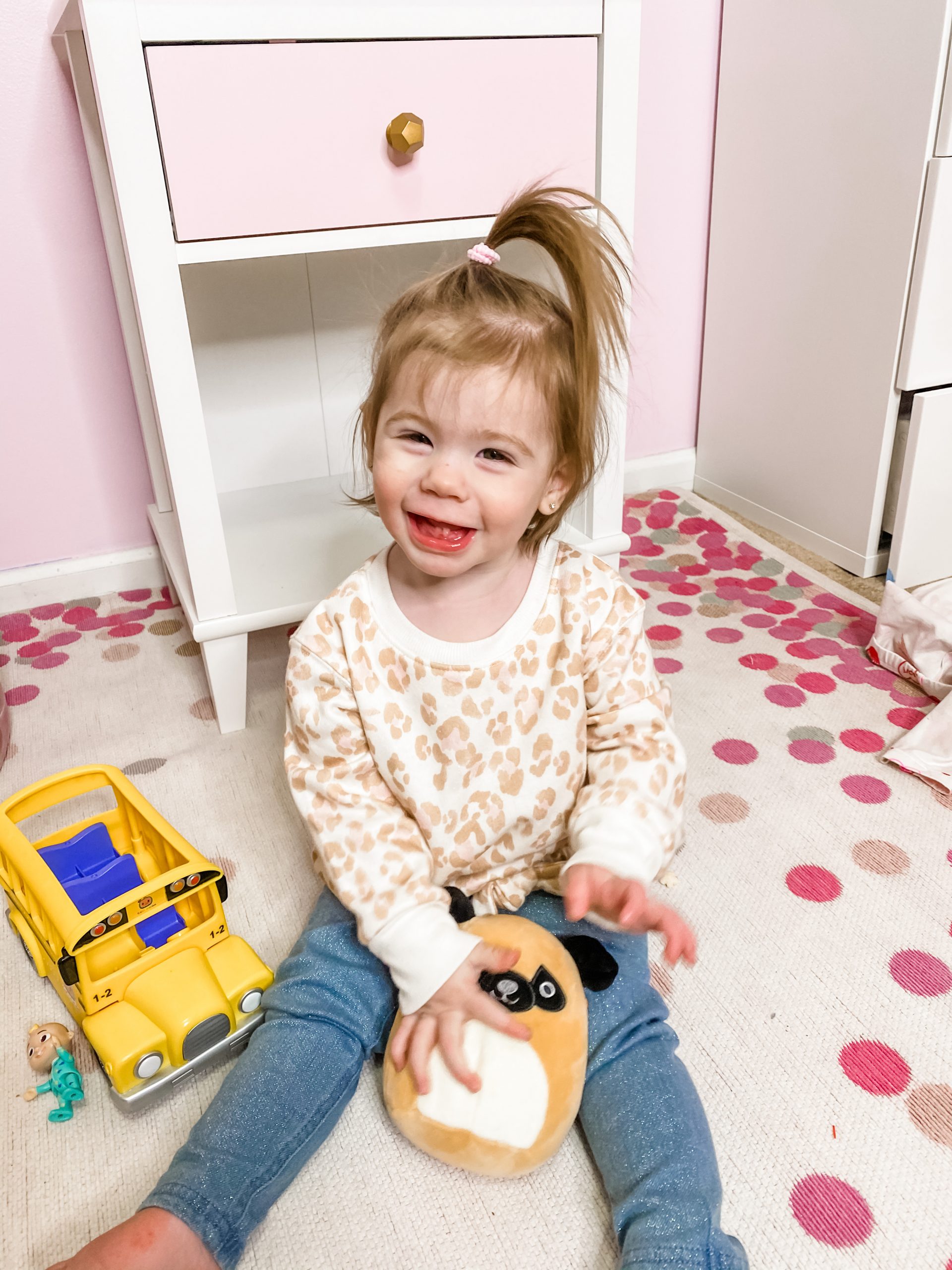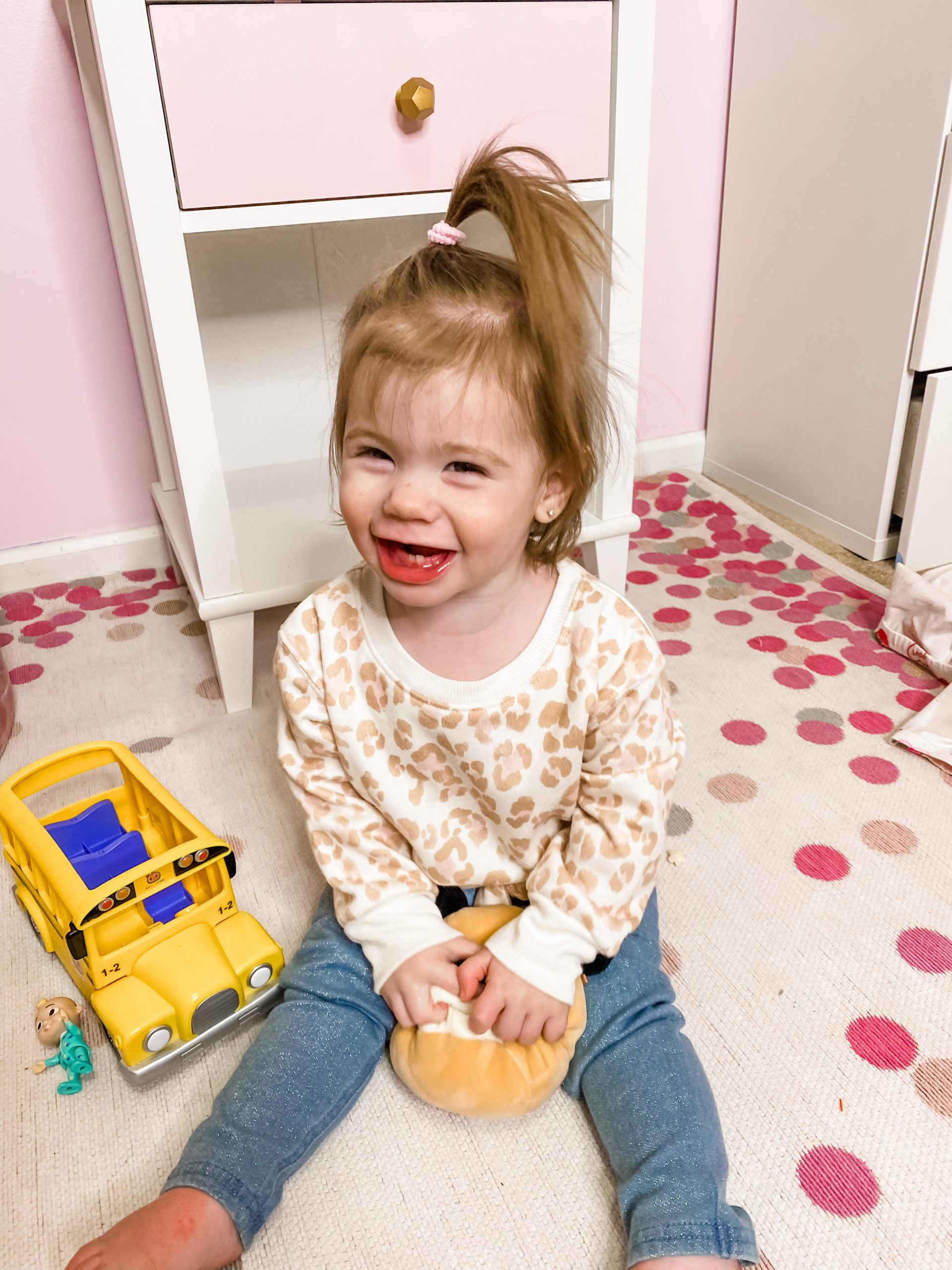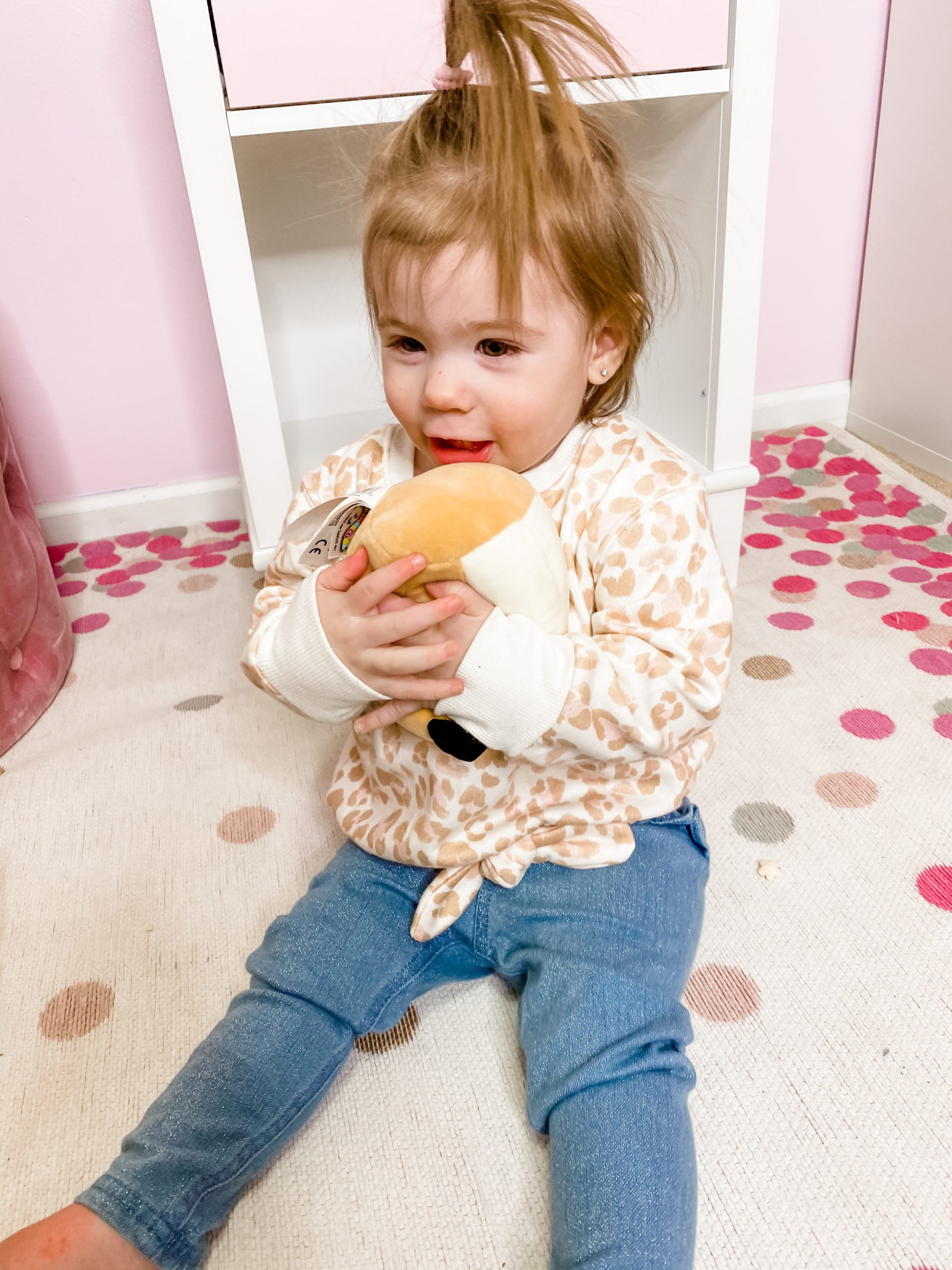 Calming Baby Bath and Lotion from Baby Magic
Bath time is our favorite time! We have been using Baby Magic since Harlow was born so these two products shouldn't be a surprise favorite! The calming bath and lotion are the perfect pair for winding down after a long day of walking, running and playing. The hydrating and tear-free formula contains Lavender & Chamomile to help whisk baby away into a sweet slumber and keep skin kissably soft. All Baby Magic products are hypoallergenic, dermatologist tested and free from sulfates, dyes, parabens and phthalates. You can find both products at Walmart! HERE and HERE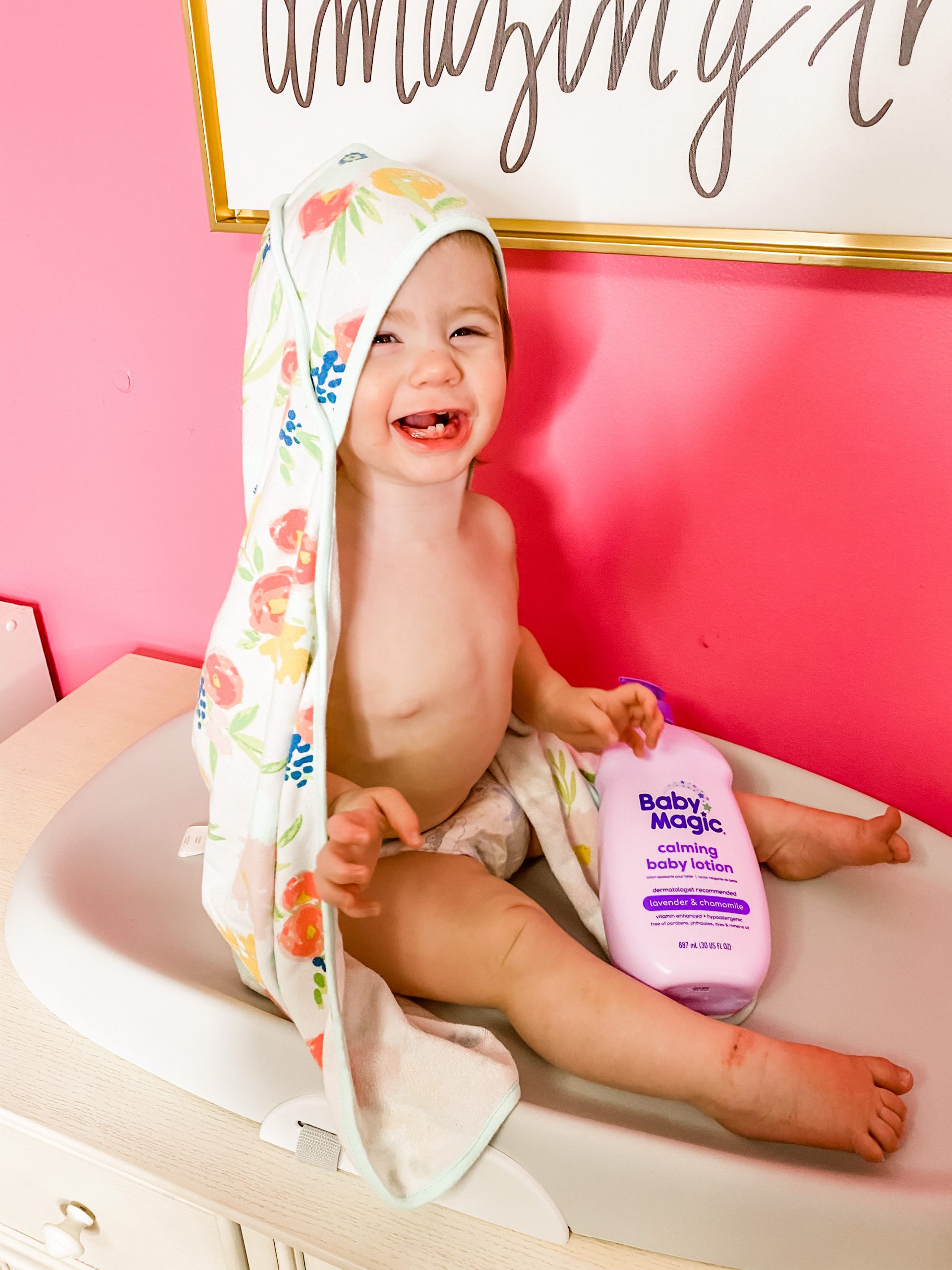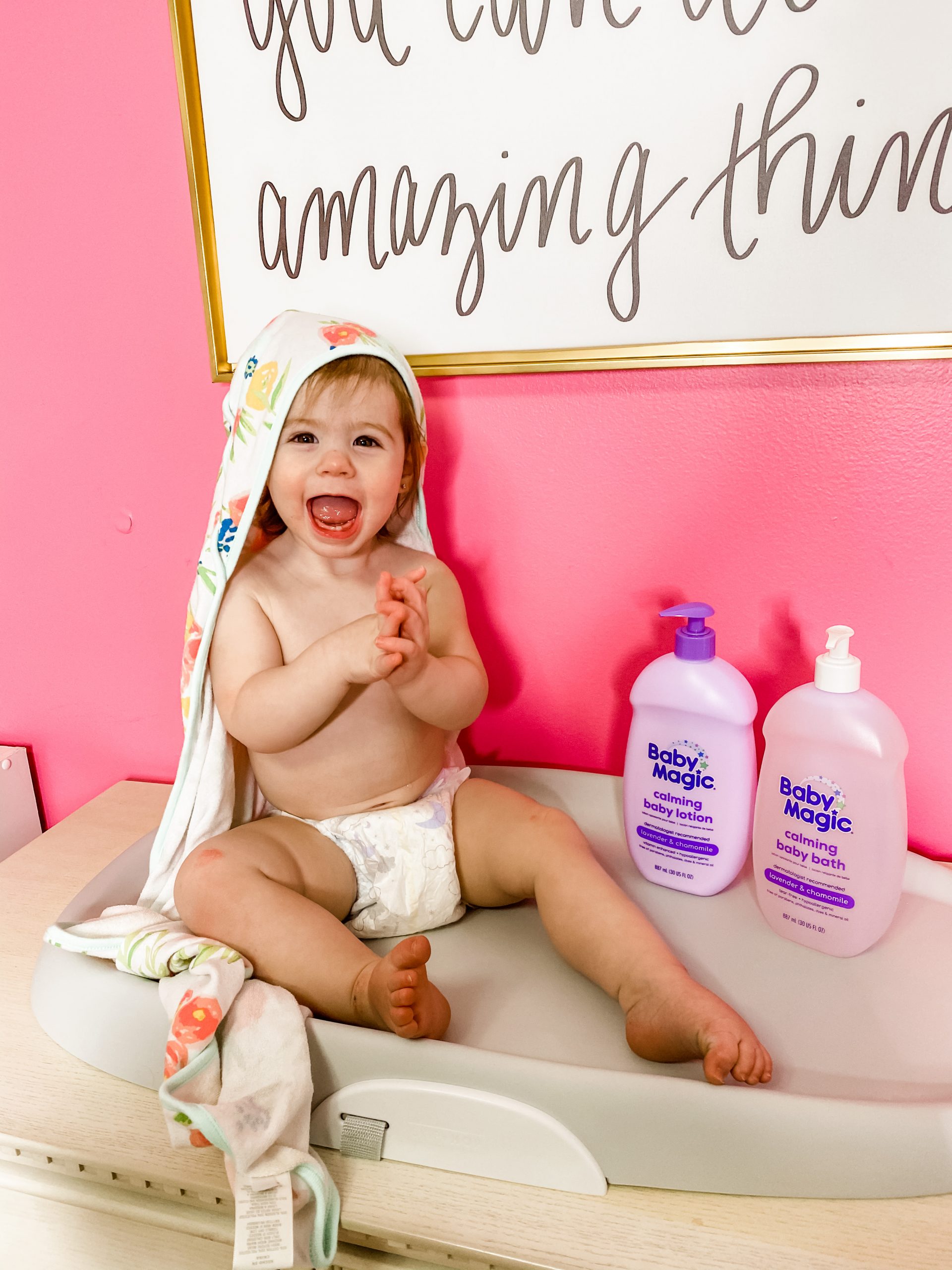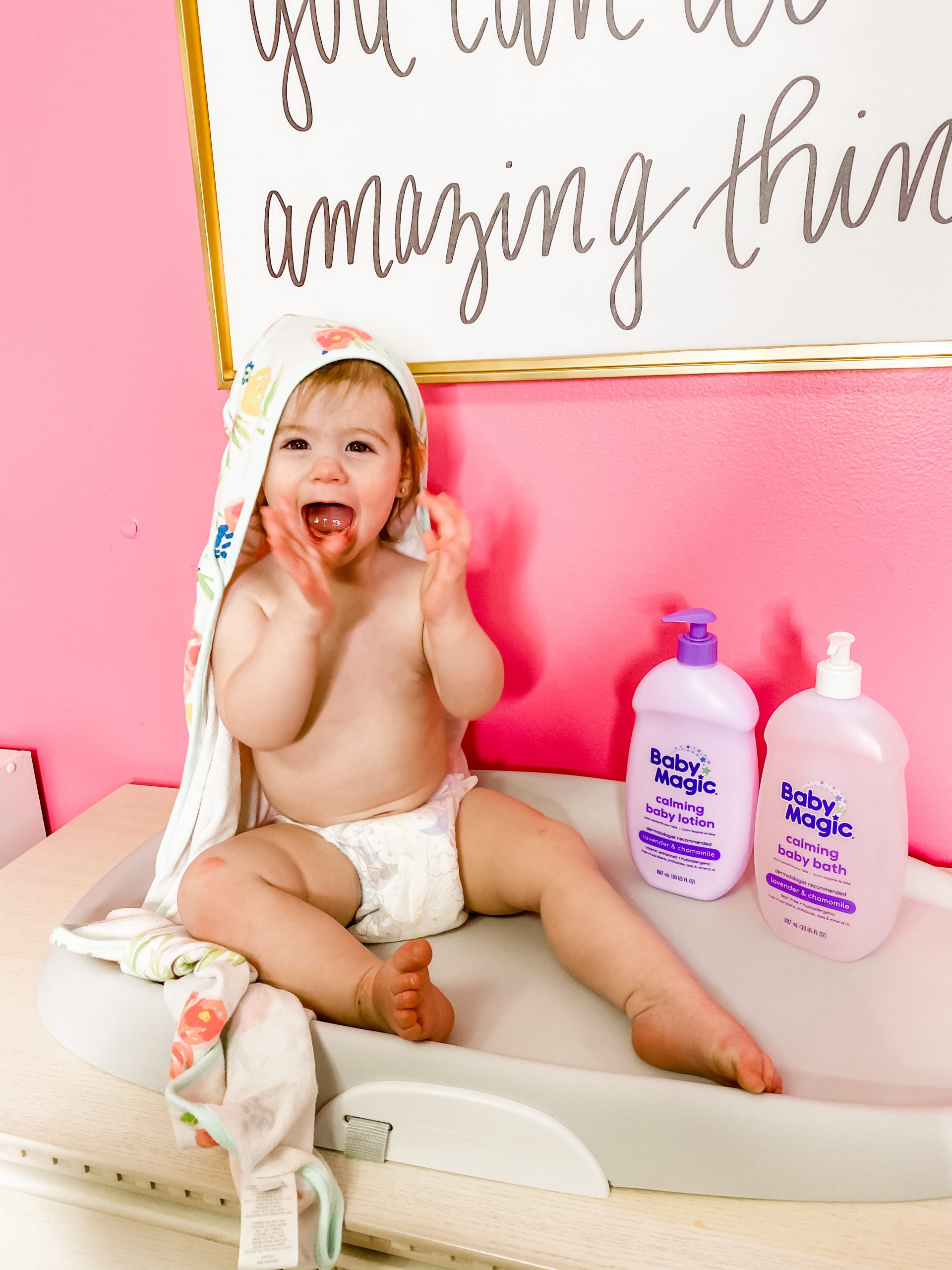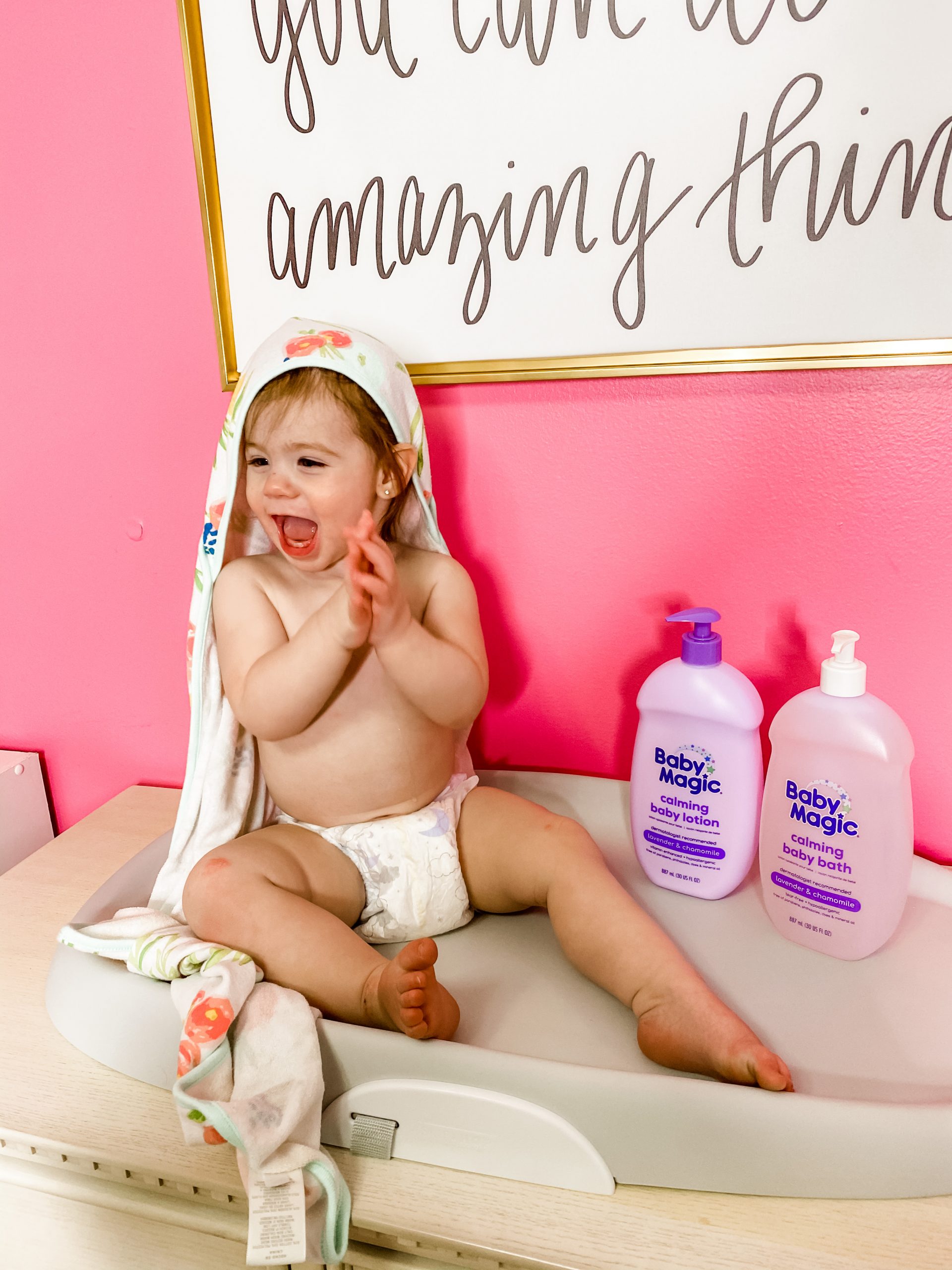 And there you have it! Harlow's toddler faves for February! What are some toddler products you would recommend?