This post is sponsored by Kerasal. All opinions are my own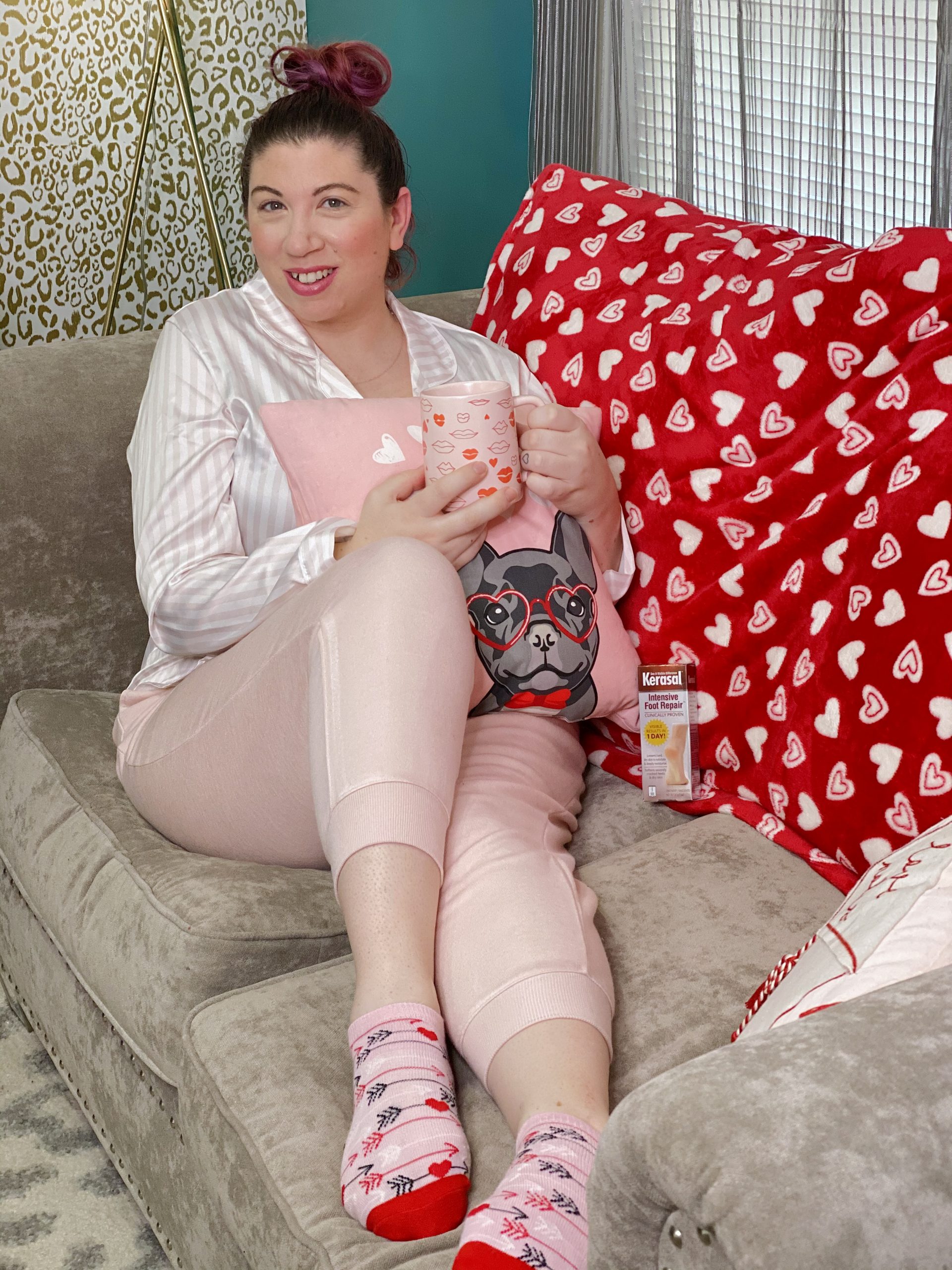 Taking care of yourself, especially when you're a mom, is incredibly important. Before this crazy pandemic happened, I would spend some alone time at the nail salon to get a mani/pedi at least once a week. But in my area most of them have been shut down so it's not an option anymore. Luckily I found a few miracle products Kerasal that help to repair both hands and feet and are perfect additions for having a self-care day at home! Not only are they affordable but they WORK!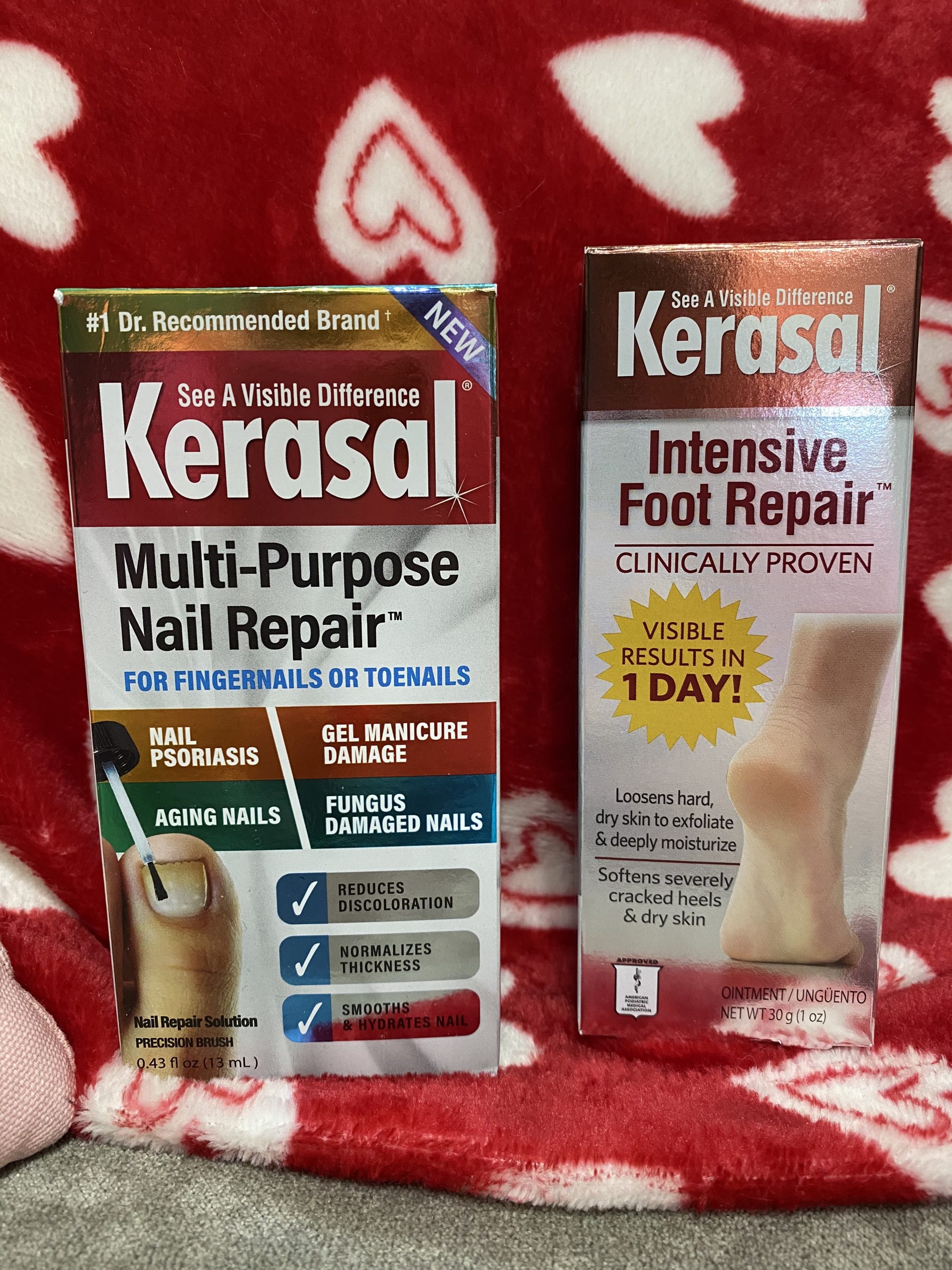 Kerasal Intensive Foot Repair – Buy on Amazon HERE
Raise your hands if your feet are looking TERRIBLE lately! The cold weather has really done a number on my feet making them super dry and cracked and let's face it.. completely unattractive!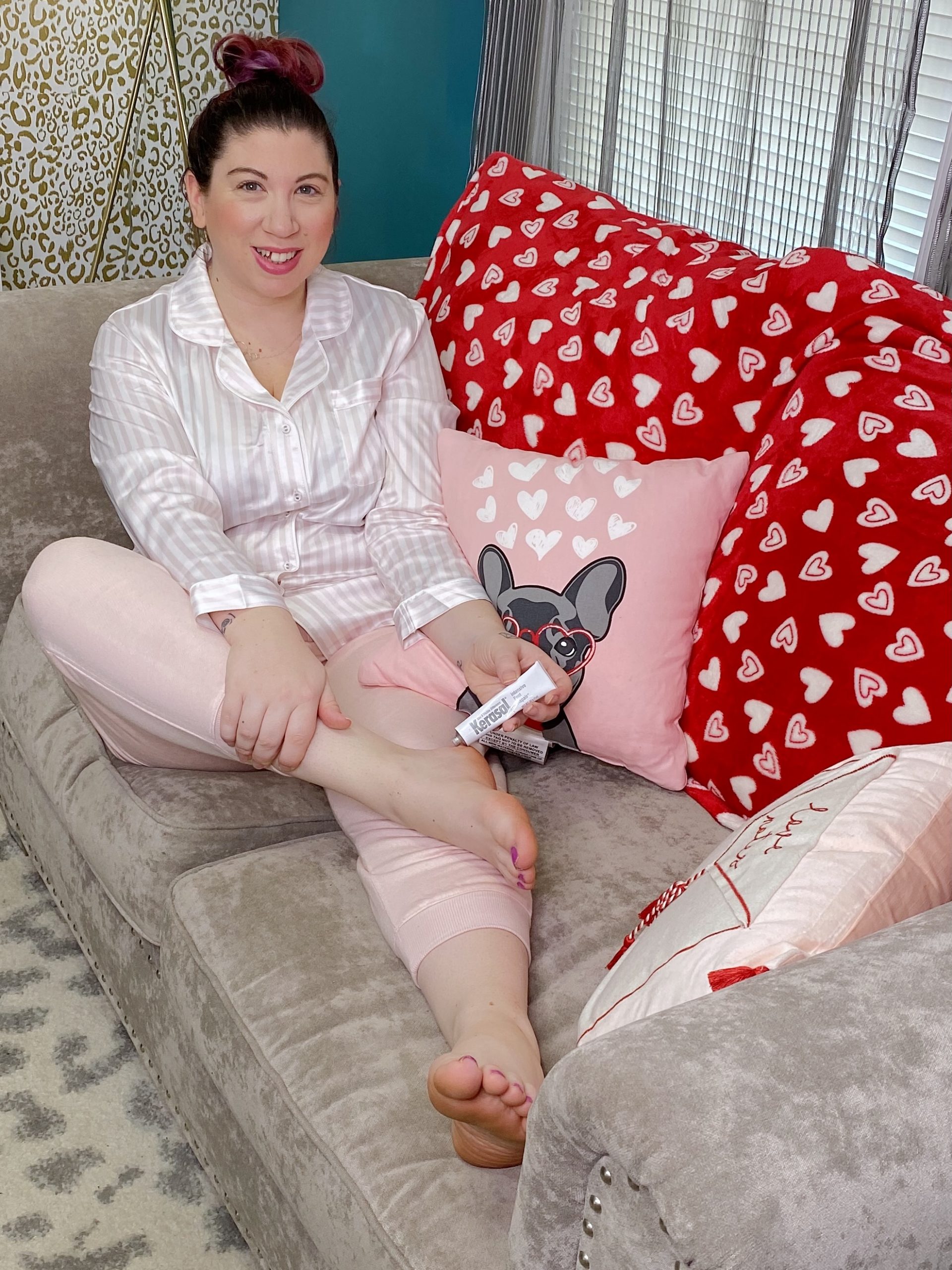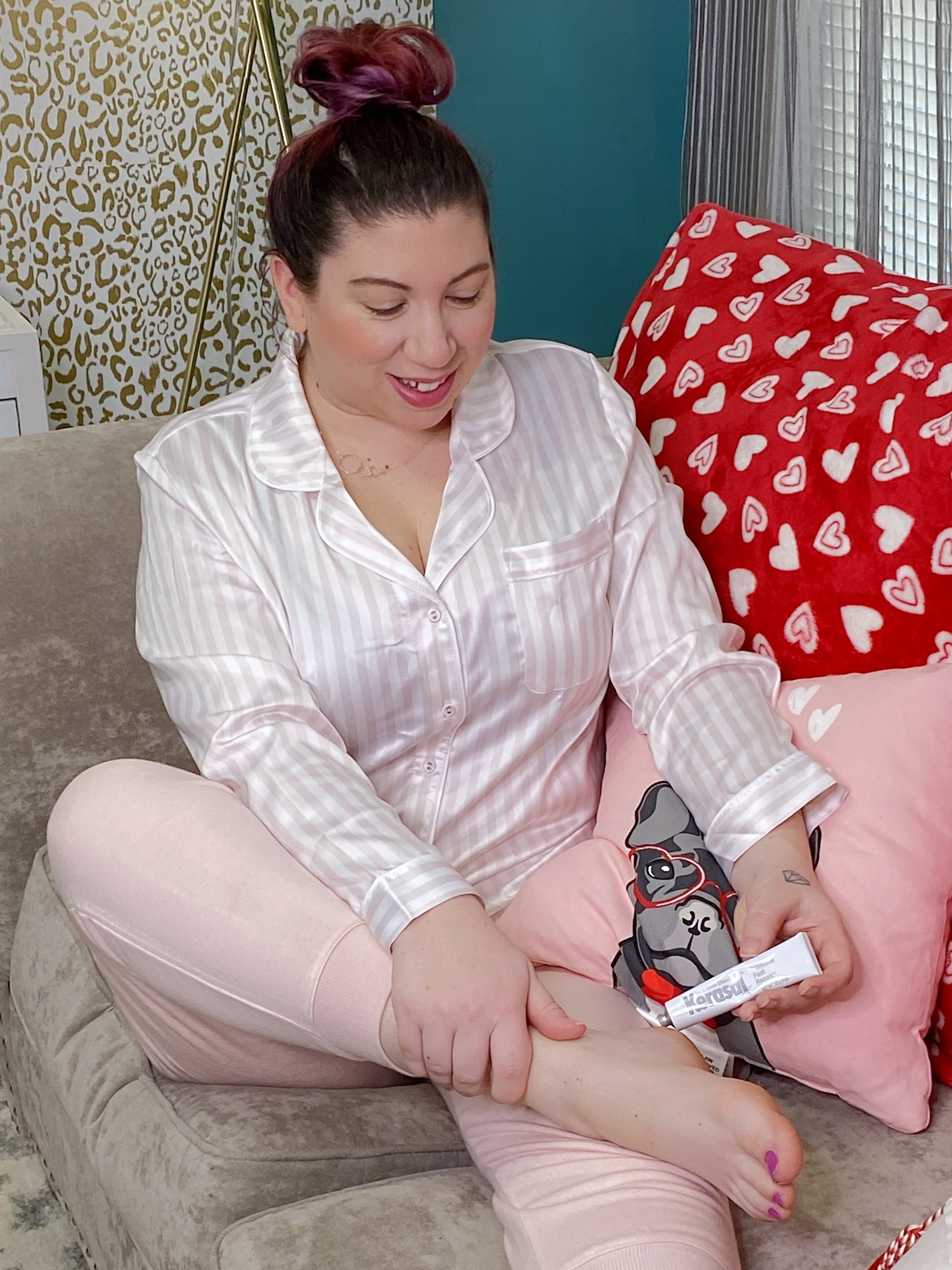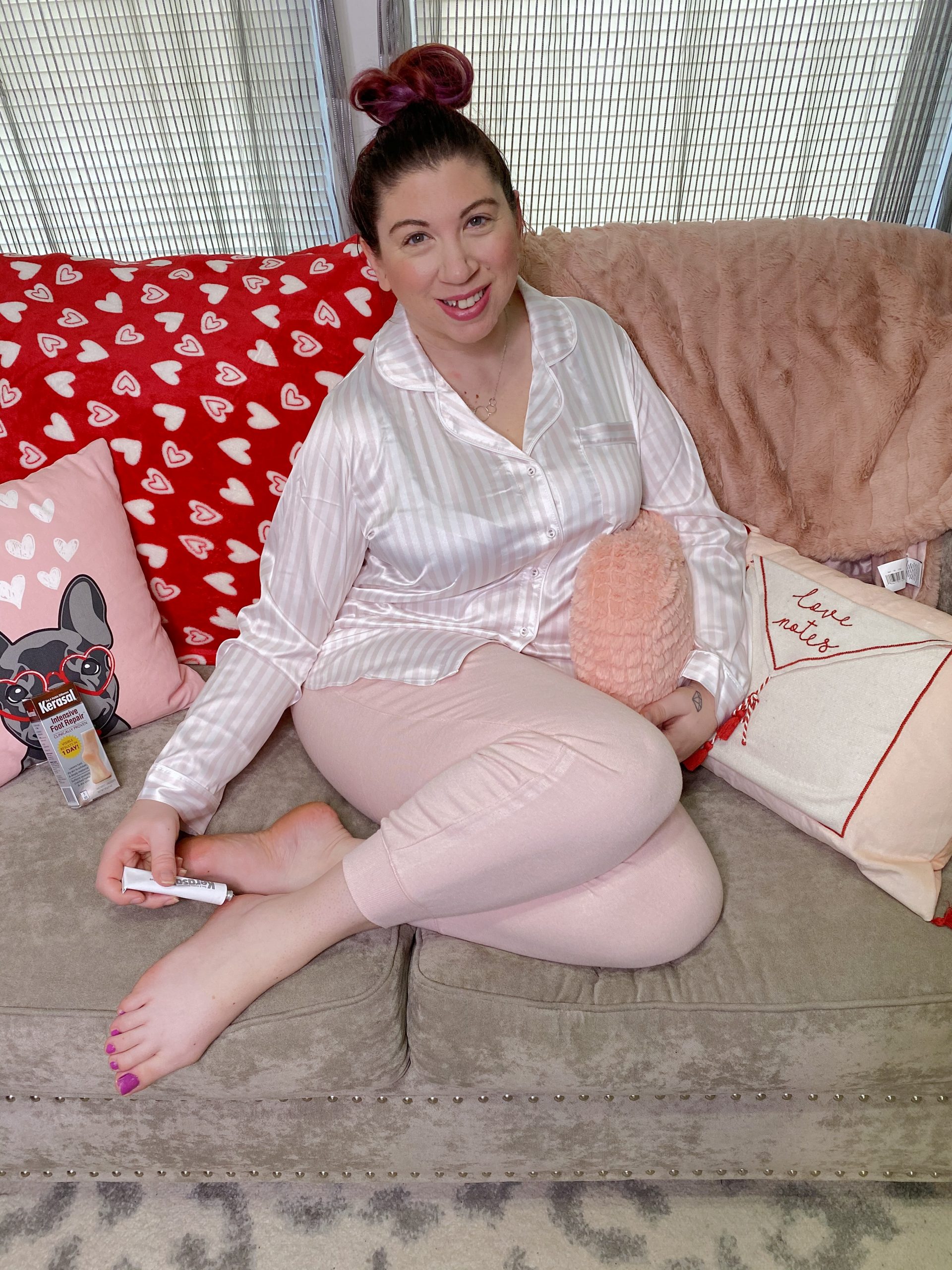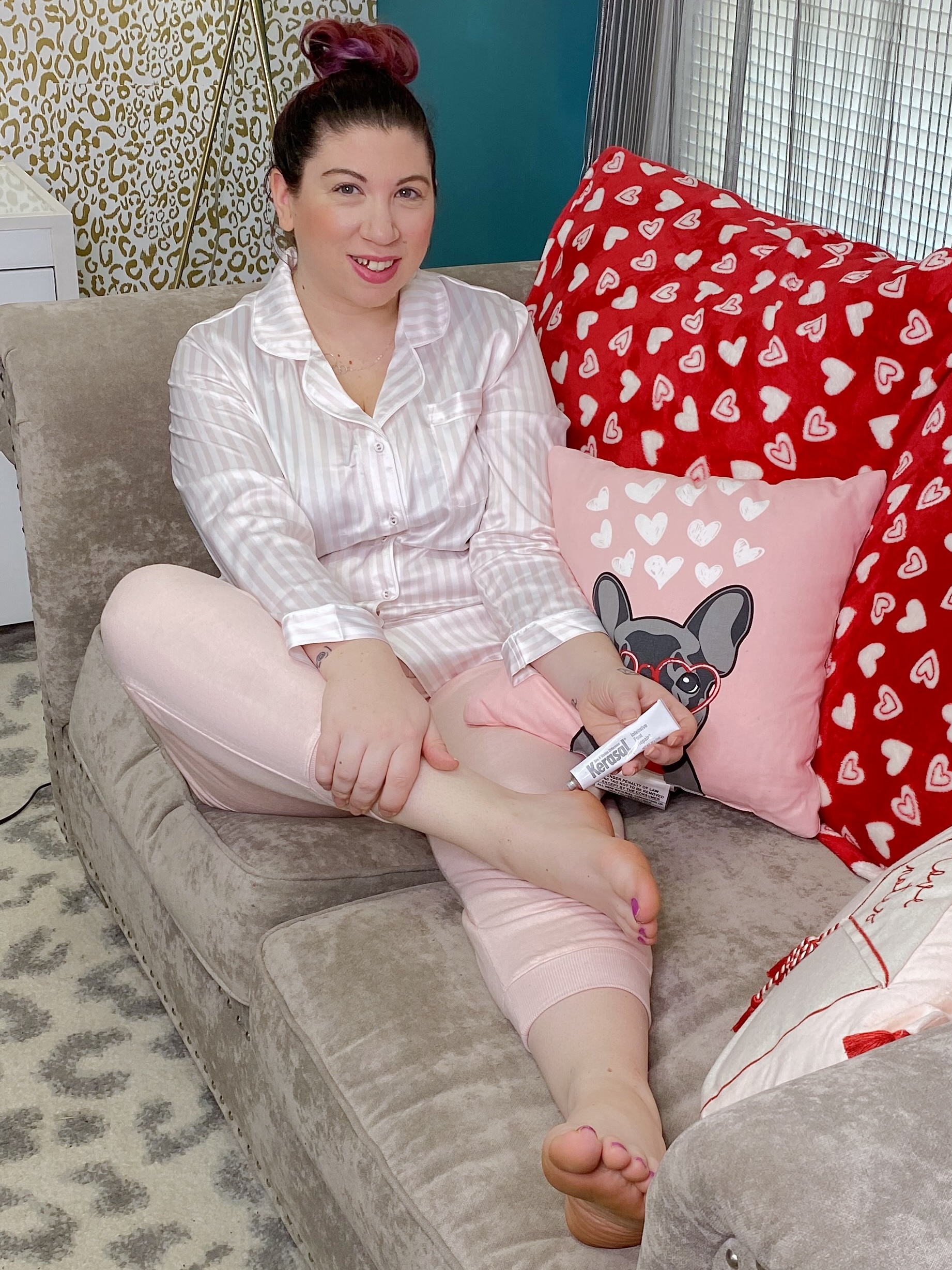 The Kerasal Intensive Foot Repair is an absolute MIRACLE IN A TUBE! It is hands down the best foot cream for dry cracked feet that I have ever found. Seriously. I couldn't believe my eyes at the difference it made in just a few hours. This exfoliating moisturizer hydrates and moisturizes dry feet while exfoliating away dead skin.  With just one application I saw an incredible difference (Check out that before and after at the end of this post!) They seriously were not kidding when they claim you see "Visible Results in 1 Day" (or overnight). 
Tip: For faster results, you can also put socks on after applying the product and leave on overnight.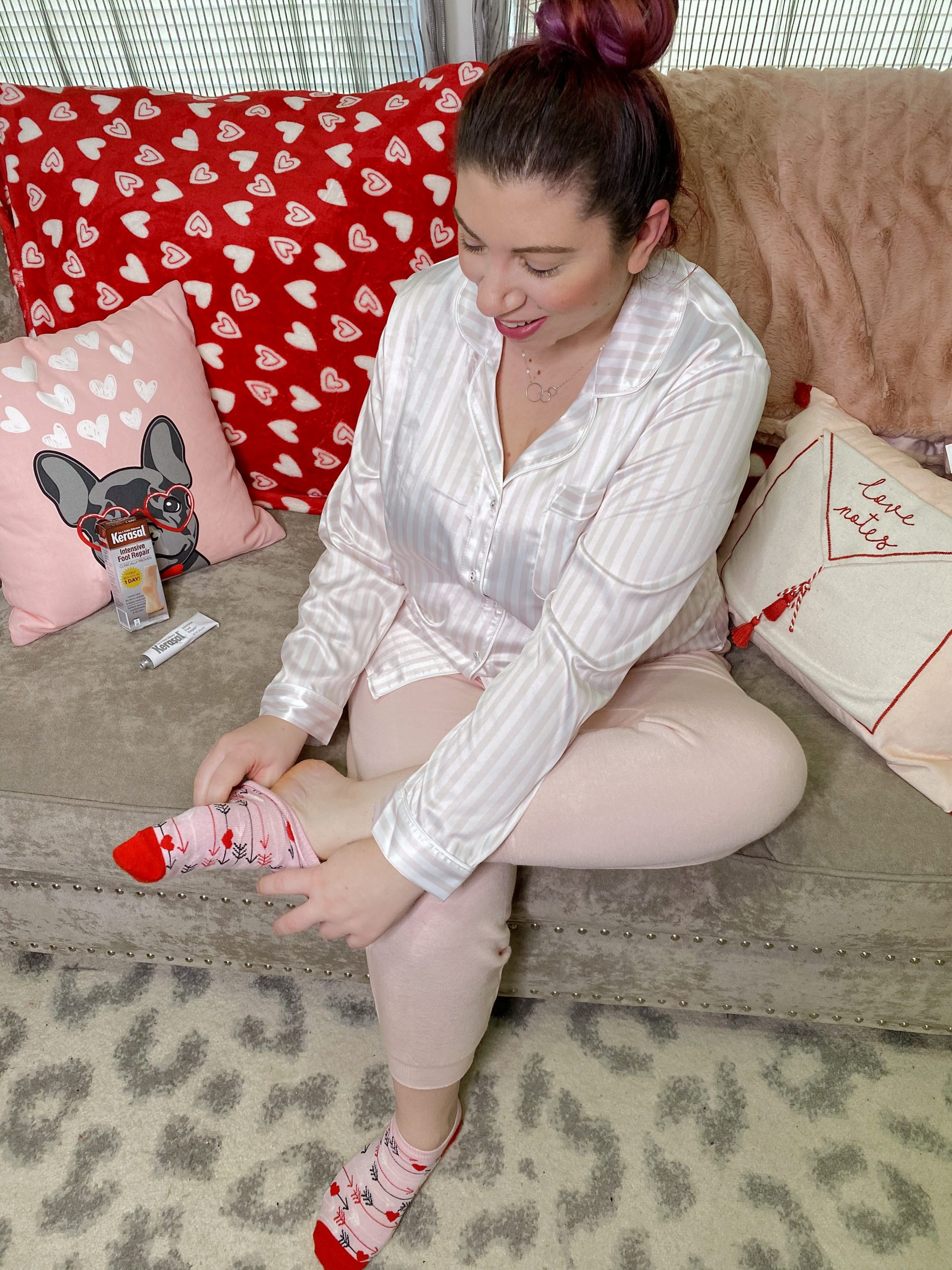 Are you ready to have your mind blown? These were my results in just a few HOURS. Yes that's right – HOURS. The difference is absolutely insane! Needless to say I will be applying this weekly! Dry, cracked feet BE GONE!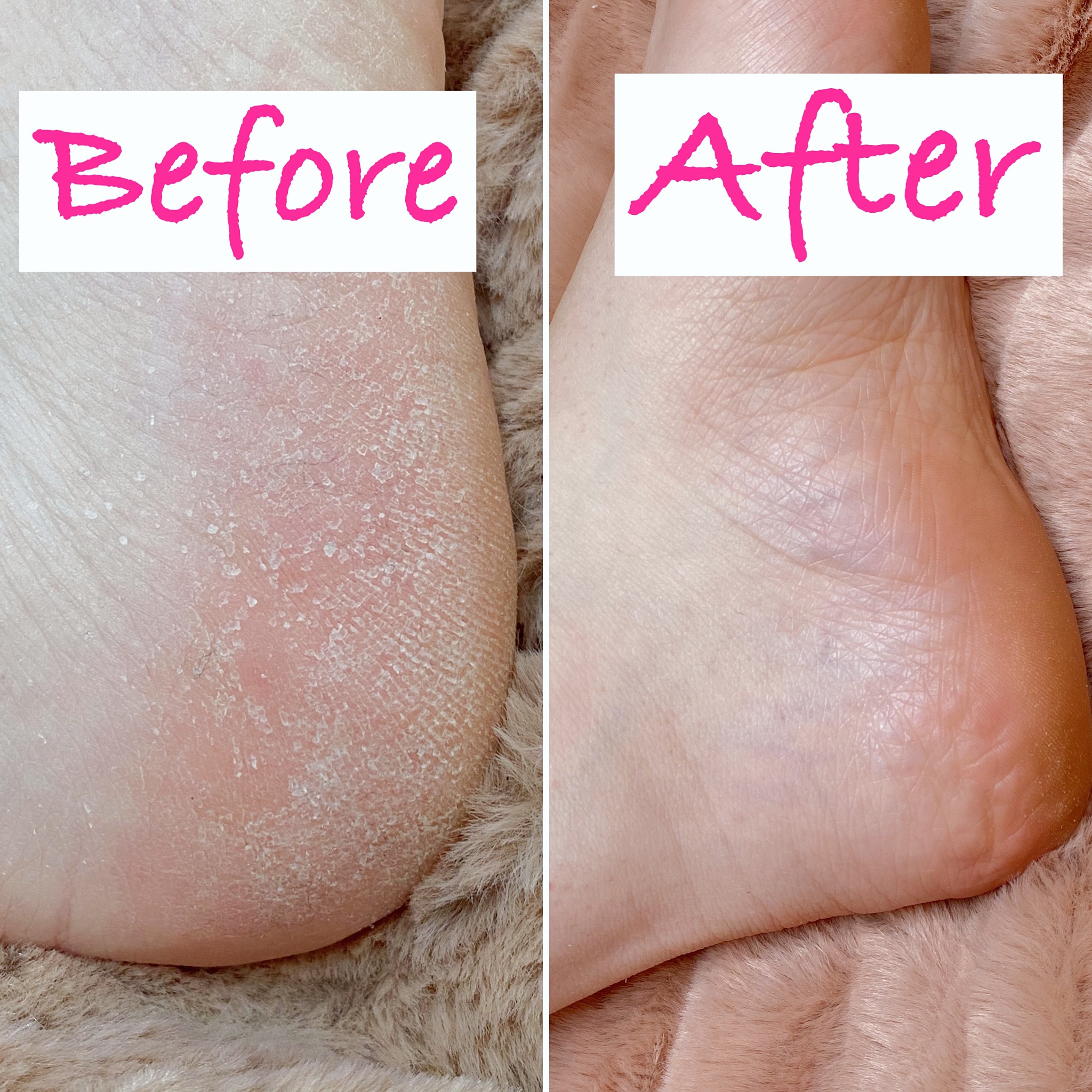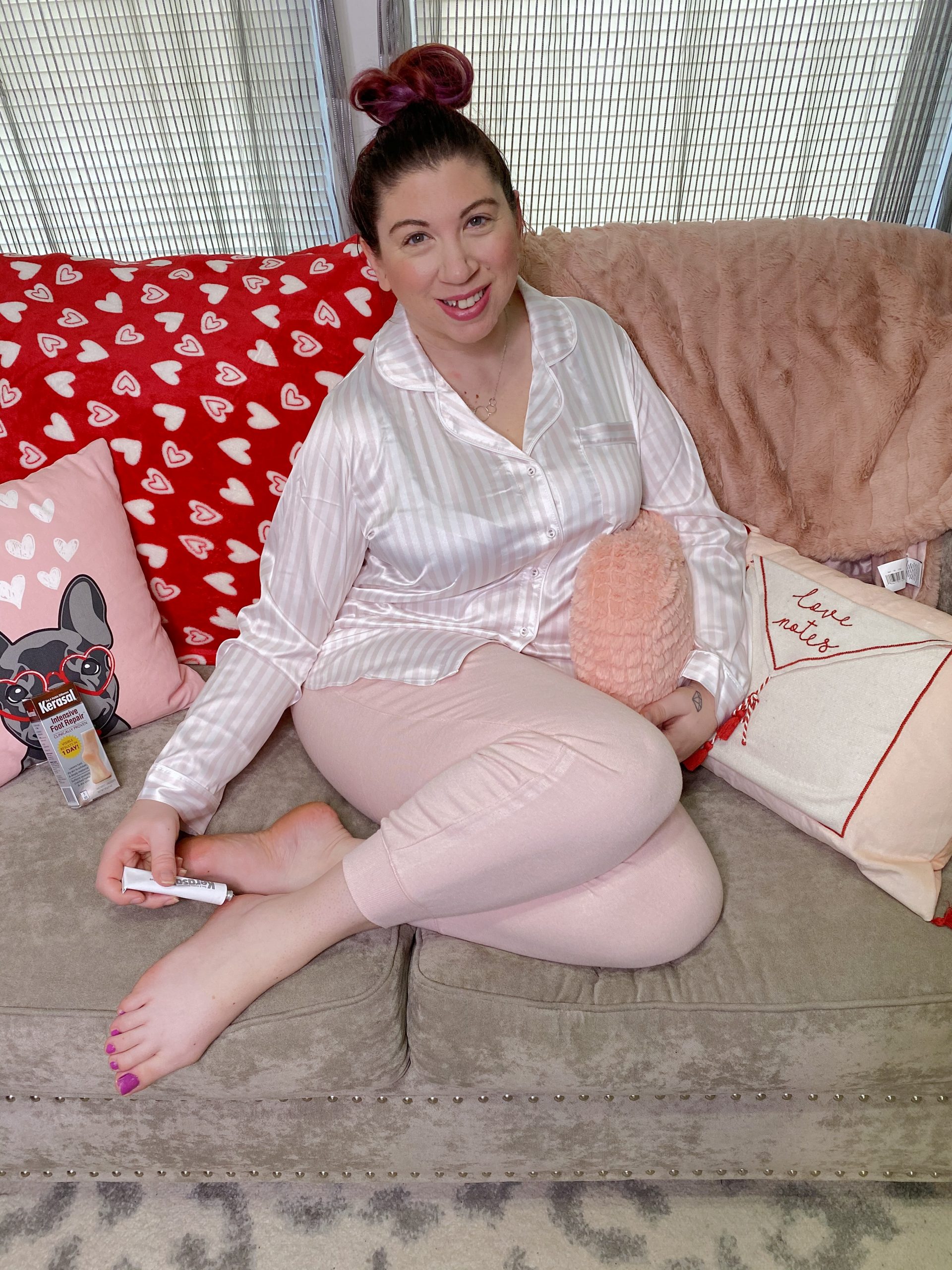 Kerasal Multi-Purpose Nail Repair – Buy on Amazon HERE
If you suffer from gel manicure damage – I'm right there with you! Not only that but because I paint them pretty frequently, they definitely show some discoloration. I recently started using the Kerasal Multi-Purpose Nail Repair (which btw is #1 Dr. Recommended) and am so excited to get my nails back on track. The Nail Repair penetrates the nail to restore healthy appearance with results in just a week's time.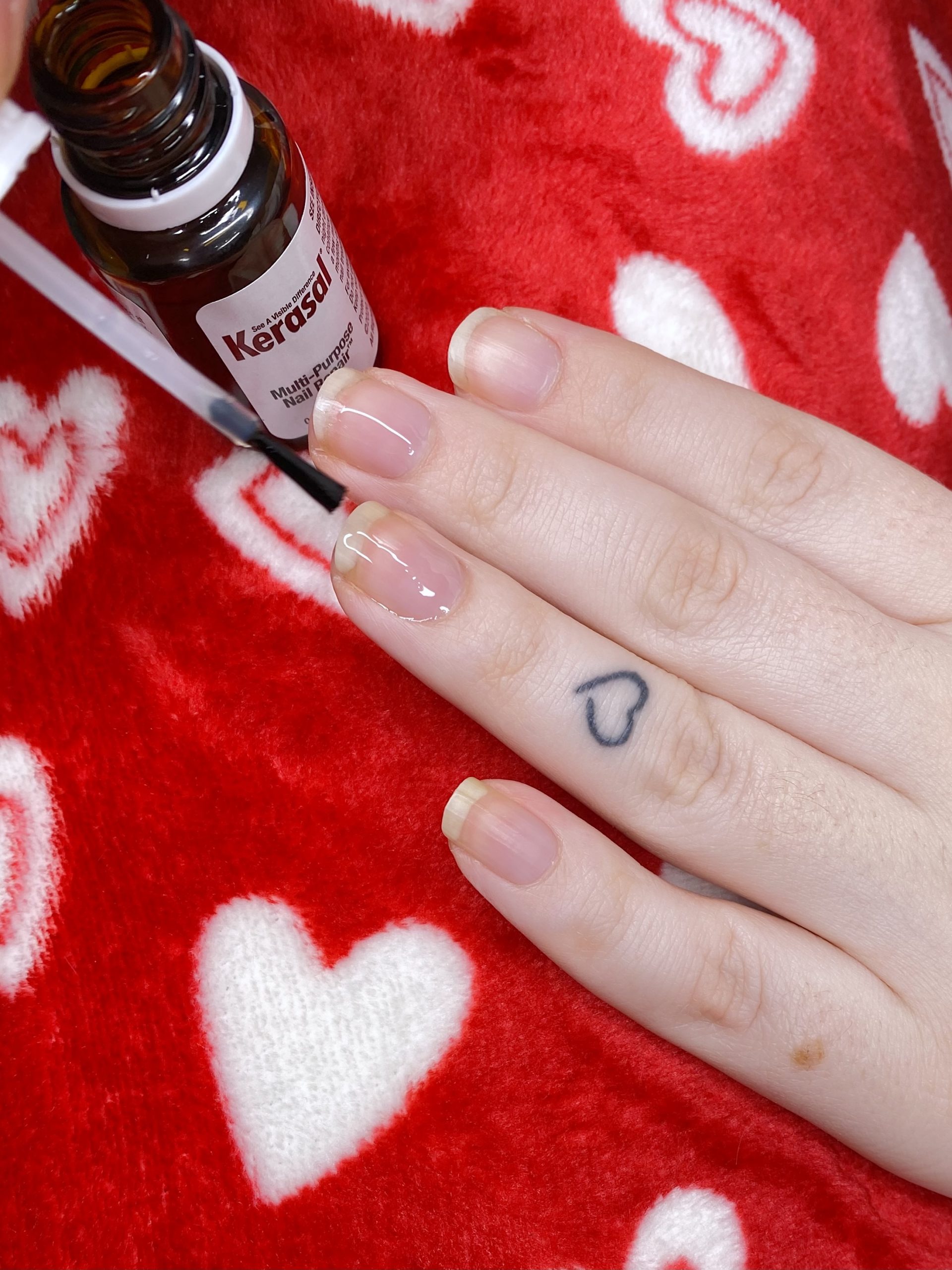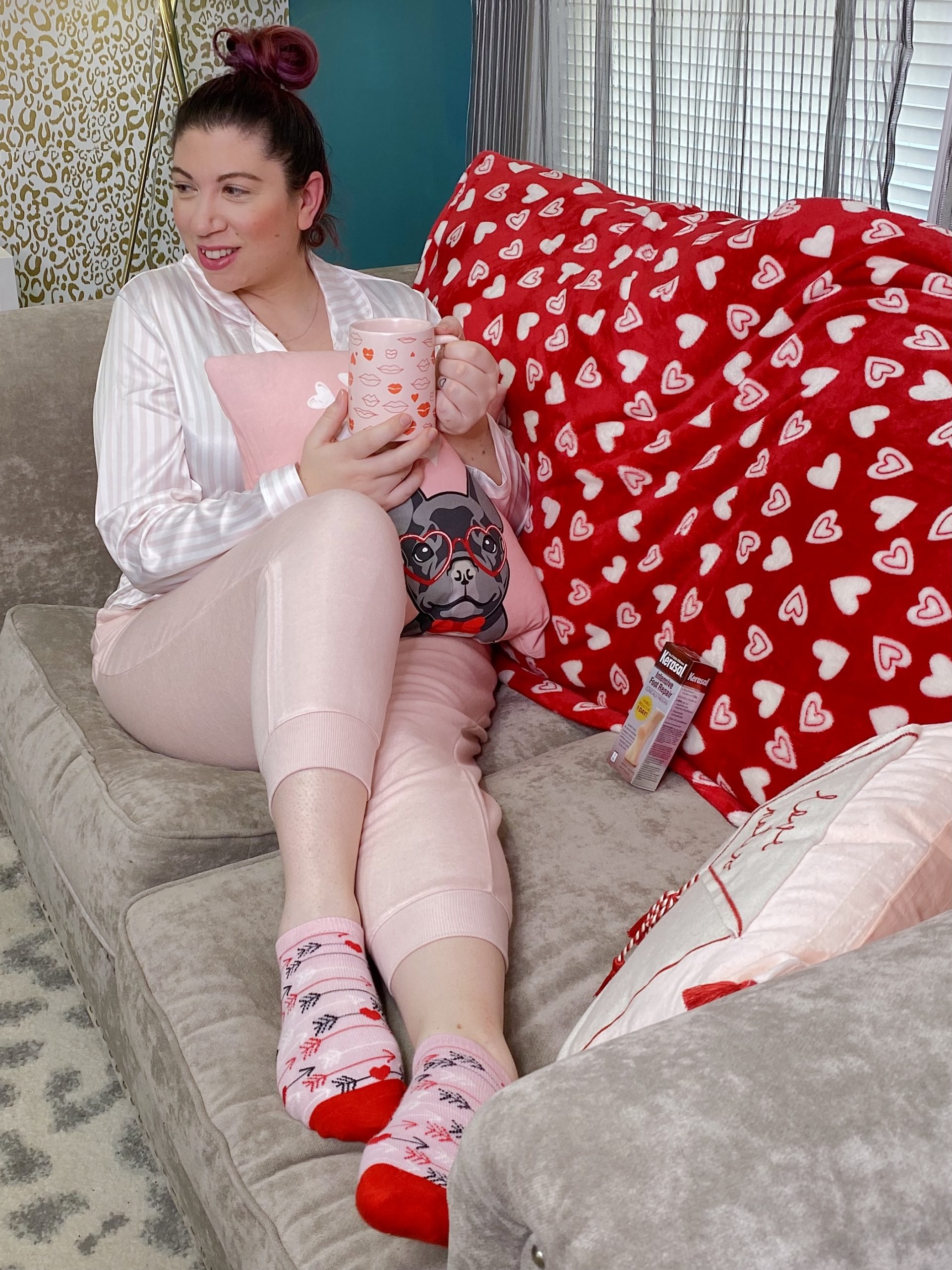 Sunday Spa days at home are my new favorite way to relax and unwind after a hectic week. If you need a little ME time, I highly recommend heading to Amazon and picking up these two secret beauty gems. You will be absolutely amazed at the difference!