Thank you to Walmart for sponsoring this post. All opinions are genuine and my own.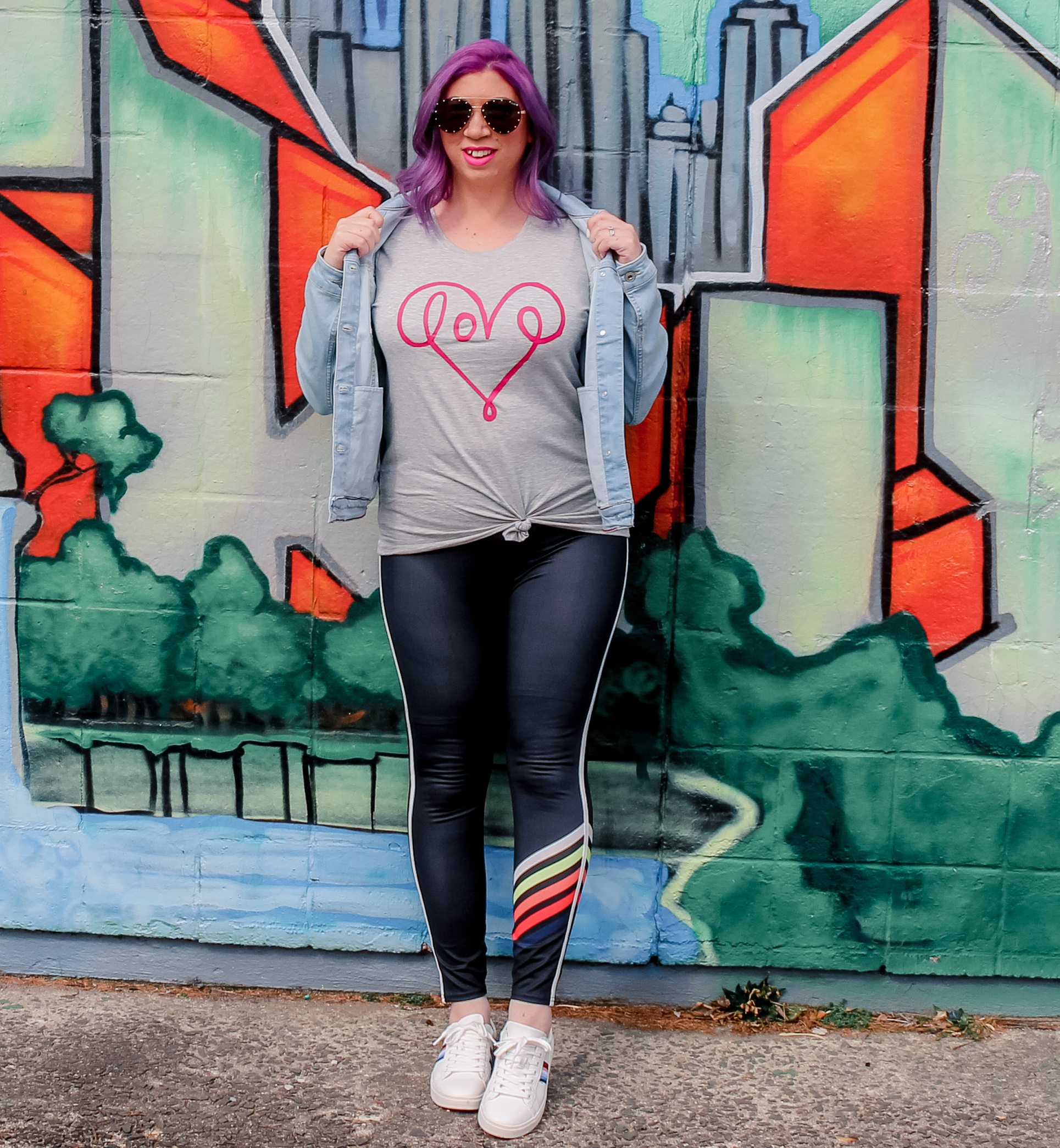 Jacket: Walmart // T-Shirt: Walmart // Leggings: Walmart // Sneakers: Walmart

Spring is *hopefully* right around the corner and there is nothing better than refreshing your wardrobe once the season changes. If I'm being totally honest, my wardrobe is 50% leggings, 25% sneakers and 25% graphic tees and an adorable jacket. Luckily, Ellen DeGeneres has the same mindset I do, so when her newest Spring collection launched at Walmart I basically purchased 80% of the pieces. Fun, colorful leggings for under $20? Sign me up, please! I've ever shopped the EV1 brand before (Also, it stands for 'everyone' – How cute and clever is that?) and this definitely will not be my last time. I was able to score some really great items that are sure to become staples in my Spring wardrobe. The best part is, you can mix & match and come up with a different outfit for every day of the week.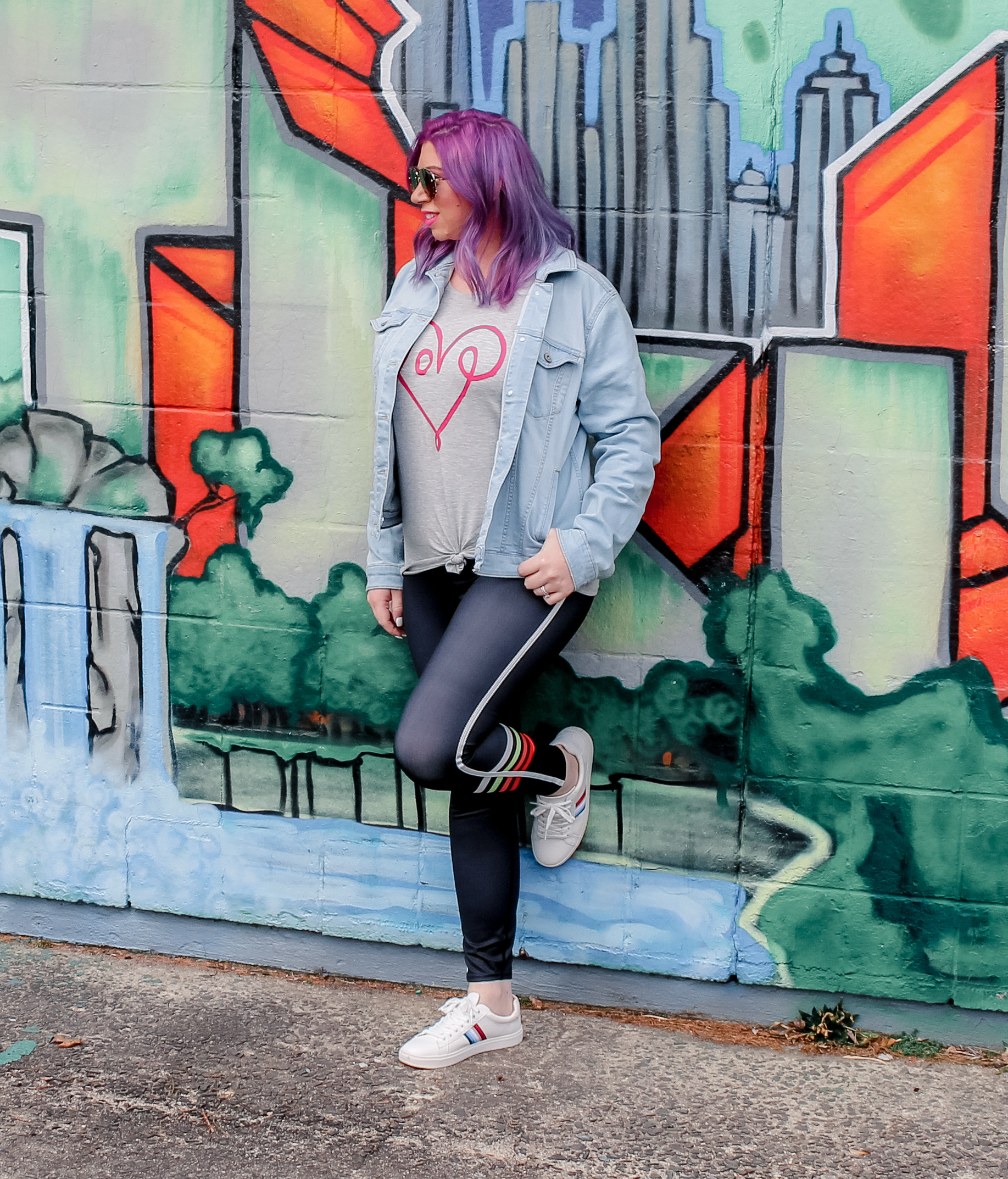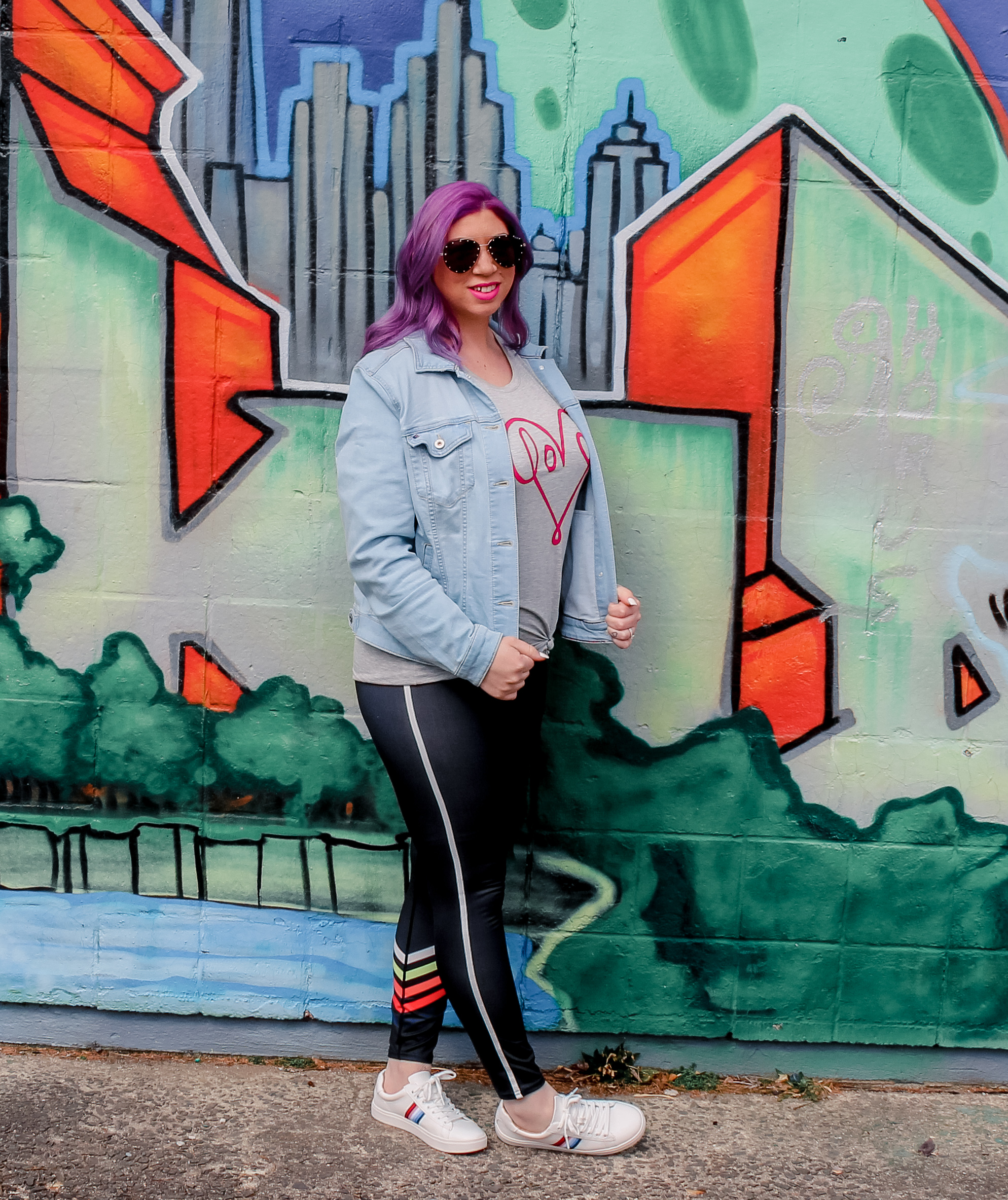 One of my absolute favorite pieces from the collection is the Love Flag Bleached Denim Jacket. I'm such a sucker for a denim jacket, especially when it has a fun graphic on the back. I bought mine in a large so I could pair it with either a tee or a sweatshirt and it fit perfectly. The material is extremely soft and pairs so well with the leggings. It's also under $30 so a win-win in my book.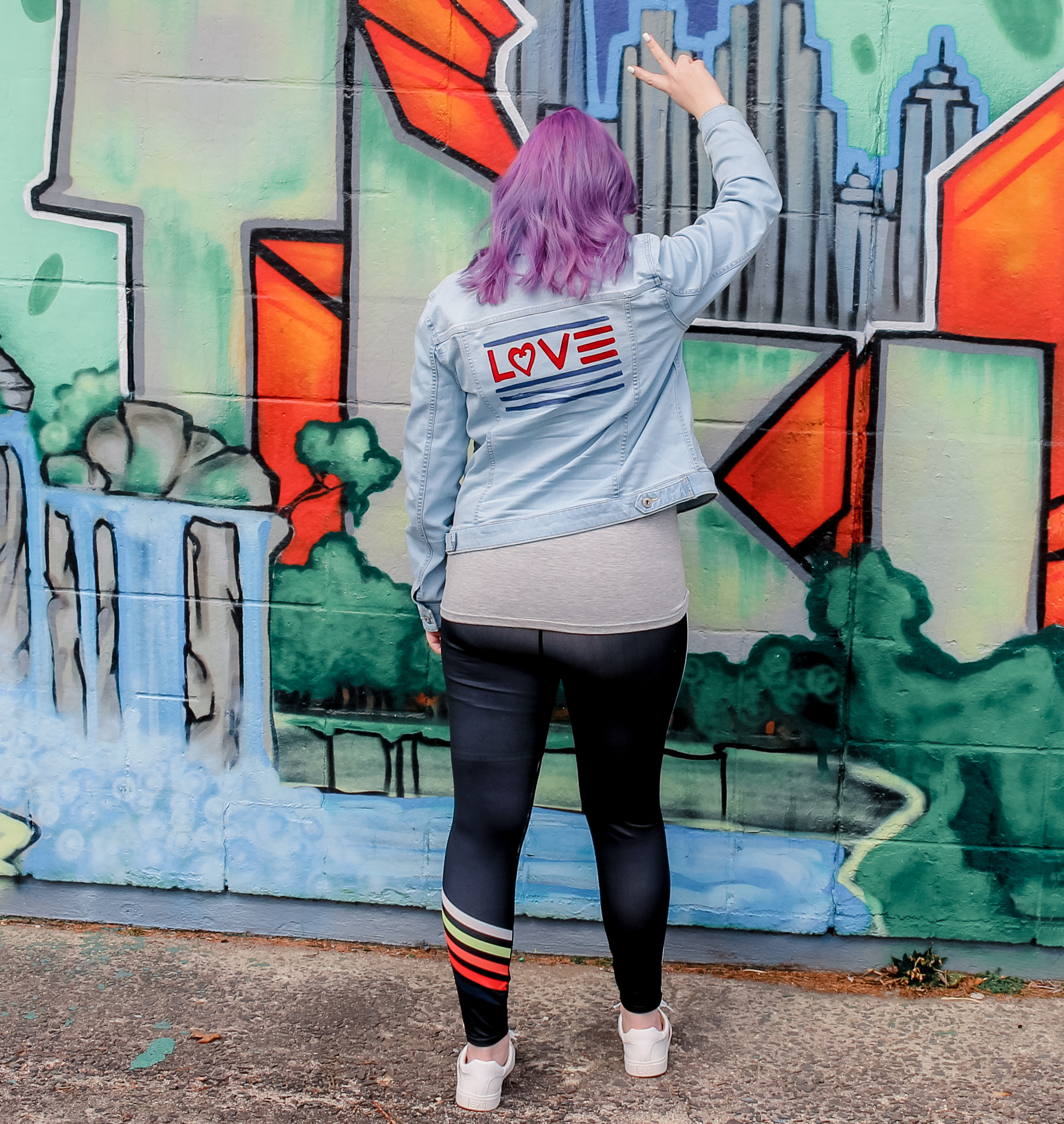 Check out more fun jackets here:

Are you ready to add some color to your life? I am LIVING for the EV1 leggings! I bought them in both black and blue and am absolutely going to be grabbing the camo pair. I love the fun colorful side stripes and the fact that they are high waisted. And can we talk about these sneakers? L-O-V-E! I recommend ordering a half size down in them. I am usually an 8.5 but opted to go with the 8 based on reviews and glad I did.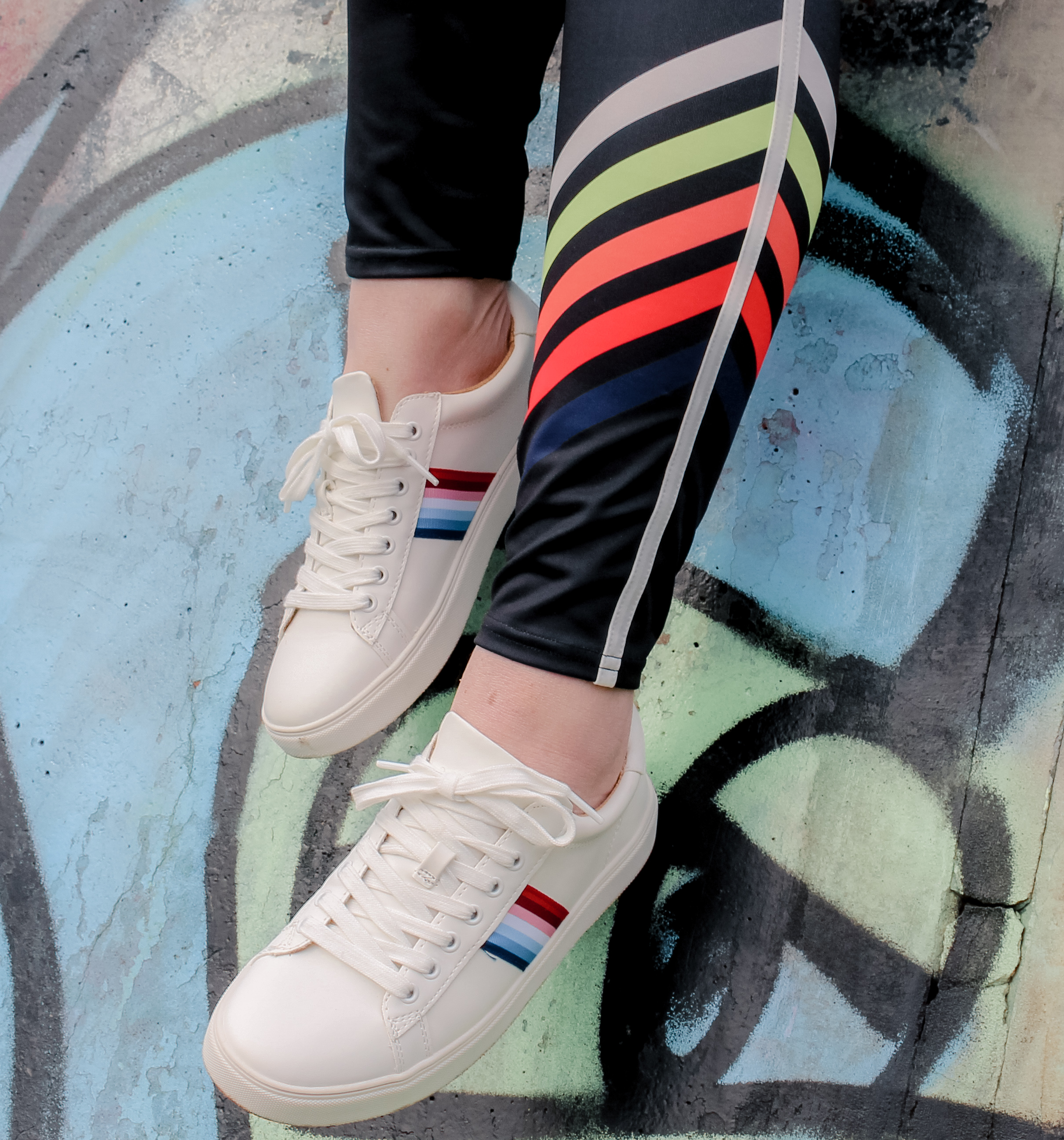 Graphic sweatshirts are everything! (At least in my world they are) Pair them with your denim jacket, a pair of jeans and a fun tote to add the perfect pop of color to any outfit while you're out running errands or grabbing coffee with a friend. Love the positive and uplifting message they both have!
Dreamer. Thinker. Doer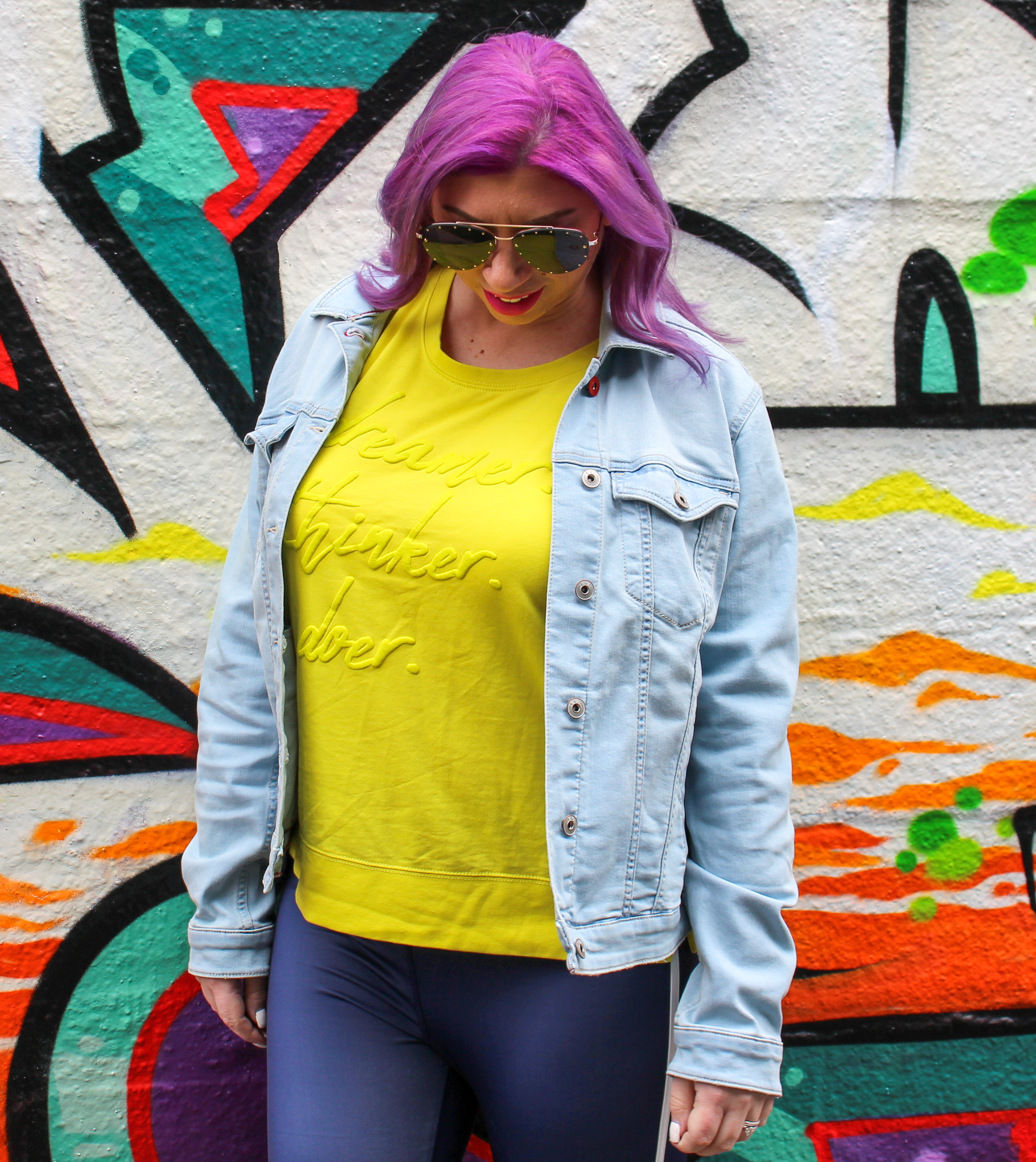 Making History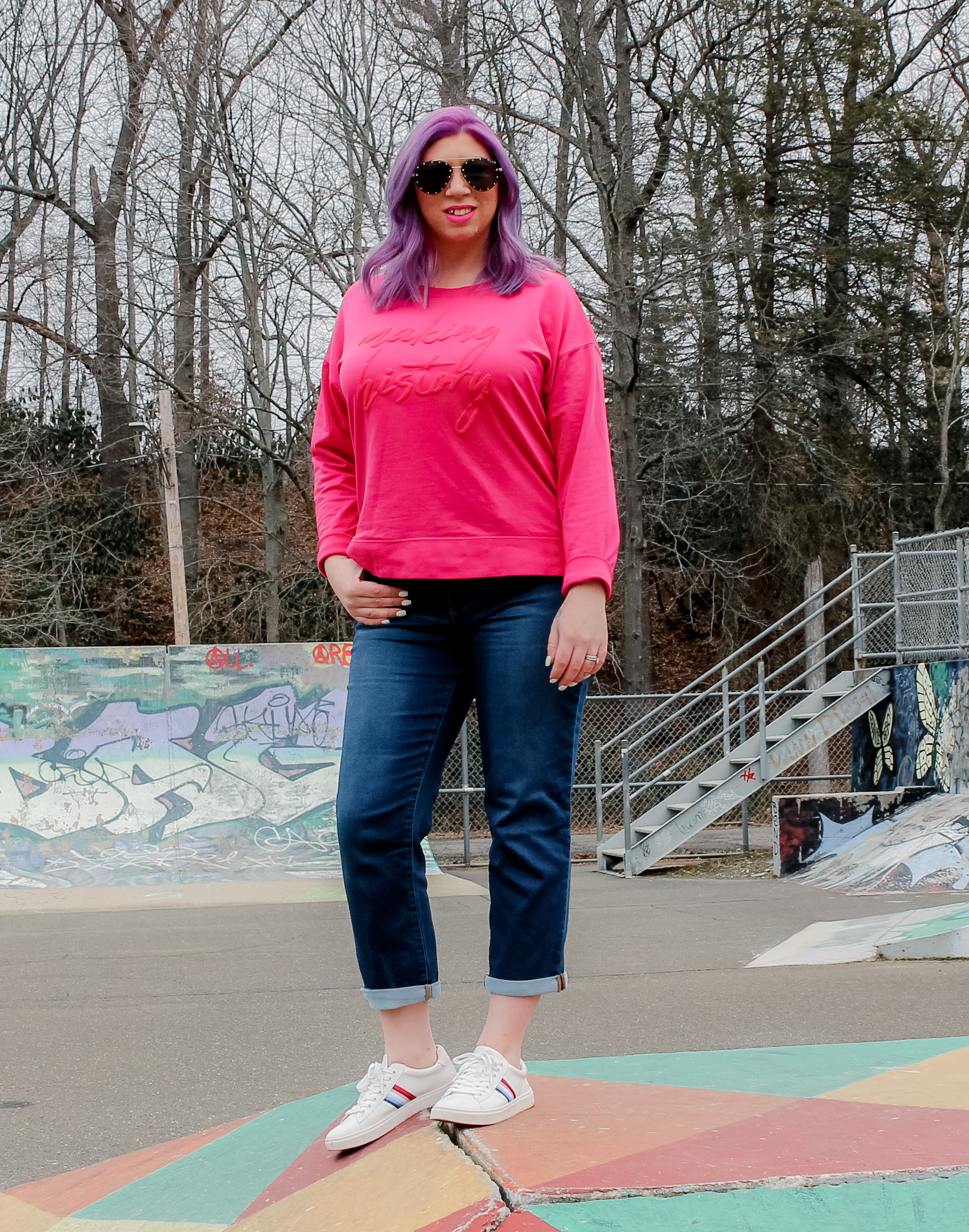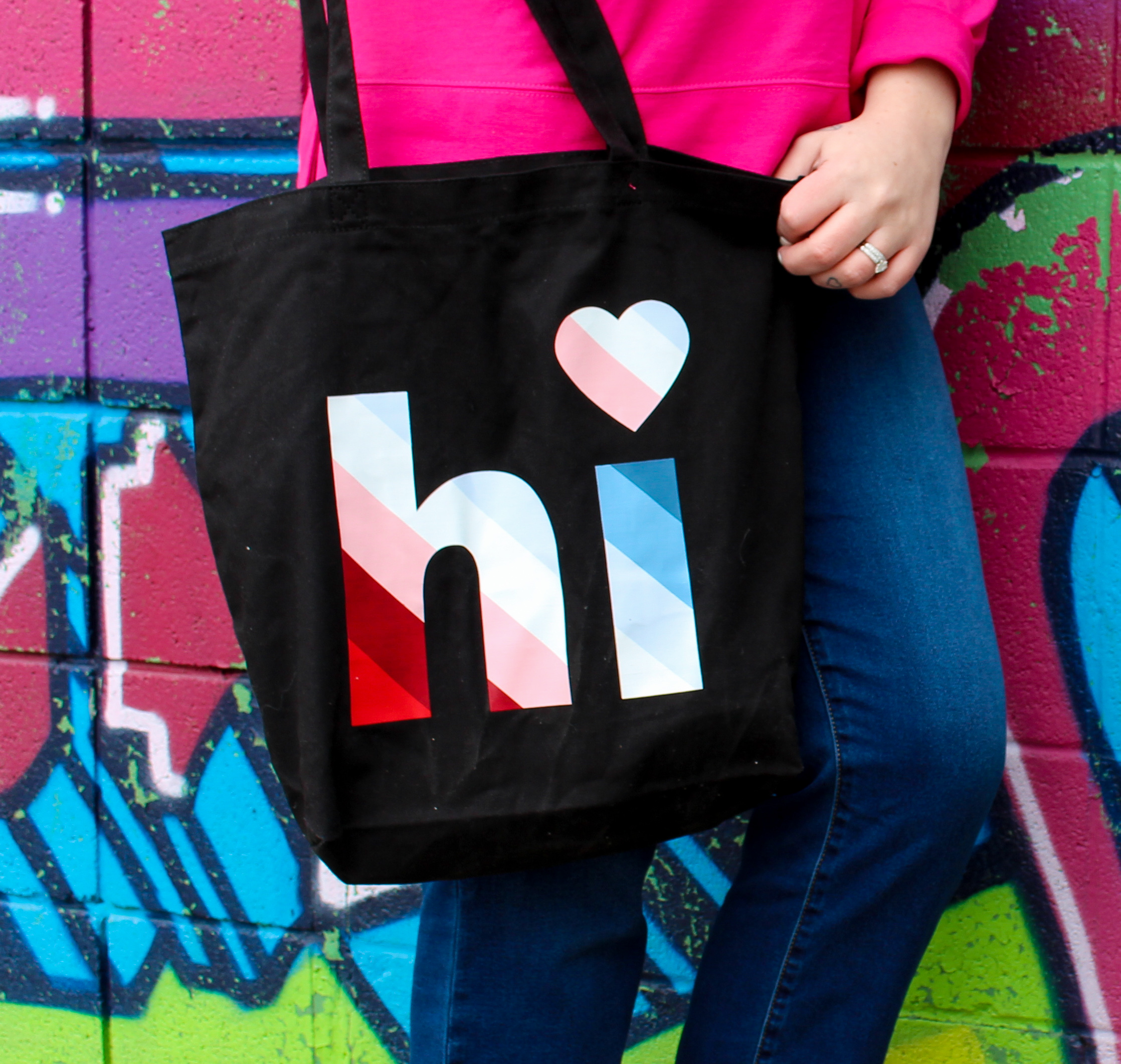 I am SO impressed with every single item from the EV1 line. Their pieces are super cute and totally on the trend with the season!
Here are a few other pieces I have my eye on:

Shop ALL the items I talked about here: