This post is sponsored by Bioré, but the content and opinions expressed here are my own.
Blackheads & Breakouts? Thank u, NEXT! There is NO time for that in my world! I had the opportunity to try out the new Bioré Witch Hazel line which includes Ultra Deep Cleansing Pore Strips and a Pore Clarifying Toner and I am totally hooked. Their pore strips are ones I use on a regular basis so I was super excited to see and test out the new addition to the line which includes witch hazel. For just under $9 at Walmart, (or you can get them in a pack of 3 for $24) these extra strength pore strips are no hocus pocus! Because they work like a super-magnet, they lift out even the most stubborn blackheads and deep down dirt & oil that can lead to complexion problems. (And NO ONE wants complexion problems!)
So why Witch Hazel? This key ingredient is known to tighten pores & for its astringent properties. Not only do these strips deep clean, remove blackheads, & refine pores, but they also help prevent future breakouts. Plus, who doesn't get that satisfying feeling when you take a look at the used strip and see all the gunk that they pulled out?!
I've been super into toners lately, and the Bioré Pore Clarifying Toner is an absolute must-have in my book. For LESS than $7 (also at Walmart) this lightweight toner with witch hazel helps restore skin's balance as it deep cleans and removes residue a cleanser might have missed. I love that witch hazel is such a multi-purpose remedy and because it's a natural ingredient, it is known to tighten pores, purify, refresh and help heal skin. Bye Bye wicked skin issues! Not today!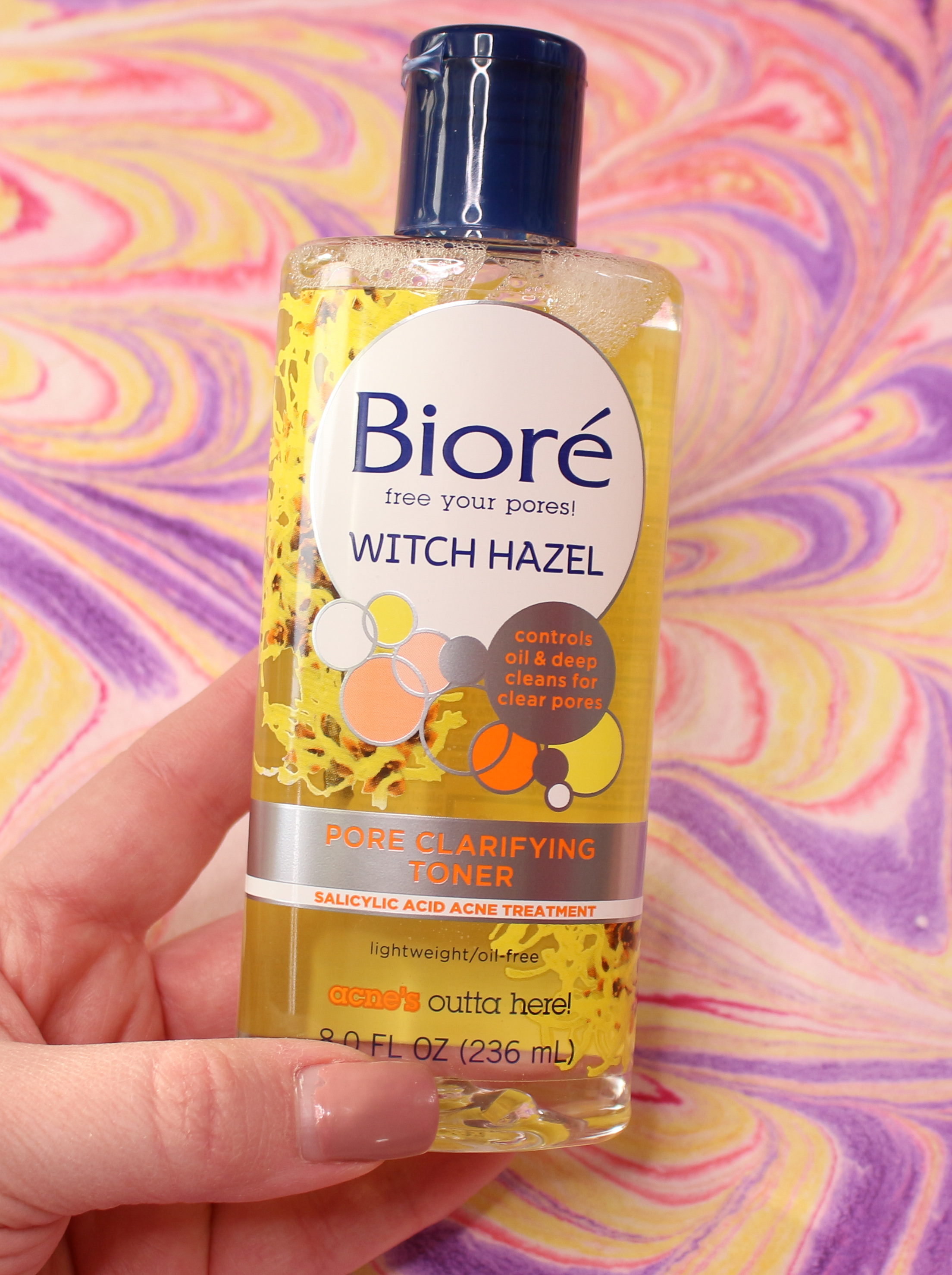 All I know is my pores are saying thank, u YES to me right now! You can purchase both of these Bioré products at walmart.com right NOW!