*This post is in partnership with PMD Beauty. All opinions are my own*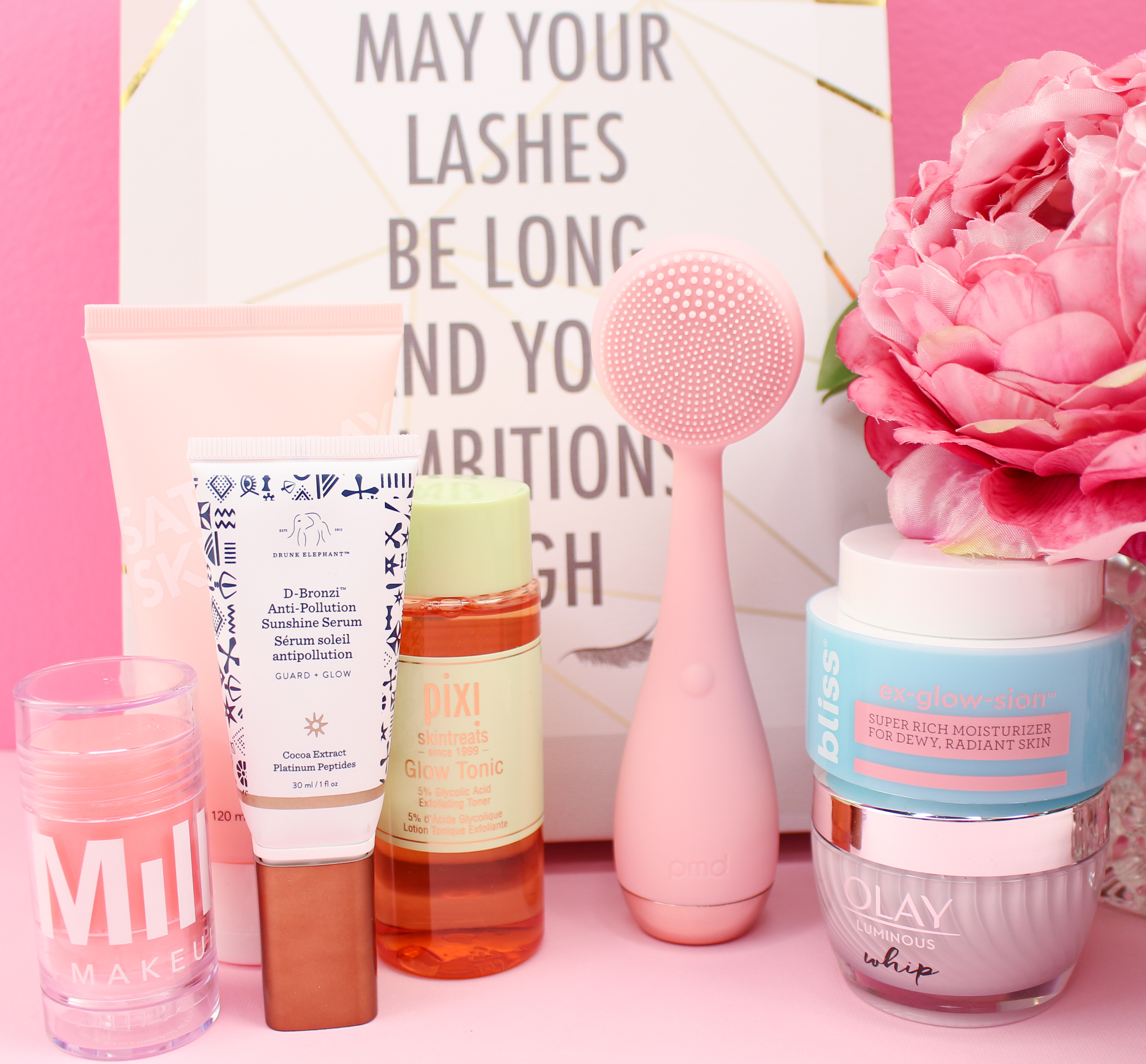 Have you ever had skin care products basically change your life? The products I'm going to be talking about today did just that for me. As you probably know, I try out a LOT of skin care. Some works, some doesn't but then there are some that blow your mind and you never want to take them out of your morning or nightly rotation. The following 7 products are ones I absolutely cannot live without and have been doing wonders for my skin.
PMD Clean– Welcome the newest addition to the PMD family! PMD Clean is a smart facial cleansing device that uses SonicGlow Technology to deeply break down and remove the skin's impurities by breaking down dirt and debris from deep within the pores using 7,000 vibrations per minute (!!!) I have tried some cleansing devices in the past, but having to constantly replace brush heads can get pricey.  With the PMD Clean, you don't have to worry about that! It NEVER needs replacing! NO cords and only requires 1 AA battery (They provide the first one for you and the battery life lasts around 3-4 months depending on how often you use it) The PMD Clean is made of ultra-hygienic silicone, which means it's antibacterial, waterproof, hypoallergenic, and odor-resistant. I love that it's also freestanding, which means I can place it right on my bathroom counter or shower and easily grab for it when I need it.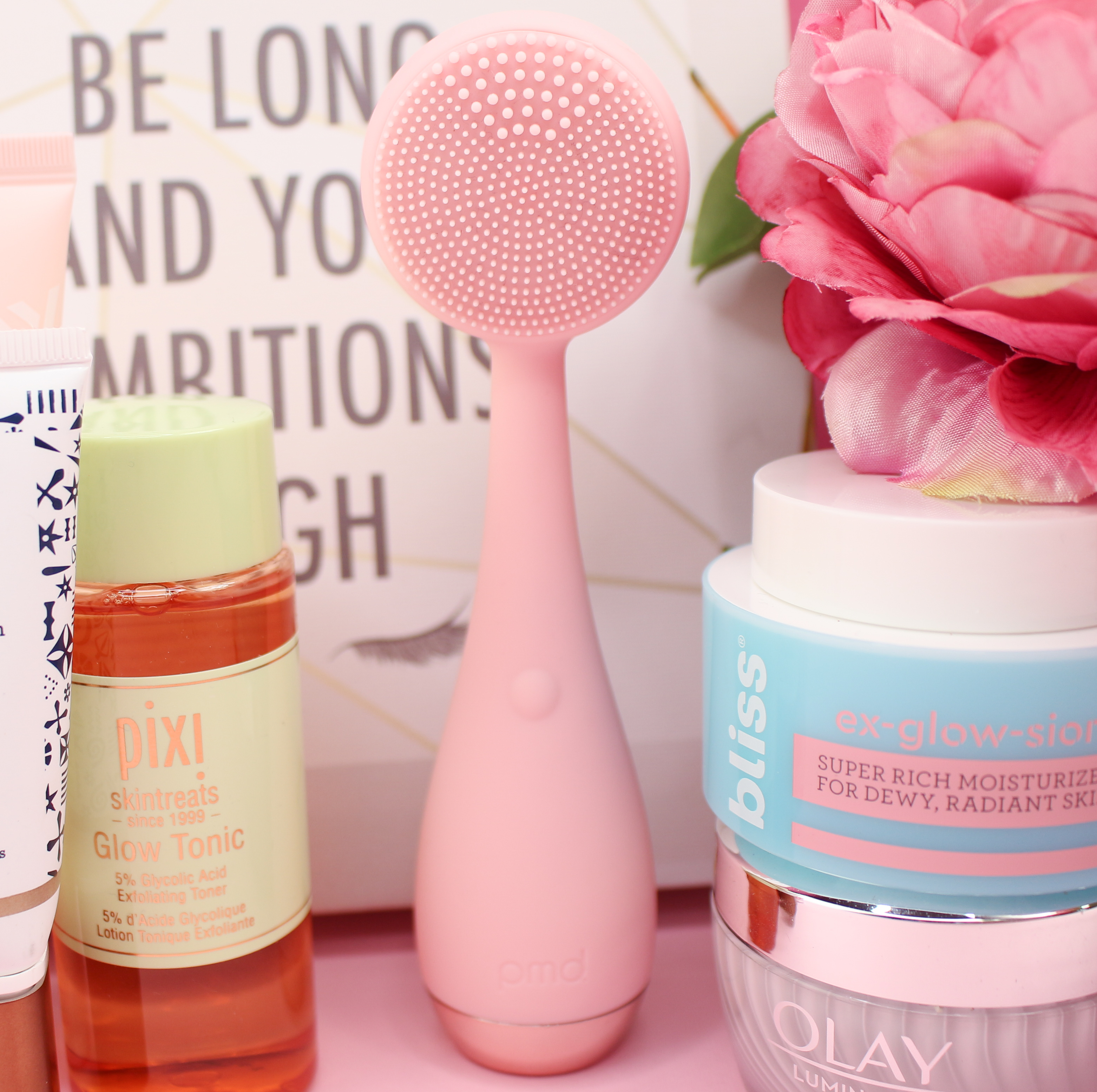 PMD Clean has four customizable modes and works with ALL cleansers from gel, foam, oil, cream based, etc. If I'm looking for a deep cleanse and to remove any makeup or dirt, I will stick to modes 1 and 2. Modes 3 & 4 are perfect for using the reverse side of the PMD Clean. It has wavelike structures that work in tandem with serums, oils, or moisturizers to massage them in more deeply. This is probably my favorite part of the entire device. My skin feels so incredibly soft and clean once I'm through cleansing. It's honestly like I just came back from having an expensive facial. Your serums will also absorb deeper into the skin and become more effective in your skincare routine giving you that youthful and glowing appearance we all strive to have in our skin.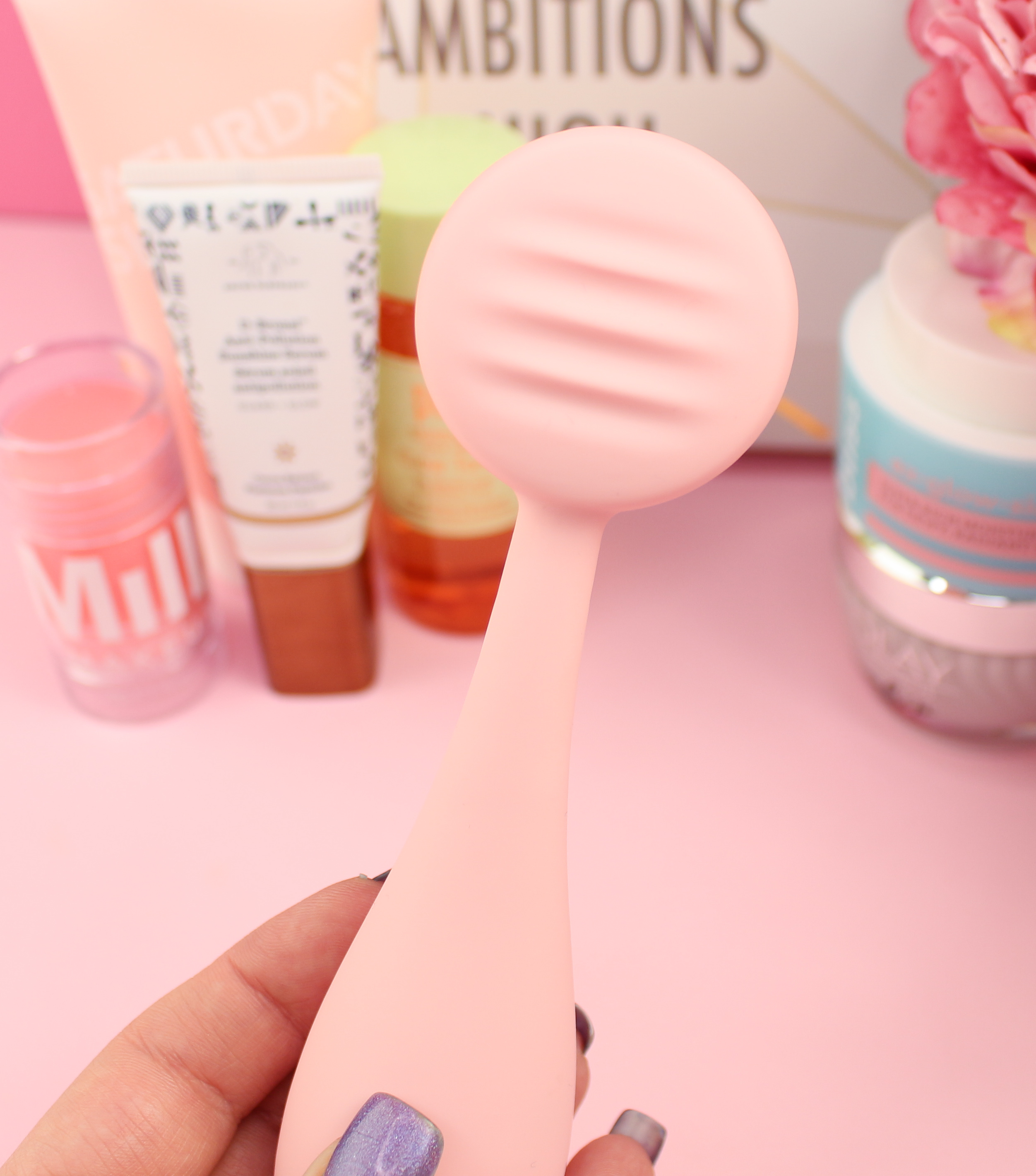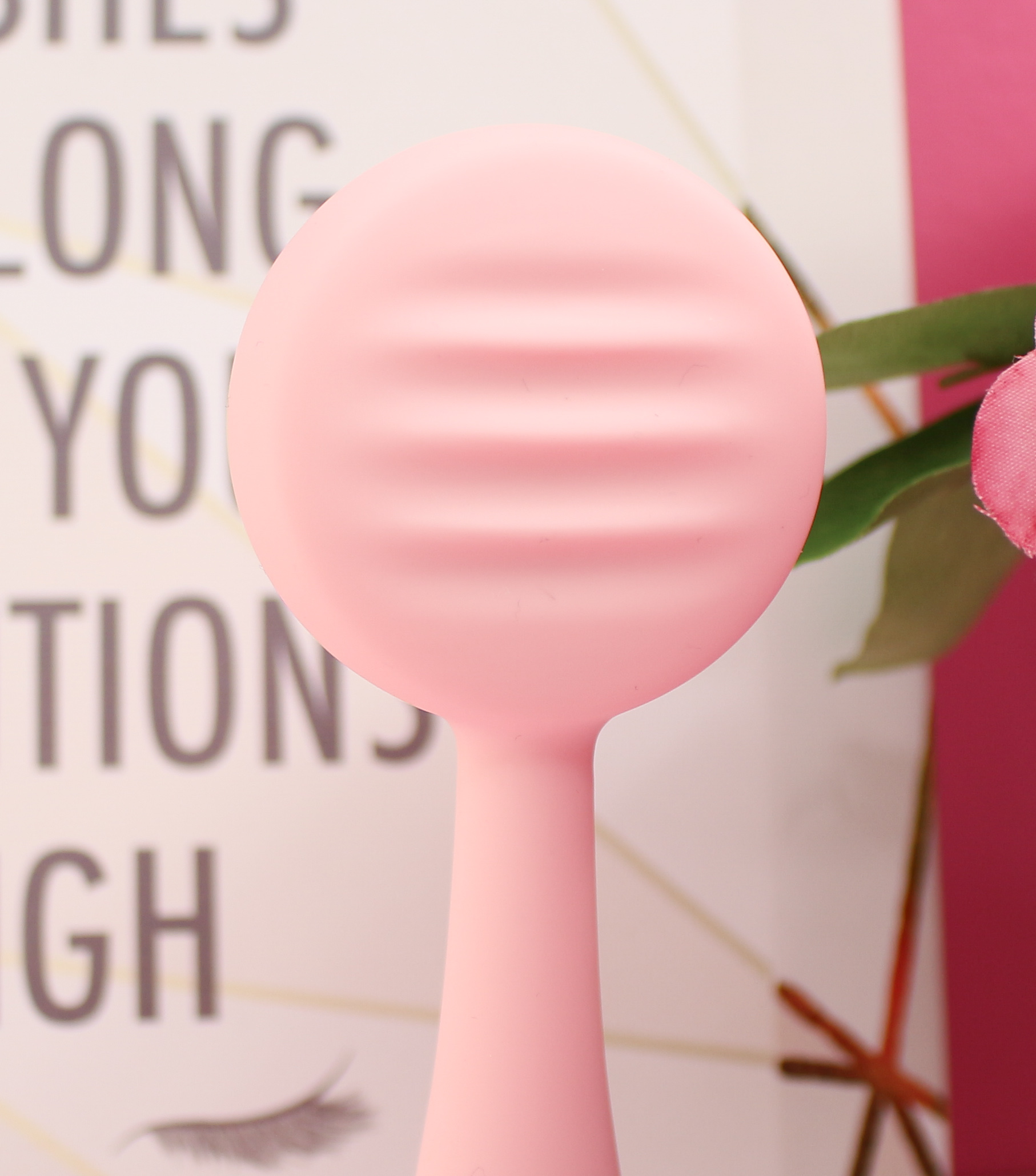 I brought the PMD Clean with me to Vegas last week and I was SO happy I did so. Between the dry air and the fact that I had a full face of makeup on for the 7 days we were there, it was a lifesaver. At the end of a very long day, my face felt clean, soft and refreshed.  I have noticed a huge difference in my skin since using the PMD Clean device. My skin looks considerably brighter, smoother and any texture I may had had, it is definitely gone. If you're looking for a new device to add into your skincare routine, my vote goes to PMD Clean. You can purchase yours here for $99 and choose from a selection of 5 different colors. (Ps. – It also works great for men too!)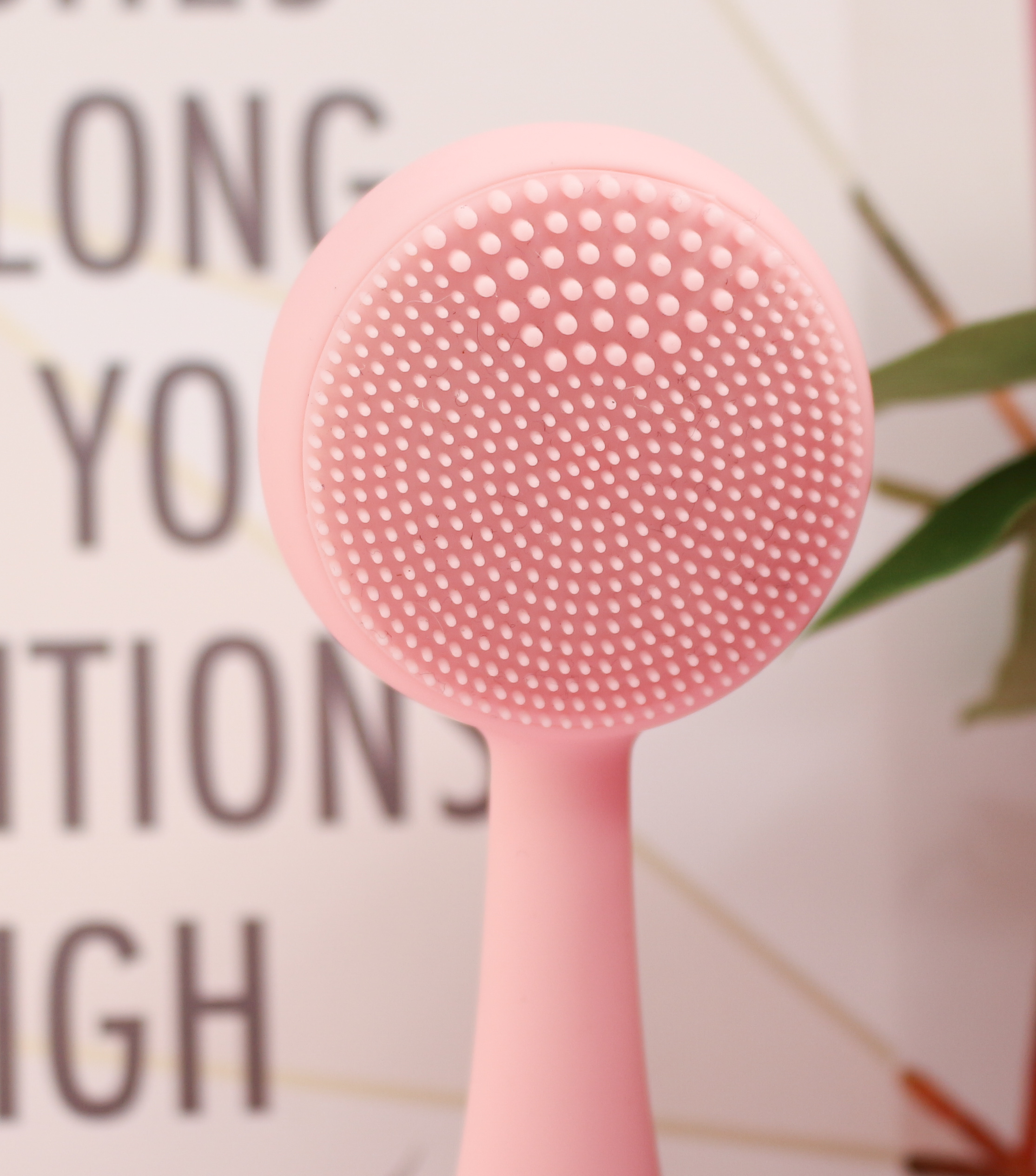 Now that we have talked devices – let's talk product!
Saturday Skin Rise + Shine Gentle Cleanser: I was honestly so surprised at how much I enjoyed this cleanser! I have been going hardcore with my IT Cosmetics and this has completely replaced it. It's very gentle on my skin and works so great with the PMD Clean.  The scent is super subtle and makes my skin look healthy without stripping it.
Pixi Glow Tonic: Hands down the best exfoliator ever! I have been an avid user of Glow Tonic for YEARS and I can't stop, won't stop. It keeps breakouts from happening, my skin is glowing and my pores have been shrinking. You need this in your life – plus you can grab it from Target!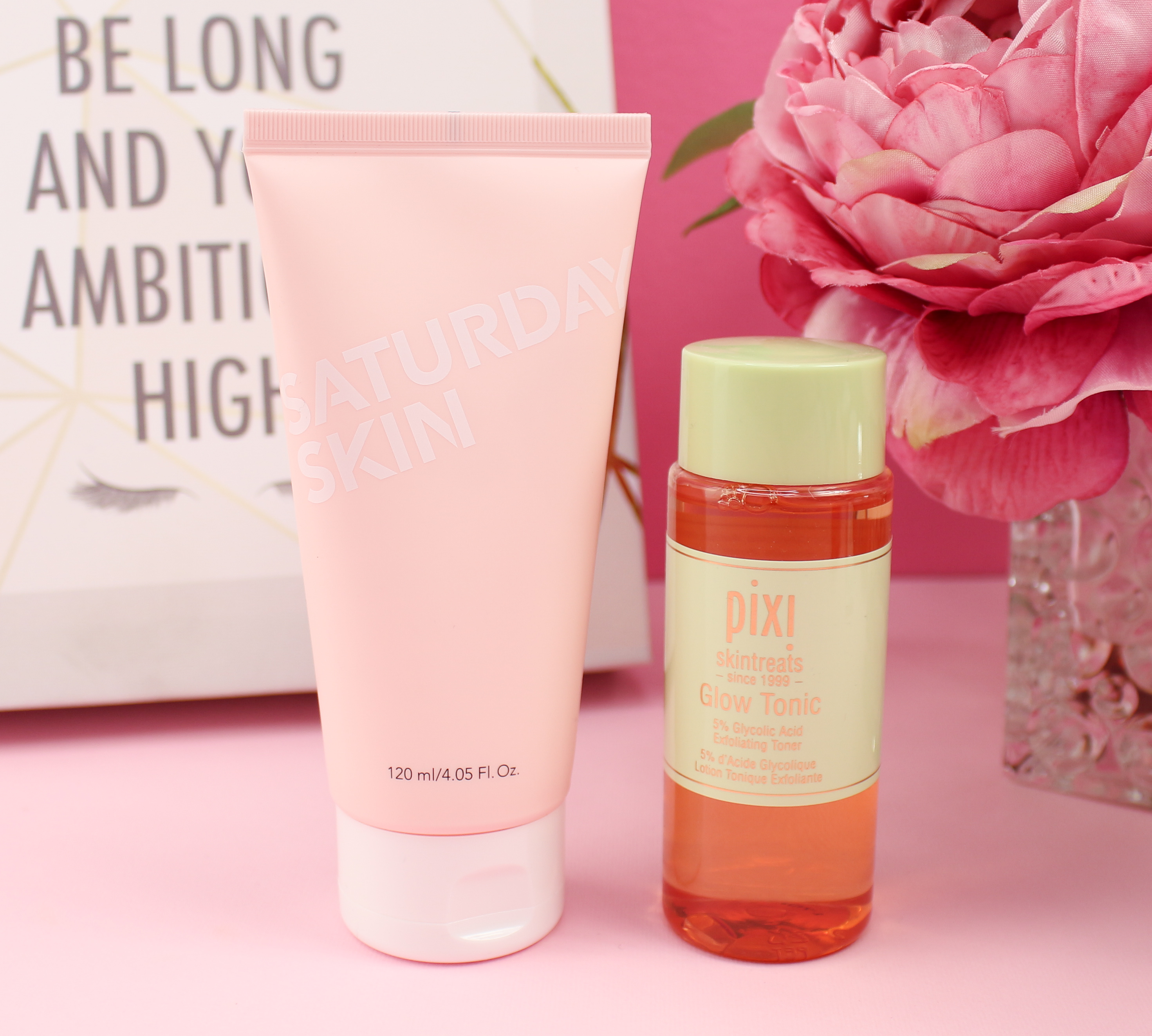 Milk Makeup Watermelon Brightening Serum: Can I get an amen for a STICK serum?! I love using this for extra moisturizing, especially at night. It brightens my skin, reduces fine lines and gives me a gorgeous luminous glow. The bad part is it doesn't smell like watermelon but I can get over that fact!
Drunk Elephant Anti-Pollution Sunshine Serum: Hello bronze skin! This Serum is so perfect for adding that bronze look to your skin without having to deal with all the damage from the sun. It's meant to be mixed in with your favorite serums, moisturizers or sunscreen as it's way too concentrated to be applied on its own. I love to add a few pumps to my sunscreen or Olay moisturizer to give me that sunkissed glow.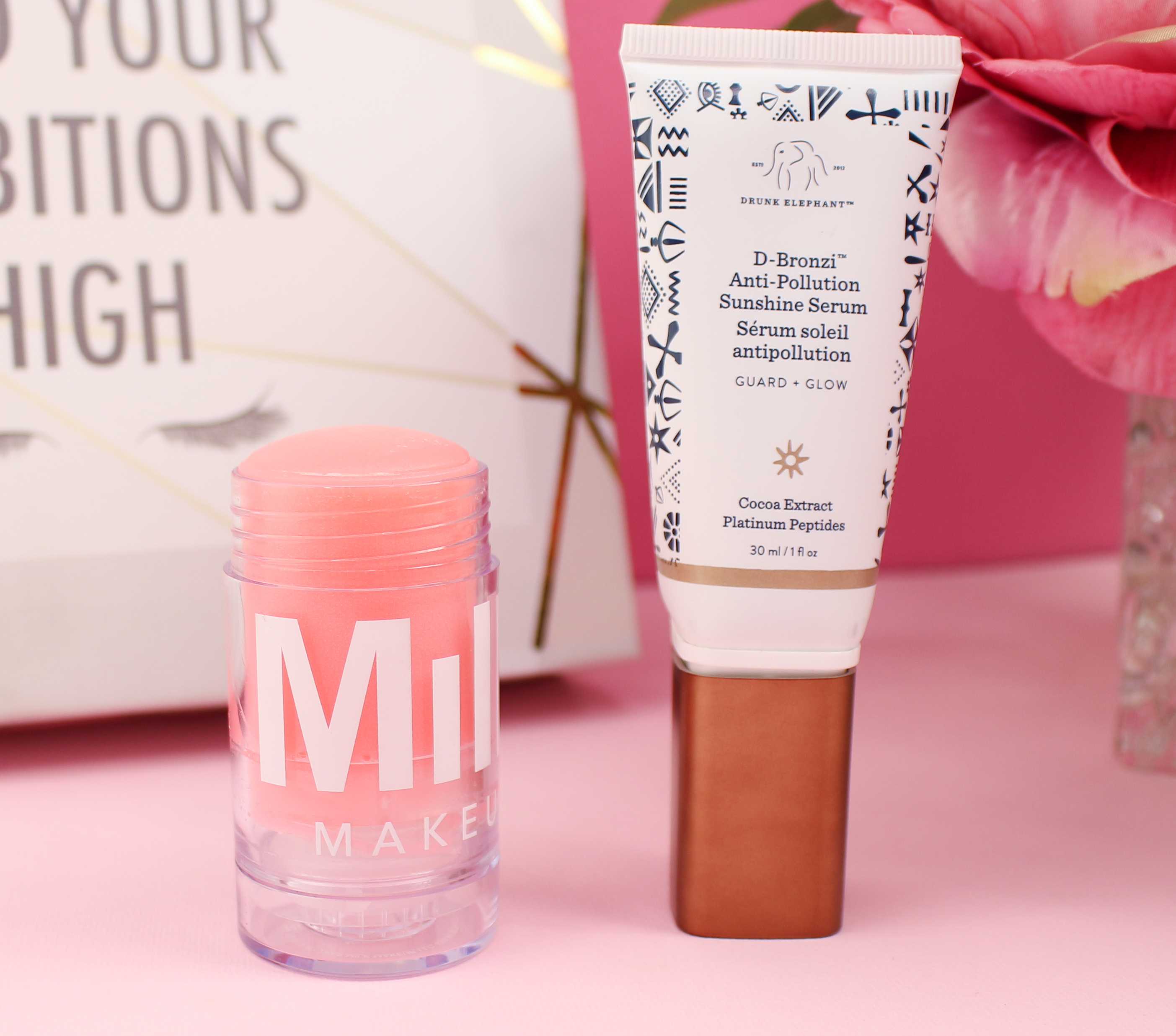 Olay Luminous Whip: You guys have heard me talk about this multiple times and for a good reason! I've gone through 2 jars so far and it has easily become my holy grail moisturizer. The Luminous is by far the best and one I would recommend to anyone. The texture is amazing and it's so light and airy on the skin.
Bliss Ex-Glow-Sion: For non-makeup days, I'll apply some of the new Bliss Ex-Glow-Sion and be on my way. It just gives your skin the extra oomph it needs from dry and lackluster to dewy and luminous in seconds. It's not too greasy and doesn't leave any sort of glitter particles on your face. This will absolutely come in hand in the Winter time!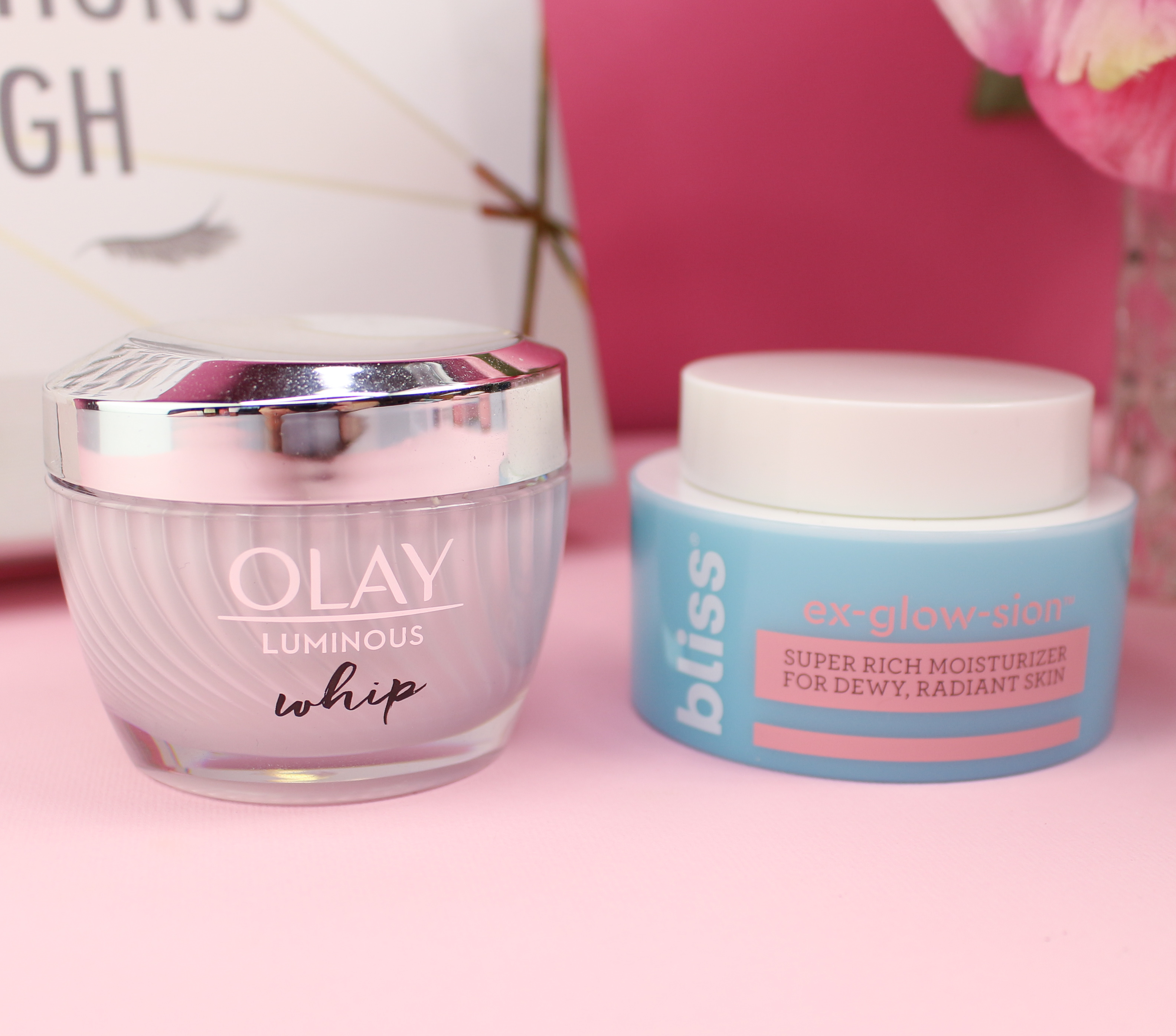 What are your favorite skincare products? Have you tried any of the ones I mentioned above?